By Graham K. Rogers
---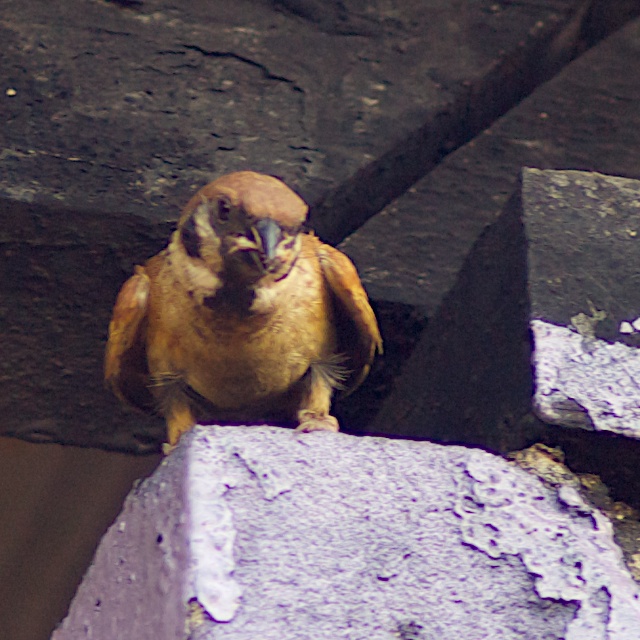 Last week we reported on Tim Cook and his visit to the UAE. This week he is off to Turkey with a confirmation on Tuesday about the trip in an item by Mike Beasley on 9to5 Mac. There was to be a meeting with the president, Abdullah Gull and there was expected to be discussions on "a $4 billion plan to bring iPads to Turkey's schools - a deal Apple outbid several other companies to secure." Turkey also wanted some R&D investment.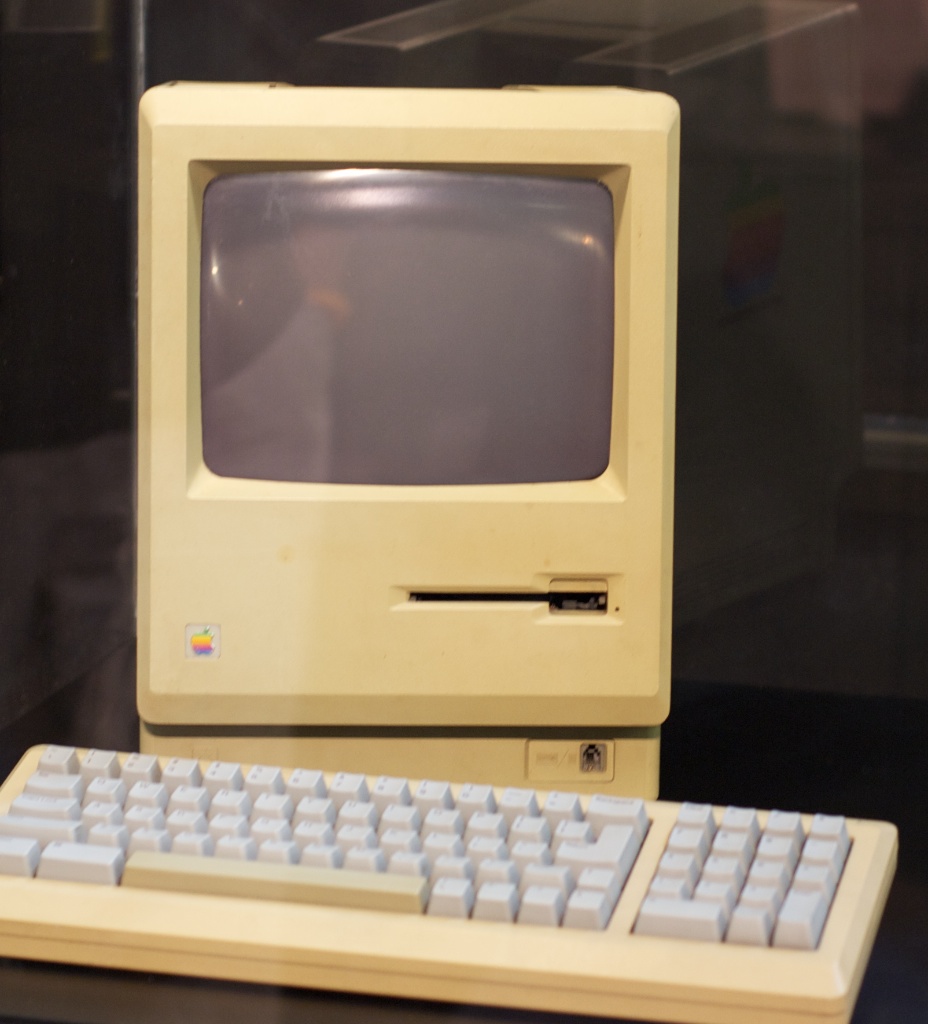 Apple is a minor player in the PC market, right? Not when certain factors are taken into consideration and Electronista tells us that a report from Canalys - a market analysis company - has the news that combining the sales of iPads with Macs gives Apple a bigger share of the market than Dell and HP put together at 19.5%.
There are some other statistics in this article, particularly relating to the strength of the iPad, but this seems to confirm the predictions of Steve Jobs and Tim Cook that tablets would eventually overtake traditional PC sales.
This of course will not be enough to satisfy some, as whatever Apple does it is doomed (see The Macalope over and over) and some publications, like NYTimes and Wall Street Journal seem to be on the attack often. It is not a surprise to see that a former WSJ contributor, Yukari Iwatani Kane, is to release a book on Apple which seems to have Tim Cook as a main target.
It is said to be hard hitting yet fair (which normally does not mean that at all) and we also have a dubious input from "200 interviews with current and former executives, business partners, Apple watchers and others" which sounds as if these had been cherry-picked to give the answers she wanted. Christian Zibreg, on iDownload Blog has a look at what is to come and links to one of her recent articles on New Yorker, but has some scathing criticism of his own concerning some of the conclusions. This may be another work that gets most of its income because it gives people what they think they want to hear.
[Update: The Macalope has made a useful comment on this - "Do you not even read the words that your fingers are typing?" Sarcasm laid on with a trowel.]
In the meantime, once great Sony has decided to exit the PC business, with a resultant axing of several thousand jobs. Rumours I saw were that it wanted to sell the Vaio arm to Lenovo who had already picked up IBM and Motorola.

Also in the news this week was Microsoft for its decision (at last) to name its new CEO: Satya Nadella, a 20-year veteran of Redmond, who I think is not the magic spell that shareholders (apart from Gates with his 4%) wanted. There were several reports on the appointment, including Microsoft press releases, a brief comment from me (I am horrified) and some suitable sarcasm: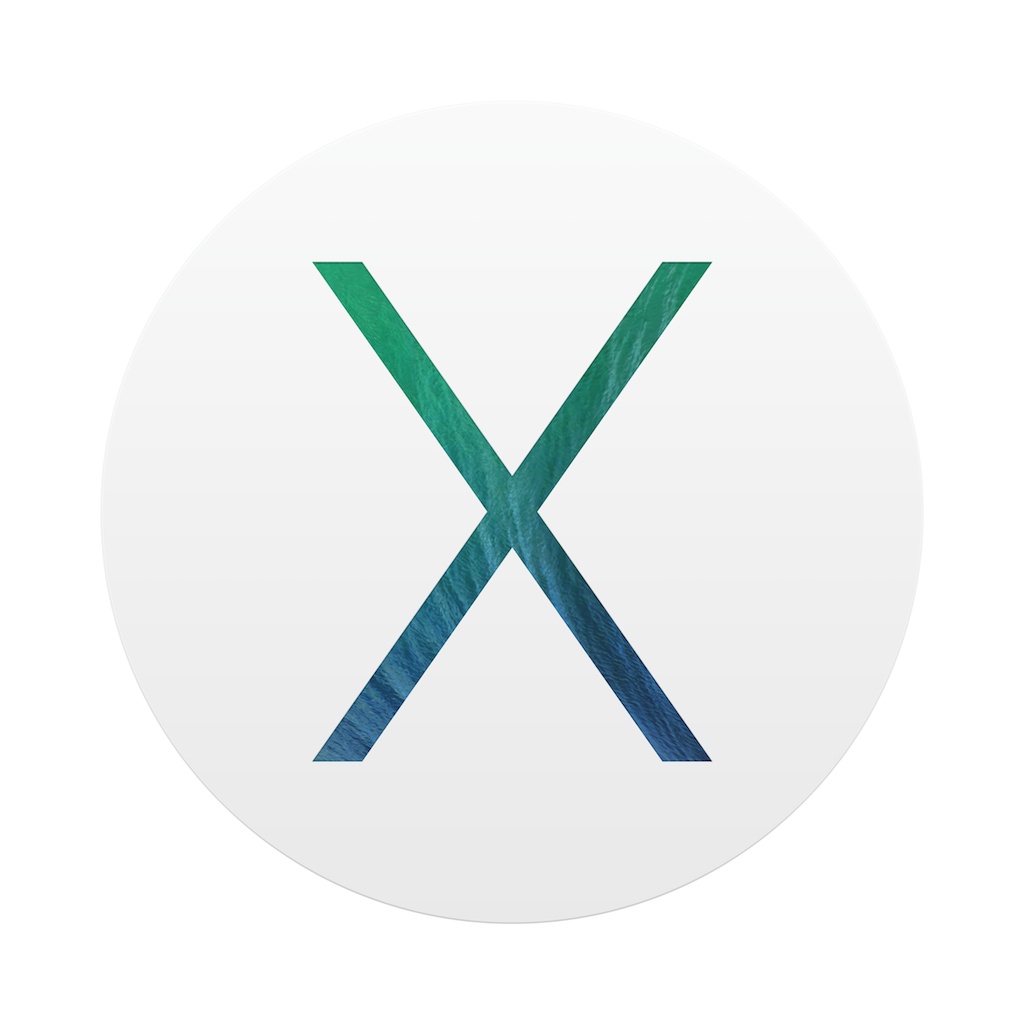 The comic input here is a useful sideshow: being funny depends on an element of the truth to make it successful. I was horrified when I saw that, despite all the preparation that had gone into choosing a new CEO - and the reasons behind it - Bill Gates particularly (and Ballmer) is still in the picture, just hovering at the shoulder of the new boy.
If that isn't intimidating, I don't know what is: he will be forever asking, "Is that OK, Mr Gates," or "What would you do?" which was a warning Steve Jobs gave Tim cook he should not do. Even ZDNET is sounding the warning bells here.

Earlier this week, there was a video from Apple about 24 hours with the iPhone 5s: a video that was filmed throughout a 24 hour period in locations round the world, with the input coordinated in a studio. This was a major production with more equipment than I could ever afford and a video of how it was made was put out by Apple the next day. I showed both of these to students. There was also a video that was made using the iPhone 5s (actually, lots of them) at a Burberry fashion show.
That was put out a while back, but just a few days after the "24 hours" videos, Apple released a video on the making of the Burberry video too. My link for this was Rene Ritchie at iMore and in his comments on the extensive use of professional equipment (heavens one shot shows 3 iPhones positioned side by side on a rig, he writes, "That does take some of the mainstream magic away, but it's also aspirational - it makes me want to take more and better photos. And that's good for everyone."
While we are on iPhones and taking videos, it is expected that with the Sochi Olympics starting Friday - albeit with missing lightbulbs, water that is risky to use and painted grass, among many other things that remind me of Alice in Wonderland - Philip Michaels on TechHive (among several others) comments that "Olympic organizers are requesting that athletes who take their iPhones to the Opening Ceremonies cover up the Apple logo". Samsung is a major sponsor and they don't want anyone to know that the iPhone exists, I guess. Maybe someone will copy it. Anyway, the opening ceremony is to be "an Apple-logo-free zone". I am sure they will succeed with this 100%.

Last week I looked at some of the patents that had been granted to Apple of late: you know, the company that has no ability to innovate. There were some more reported by Jack Purcher on Patently Apple early in the week: 40 were detailed, including flash synchronization, discovery of an application server in an IP network, and a method for executing an application in a restricted operating environment. But it was the first couple that caught the eye of many, especially the first: a Patent for an Inductive Charging Dock.
I spoke to an engineer this week whom I know uses inductive charging for a heart pacemaker device he is developing and while induction has been known about since Faraday's time and is used for transformers, there is a certain inefficiency about it. My colleague suggested that it worked better at low levels: much power is lost at higher voltages.
Apple may have cracked this of course and while the patent information has a diagram, there was some speculation online and also some ideas on solar charging:
I am not sure about Pie in the Sky, but all of the items here are certainly speculative and as ever, no one will know (not even - or especially - not Tony Fadell) until Apple makes an announcement. Note too, that these items are all making guesses about how Cupertino will charge a device that no one knows exists.

Along with a number of recent hires that seem to point towards health technology, Jordan Kahn on 9to5 Mac tells us that Apple has also hired a sleep research expert, Roy J.E.M Raymann from Philips Research. Who on earth would research sleep? It is actually quite big and the university where I work has had a unit that deals with sleep research for many years. They have a sleep room and wire people up with electrodes to the scalp to try and create a picture of what happens when we drop off. Perhaps one of the keys to this appointment is in the sentence, "He also has extensive experience in researching wearable sensors and miniaturization of sensors related to tracking sleep and alertness activity."
I found another patent filing on Thursday evening just before putting this online from Don Reisinger who writes about quantum dots in the Retina display. Making the pixels smaller and smaller wold improve color accuracy apparently.

Along with patents goes licensing. Sometimes companies will use technology that has already been patented by others and after some communication, the two parties agree. Recent events have shown that some of the big players, like Apple, Google, Microsoft, Motorola and Samsung do not always come to agreement easily, with some of those named doing the dirty over FRAND patents: ideas they must licence fairly, but seem to charge some companies higher prices for. Both the EU and US authorities have stamped on this rightly and Samsung particularly had to learn the meaning of the word, "fair".
Apple recently released the iPhone 5s with its A7 processor, which has some neat ideas baked in, and the University of Wisconsin claims that its "Table Based Data Speculation Circuit for Parallel Processing Computer" patent is being used in the A7. Shane Cole on AppleInsider reports that the university is suing as Apple has apparently rejected its requests that the company licence the technology. They want to stop Apple using it and damages, and interest.
But there is more. Much more actually. There was news this week that Apple is facing a claim for about $2 billion in damages from a German patent-holding firm that alleges the U.S. technology giant infringed on a cellphone technology it owns. There is not much about this in the Friedrich Geiger item as it is behind a WSJ paywall, but MacDaily News has some more including the comment that other companies had tried to have the patent - originally owned by Bosch - declared invalid (without success). A two word comment at the end from MacDaily News reads, FRAND abuse.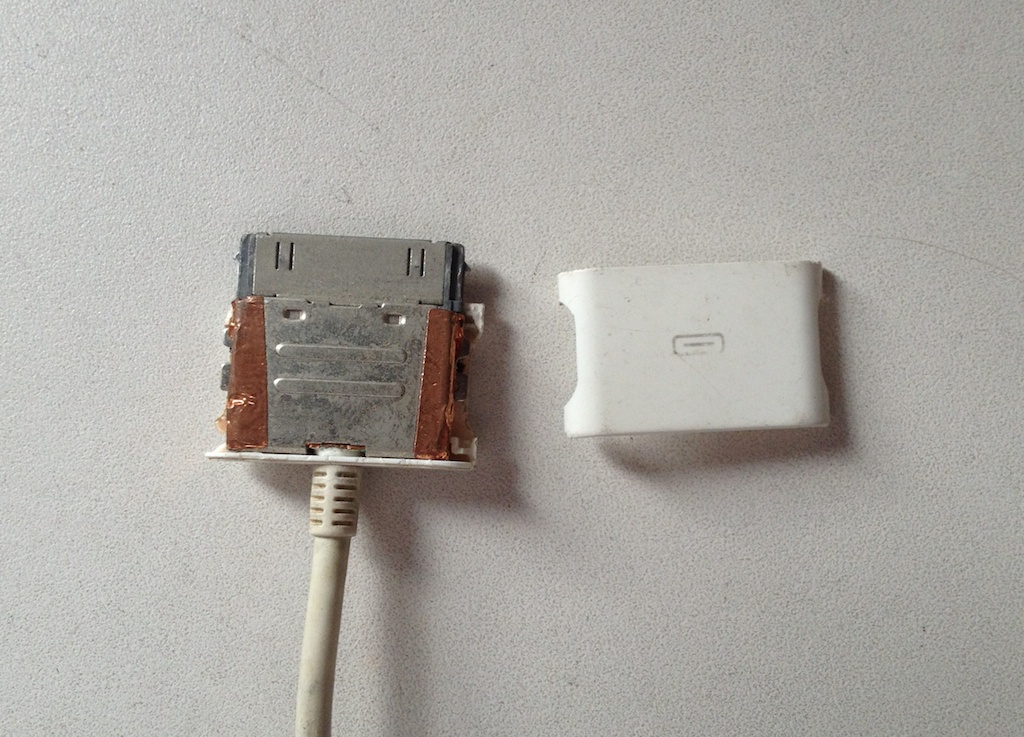 There was a report this week of a fire in a student's pants caused when the iPhone 5c she had in her back pocket popped and burst into flames. Shane Cole, on AppleInsider (among others) reports on this. There is a picture and this seems to be a faulty battery, although some of these have been due to the use of unauthorised accessories, especially in Asia. We note that neither the giggly TV person, nor the owner of the phone, has still not corrected the report of the device that exploded here: all Apple's fault, until independent tests discovered an unauthorised repair. I expect that Apple is also having this event investigated too.

In the meantime, after ignoring all the Wall Street experts on the need to go downmarket in order that it would be able to survive, despite record sales of the iPhone 5 models, Apple has now decided to produce a cheap iPhone, Mikey Campbell reports on AppleInsider. Not so fast. . . This is the iPhone 4 and Apple will offer it for sale in selected markets: India, Indonesia and Brazil. As this is likely only to have about 8GB, it is really an entry level device and will appeal to a certain section of the buying public.

Among a number of problems that users are experiencing with Mavericks is a persistent difficulty with Mail. Users are not able to download new messages from some providers. Bryan Chaffin on the MacObserver reports on a KB article that Apple has put out detailing a way that this might be solved: "take all of your accounts offline and then Get All New Mail." We should expect more improvements than that workaround.

Earlier this week, I found an article that I might have written on the need for Microsoft Office. Or not. Indeed, I did write something quite similar - focussing on Word rather than the whole suite - back in December, subtitled "Spare me the need for Word". It does need saying over and over, as many users, particularly refugees from the PC side, think that Office is a must, and (especially) all text must be written with Word. Bambi Brannan on Mac360 is the latest to tilt at this windmill and she examines three typical scenarios involving those who use Office before leading into a brief outline of LibreOffice. Libre, is French for "free" [my link for this was MacDaily News].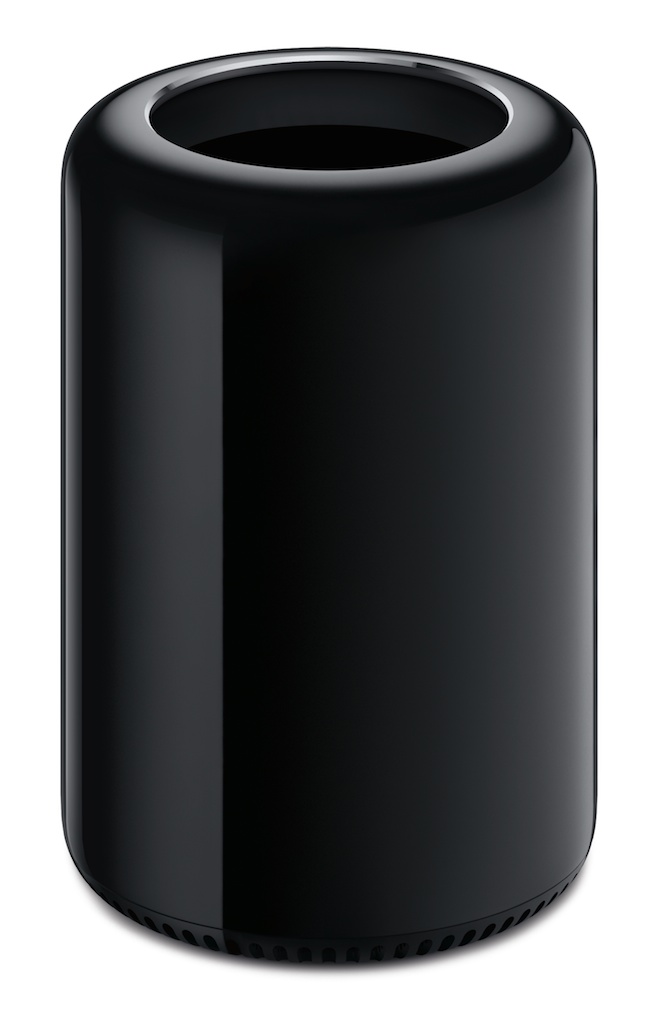 With Apple beginning to deliver some of the MacPro computers, the man who started the idea with a Facebook group called "We want a new MacPro" is having some difficulty making an important player act. He wrote to Adobe, whose PhotoShop is bound to be used by many who buy the new computer, but
Its been two weeks since I first sent my laundry list of questions to Adobe and one week since I blogged about it. I'm still waiting for a response ... When I see smaller developers deliver products like Pixelmator 3.1 Marble I have to wonder if Adobe's grip on all things pixel related is final starting to slip.
Like my approach with Microsoft, there is nothing Adobe on my computer.

One of the excellent apps on the iPad for writing, is Paper, By Fifty-Three, so when I saw this week that FaceBook had a new app called Paper, I sat up and waited for the developments. Megan Lavey-Heaton writes on TUAW about the reaction from Fifty-Three. FaceBook has apologised for using the name, but the developers of the iOS app want them to change the name, but they indicated they would continue the launch as planned. I am sure if someone used the name Poke or something, FaceBook would be on them like a ton of bricks. And as for LookBack: heaven forbid. You could do better with 5 minutes in iPhoto.

At the top of the page, I looked at Tim Cook's trip to Turkey and the big iPad deal that Apple had secured there. A bit better than Thailand where the idea of tablets in the classroom first appeared on election posters a couple of years back, but in English, which appeared odd at the time. The intention may not have been to impress the Thai electorate.
After that election, a contest took place between the bidders to see who could come up with the lowest prices for the specifications that had been put together by someone who probably had no idea about the technology. A Chinese company won and eventually, some tablets drifted into the classrooms, with suitable politicians in blazers all showing how good it all was: apart from the breakages and the software and other problems that they had been warned about.
Now we hear that (Bangkok Post), instead of delivering the second batch of tablet computers, already late, which incurred a fine, the Chinese company is abandoning the contract and hoping everyone forgets about it; as I am sure the Thai politicians who came up with the scheme are hoping people here are going to do. After all, they have rice to think about.
While we are on Thailand, I often despair of the design of some web pages here (and elsewhere of course), especially those that have too much information, or others that have a time-wasting Flash movie before I can access the information: which is why I hit the page in the first place. I am pleased to find I am not alone (I knew I wasn't really) and Rick Debus on SixRevisions writes on "Terrible Web Design Trends".
Graham K. Rogers teaches at the Faculty of Engineering, Mahidol University in Thailand where he is also Assistant Dean. He wrote in the Bangkok Post, Database supplement on IT subjects. For the last seven years of Database he wrote a column on Apple and Macs.