<! ----------------------------------------------------------------------->
---
I have been running the latest Mac mini in my home and at my office for the last few days and in this time reminded myself of what a useful computer this is. I resisted the adjective, "little" in that last sentence as that demeans the device. Compact is more to the point. As with the previous versions, its dimensions give a user flexibility with regard to location.
Mac mini in good company

As with a lot of Apple products, the design aspects are evident and it was interesting to see the reactions of people in my office, some of whom are Mac owners. If you visit an Apple store, run your hands over the mini: shape, materials and construction all add to the sense that this is a well-engineered device.
Although it is slightly wider and deeper than the previous versions at 7.7" (19.7 cms) as opposed to 6.5" the slight increase in dimensions have meant advantages, such as the inclusion of the power supply within the case and the better placement of ports at the rear.
Mac mini ports

The provision of two ports for video output was interesting. Although I did not have any HDMI cables to connect directly to my television, I was able to use the included HDMI to DVI connector and link to the Acer monitor in my office and this gave me a nice image that was easy to work with. I had seen a Mac mini connected to a TV in the Siam Discovery iStudio: the picture is sharp and clear.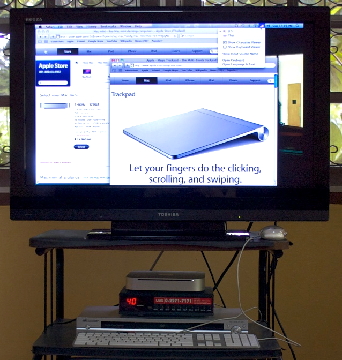 Connecting the Mac mini to my television was not hard, but I could have improved it with better equipment. I used a USB keyboard and mouse, so the cables with these devices restricted my distance from the computer. Bluetooth devices would have meant I could leave the computer under the television and work a few metres away. The VGA cable was also too short. The 5-metre cable I have has been borrowed and I was left with a cable of 2 metres only. I connected this using the Mini Display port to VGA adapter I bought for my MacBook Pro. I had to adapt to the restrictions this equipment imposed.
If the Mac mini was mine, I would invest in a Bluetooth keyboard and mouse, although the recently announced "Magic Trackpad" (I wish Apple would avoid such names) would be a better alternative: I prefer a trackpad to a mouse and this new device makes most of the gestures I use on my MacBook Pro trackpad available to users of desktop computers.
Although the top of the case felt warm to the touch, the temperatures were all well within specifications and the fan was running at its idle speed. I checked these using the iStat Pro widget that can be downloaded from Apple's Widgets pages.

One of the uses of the Mac mini is as a media centre. I turned on sharing in both iTunes and iPhoto on my MacBook Pro. I was then able to access the music and the photographs on that computer via the network connection. These applications have to be running on both computers for this to work.
As might be expected, the 2.4Ghz Core 2 Duo processor with its 1066MHz frontside bus speed provides a respectable performance, although this might be improved, particularly when adjusting images, with some more memory. The current 2GB is sufficient, but doubling up to 4GB would add to the performance. Going up to 4MB when the Mac is purchased adds 3,600 baht to the base price (24,900 baht). This is more economical: the online store sells replacement 2 x 2GB RAM modules at 7,290 baht, so updating later costs more. There are also 8G modules (2 x 4G) available at 21,900 baht after sales, or 18,210 baht at the time of sale.
Although the mini comes with a 320G hard drive as standard, it is possible to change this to a hard drive of 500G. At this time, there does not seem to be any option for the solid state drives that are available for MacBook Pro and Mac Pro computers.
As well as the standard Apple bundled software and suites, there are several software options available from the online Apple store. With these, the applications would come pre-installed from the factory. These include Aperture, Final Cut Express, iWork and Logic Express.

The Mac mini in its standard form is a useful computer for many of the tasks that individuals would want. Apple also has a faster (2.66Ghz) version of the Mac mini that comes with OS X Server installed at 35,900 baht. The Server installation allows for an unlimited number of users and would be useful in a small office or business. The optical drive is removed in this machine and replaced with a second 500G hard drive, giving 1 Terabyte capacity.
Both computers give users a full Mac installation. They are good starter units and are particularly worth considering in places where space is at a premium.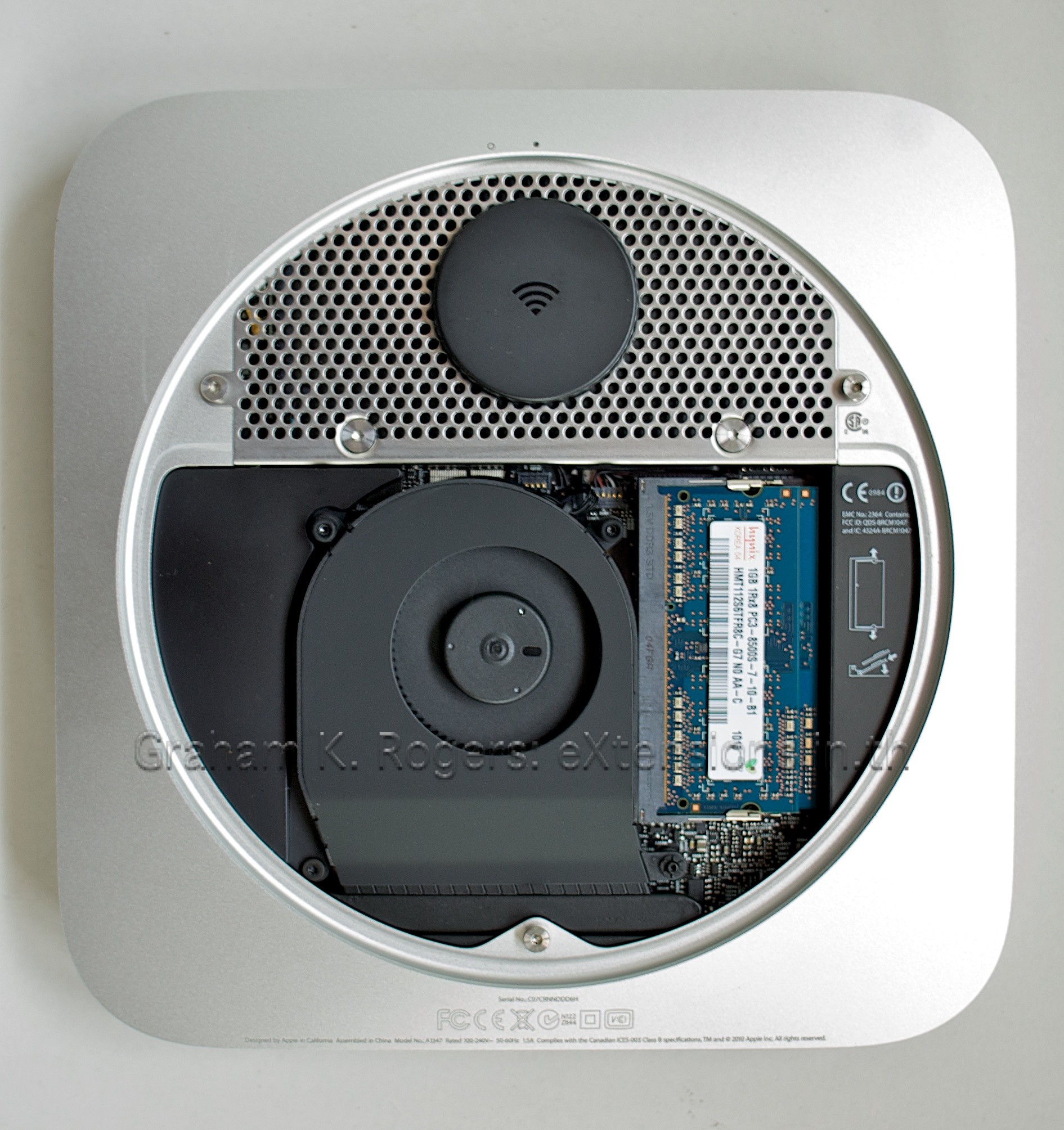 See also: the Mac mini (1): Initial Impressions

<! ----------------------------------------------------------------------->