<! ----------------------------------------------------------------------->
---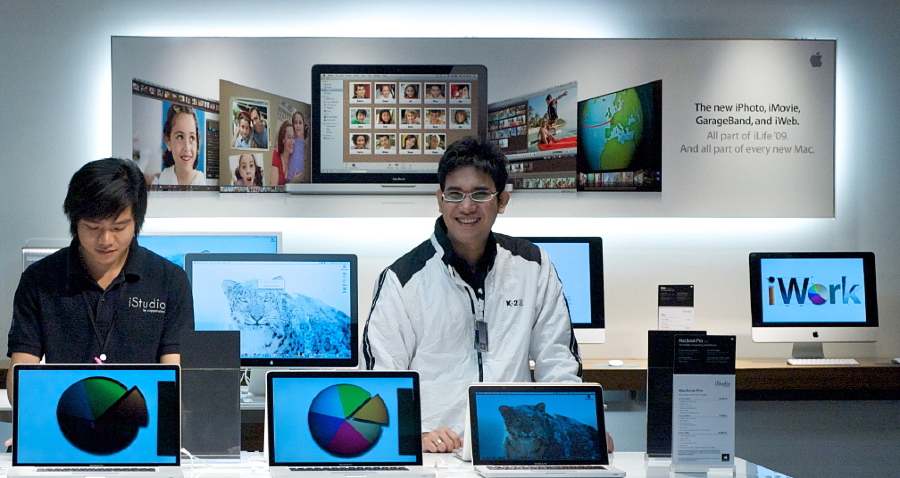 With the advent of large amounts of false snow and polystyrene reindeers in central Bangkok, we are aware that the Christmas and New Year season is in full swing. That means present buying for others and ourselves. Corporate buyers may also be looking for gifts, or for their organisations: budgets open at the stroke of midnight on 31 December.
Since I wrote the first part of this New year review, Rescuecom has published findings that show Apple was equal top with Lenova in computer reliability ratings for the Third Quarter of 2009.
While consumer desktop computers have their adherents, many prefer notebook computers. Apple has the MacBook Pro in three sizes, and the MacBook Air for those who need lightness.
There is also a white polycarbonate 13" MacBook at 36,900 baht which still finds considerable favour with students. With a 2.26Ghz processor, 2GB RAM and a 250GB hard disk, wifi, two USB ports and Ethernet, plus the glass trackpad which supports gestures, this has better specifications than my current Mac.
The aluminium MacBook Pro goes even better. With 13", 15" and 17" versions, there are options for processors and hard disk configurations. All have the MagSafe power port, Gigabit Ethernet port and a FireWire 800 port. The 17" has three USB 2.0 ports (the others have two). The 13" has 2.36Ghz or 2.53Ghz processors and 2GB or 4GB RAM respectively (46,900 or 57,900 baht). There are hard disk options up to 500GB, or solid state drives up to 256GB.
The 15" comes with 2.53Ghz, 2.66Ghz or 2.8Ghz processors. All have 4GB RAM as standard, while the 17" (94,900 baht) has a 2.8Ghz processor with a 3.06Ghz option (also an option for the 15" 2.8Ghz MacBook Pro). All may be ordered online or at the iStudio outlets.
The MacBook Air is intended for those who travel often or who make presentations. I think of this as a second computer for the professional. Its two versions have 1.83Ghz or 2.13 GHz processors (57,900, 69,900 baht) and 2GB RAM. The first has a 120GB hard drive, while the faster version has a 128GB solid state drive.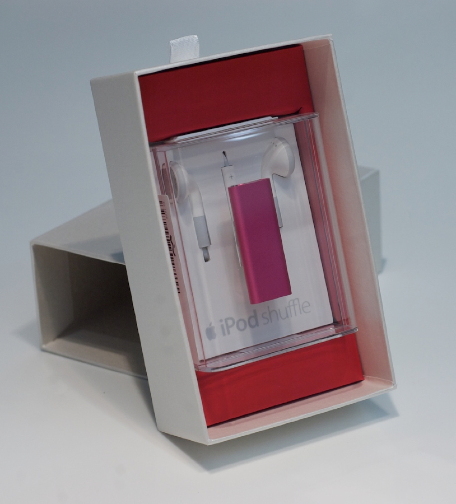 The iPod has changed the way we use music and video. There are three basic iPods, plus the wide-screen iPod touch and the iPhone. All work with Macs or PCs.
The smallest iPod is the shuffle in five colours with capacities of 2GB and 4GB (2,800 and 3,600 baht). A special aluminium version is sold online. There is no screen for this small player of just over 10 grams which clips onto your lapel or jeans. This is available in a special gift box for the season.
The iPod nano was recently updated and can now record video. There is also a built-in FM radio. This comes in seven colours in the shops. The Product Red version and a yellow nano are also available online. The 8GB nano (6,200) holds 2,000 songs or 8 hours of video. The 16GB nano costs 7,400 baht. The weight is around 36 grams.
The original iPod is now the iPod Classic, with 160GB capacity (in either black or white). This should be good for 200 hours of video (40,000 songs) and costs 10,200 baht. My early 15GB version was around 15,000 baht in June 2004: such is progress.

The iPod touch is one of my favourite devices. I have been running my 16GB version since January 2007. Being able to use most iPhone apps has transformed the device from a music and video player with some PDA functions, into a useful iPod that acts as organiser, game player and communications device with its wifi capabilities. There are three versions: 8GB, 32GB and 64GB (7,400, 10,900 and 14,800 baht).
The touch arrived in Apple's lineup after the iPhone and uses some of its design work and technology. The iPhone is now available in Thailand from True or from the iStudio outlets who will activate the phone. There are three options: the 3G (8GB) and the 3Gs (16GB and 32GB). From iStudio these are priced in line with True's tariffs and can be supplied with a True SIM card. The iStudio staff make the same recommendation as me: if another carrier is used, the buyer should go for an unlimited data plan. Many of the apps will access networks and, when there is no wifi, this could be costly.
I must admit, I got in early for Christmas and acquired an iPhone 3Gs for a friend using True's 2-year plan. The 3Gs has a better (self-focus) camera which has a video feature too, the faster processor speeds and increased memory also make this one of the best new year presents you could buy yourself.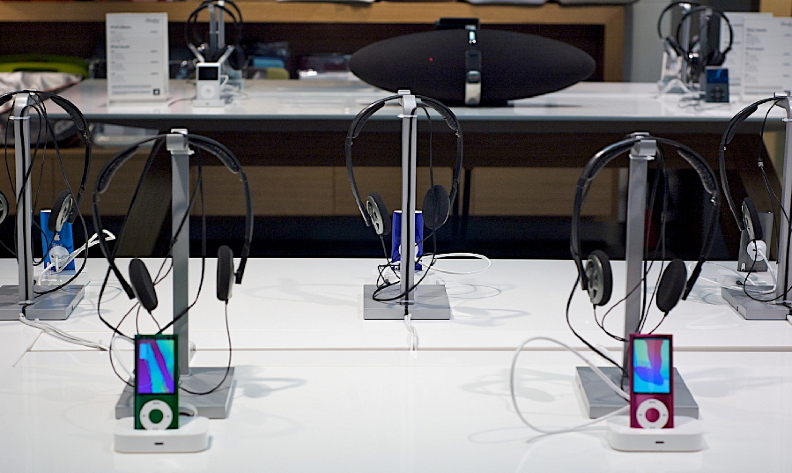 Back to: Christmas and New Year Apple Shopping (1)

<! ----------------------------------------------------------------------->