Cassandra - Weekend Review: Apple Software and Service Improvements; Camera Industry on Hold; Tariffs and Tech
By Graham K. Rogers
---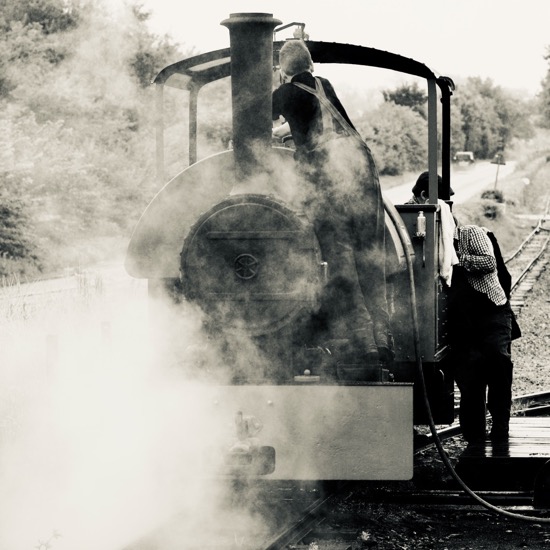 Apple and third-party developers continue to chip away at improvements although some need more work. DSLR camera makers like Canon and Nikon, who revealed their financial report this week, will need to make adjustments: despite still being profitable, the numbers are slipping. International trade is in a state of flux, especially with the USA and China imposing tit-for-tat tariffs and other restrictions.

Apple announced a while back that it was updating its map data users saw several improvements to the maps for California and Hawaii, with Jason Cross, MacWorld, now reporting that a new data rollout this month sees improvements for Texas, Louisiana, and Southern Mississippi. I use AppleMaps fairly often, but am wary of some of the data displays. Things have improved since the initial appearance, when several locations here, including a branch of the Bangkok Bank were shown as being in the middle of the Chaophraya River. The bank is not there now, and things have been improved, but other locations, like an ice factory and the Navy Hospital are still mis-located.
Apple Maps for Bangkok

I am aware that several sites are excited about the imminent arrival of the Apple Card, but my enthusiasm is tempered somewhat by the point that while there are several online and point-of-pay systems available in Thailand, Apple Pay has yet to be rolled out. I know that systems here are often conservative - certainly banking and healthcare - but payments can be made using Android-based systems. Whether the bottleneck is with Apple or with the regulators here, I will save my two cheers for Apple Card for later.

Having written a few days ago of the return of Claris, I was momentarily sidelined when I saw that Corel had released a new version of its PaintShop Pro (DL Cade, PetaPixel). After I read the article, which made some positive comments about the app, I headed to the Corel site, where I looked at the specifications and images. However, I found that there was no Mac version, but in the comments section the feedback was not positive, with some writing that they had done better with Affinity Photo, which I use on the Mac and the iPad. I also use Pixelmator which works on the iPhone too; and there is the recent Pixelmator Photo (iPad only) that has some of the look of the soon to be dead, Aperture.
All of these, as well as DarkRoom (iPhone, iPad) handle the RAW output from my DSLR and the TIFF scans I do; and it does not matter if I upload from the camera to the Mac, the iPad or the iPhone. Currently, however, if I am going to upload DSLR output to the iPhone, I need to make sure that images are saved to the SD card and not the XQD card as it is difficult to transfer via the Lightning port. I have Apple's SD card adapter which I can use for the older iPad and the iPhone, but there is no equivalent adapter for the XQD card.
I either use a card reader that connects using micro-USB cable (and that needs an additional USB adapter), or connect directly to the Mac or iPad Pro with a micro-USB to USB-C cable which is quite fast. I have learned that I need to shut down the Pad Pro once in a while to clear the caches otherwise if I have several photos, the iPad Pro reports that it is full when there is still plenty of disk space.
SD card with Lightning Adapter and CXQ card

AppleInsider reports that Apple has released an "updated version of its USB-C Digital AV Multiport Adapter, delivering HDMI 2.0 support for 60Hz refresh rates at high resolutions, HDR output and more" (AppleInsider). I already have the previous version, although most of my video output is via the USB-C to VGA adapter, because of the way the classroom projectors I use are set up. They do have HDMI (without speakers) but as they are suspended from the ceiling and only VGA connected cables are available, it would take some acrobatics to set this up. The new adapter is available in the online Apple store for Thailand and is priced at 2,290 baht. I make almost all of my Apple-branded purchases online.
I do note also that the online store has more accessories listed since the opening of the first real Apple Store here. Although this is a little off the beaten track at IconSiam, it has become a busy mall only a few months after its opening. There is also a construction just outside the Central World mall that is rumored to be for a second Apple Store: a much more convenient location. When (or if) that is opened, it will put pressure on the current iStudio stores run as a franchise. There are 5 within walking distance and 1 iCare (Warranty/Repair), all of which would be affected. As there is a palpable difference between service and attitudes at some of the iStudio outlets compared to the Apple Store, this might also make a difference to sales.
The news about the updated AV Multiport Adapter is encouraging in another way: Apple is looking at these devices and considering necessary changes (but then I am not surprised by that). I do have a Lightning to SD-card adapter, and there is a USB-C to SD-card adapter available (1,490 baht), but it is just as easy for me to connect my DSLR using a micro-USB to USB-C cable I carry. Belkin (and others) make these and they are available online (not from Apple), but not one of the shops here carry these. I also have a USB-A to USB-C cable that I use for the scanner. What I think would be quite useful is an adapter for USB-C that allows downloads from the XQD card that many new cameras now have.

Nikon announced its financial results for the first quarter ending June 2019 and, like Canon a few days before has seen significant reduction in profits, mainly as a result of falling DSLR sales in the entry- and mid-ranges, as well as a drop in sales for FPD lithography systems. Revenue fell by ¥24B to ¥142,952m (14% fall YoY) and operating profit by ¥9.7B. This resulted in a year over year operating profit fall of 51%, although this is in line with the full year forecast. The company is still making a profit with a reported figure for this quarter of ¥9,302 million ($87.73m) and expects to reach an operating profit of ¥42 billion for the year. A full report (PDF) is available in English from Nikon.
It was interesting to hear from Nikon that while most camera segments saw a reduction in units sold, notably in Asia and China, sales of high end cameras increased, especially in the USA and Europe, which matches my comments made in these columns a number of times: Nikon and others must aim for quality. In an interview before the financial report (DL Cade, PetaPixel), Nikon's CEO, Toshikazu Umatate, admitted the fall in profits, adding that "unit sales decreased to less than one-sixth in comparison to fiscal 2012", a peak year. However, he painted a relatively upbeat picture pointing out that tooling up for the new mirrorless cameras had increased costs, but profits should follow. It was encouraging to read DL Cade's closing comments: "it's clear Nikon isn't going down without a fight."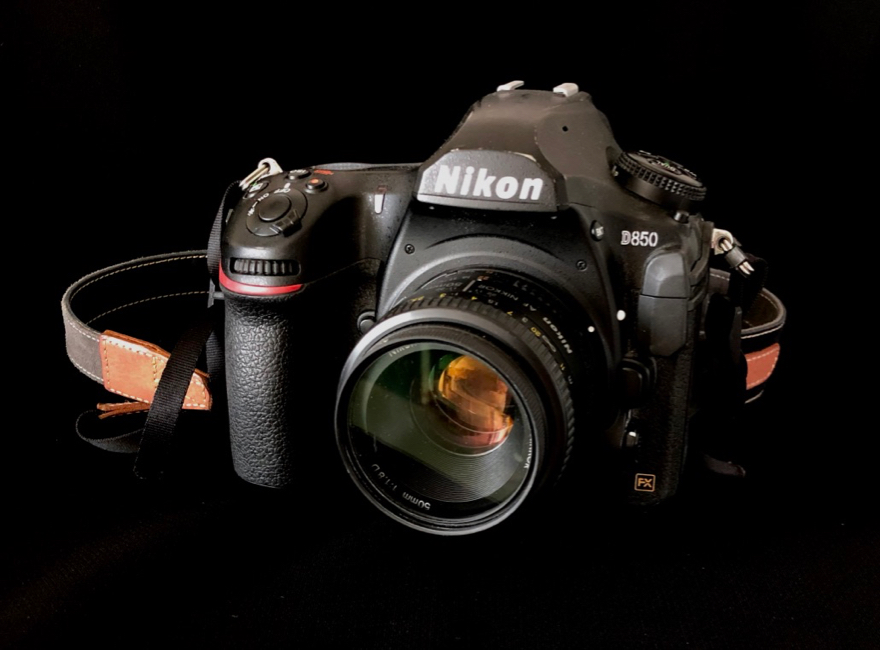 My Nikon D850 DSLR camera

A day or so after the financial report, Louise Carey (CameraWorld) reported on a Nikon patent filing for what appears to be a Z3 mirrorless camera. As well as the D850 last year, Nikon saw a lot of positive comments (and sales) from its Z7 and Z6 cameras - and the related lenses - so it may be that they are looking at an entry-level device. Matt Golowczynski (TechRadar) in another article worth reading also puts forward the idea that Nikon needs an entry-level device.
Both Carey and Golowczynski make several sound points in the text, but I disagree with the idea that it makes sense for Nikon to produce an entry level mirrorless camera, precisely for the reason that Fuji, Panasonic and others are successful: this could soon be a saturated market. My view is that Nikon (and Canon for that matter) need to downsize and head slightly upmarket. With the systems and lenses that still see good sales, better to focus on what the company excels at. The Carey article makes an excellent point concerning the idea that Nikon could "divide its full-frame and APS-C cameras into two distinct ranges, to avoid undercutting the Z-series' slick and high-tech branding".

I have been looking recently at the problems developing between the USA and China with regard to trade and the tariffs that are now being levied. My initial interest was how this would affect Apple, but the game was upped a notch or two when Huawei was banned, ostensibly because of allegations that its servers were in phone home mode and were a security risk, particularly if used in government installations. As a lot of Huawei equipment was also used in telephone networks in rural areas because of their reliability (and economy), if they break down, the telephone companies may be unable to effect repairs as there is a ban on trading with the company.
This also had an immediate effect on its Android phones as Google, among several other companies and organisations froze dealings with Huawei. Some, like the SD-card organisation reversed that, but there are still blocks. Some companies (including Google) asked for a relaxation, and some of those requests were under consideration. In the meantime, Huawei accelerated development of what was known as HongMengOS. This was intended as a system for IOT devices, but there was some idea that it could be used as replacement for Android, which put several experts in the USA in a tailspin as this could affect security, which was ostensibly the reason for the ban in the first place.
This week Huawei made a couple of major announcements. Jon Porter (The Verge) is one of several who reports that HongMengOS is to be called Harmony and it will "create a shared ecosystem across devices", starting with televisions that will initially be available in the Chinese market. Although the report tells us that "the Trump administration has indicated that it's willing to ease the restrictions on the company" and that this had been covered widely in the last couple of months.
Within a few hours of these announcements, C. Scott Brown (Android Authority) reports that "President Donald Trump declared that the United States will not be doing business with Huawei" and all of the temporary licences that were under consideration were put on hold. This was not related to the Huawei announcements, although they probably did not help, but more "in response to news that China will cease purchases of U.S. farm goods." This was obviously on the cards as Reuters reported in late July that China had outflanked the US administration and was planning to import wheat and soya from Russia.
As I wrote last time, "with more than 3,000 years of history, China is a little more patient than the US is at present". In addition, with the farmers now seriously affected, along with a number of US companies, including Apple, every time new tariffs are imposed, the pain is felt less by China and more by US industry.
Graham K. Rogers teaches at the Faculty of Engineering, Mahidol University in Thailand. He wrote in the Bangkok Post, Database supplement on IT subjects. For the last seven years of Database he wrote a column on Apple and Macs. After 3 years writing a column in the Life supplement, he is now no longer associated with the Bangkok Post. He can be followed on Twitter (@extensions_th)