Cassandra - Weekend Review: Analysts and Apple; Effects of Tariffs on Tech Companies; Retail Shoots Itself in the Foot
By Graham K. Rogers
---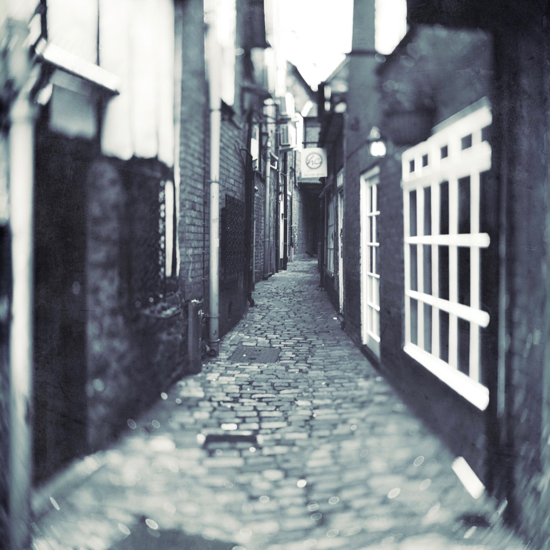 After Apple's Q3 2019 results, several who have been following Apple for years are highly critical of negative reporting. US-centric trade tariffs are beginning to affect the mood, but the UK was threatened over its Digital Services Tax: drop it or lose any future trade deal with America. The French equivalent will see levies on cheese and wine. Large digital companies are under monopoly investigation by the US DoJ, but failing retail stores need to reinvent themselves.

Earlier in the week, Apple announced its record Q3 2019 results: record revenues, not profits. A couple of hours after I uploaded the Cassandra Midweek Review to my website, I was pleased to see an AppleInsider editorial by the famous Daniel Eran Dilger, following the same basic ideas I had in criticizing Wall Street analysts for their constant bad news about Apple. Dilger being Dilger, he puts this in a far more forceful way than I do: "Apple's Q319 earnings destroy a mountain of fake data and false reporting."
A few hours later, this was joined by a television comment from Jim Cramer on Mad Money (Apple 3.0): Apple needs new analysts. Cramer's delivery is energetic and some of the words may be lost, but the meaning comes through: so many of those reporting on Apple just do not understand the company, which is something I have been saying for years. Philip Elmer-De Witt agreeing with Cramer, added "The New York Times and Wall Street Journal could use some new reporters on the Apple beat. Jack Nicas in particular really stank up the room Wednesday morning."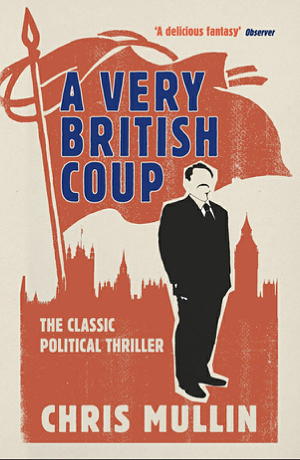 Whatever Apple does is bad and when other companies make mistakes (as all do), often it is under-reported, while Apple's transgressions are trumpeted all over the Internet. While writing my piece, I began to think how close reporting on Apple is to the way many report on Jeremy Corbyn.
They may give President Trump and Boris Johnson a free ride over their behavior, but over and over again Corbyn is blamed for anything and everything. I don't want to turn this into a political column (although see comments on tariffs, below), but having been in Thailand for 30 years or more, I didn't know much about Corbyn until he was elected leader of the Labour Party. It then became very clear how many people feared him and his policies. They tried to remove him and he was elected again by the membership. This is when I became really interested.
It became clear to me how similar reporting on him was to that on Tony Benn, who was as much feared by the establishment and by those in other countries. At the time he was deputy prime minister, many feared that if they were a problem he could actually become the head of government, and steps were taken to hobble any administration he might lead.
As a result of this, Chris Mullin wrote a book called A Very British Coup, which has been made into a movie and a couple of TV series; and remade into a 3-part version as well. Whatever Corbyn does is wrong. Whatever Apple does is wrong.

The latest tariffs that have been rolled out to punish China appear to be a doubling down on the existing trade war with a 10% tariff on top of the 25% already being levied. The new charges will affect electronic goods and photographic equipment (DL Cade, Petapixel), and the iPhone. The last time I checked this is a device sold by a US company so I am not sure what the intention is here.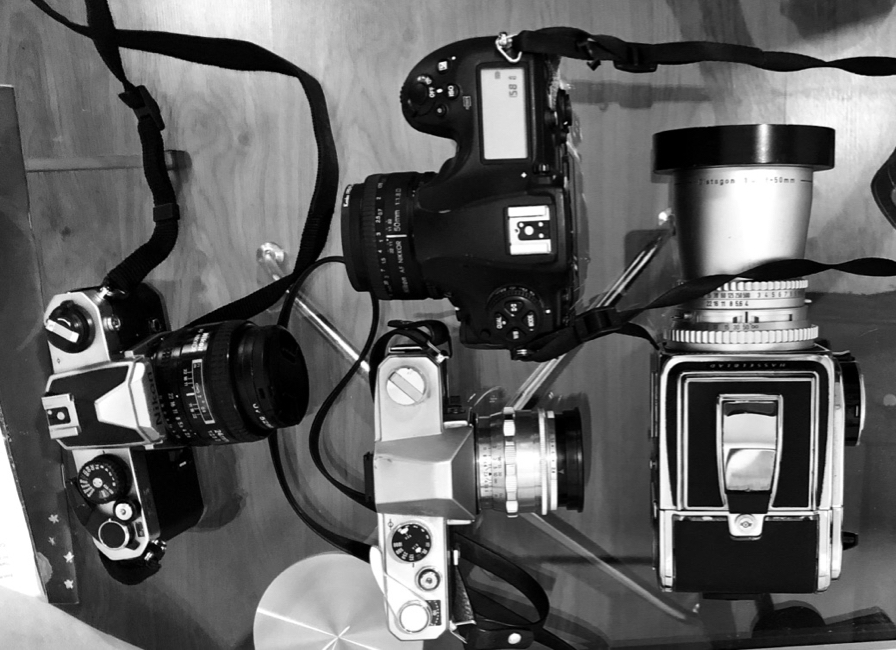 Recent news has put some of the largest US companies on notice that the countries where they trade intend to claw back some of the previously untaxed income. In July, the then UK Chancellor (Hammond) outlined the Digital Services Tax that would apply from 1 April 2020, levying a 2% tax on "Large multi-national enterprises with revenue derived from the provision of a social media platform, a search engine or an online marketplace" and legislation was to be introduced to cover this. France also has a new tax idea, that will affect companies that have global revenues of at least €750 million and revenue of at least €25 million in France alone.
Needless to say, the US president does not like these ideas at all, and threatens sanctions in terms of levies (French wine and cheese). Amazon, which is one of the targets of the 3% tax has decided to pass the levy directly on to its customers (Cristina Abellan Matamoros, Euronews). In an unrelated item, there was some public backlash on Twitter against Jeff Bezos when his $400 million yacht was photographed off the coast of Turkey (Kat Tenbarge, Business Insider). It looks like something a Bond villain would have.
English cheese, Italian and Australian Wines

Wine and cheese for France, but the president had an existential threat for Britain which is currently going through agonies over its decision to leave the EU. The stated situation by some is that leaving will be easy and the UK will just pick up more trade agreements within days, although they seem to ignore that Britain will be liable to WTO rules. The PM was called out over his ignorance of some rules a couple of weeks ago by Andrew Neil who had done his homework, when Johnson clearly had not (Vincent Wood, Independent).
This falls by the wayside in a recent comment from the US president. Ben Riley-Smith (Telegraph) reports that the US "is warning Britain that it will not get a free trade deal unless a new tax affecting US tech giants is dropped". This is not only the executive level of government as members of Congress are also objecting to the introduction of the Digital Services Tax. This means that Hammond's planned 2% tax plan is dead in the water as the Johnson administration is particularly keen to please America, with many in the Tory government even embracing the idea that the National Health Service (NHS) could be hived off to US companies.
In addition there were reports at the weekend that suggest that trump wants Britain to pay more for its medicines and is insisting on an increase of around 7 times so that UK prices for asthma and diabetes medicines would be the same as for those in the USA (Keir Mudie, Daily Mirror). People will die. Not only is America bullying its competitors but it is now doing the same to its allies. The amity that America used to enjoy in politics and trade is being replaced by considerable ill will. The US-centric policies now being followed in trade and in other areas will lose it even more friends.

We heard recently that the US government was to open an investigation into monopoly positions, regarding Amazon, Google, Facebook and Apple. After the announcement, and in support of the Attorney General (no surprise there) Treasury Secretary, Mnuchin, coincidentally suggested that Amazon had been the cause of the destruction of much of the US retail sector. I thought this was just politics: one branch of the current regime cheering for another. I noted at the time that Sears may have been victim of bad management, rather than death by Amazon, as Walmart and others are still making profits, although that may not be the best example with the way it is reported Walmart treat its staff: Amazon is reported to do little better.
However, I had missed the point that Mnuchin had been a director of Sears and that the company is suing him "for allegedly stripping the retailer of billions of dollars as it collapsed into bankruptcy" (Abha Bhattarai, Washington Post). This was carried in several outlets, but remember the Washington Post is owned by Jeff Bezos who is the major shareholder in Amazon.
I am not sure if I agree entirely, but Gene Marks (The Guardian) argues that Mnuchin is wrong and that rather than killing off small businesses, Amazon helps them thrive, by providing a channel to give small businesses and entrepreneurs access to a world market. I must admit, I bought a couple of used cameras via Amazon from retailers whom I might never have come across (unless they were on eBay), and several items I have bought new are from the types of companies that Marks mentions: giving them a new life rather than stagnating in some quiet rural location.
There have indeed been retail failures and there will be more, but the companies (large and small) that adapt to the new markets - some blacksmiths still exist in parts of the UK and not only as farriers - will grow. Which brings me back to famous stores like Sears, which was a world leader with its catalogues, reaching out of the way homes, and JC Penney (like Sears a major retail presence in the USA), is also having problems, even with the contraction of Sears (Fortune), reporting "a 5.5% decline in comparable sales for the first quarter, a continued hemorrhaging of its business."
I found an interesting comparison in the Eastern Daily Press in a column by Valerie Slaughter - a Norwich based writer. She savages Marks & Spencer, once the favorite of Margaret Thatcher and a feature of every high street in England's major towns. She has this spot-on with her comment that M&S was "renowned for quality garments, beautiful fabrics, superb lingerie and fabulous knitwear." Now, she notes that the decline of the clothing side of M&S has been sad to see. Her condemnation for management decision-making is clear:
You only have to look at the rail upon rail of sale items to realise what the customers do not want and wonder why the buyers/designers/fashion teams cannot see this for themselves. [my italics]
In that Fortune article (above) there is a similarly revealing comment: "Penney's store brands and women's apparel, core parts of the business, have fallen flat with a large swath of its clientele." These companies are not keeping up with customer needs and so the customers walk away.

Even before Apple had released the iPhone 7, there was a sort of collective hysteria in the technological press concerning the loss of the 3.5 mm headphone jack. For many this was to be Apple's doom, although the inclusion of a lightning-to-headphone jack adapter alleviated some of the stress. This adapter even works with medical technology, such as the blood sugar device I had on test. Fast forward to 2019 and there is a leak of what looks like a USB-C to headphone jack adapter that is coming out with a new Samsung phone. Of course there are some negative comments but there is general, collective shrug from some of the Android-based publications, such as Eric Zeman (Android Authority). When the iPhone 7 was introduced in 2016, Zeman wrote (Phonescoop), "I have switched to Bluetooth headphones for the vast majority of my listening no matter what device I'm using. Even so, I'm still annoyed Apple ditched the jack." [My italics] So when Apple does this it's a disaster; when Samsung repeats the trick, it's all OK.

I have long been a fan of Apple's trackpad but this week I was in a colleague's office and she had a new type. Instead of the metal surface this was ceramic and rather than the replaceable batteries she was charging it using a lightning cable. It was this that I first spotted and wondered why she had this cable attached to her Mac mini.
I had a look on the Mac store here and there are actually two versions: the white one that she has, and a rather attractive space gray version. These are both priced at 4790 baht. With the upcoming iOS 13 there will be accessibility on the iPad for the mouse and the trackpad, so this makes a very attractive option for me.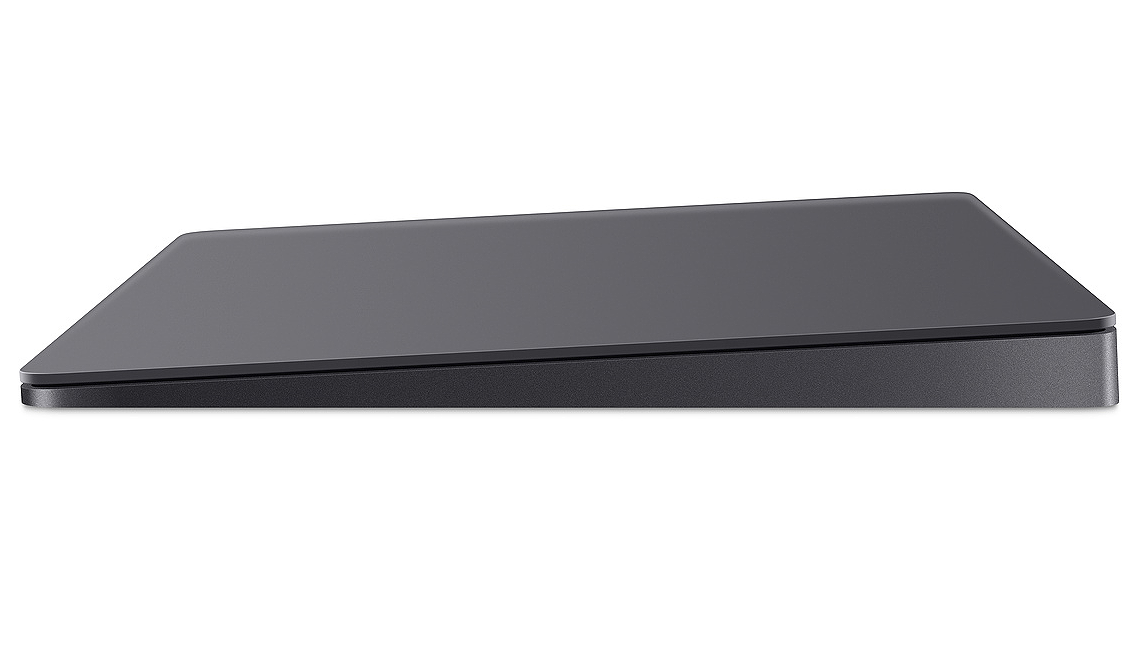 Magic Trackpad - Image courtesy of Apple

Last week there was some annoyance expressed online when it was found that Apple (like Google and Amazon) was monitoring some of the input to Siri. Like the other companies it was part of the ongoing checks to see that the AI used was working (and developing) properly. Although people may have unknowingly signed up for this via the Terms & Conditions, the problem was more to do with the contractors they were using. On Six Colors it is reported that "Apple has announced that it is temporarily suspending the program and will allow users to choose whether to participate in the future." Google has followed suit.
Graham K. Rogers teaches at the Faculty of Engineering, Mahidol University in Thailand. He wrote in the Bangkok Post, Database supplement on IT subjects. For the last seven years of Database he wrote a column on Apple and Macs. After 3 years writing a column in the Life supplement, he is now no longer associated with the Bangkok Post. He can be followed on Twitter (@extensions_th)