Cassandra - Hybrid Friday Review: Resisting Pressure, Hasselblad Announcements, New Films, and Other Comments
By Graham K. Rogers
---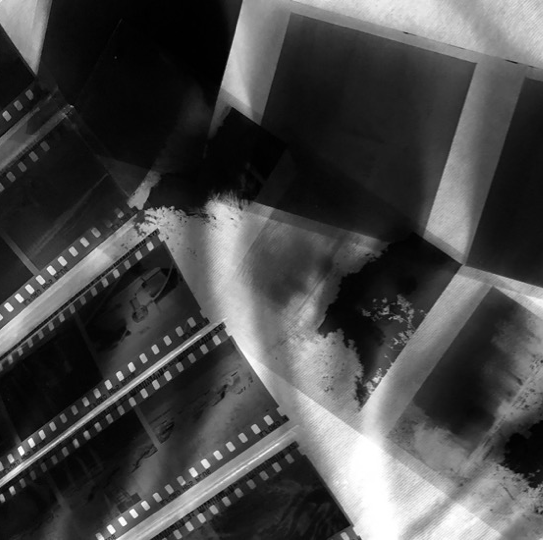 Apple is often under pressure from experts who know its business better. Some have urged Cupertino to produce a folding iPhone, but experience of others might suggest prudence is better. Hasselblad had some exciting announcements this week and with the Review veering toward photography, I discuss new film types.

Apple has often experienced pressure from outside and this is wisely resisted: it is the customer experience, not Wall Street that the company works for. I wish I had a dollar for every time I have seen a comment like, Apple must do x or y or z, including Trip Chowdry's memorable comment on the (then) rumored Apple Watch, "They only have 60 days left to either come up with something or they will disappear."" Look up Chowdry on Google as he has made several other wrong-headed predictions about Apple. Commentators have a lot of fun with him, but he is not the only one.
As well as products, many critics have been merciless with Tim Cook who have not forgiven him for not being Steve Jobs, despite the phenomenal growth he has overseen: that was Jobs' legacy, not Cook's supervision. Chowdry joined in there too, and also called for the dismissal of Cook and Peter Oppenheimer, with the insistence that they be replaced by Jon Rubinstein (former CEO of Palm) and Fred Anderson who had resigned from Apple earlier under a cloud concerning option backdating practices (Philip Elmer-De Witt, Fortune).
In recent months several articles have declared that Apple needs to, or must, or should develop a foldable iPhone. I am sure that the concept was examined, but rather than rush to market, Apple makes sure that a product works properly first, which is why I was not disturbed when they abandoned the charger. If it is not as good as it should be, it should not be inflicted on the customer. Not all companies work in that way.
Apple iPhoneXS, Apple Watch 4 and Apple, Tim Cook - Images courtesy of Apple

In the light of this, it is interesting to note the pressure Apple has been under to produce an iPhone that folds. There is a distinct possibility that there has been some research at Cupertino into materials and the mechanical aspects of such a design. Apple has a strong track record for looking closely at new ideas, but also at abandoning those that do not work; or at least putting them on the shelf until a better time appears. Remember, for example, that the original iPad was put on hold while some of the technology was used in the design of the iPhone which appeared in 2007. Apple was actually looking for suitable chips in 2005 when Qualcomm made some strong demands that are now seen to have been unfair. Once the iPhone was under way, and the apps began to be successful, the iPad was developed and eventually appeared in 2010.
Apple is right to examine, and right to put something like an iPhone wioth a foldable screen on the back burner (if not abandon it completely. The alternative is to rush to market with a device that is not up to par. Samsung seems to have made two catastrophic product releases, with its exploding batteries - technology and design not properly examined in the rush to release - and now the Galaxy Fold and the Huawei Mate X are pathfinders in what not to do. Jessica Dolcourt (CNET) looks at what Samsung and Huawei should do now with the problems and delays that have beset what should have been world leaders in foldable technology. Perhaps there is as three-fold answer: learn to walk away; make sure it doesn't happen again; test fully.

Alongside the US controls on Huawei, ostensibly because of allegations that some strategic equipment phones home to China, there is a separate trade war with China. I noted earlier in the week that some companies are putting pressure on US authorities to allow them to resume supplying components (Compaq, Intel) and services (Google, Android). The companies fear extended losses as Huawei finds other sources and develops its own mobile OS, which may increase US security problems (if they really did exist). I also now see that Microsoft has quietly returned Huawei computers to its store.
With trade, one of the main weapons of mass disruption was the tariff. As these were applied however, rather than causing distress in China, Chad B. Bown (The Atlantic) - in a worthwhile read - explains that they looked around for sources in other countries and lowered the tariffs for that country on that commodity and everyone was happy. Everyone that is except the commodity sellers in the USA. He outlines the Maine lobster industry, and soy bean farmers particularly; but notes that China has not switched to Airbus as it will need spares for its current Boeing fleets. The Chinese are also selectively using lower tariffs to increase trade with other countries so goods from certain countries are now cheaper.
Instead of bringing other countries to their knees, with the erroneous belief that they would not retaliate (why on earth would they not retaliate?), the USA has been outmaneuvered on several fronts, while having to use taxes to subsidize those affected. This is the Art of a somewhat different deal. Note also that it was the USA that broke the deal with Iran and now we wonder why that state has announced it is about to exceed agreed production limits.
What is the betting that this will be all change next week as the World leaders meet at the G20 summit. Already Apple share prices are beginning to rise slightly, but although Wall Street is spooked by almost anything involving Apple, including a sneeze from Tim Cook, I do not think these predictions are worth much and Apple has a good rapport with China.

A few weeks ago, while looking at the initiation of the tariff wars between the USA and China, I speculated initially on how the various levies could affect Apple as parts are made in several countries with some devices being assembled in China (not all). I also considered the way it might be prudent for Apple to move some manufacturing and assembly to other countries - perhaps just temporarily - but was confident that these plans already existed. Benjamin Mayo writes in 9to5Mac about talks to move 30% of Apple production out of China, which is not a surprise to many. Philip Elmer-De Witt tells us that the countries targeted include Mexico, India, Vietnam, Indonesia and Malaysia. India and Vietnam.

I have moved most of my work to the iPad Pro currently, partly because of weight, and also because the iPad Pro has almost all I need to work as efficiently on that device as I do on the MacBook Pro. I still write the final drafts of my web output (such as this comment) on the Mac, but many of the web pages are already open on the iPad Pro.
iPad Pro and MacBook Pro working in tandem

I have found myself working on both at once: looking at the pages and copying links on the iPad, then switching to the Mac to continue work. I know that Notes (which I use for most first drafts) synchronises using iCloud, but it was interesting to see the speed at which this occurs: a few seconds at most. And the photo I took while working on the iPhone is in Photos so I will export that later when Im mark up the pages and send the files to my website. Oddly that photo synchronisation takes a little longer than Notes.

Apple has begun to invest more in its production for the AppleTV services that will be available (at least in some countries) later this year. Several sites have been reporting (now that Netflix has broken this barrier) that Apple is looking to make content worthy of Emmys and Oscars. I hope they do, but nothing is certain, and the Academy sometimes makes awards to those you thought were outsiders, not those necessarily most deserving. One of the investment moves concerns proper studio space and production facilities. Apple was one of a number of companies that bid for J.J. Abrams Bad Robot, but Amber Neely writing in AppleInsider (among many others covering this) tells us that this was sold instead to Warner Bros for $500 million. As they already have a business relationship with Bad Robot, this is hardly a surprise, but Apple has money to spend.

Hasselblad made some announcements this week about development of its mirrorless X1 D II 50C camera, a new ($5175) 35-75mm f/3.5-4.5 lens release (Michael Zhang ), and a new iOS app, Phocus 2, that allows a WiFi connection for downloading photos (RAW and JPG) directly to an iPad Pro, and tethering.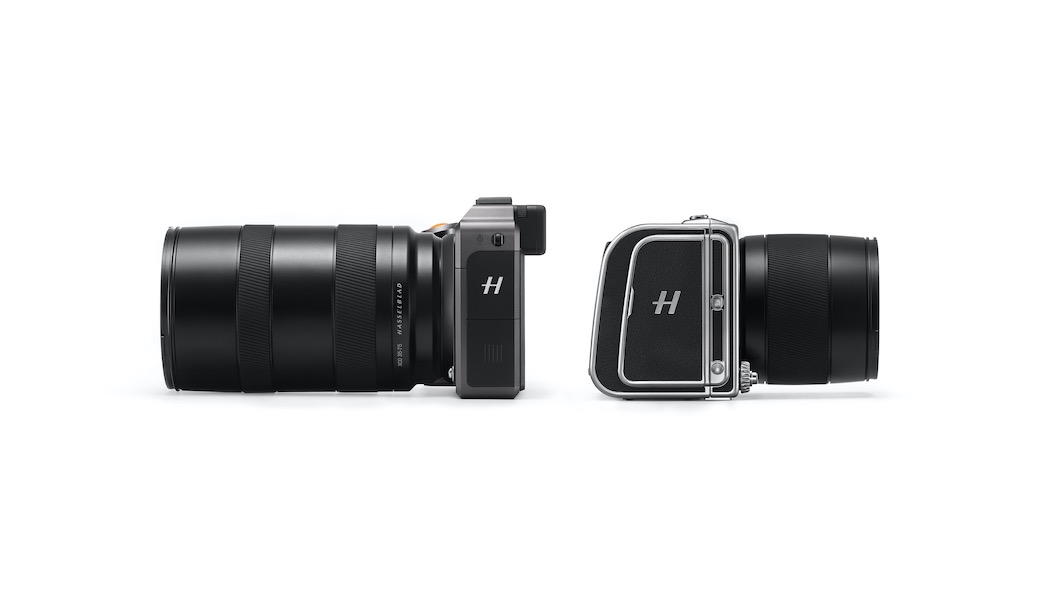 X1 D II 50C camera with 35-75mm f/3.5-4.5 lens and 907X Connect plus CFV II 50C digital back - Courtesy of Hasselblad

Micheal Hatzlik (Shutterbug) goes "hands on" with the new camera and lens. The camera is around $3,000 less than its predecessor and has some improvements, particularly with regard to speed. Also released was a new CFV II 50C digital back for Hasselblad cameras with 43.8x32.9mm CMOS sensor. This is compatible with the type that I use currently: no price as yet.
907X Connect plus CFV II 50C digital back - Courtesy of Hasselblad

A thin camera body that works with the digital back (and apparently film backs) along with old and new lens types (Micheal Zhang, Petapixel) was also announced. That digital back has a USB-C port, making it highly usable with my current equipment. I would reckon the price would be something around 100,000 baht ($3000) or more.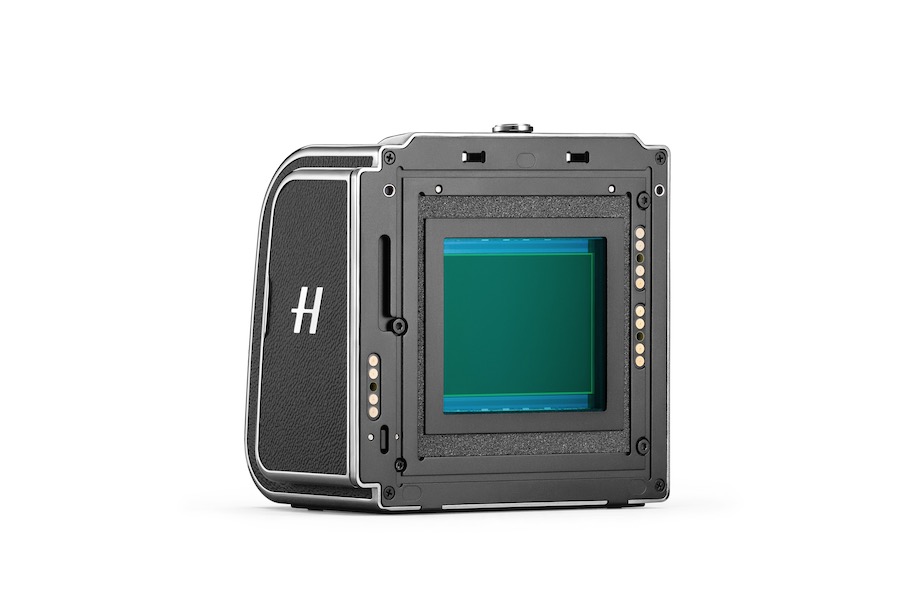 CFV II 50C digital back - Courtesy of Hasselblad

I did download the first version of the Phocus app to try it out, but it is nothing like the Mac version of the Phocus app which I sometimes use - I tried this first when I tested the Hasselblad H6D-50c as the version of RAW used was incompatible with any of the software I was already using. It is a fairly good editor, but I can usually do things quicker with some of the other apps I have on the Mac.
If the Hasselblad app (not yet available as far as I can tell) allows the ability to tether a camera, that suggests the potential is there for other brands like Nikon. Tethering is a cable to computer link that allows the camera to be controlled from the computer and downloading of any images taken in that process directly to the computer. It is useful in studio situations mainly, but I have also used it in teaching as it allows me to demonstrate more easily, particularly when showing students how different lenses work. When I first bought the iPad Pro, one reason for my choice was that it allowed me to connect the D850 directly using a USB-C cable, download images and work on the street. Those images are sent to iCloud when I am in reach of a suitable network and propagated to all my devices.
When first trying out the D850-iPadPro combination I had looked for ways in which tethering would work. I mentioned this and the ability to access external media in my early comments on the iPad Pro as essential features for the Pro user (and useful for me). Apple has now announced that devices will be able to use disks and thumb drives with the release of iOS 13; but now Hasselblad has shown that tethering is possible, I hope that other camera makers will follow suit and develop the capability. I expect this might be a combination of an app release and an update to firmware, and Nikon has been quite good at the latter in recent times.
As well as trying out different film cameras I like to look at new film. With the news in my mind that a new-old Fuji 100 film was to be released, I had a look at the Kosmo Foto site as I remembered they were about to release a 120 film. 35mm was already available, but Foma mixed up a second batch of its emulsion and I last saw the medium format film as "coming soon". It was now listed on the site, so I ordered 10 rolls and these arrived early this week, although I have yet to run one through a camera.
The Phoblographer discusses this film in the light of some suggestions that Kosmo Foto Mono is merely a rebranded Foma film. It was earlier called was Zorki Photo Mono, but was rebranded. The blog cites Stephen Dowling, the creator of Kosmo Foto Mono and it does appear that this is a rebranded film, but (as the Phoblographer points out), so are many other films: "Lomography for example uses Kodak color film for their negative films, Fomapan for their black and whites, and a Rollei film for their slide" (et al).
One of those mentioned is Street Pan from Japan Camera Hunter which I had not seen. Actually I had but had passed it by: it was available on CameraFilmPhoto where I already shop, so I bought some of that and added 5 rolls of Fomapan 200 Creative 120 because I had just been writing about Foma (above).

Looking through the news at breakfast time on Thursday, I stopped dead at a title on Android Authority, reading it (just the title) several times, before actually reading the content: Somehow, some Pixel owners are getting the July security patch (Williams Pelegrin). Although the luck here specifically referred to an early release of the patch, this sort of thing should not be luck, or an option, depending on which manufacturer's handset an owner bought. And people wonder why I prefer iOS devices.
They exceeded this on Friday with the headline, "Apple's drop in iPhone shipments brought down entire premium market in Q1 2019". C.Scott Brown (Android Authority) writes that because the iPhone saw reduced sales of 20%, other handset makers were dragged down with a market drop of 8%. My logic suggests that this is about-face: the sector dropped and Apple saw reduced sales as part of that fall, not that Apple was the cause. I am incredulous.

I had a problem a couple of months ago on my 13" MacBook Pro with a sticking N key which eventually cured itself. Now, however, the X key is playing up, so sometimes I have no character, and sometimes two appear. As is evident from a photo above, I also have the spotlighting fault so it may be time to find a Genius on the banks of the Chao Phraya River here.
End Notes
The second series of the German, Dark is available on Netflix as from today (21 June).
Several sites are reporting that Adobe Lightroom is now available on the Mac App Store. The subscription is $9.99 a month or $118.99 a year.
Apple has a recall for versions of the 15" MacBook Pro made between September 2015 and February 2017. The battery may overheat so needs replacing. Of all the sites I saw that carried this information, only Wired referred to the problem with this 3rd-party component as "adding to [Apple's] laptop problems".
There is also a firmware update for the 802.11n Airport (and Time Capsule) router. This also covers Airport Express and Airport Extreme.
Apple settled with Qualcomm. In another case, Judge Koh put in place some serious controls as it was clear Qualcomm had been abusing its position. Qualcomm wants to use internal Apple documents from the first case as evidence in its appeal to the second antitrust case.



Graham K. Rogers teaches at the Faculty of Engineering, Mahidol University in Thailand. He wrote in the Bangkok Post, Database supplement on IT subjects. For the last seven years of Database he wrote a column on Apple and Macs. After 3 years writing a column in the Life supplement, he is now no longer associated with the Bangkok Post. He can be followed on Twitter (@extensions_th)