Cassandra - 11" iPad Pro: Hands-on with Nikon D850
By Graham K. Rogers
---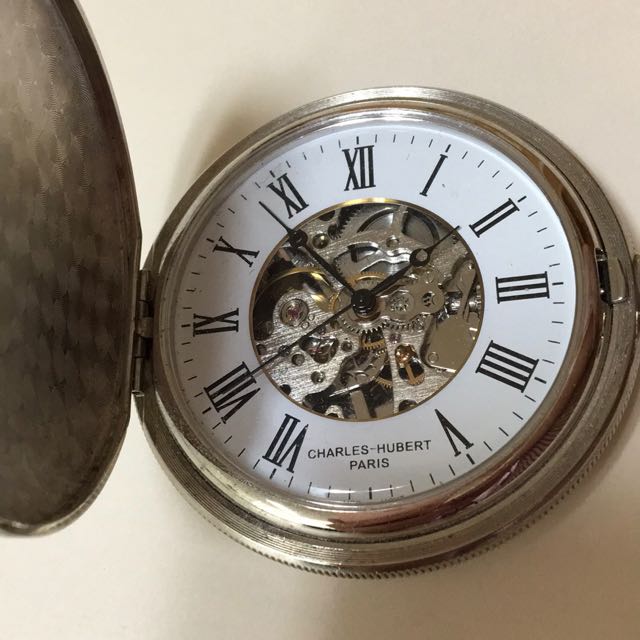 The new iPad Pro with its USB-C port has clear potential for high-end camera use. It took me a few months to order, but my 11" model arrived a few days ago. My ideas on its use with my DSLR were right, although there are some clear limits with iOS compared to macOS.

When I saw the announcement for the new iPad Pro in October last year I was fairly interested. I had used the original iPad Pro devices in both 12.9" form and the smaller 9.7" version. I liked the larger of the two, although its size was a slight disadvantage in terms of portability, while the medium-sized version was less to my liking, particularly with its smaller version of the Magic Keyboard: the keys were too close together for me. Over the few months I had access to these, I did far more work on the 12.9" iPad Pro. When it was returned, I bought a Generation 6 iPad (9.7") and still take that to work most days, although there are some things I just need a Mac for.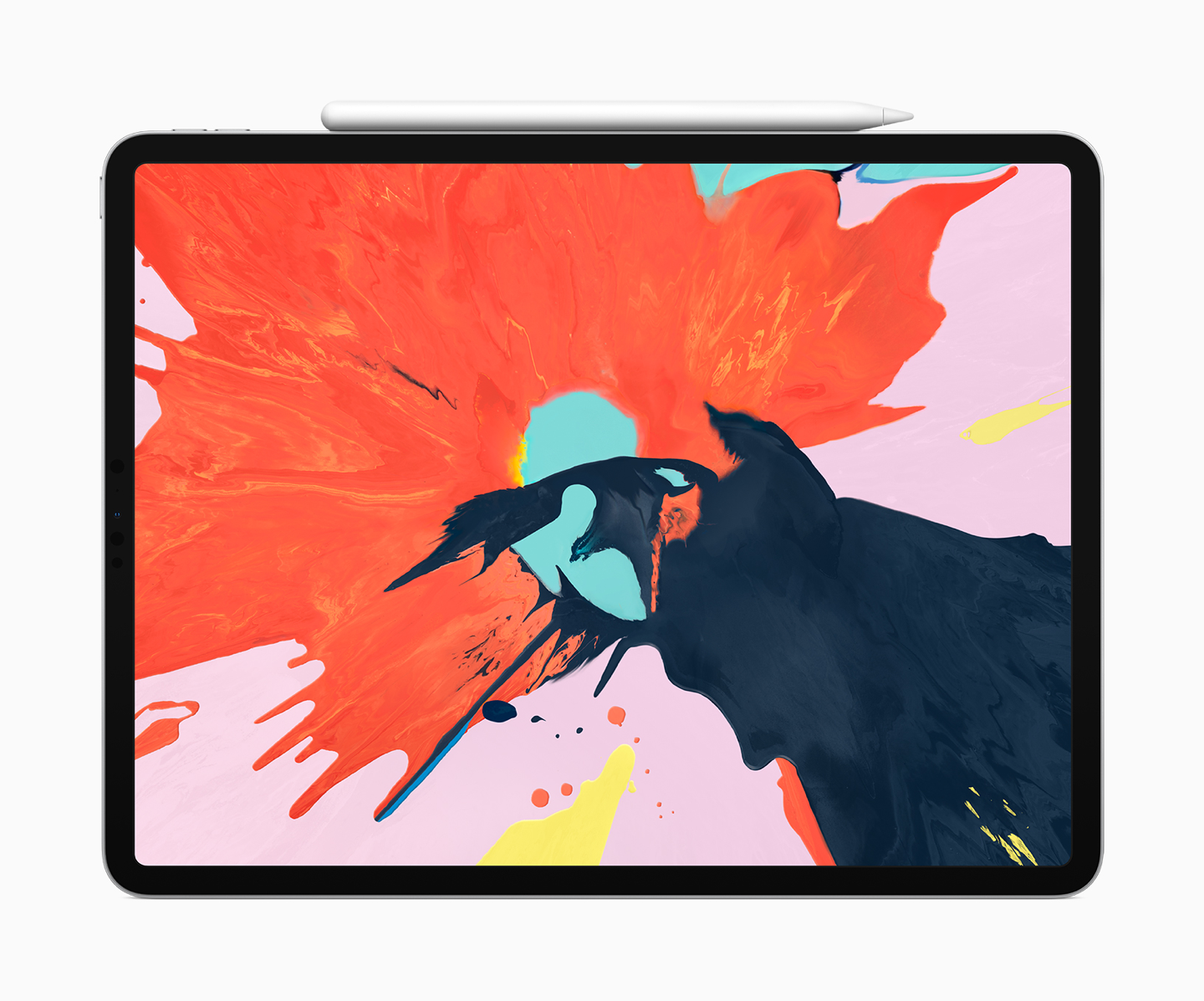 iPad Pro - Image courtesy of Apple

The 11" iPad Pro looked like a good balance between the two original size options. I was further intrigued when I saw briefly in the video Apple had produced for the release event that a Canon camera was connected to the new USB-C port. There was a "penny dropping" moment and I looked closely at this. It became obvious that I could work on the street more easily with such a device, particularly as software for editing RAW images o iOS has advanced considerably in recent times. It took me a while to place the order, but the iPad Pro arrived at the end of last week and I am learning its ins and outs.

My Nikon D850 imposed a number of changes on how I work with both the Mac and iOS devices. A big difference was because Apple is no longer developing Aperture: the RAW files on the D850 were not supported. I tried a number of 3rd party applications, but ended up working with Photos and its extensions, mainly for the way I was able to organize the files; and for iCloud compatibility.
I do have an SD card adapter that I have used on several occasions on both iPhone and iPad, but although the images are transferred to the iOS devices fairly quickly, iCloud transfers are somewhat slow. The Mac is a little better, although when I came back from the UK last year, the upload of some 400 images or more took a few days before they were fully available on all my devices. The RAW files are around 95MB each so some delay is inevitable.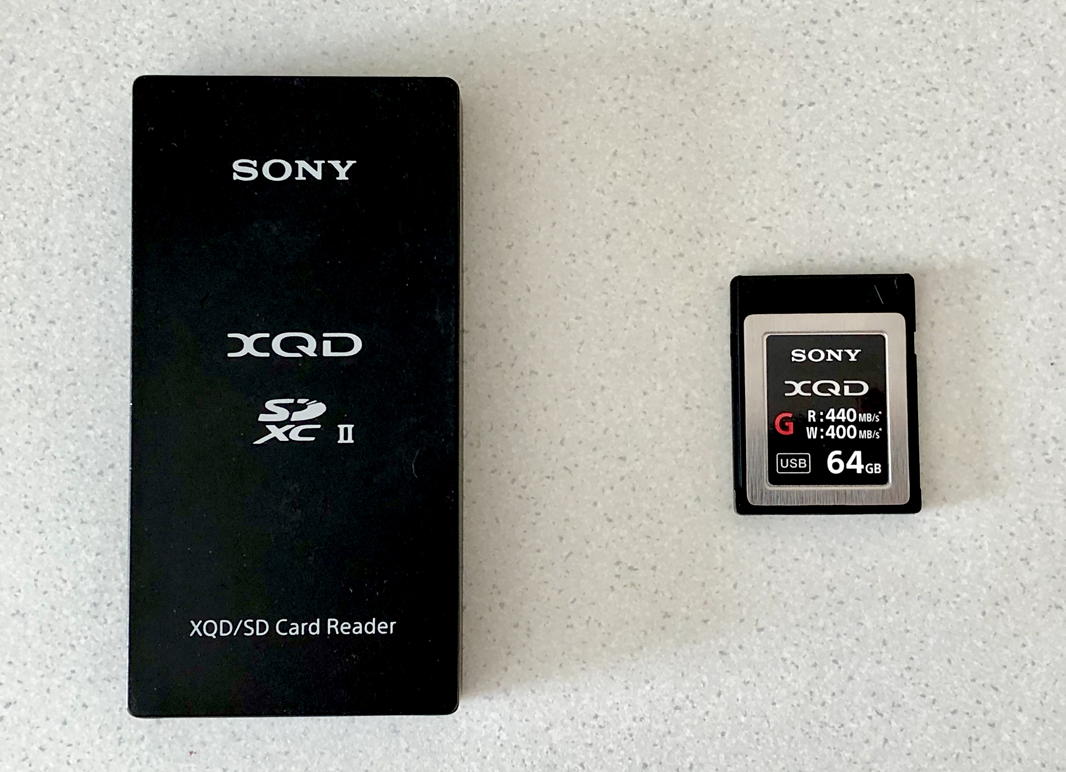 As well as the XQD card slot, there is an SD card slot in the D850. I now use the XQD card exclusively, but there is no suitable adapter for the Lightning port. Most of the time I transfer the images to the Mac via cable, although I do have a card reader for the Mac as well. I did try transferring photos in-camera from the XQD card to the SD card once, but the creation date was changed and there were other metadata problems.
The Nikon Z-series Mirrorless cameras (which appeared a few months after the D850), as well as the most recent Hasselblad cameras, and others, have USB-C ports. The Nikon D850 has that horrible micro-USB connector, perhaps as a concession to legacy users. I now have micro-USB to USB-C cables. A pet peeve of mine is that, despite the number of devices and disks that still use micro-USB, there are no cables of this type in Bangkok stores, yet there are displays full of smartphone cases and other such items. I bought mine online: 2 from Amazon and later 2 more from Lazada. As a way to reduce reliance on adapters, I also bought a USB Type B to USB-C cable (again online) for the scanner.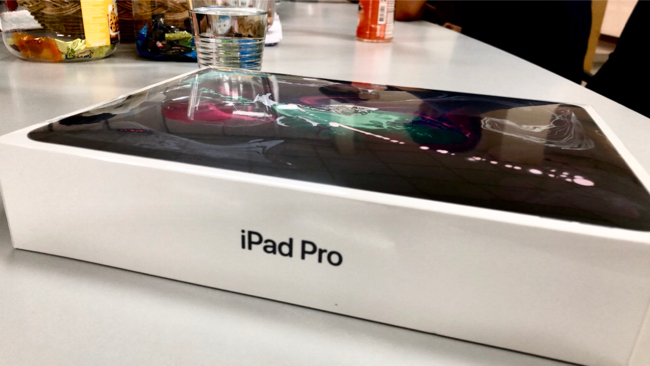 This iPad Pro was perhaps the easiest device from Apple I have ever set up. It shows a similar graphic to that used when initializing the Apple Watch. With the iPhone I was able to complete the setup stages without any need to access passwords or any other input from me. I set up FaceID and that made actions far easier. The only time I needed additional information was for the iTunes store because I use a separate account from iCloud. I downloaded several apps although took the opportunity to winnow a number so that was like having a fresh start.
The apps downloaded quite quickly and I arranged them in a suitable way for my methods of working. Photos from iCloud began to download as well, although with 16,000 or more I expected that was going to take some time, but it was synchronized far quicker than I had expected. I noticed that while the iPad Pro was just a little larger than the sixth generation iPad I have been using, screen area is far more generous.
9.7" iPad and 11" iPad Pro

With the Nikon D850 I did a test shoot of some 50 photographs then connected the camera to the iPad Pro using one of the micro USB to USB-C cables. Bear in mind that each of the RAW files is around 95MB. The transfer took 40 seconds.
This confirms my early impression of Apple's information concerning the use of cameras with the iPad Pro. It makes the device quite flexible in terms of working with a camera on the street with far less weight than (say) my MacBook Pro. Synchronization of these 50 images to iCloud and my other devices was done in a reasonable time once I had WiFi access.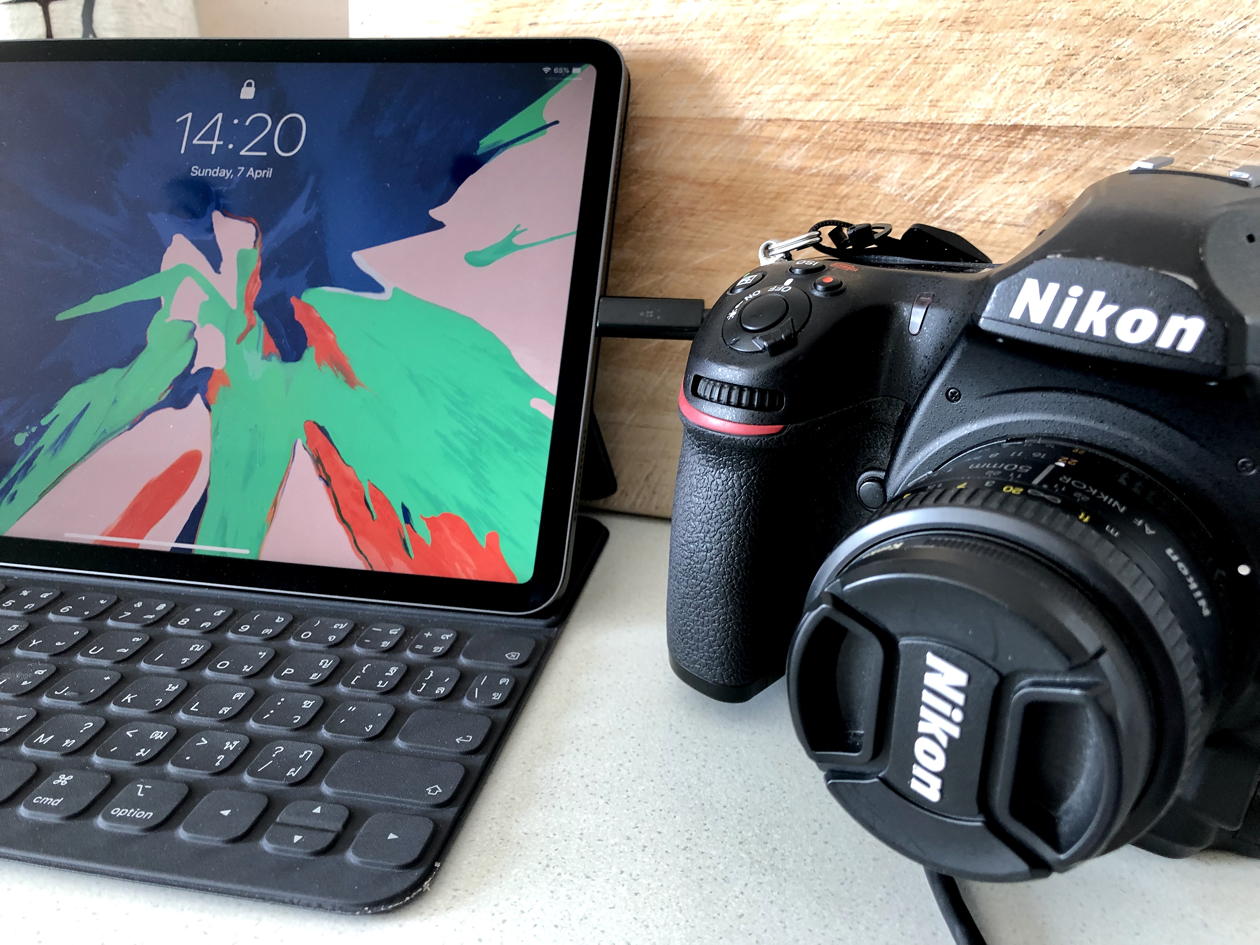 iPad Pro and Nikon D850 connected using micro USB to USB-C cable

I already have a number of apps that allow me to edit RAW photos on iOS devices such as Affinity Photo, Pixelmator, Darkroom, and others. I have also pre-ordered the new Pixelmator Photo, which has an interface that reminds me of Aperture. It is ironic that Apple has ceased development of such a strong application for the Mac and third party developers are now providing equally powerful apps for users of iOS devices.
There are several differences between working on the Mac and on the iPad, although the use of a keyboard does allow a number of similar keystrokes. Particularly with importing and editing images I have to recognize that the workflow is not the same. There are also a number of apps that I use on the Mac that just do not exist on iOS, partly due to restrictions that Apple imposes on data transfers. For example, I have yet to find an app that will write RSS feeds. I cannot use my flatbed scanner which works perfectly on the Mac via the VueScan application. There is a VueScan scanner app for iOS, but this only works for the types of scanner that are connected by WiFi.
One particular Pro feature that is used by photographers is tethering: connecting a camera to a computer by cable and controlling it from the computer. I have a couple of such apps on the Mac (Sofortbild and Smart Shooter 3), but from what I have discovered online it is only possible to have some of this functionality via (again) WiFi control. That is not tethering and Apple falls short on this function if they intend the iPad Pro to be taken seriously as an alternative to a notebook or desktop computer.
That lack of control is reflected through the limits on the ways users can access external storage. Other than wireless, the devices are restricted and it is impossible to connect a disk for transfer of files, limiting the ways they may be used. I accept that there may be sound security reasons for this restriction, but with Apple's resources and talent this should have been solved by now. I have tried a number of WiFi disks that are available and ended up giving them away. It must be cable.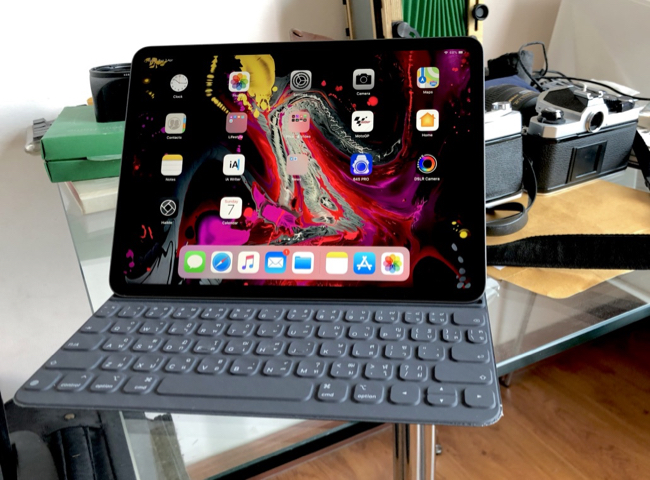 iPad Pro with Smart Keyboard

After my initial tryout, I picked up the Smart Keyboard Folio from the Siam Paragon iStudio on Saturday (6490 baht). The iPad Pro is thinner than my Generation 6 iPad and it might more prudent to use a cover. The keyboard part of this should also make working easier. The numbers of my students, and people I see on the BTS commuter system who have these, suggest that the investment may not be misplaced. I found the original 12.9" iPad Pro benefited from this accessory, although the keys of the 9.7" version were a little less well-spaced for me.
I tried the keyboard for the 11" iPad Pro in the store first and was easily convinced. I note that the three connectors are located differently compared to the original 12.9" device, but it was a simple operation to unpack the cover unit, connect to the iPad Pro and start working.
I have been using iA Writer for a couple of years which is installed on all my iOS devices and all my Macs: content is synchronized using iCloud. For this article, I switched to Apple's Notes app and that had worked perfectly, with some input on 9.7" iPad, some on the MacBook Pro, some on the iPhone and also on the iPad Pro: I just pick up where I left off on each device. When I was ready, I copied the cotent into BBEdit and marked up the text for the WWW.
I am still looking forward to more apps that will expand the capabilities of the iPad Pro (and other iOS devices) for use with photography and other functions. In the next day or so (9 April), Pixelmator Photo is to be released and this looks as if it could be a step in the right direction.
Graham K. Rogers teaches at the Faculty of Engineering, Mahidol University in Thailand. He wrote in the Bangkok Post, Database supplement on IT subjects. For the last seven years of Database he wrote a column on Apple and Macs. After 3 years writing a column in the Life supplement, he is now no longer associated with the Bangkok Post. He can be followed on Twitter (@extensions_th)