Cassandra - Midweek Review: China-related problems; Attractions of AI in Image Editing; WWDC Hints and more
By Graham K. Rogers
---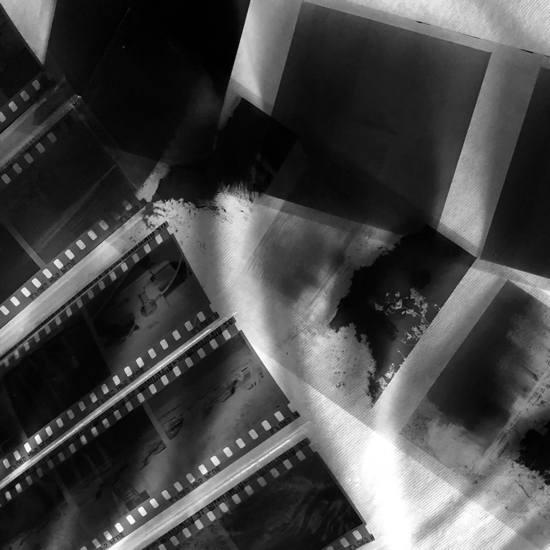 Fallout from the US-China trade dispute including the Huawei ban is still prominent in the news. Both Huawei and Qualcomm are seeking help from the courts. Some ways in which AI is being used in image processing are examined; and the rundown to WWDC is bringing out speculation.

Despite all the problems that Huawei is facing following the "executive order that enabled the federal government to prohibit U.S. companies from buying telecom equipment from foreign companies at their discretion" (Lucas Matney, TechCrunch), it was interesting to read of the comments from Ren Zhengei, Huawei founder and CEO who in a Bloomberg interview was critical of Trump (whom he had earlier praised), but was keen to defend Apple. Not only was he clear that Apple had been the "teacher" and we are all able to learn from the company's decisions, but many sources reported that he would defend Apple should a ban be considered (William Gallagher, AppleInsider). That sounds rather generous, but it is also pragmatic and takes the high road morally.
At the weekend in a comment, I included a link to a list of problems that Huawei was facing since the order was signed, but CNET (Sean Keane) lists some of the problems that had accrued before the ban and which lead not only to the ban but the possibility of prosecution for a number of ethical and legal infractions. At the end of the article is a list of events in reverse chronological order, going back to the beginning of 2018. I was already aware of some of the ethical lapses regarding intellectual property, but examined in this wider context, it is not so surprising that the ban was introduced. It is also interesting to note that in March this year, Huawei announced that it was developing its own OS, in case it can't use Android or Windows. [my italics]. In other words, Huawei was already aware of the possibility that some ban might be applied a few months back.
Having been blocked from several areas in the US and world markets, Huawei of course denies all and in a filing with the courts in the USA, is claiming that they were found guilty with no hard evidence presented: only speculation. As I mentioned a few days ago, although I am sure that there are direct links between the company and the Chinese government, the only evidence I have seen is in press release-like information provided to the media. The evidence, I am sure we will be told, is classified, so we just have to take it all on trust.

On Twitter, Evan Blass writes of a friend whose watch alerted him to a dangerously high heart rate, went through the standard battery of tests, which include the implantation of a heart monitor from an American company called Medtronic. But Medtronic gets the device's modem from a foreign third-party: Huawei. Because of the ban of Huawei products and interactions, meant to protect American technological superiority and provide painful pressure on China against the backdrop of a trade war, the friend's monitor will have to go undergo an emergency recall. That will leave him at risk for some 48 hours.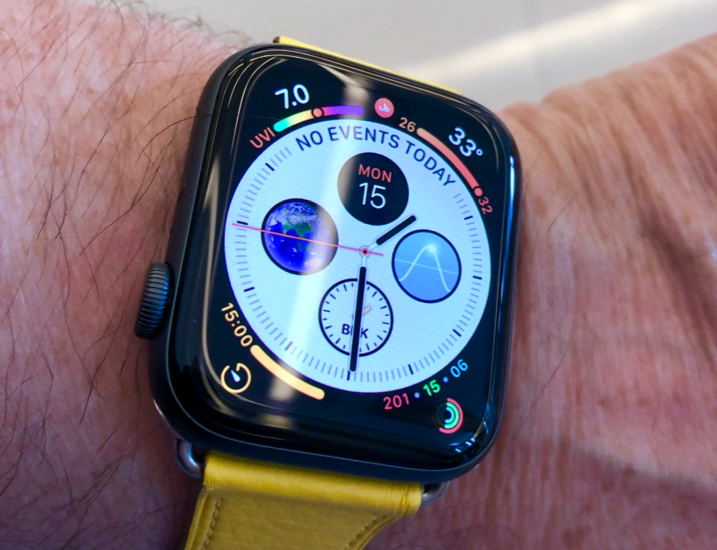 With potential risk to the supply chain, Apple moved some of its production to Indonesia last week which is an indication of the long-term planning that exists at Cupertino - this was a contingency plan, long made - and one of the reasons Tim Cook has a large salary. Among all the rumors and counter-rumors, Foxconn is claiming that iPhone order fluctuations will have a limited impact (William Gallagher, AppleInsider): one for Wall Street hand-wringers to take note of - ups and downs, swings and roundabouts. Citibank is predicting doom with regard to iPhone sales. Note alsol that Citibank did not join Apple's card venture because they thought profits would not be high enough.
There was some related news on Tuesday when Pegatron revealed that it was to spend up to $1b on a factory in Indonesia that "will make chips for Apple smartphones and may make components for MacBooks in the future" (Benjamin Mayo, 9to5 Mac). We could do with some of that love spread round the rest of SE Asia. Maybe it already is.

As expected, Qualcomm is to file an appeal following the recent mega-decision against the company, but has asked Judge Koh to hold off on enforcing the provisions of the order (including 7 years monitoring) because any remedial action could harm the company irreversibly (AppleInsider). I don't feel a lot of sympathy.

At the Engineering Faculty where I work, Senior Year projects are intended to demonstrate that the students are able to apply the skills they have been taught, but in some cases, especially where automation is concerned, the concepts seem more to be solutions in search of a problem. Some will be scaled up in some future evolution, while other research that seems to have little value when first put forward, can end up solving problems that had not existed: wireless technology has benefitted particularly from this, with some ideas from the 19th Century, before the existence (even) of electricity, are applied to wifi being developed now.
Artificial Intelligence seemed to fall into this same hole for a while: sounds like a good idea but what are we going to use it for? Several image manipulation suites in the last couple of years have incorporated some AI and it now appears to have reached some form of critical intersection: it is coming out of the lab and being made available for commercial use. Topaz has made some advances in the use of AI and I tried a couple of its applications not so long ago, particularly enjoying the JPEG to RAW software it had developed.
I have a number of applications from the developer now called, Skylum: Luminar, Tonality and others. An interview on FStoppers (Anete Lusina) with Dima Sytnik caught my eye this week. He explained the value of AI in such software and defended the inclusion against the suggestion that it took something away from the skills of the editor. We are not "interested in spending time and resources to learn how certain adjustments or actions work", particularly if there is some heavy lifting behind a process (he mentioned the Accent AI slider): we are more interested in the application of the slider to the image than the algorithms that work behind the scenes.
In the interview there was mention of the NVidia development, GauGAN, which was made public in March. I missed this before. It uses AI to produce images like photographs from basic line drawings. The paper that I found online has a couple of embedded videos, so although it is heavy in technical information it is relatively easy to absorb. I can hardly wait for this to be released as a commercial application.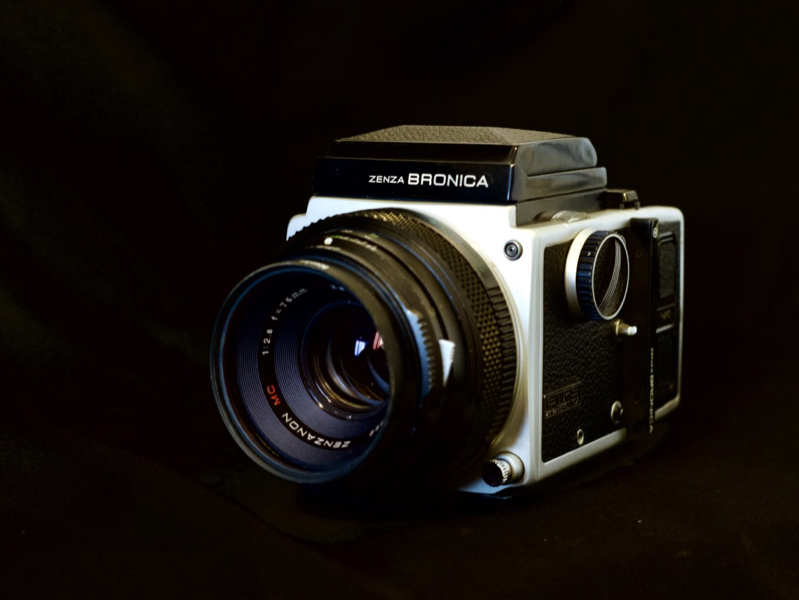 Although I work mainly with digital cameras, I spend much time these days with film cameras. This week saw the arrival of a Bronica ETRS, which looks like my Hasselblad cameras but has several important differences. Loading film is not the same and that took me a couple of attempts to master. Then I found that the film was not winding on: that cost me two rolls of film as I had to open up the magazine both times. I contacted the seller in Japan, who is normally reliable and I was asked to provide a video for assessment purposes.
Rewind lever on Bronica ETRS: Double exposure (left) and Normal

In the meantime, I loaded some photos of the camera to a Facebook page for film camera users: GAS (gear acquisition syndrome). Just as I was preparing to make the video, a message from one member asked about the rewind crank. He saw that it was in the position for multiple pictures. As soon as I flipped that lever, the tension in the winder was evident and the film wound on. A lesson learned there.

With WWDC just around the corner, there have been plenty of predictions. Some seem to be guesswork or wishful thinking, with it almost being certain that Apple's Marzipan environment, will allow the creation of apps that will work on iOS and macOS with only minor adjustments, like interface changes. Jason Snell who has followed Apple for a good number of years is one of those who is worth reading and his comments on Tom's Guide are on the mark, with one possible exception when he suggests that any transition to ARM processors will come at WWDC next year. I am not convinced of the timing.
I would love this to be so, as do many other users, but any such transition away from Intel chips is still a dream for many of us. We shall see (I hope we do). Also having a tilt at the predictions windmill, Jason Cross (MacWorld) outlines some of the known software that will be announced (like Marzipan and others), but also examines hardware possibilities, including a "Tile Tracker" - new to me. Sounds interesting. And so does the rumored iOS dark mode that some say is coming: a leaked source apparently. We shall see.
Another leak suggests that the next version of macOS could be called Mammoth (Evan Selleck, iDownloadBlog). I really hope not. Although this is in the tradition of California location names, this seems rather a clumsy name, especially when there are still names like Monterey and Skyline. There are other places that Apple has not registered of course, but that does not make them impossible. Mammoth? No.
Not really part of the rundown to WWDC, but several beta releases appeared this week: tvOS, WatchOS and iOS; but not macOS apparently. The Events app on AppleTV has been updated for WWDC. New versions of the operating systems will be announced at WWDC and developer betas will be available for these almost immediately. Bear in mind that with the next version of macOS, several apps will no longer work, including Aperture. I really must take the time to export all the images I have; and I need to update my FTP software.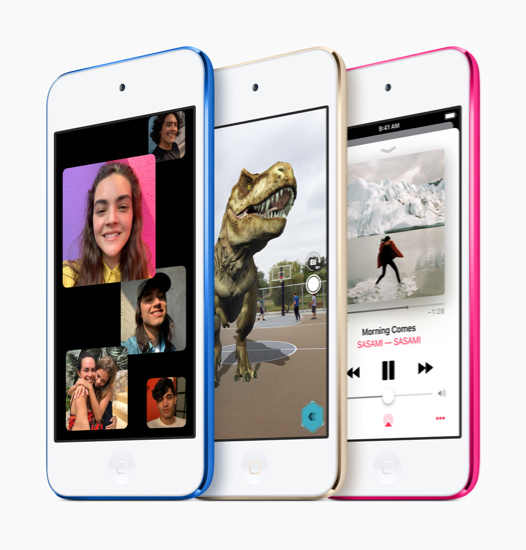 iPod touch 7 - Image courtesy of Apple

While we are on hardware, Apple has just released a new iPod Touch: the iPod touch 7. This is the first update for 4 years, and it runs on the A10 Fusion chip. William Gallagher (AppleInsider) writes that there are 3 versions: $199 for 32 GB of storage, $299 for 128GB, and $399 for 256GB. Prices here are 6,900, 10,900 and 14,900 baht respectively (with 7% VAT), although they are currently unavailable here: there is usually a delay, either from supplying other markets first or because of government authorization (wireless equipment). Several sites reported on this as expected, including Rene Ritchie (iMore) who has first impressions, including a video.

Microsoft updated Excel this week to add Bitcoin to the available currency list. This is not in Apple's Numbers app, at least not yet.
Graham K. Rogers teaches at the Faculty of Engineering, Mahidol University in Thailand. He wrote in the Bangkok Post, Database supplement on IT subjects. For the last seven years of Database he wrote a column on Apple and Macs. After 3 years writing a column in the Life supplement, he is now no longer associated with the Bangkok Post. He can be followed on Twitter (@extensions_th)