Cassandra - Weekend Review: Let Sleeping Dogs Lie
By Graham K. Rogers
---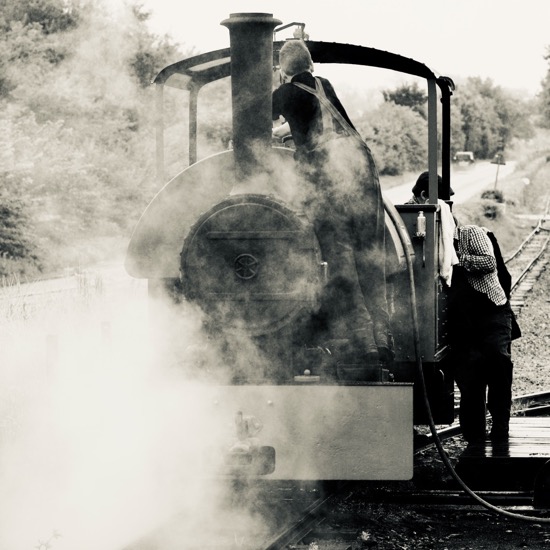 Apple released updated MacBook Pro computers this week and with WWDC on the horizon, we expect more announcements about the company's direction. Huawei has had one of the worst week's ever and I wonder just how much knock-on effects were considered in the game of tariff brinksmanship. Qualcomm suffered a major decision against its unfair licensing and is to be shackled for 7 years.

Apple just released an iOS update (12.3.1) with a number of bug fixes. We can expect beta releases of the new iOS and macOS versions (plus tvOS and WatchOS) soon. There were also updates to the MacBook Pro range, including a new 8-core model. Evan Selleck (iDownloadBlog) reports that Geekbench have found (unsurprisingly) significant improvements, with a multicore score of 29184. The 15" 2.3GHz 8-core version with 512 GB SSD and 16GB RAM is priced from 83,900 baht here (including VAT). The 6-core version is 79,900 baht. There are two 13" MacBook Pro models (now 4 models shown) with the 2.4GHz Quad-Core Processor with 256GB SSD and 8GB RAM at 59,900 baht; and the 2.4GHz Quad-Core Processor with 512GB SSD and 8GB RAM at 66,900 baht.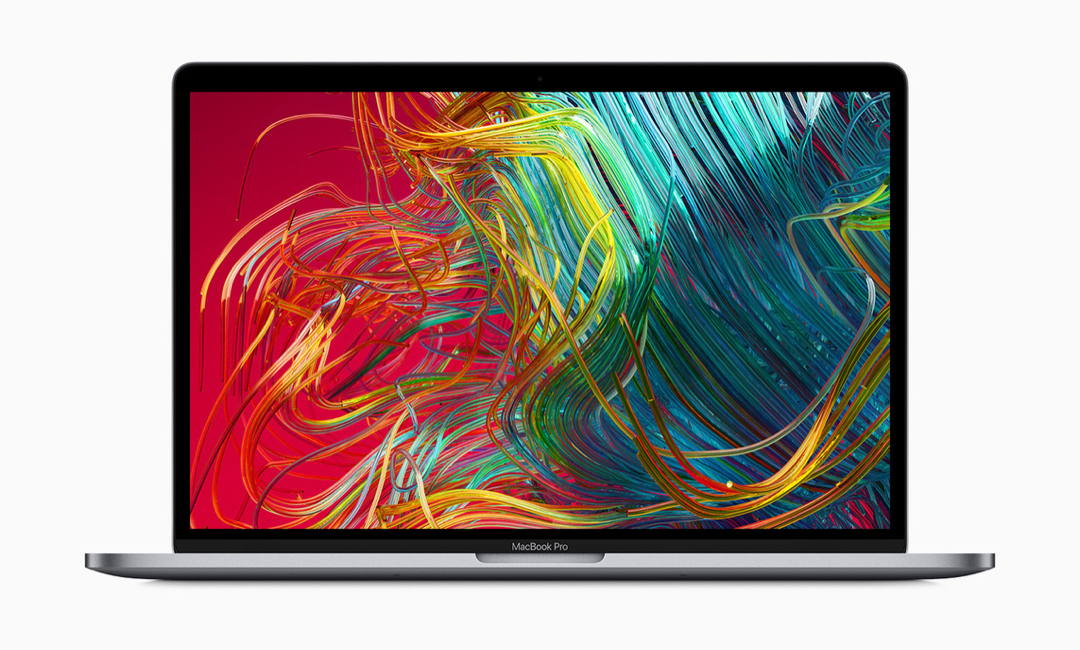 Updated MacBook Pro - Image courtesy of Apple

Not really expected right away but there have been a number of rumors that suggest Samsung is working on production of OLED screens for a 16" MacBook Pro and iPad Pro (Malcolm Owen, AppleInsider)
In the next week or so WWDC will start with the Keynote address and invitations have already gone out (Shara Tibken, CNET). This is usually opened by Tim Cook, who restricts most of his presentation to a ring-master role, announcing the main acts of WatchOS, iOS and macOS with some demos in between. The main speakers are usually Kevin M. Lynch and Craig Federighi, but who knows what surprises Apple may spring, including the possibility of hardware: there are hopeful rumors (more hope than rumor) that we will finally hear something about the long-awaited MacPro ( William Gallagher, AppleInsider). As this Developers Conference is about software, I have my doubts.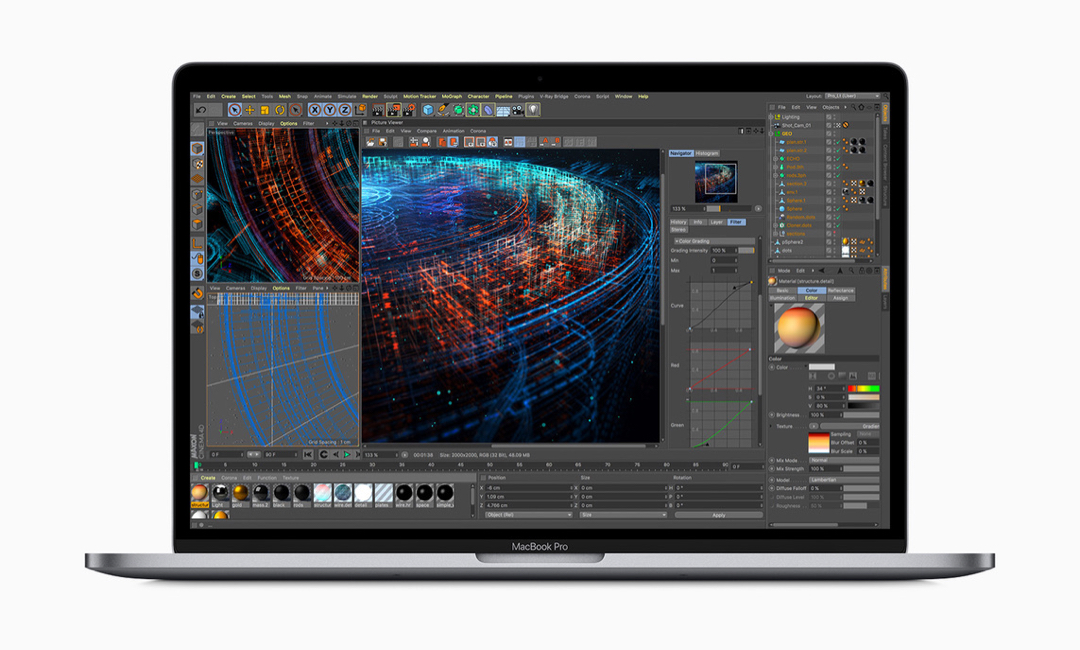 Updated MacBook Pro - Image courtesy of Apple

With Apple's Q2 2019 financial report respectably behind us and WWDC just around the corner, it is time for Wall Street to look under some stones to find the types of potential problems that would not concern us normal people. It is not as simple as that this time round. On Seeking Alpha for example (always a source to go to if you want the worst case scenarios), Investor Hobo warns that the situation in China could cause some problems for Apple, particularly with current anti-American sentiment that is being whipped up. I would like to say this is the normal Apple hand-wringing, but there is much truth in this. As I have been suggesting for some weeks that the whole situation is fluid with risks for Apple, this warning is late to the party.
On the other hand, long-time Apple anlayst, Gene Munster says there is nothing to worry about with regard to tit-for-tat tariffs on Apple in a video with Mark Gurman ( MacDailyNews). I admire their confidence but there are a lot of variants in the mix. Not the least is the volatility of President Trump. It is not simply the tariffs (at least not directly) but the other unknown is how the various parties will react to the separate order about Huawei. In some ways the total ban on Huawei products was a long time coming for several reasons: it has long been suspected that server equipment installed in networks sends data back to the Chinese government; and there is strong evidence for unethical behavior by Huawei, including the use of technology from other companies.
As a lot of the network servers installed worldwide - including by Thai companies AIS and True - are suspected of having security weaknesses, there is major concern. Banning any interaction with Huawei will have serious effects on Chinese companies (not only Huawei), anyone using Huawei products, and those who had up to now done business with Huawei. It is this ban, perhaps more than the trade war, that has caused the surge in Chinese product nationalism and some are apparently feeling unpatriotic using iPhones.

Companies already cutting ties (because they must) include Google, so Huawei will either have to use the Open Source Android or make its own OS, and if even Microsoft can fail at this, there may be lessons here. Current owners are apparently allowed to access the Google Play Store, but that may have changed by the time I have breakfast. As a direct result, some companies in the UK and Japan have stopped selling Huawei phones (Amie Tsang, NYTimes) although they were still on sale in Bangkok this weekend: I don't suppose the lack of Android has crossed the collective minds of phone companies here. Sure you can buy the phone, just don't expect that it will work as advertised.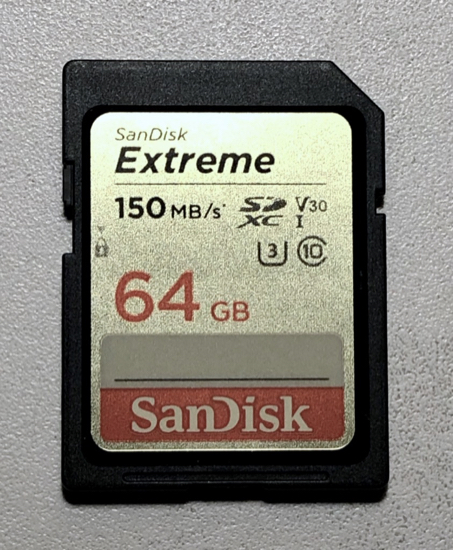 Even more serious is the immediate ban on using ARM technology, which means no chips for the phones; and developing new ones, particularly if licensing technology is concerned, will be difficult. The barriers that Huawei faces seem extreme. Add to this the lack of an SD card license (Roger Fingas, AppleInsider) and what Huawei can legally offer to its customers, now and for the foreseeable future, is limited.
A good summary of the whole set of problems Huawei is facing was made by Patently Apple: Ostracizing Huawei looks at the whole picture (at least, as it stands now). Looking through these bans, I wonder if anyone thought this through fully; or considered the number of current users, worldwide, who are affected.
Of course, this may all simply be part of the negotiations to bring the Chinese government in line with the desires of the US government. If so, it is a stupid tactic and one that is going to lose considerable goodwill built up over several years. Who would trust the USA ever again? I ask that with my tongue firmly in my cheek.

While I was writing this, it dawned on me that although the main reason for the ban is because of the way Huawei technology (particularly their servers) is alleged to phone home and provide information to the Chinese government, the only proof we have is what we are told by the governments of the USA, UK and Australia (part of the 5-eyes) who usually do things in concert. We were also told that Iraq had Weapons of Mass Destruction, and that the Vietnamese attacked the USS Maddox in the Gulf of Tonkin. I have no doubt that, like any Chinese company there are links between them and the government, without which they would be unable to operate. Of course Huawei (and Beijing) strenuously deny the existence of any backdoors: but they would, wouldn't they?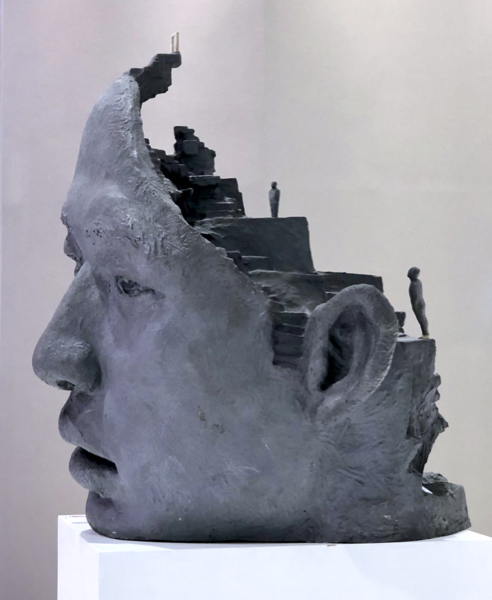 Perhaps the real reason for the order from the President is what Will Knight (MIT Technology Review) outlined earlier this year: 5G. And with the decisions made surrounding Qualcomm and its control (see below) that now takes on a new emphasis. Some will not be sorry about Huawei, and there is almost a hint of certain chickens coming home to roost.
Almost a year ago, too, AnandTech reported on the way Huawei (and Honor) had been cheating on benchmarks for phones. As well as some technical facts showing what was done (and links to previous articles on benchmark cheating), there was an interview with Dr. Wang Chenglu, President of Software at Huawei's Consumer Business Group, who sort of put his hands up to the charge: What can we do, all companies here do this?
Huawei's ethical behavior has been in question for a long time, particularly with the way it sends engineers out to companies, under the guise of cooperative research and other excuses, with the express intention of stealing or copying the other company's technology. There is evidence that the company has a special section of an internal website set aside for engineers and others to post such acquired information. One example is provided by Catherine Shu (TechCrunch) in an article that claims Huawei's deputy chairman tried to steal technology from CNEX Labs. Several more can be found online.

Not so long ago, all was well in Qualcomm land as there was finally a settlement with Apple after many acrimonious words had passed in both directions. Just as major litigation was about to begin, Apple settled: signed a deal, and paid a fair amount of money for a guaranteed chip supply for a number of years. It may be that Apple knew Intel was about to leave the 5G business, but that makes it a smart move, especially if Qualcomm did not know.
All change now, however, as Judge Lucy Koh has made a decision in a long-drawn out case brought by the FTC and supported by several companies including Apple (Patently Apple). One of the things companies like Apple had balked at were Qualcomm's licensing terms. The FTC and several companies had claimed unfair rules were being applied to what should have been FRAND technology: Fair, reasonable and non-discriminatory. It was nothing of the kind. Among other penalties, Qualcomm will be subject to monitoring for the next 7 years to make sure it complies.
Needless to say, the share price dropped. I found some more comment from Mark Hibben on Seeking Alpha that was quite useful, particularly on the process of trying to buy chips in 2005 for the first iPhone (yes, that far ahead), and the cross-licensing of patents that Qualcomm required: quite remarkable really. Hibben also outlines some of the bullying - threatening to withhold chips for example - that was included in the case against Qualcomm and which Apple had also claimed before it settled: perhaps in haste, perhaps with knowledge of Intel's 5G decisions; but also perhaps to make sure that it could carry on its business with less risk.
I wonder when Qualcomm will file its appeal.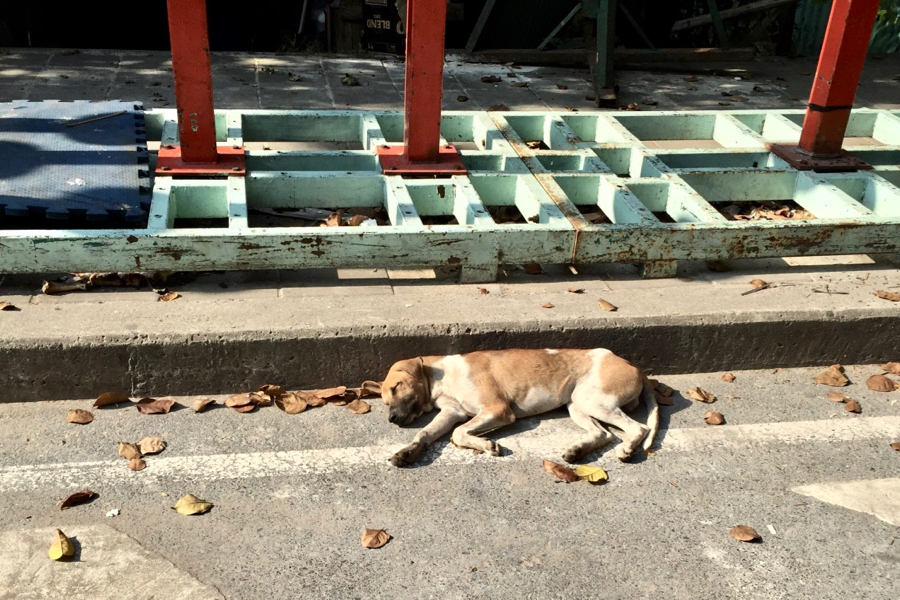 Graham K. Rogers teaches at the Faculty of Engineering, Mahidol University in Thailand. He wrote in the Bangkok Post, Database supplement on IT subjects. For the last seven years of Database he wrote a column on Apple and Macs. After 3 years writing a column in the Life supplement, he is now no longer associated with the Bangkok Post. He can be followed on Twitter (@extensions_th)