eXtensions - The Wednesday File (73): We shall Know in a Few Hours; Camera Comments; Health and Education Management
By Graham K. Rogers
---
We shall know in a few hours what Apple is releasing apart from expected iPhones, but that never stops the speculation and ill-informed guesses. Nikon is still working hard at getting the word out, but may need to work harder to put the cameras in customers' hands. A short spell in a hospital has me thinking about management issues and how this might apply to education.

I had planned my Wednesday File as usual last week, but I was interrupted by an unexpected admission to hospital. Some of the details are near the end of this text if you are interested.
In readiness for Apple's event scheduled for later today, I noticed over the weekend that the Apple TV icon for live transmissions from Apple had been updated and the information shows that it will start at midnight here. As I am still recuperating, I will not stay up to watch that live, but pick it up the next day. In the morning, I will look at some early reports and (see below) read the technical specifications of the new products announced. Fingers crossed for the Mac mini. Apple has also invited some Twitter users to tune into a live stream of the media event. I know at least two Thai journalists are attending and so within a short time after the event there will be some video comments online aimed at local consumers.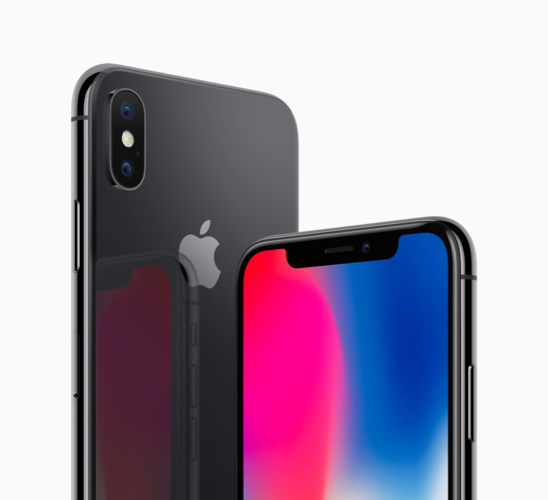 It is widely expected that there is to be an announcement of new iPhones. Of coure, what these are, and how many is not known, but that does not stop speculation, with a larger iPhone X (Xs, CXS?) suggested and a dual-SIM iPhone. Another rumour that has resurfaced is of the Apple built-in (or virtual) SIM, which would make switching carriers little more than a settings change: much resistance here from carriers of course.
There has also been a rumour of an iPhone Max which sounds so unlike Apple that I hope I am confidently predicting this is wrong. The dual-SIM phone has long been suggested because others do this, but perhaps some people have noticed that Apple is not the others. Sam Byford in The Verge hints that this could be for Asian markets.
Apart from the "Max" iPhone, I tend to ignore these rumours which seem little more than speculation in many cases and a way to make a headline, just for some hits, particularly when all the writer is doing is repeating rumours from others: nothing original there. I go back a long way with this and followed the frantic sure reports before the first iPhone, which were little related to the reality when I saw Steve Jobs make the presentation (journalists around me were stunned), and when I handled one of the first models in a small media presentation the next day, long before the self-elected Windows experts here were predicting its failure (and still are in one case).
A part of that presentation - which I still use in teaching - began when Jobs said, today Apple is introducing 3 new products. He highlighted the iPod with the touch screen (one prediction) to great cheers, then the mobile phone, to tumultuous applause, and finally a revolutionary internet communications device. There was almost silence then as no one realised the implications.
Then came the highlight of the presentation for me as the icons disappeared and reappeared on the screen, with him announcing each one. It was like a wave going round the room as one by one we realised that this was a single device: Apple reinvented the phone. The rest is history.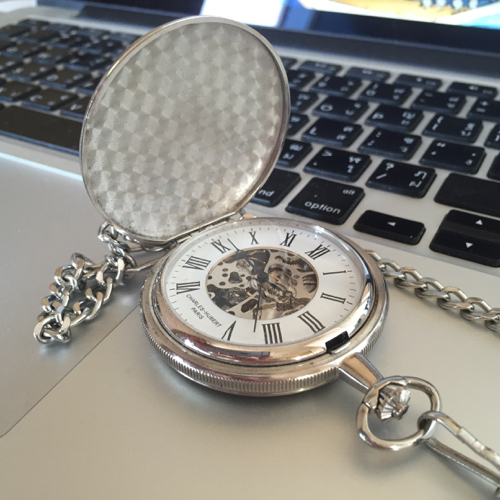 I get just a little cross with some of the lazy journalism (if one can give it that name) dished up nowadays. There are a lot of good writers: Ritchie, Snell, Gruber, and many more, who actually look at and investigate; but there are also a number who are mainly re-writers (a useful job, but not journalism). I was taken aback last week by one piece that had a good headline that seemed worth following, "Apple Is Reportedly About To Drop Some Huge News About The New iPhone Xs" (Rebecca Fearn, Bustle).
What I read was mainly a 3-paragraph rehash of a Zac Hall article on 9to5 Mac, ending with, "I'm not going to lie to you, I'm not entirely sure what much of this means, but it sounds pretty impressive", before rehashing an article from The Verge. I have a rule that if I do not understand what I am writing about I avoid writing about it, or find out or refer (and link) to someone who does. To be fair, Bustle is not really a source that would spring to mind for technical information.
A number of online sources jump at any quote from Ming-Chi Kuo as if he is some kind of oracle with an all-seeing eye. Look back at some of the predictions, and the timing, and there is considerable doubt in my mind about the value of such information. On the eve of the Apple event (timing) he is suggesting that one of the iPhones will have quality issues of assembly and display, while also claiming that the iPad Pro will switch from the Lightning port to USB-C. Doubtful.

There are dangers in naming a product and companies go to great lengths to make sure that a name fits a market. An urban legend about the Chevrolet Nova - that it failed to sell in Hispanic markets because No Va means "no go" - has been debunked, but persists. With Apple, the "S" years are reportedly when Apple makes minor improvements and this makes me a little cross.
Examples include the iPhone 5 and the iPhone 6, both of which were followed by "S" designations. Several lazy writers commented that these were not worth buying, though both went on to excellent sales. The differences between the two respective iPhones, each with a different and upgraded chip suggests that those who claim that these phones are the same or have a small change are too lazy to do the job. Every time Apple released an S iPhone, not only was the processor upgraded, so were items like the camera lenses and other features as well.
My first action after the announcement is to read the technical specifications and compare. There are no secrets here: Apple makes the technical information freely available on its iPhone pages. It seemed that several writers did not bother with this. Immediately, I am able to judge where the changes have been made and where there will be improvements, so I can make some tentative comments. I also like to wait for the teardowns from iFixit and the analysis from AnandTech, where real experts examine the insides and benchmark the devices.

While I have AnandTech and benchmarking in mind, not for the first time have they discovered and reported cheating, this time from Huawei and from Honor. The article from Andrei Frumusanu & Ian Cutress sounds as if they are incredulous. After all, they exposed all this in 2013 (which they reference) when it was found that Samsung and subsequently a number of other handset makers were gaming software to detect benchmarking and altering output.
I use several of the articles in a class on Ethics & Morals for Computer Engineers, beginning with the VW/Audi emissions scandal which cost the companies billions and saw several executives in jail. One of the articles from AnadTech has a table headed, "I Can't Believe I Have to Make This Table" that includes 13 phones from what one would consider respectable names. But then, I thought VW, AUDI and Porsche were respectable too. Mind you, that famous Porsche-designed flat 4 engine in the Volkswagen was copied from the BMW 2-cylinder Boxer engine.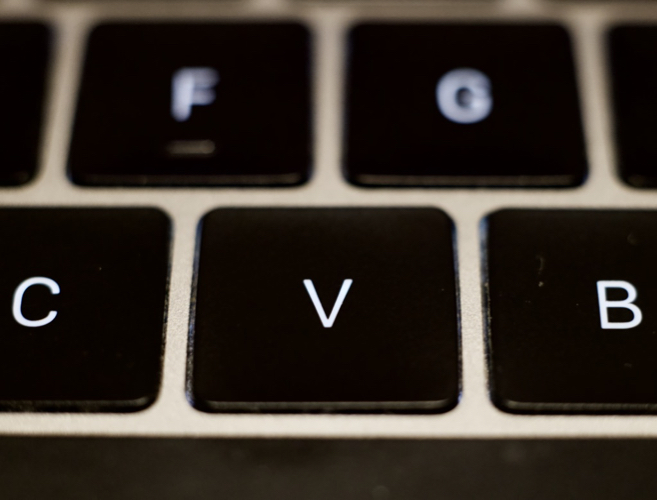 If you think that the Huwei dishonesty is an accident, note that AnandTech have two articles on their approach, and that last month, in advertising for the Nova 3, they tried to pass off DSLR images as selfies, and not for the first time (Aaron Mamiit, Tech Times).
The latter part of the AnandTech article has an interesting discussion on benchmarking and what Huawei isn trying to do now and for the future. Although not specifically stated, one of the problems comes from the way others in China approach benchmarking, particularly the main competitor. I wonder if this is Xiaomi?
Huawei's Doctor Wang did engage with the AnandTech team and there were some positives from this. It seems to be something of an Asian thing to always want to be seen as best, biggest, smartest, cleverest. As I sometimes see, certain students will engage in any amount of effort (apart from real improvement) to massage the scores.
Notes on Apple
Recent comments by the US President on his trade war lead me to speculate a few weeks ago on what this might mean for Apple with the way parts are made in various countries, including China and the USA, assembled mainly in China and then shipped round the world. It is not simply that the iPhone (for example) is made in China, therefore. . . .

MacRumours' Juli Clover writes that the Apple Watch, AirPods, HomePod, Beats headphones, AirPort routers, Apple Pencil, Magic Mouse and Magic Keyboard, MacBooks, Mac mini, and a selection of cables, chargers, and adapters are expected to see enhanced tariff charges according to Apple in a letter to the United States Trade Representative that is a plea for sanity to prevail. Slim chance there, methinks. Note that the Mac mini is listed so I wonder if that means this is a continuation or a revised version: speculate away. Look also for new AirPods. The HomePod here . . . Apple Pay?





The end of the letter has an appendix listing the products affected and includes equipment used for research, but not iPhones. Another source, however, citing Bank of America Merrill Lynch, suggests that these tariffs might add 20% to the iPhone price. The analysis was based on moving 100% of final assembly to the USA: extremely doubtful; poor analysis here.
What is still not clear to me is how any tariffs applied would affect prices in other countries: would Apple calculate new prices market by market - they pretty much do that now - or would any increases also be applied worldwide, so that a product would have a basic Apple price onto which local taxes and duties would be added?
Also potentially adding (significantly) to prices is the suggestion from the current president that Apple move all its manufacturing back to the USA (Reuters): unreasonable and unrealistic. Apple shares dropped slightly ($218.33, $1.04T).

A number of Wall Street companies decided that, finally, there may be something to Apple after all and a link on MacDaily News indicated that with a raise of their target price to $240, they would "take this opportunity to eat our hat", although other sources online used the term, "eat crow".

I was interested to see that, after all the criticism from governments and law enforcement worldwide, Apple is to launch a web portal to assist global law enforcement (Chaim Gartenberg, The Verge). Despite the soundbites of politicians, Apple has been helping law enforcement for years both with technical information and with access when warrants are issued. It is the high-profile cases that make headlines, though, and there are some things that Apple cannot do, especially when it does not have access to the data. Like other companies, when it does have access, it is obliged to cooperate and does.
There are processes already for cooperation, but the new portal is a form of consolidation and will also include technical information suggestions. Some if this comes from suggestions in a report from the Center for Strategic and International Studies, so there may be some terrorism-related point to this: Apple does not want to be seen on the wrong side of this problem, especially with such a volatile president.
Camera related comments
Although Nikon moved on and used the USB-C connector in the new Z7 and Z6 cameras, the D3500 that was announced a week ago uses a micro-USB port (and HDMI) which suggests that it is sticking with more traditional technology for its DSLR cameras. That also confirms my theory that the Z-series is cutting most ties to tradition and is aimed at a new market.

Nikon has continues its heavy engagement with the press and there has been a wave of articles with company interviews, visits to factories, teasing of products to come and more, although not everyone is delighted and Lior Koren compares Nikon to Apple in terms of the supply chain. When I bought my D850, many users in the USA had had these on order for months. I know they are made in Thailand (just north of Bangkok), but an international company should not factor that in: major markets first. In Nikon's case that should be Japan, USA and EU. This week, it was reported that B&H currently have the availability of the D850 listed as 1 January 2021 (Nikon Rumors), although Amazon shows 1 - 2 months: this should be in the shops now in the USA, as it is here, of course.

So far there have been some release announcement events, but few photographers have actually managed to use the cameras. These events have understandably been in those major markets first, so I asked someone I met recently at Nikon's customer service office about Thailand: watch this space I was told. However, a few days later, she was good enough to send a follow-up email indicating that maybe this was not going to be scheduled immediately.





Someone with a technical bent wonders about the lenses that Nikon and Canon are preparing for their new mirrorless cameras and is not happy. Spencer Lookabaugh questions the approaches that both companies are taking with their news lenses and wonders if is it not all just more thrashing about between the two to show who is the best. One move that impressed me was the conversion ring that would (if I ever had a Z-series camera) allow me to use my DSLR (F-mount) lenses on the Z-series.

This was one of the problems that I thought Hasselblad would have with its mirrorless X1D-50c. The glass for these cameras is not at all cheap; but they obviously saw this too and last week produced their own XV Lens Adapter ($249). It supports all C, CB, CF, CFI, CFE, F and FE lenses. It might also allow me to use my old lenses, but as these are manual anyway, the advantage would be small and I am not really in the market for such super-cameras: well, not just yet.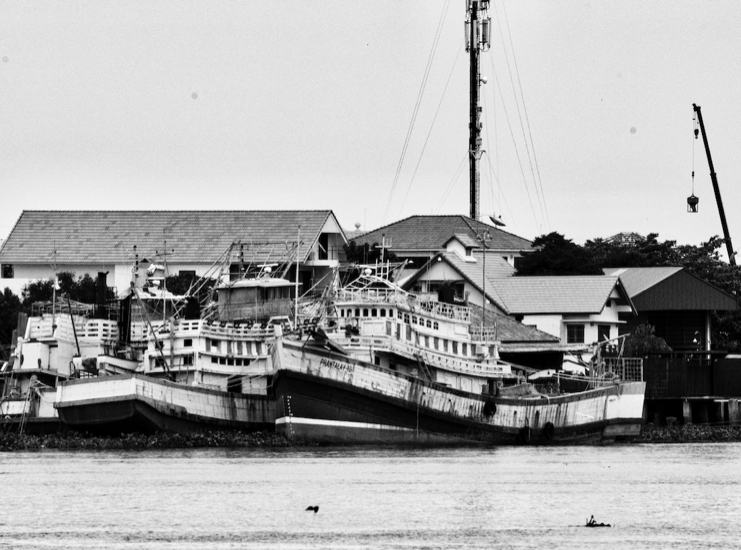 Personal note
Last weekend, I took a trip out with the Nikon D850, the medium format Hasselblad film camera and of course the iPhone X. I took a couple of hundred photographs, but but did not have a chance to edit the best right away. The results did not appear until last weekend in a photo-essay.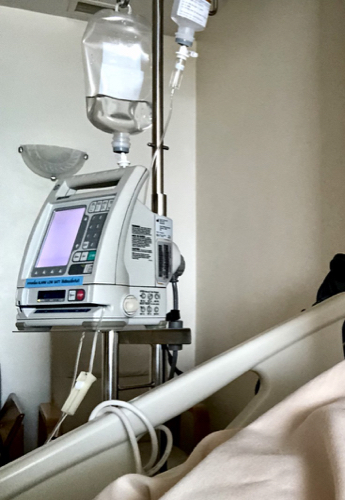 After lunch at my usual noodle shop, it felt as if the food quality had not been so good as usual and in the afternoon I felt a little discomfort. Although I was able to put out a comment on the trip with a few images, I ate little and went to bed early. The night was not good and in the morning I expected a serious problem with a pain in the abdomen, just below the sternum that persisted.
I slept for the next 24 hours on and off, but on Tuesday realised this was not going away, so contacted a doctor I know who is expert in the area of gastro-enterology and was lucky enough to be given an appointment. Hospitals these days are full of modern equipment which allow the doctors to have a full range of test results before diagnosis; but my doctor starts the old-fashioned way and asks questions.
I explained the history and he did some touchy-feely stuff. He thought appendicitis or gallstones, so it was off to be tested on the machines: MRI and Ultrasonics. I was operated on the next morning to remove some gallstones and have a large bill for the pleasure. In the UK, there is the NHS, and in Thailand a similar (but not universal) health scheme. I am a member of this, but time was of the essence.

Whether a private hospital, like the one I stayed at, or a public system, it is recognised that the range of services requires a wide set of management skills. Doctors need to help patients, so a proper management structure to support the medical, support and technical staff is needed. From my acquaintance with my doctor (around 30 years) and from meeting with senior management at the hospital in the past, I am aware that as the hospital has grown from a single, fairly quiet location to a 3-building complex, staff levels have grown.
With hundreds of staff, in-patients and out-patients, scheduling and supply problems are immense. There are comings and goings throughout the day, but while stretched on occasion, everything is under control. That is good management.
By separating administration and medical services (although highly integrated), there are gains and I wondered how this might work with universities, where top management are high level teaching staff, supported by administrative personnel. At my university, the top officials are all doctors or scientists, while at my faculty they are engineers: similarly steeped in teaching and research skills.
The university works with government at several levels and liases with industry, as well as businesses and academia in other countries. This also happens with the Faculty of Engineering, where the Dean and Associate Deans are often required to make trips outside the country: they would attend conferences anyway, but this adds to the burden.
As well as the 6 or more campuses of the university, it also controls 4 major hospitals and assorted health centers, so is a major business and is supported by a complex administrative system. This and the needs of the branches of the university will inevitably grow, so it may be worth considering a separate management system - CEO, Board and Officers - to allow full growth and to free up academic staff, allowing them to focus on the real jobs of teaching and research, with full support from the management.
Graham K. Rogers teaches at the Faculty of Engineering, Mahidol University in Thailand. He wrote in the Bangkok Post, Database supplement on IT subjects. For the last seven years of Database he wrote a column on Apple and Macs. After 3 years writing a column in the Life supplement, he is now no longer associated with the Bangkok Post. He can be followed on Twitter (@extensions_th)