Taking the Cameras out for Some Exercise (2): Results from Mahachai Edited in Photos
By Graham K. Rogers
---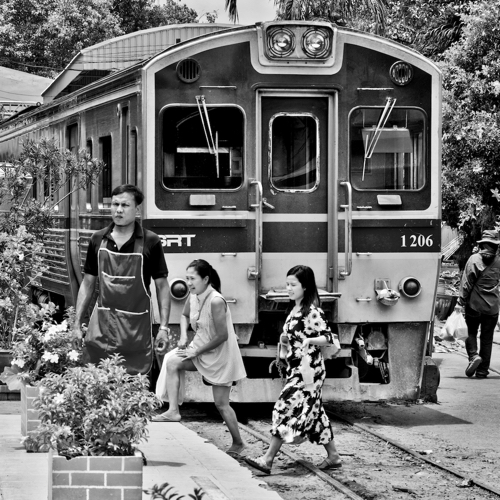 A trip out of Bangkok to take photographs produced nearly 300 images that needed some culling and subsequent editing. I was indisposed and this was delayed for a few days. The photo essay is now available.

Last week, I outlined how I used the local railway to visit a vibrant town several kilometers from here and with the text included a small selection of images. I had intended to edit and upload more during the week, but was hospitalized for a couple of days. I am now back on my feet, more or less, and have edited the original selection. As I noted then, "On the Mac there were 279 images (I had already deleted a couple of road surface shots) and once imported I deleted more than half, leaving just under 120 photographs." My additional selection and detailed editing now leave me with 34 images for the trip, some of which I used last week.
I think that this reduction to about 10% of the original input is a fair cull. Some of the images trashed were duplicates (or near-duplicates); some had odd little faults I had not noticed before; while some I kept had little oddities that make them unique. In a browser display, this may be less noticeable. Perhaps it is time to print some more and see the images on paper.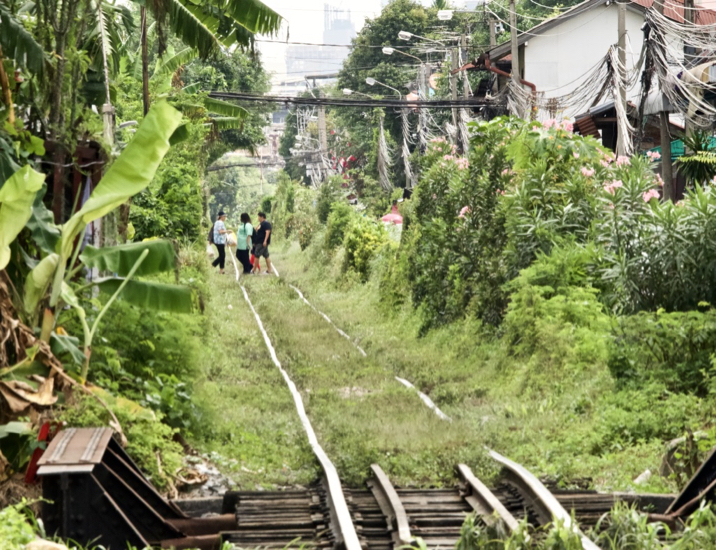 Looking through Thaladphlu Station - Nikon D850, ISO 5600, 1/400, f/29

I find the process of editing (like manually coding HTML) therapeutic. Not in the way of easing away my troubles and pains, but as a form of relaxation. I try to grasp what drew me to the subject initially - fairly easy in some cases - and bring out the stronger features. All of the images have been edited in Apple Photos, which might sound odd, but I do not really like to over-manipulate the original input.
Unlike my preferred Aperture, Apple Photos handles the larger RAW files from the Nikon D850 I use and has some basic cleanup tools (often all that I want): crop, straighten and adjust. It does not have enough metadata and there are certain tools like brushes that would be useful.
With the widening range of extensions, I am able to carry out some more sophisticated editing if I think it is needed. I also make use of filtering, particularly from the Tonality Pro and Luminar extensions installed. I have perhaps painted myself into a corner with Photos, but the one thing that it provides that no other application can, is full integration between devices, using iCloud. As I use the iPhone for most work, this is essential. Even though I have 2TB of iCloud space, I offload as much data as I can, but keep almost all output from the DSLR on a separate SSD.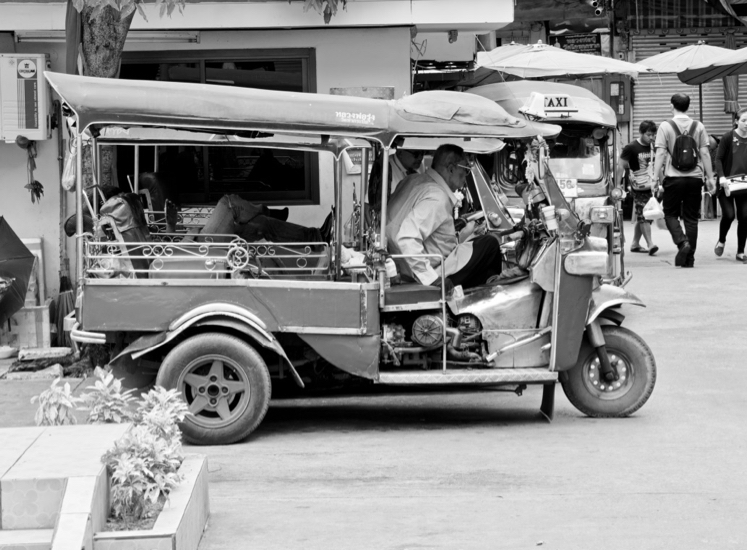 Mahachai Station Transport Options - Nikon D850, 100mm, ISO 400, 1/100, f/13
The trip out
Last week I put online a couple of shots from around the local station: Thaladphlu. This is a good area for food and widely known. Using the Sigma telephoto lens I took a couple of shots through the station towards Wongwianyai, with a misty Bangkok in the background. Both locals and those arriving always provide me with something of interest.





Nikon D850: Left ISO 1000, 280mm, 1/320, f/27; Right ISO 720, 400mm, 1/400, f/29



Mahachai and the Market
Mahachai Station is a fairly busy terminus with 34 trains in and out each day: the first one leaves around 4:30am. It is also integrated with the market.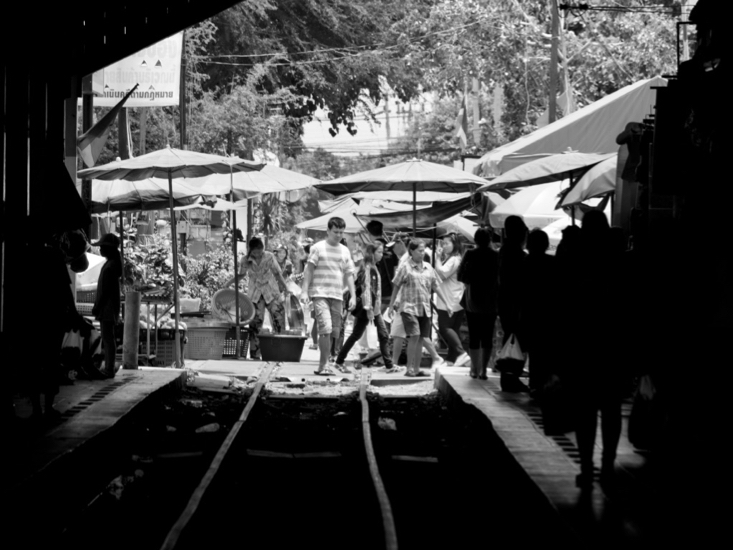 Looking through Mahachai Station - Nikon D850, 400mm, ISO 560, 1/400, f/13

As with the area around Thaladphlu, it is people in the street that often attract my attention the most.
Nikon D850: Left ISO 1100, 400mm, 1/400, f/13; Right ISO 500, 400mm, 1/400, f/13
River Area
The river and its connection to the sea is what drives the economy here: the fishing and shipping industries, food sales in the market, and the large population, many of them from Myanmar.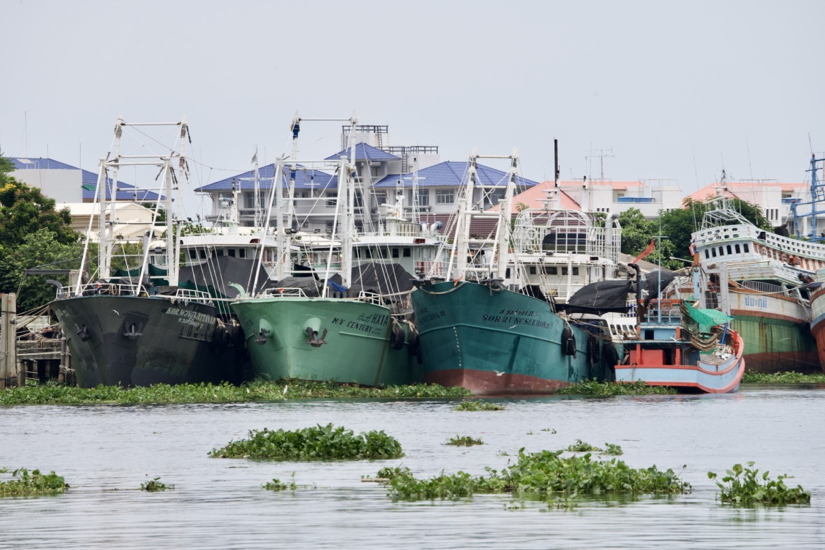 Tha Chin River - Nikon D850, 400mm, ISO 360, 1/400, f/13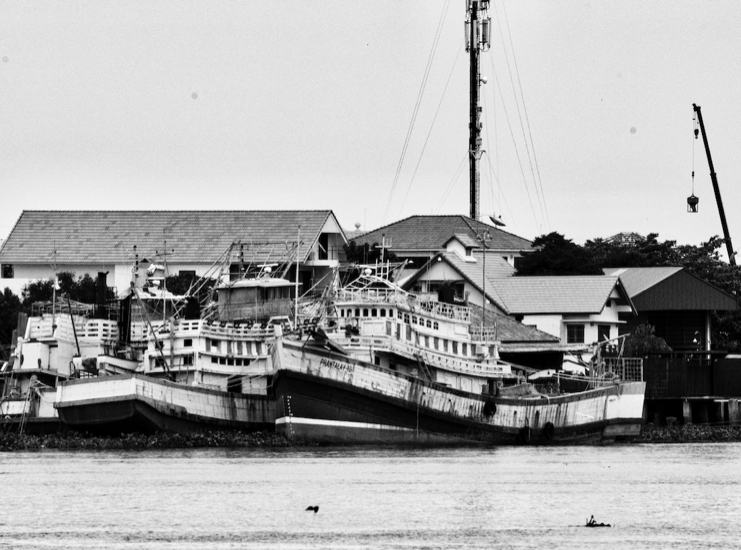 Tha Chin River - Nikon D850, 400mm, ISO 320, 1/400, f/13

One subject I was keen to photograph was the bird life, especially the egrets which gather here much of the year. While I have produced some good images from the Nikkor 85mm lens I have, I wanted to see how effective the telephoto lens was: there were a lot of duds.
Left ISO 320, 400mm, 1/400, f/13; Right ISO 200, 400mm, 1/500, f/13
Tha Chaloem Side
Crossing the river gives a different perspective as the pace in Tha Chaloem is far slower, although there seems to be more concern for sea preparations. On a recent trip I took a number of photographs of net-mending; essential for the fishing industry. The view is also, of course different from the Mahachai side.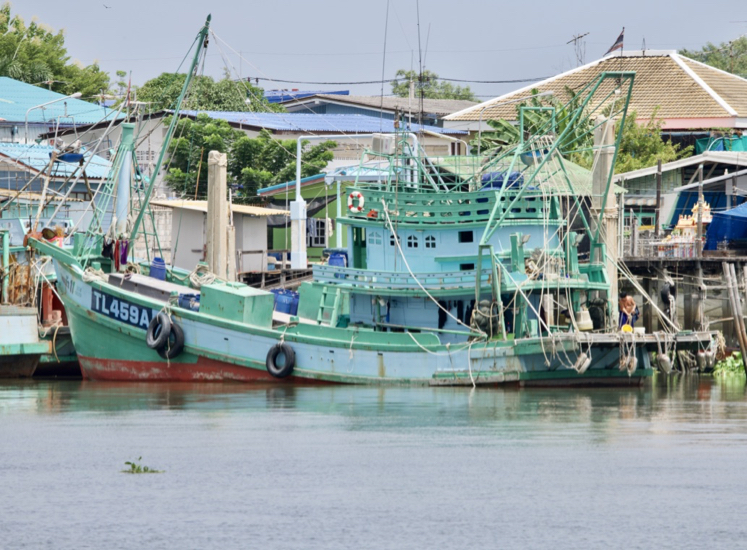 Tha Chaloem Side - 400mm, ISO 360, 1/400, f/13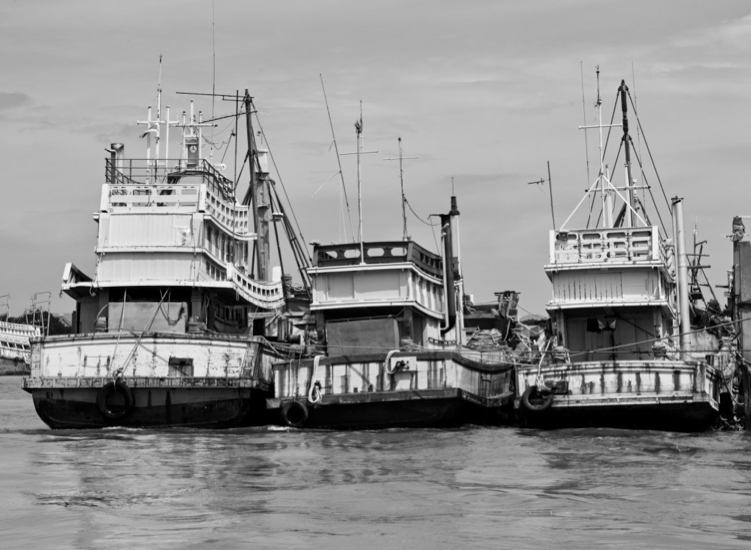 Tha Chaloem Side - 400mm, ISO 200, 1/500, f/13

The environment is under attack all the time but this is nothing new: from the land the insidious water hyacinth clogs the waterways, while from the sea, salt attacks old wooden constructions.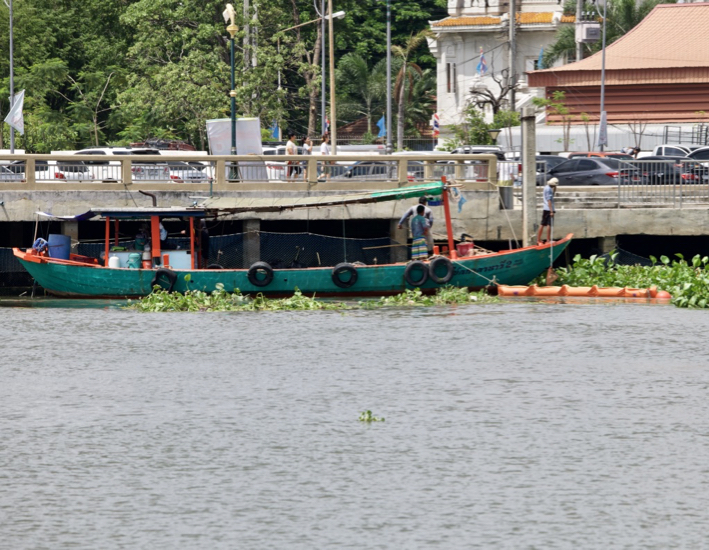 Tha Chaloem Side: Clearing Water Hyacinth - 340mm, ISO 360, 1/400, f/13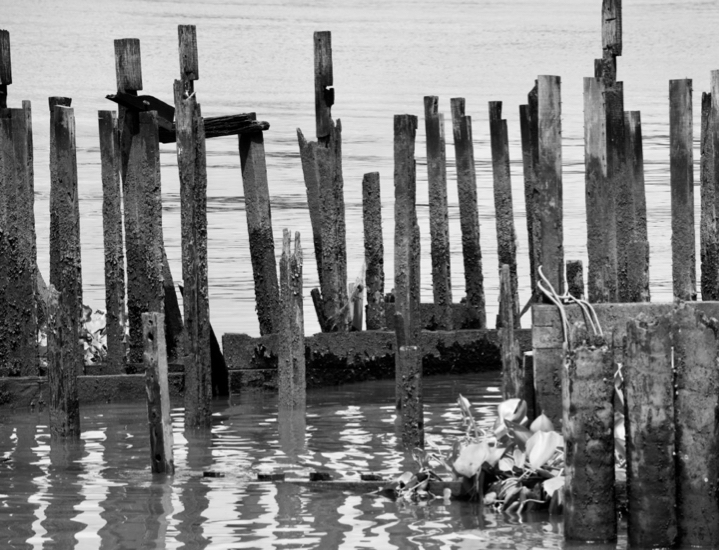 Tha Chaloem Side: Ravaged Pier - 270mm, ISO 280, 1/320, f/13
Comments
I made my way back across the river as the rain was imminent and I was beginning to feel a little unwell: the first signs of my eventual trip to hospital. Because of that unexpected interruption, I have yet to drop off the rolls of film from the Hasselblad, so there may be more surprises - and pleasure - to come.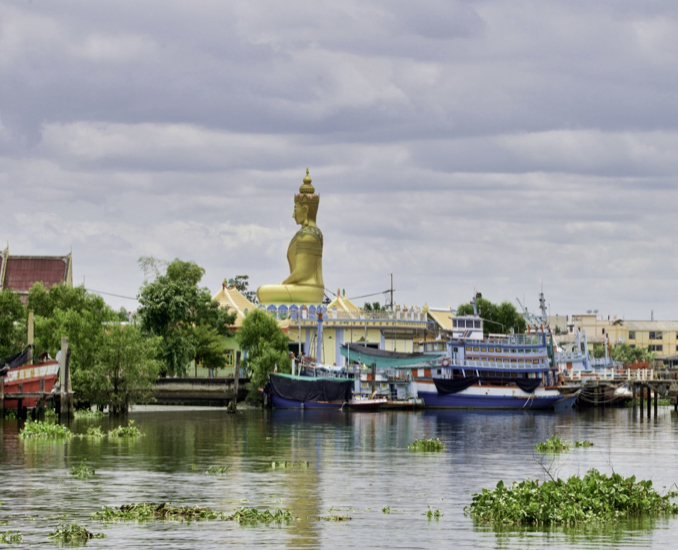 Temple on Tha Chaloem Side - 150mm, ISO 200, 1/400, f/13

From the original 279 images, I have cut down this selection to include 16 of my favourites (with 11 more last week). A number have also been posted to Instagram (@extensions1). I posted a few to Twitter as well.
See also: