eXtensions - The Wednesday File (72): Local Servicing Success; Apple Treatment for Nikon's Z-series Cameras
By Graham K. Rogers
---
As the iPhone release nears so rumors appear. Apple is misunderstood by Wall Street, and Nikon has similarly been on the receiving end of criticism for its seemingly excellent Z-series cameras and lenses. Some local successes; and I have Windows 95 running on my MacBook Pro

Needless to say with the approach of the next iPhone or iPhones some rumours are beginning to seep through with the usual suspects leading the confusion. Both Ming-Chi Kuo (again billed as reliable) and Barclays analyst Blayne Curtis making claims that there will be no 3D touch and no Apple Pencil as had been rumoured (Jacob Kastrenakes, The Verge). Barclays has not been positive on Apple for a long time, so I would tend to look at that carefully. There are so many rumours appearing now that by the time I load this up on Wednesday morning the landscape will have changed anyway, so I will just let them all get on with it.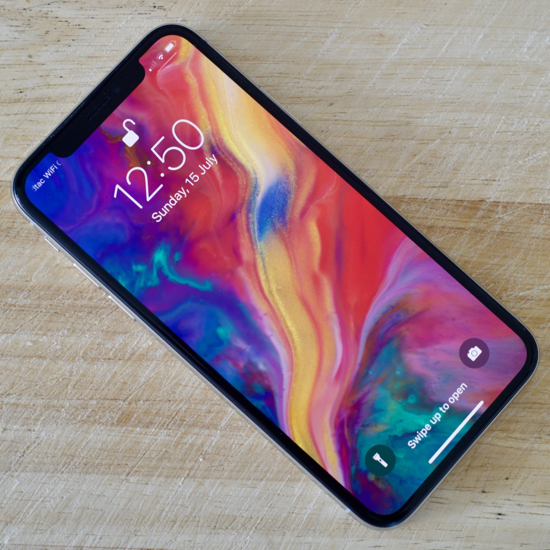 My views on Wall Street have been outlined here on several occasions, yet still people prefer to buy into the rumours rather than wait for solid announcements from Apple. It used to be fun, but now it is cut-throat and spoiled by what is gleaned from the trash cans.
I am not alone in this askance view of analysts, and was pleased to see an item by Philip Elmer-DeWitt on Tuesday in which he discusses the output of Jean-Louis Gassée, who once worked for Apple and was one of those supporting Steve Jobs' ouster. Nonetheless, his insights are often spot on and this week, his opening paragraph (from Philip Elmer-DeWitt's article) makes a good point:
Wall Street still doesn't trust Apple's future. The company is seen as an anomaly, it shuns accepted ways of doing business and defies categorization. Perhaps the categories are wrong. . .
Note that this is a discussion on a company with a market value of $1.06 Trillion (up $0.2T from last week). Gassée then cites another of those on whom I do rely for clear insights, always based on sound analysis and never sensationalist: Horace Dediu. All three of these commentators are worth following and you would understand more about Apple than any rumours put out by the flavours of the month, Gurman, Ming-Chi Kuo, Katy Huberty and others. As a note, the the way Apple has been working in the last year has triggered performance awards for Tim Cook and several online sources report that he has sold $57.8m of AAPL shares; and with my location I cannot even find a away to buy one.
Remember too that we are also waiting for updates to Macs and (perhaps) to iPads; and who knows what else may be round the corner? So this morning's news about new 8th-generation U-series and Y-series processors from Intel is noteworthy. The former was originally code-named Whiskey Lake, while the latter was referred to as Amber Lake (Chance Miller, 9to5 Mac). We are still interested of course in Macs with ARM chips: that would set the cat among the pigeons.

Although he worked for Apple, Brian Brackeen, co-founder of Kairos and its facial recognition software has some ideas about who should use it and what it should be used for, so he "has decided that Kairos facial recognition technology won't be used by any government entities or law enforcement" because of privacy issues. The system does work for banks and other enterprises that have security needs; and there is also the question of interacting with brands and marketeers with the ways people view and interact with their content.
At Disrupt SF, which will take place in San Francisco's Moscone Center West from 5 - 7 September, Brackeen will demo the technology. There will be a chance to ask him about the larger implications of facial recognition and what it means to build a business without wavering on your principles (Jordan Crook, TechCrunch).

In other news (Kara Swisher, Recode), another face is leaving Facebook with Rachel Whetstone heading for Netflix. She is following her boss, Elliot Schrage and business development head Dan Rose. Swisher outlines the fraught apprenticeship Whetstone had at Facebook and many under these sorts of stresses would call it quits.

The MacBook Pro I have had for almost 2 years is generally performing well, although it does stutter a bit with the larger RAW files I am now producing from the Nikon D850 I have; and what a super camera that is. Last week (see below) Nikon announced a new series of mirrorless cameras, the Z6 and Z7 with the latter using the same CMOS as I have in the D850. There may also be a more powerful version for Pro users later according to some reports.
As it is the start of the semester, I am preparing some materials and when it came to presentation skills, I need sound output for my own presentations (to show what not to do) and for videos I show as illustration. There is always a Plan B, so I make sure the media I want to use run on the iPad and the iPhone. I noticed that the 3.5mm jack for speaker output seemed blocked and wondered if there was some rubber or other material inside the port - perhaps intended to make a snug fit - so started to examine some options.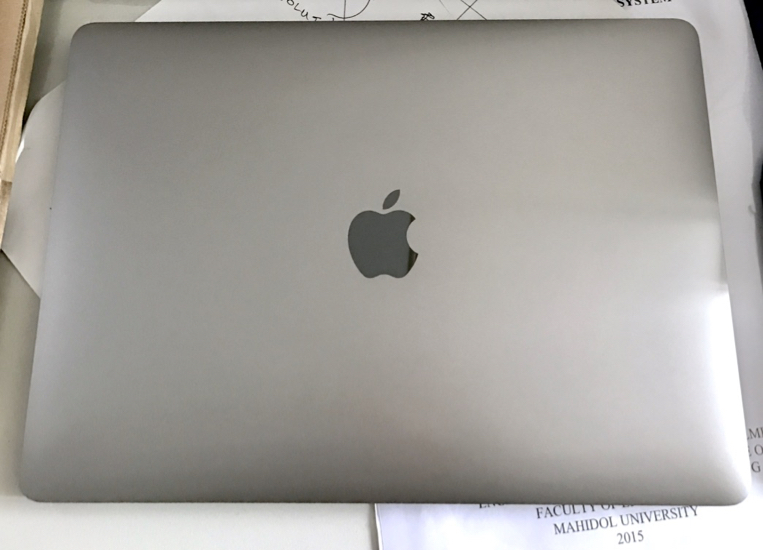 MacBook Pro 13"

The first thing was to have it examined, but that in itself was a worry in case it had to go away for maintenance. I have no spare at the moment apart from the Mac mini and that does not have all the software installed. If it did need some heavier fixing, I wondered what alternatives there might be. Logic told me that if there are Lightning to 3.5mm adapters, then surely there would be a USB-C to 3.5mm adapter too. I was right, but they were all alarmingly cheap, not brands I recognized, and the specifications made no mention of Macs. These were for phones with the USB-C port. I didn't know there were any, so I learned something there too (Moto Z and more). I did find one adapter at $25 (plus shipping) from Moshi, which does have a good reputation, so I bookmarked that.
I also considered the idea of a dock for the USB ports, which would give me other ports. There are plenty of these about and prices range from around $200 to $400, depending on brand name and specifications, such as number and type of ports. Although I have steadfastly resisted the idea of a Dock, and relied on cables or adapters when necessary (such as for VGA projectors), this was a step I was willing take as sound output is a must-have for me.
In the end, it was not necessary, at least for now. I went into the iServe center run by Copperwired in Amarin Plaza in central Bangkok on Tuesday morning. There were 5 people ahead of me and I had to wait for about 40 minutes before it was my turn. I explained the problem and showed the resistance when a jack was inserted, using the Røde SmartLav+ Microphone I bought in April 2017.
He picked up a iPhone and turned on the flashlight to have a look into the hole. When he opened the top, he saw it was in Sleep mode and asked if he could turn it off, then said, "About 5 minutes". When he came back I tried the microphone jack again and it was fine. Yes, he confirmed that there was a small piece of rubber in the port, but when I asked he said this was not from the Mac: it does't use any. He thought that perhaps it was in my backpack and was picked up when carrying it around: makes sense. There was no charge, so I was pleased on two counts. Three actually, as I don't now have to buy an adapter or dock.

When Microsoft bought Skype I was dismayed. As expected, it took only a year or so before a useful app turned into a disappointment on several levels. I used it mainly to phone my family in the UK and one day, after an update nightmare, it just stopped working. Suggestions online pushed me to Viber, which (once set up) has worked quite well.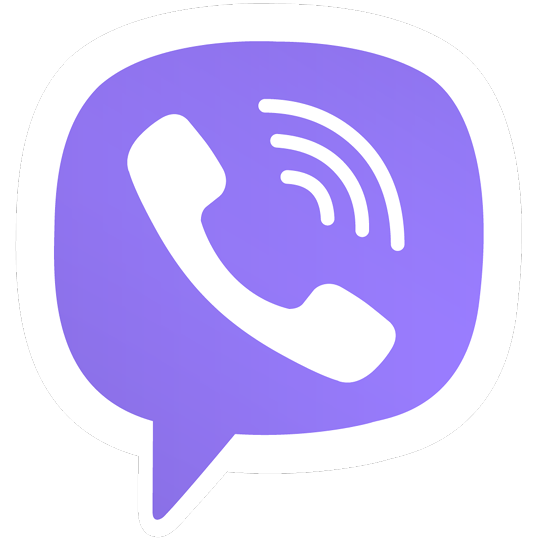 I always phone home at 10pm on a Sunday unless there are cancellations: last week, for example, my family were on vacation. I was chatting to my mother - one-sided as she has the ability to talk non-stop for ages - so take the time when I am listening to look around the room, watch the traffic through the window, and occasionally look at the screen.
I am fairly confident that the computer clock is accurate (and I double-checked with the Apple Watch), but I noticed that the time passing shown in Viber did not match. Indeed, by the time the call ended, after 22 minutes according to Apple, Viber had recorded just over 33 minutes. I wrote email to the developers, sending a screenshot, but I have yet to hear back, although I did have a message on Tuesday asking if they had met my expectations. With nothing in junk mail and no other message received, Not really, no.

For a long time I criticised many of my students (and others) for the way they made use of Microsoft products. I am not a fan of Microsoft, although Satya Nadella seems now to be doing a good job, and think there are many alternatives. I am particularly concerned with the way my students begin writing with Word, when I believe that they should be starting on paper and developing the ideas, eventually moving to formatting for final output. It is not right to start with the finished product.
Another reason for my worries about students concerned the ethics and software piracy. As many of them will earn their living from technology, especially writing software, there is a certain hypocrisy there. However, that aspect was dealt with a few years ago when the university signed an agreement with Microsoft and anyone associated with the university (students, staff, lecturers) is allowed to use Office (there may be more applications bundled with the agreement).
I also had similar concerns about student use of Adobe products: again, there are alternatives (unless you really need such software); and I do not like my students or colleagues using pirated software. Both Microsoft and Adobe circumvented that in part with subscriptions, but now the university has also signed an agreement with Adobe and I know that some of my colleagues downloaded Lightroom at the weekend.
I am pleased that while they are at the university students, teachers and all have legal access to such suites, but it will make no difference to me for the foreseeable future (never say never, eh?)

As an aside, for the sadists among you, it is possible to run Windows 95 on an app on Mac, Windows and Linux. I guess this could also have some historical interest too. Tom Warren (The Verge), who is far less cynical than me, outlines the app and provides a link of the 129MB app which includes Wordpad, phone dialer, MS Paint, and Minesweeper which all run as expected. He notes, that "Sadly, Internet Explorer isn't fully functional as it simply refuses to load pages." Thank heaven for small mercies.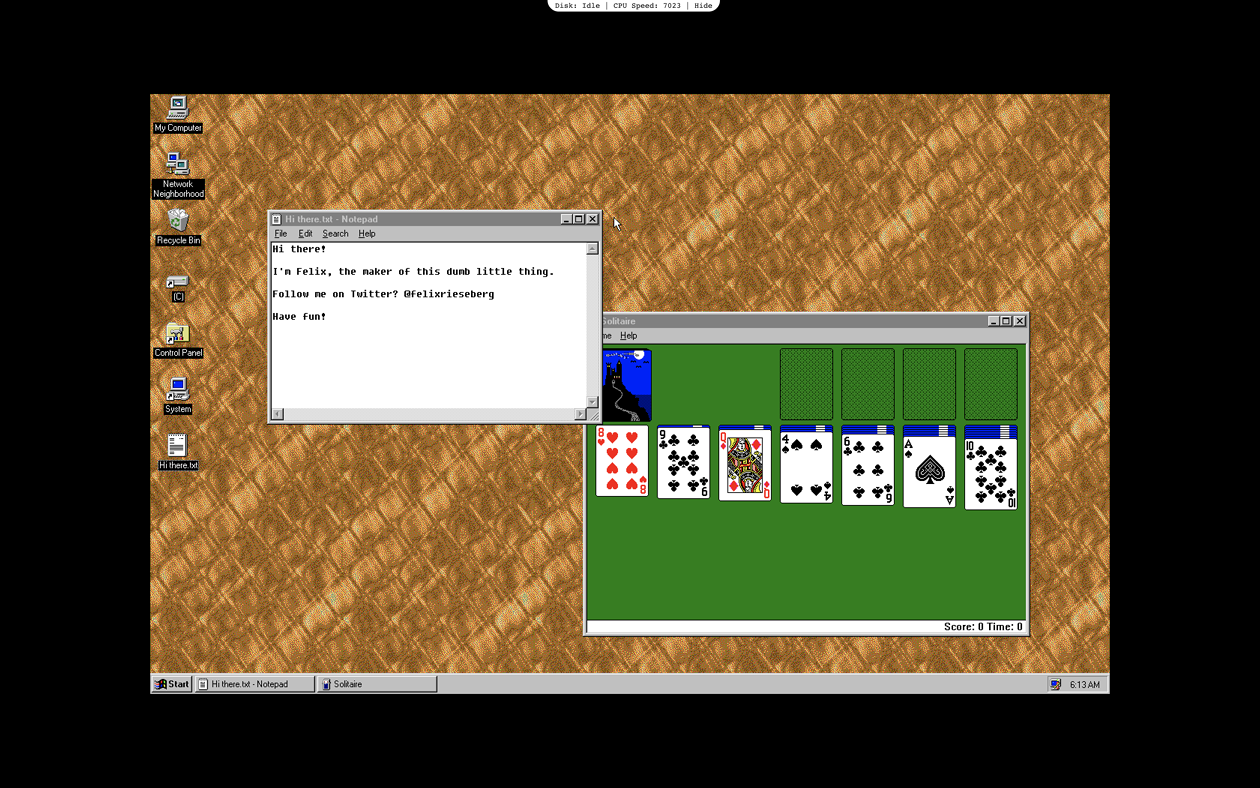 Yup, that is really Win95 on my Mac

I wrote comments over the weekend about Nikon's new mirrorless cameras. These were announced last week at an event in New York and there are other events in cities round the world. I have no idea if there will be one here. Several reports from the New York event appeared online, some with good outlines of the devices and the specifications. Even as I am writing the final parts of this late on Tuesday, more news is arriving, so Nikon have really embraced news media and photographers.
Most notable about this camera for me was the use of the 45.7MP CMOS that I have in my D850 so I am able to gauge reasonably well the sort of image quality that can be expected. The Z6 has a smaller CMOS but has its own special qualities, particularly with regard to lenses. Nikon have designed a new mount specifically for these cameras and there are already new lenses for this Z-mount available, with a number planned over the next couple of years. I particularly liked the news that, with the release, a Z-mount to F-mount converter will be available, so us old folks with DSLR cameras can use our lenses and not have to buy all new: at least, not yet.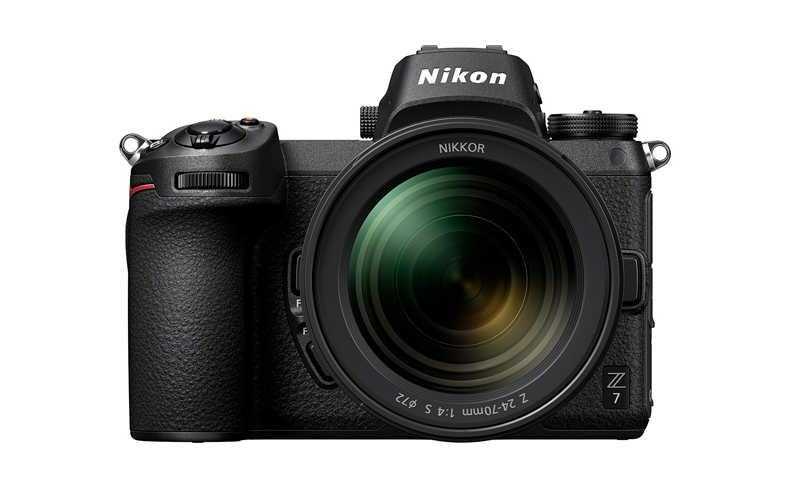 Nikon Z7 Full-frame Mirrorless Camera - Image courtesy of Nikon

My instincts were right about this as one of the comments from Nikon personnel made the point that, this is "a soft switch. So you could buy into the system, you could buy a body, you can use all of your old lenses." That was one of the points that had always kept me away from the newer cameras, although I was happy to recommend mirrorless to students who asked me what they should buy. The first examples of shooting with the Z7 make it look very good indeed.
Most criticism was reserved for the choice of a single XQD card, itself a design restriction and one that was debated internally, with consideration being given to SD cards as well. This was also covered in that interview: it is abbout speed and space as I speculated at the weekend. The newer technology won over, but the single card has some worried. What Nikon must address with these cameras is the question of availability. When I bought the D850, it was hard to find the cards (those selling the camera did not have them), but even harder to find a card reader.
I eventually bought mine online. In the meantime I had learned how to import images directly from the camera, using a cable, which is more efficient than removing a card from the camera in many ways. That point about card availability is also coveerd and Nikon will "bundle an XQD card in the camera for the first few months of sales as well. Just to help people switch." Card reader availability is also a must.
I was not happy with the use of a microB port in the D850, although it was a step up from the microUSB that was in the D7000. As the D850 appeared a couple of years after the Hasselblad H6D-50 which uses USB-C, that should have been Nikon's move too. They have addressed this with the new Z-series and these do have USB-C ports, so I wonder if the decision about the microB port in the D850 was for legacy users.
As Apple has found with the Touch Bar, the USB-C ports on MacBook and MacBook Pro, and the removal of the 3.5mm jack on the iPhone in favour of the Lightning port, although there may be much noise from the technical press, often before the release, many users tend to get on with using the device. And so it will be with the Z-series Nikon cameras which would certainly be on my list, if I had not just bought the D850 a few months ago. Nikon Rumors has a collection of some "conspiracy theories" related to the Z-series. You see what I mean about Apple?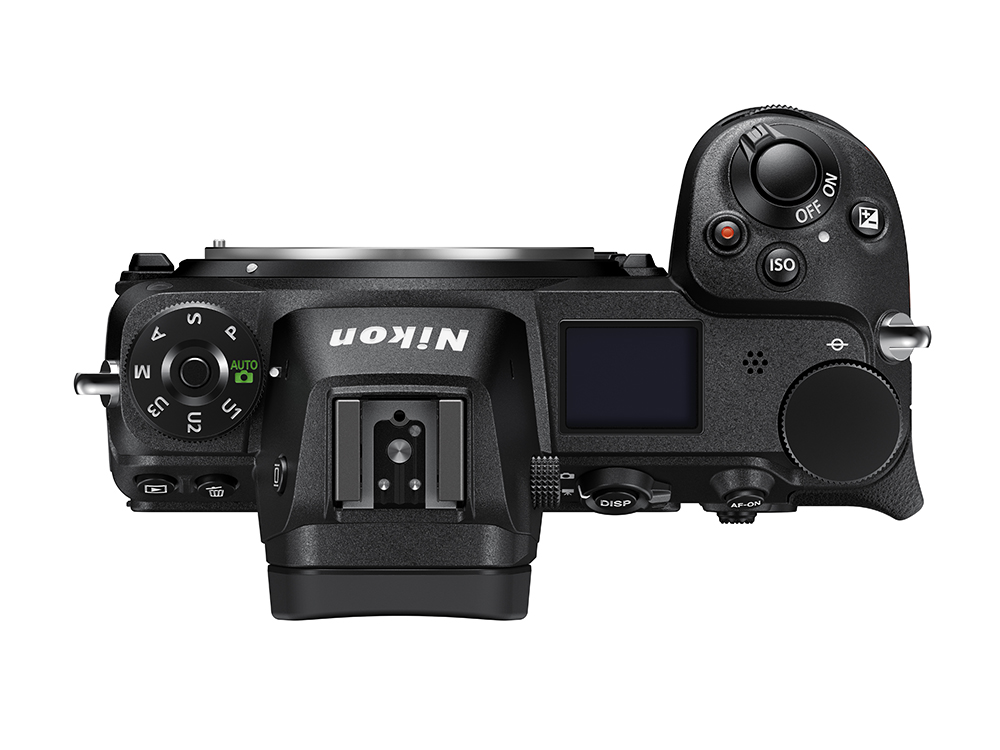 Nikon Z7 Full-frame Mirrorless Camera - Image courtesy of Nikon

Nikon is a changed company these days. With the earlier compact mirrorless cameras now out of production, the factory producing them in China has been closed, with the Z-series being made at the Japanese Sendai factory. As part of its new engagement, Dan Havlik (Shutterbug) went to the factory and has a collection of some 50 images taken there of the Z7 processes, but not the robotics being used. While the D850 is made in Thailand, taking into account some of the comments made by Nikon management, it is not beyond the bounds of possibility that this (or perhaps the planned Pro model) could eventually be made in Thailand. As a note, orders are open on some sites for these new models: Amazon does not ship to Thailand, while B&H doesn't say. I expect that there will be some limits while local dealers have their go first. The Z7 (body only) is shown as $3396.95 by B&H and Amazon.

Having been surprised by the success I had with Ilford ISO 50 film in my Hasselblad camera, I decided to order some more. I placed the request with Camera Film Photo in Hong Kong at the weekend and FedEx delivered the 10 reels to me just after lunchtime on Tuesday. I sent email asking about Bergger film that has been out of stock for several months and had a reply within 10 minutes. The Bergger should be back next month; and it was suggested I follow them on Instagram: duly done. Why can't all companies work this way?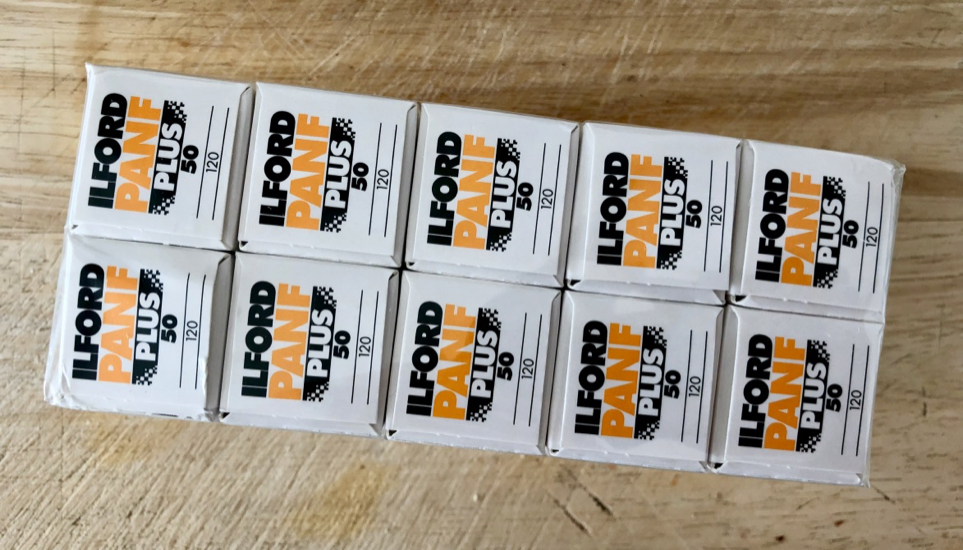 Ilford Pan F Plus - ISO 50
Graham K. Rogers teaches at the Faculty of Engineering, Mahidol University in Thailand. He wrote in the Bangkok Post, Database supplement on IT subjects. For the last seven years of Database he wrote a column on Apple and Macs. After 3 years writing a column in the Life supplement, he is now no longer associated with the Bangkok Post. He can be followed on Twitter (@extensions_th)