eXtensions - The Wednesday File (60): A look at WWDC and Beyond
By Graham K. Rogers
---
On Monday, Apple began its WWDC 2018 with the keynote speech from Tim Cook, followed by outlines of features we can expect in the next few months. Beta versions of the various operating systems were made available: developers and others are starting to look at these now. The main excitement came from. . .

In the last days before WWDC a number of rumours and sure bets began to appear online and I rolled my eyes with most, particularly one from Digitimes that rumoured poor yield levels for the screens of the next iPhones. These of course are expected later in the year and the idea behind the rumour was that if there are problems now, Apple would have to put back the release dates. Yada yada yada. Just before the event began, I saw that Ming-Chi Kuo has returned to Apple predictions (Jim Tanous, The MacObserver), so there will be more information appearing that in my opinion is unreliable and is more designed to affect the share price.
On the other hand a useful hint came from Roger Fingas (AppleInsider) who reported on Geekbench suggesting 6-core notebook Macs. This at least has some facts behind it. I was in two minds if Apple would announce new Macbook Pro computers with the heavy schedule of software updates expected: iOS 12, macOS 10.14, WatchOS and (perhaps) tvOS. There were expected improvements to AI, HomeKit and Health-related functions. There were also rumours about a hybrid iOS/Mac device. None of these made WWDC.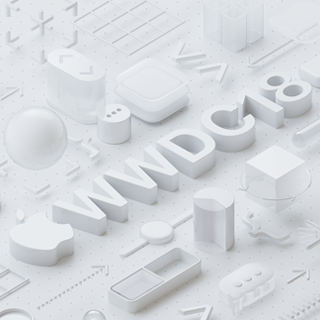 Many were hinting at consolidation within iOS after a few problems that appeared in the last major update. I wondered also, if Apple would address problems with MacBook Pro keyboards. A third class action suit has been filed now (Patently Apple). I have had none, but I am a hopeless typist anyway; and the tropical climate has not taken its usual toll (although the 3.5mm headphone jack is broken - lightning might be preferable).
Improvements to Siri were part of a wider set of enhancements to iOS 12, but Apple must not go down the road of other AI voice systems with the devices always listening. I outlined (Wednesday File 59) some really creepy situations in which users have been unaware that their conversations were being monitored (for the sake of efficiency, tra-la) and even worse that these conversations are being stored on remote servers, with one (admittedly following a unique set of circumstances) being sent to someone on the user's contact list. Apple needs to walk away from anything like that.
I am aware that many teams were making live updates, so there was little point me doing the same. Instead, I made notes and took 24 hours to think about implications, helped by online comments and I am not hampered by a timeline. Instead, I experienced an odd installation problem on the Mac. Late on Tuesday I had to reinstall from a Time Machine backup. Almost all of this was written on an iPad and synced via iCloud to the Mac. Then I had to edit and markup the content.
So, what was announced? I followed the event live on the WWDC app on Apple TV.

Tim Cook has improved his presentation skills since becoming CEO and the applause as he walks on stage certainly helps. While he does manage the show, it is as ringmaster, delegating much of the technical information to those better equipped to manage it: Craig Federighi, Kevin Lynch, and others, including presentations from 3rd party developers. The event began at 12 midnight here which is way past my bedtime and went on until about 2:15 am. There was a lot packed into the event.
Following the Event, there were lots of positive comments on individual parts of the updates, with some also commenting "About time too". Most comments were about iOS although it looks to me as if macOS had some of the best changes.
The order that the updates were introduced in was slightly different compared to before: iOS first, then WatchOS, TVOS and macOS, Mojave near the end. That may have had some significance with the number of visible changes to the new version of macOS and it may have been a statement from Apple. There have been so many suggestions of a hybrid OS (there is some sense to this) and there appears to be much support too.
Tim Cook made the audience slightly excited when he mentioned THE MAC, but although many thought this heralded a hardware announcement, it was to show the importance of the Mac and macOS. Craig Federighi also increased tension when he spoke of the idea of merging the two operating systems. He posed a theoretical question and on the slide was the rather emphatic, No. For now the two systems are not to be merged but some crossover is coming.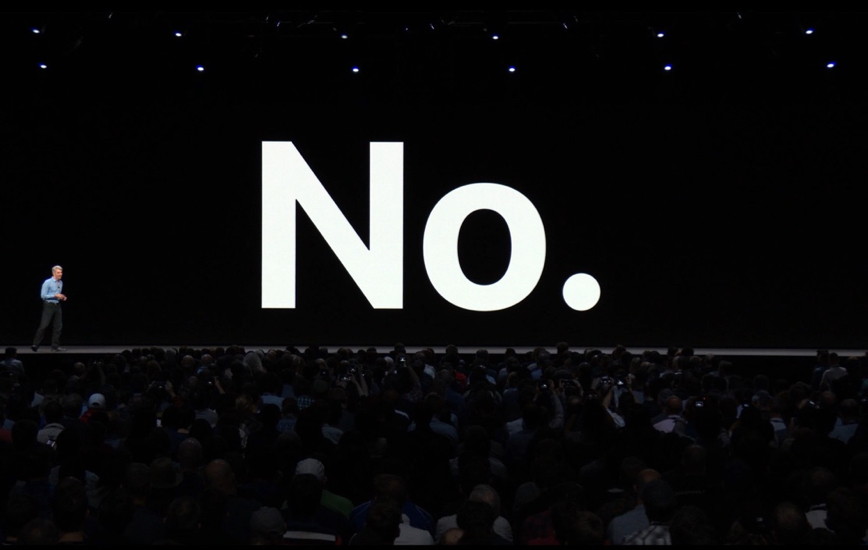 The video of the event that I watched through Apple TV had subtitles which helped me with some of the names. I made a note that the text appearing quite fast after the words were spoken, so it was easy to keep up. That was a nice touch.
Time cook made several comments regarding progress. For example the App Store is 10 next month. He also made it clearer that this was the Developers conference, referring to them several times: attendees from 77 countries; 20 million Apple developers worldwide; and this week, money paid out to developers passes $100 billion. He also made several comments regarding the importance of coding in schools, noting the number of young developers attending the conference.
iOS 12
Craig Federighi was on stage to outline iOS 12, focusing initially on the App Store, folders, Find my iPhone and iMessage by way of introduction. Others have produced many articles since the event so I will look at what interested me. Messaging took a lot of time especially the new personal Animojis which allow the use of the tongue. As much as I (or more particularly some of my friends) like Animojis, the tongue feature is not earth-shattering. What was impressive was the ability to have a FaceTime conference with up to 32 participants.

There was much on augmented reality and clearly more to come. Apple and the developers are playing with AR currently so when some serious apps appear, this is going to be of great value. We have already seen the AR frog to enable virtual dissections and this is a step in theirs direction. It is the work of the developers in the next days to take up the new tools, such as ARKit2 and learn to run with this.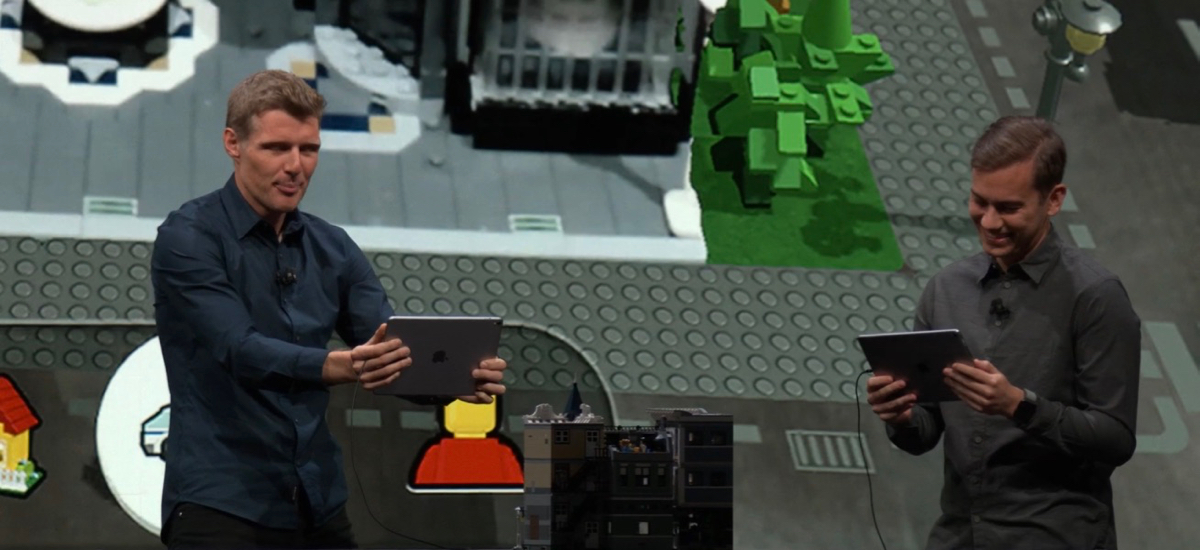 As in previous years, some of the valuable results will not begin to appear for 6 months or so. Like the introductory spoof video that looked at the annual migration of the developer, Attenborough style, a demo by Lego was a touch long. These 3rd party presentations are usually 1-2 minutes but this went on longer: some good stuff, but it began to drag.
Improvements to photos always interest me and there have been several by way of search, indexing and sharing. This was all the more obvious by the lack of anything on photos in the macOS introduction apart from a screen shot when Dark Mode was outlined.
As expected a lot of work has been done on Siri and it was one of those occasions - there were a couple - when Apple was able to make comments about the Facebook and the way it uses user data. There were also controls increased for the ways people use devices to excess. It quite what I was Ted in the way the zombie phone users cause problems for themselves and others, but restrictions on hours used and ways to monitor the time.
WatchOS and tvOS
Kevin Lynch as usual appeared to outline the WatchOS 5 updates and this seemed to be more in the line of consolidation with some additional features as the base increases and the watch itself is made better. Apple has collected a lot of user data to help make the devices more accurate and it appears that its value as a health device is beyond question. I do not see the value, however, of all these badges and awards. I try and close the rings to keep up with exercise, but I think the pretty icons are just so juvenile.

Two good additions concern Siri as the wrist raise movement is good enough to alert the device, so Hey Siri is not needed now. There was also a valuable one on one messaging feature called Walkie-Talkie.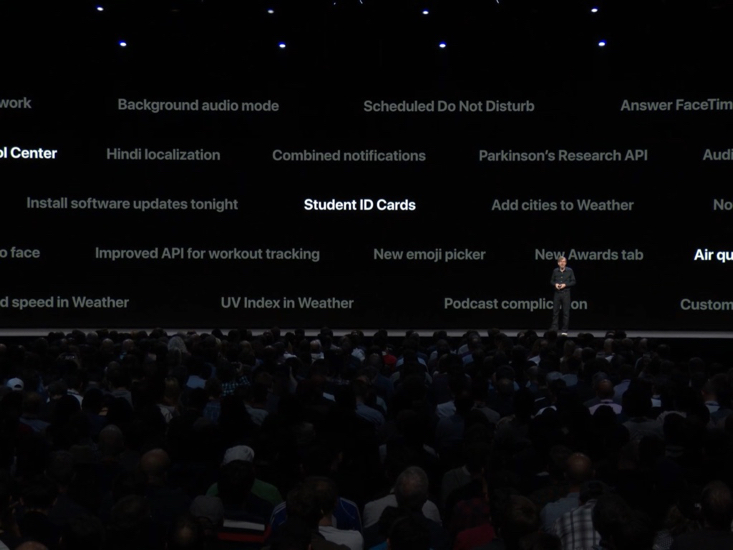 There were a few good updates to TVOS but they will be lost here as there are so few apps or stations available that it is an expensive toy in this area. Even in its limited form with Netflix and the ability to stream content from iOS devices it has changed my viewing, but it is a sad shadow of what users experience in the USA. The tv4K will have Dolby Atmos sound, which makes the differences even more pronounced.
I looked at the new features along with all the channels available and wanted to weep. Users in Thailand are often weeks or months behind the rest of the world when it comes to new releases and the features (such as Siri search). The Apple TV is not months but years behind.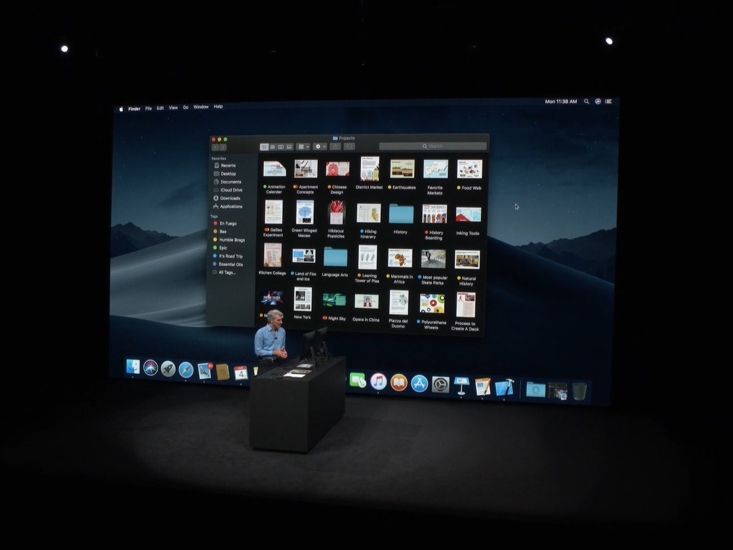 macOS 10.14, Mojave
Tim Cook came on and said the Mac word, but it was just to put the attendees in the mood for another federighi introduction of macOS. There has clearly been much work done behind the scenes to 10.14, Mojave and there was considerable approval for the dark mode announcement and even more when he said that Xcode also has dark mode. I agree. Nice but overdue.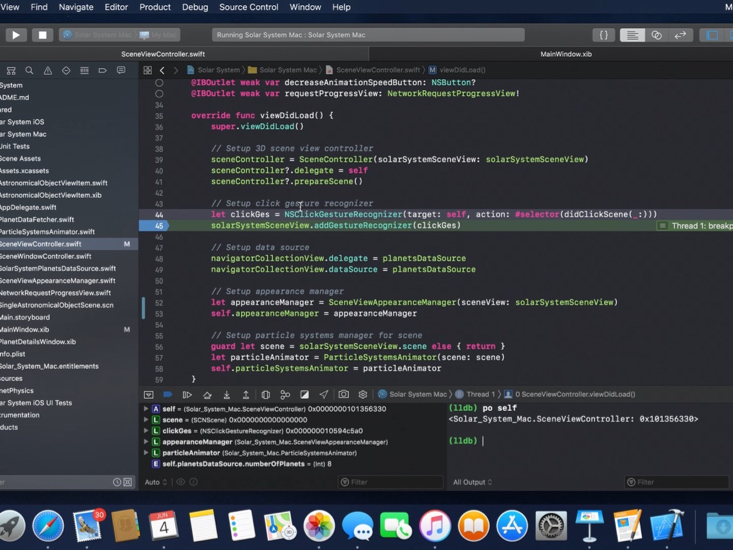 There are some nice tricks for the updated Finder with new views and. Better use of QuickLook, which also. Shows metadata for photographs. Screenshots are improved and there are also now video screenshots. Federighi demonstrated all of these and was in full control.
While we have been using Continuity for a while, there is now an additional feature involving the camera so shots taken on the iPhone can be used immediately on a Mac. This works with scanned documents too.
There will be some useful updates to apps with several apps we use in iOS being ported for use on macOS, including News where available and Stocks, voice Memos and the Home app. This will be Apple first then the developers will be able to port their apps from 2019. As with iOS there was considerable effort made about security concerns and again Facebook were the bad guys. Fingerprinting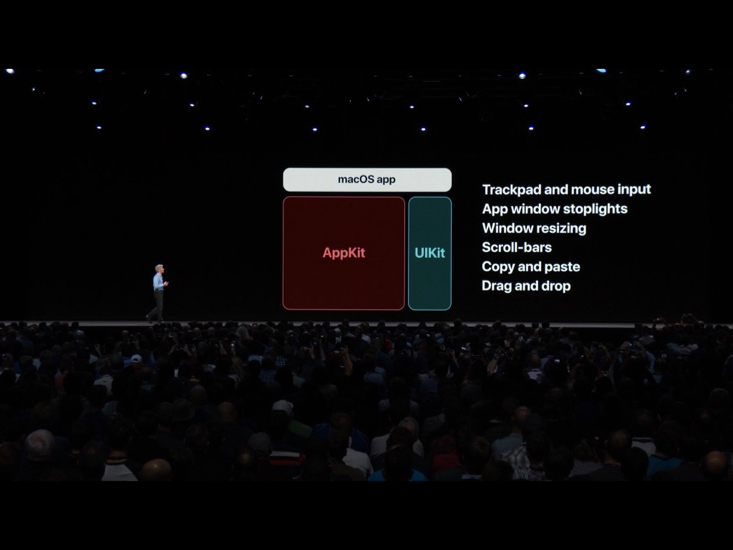 All in all there was a lot in the announcements but much more to come. Mojave and iOS betas were made available and users are remind3 that the point bout beta software is that it does have faults.. it is not something to show off to your friends. Early reports showed some problems with certain installations, although many developers began to start testing ok. I heard nothing about the iOS betas that suggest problems are widespread.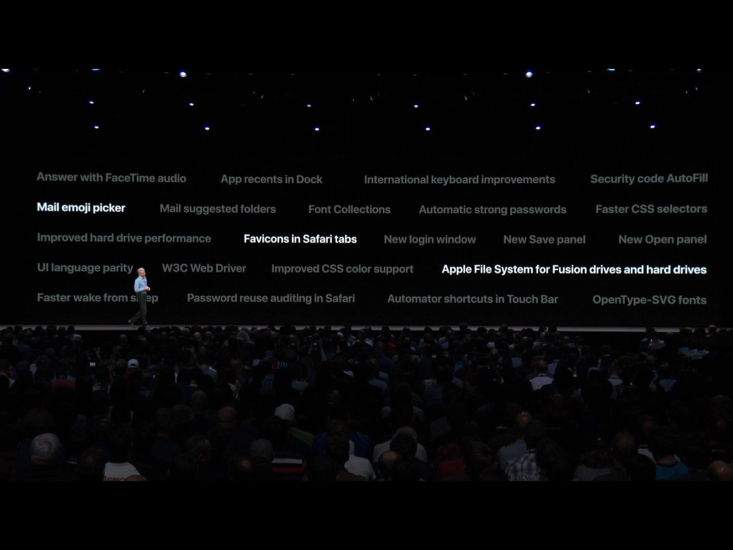 Additional notes
Lots of negative Facebook comments especially with regard to user-tracking with an interesting explanation of fingerprinting from Federighi: hiding the unique identifiers (setup. Memory, fonts) that gave allowed trackinpg

Note also that with Mohave some of our old, favorite 32-bit apps won't work, so I will be looking around for replacements. I already switched to BBEdit some months ago, but will need replacements for FTP and RSS applications I use currently.

A nice announcement appeared on my Twitter feed overnight, when Halide mentioned their Mac version of the app would be coming soon, but I was intrigued that, apart from the access to metadata in the Finder (QuickLook) there was nothing on Photos in the presentations. I can't wait for a look at that.

Now that the software is done, and the beta versions are on their way to those who sign up, we might expect a couple of hardware announcements in the next few weeks.

One of the discoveries after the event was that there is a feature in iOS 12 that will give the AirPods features to be used by those with hearing problems: Live Listen (Steven Aquino, TechCrunch).

For a rundown of the Apple Design Award winners, have a look at the AppleInsider article (Andrew O'Hara)

There are some other useful links:
iOS 12 makes iPhones immune to 'brute force' unlocking (Ed Hardy, Cult of Mac)

What's new for Siri in watchOS 5 (Mick Symons, iMore)

iOS 12 adds multi-user Face ID with support for up to two faces (Peter Cao, 9to5 Mac)
Graham K. Rogers teaches at the Faculty of Engineering, Mahidol University in Thailand. He wrote in the Bangkok Post, Database supplement on IT subjects. For the last seven years of Database he wrote a column on Apple and Macs. After 3 years writing a column in the Life supplement, he is now no longer associated with the Bangkok Post. He can be followed on Twitter (@extensions_th)