eXtensions - The Wednesday File (59): Throwing Dust into the Air (Amended)
By Graham K. Rogers
---
With the run-down to WWDC in early June, the rumours and wish lists have begun tio appear and in some cases become more unlikely. Some of the suggestions seem to be just throwing ideas into the air, like dust, in the hopes that some might stick. Apple too is preparing with updates, new releases and an activity ring challenge.

It was announced by Apple yesterday that the HomePod will be made available in Canada, France and Germany Starting June 18 along with related information that iOS 11.4 brings stereo pairs and multi-room audio with AirPlay 2. Not that the speaker sophistication is going to affect us here right now as who knows when (or if) HomePod will ever come here. I checked the iPhone last night and 11.3.1 was shown as current, but 11.4 was available Wednesday morning.

With all the revelations about Cambridge Analytica and Facebook, headed still by a fairly tone-deaf Mark Zuckerberg, I downloaded the data that Facebook has on me, using the facility they have. It was a bit disappointing, although did remind me of one or two message threads from long ago.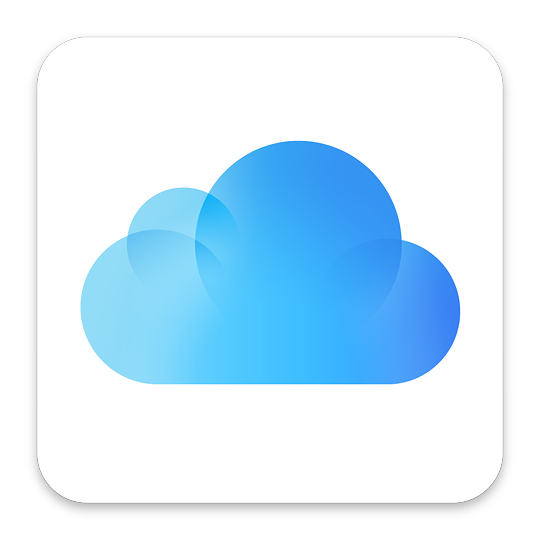 Unlike some users, there was no phone data as Apple has had that locked up for quite a while (remember those screams about the Walled Garden? Well that's why).
Following the wishes of many users, and the new European rules about data and privacy, Apple is also allowing users to access the data it stores. This was reported fairly widely and Malcolm Owen (Apple Insider) is one of the writers explaining how users may effect this, although the process may take several days.
I had a look but it all needed too many checks and double-checks for me to bother. I am reasonably happy for now with what Apple knows about me,

Apple and Samsung were in court again recently as Samsung just does not accept decisions, taking the original case up to the Supreme Court. I see this fairly often in this part of the world: despite evidence and a fair trial, some never accept decisions of the courts and then go shouting on TV stations (or whoever else will listen) about Justice. Some of course never make it to court here, like the Red Bull heir who hides away (fairly openly apparently), or politicians who escape the country. The case between Apple and Samsung that just ran - again in front of Judge Koh - was as a result of that Supreme Court case and came down to how the award was made.
Proving that it is rarely wise to make predictions (either about court cases or Apple) Ben Lovejoy was called out by Philip Elmer-DeWitt for writing that Apple would lose the patent case. Instead the jury "ordered Samsung to pay Apple $533 million" which was more than before. One can already hear the Samsung lawyers making preparations for an appeal.

With WWDC just a couple of weeks away, rumours and want lists have begun to appear in earnest, including one for coloured iPhones. I try not to make predictions as (see above and below) with Apple this could as well be 100% wrong as right, so why take the risk? Wants are a bit different and there are several hardware devices on many lists, like new iMacs, new notebook computers and - not updated at all for far too long - the Mac mini. We have a lab full of these at work for courses on computer forensics and they run macOS, Windows and Linux I believe: three for the price of one. The Mac mini in my office plods on.
It is actually quite fast with 16GB RAM and a couple of external hard disks permanently attached (data and backups); but I do recognise that faster processors and SSD among other improvements would make this workhorse more useful for home and office use. Remember also that these make quite good servers and the small space is another benefit.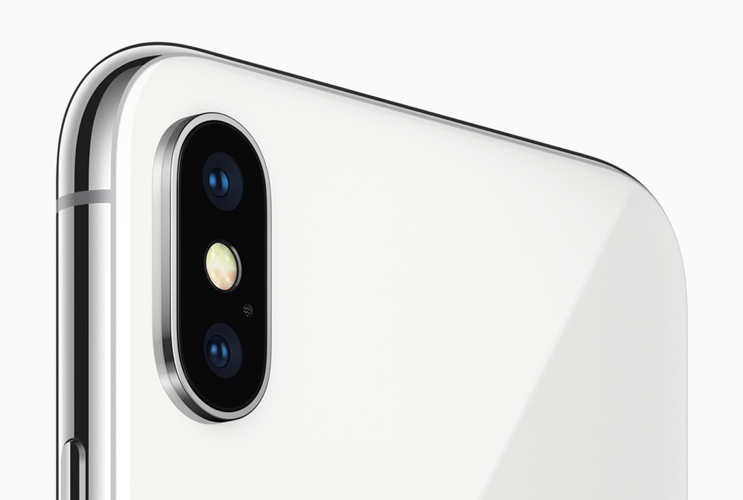 We now have reports of a stereoscopic camera for the next iPhone (Christian Zibreg, iDownloadBlog) and (separately) Huawei are allegedly preparing a foldable phone. If it does appear, this may just be to say they were first if Apple also produces such a device as has been rumoured for a while. I am reminded of Samsung's face-recognition, for example, compared to the iPhone and other examples of slavish copying of the externals (Animoji) without really making the feature work properly. Not much point claiming a first if it doesn't work.
I don't see this folding phone, especially in terms of convenience. Of course Apple has been known to reverse direction, but main drivers are user convenience, ease of use and avoidance of over-complexity. One of the main selling points of iPhones is the camera: a foldable iPhone would need at least 2 actions before a photograph could be taken, unless Apple were to come up with a novel solution, of course.
As for the stereoscopic camera, this sounds like another un-Apple like gimmick, although the X3 zoom in the same report does make sense, although 3 lenses would make the iPhone look like a spider. I noted when reading this that the original idea came from Bloomberg, so have even more doubts: they are just throwing dust into the air and maybe some will stick.
But WWDC is about software, not hardware although Apple does sometimes hint at features to come particularly when new tricks are shown for the new versions of its operating systems. Presentations on iOS for example may highlight about 5 or 6 new features, but there is usually a slide that shows the APIs that are being released (I noticed RAW a couple of years back for example). MacRumors (Eric Slivka) expects that NFC capabilities will be enhanced in iOS 12 and allow the iPhone to unlock suitably-equipped doors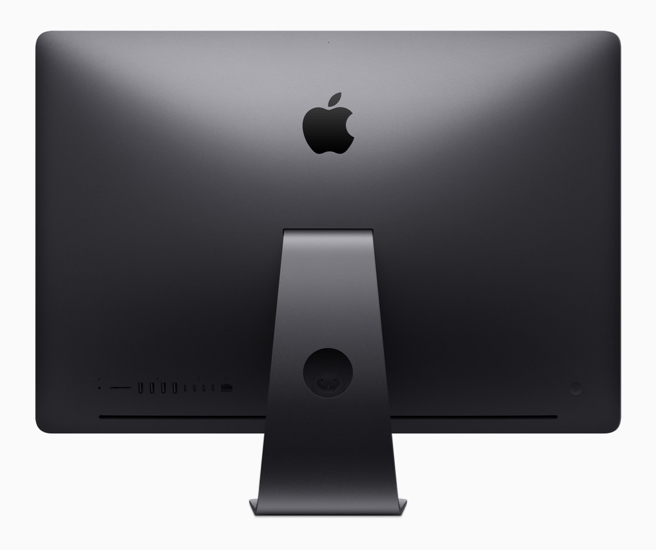 iMac Pro - Image courtesy of Apple

Last week there was some excitement when a report surfaced suggesting that Apple was working on a hybrid iOS/macOS device: perhaps a Mac that ran both operating systems. A closer look at the idea showed that this was little more than the same rumour that Bloomberg's Mark Gurman floated a while back. Patently Apple refers to this as a "Nothing Burger" and it does fit a pattern from Gurman - particularly since he moved to Bloomberg - of adding a lot of meat to some rather unsubstantial bones.
He is one of a newer group of Apple commentators who have appeared since 2007 when the iPhone was announced and it was a winner. Everyone now is an expert, while some of the more long-term reporters tend to take a more measured approach to what Apple does. Rumours are fun, but some of the negative ones can be downright destructive. Reporting in recent years has tended to highlight even the slightest hint that there may be a problem for Cupertino, often sending the share price tumbling. The disgraceful reports just before Apple's last (record) quarter are an example: for many, even with a predicted $50 billion revenue, Apple was again at death's door. Except it wasn't. It isn't.
On Tuesday evening another report on the ARM-Mac hybrid appeared with the source being Digitimes (Mike Wuerthele, AppleInsider). Ah. . . pause. This has been the source of so many rumours (wrong and some right), coming from supply chain sources and this does not give a complete picture of what Apple is up to.
The latest rumors claim that the utilize a touchscreen, SIM card slot, GPS, compass, and a water resistant housing - suggesting a different form-factor entirely than the MacBook Air or MacBook. Reportedly, a small batch of these devices have been manufactured by Apple supplier Pegatron and shipped to the company's headquarters in Cupertino.
Some doubt is expressed in the article and although there is much support for such a hybrid device, I will believe it when I see it; or when Apple makes the announcement. As Wuerthele mentions, this is a long time coming and when Apple used the PowerPC chips, they had OS X running on Intel processors years before the switch to that manufacturer. Intel is struggling to innovate and the A-series chips (and other letters) have brought unique features to Apple's devices. It does appear logical that some derivative of the A-Series could be used for a Mac/iOS device, but don't hold your breath.

Although Siri has had much criticism, the alternatives may be less attractive. I wrote last year about a teacher whom I know who was working in his new England cabin on water pipes to the wood-burning furnace. In the cabin, was an Alexa-capable device. Although it was plugged in, it was not switched on. He called out to his wife, "I could do with a lamp behind here. . ." Alexa commented, "Have you considered the Black & Decker three and a half inch clamp. We have one in stock and can deliver. . . "
Amusing as the anecdote is, Alexa is apparently listening and Rachel Metz (Wired) reports on an even more sinister situation. After reading about a family in Oregon whose conversations were recorded and sent to someone on their contacts list, Metz checked her own Alexa history and was deeply disturbed. Basic family chit-chat had been recorded and this is being sent to Amazon's servers, all in the interests of making the device work better.
She has not yet decided if the Echo Dot will be removed, but the implications here are far wider than just sharing with Amazon, because if Amazon has these, in theory law enforcement agencies could access the data with a warrant. Jeff Kagan (RCR Wireless News) has several comments about privacy in relation to Google Home and Amazon Alexa, asking "As a technological innovation increases, how to we protect our personal information and privacy?"
With a look to how Apple's devices work in comparison with others on the market that includes mention of the family in Oregon, Daniel Eran Dilger (Apple Insider) wrote recently about the need for companies to "temper their Artificial Intelligence with authentic ethics".
A note on Siri. This needs much work still, although there may be much to be said for the lack of listening abilities currently in the light of the above tales. Apple are rumoured to be working on this, but right now, if I ask for the lights to be turned on, there is a 75% chance it will work: sometimes I am told that Siri cannot find that tune or the movie I requested. However, it was Siri to the rescue this week in Australia as the feature was used by a teenager who had a serious accident on his motorcycle and could not reach the phone with his hands. He asked Siri to phone the emergency services and was soon on his way to hospital (Stephen Silver, AppleInsider).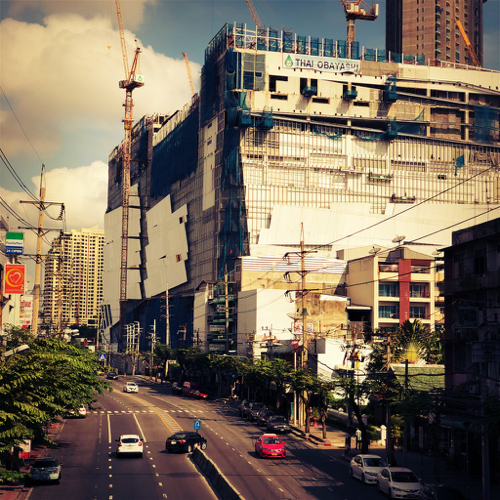 I had email over the weekend from a reader in the USA who intends to retire here this year concerning the new Apple Store in Thailand. I explained that as far as I know this is rumoured to be at the under-construction Icon Siam and is expected to open later this year. Several jobs have advertised for staff on Apple's own site.
I took a couple of photos earlier this year, using it as a starting point for tracing the old Mahachai line. It is easy to spot the site (and progression) from the BTS Skytrain.
He added later that he wanted a new Mac when he arrived and was keen to buy from an Apple store, so I pointed out that we are fairly well served (at least as far as the products themselves are concerned) by the iStudio franchise.

While I was looking through Twitter, checking on the results of the Monaco Grand Prix, I saw a link from MotoGP that took me to a live feed of the British Talent Cup: junior formula race with riders aged 12-16. Dorna organises similar race series in Europe and Asia. This was one of the most exciting races I had seen - at least with the first 3 riders - and matched all the tension of Moto3. This bodes well for the future. The three on the podium were just teens really, but you have to respect the talent. Fourth place man was 12 and the commentators were talking (already) about his "experience."

The new D850 camera I have has been enjoyable to use but I am having to make some adjustments. Aperture reports that it does not recognise the file type, so I guess the RAW images are too large, or maybe there is a specific format change that has not been made available to Aperture (soon to be put out to grass sadly) but is available for Photos. I have shifted all work to the junior application now. After all it does have some useful basic editing tools and I am able to use a lot of extensions from within the application, including full apps, like Graphic Converter and more.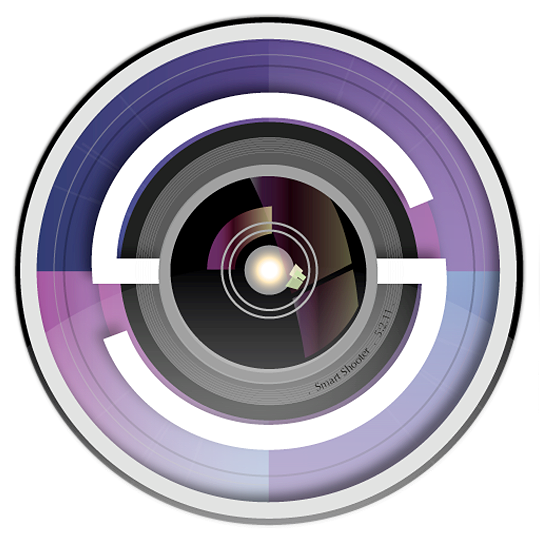 One app I have been using for quite a while is Sofortbild. This is a tethering application and while Aperture did this reasonably well, it was not always best. Sofortbild was better and was custom built for tethering Nikon camera. It saw some development ast year and I sent a donation, then bought it when it became available in the app store. I tried it with the D850 recently and the new camera was not recognised.
I wrote to the developer and had no reply although the camera later appeared in the specifications on the App Store as a supported device. Not in my home. When I connect the camera and turn it on, it fails to appear as a recognized device. I had another look in the App Store and found Smart Shooter which does support the D850, although the more sophisticated interface takes some learning. I have been using the trial version found on the Tether Tools website. [Amended to confirm developer name: Tethertools is a link site for related applications] The developer of Smart Shooter is Kuvacode and if Sofortbild continues to not recognise the D850, I shall buy Smart Shooter (2,100 baht or $69.95 from the developer).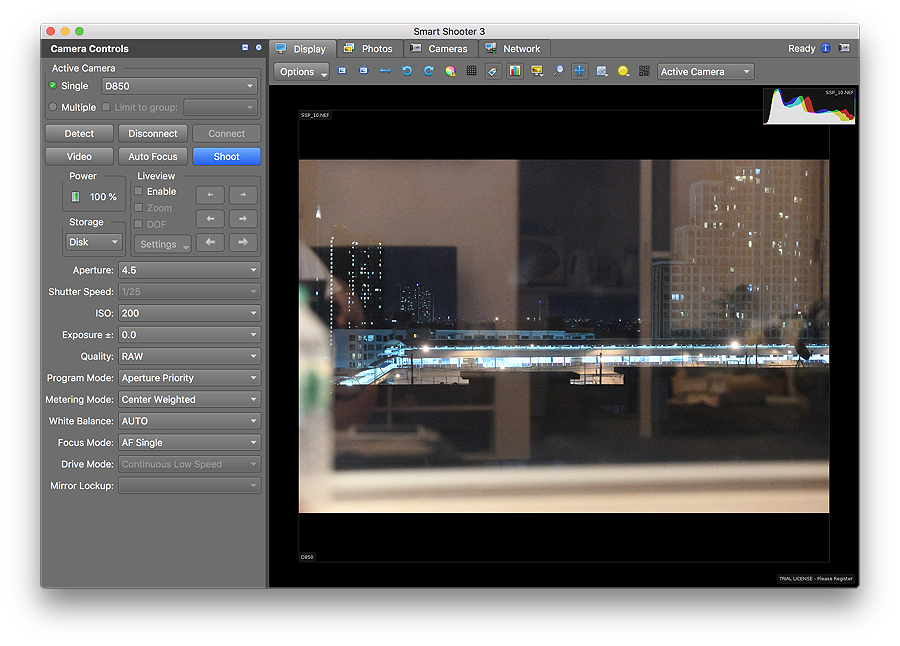 When working on the iPhone, I have also found that a couple of apps that had previously been fine with RAW images no longer work with the photos from the D850. They are a bit large at 95MB, but this is not a flash in the pan: image sizes are going to increase and app developers will need to keep pace.

I had recently done some work with Halide on the iPhone as this takes RAW images; and I also follow them on Twitter. I was sad to see a tweet this week to users, with the comment, "Android users: please don't download "Halide Camera" on the Play Store. It's a rip-off app we are not affiliated with. We've sent the proper requests for a paddlin' of the developer(s) that put this up"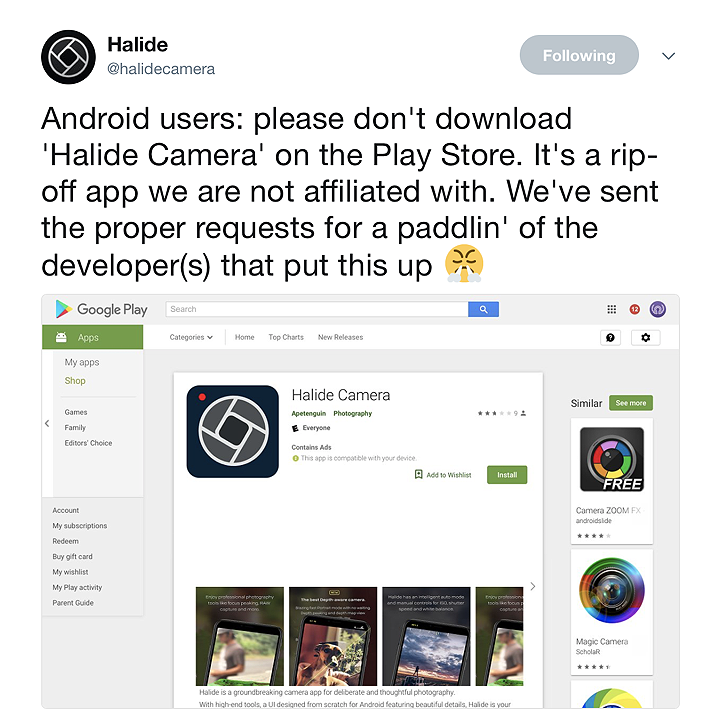 That is cheap and that is mean, as well as being dishonest.

A couple of weeks ago I was excited when Formula One announced in an email that its internet TV service was available, but it was not until I signed up that I found all I was getting was some data feeds. F1 TV Pro was what I needed and that is not available here. So I wrote and after email tennis I was able to explain how misleading the information sent had been and that I now had a worthless service I was never going to use. They refunded my subscription.
Graham K. Rogers teaches at the Faculty of Engineering, Mahidol University in Thailand. He wrote in the Bangkok Post, Database supplement on IT subjects. For the last seven years of Database he wrote a column on Apple and Macs. After 3 years writing a column in the Life supplement, he is now no longer associated with the Bangkok Post. He can be followed on Twitter (@extensions_th)