eXtensions: The Wednesday File (38) - Band-Wagon Litigation and a Mea Culpa: Apple Battered and Slightly Bruised
By Graham K. Rogers
---
Apple's secrecy sometimes does it some damage. It set out to provide a quiet fix to battery problems some users of older iPhones were experiencing. An update to iOS cured the problem, but at the expense of performance. When this was discovered many did not like the way this had been done.
But first some other useful ideas. . .
Since I have been using iCloud with iOS devices and Photos, it has often annoyed me that there is such a delay when the images are transferred: all the way to the cloud (wherever the servers we use here are) and then all the way back down to a device sitting perhaps a meter away. Surely, I wrote on more than one occasion, it would be better if there were a system to allow a direct transfer. Now there is.

Although this particular feature was not obvious, the article by Charlie Sorrell (Cult of Mac), "High Sierra 'Content Caching' turns your Mac into a local iCloud server", discusses how to avoid multiple downloads when it is update time. The article also makes it clear that this is a feature that works with iCloud files, including photos. The feature is activated in Sharing Preferences and is a new checkbox at the bottom of the list. When this is on, both Mac and iOS content is saved locally and this will save a lot of time.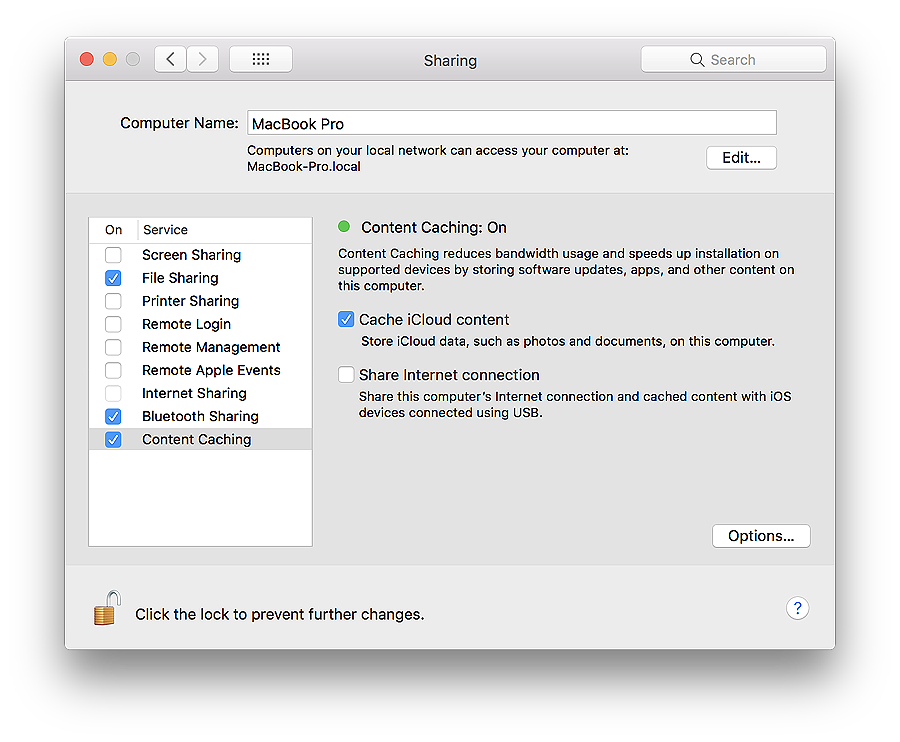 I have been running this for about a week and occasionally, particularly when I am at the office, there is a warning that Content Caching is unavailable, but when I go home and connect to a proper network, it restarts automatically.

I had email from a reader who complained that using Disk Warrior with High Sierra was producing problems and an odd message appeared concerning extensions. I have not been using this recently, as I was concerned about the new Apple File System (AFPS) which a couple of utilities balked at initially. I had a wait and see approach.
I had a look at the Alsoft pages and at the top is a link - "Click here to learn about DiskWarrior 5.0 and macOS 10.13 High Sierra & APFS". On that page is clearly says that AFPS disks will not appear, which had been my experience, and mentioned that users will see a warning about an extension. It also makes it clear that DW will not currently work with AFPS disks, but that they are working on this, although there have been (understandable) delays. All you have to do is look at the developer website before rattling off an indignant email.

Several sites have noted that with the new tax laws in the United States, the liability on foreign earned income has been reduced to 15%, so many companies, including Apple, are expected to start repatriating some of that money. Needless to say, Wall Street is all ready with advice on how to spend it. One suggestion that caught my eye was the idea that Apple could buy Netflix, which would bring in some useful income and provide the in-house production that Apple is said to need for its future AppleTV expansion plans
Batteries and Related Items
On the opening day of the year there were 15 suits against Apple for what really is a piddling little problem that has been made worse by Apple's poor PR on the matter. Having dropped the ball here, Cupertino has been making strides to improve the situation, as ever more litigation is being launched.

While it was not a surprise for the technical press to understand the situation, there was support from Wall Street, who I had expected to see this as another reason to wring hands and revise forecasts downwards. I follow reports on Seeking Alpha and some of the usual Apple hawks have been surprisingly positive. Paulo Santos for example (The Apple Throttling Scandal, Explained), who admits in his well-researched article that he expected some of his comments to be taken as negative in light of earlier items, included some useful technical information about how batteries deteriorate (unavoidable) and what Apple did. He does not think that, even if the liability were between $1-9 billion, this would matter much as this is less than 1% of the company value.

In some of the comments following this article, there were some useful points on the Terms of Use that everyone agrees to (usually without reading), that "Apple reserves the right to change and or upgrade, the system and hardware specs," which would appear to be a major liability let-out, although does not touch the PR problem.

Santos also adds that Apple
Thought unexpected shutdowns were a defect.
And indeed, thought they would be a defect in the first 3 years of the device life (a reasonable life, as I've been saying). When Apple first saw this problem, its solution was to replace the battery for free.
Only when the problem become much larger, did Apple change the solution to "throttle people's devices".

In other comments, Robert Kientz (in Apple Is Being Slandered For What Chemistry Cannot Fix), made the point that "Intel, AMD, and Android all use power saving technology in their products and Apple is just following suit," even though some handset makers are claiming they do not. I expect they make the ones whose owners I see on Bangkok's Skytrain anchored to those power banks they have to carry around. Kientz makes a couple of points: that processor power has followed Moore's Law, while battery tech has remained static; and following this, the development of smaller handheld devices is limited by the size that a battery needs to be.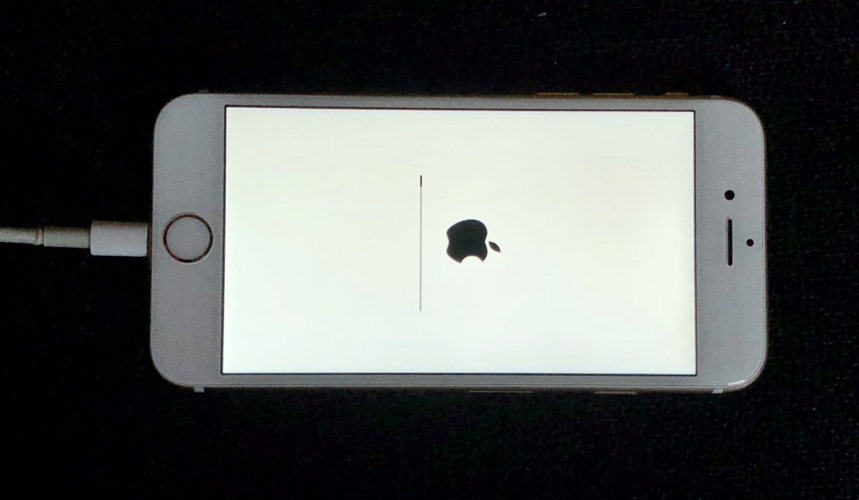 Among the litigation that Apple is currently facing is a suit from 67,000 iPhone users in South Korea. According to Patently Apple, most of these joined in after Apple's apology and revised replacement terms were released.
Australian lawyers are preparing a class action lawsuit which is expected to be "the largest-ever class action filed in Australia" with an estimated 5 million Australians affected (Patently Apple). That's a lot of iPhones, and bears thinking about when some of the press down under keeps telling us how Apple is not selling anything.

As an idea of how "me too" this has become, Matt Weinberger (Business Insider) reports that Marco Rubio - hardly a champion of consumers - jumped on the Apple Battery problem, claiming that "Problem isn't just phone. It's arrogance of Apple. Remotely control how phones work & admit only after getting caught." To be fair, Weinberger does mention that Rubio has supported Apple in the past. Note that after voting for the recent tax bill, Rubio said, [the] "GOP tax bill "probably went too far" to help corporations". This apparent hypocrisy almost trumped the idiocy of the $990 billion claim of a few days before, but I think I can go one better.
I wrote about local retail conditions a few days ago and mentioned I had bought a new Apple Watch band. Separately I tweeted a couple of pictures of the band. I read a reply a day later: "I have stopped buying anything #apple product [sic] after they admitted slowing down older model #iphone"
In the whole context of the battery problem which has been ongoing a couple of weeks now, I saw this as another bandwagon comment and replied, "About a week? And how many Apple products did you not buy or is this just a chance to jump on a bandwagon and show how clever you think you are? What a f****** dope."
And anyway, what has a watch strap got to do with an iPhone?
Apple Leather Watch Band in Canary Yellow


If the old and tired battery in your iPhone keeps shutting the device down (as it is supposed to do), why would you not want the handset maker to provide some form of fix. Some others like HTC and Motorola are claiming they don't (Neil Hughes, AppleInsider), but their users all wander about anchored to charger devices; and in any case the relationship between maker and OS writer is not the same. Maybe they can't.
So when Apple puts out a fix, that has now become a cause celebre for some lawyers who want to become famous.

As part of its attempt to fix its public image on this battery question, Apple announced that its battery replacements will be reduced in price from $79 to $29 (Buster Hein, Cult of Mac). This news came with a major apology from Apple that tried to explain the reasons why the slow-down of older models was done. Early this week it was reported (Seeking Alpha) that Apple Store employees have been told to offer the $29 replacement batteries to anyone who owns an iPhone 6 or newer, although if there is damage, this can still be denied. Although I saw some information about a 1,000 baht price here, it is not clear if this will be followed by local stores.
The opening section of Apple's press release, which includes the brief sentence, "We apologize", reads as follows:
We've been hearing feedback from our customers about the way we handle performance for iPhones with older batteries and how we have communicated that process. We know that some of you feel Apple has let you down. We apologize. There's been a lot of misunderstanding about this issue, so we would like to clarify and let you know about some changes we're making.

First and foremost, we have never - and would never - do anything to intentionally shorten the life of any Apple product, or degrade the user experience to drive customer upgrades. Our goal has always been to create products that our customers love, and making iPhones last as long as possible is an important part of that.
The rest of the press release has several paragraphs explaining,
How batteries age;
Preventing unexpected shutdowns;
Recent user feedback; and
Addressing customer concerns
In that final section there is a comment that an update in the new year will have "new features that give users more visibility into the health of their iPhone's battery, so they can see for themselves if its condition is affecting performance".
Others have suggested that it might also be in Apple's interests to provide an option which I guess would be reduced power or poor battery life. I also rolled my eyes when someone wrote that the apology should have been signed by Tim Cook rather just being released as an Apple message to customers.

While we are on batteries, we still have vague memories of the Samsung Galaxy Note 7 and its unusual features, which were dealt with fairly uncritically by the press and lawyers worldwide, particularly when compared with Apple's current battery situation. It's not as if the iPhones are catching fire. Lost in the news - I only saw this in two sources - is a point that the Galaxy Note 8 also has battery problems: the battery stops charging. I guess that beats throttling power. James Cook on Business Insider notes that Samsung is aware and is replacing the devices. But there are no lawyers beating a path to Samsung's door.
Some may also remember that certain of Samsung's phones only appeared to have higher performance when they were running benchmarking applications (AnandTech). LG, HTC and others were also doing this. Outrage? Nah.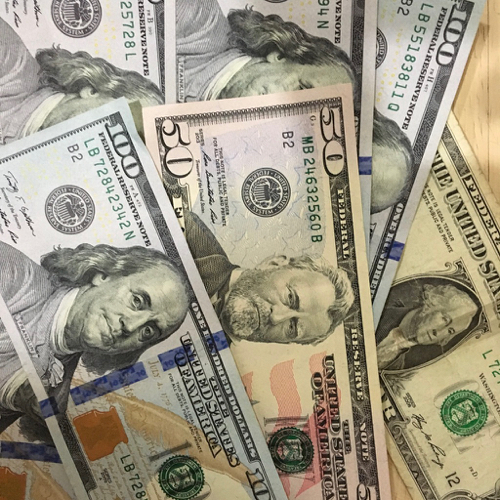 The South Korean company seems to have a press that does not see its phone problems in the same light as they see Apple. Odd also that one of the law cases (see above) is in Korea, where the regulatory authorities have made several efforts to slow Apple, including a raid on the office, an attempt to stop imports of the iPhone 8, even before it was released, and an intent by parliament to change the laws relating to overseas-based tech firms such as Apple (Patently Apple). This is a country in which the head of Samsung is fighting a jail term for corruption, remember.
Apple's competitors are not always honest in the ways they work, and as well as the head of Samsung in South Korea, Luke Dormehl (Cult of Mac) reports that the China sales head of Huawei Technologies' smartphone division has been arrested on suspicion of accepting bribes. Cult of Mac, despite its name, is not always pro-Apple and it is interesting that Dormehl ends his article with the words, "And yet, despite this corruption among two of its biggest rivals, it's Apple who get painted as the bad guys in some corners of the press."
Graham K. Rogers teaches at the Faculty of Engineering, Mahidol University in Thailand. He wrote in the Bangkok Post, Database supplement on IT subjects. For the last seven years of Database he wrote a column on Apple and Macs. After 3 years writing a column in the Life supplement, he is now no longer associated with the Bangkok Post. He can be followed on Twitter (@extensions_th)