By Graham K. Rogers
---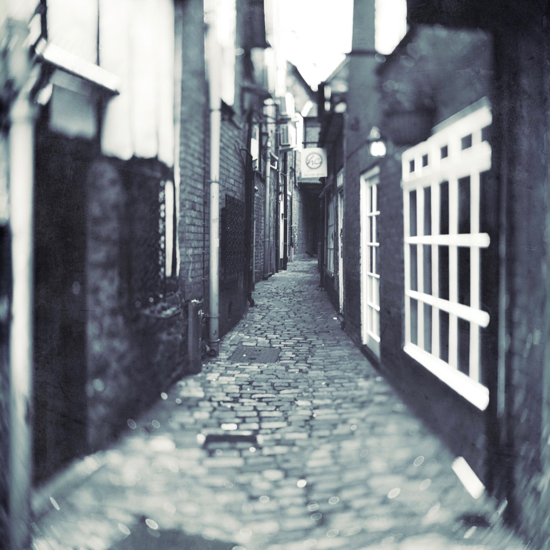 As with pretty much every iPhone released, so many commentators spend a lot of time explaining what is wrong with it, but then the customers go out and buy it anyway. We were told that no one was buying the iPhone 8 as everyone was waiting for the iPhone X. I will be clear on that: I certainly am. Not everyone wants to try new technology and prefer a form factor with which they are familiar. So if Apple doesn't change the iPhone that is wrong, although that is just what a lot of customers want.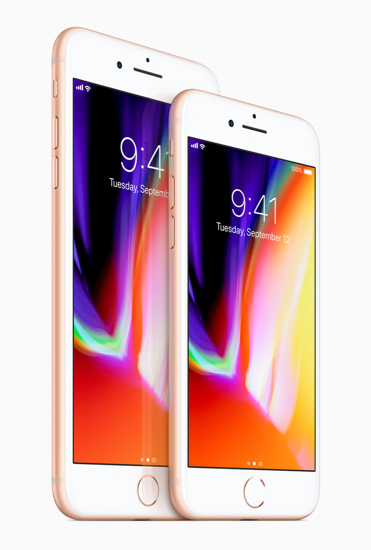 One of the familiar features of course is the Home button, which the iPhone X does not have, but the iPhone 8 and iPhone 8 Plus both do. What we have then is the reports that the iPhone 8 is really the iPhone 7S and not changed from the iPhone 7. Anyone writing that is to be ignored.
I cannot get my head round these reports. Some commentators are even writing that there is a new processor, a new camera, wireless charging, and a new glass back, and then insisting that it is still the same. That A11 processor by the way has 6-cores instead of the 4 cores of the A10; and the camera is up now to 12 MP. There have already been some reports on its effectiveness and quality of output. it is not a good comparison but my first DSLR had a 12MP sensor too.
So with 2 extra cores, the behind scenes processing is improved: faster image processing and better game play. And then there is Bluetooth 5; not the BT 4 of the iPhone 7, but the latest standard. So anyone writing that the iPhone 8 is the same as the iPhone 7 is either lying, incompetent or they do not understand the technology they are writing about.

Some honest reports are now appearing, including the teardown of the iPhone 8 teardown by iFixit last week, we are now seeing what is really making a difference, and some of the components that were actually used in the iPhone 7 (not many). John Paczkowski on BuzzFeed had a look not only at the camera but also spoke to people at Apple who explained what went into their thinking, particularly for the Portrait shots for the iPhone 8 Plus and iPhone X: a lot more than just the technical. Paczkowski's examination is well worth taking the time to read.
There are a number of reports that comment on the iFixit teardown, including one from Devin Coldewey on TechCrunch who mentions some components that iFixit was not able to identify, including "a weird little chip in the display assembly" and camera sensors with a larger pixel pitch, both of which would suggest that this is not at all like the iPhone 7, despite the insistence of some. There are some other little things that have yet to be identified.
Another example of the novelty is described by Daniel Eran Dilger on AppleInsider who examines "the new Apple GPU, Neural Engine, its 6 core CPU, NVMe SSD controller and new custom video encoder" in considerable detail. Part of the reorganisation of tasks that the core CPU does - including the speeds it can produce - allows the device to use less power and that is why Apple was able to use a smaller battery and still produce similar usage to the iPhone 7.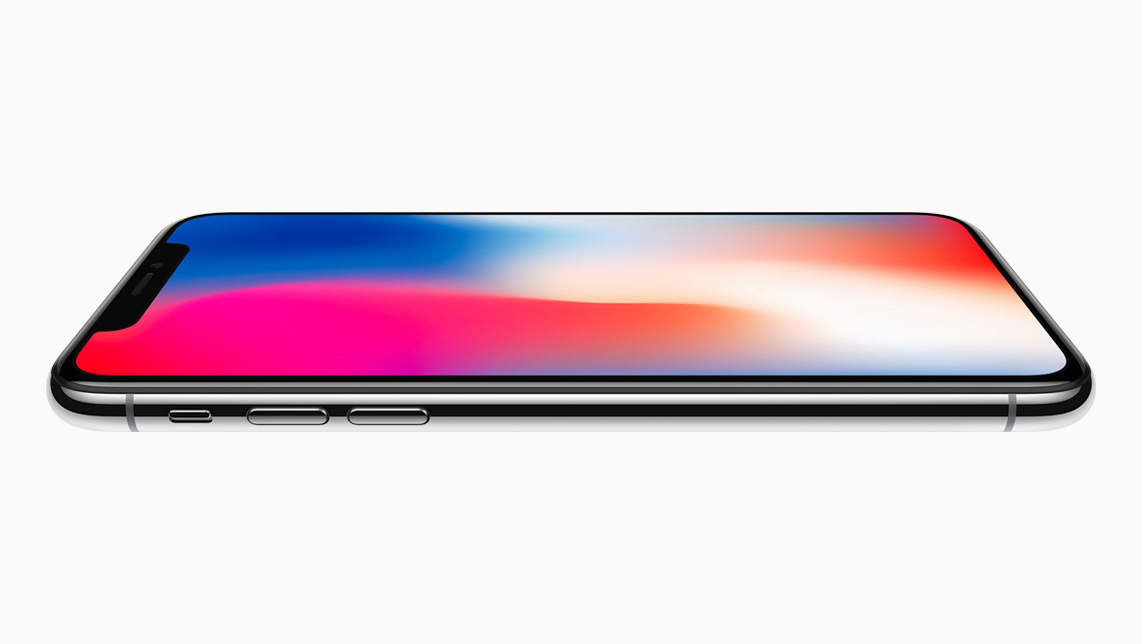 iPhone 8 - image courtesy of Apple
I was reminded of the video Apple made for 30 years of Mac: 30 hours of clips from around the world. The whole lot, including sunrise in Australia afternoon work in Pompeii and sunset on the West Coast, was brought together in 1 minute 27 seconds of fast moving clips. What was created at the same time was a sister video explaining how the first one was made and the behind-scenes organisation (and equipment used) is formidable.
Of course now that consumers are actually getting their hands on the new phones, some of the negative reports are being shown up for what they are: little more than clickbait. Joe Rossignol on MacRumors reports on early forum comments from users who are pleased with the camera and the True Tone display, and are making positive noises about the glass back. Not everyone was positive of course and the report does include some less than wonderful comment.

Shipping times also apear to be down and many analysts are seeing this as a sign that the iPhone 8 models are less in demand than last year's iPhone 7, because customers are holding out for the iPhone X. However, what they have not mentioned is that when the announcements were made, the list of countries where the iPhone was released on 22 September was larger than normal. In past years these locations have included the major players: USA (of course), UK, Japan, Singapore (usually) and a few others, but this time the list is Australia, Austria, Belgium, Canada, China, Denmark, Finland, France, Germany, Hong Kong, Ireland, Italy, Japan, Luxembourg, Mexico, Netherlands, New Zealand, Norway, Portugal, Puerto Rico, Singapore, Spain, Sweden, Switzerland, Taiwan, UAE, the UK, the US and US Virgin Islands, although I suspect that sales may not go ahead in Puerto Rico with the devastation from Hurricane Maria.
Next weekend another 29 countries join the club: Andorra, Bahrain, Bulgaria, Croatia, Cyprus, Czech Republic, Estonia, Greece, Greenland, Guernsey, Hungary, Iceland, India, Isle of Man, Israel, Jersey, Kuwait, Latvia, Liechtenstein, Lithuania, Malta, Monaco, Poland, Qatar, Romania, Russia, Saudi Arabia, Slovakia and Slovenia
What these larger than normal lists suggested to me, unlike the rumours from analysts who predicted delays and production problems, was that Apple was ready for the launch of these models with more plentiful supplies than in the past, so naturally shipping delays are lower.
Some are also suggesting that thin crowd numbers at the stores indicated lower interest, although most people order online now. The Singapore release did look as packed as in the old days (first in line was a customer from Thailand who bought two). Asia is different, not that many commentators have grasped that in US-centric texts.
A problem is that if a site defends or praises Apple they are fanboys and therefore incapable of rational thought. Only criticism of Apple products is acceptable. Needless to say, among the doomsayers, Seeking Alpha contributors figure significantly as they are only interested in the short term share price and, like many coming from the direction of Wall Street never imagine how Apple is in it for the long term. With their limited outlook, the investors who follow them are badly served.

We have heard much about what is wrong with Apple's FaceID from so-called experts and grandstanding politicians who are looking at where the puck was, not where it is now. I spent a lot of time researching this last week because I wanted to outline the technology - starting with fingerprints and Touch ID - to a class of science students I taught on Friday. With access to a number of photographs, patent diagrams and comments I managed to grasp some of the improvements that have been made, particularly with face mapping. When some devices used in gaming map the movements of players, they might use 20-30 dots projected onto a subject so that hand, arm and leg movements may be tracked.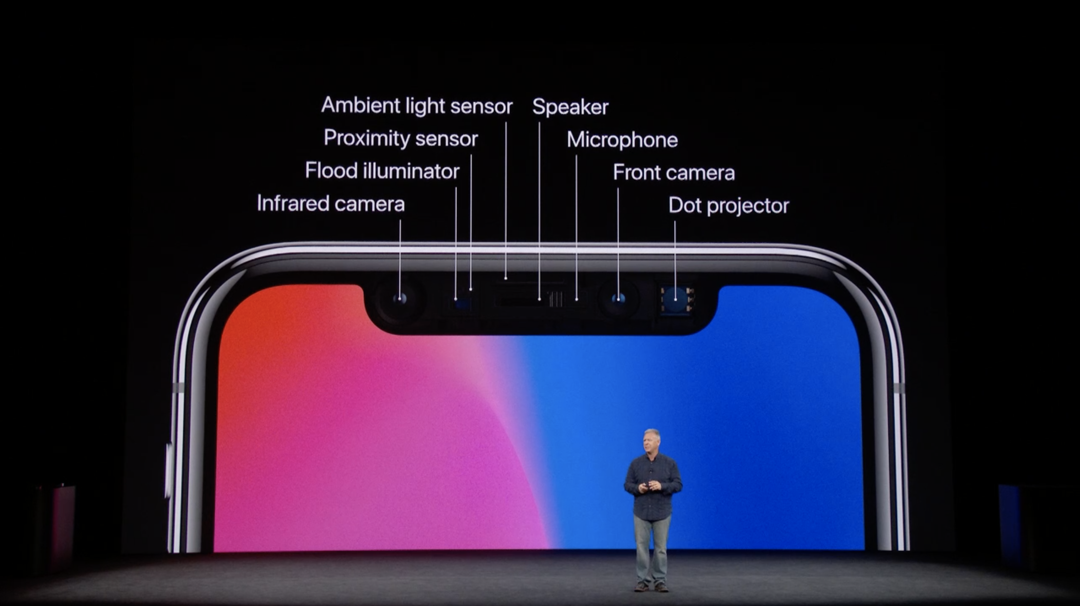 Phil Schiller explains FaceID

Apple is using 30,000 dots on the face, and there is an additional projection system as well as more than one detection system. That records the face but the image is then converted to a mathematical value and that is stored in the secure enclave. When a FaceID is required for unlocking or making a purchase, the camera records the user's face and compares the mathematical reduction with the value stored in the enclave. That mathematical value never leaves the phone. I found a quite good analysis of the processes and problems in an article by Avanti Kumar on Computer World Malaysia this weekend.
I was disturbed by the Scientific American article (Jesse Emspak) that trotted out some sceptical experts on security who outlined the problems with current systems, while others have actually looked at the complexities of what Apple has designed and realise that this has a lot going for it. The article has it wrong when they include the idea that there are 30,000 infrared dots: it is that an infrared camera reads the dots. [Correction - The article has that comment on infrared dots right according to information now available in the Apple White Paper on Face ID Security]. They [also] miss out the flood illuminator and a couple of other features. That was disappointing from such a publication.

Despite the latest update to Apple's iOS this week, the IKEA Place app which was released in other countries to make use of the new AR features in iOS 11, is not available in Thailand. Is there any good reason for this? Houzz is available and allows this feature to be used so it is not a technical problem. I have sent an email asking why there is this omission and had an automated reply within a few minutes telling me that the query would be answered within 48 hours.
I wrote about Houzz and other AR apps last Thursday after I was finally able to update iOS 11 on the iPhone 7 Plus. It installed on the other devices in super-quick time. Thuy Ong on The Verge writes about Magic Sudoku: an app that I did not download because it seems to go against the spirit of apps as it was developed to solve Sudoko puzzles. I thought the point of these, sometimes infuriating, mathematical problems was that they stretch the brain when we find solutions, not that we have an unethical shortcut.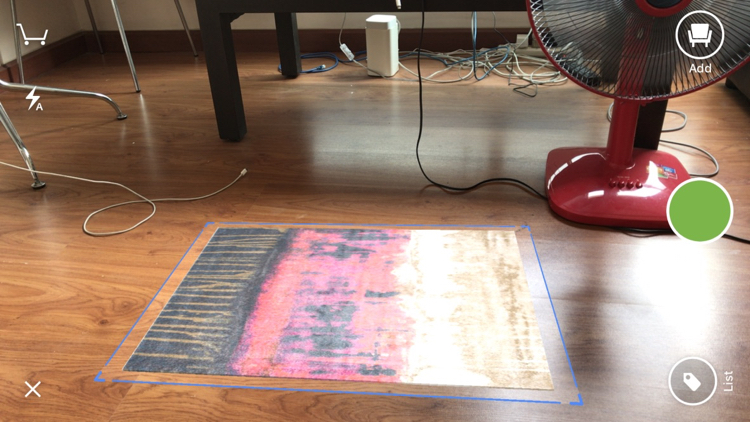 Houzz App - AR Display of Furniture
Also on The Verge, Thomas Ricker writes about a new expansion and availability of HomeKit devices. I can only say, About time too: it looks as if developers are finally catching on. There are still the same middling set of devices available in Bangkok shops and IKEA, like its Place app, don't make its HomeKit-capable lighting equipment available here. At least Philips Hue and (now) the Sylviana SMART+ color LED bulb can be purchased on Amazon by users in Thailand. Mind you, the shipping costs might make it more economical to write a list of devices you want and take a weekend trip to Singapore. Do not however, make the mistake of the Australian this weekend who went through the green channel at Bangkok Suvarnhabhummi Airport with 26 iPhone 8 units.
One of the reasons Ricker cites for the new availability is that Apple changed the requirements from a hardware-based authentication system - and these chips were almost impossible for those here trying to develop projects to find - to a software system. There are now 139 confirmed products in Apple's list, some of which are "coming soon".
Graham K. Rogers teaches at the Faculty of Engineering, Mahidol University in Thailand. He wrote in the Bangkok Post, Database supplement on IT subjects. For the last seven years of Database he wrote a column on Apple and Macs. After 3 years writing a column in the Life supplement, he is now no longer associated with the Bangkok Post. He can be followed on Twitter (@extensions_th)