By Graham K. Rogers
---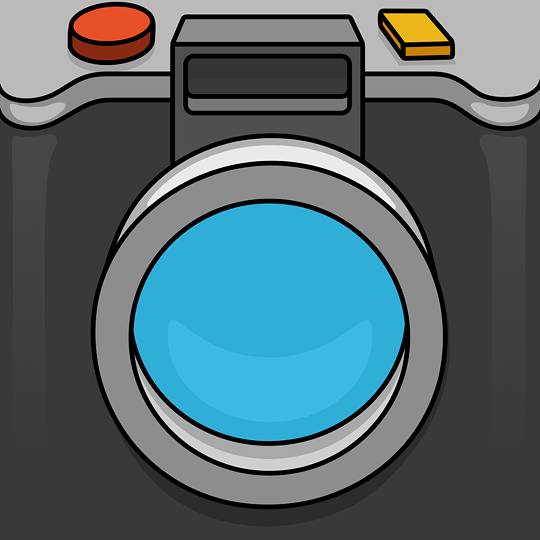 After downloading a few apps recently that have belatedly been updated from 32-bit to 64-bit and are now capable of running under iOS 11, I went looking for Cartoonatic: an app I had originally reviewed in February 2012 along with Toon Camera. I looked at the update to that a couple of days ago. Instead of updating, Macphun had released a new app, Cartoonatic 2 which has a similar approach to the original. However, I am not totally happy with this update.
I have several apps from Macphun for both Mac and iOS. On the Mac, some of this software (like Tonality and Luminar) works really well either as standalone installations or as Photos extensions. On iOS, one of the earliest apps I looked at was Mobile Monet (no longer shown in the App Store), but the interface changed and I lost interest.
The original Cartoonatic was very usable and, like Toon Camera, output was quite exciting, particularly when considering I first used this with the iPhone 4. Cartoonatic 2 was released in 2015 and does not appear to have been updated since. I missed this because of the change in name. The app is a free download and there are in-app purchases (more on this later). An opening panel asks for access to camera and microphone.

At bottom left of the editing screen is a button marked FX which displays or hides the cartoon effects. Adjacent is a star icons for overlays - special effects like bubbles. There are 13 effects, but three of these are locked. Likewise, 4 of the 8 special effects are locked and need an in-app purchase before they are opened.
At the centre of the tool bar is a camera button: red for video, blue for photographs. These are selected using an icon immediately to the right of the camera button, but when the video is in use, the camera icon is displayed (and vice versa). At far left is a files icon, but when this is first pressed the user is advised this is an in-app purchase of $35 (sic) as are other features, such as removing ads and watermarks, with a premium package at $69. On the App Store, these purchases are shown as 35 baht, and 69 baht, with a Full Pack at 99 baht.
I wrote to Macphun pointing out this pricing discrepancy and was told these were correct: "I can confirm the prices and that they have been set so without a mistake" and that there was no planned update. I further pointed out the baht/dollar differences (I had initially wondered if they referred to the Singapore dollar) and was informed that this would be reported to the team. App Stores in other countries also quote prices in the local currencies.
I decided to make the purchase and the TouchID panel confirmed that the fee would be 69 baht. I authorised the purchase but this did not unlock the 3 cartoon effects or the 4 special effects. It removed ads and the watermark and gave me access to the Photos library. The full pack is 99 baht ($2.99).
Cartoonatic 2 - Watermarked image (left), Interface, and Image with no watermark

I always note that filters are a personal choice, so those that are available are reasonable, with more than the usual share of black & white output, which does suit me. A photograph can be saved to the camera roll, or exported to social networking sites. There are other export options depending on the user's setup. Images exported to the Photos Library ranged in size from 2 - 3MB, depending on filter used (monochrome images are smaller). There was no camera or GPS metadata included at all.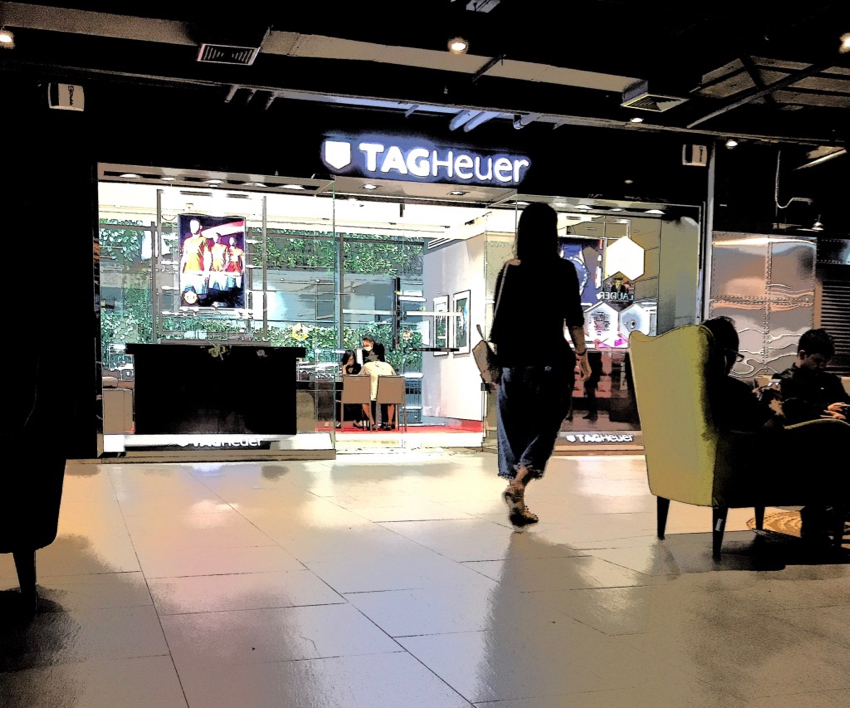 I only took one video with Cartoonatic 2 and was pleased with the output. The 23 second clip 27.13 fps was 1920 x 1080 clip with a file size of 14.7MB in Photos (20MB when exported in 720p format for YouTube).
The video is here:

Although the app was released a couple of years ago, I have include it to make a comparison between those original cartoon style apps of 2012 and the same apps today. While Toon Camera is right up to date (belatedly), it is a shame that apps like Cartoonatic 2 are just left. I also take issue with the pricing display for in-app purchases, the lackadiasical attitude about the discrepancies, and just what is unlocked when making those purchases. I would not recommend this when there are other apps that can do the same or similar.
Graham K. Rogers teaches at the Faculty of Engineering, Mahidol University in Thailand. He wrote in the Bangkok Post, Database supplement on IT subjects. For the last seven years of Database he wrote a column on Apple and Macs. After 3 years writing a column in the Life supplement, he is now no longer associated with the Bangkok Post. He can be followed on Twitter (@extensions_th)