By Graham K. Rogers
---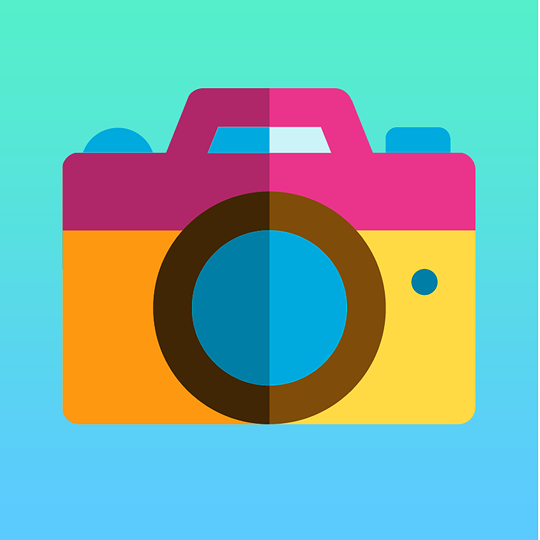 It seems that Apple's message about 32-bit apps not running in iOS 11 has begun to seep through. It is only an expected 3-4 months before the next iOS release and all apps will need to be 64-bit. Some of my early favourites (I mean back as far as the iPhone 3G) have been displaying a warning panel for a while now, but this week a number of apps (including one that I thought was long gone) have been updated. Now ToonCamera joins this club.
I first looked at ToonCamera in February 2012, when I made a statement that now looks foolish: the "movie camera facility with the iPhone will never replace a proper video camera". Like a number of like apps, ToonCamera brought some interesting cartoon effects to the iPhone 4 then, for camera, video, and editing images in the photo library. It was updated regularly until 2014, then there was a gap until August last year. I missed that as the app had already been deleted. An update this week (4.1) now optimises it for the latest iPad Pro models. I tried this on the iPhone 7 Plus. The philosophy is unchanged and it seems to have retained the same interface, although there is a spiffy new icon. Some updates can ruin a perfectly good app, but this is fine.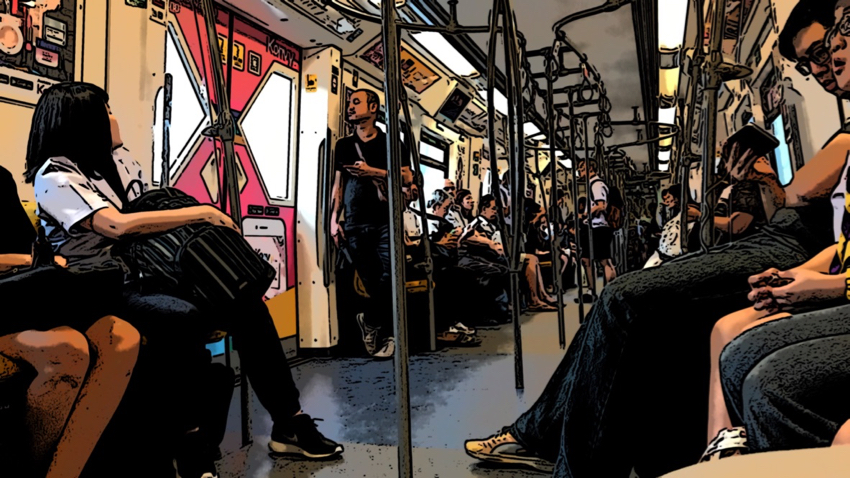 ToonCartoon image direct from iPhone camera

When I opened the revised app and allowed access to the camera, the main screen showed an image with an effect already applied. Controls are at the botom of the screen and are easy to learn, with a camera icon in the center of the buttons available. Just to the left and slightly above the camera icon is a double arrow that allows the user to toggle between camera, video, and files from the Photo Library.
At the far left of this bottom toolbar is a brush icon. When pressed, 13 more brushes appear in a second toolbar just above. Each allows a different cartoon effect to be selected. Unlike some apps, the order cannot be changed. Each brush is subtly different, so a user would need to remember the right one for a favorite effect.
ToonCartoon interface (left) and camera output

Between the brush icon and the camera selector is a button with wavy lines, which adjusts the density of the effect being applied. To the right of the camera, a light bulb icon turns on the flash light: not as a flash, but on for as long as it is in use. This is useful for video in poor light conditions, but may use some battery power of course. It goes off when the app quits. At far right a head icon controls which camera is selected and when the FaceTime (selfie) camera is in use, the icon changes from the back of a head to a face.
After a photo is taken, the user can still change the effect and density if wanted. Rectangular buttons are shown to Save (blue) or Discard (brown). These are also available for video and photo editing. Saving offers a number of options including to the library or social networking sites. Two resolutions are offered: 828 x 1472; and 2268 x 4032 (see below).
ToonCartoon exporting (left) and Ship options

Once an image has been saved the user is returned to the panel and further editing or saving may be done. One of the options was Ship and this allowed a number of ways to make use of output, including posters, phone cases (that's personalisation), fridge magnets and several others.
A 2272 x 4032 JPG (slightly larger than the option) black and white image was shown as 1.27MB and a 4032 x 2268 color image was 1.7MB. Metadata of photo output identified camera and lens settings, but did not include any GPS information. This was not shown when the images were synchronised to the Mac either.
After playing with the camera and taking a selection of still images, I switched to the video option and took a couple of clips which I edited (cutting the shaky bits at the end) and uploaded to YouTube. The first is on the escalator going up to the platform

While the BTS train was changing tracks for the journey home, I switched to another filter and tried that too. So I took a few seconds of the train arriving which is available below.

In that 2012 article I also wrote about Cartoonatic which I still have as a 32-bit app, although Macphun now have a new version: Cartoonatic 2. I will look at this soon. The other app then, Cartoon the World, stopped working a while back. It has not been updated since October 2011 so a new version may not be coming.
Graham K. Rogers teaches at the Faculty of Engineering, Mahidol University in Thailand. He wrote in the Bangkok Post, Database supplement on IT subjects. For the last seven years of Database he wrote a column on Apple and Macs. After 3 years writing a column in the Life supplement, he is now no longer associated with the Bangkok Post. He can be followed on Twitter (@extensions_th)