By Graham K. Rogers
---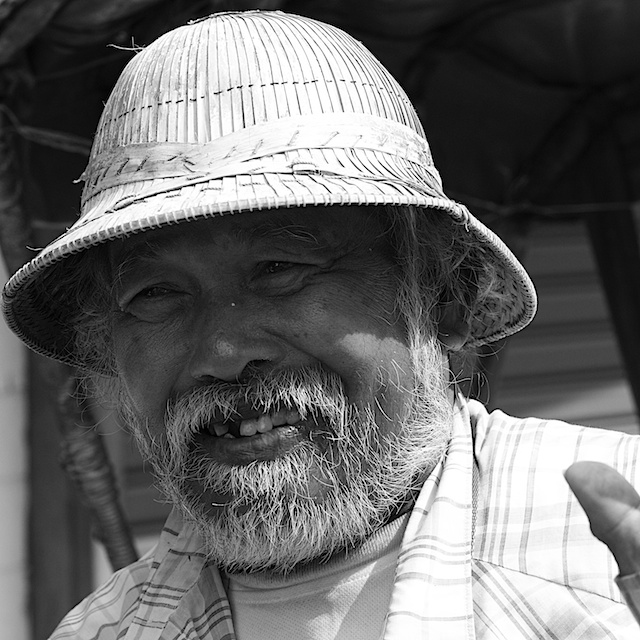 IoT devices may be for industry, the home, or health-related. I have a look at the QardioArm blood pressure monitor and compare with the Withings device. Both have good points and would be useful for checks at home and, more important, sending health data to a physician, an area that is rich with potential

Yesterday evening (Thai time), Apple made a number of announcements, with updates to the iPhone range, new iPads, new bands for the Apple Watch and two changes to software releases: more languages for Swift Playgrounds and a new app for iOS to produce videos. I uploaded an outline of these new releases last night and there are many other sites carrying information about them, and of course the Apple site will have full details including technical specifications and pricing.

There has been much written about the Internet of Things (IoT): devices that are connected, inter-connected and linked via our smartphones, computers and web technology. The IoT brief covers a wide range of devices for industry, home and health, with some crossovers. One example is the sports-related device that records personal inputs: these also have a relevance to health.
In a 2011 report, CISCO estimated that there could be 50 billion IoT devices by 2020. A comment in the Economist recently, points out when quantum technology was first used, no one had any idea of the potential. Reacting to this in a Tweet, M. G. Siegler noted that the same was true of the transistor.
One warning that is rightly being sounded is on security, particularly with devices connected via WiFi and the internet. It may be that devices relying solely on Bluetooth for operations are less at risk because of limited range and because of the more secure pairing involved.
IoT Plug - A work in progress here

I had planned to write this week about an electric plug that can be turned on and off remotely using a smartphone. Unfortunately, I had difficulties with the configuration when I tried setting it up with the iPhone app. I am still working on this. This does not use Apple's HomeKit.

This weekend I tried the new QardioArm smart blood pressure monitor. I had some minor frustrations initially but the difficulties were eventually solved: operator error. The device is designed to work with Apple's HealthKit, but like the Withings monitor, also works with Android devices. These come in white, blue, gold and red.
Qardio Blood Pressure Monitor

I had been using the Withings blood pressure device since September: on the whole this works quite well. The app that comes with it, which is soon to be revised by (now) parent company Nokia, accesses data from the Apple Health app on my iPhone and in turn sends results to that app. The data recorded could be sent to a doctor if needed. Home-monitoring reduces the need for patients to visit their doctors.
The Qardio device is priced at $99 in the USA. I was able to order it from Amazon for $98.13 (it is now listed at $79.99). An "Import Fees Deposit" brought the price to $134.10 or 5,011 baht. Delivery took a week.
This new monitor is far less bulky than the Withings device, but this actually caused me some problems. Pairing with the iPhone was quick, effected by tapping the monitor on the iPhone screen. Setting up the iOS app had been straightforward, but initially every time I tried to check my blood pressure, a failure was reported. The Withings device also reports failure on rare occasions, but a quick repositioning of the sleeve always fixes that.
I tried several times with the Qardio monitor with no success, then resorted to an online video. Even when I was sure I had the device and sleeve correctly positioned on my left arm, still the reading failed. One of the useful comments on the app screen made me check the tightness of the sleeve and that was the answer. I had been making this too secure and for the test (which of course tightens the sleeve) the fit needs to be close, not tight.
Qardio app on iPhone showing setup screen (left), blood pressure reading and heart rate (right)

Once I had slackened the sleeve, the testing was successful, although I was so annoyed with it and myself, that initial readins were rather high. I was able to cancel these so they were not recorded. To make sure, I also tried the Withings device on my other arm. That also showed high readings. It took a while for a return to an acceptable level. Readings taken with the Qardio device were within the same range. Results are higher at different times, such as mornings when I am rushing to go out.
Qardio app on iPhone showing interpretation of selected history

I tried this several times over the next few days. While the Withings monitor is quite bulky and formed to fit round the arm, the Qardio sleeve is of a thinner plastic material. The whole device, including the stylish box, is nicely designed and far lighter than the Withings monitor.
This light and thin build was a slight problem during those failures when repositioning had the end of the sleeve fall out of its buckle. I needed to take the sleeve off to put it back in and the pairing ended, so there was a delay while that took place.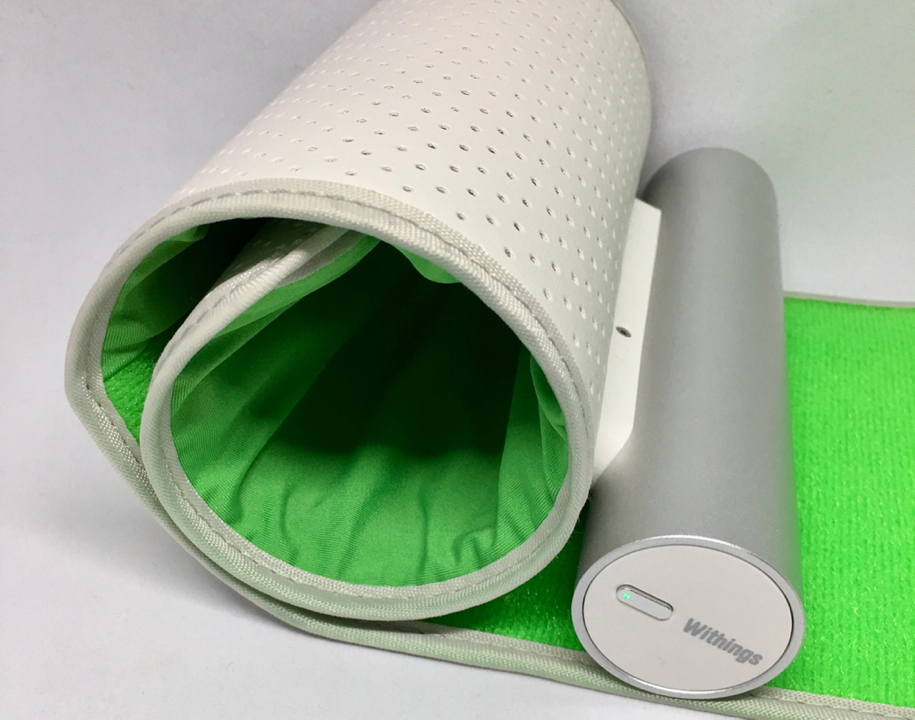 More users are aware of personal performance and health inputs. Several friends record data through the Apple Watch and other devices; and there is now a keen awareness in some of the need to stay healthy. Older people may need to check blood pressure more often: a friend checks his mother's blood pressure three times every day; and my own mother has regular checks.
Garmin tracking device (left) and Apple Watch 2

The lighter weight Qardio wireless blood pressure monitor worked well enough once I had learned how to wear it and is easy to carry. I would be able to pack it in a travelling case quite easily, while the Withings monitor might need a bit more effort. With Health app integration both of these blood pressure monitors can be integrated into personal records of activities and input, which can be checked by the user or shared with others, like family or physicians.
Graham K. Rogers teaches at the Faculty of Engineering, Mahidol University in Thailand. He wrote in the Bangkok Post, Database supplement on IT subjects. For the last seven years of Database he wrote a column on Apple and Macs. He is now continuing that in the Bangkok Post supplement, Life. He can be followed on Twitter (@extensions_th)