By Graham K. Rogers
---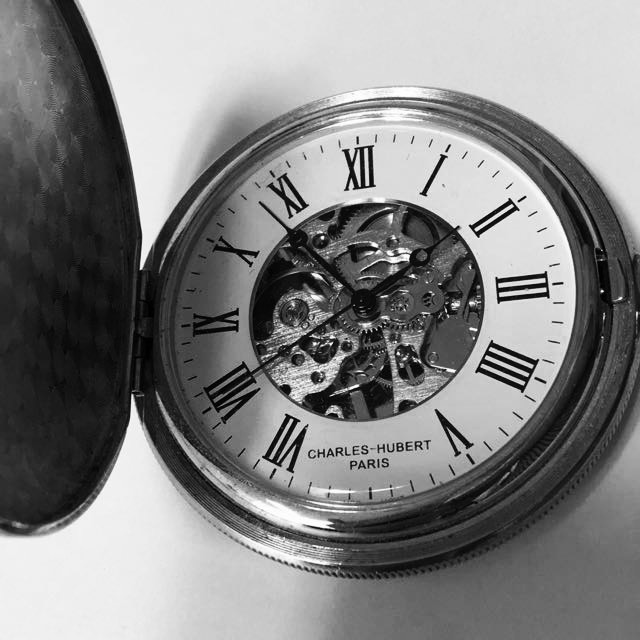 Some comments on WWDC and the opening of Apple Park with the Steve Jobs Theater. Those AirPods just won't fall out of my ears, but my BeatsX earphones are on the way now as well. There are always iPhone rumors, but Siri now has a home in Cambridge; and maybe Apple wasn't such a bad employer in China after all.


In the last few days Apple announced that WWDC 2017 was to be held at the beginning of June this year as normal. What was not normal was the change of venue: to San Jose, when San Francisco has been the center of operations for years now. Like many others online, I mentioned this in my Bangkok Post column on Wednesday - remember that is for print output as well as online - and made some comments.
One of the things I noticed was that in the outline information that Apple had online, there was no mention of macOS or related technologies, although iOS, Swift, WatchOS and others were mentioned. Early days yet, but one has to ask is this a mobile devices-only WWDC; is there something behind the scenes; or is macOS the silent partner now? I hope not.
The move to San Jose is interesting as this is where Apple used to have its events: not that I have ever been there. I have only been to Cupertino once. But with the proximity to Apple's HQ, this will make it easier for Apple staff to travel back home each evening. Some wondered early on if there was a chance that there could be visits - or even events - at the new Campus 2 and that became slightly more possible yesterday with an announcement from Apple about the opening up of the new 175-acre establishment.

Mercifully Apple have avoided further deification of Steve Jobs and the new place is to be called Apple Park. There is however to be a Steve Jobs Theater on top of a hill, which is about the right level of respect: loved, not forgotten. The entrance to the 1,000-seat auditorium is a 20-foot-tall glass cylinder, 165 feet in diameter, supporting a metallic carbon-fiber roof.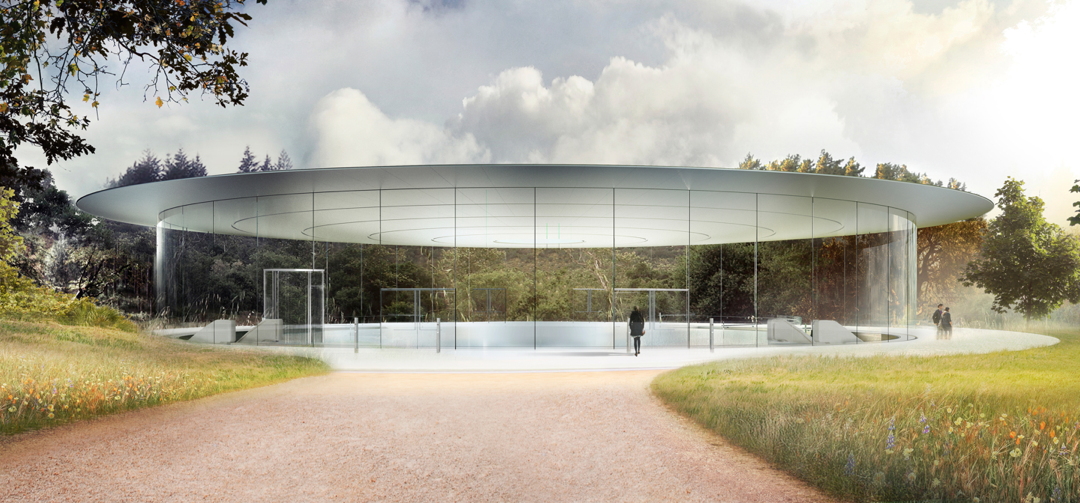 Artist's Impression: Steve Jobs Theater - Image courtesy of Apple

The campus was formerly the offices of Hewlett-Packard (HP) and there are ironies here in the way Steve Wozniack worked for HP and Steve Jobs regarded the company highly for their design and innovation; and now here we are with a futuristic building and lots of environmental niceties on the same plot. Staff will begin moving in during April, sugesting that enough will be finished so that there could indeed be campus visits during WWDC; and Tim Cook will move his office there as well, although it is not known when that will be.
Apple Park will also include a visitors center with an Apple Store and café open to the public, a 100,000-square-foot fitness center for Apple employees, secure research and development facilities and the Steve Jobs Theater. The parklands offer two miles of walking and running paths for employees, plus an orchard, meadow and pond within the ring's interior grounds.

Designed in collaboration with Foster + Partners, Apple Park replaces 5 million-square-feet of asphalt and concrete with grassy fields and over 9,000 native and drought-resistant trees, and is powered by 100 percent renewable energy. With 17 megawatts of rooftop solar, Apple Park will run one of the largest on-site solar energy installations in the world. It is also the site of the world's largest naturally ventilated building, projected to require no heating or air conditioning for nine months of the year.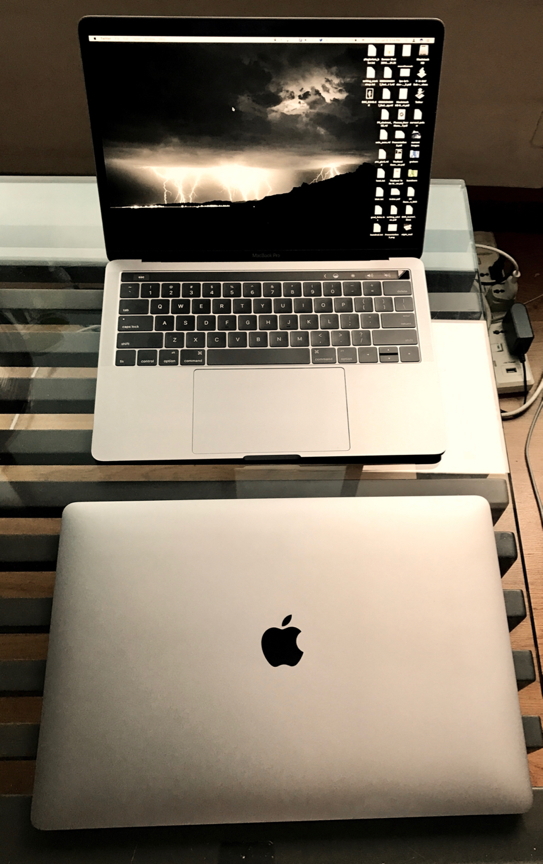 WWDC, Apple Park, June . . . the chips are beginning to fall into place, but before that, I have been reading some rumours this week about a possible Apple event next month (March) that those who think they know suggest will have new iPads, including a new iPad Pro model, with all the current models updated. Just to make sure, some are also keeping their fingers crossed in case new Macs are put in the mix: iMac, Mac mini, and (fingers and toes crossed) a Mac Pro.
There are some who still crave a crossover device; a hybrid iOS/macOS-capable computer that either runs iOS on a Mac, or both operating systems, or some other combination so that users feel they can safely dump Macs and move totally to hand-held devices.
A local user sent me a link to a Verge article on an interesting development from Chinese company Jide who have Android-based software, called Remix OS, "that will live on smartphones but be capable of powering Android-based PCs" (James Vincent).
You can already connect an iPhone or iPad to a monitor and I do this often. There is also a way to link a wireless keyboard (or there is the keyboard of the iPad Pro), but the mouse is something else. I don't actually use a mouse and prefer a trackpad for the Mac mini I have, but I am not everyone.
I must admit I am a bit ambivalent about this, and don't mind which platform I am working on - well, not Android or Windows of course - but others seem to want this bridge device. I do see the sense of making the smartphone the primary device and doing everything with that: that is pretty much how I operate now with the iPhone and iPad Pro, alternating with the Mac using applications and iCloud to synchronize files. Others have expressed strong wishes for some way to add mouse functions to iOS. We shall see.

An interesting 3rd party development appeared on a number of Tweets and websites this morning concerning coloured AirPods. These are unequivocally white from Apple and I can see the sense in customizing them, if it is done properly. You can't just stick them in a can of paint and expect them to keep working.

Among many sources, MacRumors (Juli Clover) writes about ColorWare and its approach to the customizing process, which includes total disassembly before painting in one of 58 different shades. This of course is not cheap and will add another $130 to the $159 price of the white AirPods. The site, which shows several other products that can have the special colour treatment shows that these AirPods are currently sold out. The image I am using here is from the Colorware site.
Apple AirPods are still quite rare in Bangkok and I have only seen one other user wearing them: a young man in Siam Paragon. I have had the AirPods in my hands (or in my ears) since they first arrived in Thailand in the middle of December. I am constantly surprised by the number of online comments from those who do not use these concerning how easy they think it is for them to fall out.
Not once in the last 2 months (apart from when I rubbed my hair with a towel) has there been any hint of these coming loose. Indeed, they sit better in the ear, and stay more securely, than the EarBuds I had before. I have ridden motorcycles, run up escalators, stood in strong winds (this time of year the wind fairly whips through the condo if I have all the windows open) and never felt that there was a problem. With the EarPods, the drag of the cable would interfere when I turned my head and that could loosen the ear-piece. Not happening with the AirPods.
The one thing that may not work so well, is Siri, but then I never had much success with this feature with the EarPods, on the iPhone or (now) on the Mac; and we are not allowed to use Siri here with the AppleTV. Most days I can connect the AirPods with a terse, "Radio. Alternative", but for anything after that it is random success.
I will have a chance next week to try the new BeatsX Earphones. I ordered these in Blue (because I could) on 10 February and was warned then about 10 business days for the order to be processed. Today is actually 9 days and an email from Apple this morning told me they would be delivered on 27th (DHL-willing I suppose). Right now they are still in Singapore.

It was rumoured that when Apple bought the Cambridge (UK) company Vocal IQ, that Patently Apple calls, "an advanced AI company", which "specialized in Auto-Pilot driver assistance and had experience in wearables, smart homes, smart devices and robotics" it was going to stay out of sight. Now, however, the Apple logo is displayed prominently outside the offices.
The expertise here suggests that Apple is working seriously on incorproating intelligent responses into devices that are being (or will be) produced and some rumours recently put forward the idea that the next iPhones will have some of this special sauce.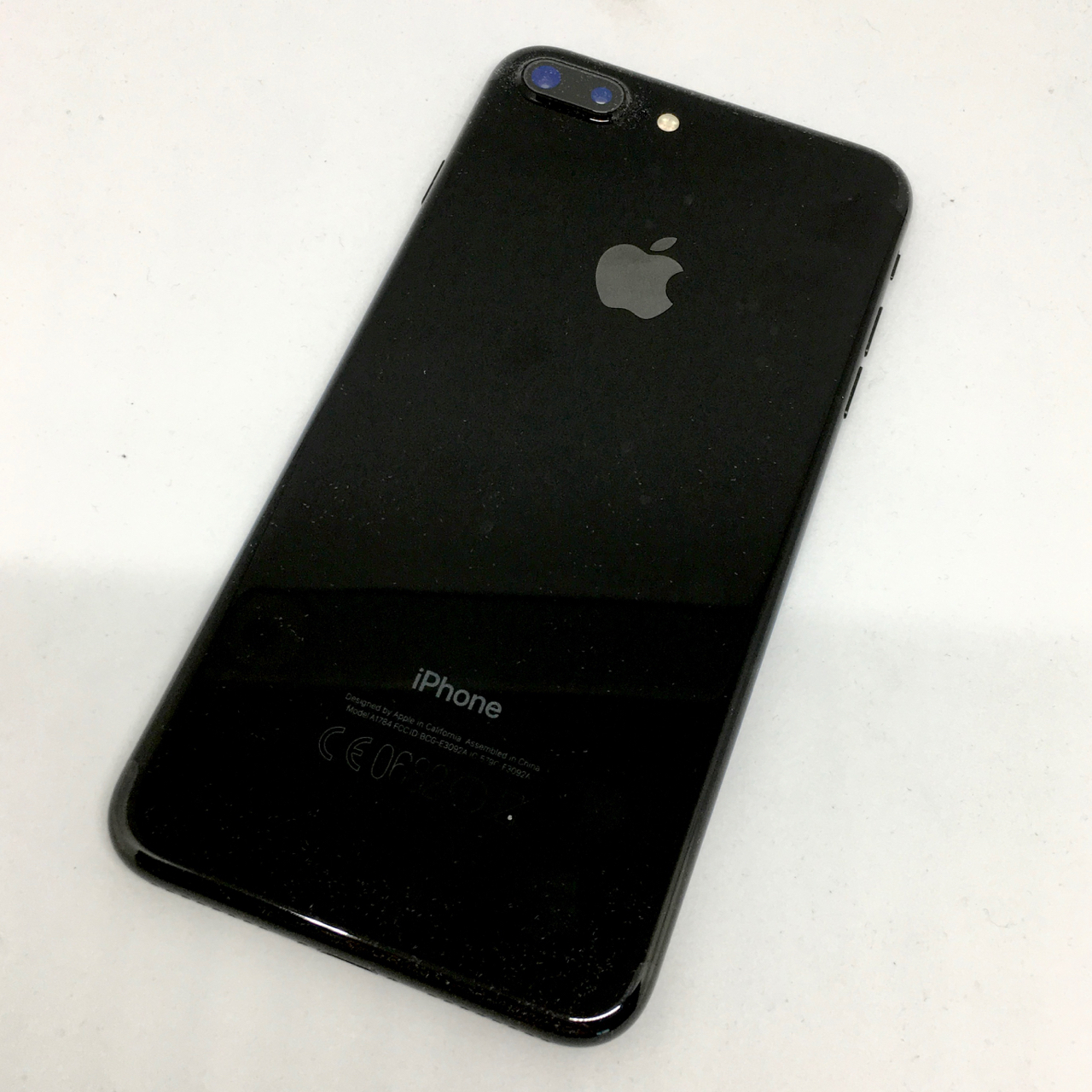 Needless to say, with the year into its first quarter, it is iPhone rumour season again with the usual "conformations" on displays, technology and other toys that we will be given perhaps next September, but which we will begin to have some confirmations of when Apple outlines the technologies for the developers at WWDC in June.
Of course that does not stop criticism before the release with Business Insider gallantly coming to the fore with the suggestion that all the technology that will be in the next iPhone will already be in other smartphones. A read of the article suggests that Stephen Nellis still needs to learn a bit about Apple (hint: start with the processor). Well, Apple does tend to consolidate: to make things run properly and better.
But all the technology? . . .

For all the news about Apple and workers in China that failed almost totally to mention the other manufacturers whose products were made in China, particularly by Foxconn, it appears that the reality may be rather different. Apple had brought into effect many rules that suppliers and factories had to comply with and now it seems that when Foxconn tries to shift its workforce away from Apple lines, for example with the lower sales after new year of the iPhone 7, those employed would rather leave the company.
Foxconn is apparently rush recruiting staff, particularly at the graduate level as thousands are leaving. An AppleInsider blog comment points out that "protections demanded by Apple for assemblers of its products aren't necessarily extended to employees if they move to another company's products (my italics), inducing the departures."
I wonder who those other companies are? Perhaps the NYTimes could start an investigation.
Graham K. Rogers teaches at the Faculty of Engineering, Mahidol University in Thailand. He wrote in the Bangkok Post, Database supplement on IT subjects. For the last seven years of Database he wrote a column on Apple and Macs. He is now continuing that in the Bangkok Post supplement, Life. He can be followed on Twitter (@extensions_th)