By Graham K. Rogers
---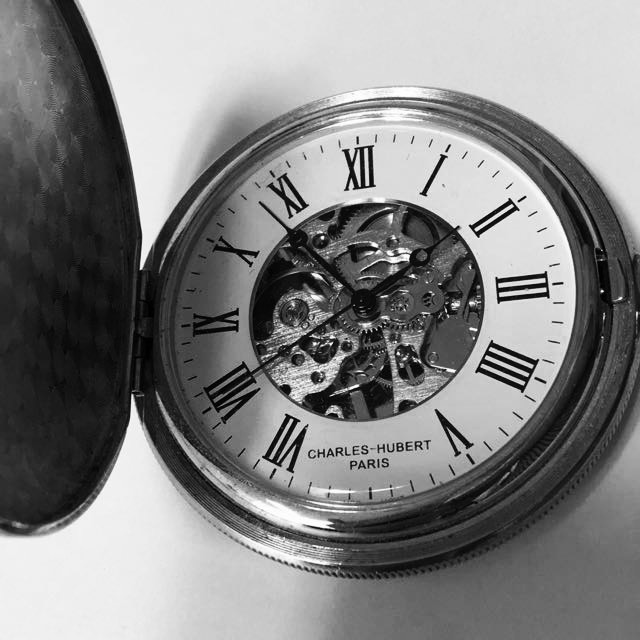 There was a lot of excitement early in the week when the vice chairman of Samsung, Jay Y. Lee (also heir to the company head) was interviewed for almost 24 hours about bribery (Choe Sang-Hun, NYTimes). There was anticipation that he would be arrested and charged, but the judge before whom prosecutors appeared, refused to issue a warrant, "citing a lack of evidence" (Sherisse Pham, CNN Money). Sometimes there is a different level of proof in Asia. Everyone else, including top politicians are in the firing line here, but Samsung is too big to fail.

Also having problems this week is QualComm who have been charged with multiple antitrust violations by the United States Federal Trade Commission. They are facing similar complaints in other countries: "refused to follow FRAND practices on its patents, and that it used its leverage to force device manufacturers to use its modems by making competing modems more expensive via royalties" (Ryan Smith, AnandTech). And that includes Apple, who were forced not to switch to WiMax, which is now a failed standard that was overtaken by the more Qualcomm patent-heavy LTE. By doing this, the dice were loaded against Intel in this case.

Note this week also that Rolls-Royce have been forced to pay up for bribing people in several countries to use the Trent engines (Serious Fraud Office). There is apparently a massive denial exercise under way at Thai Airways and other parts of the government.

A week or so ago we were being warned - just in time for the Q1 2017 figures - that we should expect lower sales of the iPhone 7 in the next quarter. Not a surprise really as the new year period is always the prime time; but Mike Wuerthele on AppleInsider is now reporting that these fears of a drop may be premature. One thing I notice about these rumours and reports is that no one takes any notice of Apple, as if the company doesn't really have any idea how many devices it sells. This extends to Apple's guidance - a range of expected figures - which it usually hits, although is usually punished by Wall Street because it fails to exceed their guesstimates.
Of course, the doom and gloom merchants are not helped in the way the share price is shifting upwards currently and has reached a 14-month high (Christian Zibreg, iDownloadBlog). That of course brings me to Michael Blair who continues his unbroken run of doom-laden, cherry-picking articles that Seeking Alpha continue to run. The latest is "Weak Demand May Impact Apple Stock". I roll my eyes as I read this stuff and hurry along to the reader comments. As usual they make the point that I did a while back when Seeking Alpha censored my input for a "personal attack" - I still don't see this in the context of the other reader input - and the broken record of Blair's doom-laden prophecies. He is so predictable that when some readers see one of his articles, they buy more Apple shares and make more profit: the sky is falling. . . .

With the new year in gear, I was surprised to see how quiet some of the malls had become in central Bangkok this week. There are still locals and a few tourists there, but it is not as crowded as the week before. I stepped into the iStudio in Siam Paragon in the early afternoon today (Thursday) and was almost the only person in there apart from the staff and a couple of folks at the equivalent of the Genius Bar.
I have complained on line and in print about the lack of accessories for the new MacBook Pro and its USB-C ports. Apple has come to the table with its own adapters, but the MacBook with a single USB-C port was launched over 18 months ago and there has been little else available here, although there are many options in other countries and online. By the time local retailers start ordering suitable devices, we will have moved on to a new (as-yet unspecified) connector.
I found the one disk from LaCie right at the end of 2016 and these were later seen in other outlets. One disk. The new year has seen two more, making a grand total of three hard disks specifically for USB-C equipped computers: and Apple is not the only manufacturer to produce these. One of the disks was only 1TB and an unknown brand, while the other was from CalDigit and when I looked this up I was suitably impressed and went back for the disk. I haven't taken it out of the box yet.

This store, and others run by the same franchise-holder, used to have some well-trained staff, but those days seem to have passed. However, I did attend the Open Day of the new COM7 headquarters down at Bang Na this week. They run Apple retail stores here, now rebranded as Studio7 (hoping to avoid confusion) and the building itself had some careful planning before it was built.
As well as a massive solar panel installation and large screen TVs all over, there were several well-equipped classrooms of different sizes as well as staff recreation facilities inside and a Futsal field outside, plenty of well-appointed meeting rooms and an iBeacon-controlled system for the staff to save them checking in.

Those classrooms were for the new Education Development section, that works with schools and universities here as well as for comprehensive staff training. Both of these were seen as priorities for the company and were a major part of the planning for the building. At least someone has some foresight here.

A few days ago in Engadget, I spotted an article on devices that had burst into flames and clicked on the link (Edgar Alvarez). There were a couple of expected items like Samsung's phones and its washing machine, and among the few other devices (Tesla, MacBook, Hoverboard) was an Apple iPhone 4. I particularly remember this one as it was on a flight in November 2011 and caused quite a stir. Alvarez point this out, adding "The good news for Apple is that this issue was not widespread, so the embarrassment was short-lived." Alvarez is being economical with the facts.
Unless he has been living in a burrow for the last few years (this is easy to find on the web), the phone was examined by an independent lab (as happened with a couple of Chinese charger problems and a burning phone in Thailand). The lab found that an unauthorised repair had left an "errant screw" inside the chassis and that had caused a short-circuit.
It was similar to the one in Thailand although the owner was vocal about Apple, he was suitably silent when the examination found the cause to have been another unauthorised repair. The ones in China, including sadly a death when a lady stepped out of the shower to answer her iPhone, were both using non-Apple chargers. Note that this week I wrote about a cheapo charger that can be bought here and I compared it to the official Apple one. I wish you the best of luck with that.
Disassembled chargers (Photo Phater Jaengarun)

The same day as that Engadget job, Patently Apple report that French investigators looking at the EgyptAir flight MS804 crash, put forward a theory that the batteries in a co-pilot's iPad mini 4 or iPhone 6s may have caused this. All the evidence they have is that a video appears to show one of the pilots placing his iPhone 6S and iPad Mini on top of the plane's instrument panel; and that is where the fire may have started. Mind you, as an independent analyst points out "pilots don't leave objects on the dashboard because they know the they will end up in their lap when they take off. . ."

Some malware appeared recently that uses what are described as ancient' Mac system calls: probably never properly cleaned out as the OS was updated and revised. Roger Fingas writes that the Fruitfly malware "communicates with two command-and-control servers, and can perform actions like typing, webcam and screen captures, and moving and clicking a mouse cursor". I wonder if that is why my screens keep going dark and I have to press a key? Maybe not as "Apple has already released a silent update for macOS."

There were updates this week to Logic Pro and to GarageBand and Apple put out a press release on this:
GarageBand for iOS 2.2 now features the powerful creative synthesiser Alchemy and a new sound browser that makes searching through instruments and patches easier than ever. Logic Pro X 10.3 becomes an even more powerful tool for pros with a modern interface, new features for professional audio production as well as support for the revolutionary Touch Bar on the new MacBook Pro. . .

Alchemy, one of the world's most innovative modern synthesisers and a favourite of Logic Pro users, comes to iOS and includes a rich collection of over 150 Apple-designed patches from a wide variety of genres, including EDM, Hip Hop, Indie, Rock, Pop and more. And with Alchemy's Transform Pad, users can morph between eight sonic snapshots in real-time, to create expressive synth performances. . . .

New performance controls in Logic Pro X let you play and record software instruments with the Touch Bar using a piano keyboard that can also be customised to a variety of musical scales, or by tapping drum pads to create beats. Assignable key command buttons let you customise the Touch Bar controls to keep your favourite keyboard shortcuts available when you need them.

There are lots of rumors about Apple and its devices and I ignore most, although one that does have some potential is about the Apple Pencil. I regularly go through phases of anger, fear, frustration and relief when I mislay these. Neil Hughes on AppleInsider writes that a new Apple Pencil with magnets and a clip could be coming. Apple does listen (a good example is the way the Apple Watch now handles Keynote presentations run on an iPhone) and such changes to the Pencil would be for the benefit of all users. Another example of listening to users will be coming to macOS as it is reported that the 10.12.3 beta has a feature that warns if display brightness is affecting battery life (Malcolm Owen, AppleInsider)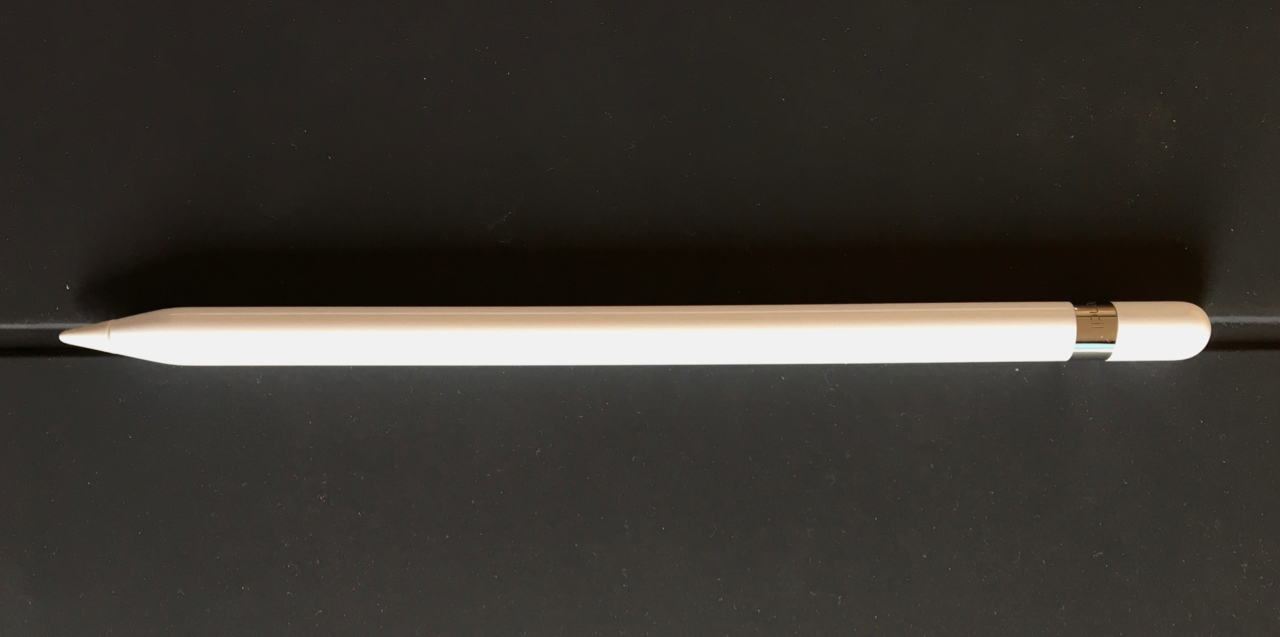 I tend to use Apple Radio quite a lot although my choices are the Alternative and Opera stations. I note this week that there are a couple more here that I had not noticed before, like Skrillex and The Echo Chamber. I was in the listings having a look because I had seen a note by Christian Zibreg on the addition of CBS Sports Radio. I guess that is limited to certain markets as I cannot see it on my devices.
I was interested in this change, not because I am really a sports fan but with the Formula One season about to start, I am hopeful that there will be something on iOS or AppleTV. I have subscribed to MotoGP races for a few years and use the iPad and AirPlay to watch the races on my TV. But not F1. That is still linked firmly to the traditional TV distribution networks and by not responding to changed conditions - including the internet and the devices people use thee days - has begun to see a drop in viewing numbers. That affects advertising and in turn reduces income.
I am hopeful, however, that this may change and it was reported (SkySports) that yesterday Liberty Media shareholder approved the takeover of Formula One Management which brings the possibility of alternatives to TV just that bit closer.

We heard a while back that an insurance company was giving away thousands of Apple Watch models, and now Stanford University, which has been involved in other Apple-related health developments is reported to be offering a more modest 1,000 watches (and $10,000) to those in the university who are interested in developing ways the Apple Watch can be used in healthcare applications (Malcolm Owen, AppleInsider). The projects and apps devdeloped need to "take advantage of the sensing capabilities of the Apple Watch" or "use the communication and notification features".
Graham K. Rogers teaches at the Faculty of Engineering, Mahidol University in Thailand. He wrote in the Bangkok Post, Database supplement on IT subjects. For the last seven years of Database he wrote a column on Apple and Macs. He is now continuing that in the Bangkok Post supplement, Life. He can be followed on Twitter (@extensions_th)