By Graham K. Rogers
---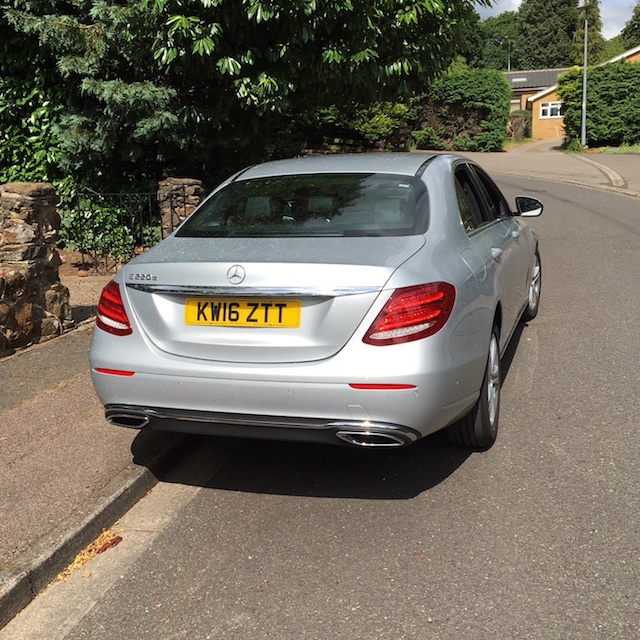 As jet lag begins to subside, I took a ride in the country. On the one hand I was enjoying the car I had at my disposal, but I was also aware of how much has changed. New roads had been built, old roads changed and in one case disappeared, more and lower speed limits on roads, and an odd mix of passivity and aggression from drivers.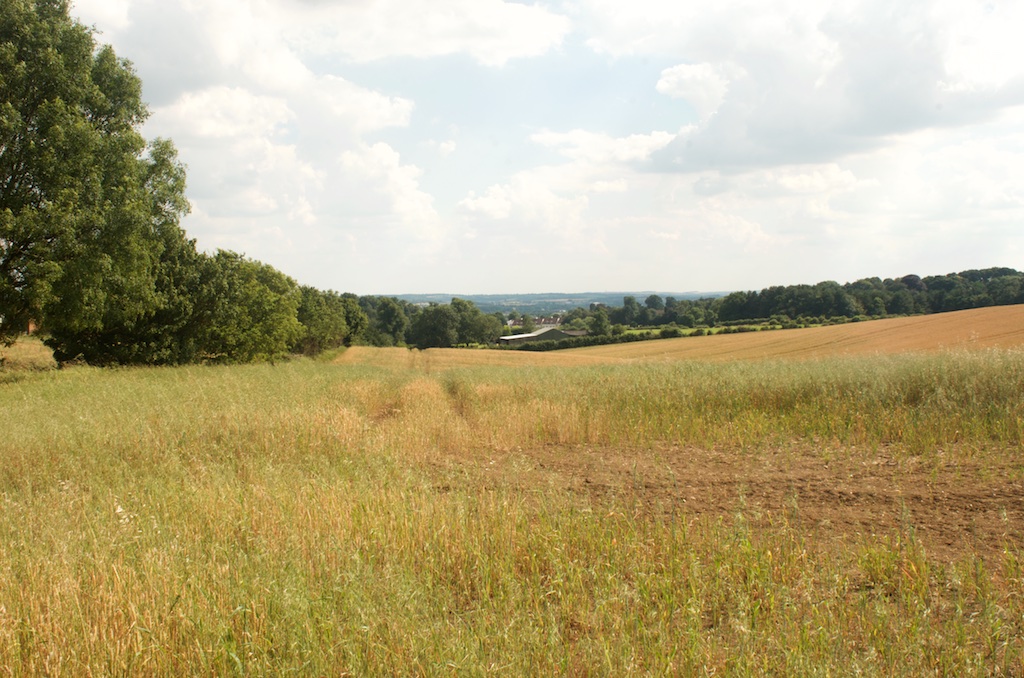 I went to Milton Keynes and to Bedford, where I had lived before, but then headed south across the flat countryside until the start of the Chiltern Hills at Ampthill. Instead of going straight into Ampthil, I turned off to look at Ampthil House. Looking South towards Luton the fields were golden with ripening crops. Looking north to Bedford, the view was similar, with a flatter plain.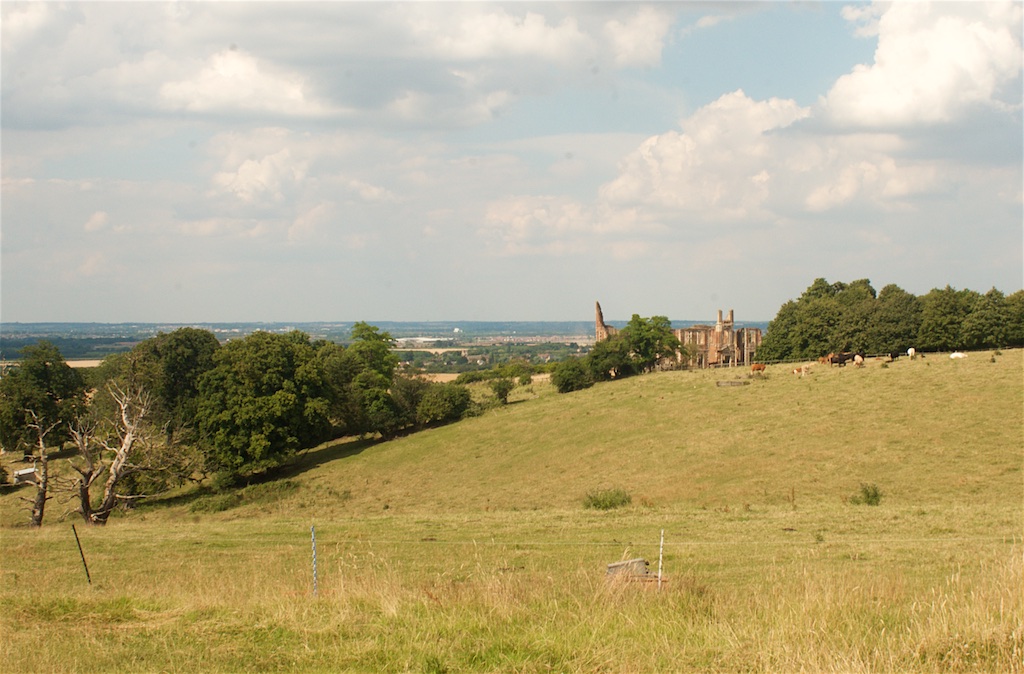 The Jacobean Ampthill House was build just down from the top of the hill and had experienced a massive fire a couple of hundred years ago. It had never been rebuilt and the shell overlooks the countryside. It would be a nice visit anyway, but this is also said to be the basis for Bunyan's "House Beautiful" in Pilgrim's Progress.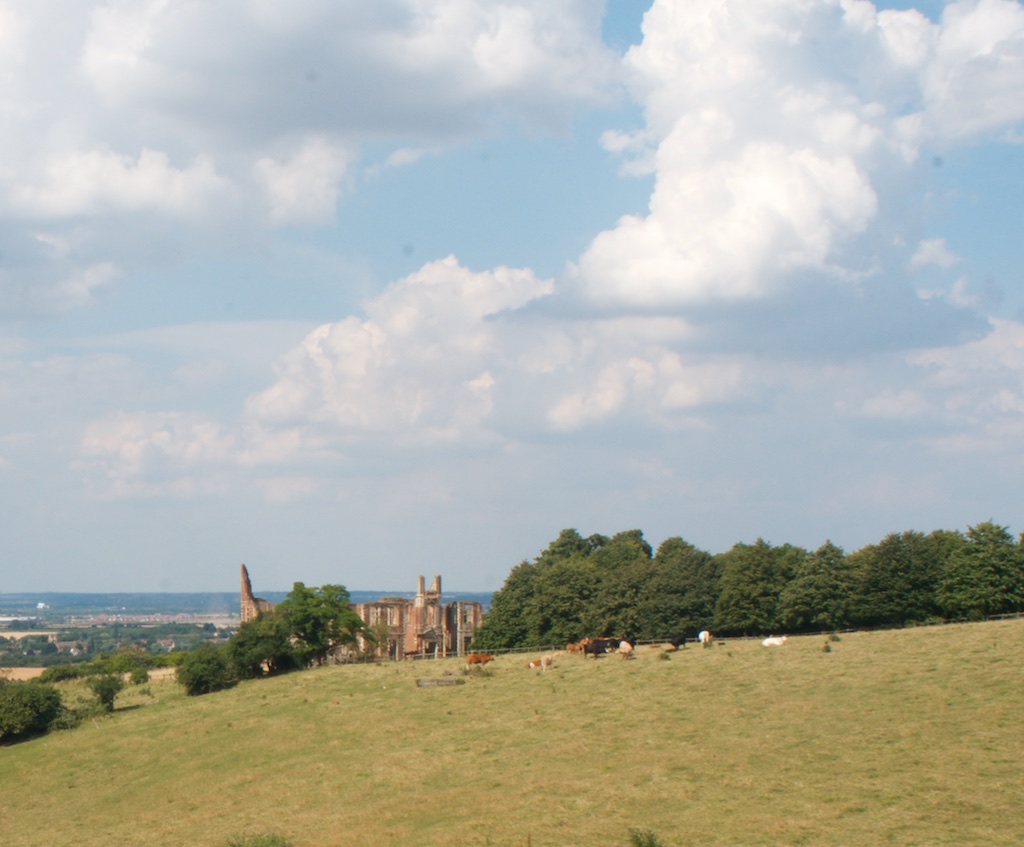 I wanted to stop in Ampthill. Like many small towns and villages here, it is instantly photogenic. Like many of these places these days, finding somewhere to park is not easy, so having noted the area for a possible return if there is time, I headed back to Leighton Buzzard.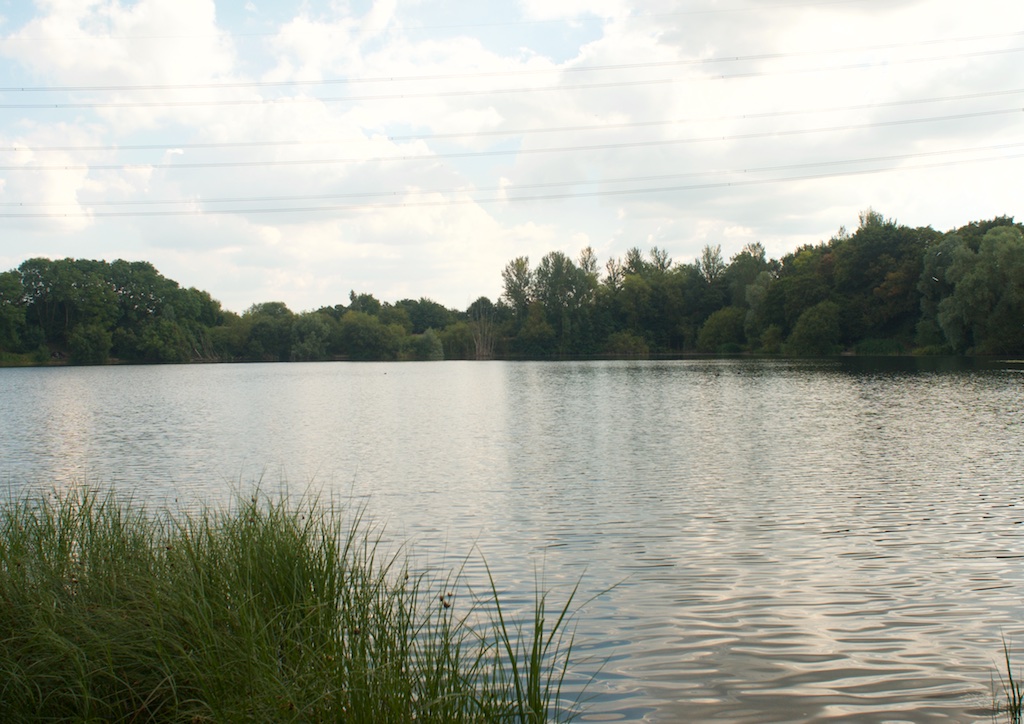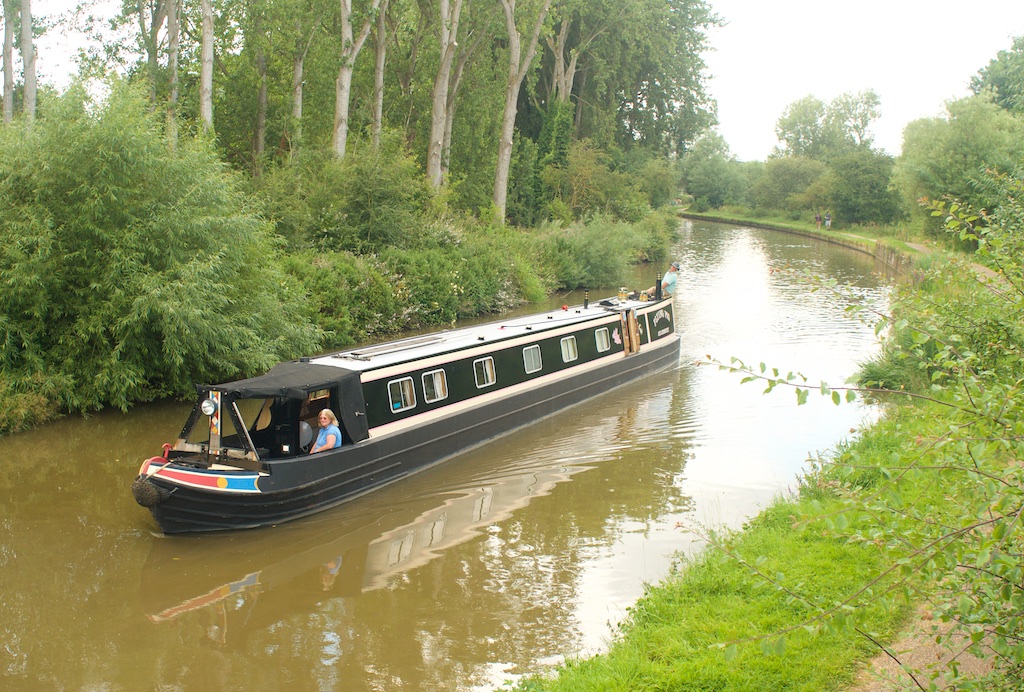 With worked-out sandpits (some had exported sand to Saudi Arabia in the past) a winding river and a canal that now serves tourists, the whole area has many water-related facilities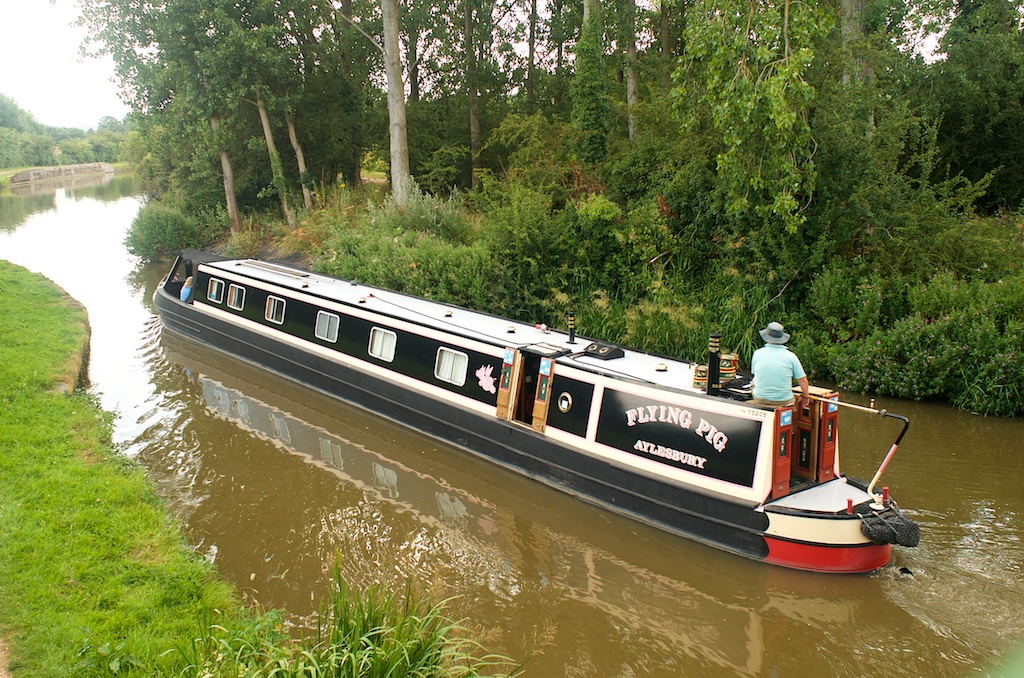 As well as the water facilities there are woods where people relax, fish, run and cycle.
See also:
UK Vacation Images (6) - Down to the Sea

UK Vacation Images (5) - Gloucestershire Warwickshire Railway

UK Vacation Images (4) - Rural London, Landscape Views and Old Technology

UK Vacation Images (3) - Beds/Bucks Countryside and Country People, Plus Electric Charging

UK Vacation Images (1) - A Walk in the Woods



Graham K. Rogers teaches at the Faculty of Engineering, Mahidol University in Thailand. He wrote in the Bangkok Post, Database supplement on IT subjects. For the last seven years of Database he wrote a column on Apple and Macs. He is now continuing that in the Bangkok Post supplement, Life. He can be followed on Twitter (@extensions_th)