By Graham K. Rogers
---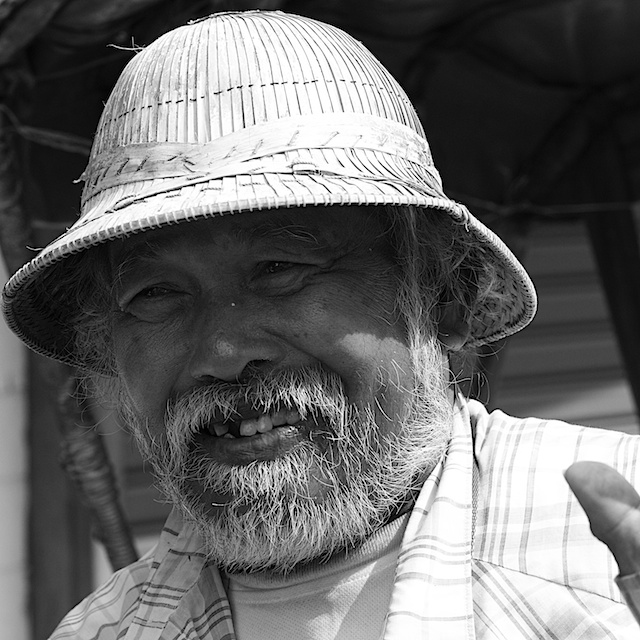 With the iPhone 7, Apple removed the 3.5mm headphone jack used for so long. Headphone output now uses the Lightning port. Many seem unaffected by this change, although some critics have had a field day with misleading reports. An option is the use of wireless connectivity, but Apple's own solutions are not yet available here. I examined alternatives, settling on the Beoplay H7.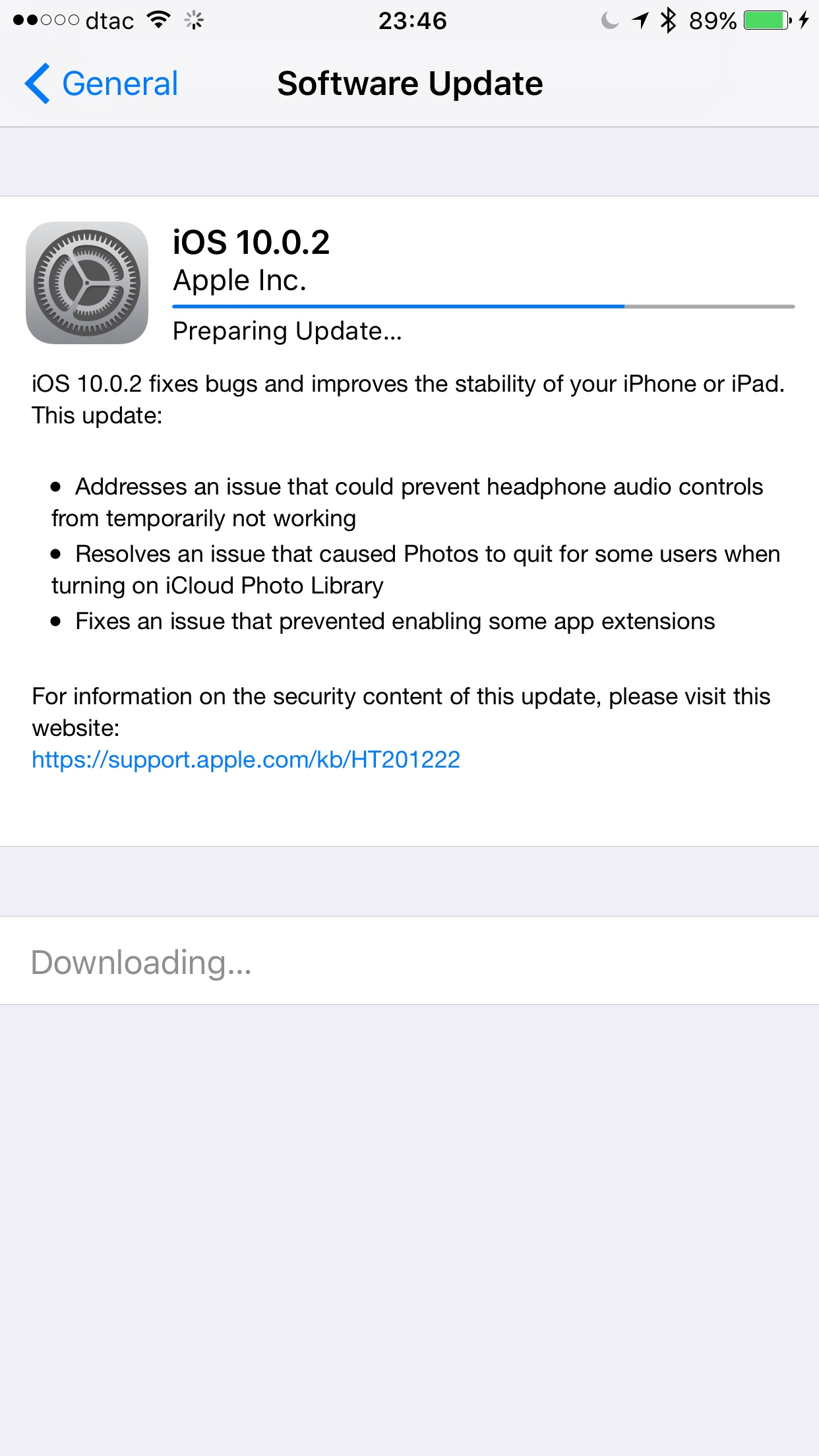 On Friday evening, I was slightly surprised to see the release of an update to iOS 10 (10.0.2). This was to cover a problem that some users of the iPhone 7 had when the remote control would not operate (also fixed by removing and replacing the Lightning connector). With the update were fixes for Photos quitting for some users when iCloud Photos was turned on; and an issue for some app extensions.
With the iPhone 6s and the iPhone 7, there are 3 ways to connect headphones: using the Lightning port; a wireless connection; and the 3.5 mm jack. An adapter is included with the iPhone 7 for those who have third-party headphones that still need this.
The new AirPods will not be available until October in the USA, but three Beats products with the W1 chip were released immediately. The W1 makes connections to all a user's devices automatically using iCloud. With some interest in wireless headphones online in recent days, I had a look at some of those available.
For now, I will continue to use the EarBuds with the 3.5mm connector when I am out and about. I feel conscious about over-ear devices, although most young people I see in Siam area - for example with those brightly-coloured Beats headphones - don't give this a thought.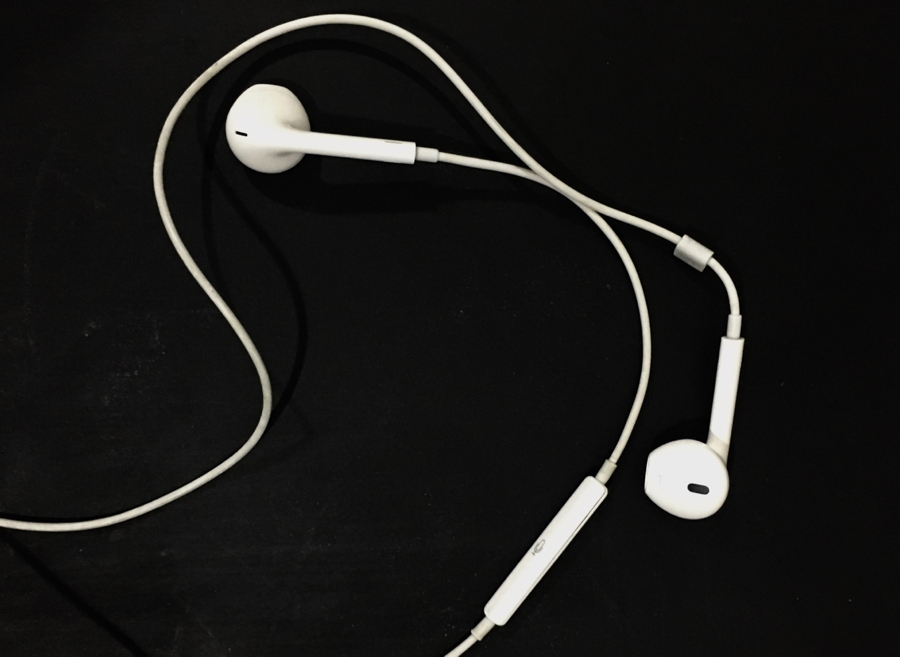 At home, it is different. My first headphones in the early 1970s were from Koss and had the 0.25-inch jack (6.3 mm) that preceded the 3.5mm ones: it was like connecting to a telephone switchboard. The headphones were quite heavy compared to those available today. The last pair of headphones I had here were from Bose and succumbed to the Bangkok climate after a couple of years.
Although I would have preferred the new Beats wireless headphones, they are not available here. Some retail estimates suggested November would be a possible arrival date. A couple of reviews in online sources pointed me in the direction of excellent wireless headphones from Bowers and Wilkins that had performed well with the iPhone. When I converted the US price of $399 into baht and added 7% for VAT, this gave me 14,450 baht, but I was horrified to find the price for these in central Bangkok was 23,800 baht. I carefully backed out of the door.
When I have calculated prices in the past, Apple products are usually within a few hundred baht, although at $159 in the USA, I think the price for Apple AirPods (when they arrive) of 6900 baht is a little high.
Ever since my Koss days, I have coveted the designs of Bang & Olufsen whose products are available here. I checked the Beoplay H7 and H8 wireless headphones which were priced at €449 and €499 respectively. These are available here for 18,990 and 20,990 baht: not cheap, but within a range one would expect to pay. The US price is $450 (16,665 baht with VAT), while Amazon has them for $399 with a hefty $193.90 shipping fee. The H7 is now shown as €399 on the B&O site: reduced a few days after I first looked.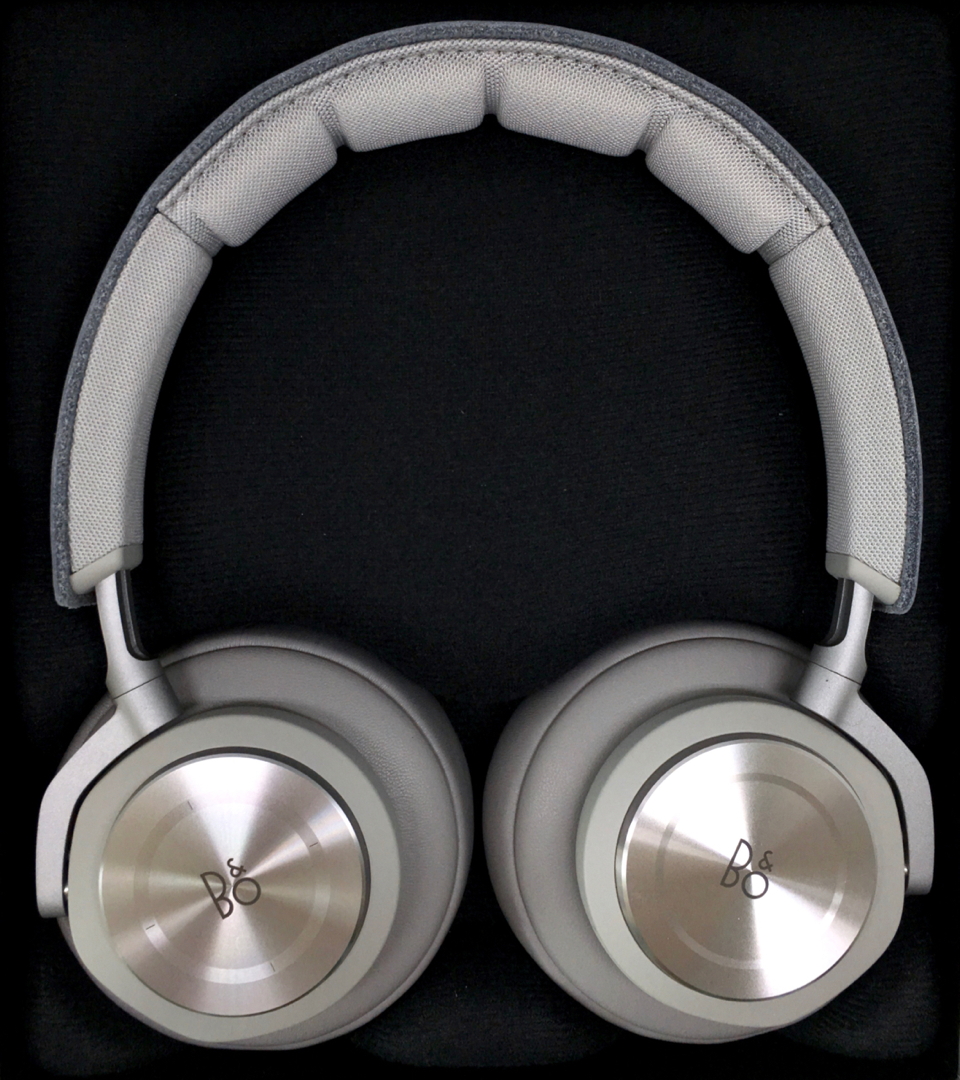 As the Beats headphones are not yet here and I was in the market for headphones that cover the ear, I bought the Beoplay H7 in Siam Paragon at the weekend. In the box with the headphones were a manual, a soft carrying bag and two cables: 3.5mm connectors; and a somewhat short USB to micro-USB cable.
Pairing with the iPhone was quick and I started playing music right away. The fit of the cups on my ears meant that most external sound was cut out, although I could still hear some background hum from traffic (I live on a busy road and the windows were open).

When I started playing with the volume adjustment on the right earphone (a circular gesture) that background disappeared completely, but I had to back off from full volume. I don't normally have to do that with the Apple EarBuds; although it is not really fair to compare the two products.
There are a number of gestures available for control of the sound output and for receiving telephone calls. In the first few minutes I also found a gesture to make calls and accidentally phoned my mother in the UK twice: the last outgoing call is redialled.
I was also able easily to pair with Macs, other iOS devices and the AppleTV which gave me the best performance with Apple Music: Radio (Opera). There were no interruptions from email, keyboard sounds or other input.

The major advantage of the Bluetooth connection is that users are not anchored by a cable. With the iPhone this is not really a problem as it slips into a pocket and can easily be carried. It is a nuisance to carry the Mac into the kitchen to make a cup of tea, but this no longer a problem with these headphones.
Graham K. Rogers teaches at the Faculty of Engineering, Mahidol University in Thailand. He wrote in the Bangkok Post, Database supplement on IT subjects. For the last seven years of Database he wrote a column on Apple and Macs. He is now continuing that in the Bangkok Post supplement, Life. He can be followed on Twitter (@extensions_th)