By Graham K. Rogers
---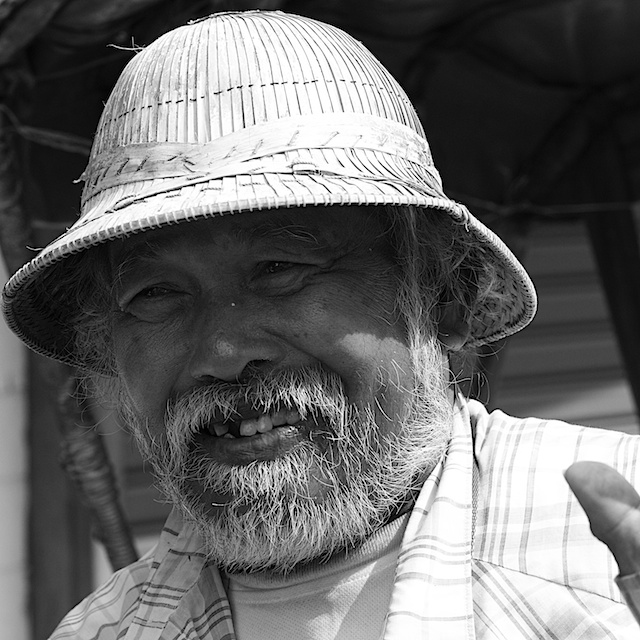 Apple rumors are sprouting like daisies in the approach to WWDC: just a couple of weeks away. There may be one, or two, or three iPhone sizes, with one or two cameras. There is also sure to be a new screen type (we are told). The next iPhone, which will probably be announced then, should have the next A-series chip: the A10. This is the one that many predict could power a desktop class computer. [Yesterday, Jonny Evans (Apple Must) put forward similar ideas, so I must be thinking along the right lines]
The A10X processor (iPads) is the more likely candidate if this happens. Several users are slavering in anticipation of Macs with ARM processors; or is that iPads running OS X? Some suggest that an updated Mac Book Pro could be thinner; but it may be delayed until Fall. Or not.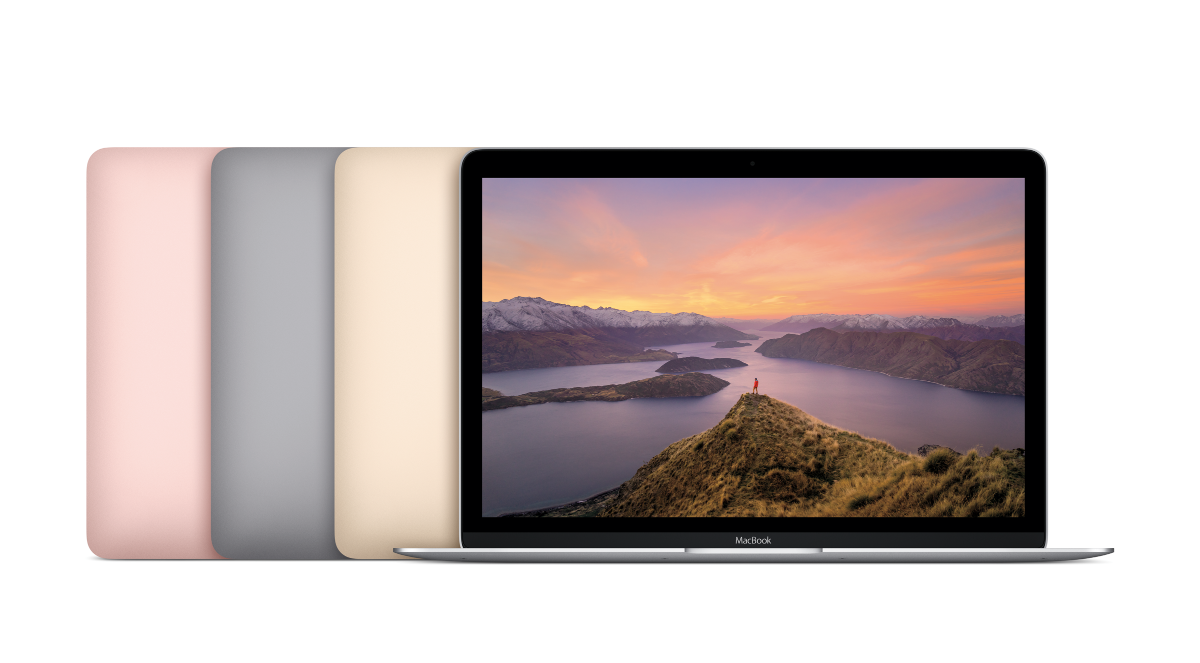 Apple MacBook - Image Courtesy of Apple
I took some time in iStudio, Siam Paragon this weekend comparing the MacBook and the MacBook Air with the MacBook Pro range and iPads. Although some feel that the MacBook Air could be end of line shortly, the way the models overlap in terms of pricing, range, size and power make me wonder whether this may happen. The current lineup had a broad spectrum of devices that suit many user needs.
Daniel Eran Dilger noted on Twitter, "Steve Jobs once said Mac OS X would be Apple's platform for the next 15 years. Mac OS X 10.0 shipped 15 years ago."
What is less sure is what the software updates will bring, although there are several wish lists (mine includes iOS support for external media, and white balance for iOS Photos). There will probably have new features that will only be available for the next phone and its hardware updates (like 3D Touch for the iPhone 6S), which is likely also to include a new maximum 256 GB option. It might also be nice if all of the the features of iOS and OS X were available to users here.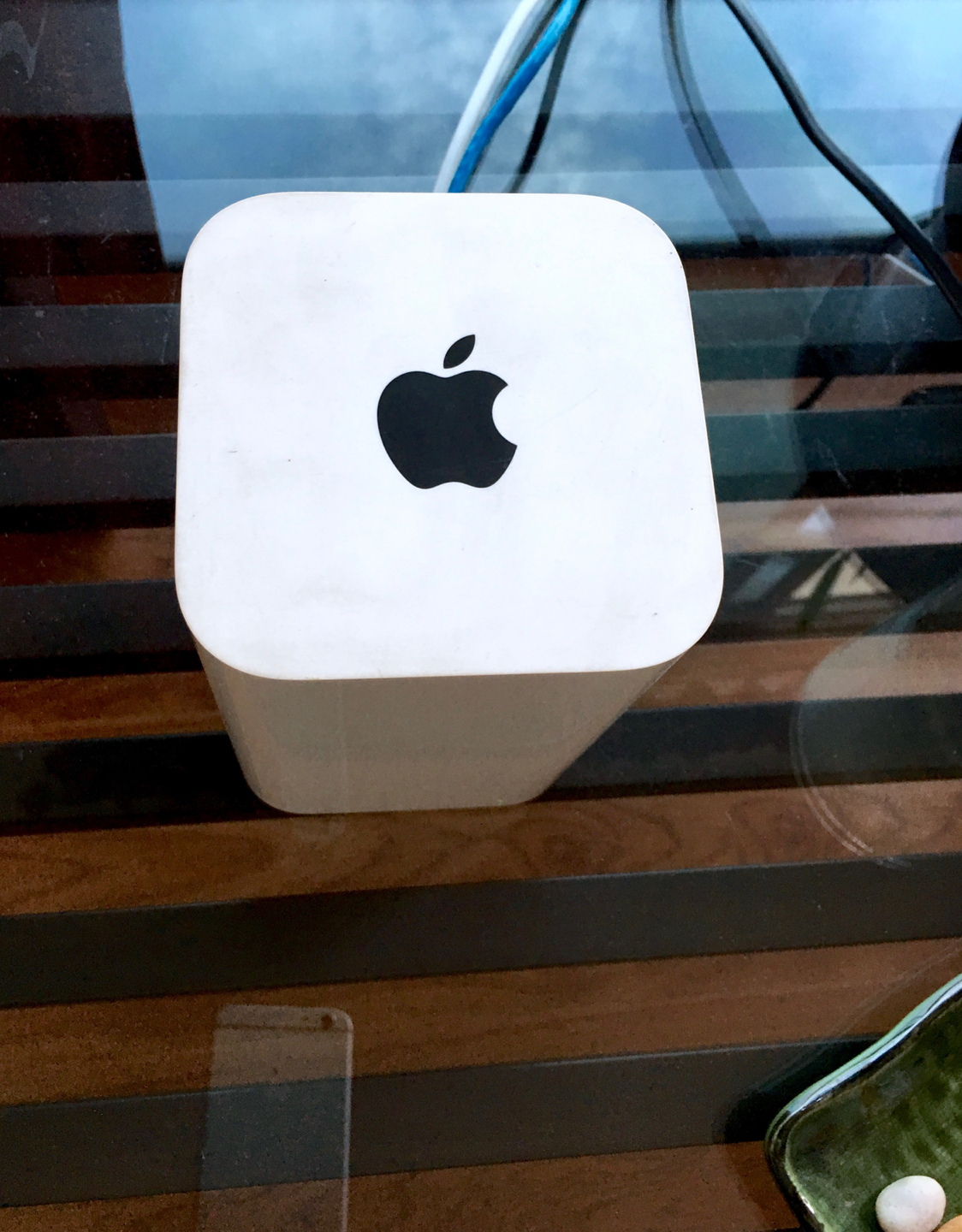 Just after a firmware update last week, Apple pulled all Airport Extreme routers and Time Capsule devices from its stores in the USA. There are sales restrictions there on older equipment that begin on 2 Jun, but some wonder if this implies a new device at WWDC: this happened when the MacBook was announced.
With expectations of HomeKit developments (the so-called internet of things), such an update might be expected. There were plenty of these devices still on sale in Bangkok iStudio outlets at the weekend.
With Thunderbolt Displays also running short, Joe Rossignol (MacRumors) wonders if this could also suggest a new 4K monitor is on the cards at WWDC.

Last week, a note from Apple (in Thai), told me that prices in iTunes and App stores will be quoted in Thai Baht starting shortly. They were still in US Dollars at the weekend [Wednesday morning - no change]. There may be some rounding up and down initially ($0.99 is currently 35.382 baht), but I hope prices will remain stable afterwards. Currently, bills for apps fluctuate depending on exchange rates.

Several sources, including Jon Russell on TechCrunch reported on the availability of Apple Pay in Singapore, and comments by Jennifer Bailey, VP of the mobile payment service concerning other countries. I would like to see Apple Pay here, but with the conservatism of the Thai banking regulators it might take a bit of time. Or not: someone may make an inspired decision and we will suddenly be able to wave our iPhones at the checkout.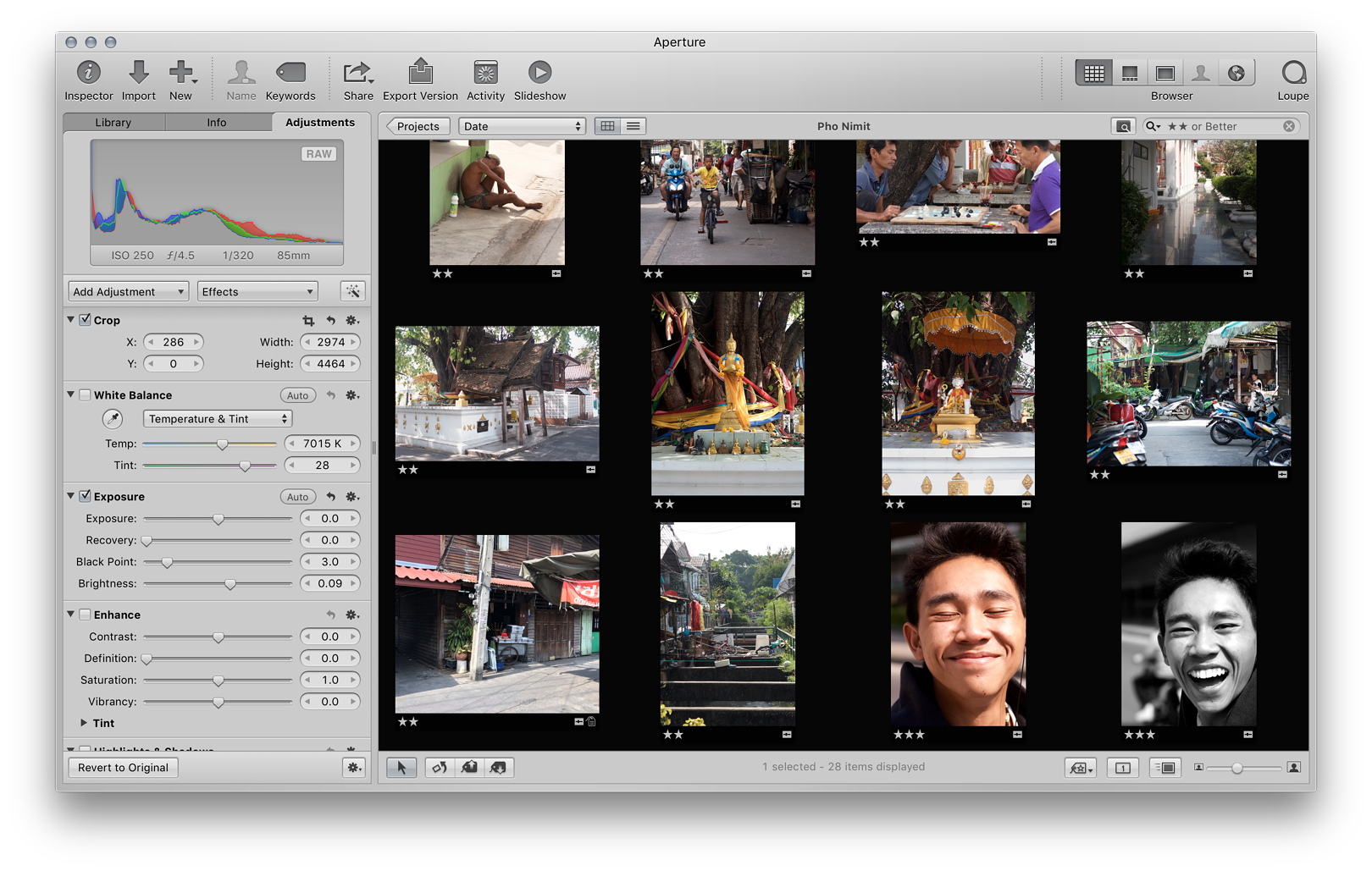 I face the possibility that Aperture will no longer be supported when the next version of OS X is released. This is not confirmed, but Apple no longer updates this app, advising users to switch to Adobe Lightroom. Despite the suggestion, Lightroom is not a part of my future plans. I expect to move to Phase One's Capture One Pro 8 [now updated to version 9].
I chose this after examining several possibilities for Pro users that provide workflow options and editing tools. Lightroom does this too of course (I tried it when it was first released) but there are certain Adobe overheads of logging in to everything at intervals. I also shy away from Google for similar reasons, and I am wary of who uses my personal data.
Apple Photos was initially as weak and as tasteless as Earl Grey tea. It does not really cut it for workflow operations like Aperture or Lightroom. Over the last couple of years Photos has improved, particularly when used with iCloud and iOS versions of Photos.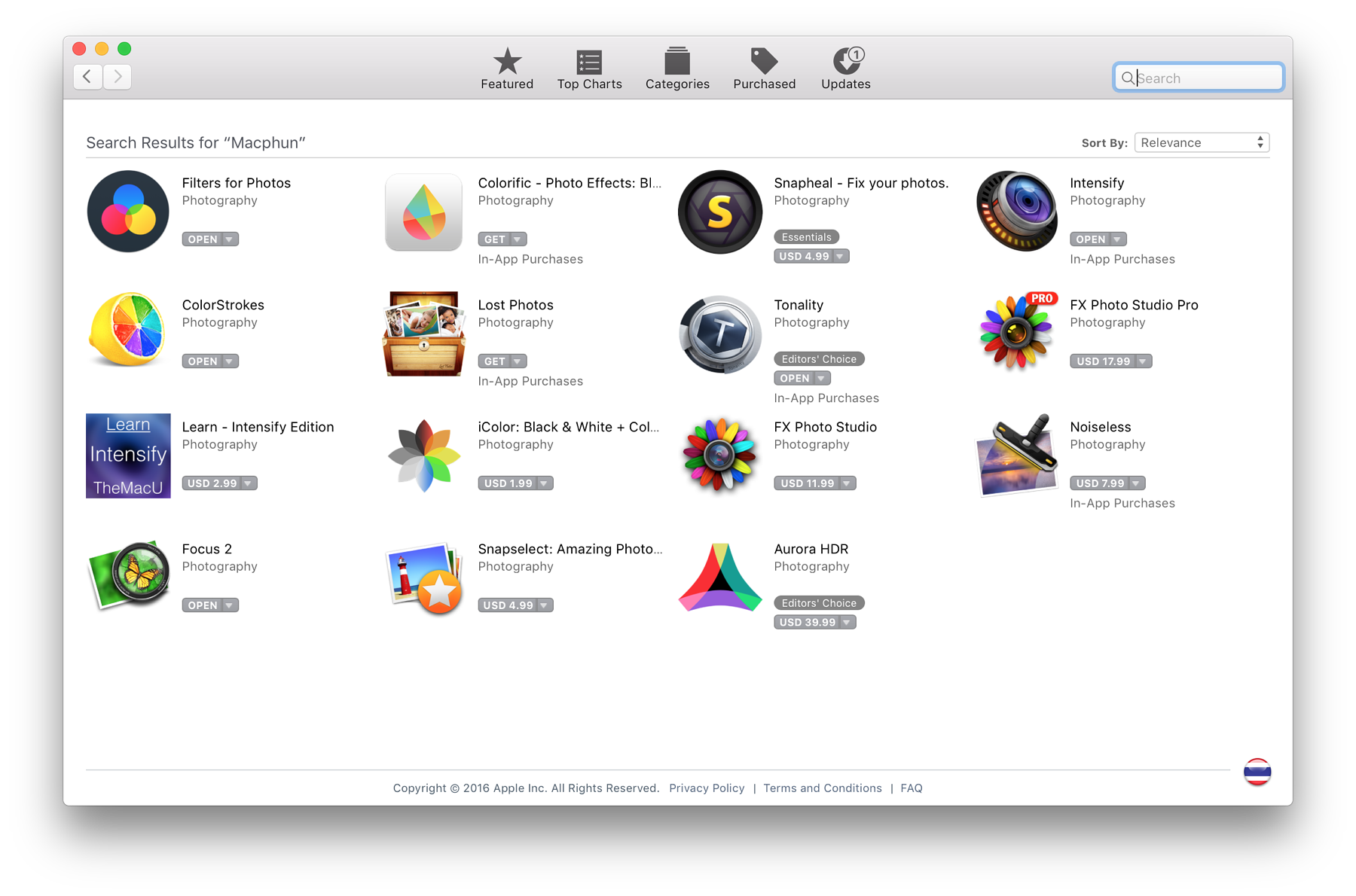 Mac AppStore - MacPhun Apps
What makes Photos on the Mac more viable these days is its use of extensions. I have several, some of which are quite powerful. Recently Macphun, which has many excellent apps (Intensify, Tonality), put out the free Filters for Photos that works as a standalone and like some other applications, adds a Photos extension: the full features of Filters are accessible from within Photos.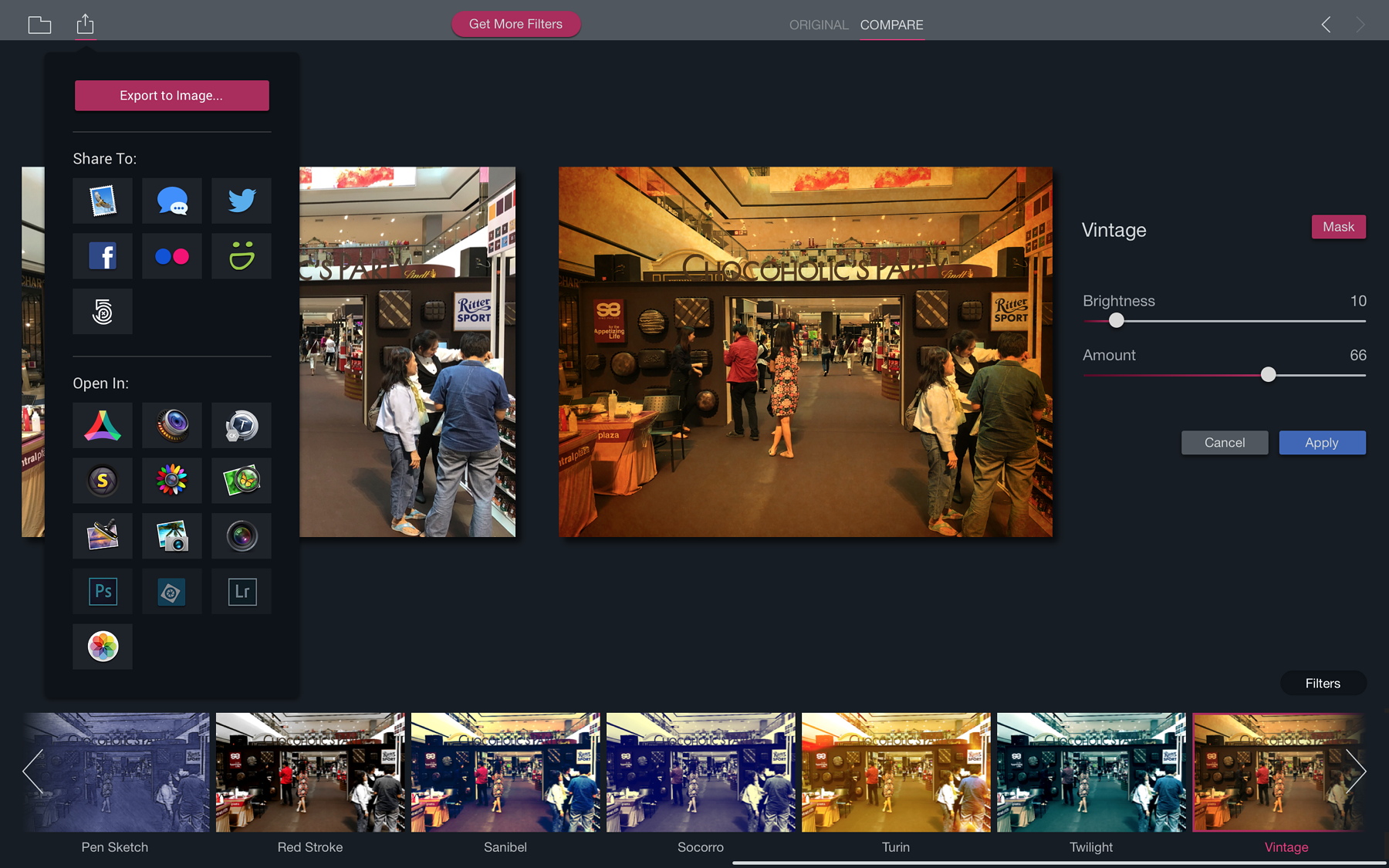 Filters - Extension in Photos

A few days later, Pixelmator was updated adding a Pixelmator Retouch extension for Photos with some more useful tools. The 16 extensions I currently have installed expand the usefulness of Photos considerably from its early disappointing state. I am expecting more at WWDC.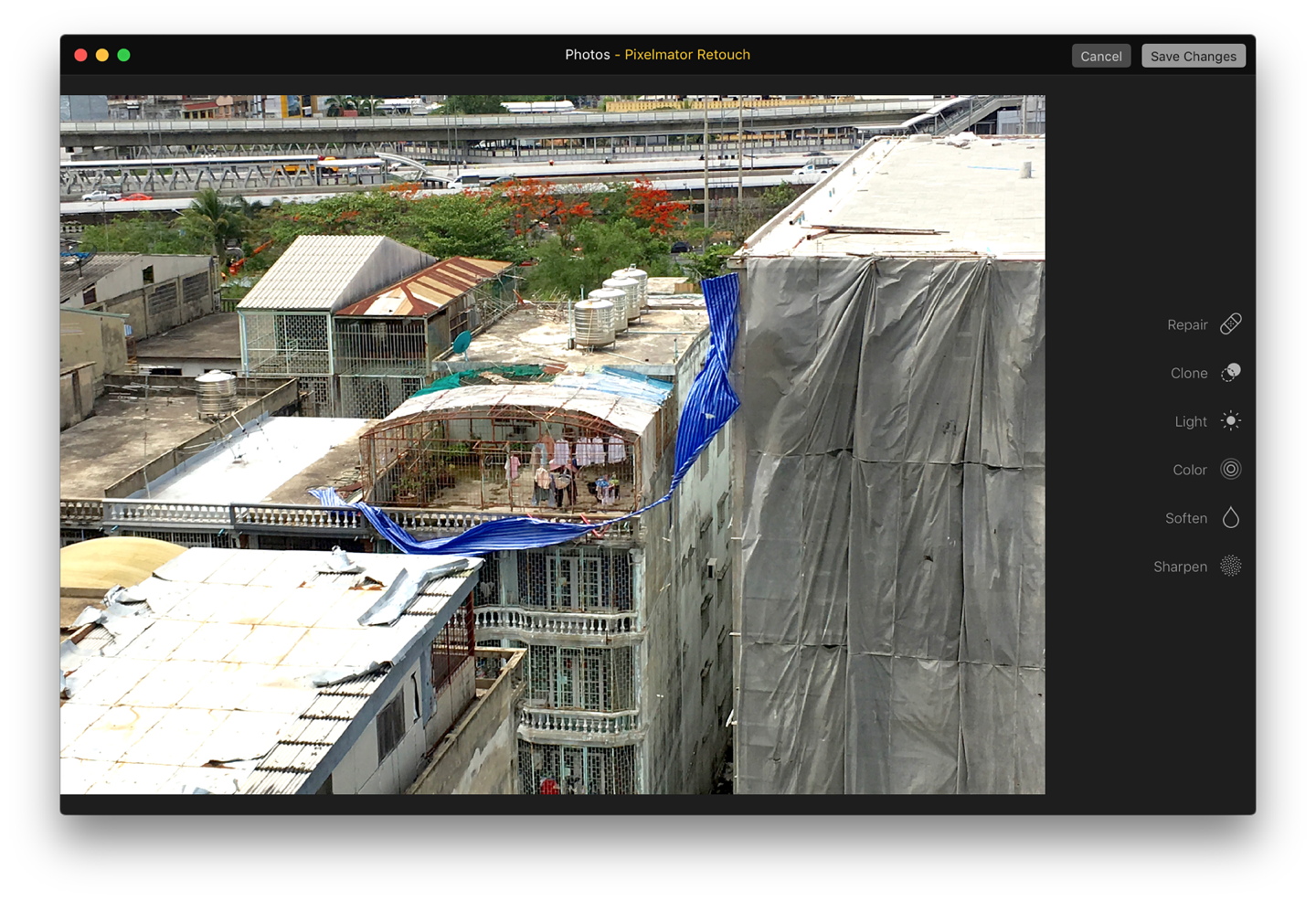 As a late note, Graphic Converter Version 10 was released this week. There are several new features and the price is currently down at $25.99
See also:
Graham K. Rogers teaches at the Faculty of Engineering, Mahidol University in Thailand. He wrote in the Bangkok Post, Database supplement on IT subjects. For the last seven years of Database he wrote a column on Apple and Macs. He is now continuing that in the Bangkok Post supplement, Life.