By Graham K. Rogers
---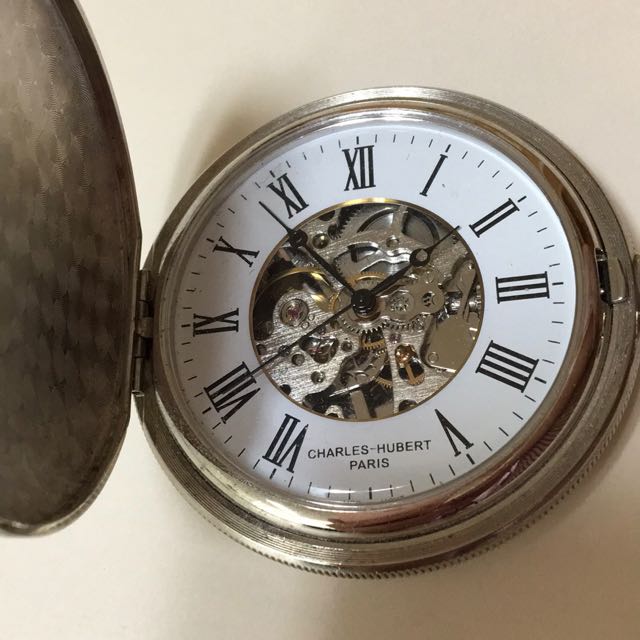 As well as the new iOS 9.3.2 update that hopefully rescued the 9.7" iPad Pro for affected users (I updated mine when the first release appeared without problem), Apple released an update for iTunes: 12.4.1; mainly connected with the way it plays tunes and how VoiceOver works. This was a few hours after some changes to the Thai online stores which were aimed at helping Thai customers. I am not sure about what the team working on the stores for Apple are hoping to achieve.
One of the good parts about the change, although it may take me some time to adjust, is that prices are now quoted in Thai baht rather than US$. When this was announced last weekend in a "coming soon" email to users, there was much cynicism on Twitter with many pre-accusing Apple of rounding prices up. This was not based on any fact of course, but that "I know best" attitude that pervades such public forums.
In the main, the changes were fair, with the base price ($0.99) set at 35 baht which is slightly lower than the equivalent US price, although that has changed slightly in the last couple of days. It is still to the advantage of users here, but only by 3 satang. In the Mac App Store, a recent purchase (Graphic Converter 10) that I paid $25.99 for a couple of days ago, was shown as 909 Baht. The currency converter shows the dollar price as 925.52 baht (now 919.55), so that is cheaper.
This was pretty much the same for the iOS apps with one glaring exception: iA Writer which I bought for $4.99 was initially shown as 179 baht when I checked in the afternoon (Thursday). $4.99 is 177.6 baht, so there was a slight increase of 1 baht 40 satang, which is not unreasonable. Later at home, it was shown as 279 baht: another 100 baht. Unacceptable (the same price Saturday)
Although most of the titling in the iTunes store is in English, some of the captions (e.g. Photography and Video) are now displaying only Thai captions (Rup La Wideo), so these are less easy to identify. I have suggested that twin titles might be more helpful. I also sent Feedback to Apple.
Also after the changes, a couple of the apps I have were missing. I wanted to use them in price comparisons, but the searches came up with nothing. There may be others, but 645 Pro Mk III and Noir Photo did not appear, with 645 showing a weird result page, but not the icon.
Output using 645 Pro Mk III and Noir Photo (center)

I checked in the US Store and it was there. I contacted the developer, too, who was as surprised as me, telling me that there had been no changes at his end. I have passed this and the other comments on. As a note, neither 645 Pro nor Noir Photo were still not available in the Thai app store on Saturday evening.
I have noticed in the last few weeks that updates in the App Store are not going smoothly on the Mac. The report is that the service is temporarily unavailable. With some apps, that lasts for days. In most cases the updates via iOS devices are fine.
Socialgiver from Thailand was the winner in the 2nd Singtel Group-Samsung Regional Mobile App Challenge. I presume that was not for iOS apps. It does not appear to be available in the app store here, although that may not be good guide this week. The developers do have a site. Another app, OTTO was recognised as the Samsung Innovation Award winner. That is unlikely to appear on the iTunes app store as the developers, pitch it as a competitor to Siri.

After a short gap, Airport Base Stations are now available in US stores again despite speculation that there might be a new device coming at WWDC, this was due to the licensing regulations that came into force on 2 June:
Starting June 2, 2016, permissive changes will not be permitted for devices approved under the old rules, unless they meet the requirements of the new rules," the FCC writes. "All devices partially or completely approved under the old rules cannot be marketed starting June 2, 2016 unless they meet the requirements of the new rules in all the bands of operation.
Clear? That quote was provided by MacRumors (Joe Rossignol) who had the original comments on the disappearance and an update.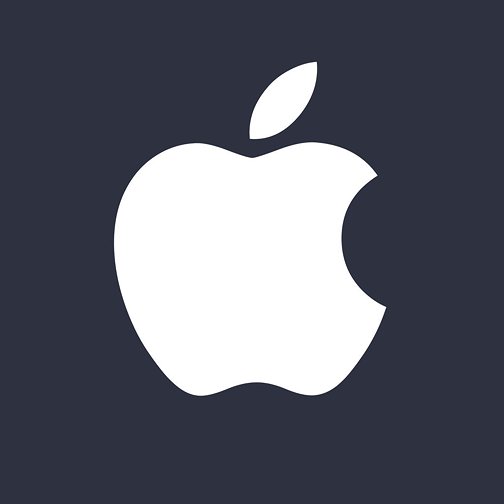 This week, Apple updated its WWDC app to version 5.0 so it is ready for those attending events in San Francisco. There is also now a version for AppleTV.
I downloaded that and saw that as well as space for what will be coming, there are videos from last year's Conference. I watched a couple: nicely put together, clear if a little dry, and good presentations.
I will be there. Right now, I am running though my checklist of things to pack and take (I always take too much). I updated my data plan for the trip this week. Not cheap but I will have full voice/data while there.
I also had to apply for a new US Visa. While the stateside part of the application is a little clearer these days with a new form, the local online service is abysmal with a poorly designed interface and document completion process. This only works in Firefox on my Macs and one part (which I was able to avoid) required me to use Adobe Flash (good security, eh?). As with the FCC rules above, some of the wording is difficult even for a native speaker to understand (there is a Thai version).
Whoever put that site together (the Embassy obviously has a contract with someone) is Windows-oriented and any reference to Macs seems like an afterthought: as when I applied 10 years ago, they seem to be unaware that Adobe Reader is not the only application required to open, view or print PDFs on Macs. Actually, for some of these documents, I sent them to iCloud and printed using a Canon app on the iPhone. It's a new world.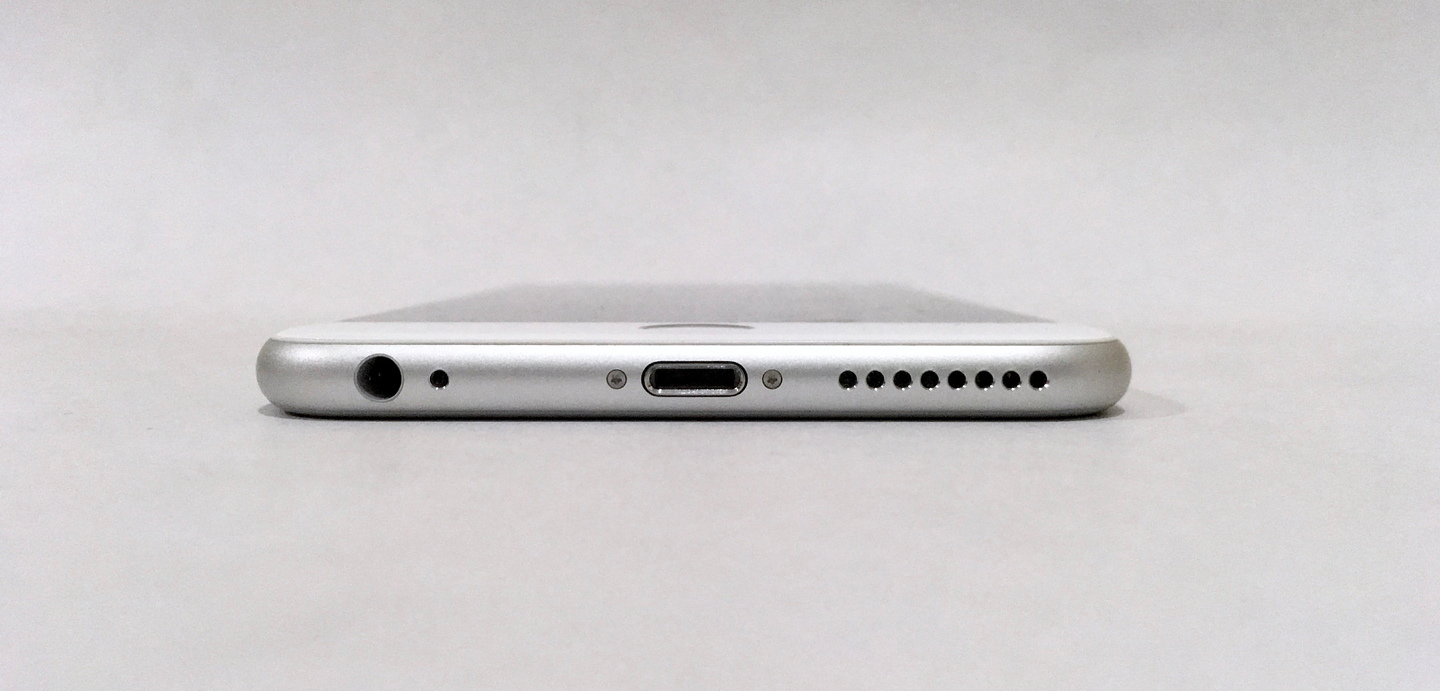 Predictions for next week are starting to reach fever pitch. Let me clarify that: I am as cool as a cucumber, but several sites fail to remember the grammar point that you can go no higher than a superlative. It is difficult to back down from words like, "terrifying", "risk" "peril" and "absolute". I also roll my eye at "millenials", "revolution", "stymie" and others. I would not, however, suggest Orwell's 1984 language cleansing where something could be "double-plus good". There are some good words out there.
Some rumours suggest that Apple will switch to a 3-year iPhone cycle (Roger Fingas, AppleInsider) and there will be no new model this year. That rumour came from the Nikkei site who also put out negative reports on Apple last month. Needless to say, share prices slipped with the 3-year rumour (as they had with the last one), just in time for WWDC where announcements may make the share price rise significantly. Profits.

Other rumours range from nothing new in iPhone 7 (Yeah?), to all manner of additional features from the screen to the camera. Not too many people look inside. This is especially apparent when Apple releases an iPhone with an "S" suffix.
Because it is an S, it could not possibly have anything new, so the iPhone 6S was dead in the water before it was released, despite its much faster processor (A9), the new materials for the body (Aluminium 7000) and the 12 MP camera. But it's an "S". . .
Except when it is an SE, which had most of the same internals as the iPhone 6S (no 3D touch) but was in a slightly reworked iPhone 5 chassis. Commenators raved at that and according to them, Apple had its mojo back for all of 10 nanoseconds.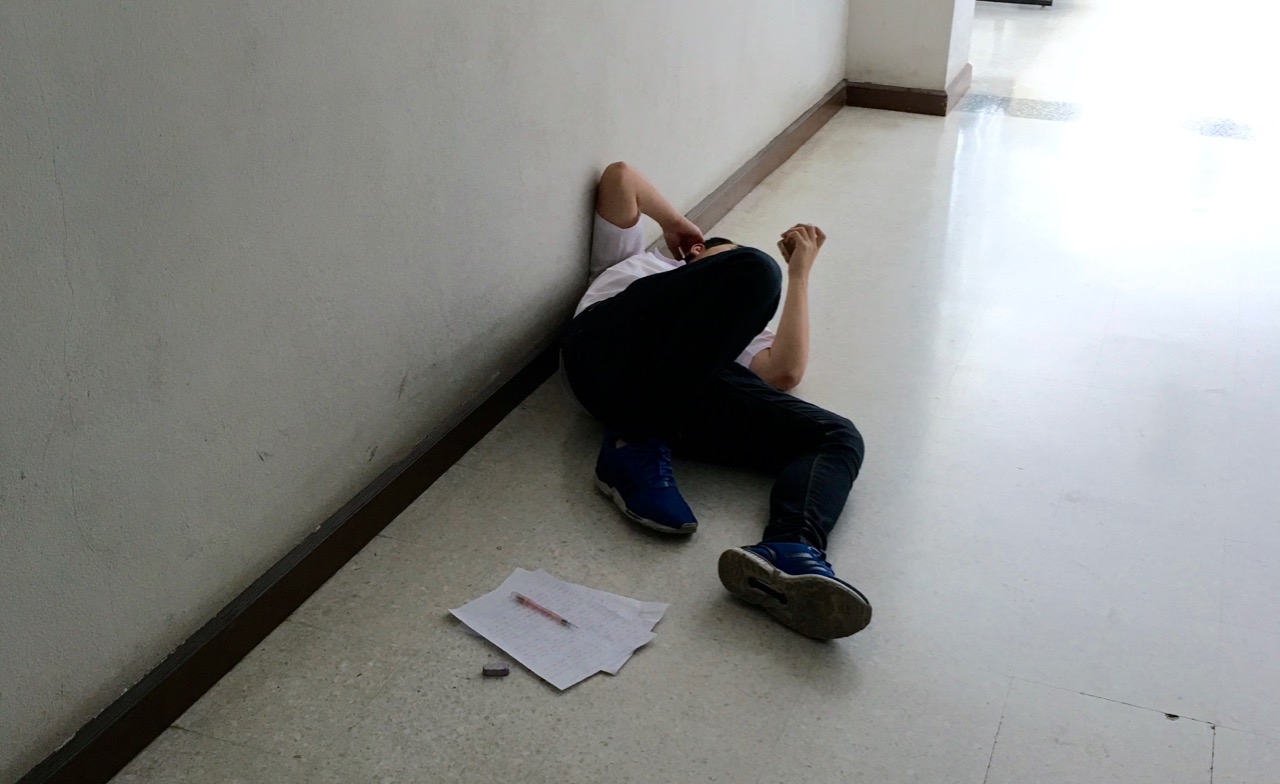 The health of Apple also ranges from the good to the doomed. Among my favourites (in a perverse way) is Michael Blair who writes on Seeking Alpha. The articles themselves all have pretty much the same negativity, but the reader comments are worth reading for amusement purposes if nothing else. They are on to him. Whatever it is - iPhone, iPad (museum piece, he once called this), sales, growth - Blair can find figures that show Apple is weak against Windows, Android, Samsung, and even Blackberry (he seems to have dropped that for some reason now). He also adds in his own gut feelings, which are totally unbiased of course.
But Blair rarely mentions profits. However, after Apple reported its super quarter last year, Blair was quick out of the trap with an "Apple can only go down, it is doomed" article. Look him up if you must, but note that every hit gives him income and only encourages him (and Seeking Alpha) in this irrelevant approach.

Some are predicting that the iPhone 7 (if that is what it is called) will be a success/failure, with some comments already appearing on the iPhone 8: even the curved displays. Just put "iPhone 8" in a Google search and see what comes up
With the iPhone 7 expected by some to be about to fail, it is slightly inconvenient that Broadcomm is reporting that it should have mega-sales in the next few months with an expected 20% surge in profits (Roger Fingas, AppleInsider). This of course would put paid to that 3-year refresh cycle rumour.
Virtual Reality (VR) is appearing in devices from several manufacturers and Apple of course has missed the boat. Those who note that, may only mention the point of Apple hiring a VR team in passing if at all, but history tells us that (as with any future car) Apple is not going to release any half-finished product (let's forget Maps for now) and some solid work is probably being done in the background right now.
And then there was Swift. Apple's programming language that seems to be gaining some traction, had a pre-release of version 3 available for a couple of days, but than that was pulled. I would expect that whatever the reason, it (or a preview) will be available next week at WWDC.
There are also rumours concerning new MacBook Pro computers, especially one from the direction of whom everyone thinks walks on water, who claims there will be a new OLED display touch bar to replace the F keys (Chance Miller, 9to5 Mac).
I have heard little about the iMac range, although would not be surprised to see an update announced soon, if not at WWDC; and there are the secret weapons in the Mac mini and the Mac Pro. They could always do with a refresh at least. Closest to a worthy rumour was the idea that Apple will have a 4K or 5K display. This is overdue. There are a few on sale here at around the 20,000 baht mark.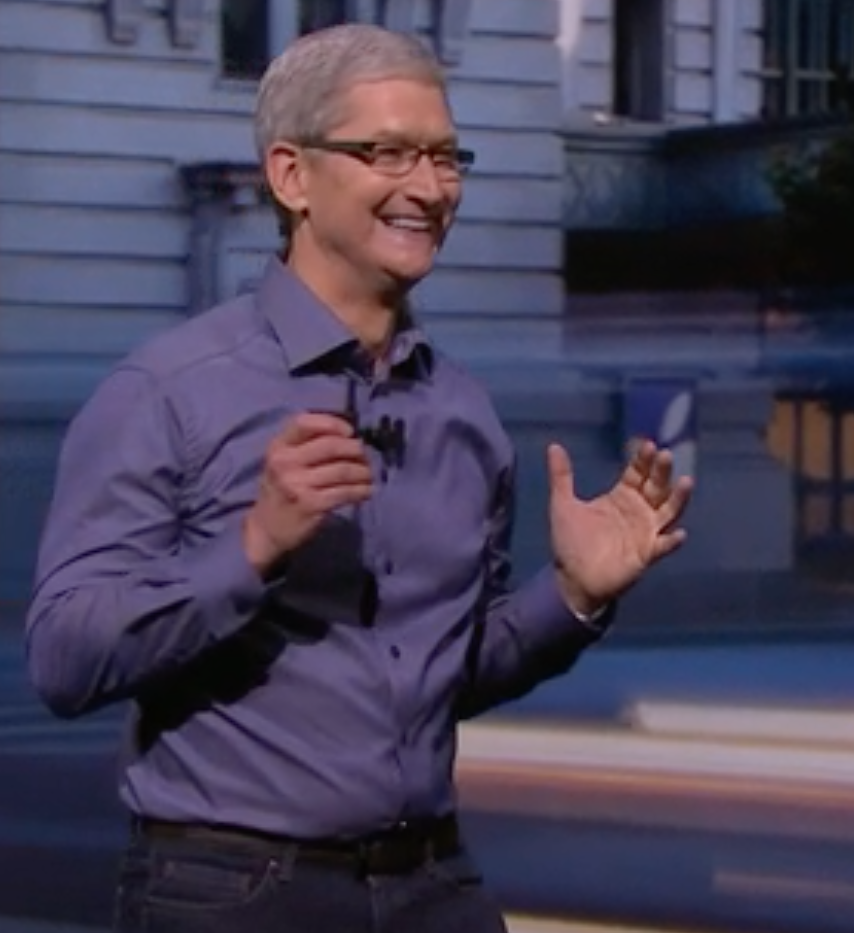 Irony mode on: Top of the list for Apple disasters, must be Tim Cook. The man was picked by Steve Jobs, to whom he is constantly compared, precisely because he was not Steve Jobs. The late CEO knew Cook would provide the stability that Apple would need and in the opinion of many, he has done a first rate job, growing the company significantly and making some hard decisions on the way.
His sacking of Scott Forestall was a clear statement of strength is. Of course there have been errors: show me any company, executive (or person) and I will show you mistakes, myself included.
Most of the comments come from arriviste commentators who did not realise Apple existed before the advent of the iPhone and have considered the bad along with the good. Along with that is the historical philosophy: a fancy phrase for understanding how Apple works. John Martellaro has been following Apple for a long time and his comments on Ken Segall's book, Think Simple are worth considering. Apple needs the "steady hand at the wheel" provided by Tim Cook. As Martellaro writes, "There is no going back."

We cannot go back, but can remember: two non-tech people passed away this weekend:
Muhammad Ali, perhaps the greatest fighter of all time, died this weekend, aged 74.

Luis Salom succumbed to injuries Moto2 Free Practice 2 at the Circuit de Barcelona-Catalunya, aged 21.
Graham K. Rogers teaches at the Faculty of Engineering, Mahidol University in Thailand. He wrote in the Bangkok Post, Database supplement on IT subjects. For the last seven years of Database he wrote a column on Apple and Macs. He is now continuing that in the Bangkok Post supplement, Life.