By Graham K. Rogers
---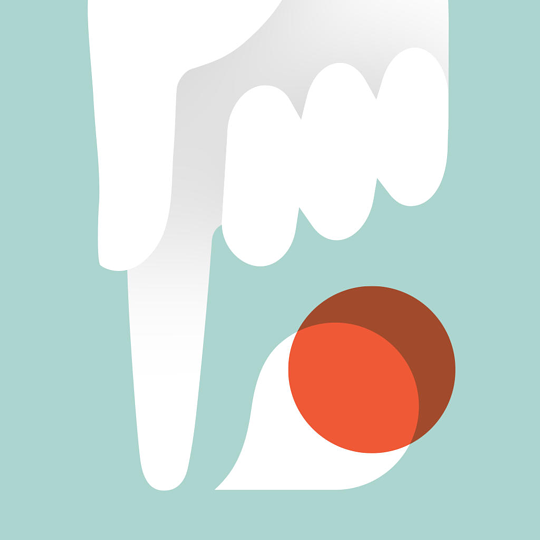 Introduction
Finding my way round the iTunes App store and discovering new apps is sometimes a mixture of luck. This weekend in a section on the main page called, "New apps we love" (that includes several I don't) I scanned through a couple with interesting names but less than interesting processes or results; but then I found This by Tinrocket, which is the opposite: not a really interesting name, but a process with some potential.

When I saw that This was created by the developers of Waterlogue and Popsicolor this was downloaded right away. It costs $1.99 (about 60 baht) and produces output that some may find perfect for social networking sites or more personalised communication (email, direct messages).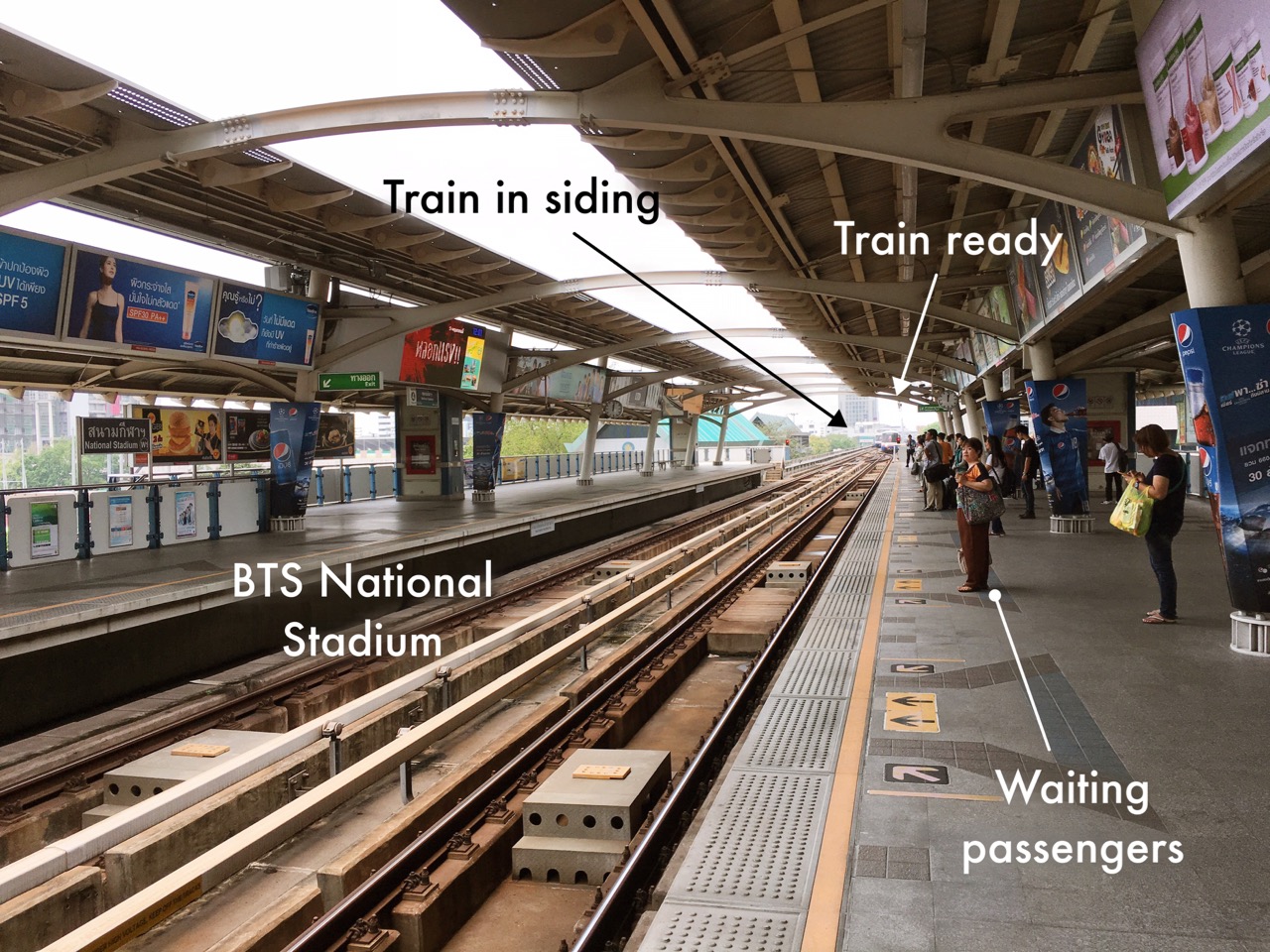 This - The App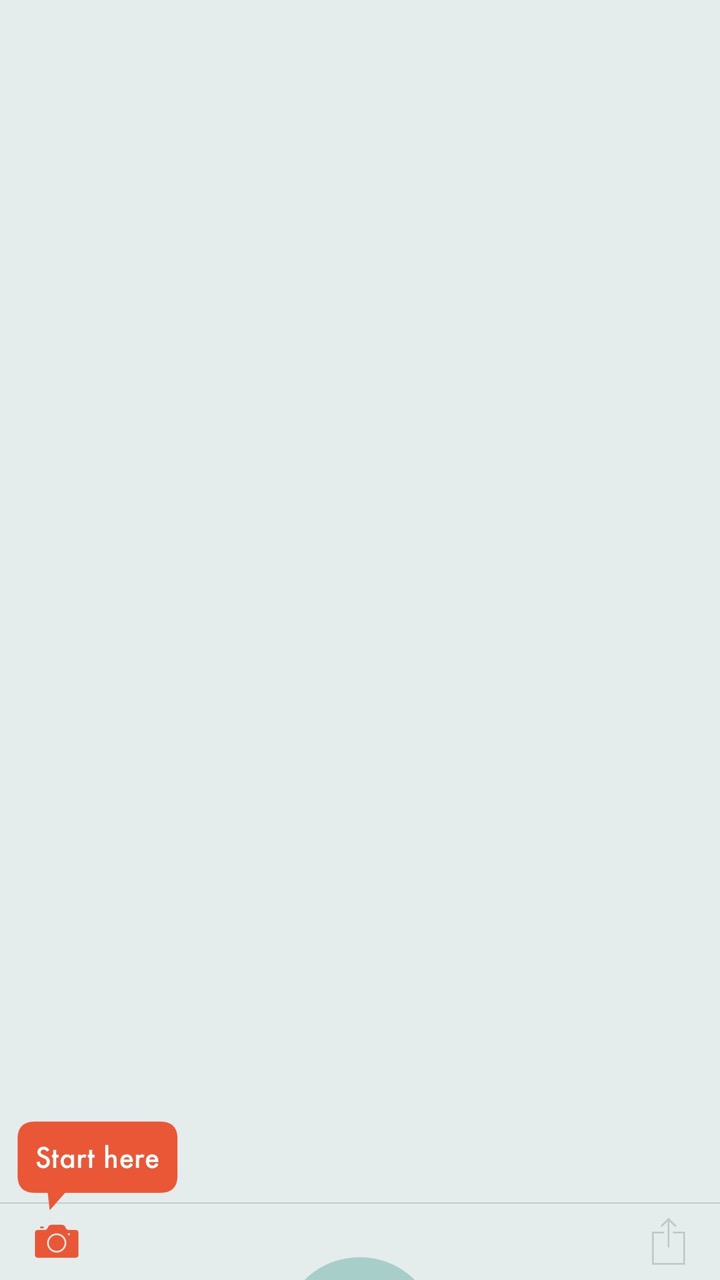 I love simple directions with an app where users cannot go wrong. After the initial screen with a logo, a white screen is shown with an orange camera icon at bottom left. It has the words, Start Here. That is clear enough.

Tapping that shows some developer-provided Examples (like Waterlogue), a link to the Library, another to the Camera, and a greyed out link marked Paste. I was later able to use the Copy command in Photos and this was pasted into This enabling me to work on it right away. Copy works in other apps too. A quick look through the Examples show exactly the types of output users might expect.

Tapping on an image imported from the Library displayed the word, This, with an arrow. The arrow type was easily changed with a single tap. It was simple to drag the arrow and the word, This (or a caption) to position it exactly where required. Arrows and words were white but if dragged across a lighter part of an image, changed to black: clever work here.

A long press on This produced a red cross and the word/arrow combination was deleted. Touching the arrow and sliding it in the direction of This (or caption) made the arrow disappear, but it would reappear if the entry was moved on the screen.

It was easy to change "This" to a user-generated caption by tapping on the word: a keyboard appeared. I was able to write captions using English or Thai characters with no difficulty.






Export and Comments
When finished, the export button gave me several options: social networking apps I have installed (including Instagram); Save; Mail; Copy; and Open In. When I tried the Mail export there were 4 image size choices: Small (56.2KB) up to Actual Size (1.4MB). When editing and exporting were done, tapping the camera icon allowed the user to start over

There is a lot of potential here for labels, but also some foolery of course. And why not? I wrote originally, that there are a couple of aspects that could be improved. Colour change, for example, seemed arbitrary and that might be tailored to the user's own preferences, particularly when certain backgrounds may not work with the black or white option offered.

A Tweet from Tinrocket pointed out that right at the bottom of the editing screen is a slider: the pastel green semi-circle. When this is moved up, my wishes about colour change and the resizing of the caption are covered. Colour is may either be set using Auto (default) or using B and W options. Similarly, to the right of the colour selection, are size options (Small, Medium or Large).


Although there are some fun aspects with This by Tinrocket, I also envisage some more professional uses, in terms of product labelling and technical information, especially for web use. This by Tinrocket is a delight to use in terms of its simplicity: the user can produce labelled images in seconds and have them uploaded for display right away: just the sort of professional output I expect from a developer like Tinrocket. Designed for the iPhone and the iPad (it also works on the iPod touch), the app is recommended.



Graham K. Rogers teaches at the Faculty of Engineering, Mahidol University in Thailand. He wrote in the Bangkok Post, Database supplement on IT subjects. For the last seven years of Database he wrote a column on Apple and Macs. He is now continuing that in the Bangkok Post supplement, Life.