By Graham K. Rogers
---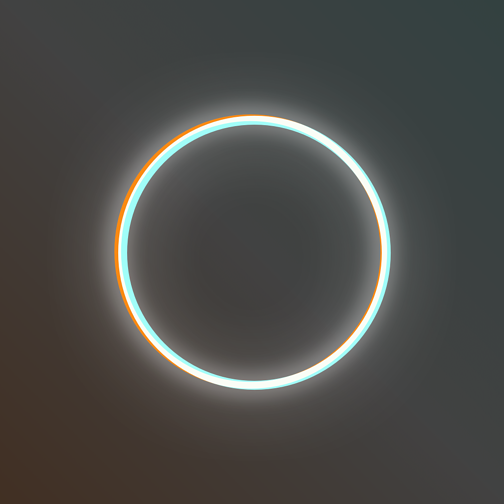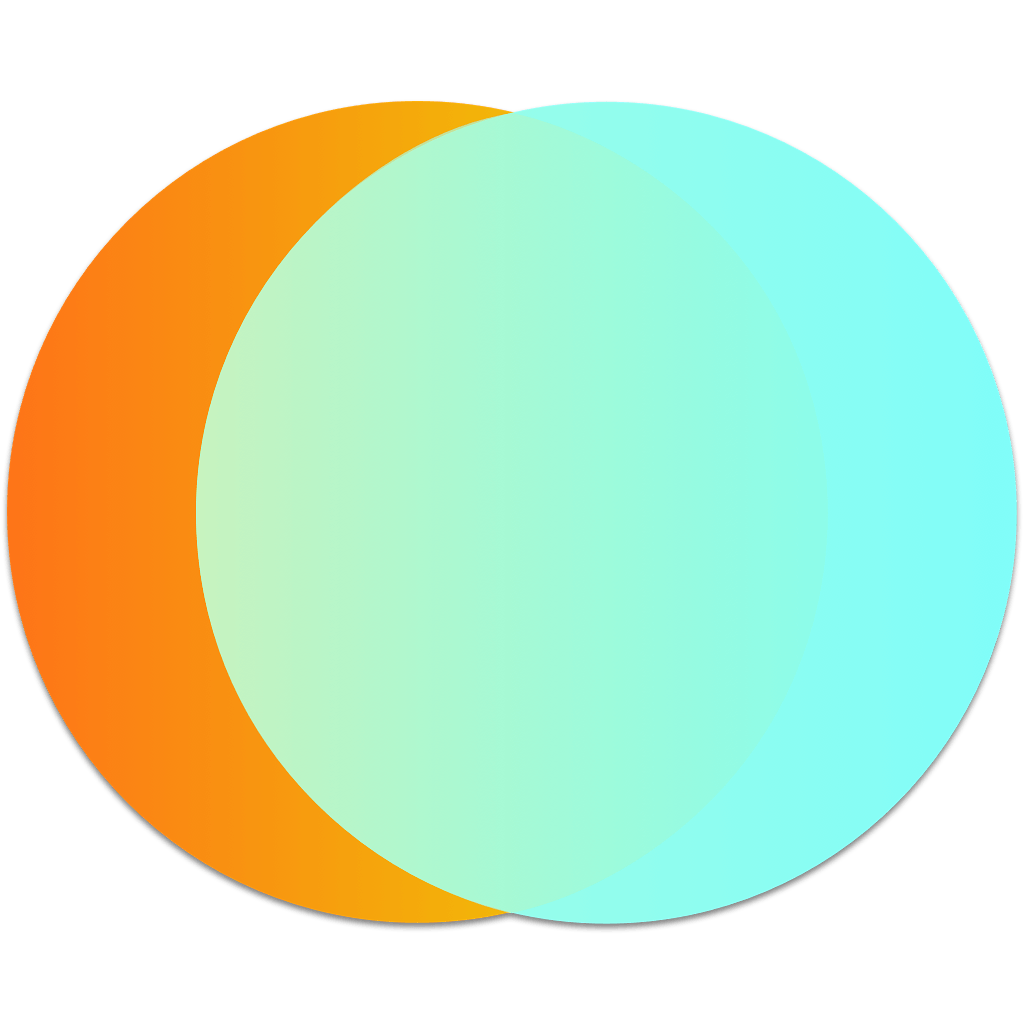 One of my top rated photo editing apps for both OS X and iOS in the last year or so has been Polarr (with two Rs). I first looked at this in July 2015, when it was only available for iOS, noting the flexibility of the app, which was free. I used it on the iPhone and iPAd Air 2 where I was able to produce some good output. I also noted that the features in the iOS version were enough for some users perhaps not to need the additional in-app purchases.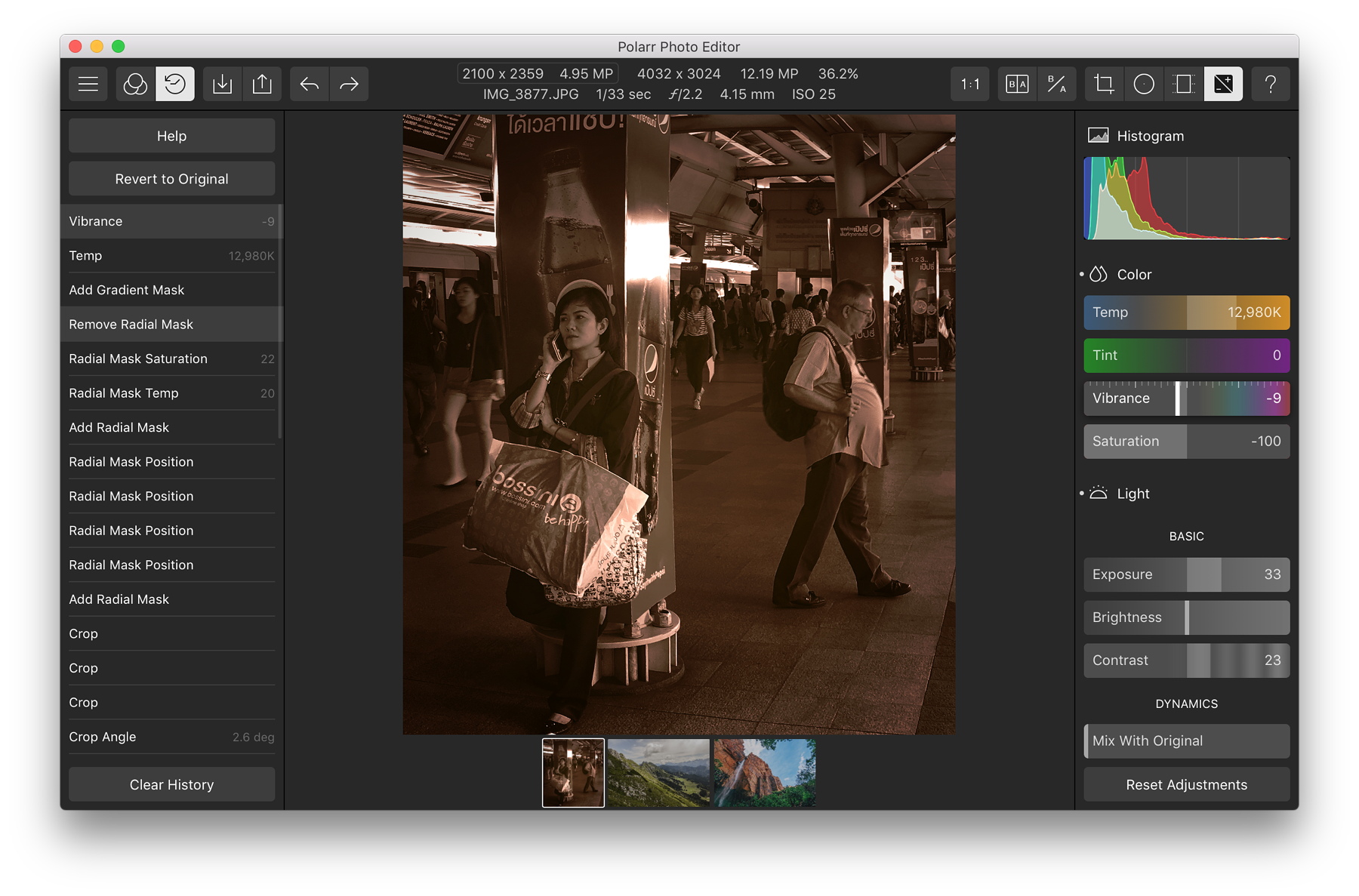 Polarr on OS X - Workflow and Tools

This year, a desktop version of Polarr was released as a paid app and I reviewed it for my Bangkok Post column then. Initially it was priced at $19.99 although was introduced at $9.99, which is what I paid. This week, as part of Apple's Earth Day promotions, it is $0.99. This is crazy. The desktop version can also be used as an extension for Photos, giving users a wide range of useful editing tools, while expanding the value of Apple's Photos. In early trials of the app, I produced some output that made me really pleased.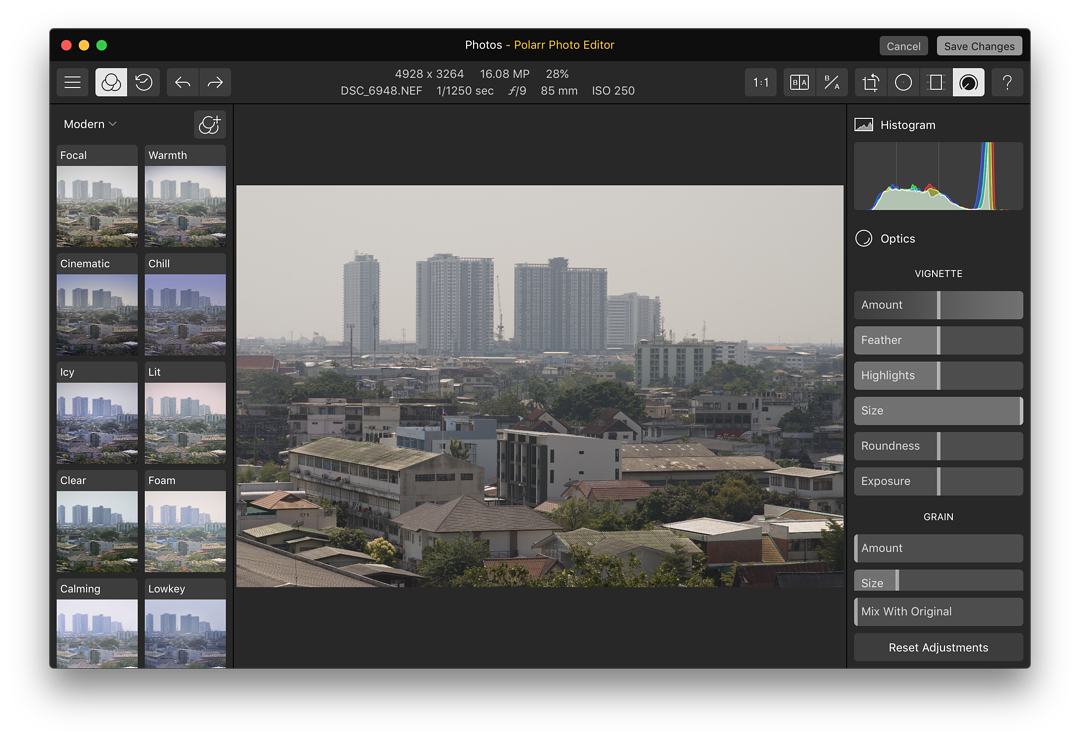 Polarr in Photos for Mac

This week, Polarr for iOS was updated and this too now includes the equivalent of an extension for Photos on the iPhone (or iPad). From within Photos, once the app access is added (use More), the user can access all the tools that the iOS app provides. The free app is already rich in features, but I bought some additional filters.
There are also some high-level editing tools available as in-app purchases: $1.99 for each filter set, $4.99 for all pro features and $14.99 for all filters and features. With all in-app purchases this becomes a really strong editing app: perhaps enough for most.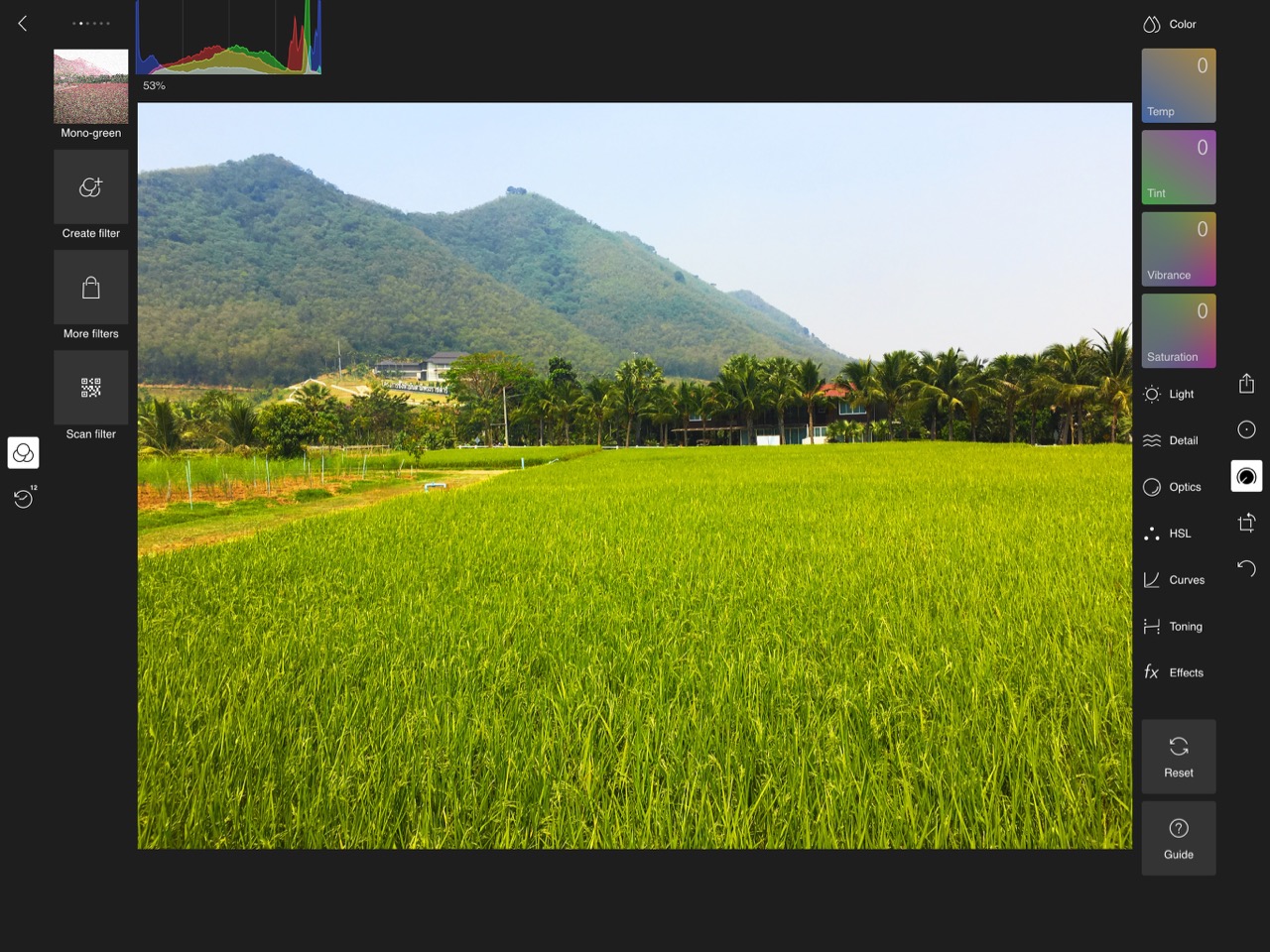 Polarr on iPad Pro - Working in the App

I initially tried this on the iPhone 6 models last year and it works just as well (perhaps better) on iPhone 6s devices; I first also used the iPad Air 2, and the full screen display on the iPad Pro makes editing with this really easy. Along with the features that are available, the basic tool icons at the bottom of the screen (on the iPhone) - Crop, Editing, Mask, Filters and Export - can be reorganised. A long tap allows the user to reposition them.

There is however one drawback that affects the way I work. The iOS app won't handle the RAW images I sometimes import from my Nikon DSLR camera. The OS X version handles these just fine. I imported just over 60 earlier in the week, using the SD card-Lightning adapter and they are available on all my iOS devices (and the Macs). I can edit these in Photos. Although that causes some changes and a JPG is used, the original is still accessible.
With Polarr for iOS, the app (and the Polarr display within Photos) only displays a tiny thumbnail image: iPhone and other iOS images work fine. With that one caveat - few are going to use RAW on iOS devices - this update is really useful. If users have not downloaded it yet (or the desktop version), what are you waiting for?
Graham K. Rogers teaches at the Faculty of Engineering, Mahidol University in Thailand. He wrote in the Bangkok Post, Database supplement on IT subjects. For the last seven years of Database he wrote a column on Apple and Macs. He is now continuing that in the Bangkok Post supplement, Life.