By Graham K. Rogers
---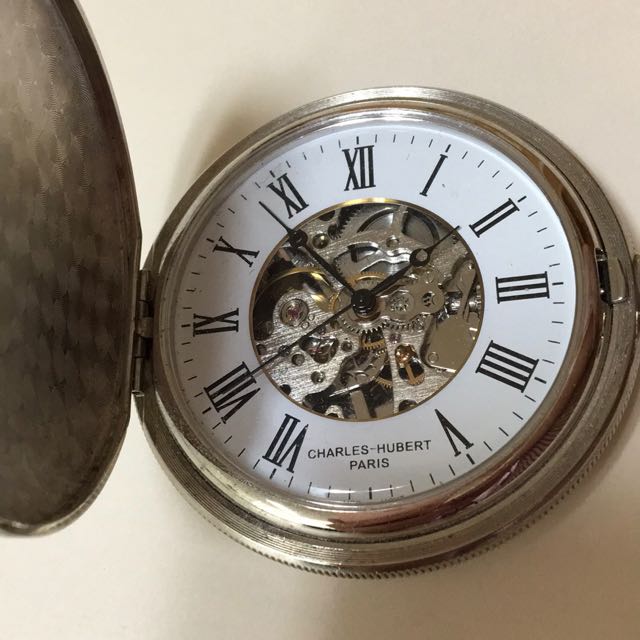 I wrote yesterday about some of the announcements from this week's Apple Event in Cupertino. A number of points about the iOS update (9.3) interested me, particularly the ability for users to pair more than one Apple Watch with a single iPhone.
When I was loaned the Apple Watch Sport, to go with the Apple Watch I was already using, it was immediately apparent that although I had an extra Watch to play with, at a certain level there was some inconvenience involved. This became more apparent in the few days following as I also found that apart from basic operations, certain messaging functions would not work without a SIM card being used. Depending on which Watch I wanted to use, I would have to swap cards and make a different phone the main device for the time I was using a Watch.
I rather like the idea of two watches, and this is particularly attractive for those who engage in sports; one watch for the exercise functions, and another for business. There are other combinations of course, but two watches meant two iPhones and that is not an option for everyone. In an eXtensions column in the Bangkok Post in early November I wrote on this problem: "This needs changing: two watches, one iPhone." My wish was granted this week.
Actually, two wishes were granted as in the same column I also put forward the idea of a need for more bands ("There are some brighter ones, but perhaps still room for more (e.g. yellow, navy blue)") and these too arrive this week. I am particularly enamoured with the new blue Sport and the turquoise woven nylon watchbands. These are $49 each or 1900 baht.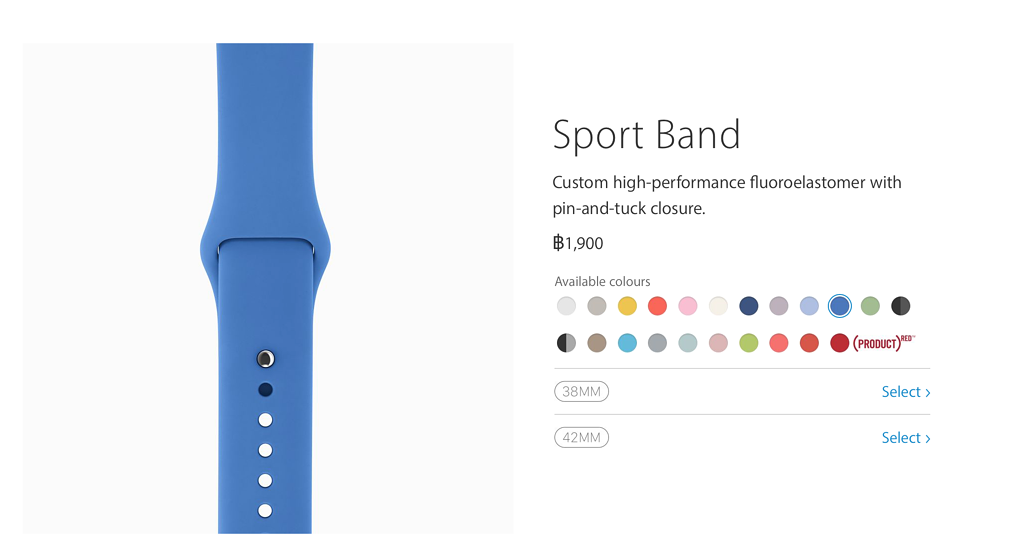 Note the returned ability to shop in English on the Apple Thai pages

Over the last weekend I spent some time with colleagues and students in Kaengkrachan: a time to visit the dam and other power installations and to mix as the students' 4 years comes to a close. One of my colleagues who is an avid runner (out before breakfast every day) expressed some interest in the Apple Watch. We looked at the options and with his smaller wrists, the 38mm Apple Watch Sports would be better for him. Since the weekend of course, prices have dropped and the Watch he is interested in has come down to 11,500 baht (the 42mm Sports Watch is now 13,500 baht).
Having updated both watches on Tuesday I unpaired the Apple Watch Sport from the iPhone 6s and paired it with the other iPhone, so both watches are now listed on the one device.With Auto Switch enabled, I simply change watches and the iPhone app identifies the second watch as now being in use (see below).
I brought the 42mm Sports Watch that I have into the office and my colleague tried it on. He needed the smaller of the strap options. He was impressed with the light feel and also the quick way in which I was able to change watch faces. It was also useful to show how to re-orient the watch face depending on which wrist the device was worn on.

When I swapped the watches later, I had some problem with the re-orientation and with removal of certain apps. I was able to fix this by restarting the watch (hold digital crown and the Friends button). Swapping back to the other Watch there were no such problems and it was recognised immediately. However, when I returned once more to the Apple Watch Sport, the iPhone app took a minute or so to recognise the change. I tried this two or three times. Sometimes the watches were recognised right away, while on other occasions there was a delay of up to a minute. This was not related to entering the passcode.
Apart from these minor delays, which could be caused by intermittent wireless communication, the usefulness of being able to change watches more easily is an obvious plus point. As expected, being able to use data from both watches (such as heart rate) and have that entered to a single Health App, is better: having to look at the Health app (and others) on only one device is more efficient.
Graham K. Rogers teaches at the Faculty of Engineering, Mahidol University in Thailand. He wrote in the Bangkok Post, Database supplement on IT subjects. For the last seven years of Database he wrote a column on Apple and Macs. He is now continuing that in the Bangkok Post supplement, Life.