By Graham K. Rogers
---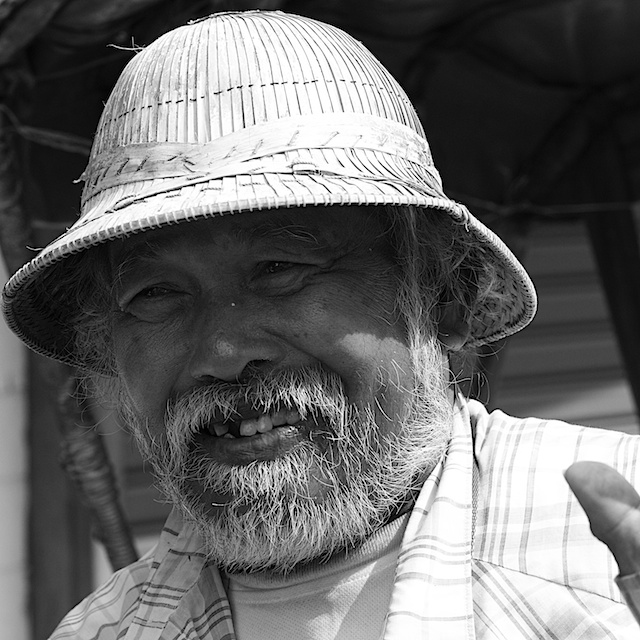 The iPad Pro will be released on 13 November, with orders starting online on 11th (today - see below). In Thailand the price of the 32 GB version is to be 30,900 baht. The iPad Pro is available in silver, gold and space gray. Also released are the Apple Pencil for 3,900 baht. The Smart Keyboard will be available in charcoal gray for 6,700 baht.

iPad Pro and Apple Pencil - Image Courtesy of Apple

Apple-designed polyurethane smart covers in charcoal gray and white are available for the iPad Pro, for 2,800 baht. New silicone cases will also be on sale for 4,100 baht in charcoal gray and white.
Update: The ordering page on the Thai site went live later in the day and the full pricing is now shown:
iPad Pro 32 GB with Wi-Fi - 30,900 baht
iPad Pro 128 GB with Wi-Fi - 36,900 baht
iPad Pro 128 GB with Wi-Fi = cellular - 41,900 baht
Users first choose the colour, then the size/connection options, and the Buy button then goes live.

The iPad Pro goes on sale in some 40 countries, including Australia, China, Hong Kong, Japan, Malaysia, New Zealand and Singapore (note: Vietnam, Indonesia and Philippines are not included). There is a lengthy interview in the UK Daily Telegraph today in which Tim Cook expounds on the values of the device and questions the need for a PC.

Although the Apple TV is already on sale in other countries, it is not yet available in Thailand: it is awaiting approval from the authorities. Like the FCC in the USA, Thailand has its own government organisation to approve devices that use certain technologies: radio, Wifi, Bluetooth. Until they give their permission, a device cannot be legally sold here, although there are usually exceptions for devices approved elsewhere that are brought into the country temporarily.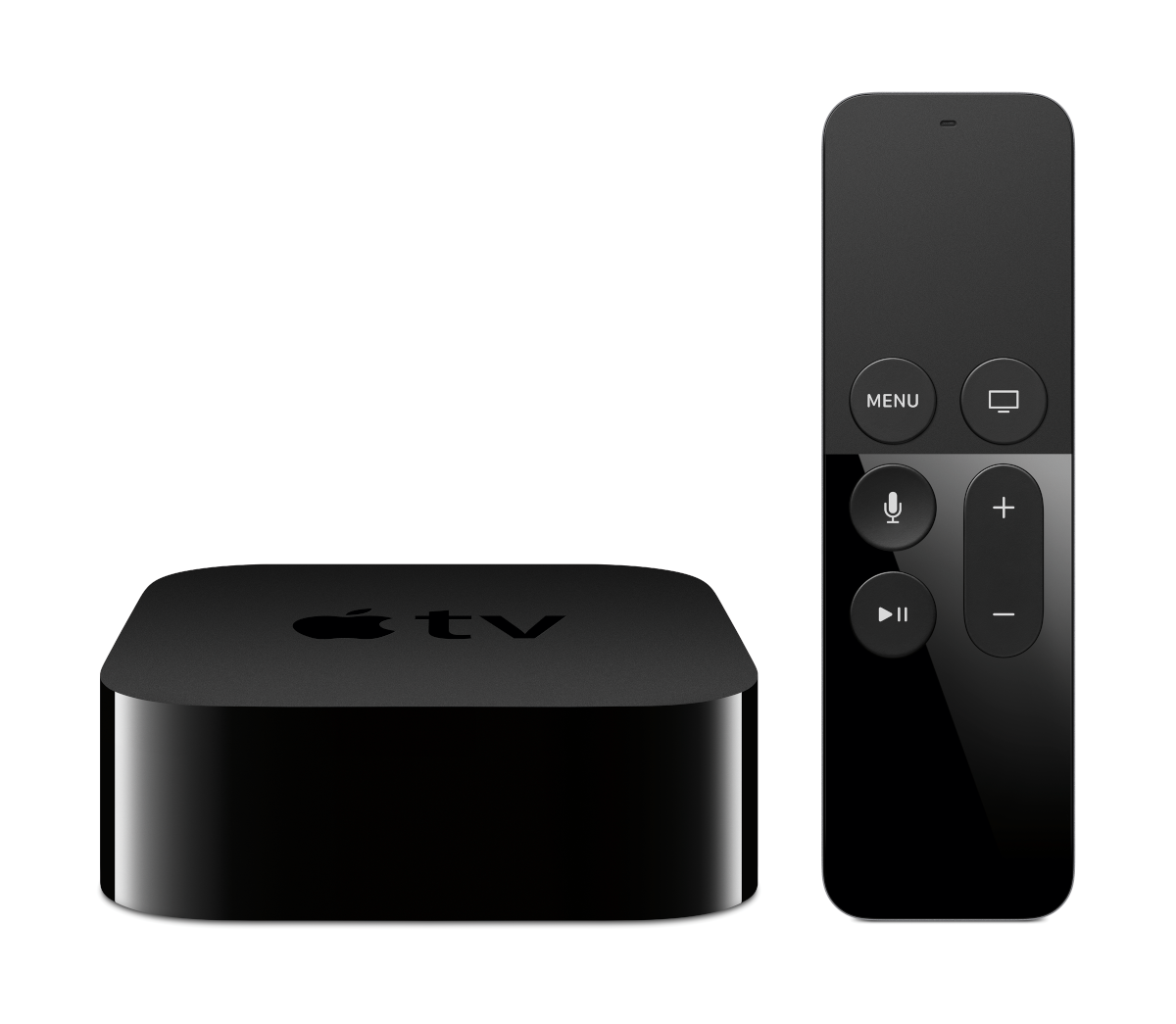 Apple TV and Siri Remote - Image Courtesy of Apple
I am not sure how successful the new Apple TV will be here: the number of channels is low and does not match the range in other countries. It needs some local output (such as Grammy and others) to be of more relevance to users here. Prices here are also higher than in the United States as the devices (32 GB 8500 baht, 64 GB, 10,500 baht) carry additional duties. There was a minor update to the version of iOS used on the Apple TV (9.0.1) earlier this week.
Early reports are giving high marks to the apps now on Apple TV. In the Shopping section of the iTunes App Store, there are now a number of apps in a category of Shop & Sell on the Go; and as a sub-section of that there are a number of apps in a category of Shop & Sell on the Go. One of the main values of the Apple TV to me is the way I can link my devices (Macs, iOS) via WiFi and show content on the larger TV screen.
Also in the iTunes App Store is a section that shows a number of iPhone apps that also work on the Apple Watch, although it is not always easy to find these on the main page of the App Store.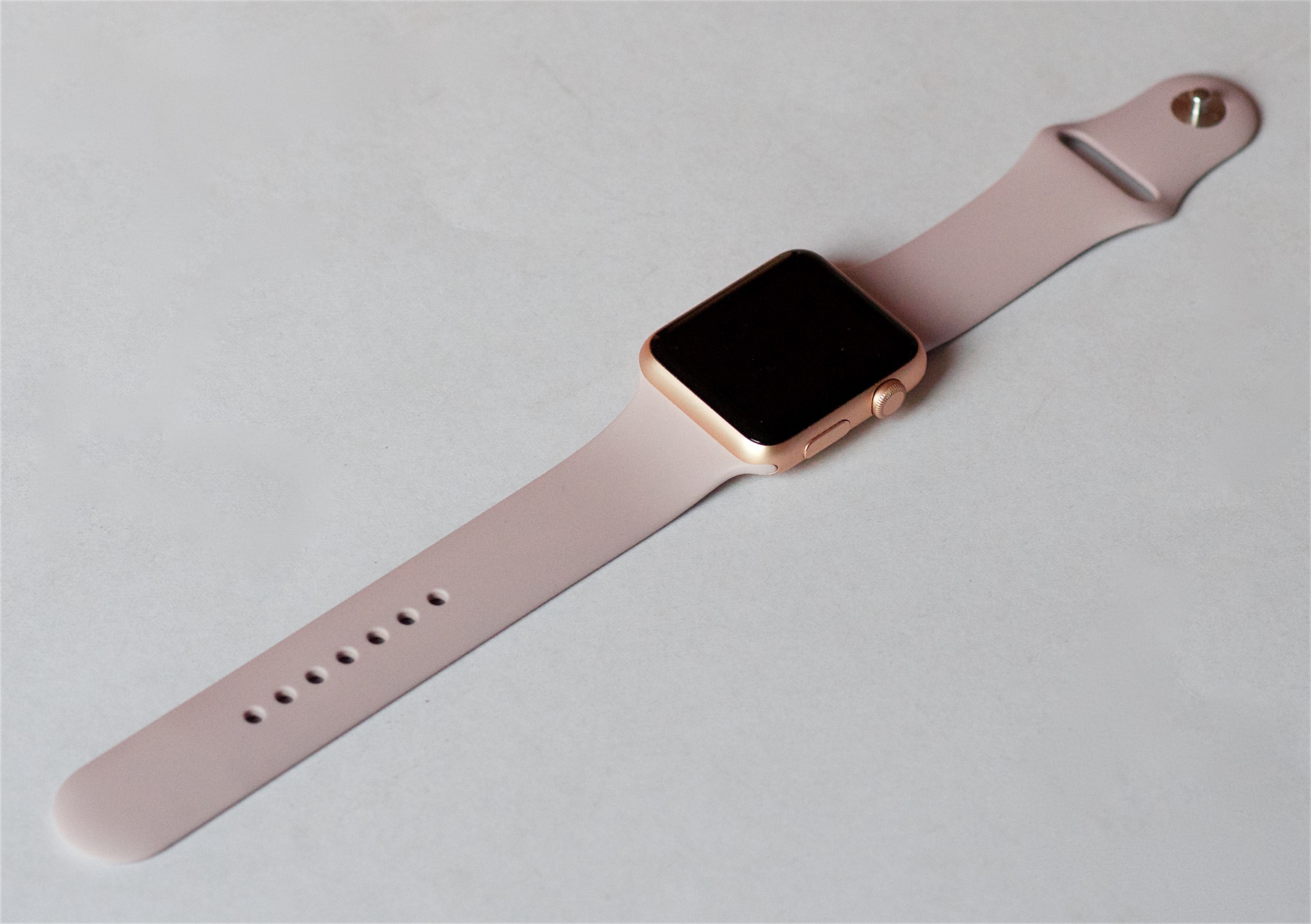 Apple Watch Sport

Just last Friday, the Apple Watch was released in India. Some insist that the Apple Watch is not selling. Tim Cook (who should know) says it is. This was supported last week by figures from Canalys whose research suggest that some 7 million have been shipped (Mike Beasley, 9to5 Mac). While that figure may satisfy some, it has to be remembered that certain watches are high priced and low volume, although the Pebble (200,000 shipped) may not fit that category. Some independent retailers are reporting high volumes of the Apple Watch going to customers.
Since the initial release of the device, new colors have been added to the Apple Watch Sport and there are several new bands. I have been using the Apple Watch with a Milanese Loop band for the last couple of months. A couple of weeks ago I added to that with an Apple Watch Sport in the new gold colour. I had been underwhelmed by the silver finish Sport version earlier: I am not a sports person by any stretch of the imagination. However, the gold version looks really good on my wrist. There is also a new rose gold Apple Watch Sport.
Apple Watch bands: Monday, Product (red); Tuesday Midnight Blue; Wednesday, Stone

I have several Sports bands as well, so last week swapped these around, depending on the shirt I was wearing, starting with the Product (Red) band on Monday. I changed the watch faces too. Some of the 15 fluoroelastomer bands are in somewhat subtle, pastel shades. There are some brighter ones, but perhaps still room for more (e.g. yellow, navy blue).
Apple Watch bands: Thursday, White; Friday Light Blue; Saturday, Lavender

The idea of changing bands depending on clothes or an event (Milanese Loop for evening) is appealing, but I had a problem running a second Apple Watch. Each Watch needs to be paired with a separate iPhone. If I wanted the full range of options, particularly messaging which I find useful with the Apple Watch, I had to swap the SIM card.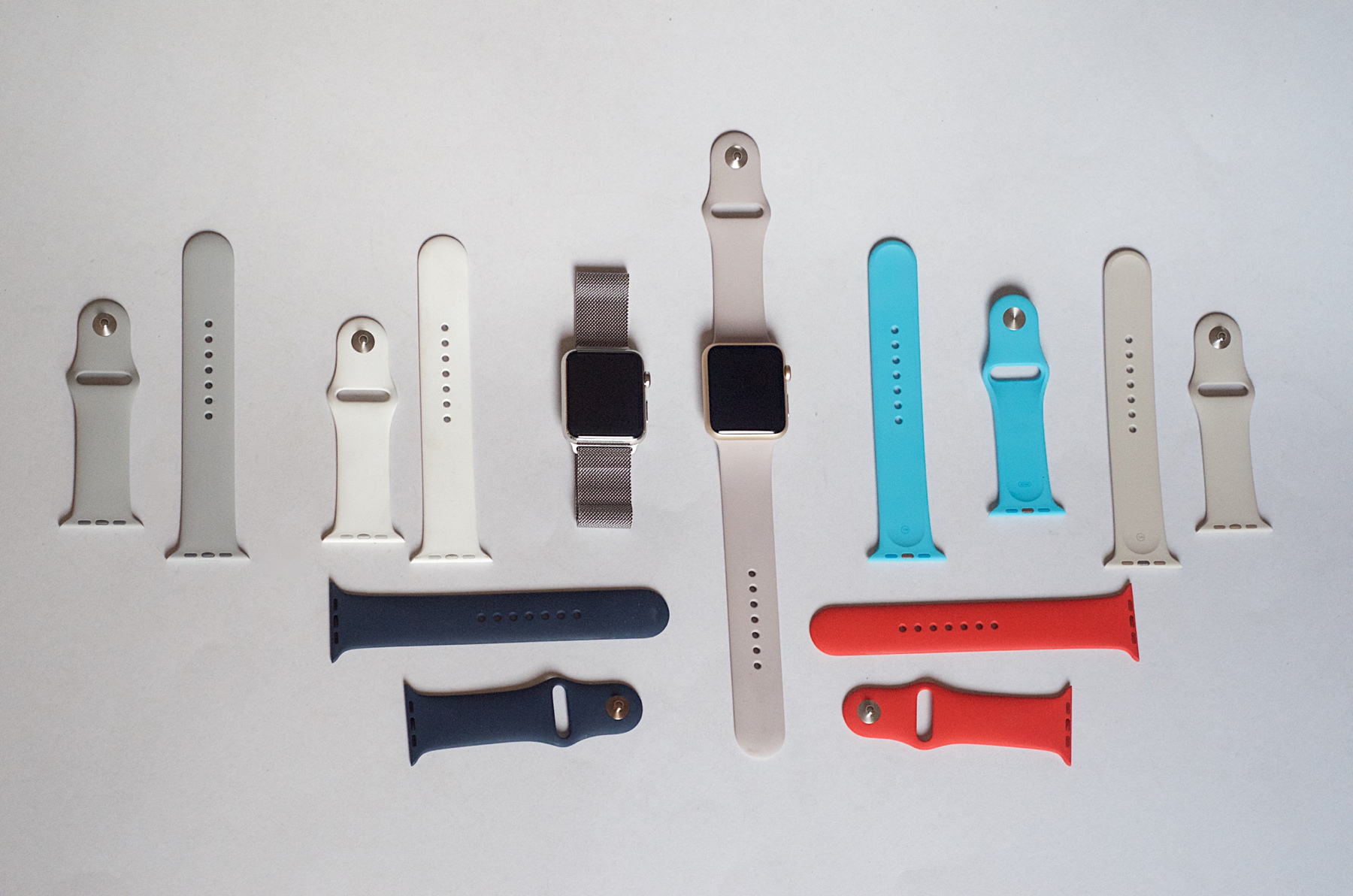 Apple Watch, Apple Watch Sport and a selection of bands

A user might want an Apple Watch Sports model for exercise and an Apple Watch for evening. Fiddling about with two iPhones and a SIM card is less convenient; and any data recorded on one is not transferred to the other. This needs changing: two watches, one iPhone.
The idea of having a second watch is not an affectation. I know many people with more than one traditional watch. One of my students (whom I know wants the Sports model) already has five other watches, including some well-known brand names.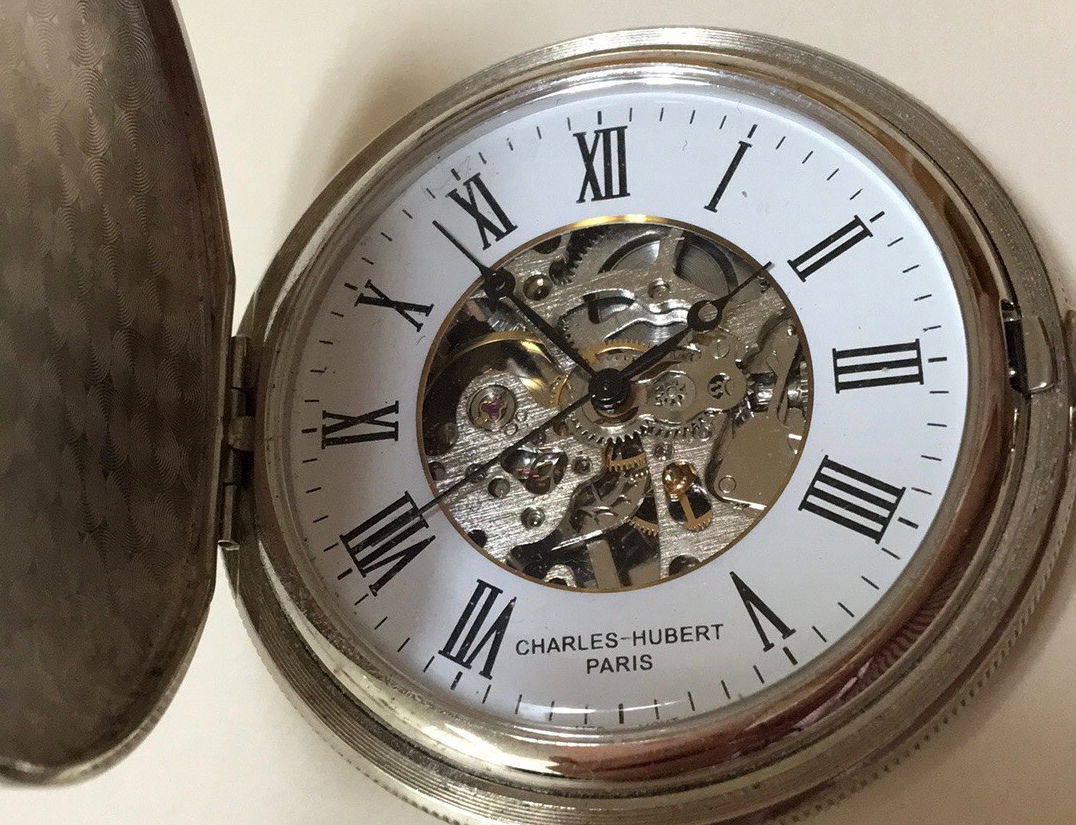 The fingerprint technology on the iPhone and iPad may have an extended use in future. Apple was recently granted a Patent on emergency fingerprints: specifying one finger that, when used, would trigger some form of emergency reaction, such as a call to Police.
A user in Korat who had his iPhone 6s delivered last week, wrote to me with questions about the setup. Once I had reassured him, he began to use it, then wrote back, with the comment, "Everything is so fast and smooth. . . the camera is superb," adding that the 6s is "probably the nicest computing device I've ever owned. A real pleasure to use. I should have upgraded earlier."
Graham K. Rogers teaches at the Faculty of Engineering, Mahidol University in Thailand. He wrote in the Bangkok Post, Database supplement on IT subjects. For the last seven years of Database he wrote a column on Apple and Macs. He is now continuing that in the Bangkok Post supplement, Life.