By Graham K. Rogers
---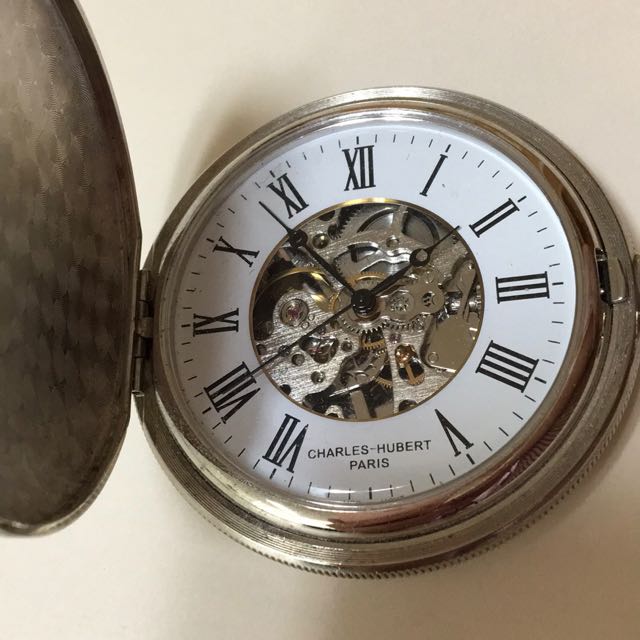 I may be the last kid on the block, but as far as Internet TV access is concerned, the penny dropped this weekend and I am beginning to wonder why I subscribe to an expensive service that has little content that I want. Night after night, when work is all done and I want to vegetate for an hour or two before bed, I surf the channels available to me.
I subscribed to the top level of service just in time to have two series I was enjoying come to an end and there is no telling when, if ever, they will return. I am still waiting to see part 3 of Battleship Galactica. There is the occasional must-see movie, but these are rare. The only things that are essential for me are Formula One and MotoGP.
I have subscribed to Dorna's video service for a couple of years, so MotoGP is ok, although they still insist on Flash for the Mac, so I watch on the iPad or iPhone and use AirPlay to watch on the large screen of the TV. It also has the advantage that, in the walk-rounds and interviews before (and after) races, there are no interruptions for advertisements, which here are usually no more than displays of what Fox is doing: bathroom time.
That leaves Formula One, which has always understood the importance of selling its content, but still only deals with TV companies, unlike Dorna that sells to TV and individual consumers. Is that one sport worth staying connected for?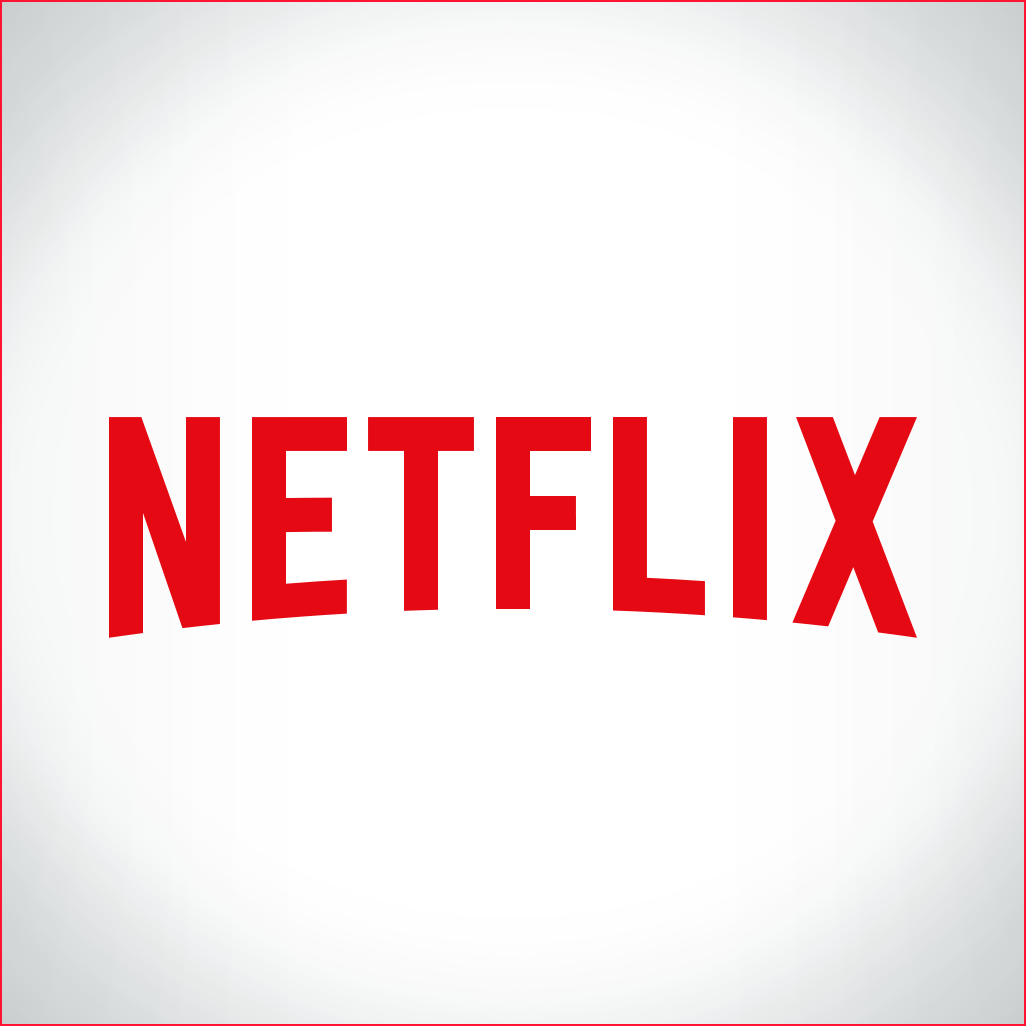 I was not wholly convinced when Apple changed to app-oriented delivery for the new AppleTV and TVOS, particularly as Thailand is so poorly served by content-providers. I now have a couple of news and business apps, but hope for more. Bloomberg TV is OK, but I also want CNBC. I have now found a Reuters channel and have always had apps for Al Jazeera. There are a couple of movie- and documentary-based apps too, but one that is missing is Snag Films. I have this on the iOS devices (so could use AirPlay) but there is a lot of content there.
The clincher for me is Netflix, despite the poor level of content available in this country: something less than 10% of what US users have. There are those here who use VPN connections, but Netflix is trying to stop that, starting with Australia, and I like to report on what consumers here experience.
I had installed Netflix during the week and signed up for the service as part of the installation, meaning I could use these on iOS devices too. I may yet. It was not until Friday that I had time to sit and watch. So far I have been seeing what is available and finally made a couple of choices that evening: Top Boy and Peaky Blinders, which I thought was a stupid name for a series, but found that really was the name of a criminal gang in Birmingham. They have razor blades sewn into the peaks of their caps, which I thought was the preserve of Glasgow gangs at the beginning of the 20th Century. With Cillian Murphy and Sam Neill leading a strong cast, this is compulsive viewing.
I started watching when I was ready; but when I wanted to pour a drink, or visit the bathroom, or speak to someone on the phone, I could of course pause the transmission and then restart when I was ready. On Saturday, I tried a couple of episodes of each, pausing when I wanted, selecting the series I wanted, when I wanted it. As I say, the penny dropped. . . .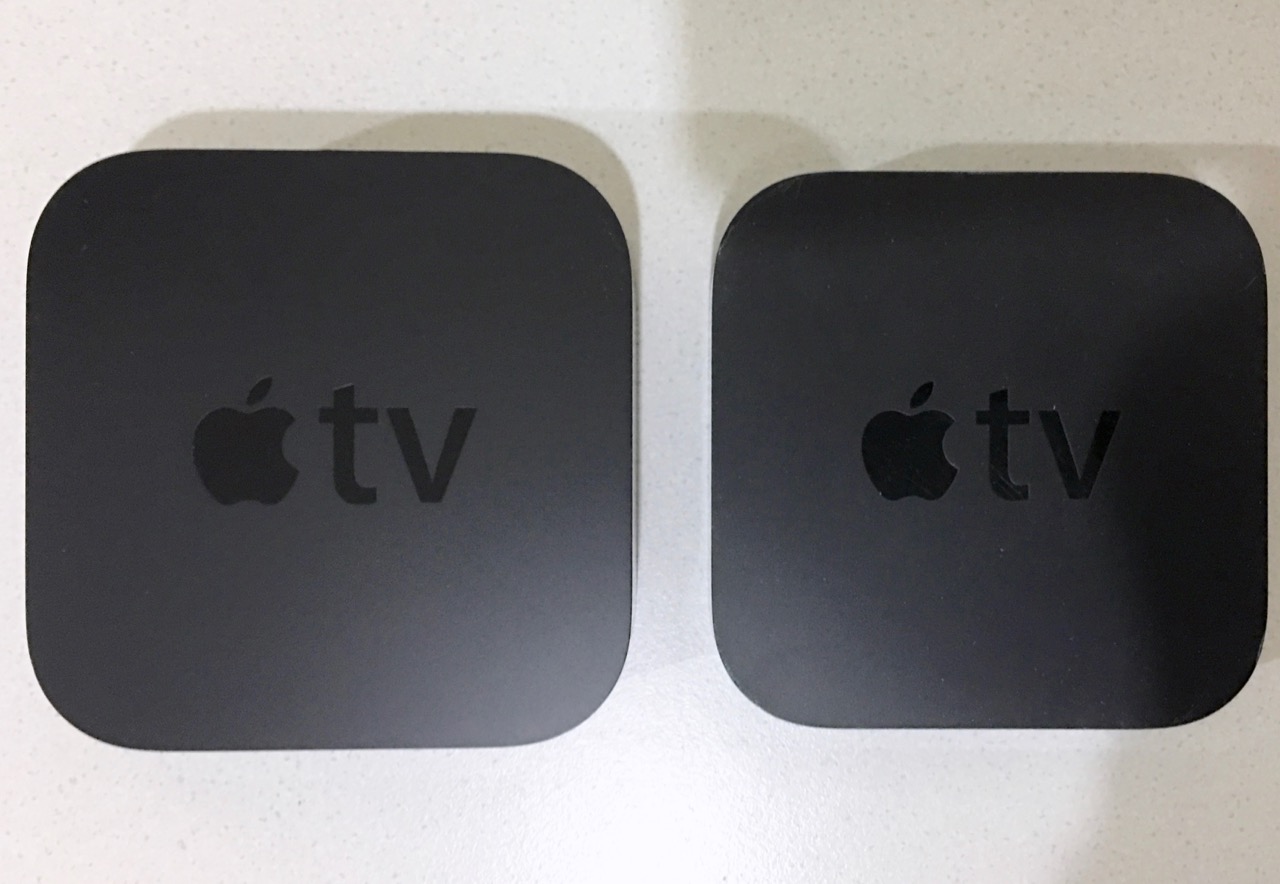 A note on possibilities for a TV-related Apple acquisition came from Robert X Cringely (who worked for Apple at one time), who thinks Apple will buy Dish Network, the American direct satellite TV broadcaster. I was going to take this article to pieces as typical US-centric output, but Cringely opens with that caveat. I am still not so sure, despite his evangelism here. My question covers his opening statement and my original thought: if Apple had a digital satellite system for the US, would the rest of us still be hooked to the internet; and would that mean a complexity in the TV OS? Apple does not like that idea of one device, two systems.

While virtual media forms are expanding, confirming the Negroponte Switch it is clear that print media are deeply in trouble. Several publications have recognised this - some earlier than others - and we recently saw several publications cease their print output and move entirely to internet delivery. The problem is monetization. Although I have a few Google Ads (please click on them) I do not rely on the income to keep the site running.
I buy a lot of the hardware and software I look at, although in the last year or so, I have been loaned some hardware. Other sites are not so lucky, although the major outlets will still have review options - hardware, cars, theater, movies, electric and other products - because it is in the interests of the manufacturers to have publicity. That was why car companies used to fall over themselves to offer the best they could make to TopGear, although some may have wished they hadn't.
The whole concept of media delivery is undergoing a change, and the smartphone is part of that with its access to the internet. That is where news is consumed these days, rather than on a desktop. On my site, 48% of ad hits come from PCs, while the rest is from smartphones (12.9%) and tablet devices (38.3%). That figure for tablets has grown considerably in the last few months with the advent of the News App for users in US, UK and Australia. Obviously, I am keen to see this app appear in other countries.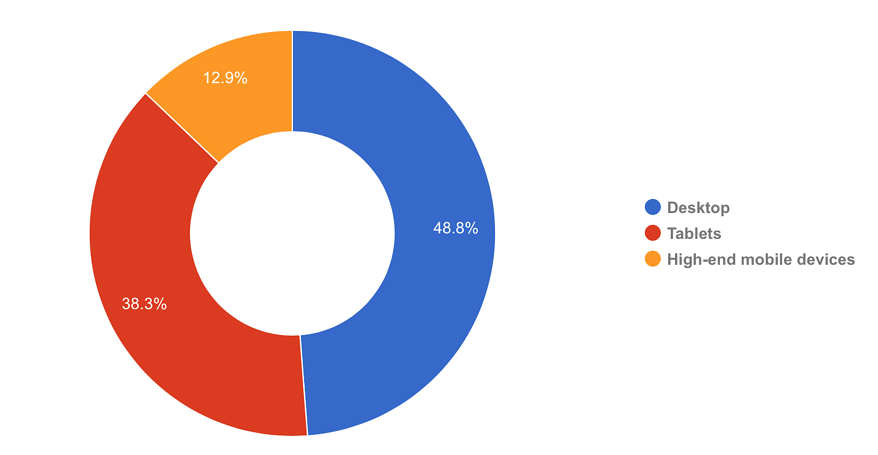 I have a movie that I downloaded from the iTunes store, released in 2014: Black and White and Dead All Over. It is about the decline of a newspaper in Philadelphia, that had several Pulitzer Prize-winning journalists on its staff. So too did the Chicago-SunTimes that dismissed all of its photographic department, giving iPhones to reporters. Although a friend who works for AP uses a large camera for most of his work, he does use an iPhone when needs arise and in the past carried a handy-cam for extra shots (easier to put on a pole for a shot over a crowd).
This week it is reported by Jennifer Faull on The Drum, that The Guardian is about to announce another round of job cuts, to follow the 70 or so that went in 2012. Losses rose from £45m to nearly £50m in the year to March 31, she writes.

There was some disappointment this week when it was announced, Michael Zhang writes on PetaPixel, that Bill Gates was selling Corbis Images to a Chinese company, Visual China Group. It is quite a significant sale with a collection of over 100 million photos and 800,000 videos, but some contributors are not happy because a stock photography company that was part of Corbis has gone too and they are unable to access the site at all: many photographer who are owed money, can't access their images and don't know the fate of their catalog on Corbis.

I have been looking at cameras recently as announcements from Nikon at CES have me more than interested. My Nikon D7000 has done some good work, but it is time to make it a reserve camera. My first problem came with the relocation of my usual camera shop: Sunny Camera. For years, I have used the Central Pinklao branch, but when the renovations started there, they announced the shop was closing and they were moving operations to their main store in Silom Road.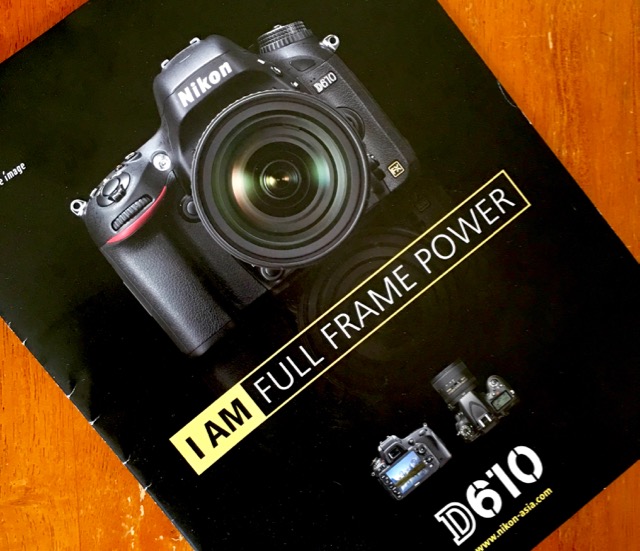 My first problem was locating this. I went from Chong Nonsri BTS station and walked to Silom Road, but missed the shop as I was on the wrong side. When I tried again in the afternoon, I crossed the road, walked down towards Charoenkrung and it was about 300 metres, although the exterior is a little bland: glass and marble, with identification too high up.
When I walked in I was recognised which is always useful and I had a look at the cameras, starting with the top-of-range D5. This was quickly off my list. It has not yet arrived in Thailand, but with a price, just over 200,000 baht, I am just not in that market.
I did look at the D7200 as a direct replacement, but that is (I was told) now an all-plastic body and having dropped a D90, I know the effects. The D810 was a full frame camera, all magnesium body, with some useful bells and whistles, but at 99,000 baht is just a bit much. It did feel good when I held it.
The assistant also suggested the retro DF, but despite (or perhaps because) I already have a Hasselblad, there seems little point, other than making a statement. It is a modern digital camera underneath, so why not have a modenr digital camera.
The D610 looks about the best compromise for me. It has a part-magnesium alloy, part-plastic body (front and back are metal), is a full-frame and the price in Thailand is 52,900 which is in the ball-park sort of.

Currently Apple has a half-price section named, Get Productive in the App Store. There are 13 apps in the Thai App Store and 16 in the US Store. There are a couple of interesting ones there, especially Moleskine and Genius Scan+, both of which I have used at times.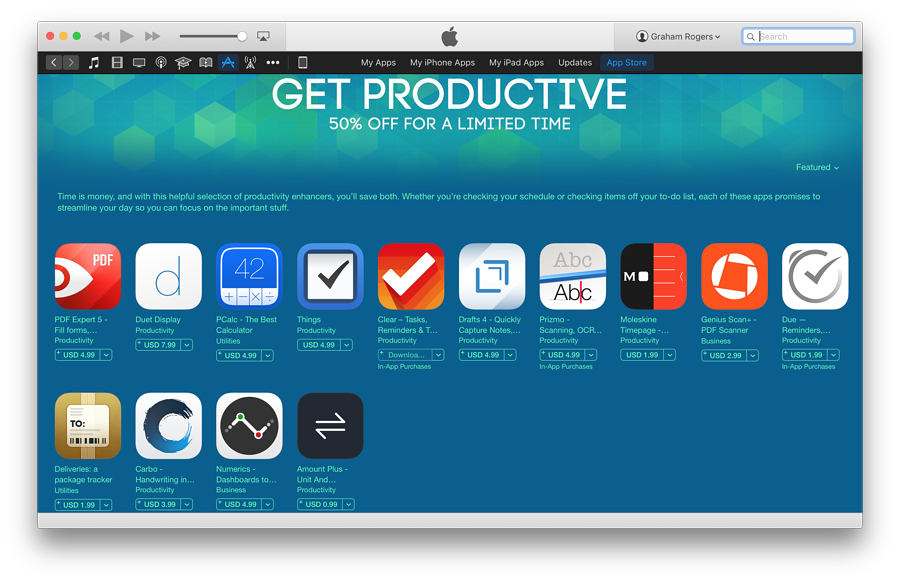 In the latest episode in the long-running dispute between Apple, Samsung, patents and designs, Mikey Campbell reports on AppleInsider that a number of current executives might have to appear in front of the U.S. District Court in the second Apple v. Samsung damages retrial.
As well as Phil Schiller and VP of iPhone, iPod and iOS Product Marketing Greg Joswiak, VP of Procurement Tony Blevins, Senior Director of Industrial Design Christopher Stringer and Chief IP Counsel Bruce Watrous are all listed as potential witnesses. Also shown as possible witnesses are Scott Forestall, who was iOS chief before his dismissal by Tim Cook and Susan Kare who was responsible for the original design of icons used in the 1984 Macs. The list includes a number of others all of whom may need to give evidence. Neither Apple, nor Samsung want to give up on this.
See also:
Cassandra: Weekend Review (1) - Changes in Access



Graham K. Rogers teaches at the Faculty of Engineering, Mahidol University in Thailand. He wrote in the Bangkok Post, Database supplement on IT subjects. For the last seven years of Database he wrote a column on Apple and Macs. He is now continuing that in the Bangkok Post supplement, Life.