By Graham K. Rogers
---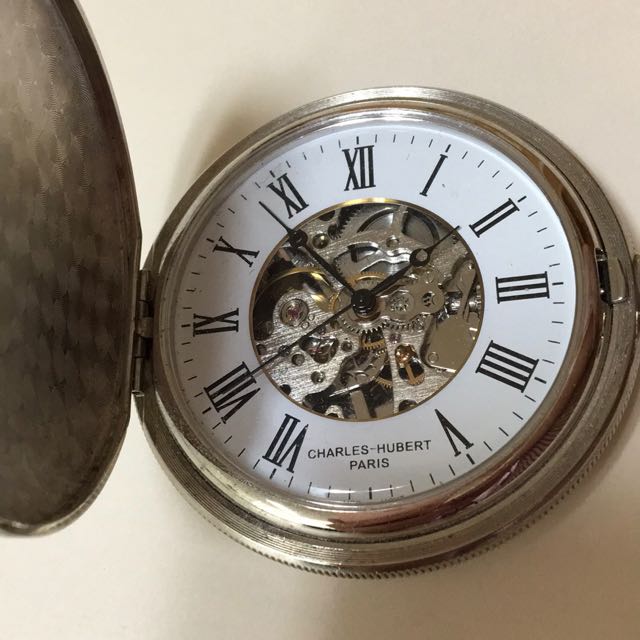 Welcome to 2016. Let's hope there are no nasty surprises waiting for us this year; but nothing can ever be guaranteed, of course.

A new version of Twitter for OS X was released on the last day of 2015 to the sound of one hand clapping. It was supposed to be more like the version on iOS but several users worldwide were disappointed with what we were given. A new blue color-scheme, and some minor changes, like support for inline GIFs, videos, and quote-tweets, but why did they bother? Actually, they didn't. The update was not developed by Twitter but by Black Pixel, according to Casey Newton on The Verge.
Giving the new app a thorough run-through was Jason Snell on Six Colors, who looked at the good and the not so good: generally impressed, but the work needs to continue.
And with all the worries on encryption, Saqib Shah on Digital Trends reports that the latest arrest (in London) was for a couple discovered when the planned locations for attacks were posted on Twitter: no encryption there of course, like those SMS messages the terrorists in Paris used.
With all the arguments about encryption and the risks if the governments get what they want, David Perera on Politica has an interesting look at the work of, and an interview with Matt Blaze, "a leading researcher of cryptography and an important voice on encryption policy".
Remember all those years ago, when the world was thought to be flat? . . .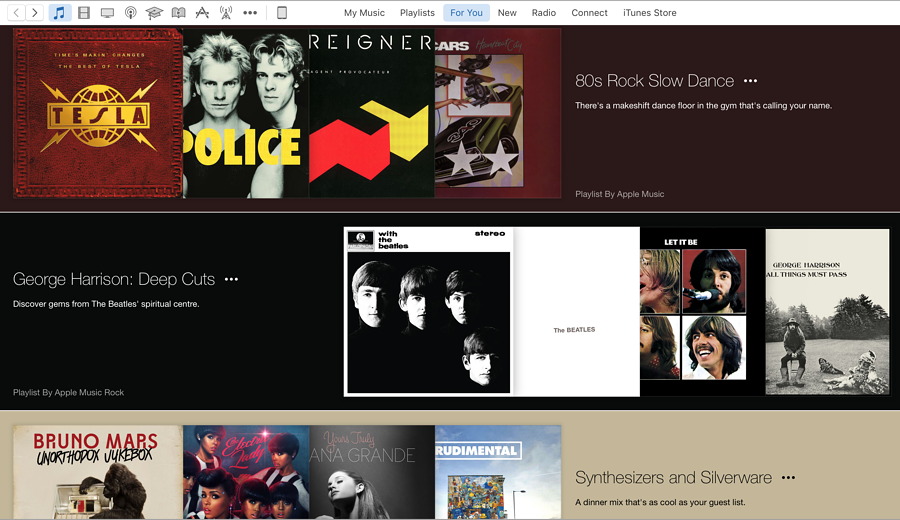 I had a note this week that my subscription to Apple Music had been paid for this month. It is $4.99 here, as copyright restrictions mean that some music that might be available in other markets is not available here, although I have not noticed much of a problem. Of course, almost as soon as I renewed, the Radio disappeared and I like to listen to the Alternative Channel on the train into Bangkok and while walking round Siam.
I tried all day Saturday, then at around 8pm had a look on the Mac. It was OK there, but there was still nothing on the iPhone, now on the same WiFi rather than the carrier signal. I removed the Music app from memory and tried again. Drat. I will have to remember that one.
There are only a few times that the Radio service stops, and I have never had problems with the rest of Apple Music. The Radio does sometimes go offline (it disappears from the iPhone and when I check on a Mac it is the same there). If it goes off exactly on the hour, I mark that as probable maintenance. The other time there are problems is at Siam Paragon where there are so many poor wifi connections (the iPhone defaults to WiFi) as it switches between the antennas, that the signal is lost. On the BTS, once I have left Siam, my music returns.
Around September-October 2015, Apple raised most of the prices of its items, in Thailand, to reflect the real conditions of exchange rates, particularly with the value of the dollar against the falling baht. At the time, I calculated many of the prices, adding 7% to factor in the VAT rate here, and found that there was (at most) a few hundred baht difference. One of the highest priced units, pro rata, was the new Apple TV, which is now belatedly on sale here. The reason for its unusually higher price is that the units attract a higher rate of duty, but this is shown on the Apple pages here.
Apple has also raised some prices in Germany this week, Joe Rossignol reports on MacRumors, "to comply with new private copyright levies agreed to by German trade association Bitkom and ZPÜ collecting societies such as GEMA in December 2015". In the article, he explains which devices are affected and comments that a levy has been paid since 2010, but this is an adjustment.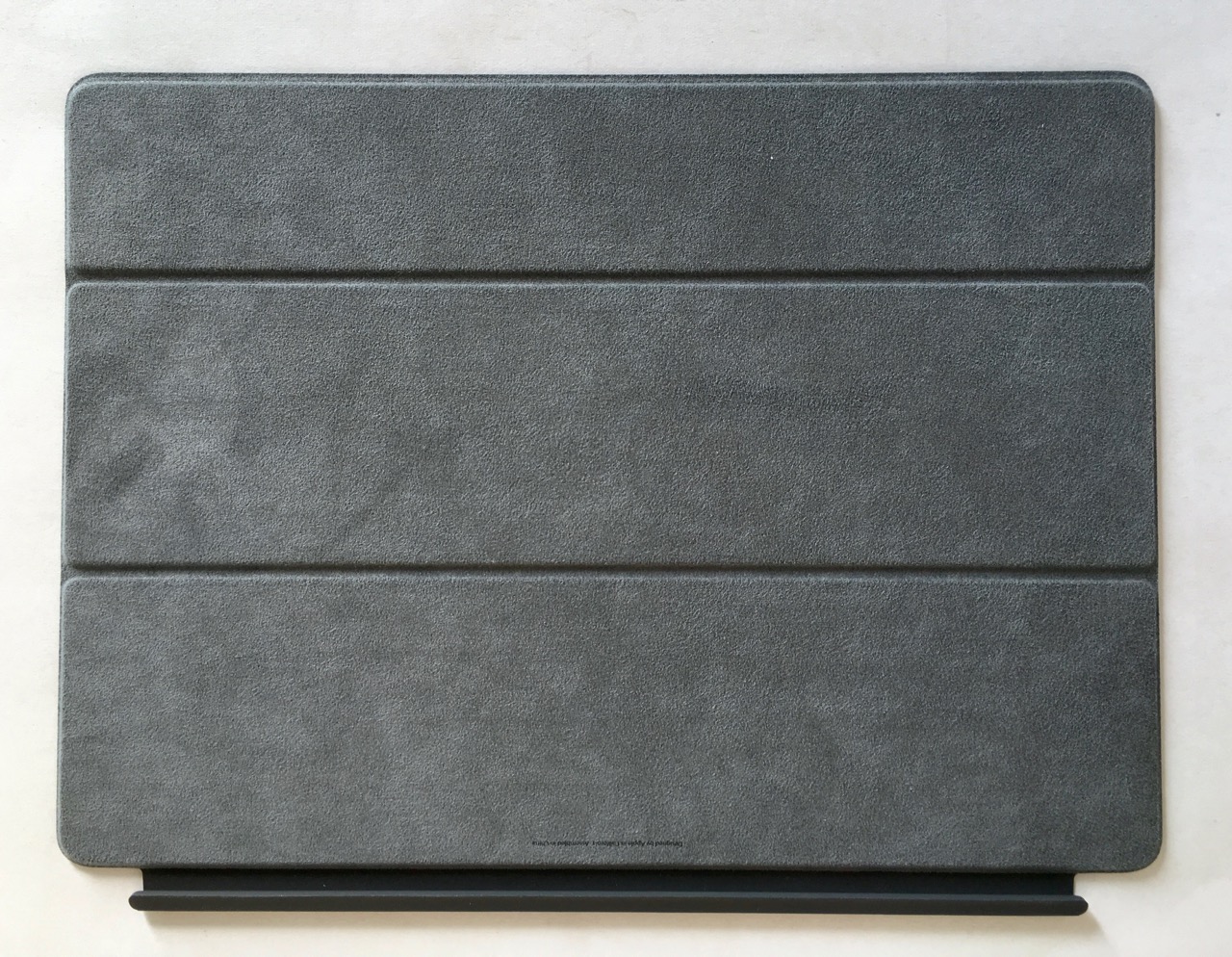 With my use of the iPad Pro and the arrival of the Lightning to SD Card adapter, I am not the only one who has been playing with RAW images on the iOS devices. I joined an interesting discussion began by Joseph on the Photo apps Expert site. There are some shortcomings with the way JPG and RAW images are handled and nothing available provides the best compromise, although users on the site concluded that Filterstorm Neue does a fair job. It may be heading for a Pro update soon.
I have made some positive comments with the way Microsoft is getting to grips with iOS apps in recent months and this week Redmond released another app: Microsoft Selfie. This does what the title suggests, but also works with the main iPhone (or iPad) camera, and there are several filters available for some in-app editing.

A problem with the iPhone exists, but is hardly anything to worry about. Rene Ritchie explains why the TouchID unlocks the iPhone so fast, which can be a problem if a user wants to look at Notifications. It has happened to me on several occasions. There is an easy solution: use another finger.
A nice little trick that a lot have missed was outlined by Paul Horowitz on OS X Daily (and he thanked Federico Viticci of MacStories): if you want to see photos from a year ago, if you have one of the iPhones with 3D Touch, pressing the Photos icon on the Homescreen will have a quick link (with others to Favorites, Recents and Search).
Some people never learn and despite the number of times this has happened, MacNN reports that a UK father was surprised when his 7-year old son knocked up a bill of US$5,800 on in-app upgrades for Jurassic World just prior to Christmas. Having ignored numerous warnings - and the settings that would have prevented his son from making the transactions - he blames Apple and expects to be recompensed. Don't let your kids have this type of access: easy enough.

The end of one year, and the beginning of the next, always brings a rush of articles telling us what was wrong, what some (Apple) should have done, and what will be coming next. Predicting anything with Apple is the surest way to get egg on one's face. Actually, making predictions is always a loser's game, Apple or not. I may try some speculation from time to time, but this is phrased more as a wish-list, as in I wish there were:
White balance in the adjustments in Photos on the iPhone
A return to English language for the purchasing pages on the Thai Apple site
A proper replacement for Aperture from Apple, not a resignation that Lightoom will do (it won't)
Needless to say, there are some acceptable articles at this time of year and some that are make-weights or space fillers: what publishers use to call pot-boilers. Sanjiv Sathiah on MacNN writes about What is wrong with Apple: "Poorly executed, poorly managed, and badly delivered." The article focusses on this year's releases. My response is No, No and Maybe (in reverse order). What works for one may not work for another (and vice versa) but anyone missing the point about the range of devices now available to users, including the iPad Pro, needs to find a proper day job.
Always pay attention to Daniel Eran Dilger. His knowledge of Apple and his thorough fact-checking (some like Michael Blair might do well to note this - see below), are always worth looking at, despite the length of some of the takedowns he writes. This week, no takedown per se, but an extended comment on the critics that think Apple is a "hit-driven movie studio that's one film-flop away from disaster."
The article is in a number of sections:
Ten years of failed predictions for Apple [Blair was not mentioned here]
Apple defied expectations to consolidate its power in smartphones
The secret to Apple's success
The secret is easy, delivering is hard [Samsung might take note]
Apple is not a cycle of lucky hits
The massive Apple engine
Bad news for Apple's competitors
A upcoming new decade of even worse news for Apple's competitors (sic)
A useful overview of ideas that some of us are familiar with. There are a couple of useful quotes, but I especially like, "When the only fastener you're familiar with is a nail, a high power screw gun doesn't appear to make any sense", which brought to mind a number of writers in the tech field.
We may note that - somehow in context - Fujitsu is spinning of its personal computer and smartphone operations into separate wholly-owned subsidiaries, Anton Shilov reports on AnandTech. The article ends with "The company used to produce its own hard disk drives, but sold the operations to Toshiba back in 2009. Fujitsu also sold its microcontroller and analog business to Spansion in 2013." Toshiba is also having to make adjustment and recently sold its sensor business to Sony; and is also considering selling part of its semiconductor business.

The last time I put out a Review just before the end of December, I commented on a number of critics who were predicting doom, particularly Michael Blair who is a regular contributor to Seeking Alpha, an otherwise-respectable outlet: indeed commentators wonder why, with Blair's record and clear bias, Seeking Alpha still puts this stuff out.
Right on cue, his new year offering was as predictable as ever: "Apple's Q1 Looks Certain To Disappoint" - Apple bad, Apple bad, Google and Android better (unusually no mention of Blackberry this time). He makes some of his predictions on unconfirmed Morgan Stanley estimates for iPhone sales. This is not the first time data has been used this way - or he reports wrongly on technology - and several commentators made this point. He also makes the mistake of making market share a massive Android victory, with over 80% of smartphone shipments using Android, but nowhere in the article is there the idea of profit (Apple sells less than 20% of smartphones but takes in 92% of global profits), which might actually make a difference when it comes to reporting those Q1 figures.
Apple is always careful with its guidance and only once in recent years has it needed to follow the rules and report expected changes: that was when income was greater than expected. If there is nothing telling us that there are to be lower figures, there should be no real surprises.
With Blair (like Nabokov's Pale Fire where the true story is in the footnotes), the interesting reading is in the comments which pull his articles to pieces. This time, however, Blair made an appearance and his comment was revealing:
. . . glad to hear your son likes his iPad. They will become valuable as museum pieces in years to come. [My italics] My short positions are puts so the losses are no greater than the premiums I paid, and, who knows, maybe they will become profitable after Apple reports Q1.

Several analysts were jumping around with glee (thinking of profits to come, I expect) when Apple ended the year on a low ($105.26), but then also down was Dow Jones, Nasdaq, EBay, Google and Amazon. Brian Deagon on Investors Business Daily (my source, MacDaily News) reports that Drexel analyst Brian White has Apple as a "buy" in part because of the expected iPhone 7. Such optimists: months away and other products to be upgraded in the meantime. And Wall Street wets its knickers on this?
In a similar vein to Daniel Eran Dilger, Ben Lovejoy on 9to5 Mac examines the last year, in the light of some unrealistic expectations: the sort of comments and speculation that appear all the time from those who really have little understanding of Apple. Lovejoy is not among that group and his analysis of the last few months and the products released, is worth more than a glance.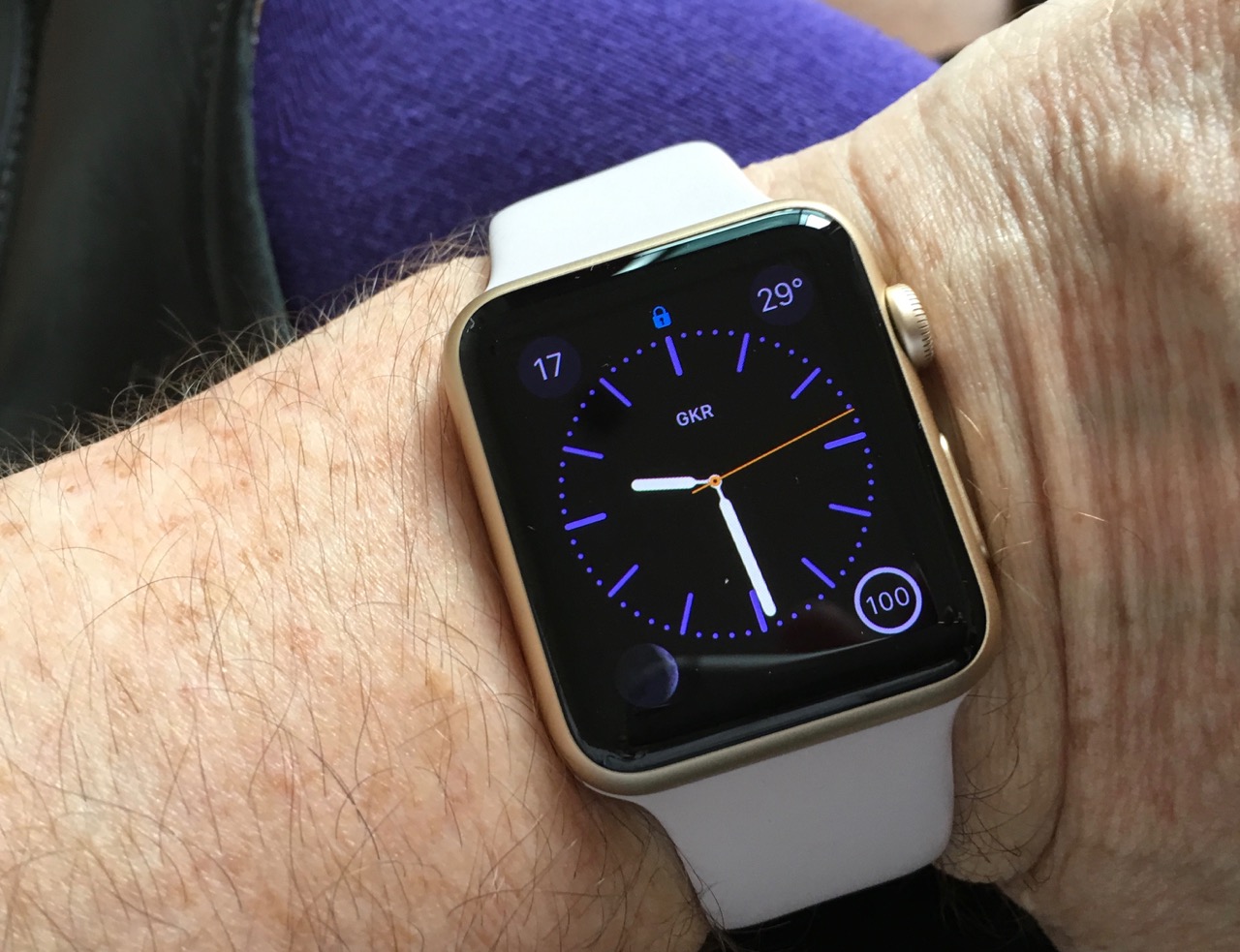 One of the products that some have been reporting as a dud because they miss the point that it is an accessory rather than a do-something device, is the Apple Watch, which is clicking up sales worldwide and helping Apple's way to the Q1 financial report. Kevin Lynch, whom Steve Jobs tried to recruit after the letter on Flash that he wrote, is responsible for the Watch and recently was quoted in an article by Cody Lee on the iDownload Blog, explaining why the Apple Watch keeps time better than the iPhone.
This was in the context of the run up to the new year. Apple has curated some 15 network time servers around the world, and in addition the Watch has a crystal temperature-control oscillator. The article links to a longer interview with Lynch, Apple VP of Technology.
An interesting look at the Apple Watch came from Michael D. Shear, a White House correspondent for The New York Times. He makes his comments in the context of being an owner of the first iPhone and notes that this was maligned badly by some who were forced to revise their opinions swiftly, or lose. He expects the same for the Apple Watch as more apps are developed and extra functions become available.

Some sad news this week with the reported death of Ian Murdock, the creator of Debian. He had had some problems of late and his death followed his arrest after some incidents in San Francisco, John Biggs reports for TechCrunch.
Graham K. Rogers teaches at the Faculty of Engineering, Mahidol University in Thailand. He wrote in the Bangkok Post, Database supplement on IT subjects. For the last seven years of Database he wrote a column on Apple and Macs. He is now continuing that in the Bangkok Post supplement, Life.