By Graham K. Rogers
---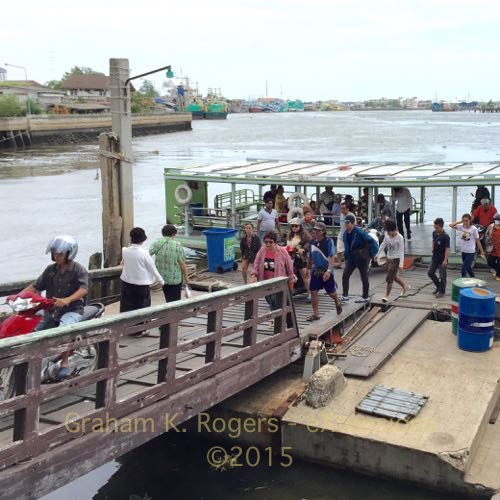 I am a long-time user of the iPhone and its camera, although I enjoy using my Nikon DSLR too. This week, as my niece was staying with me, I took her on the railway to Mahachai and took photographs with a number of iOS devices I had with me as well as my Nikon D7000.

For the last leg of her trip to Thailand, my niece spent a couple of days with me. She wanted to see some of the things that tourists might not see and was banking on my knowledge of the back streets in the non-fashionable western parts of Bangkok. It coincided with access to a couple of extra iPhones I had on test. specifically to look at their photo-capabilities: the iPhone 6 and iPhone 6 Plus. I also have an iPhone 6 of my own. I have been using this to good effect since it arrived. The images here show which of the cameras was used for each shot.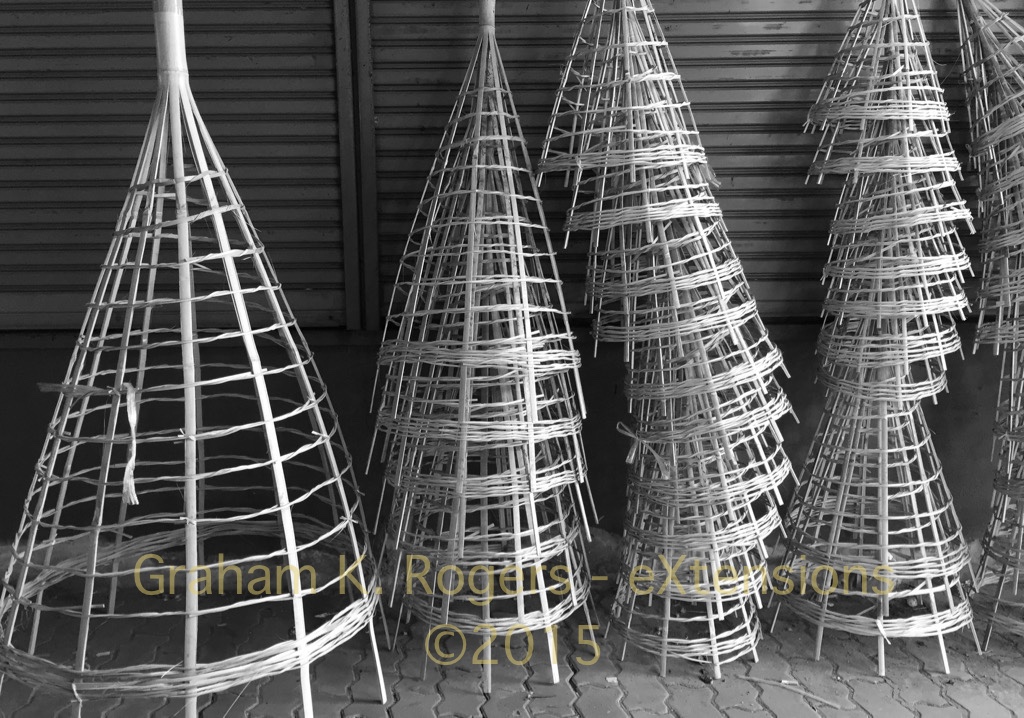 Fish traps on the way to Thaladphlu Station - iPhone 6

Apart from taking Lisa out of the city, my main photo point for the day was to use these extra iPhones, so rather than a mix of accessories, I took a single 85mm lens for the Nikon. The iPhone 6 and iPhone 6 Plus lenses are 4.15mm, but the key here is the software which has been improved considerably since I first handled the early iPhones. Each of the photographs was edited in the Photos App, either on the iPhone or on the Mac, so the results are what anyone could come up with. You just have to be there; and open your eyes.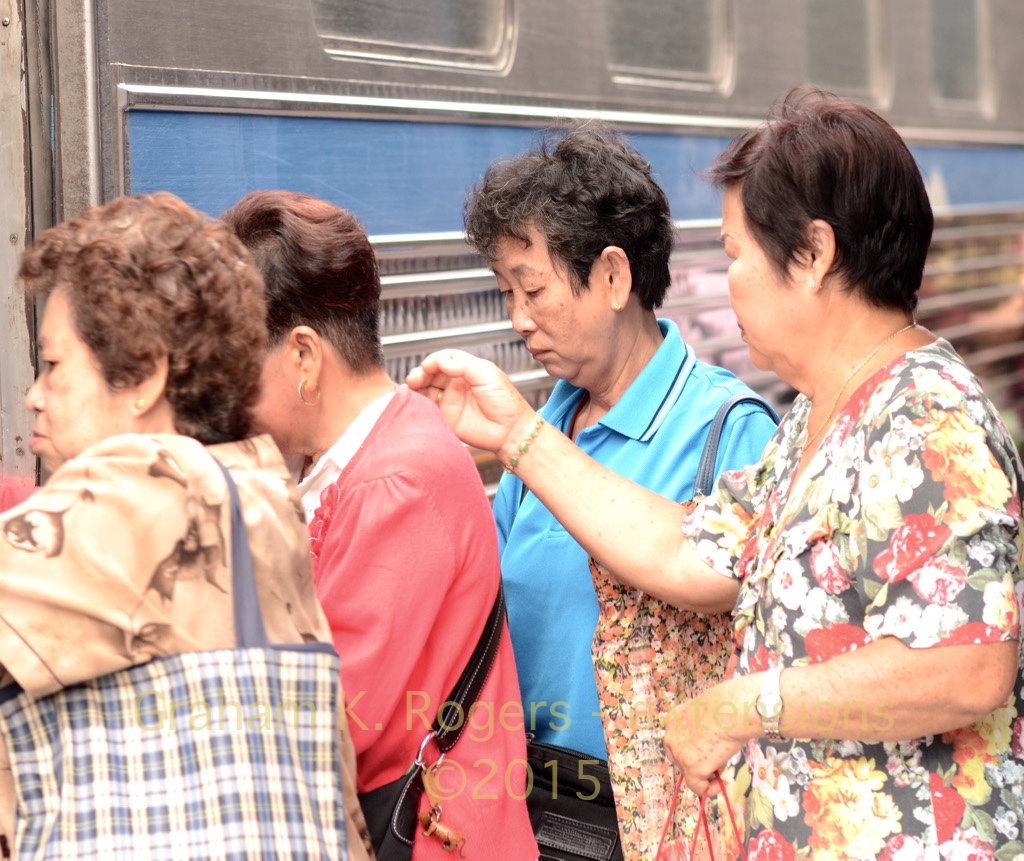 Scenes at Thaladphlu Station - Nikon D7000

For other reasons, I also took my Hasselblad camera, but as that uses film, there is no comparison. The exposed reels are still in my fridge waiting to be sent for developing.
When the iPhone 6 was released in Thailand, I made a snap decision to buy the smaller of the two and not the iPhone 6 Plus. This was partly because I wanted the 128 GB version and none were to be available in retail outlets here for while. I ordered from the Apple online store and decided against the iPhone 6 Plus partly because it was unfamiliar territory. I had also seen people making phone calls with larger Samsung devices and thought I would prefer something smaller. After a week with the iPhone 6 Plus, I may have been wrong.
I had been given some detailed advice regarding the iPhone cameras and had begun to experiment. As Lisa wanted to visit Lumpini Park to see monitor lizards, that gave me a good opportunity to try some of the features out, particularly burst mode. Many people take a single shot of a scene and that is it (for good or bad).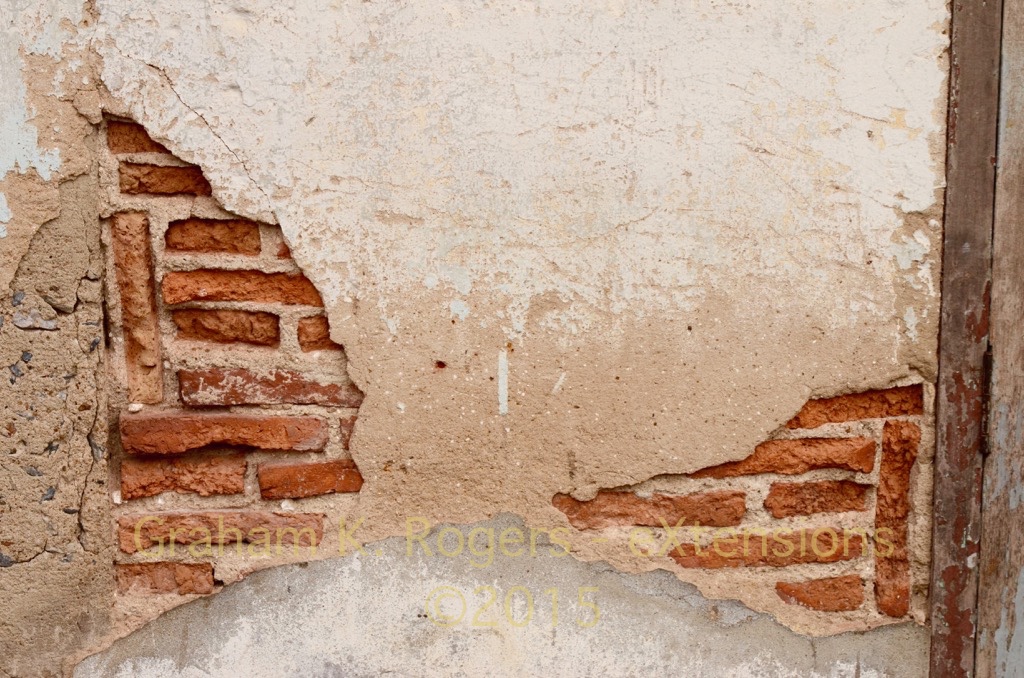 Thaladphlu Station area - Nikon D7000
Scenes around Thaladphlu Station area - iPhone 6 Plus (left) and Nikon D7000

I tend to take a few shots with the iPhone and use burst mode often on the Nikon; but burst mode on any device with iOS 8 installed is so flexible that it is easy to take a couple of hundred shots, select the best, then trash the rest. I outlined this in my Bangkok Post, eXtensions column this week and this simple trick has revolutionized the way I have been using the iPhones.
Train to Mahachai - iPhone 6 Plus using Burst Mode
Passing Loop - Nikon D7000

I have been on the railway to Mahachai several times, but no two trips have been the same. There is always something to look at and this time was not disappointing: there were a couple of nice surprises too.
Starting at the Thaladphlu Railway Sation - about 500 metres from the BTS Thaladphlu station - I always look at both the urban scenery and of course the people: the guard with the flags at the station always chats; older travellers use the line as an essential link; and this is also packed with students who attend the various schools and colleges along the route.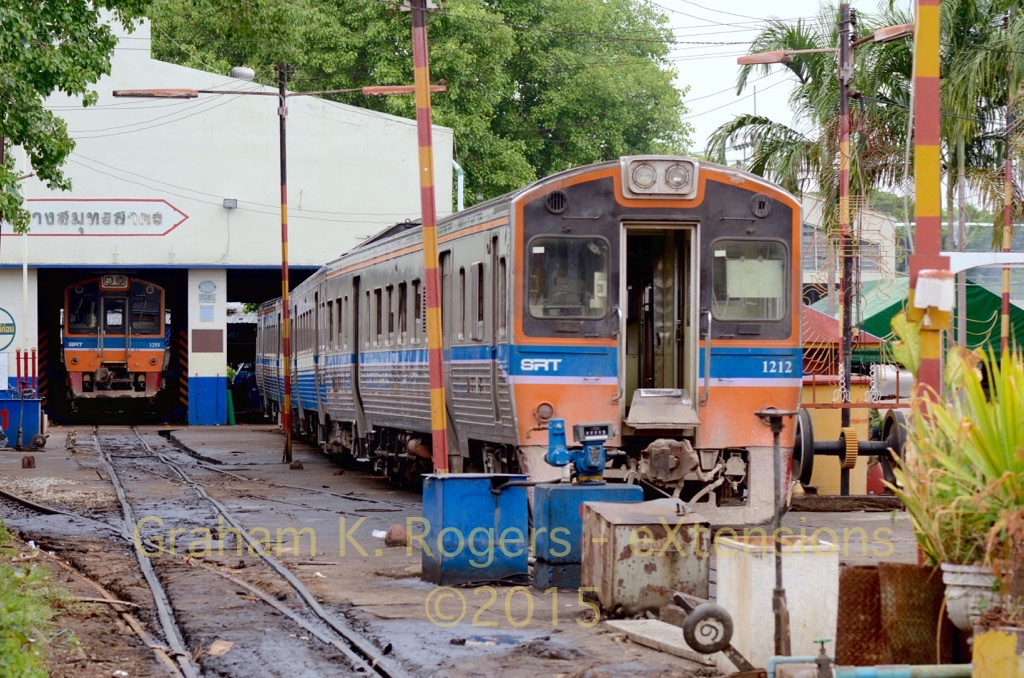 Mahachai - Nikon D7000

At Mahachai, it is like stepping into a different country. The people here are even more friendly than those on the Thonburi side of Bangkok where I live, although the large numbers of those from Myanmar working in the fishing industry here are sometimes a little shy.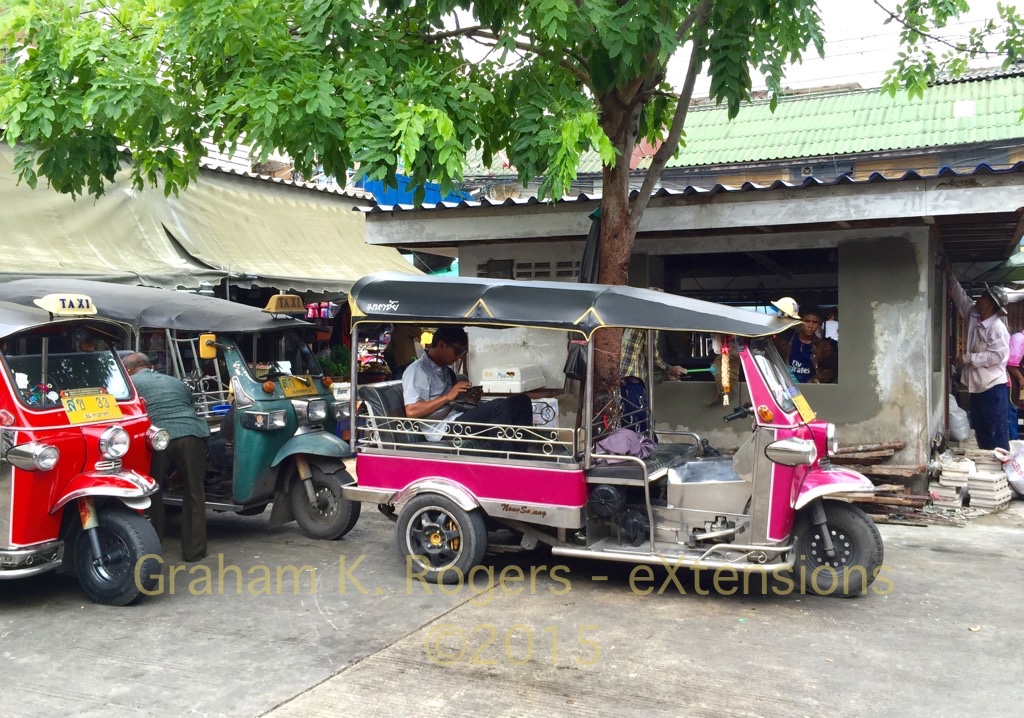 Mahachai - iPhone 6 Plus

In the streets, there is a cornucopia of food available, mainly from the sea, although meats and fruits are also on sale.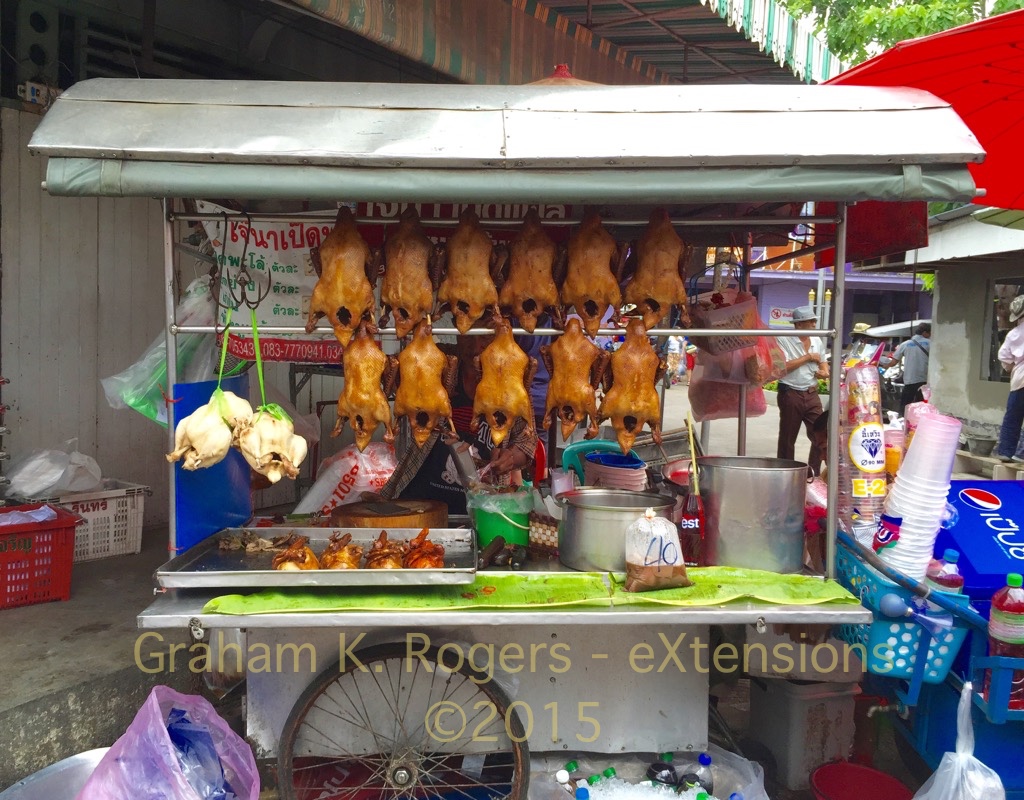 Mahachai - iPhone 6 Plus

This time the streets were fairly empty. At holiday times, there is no room to move.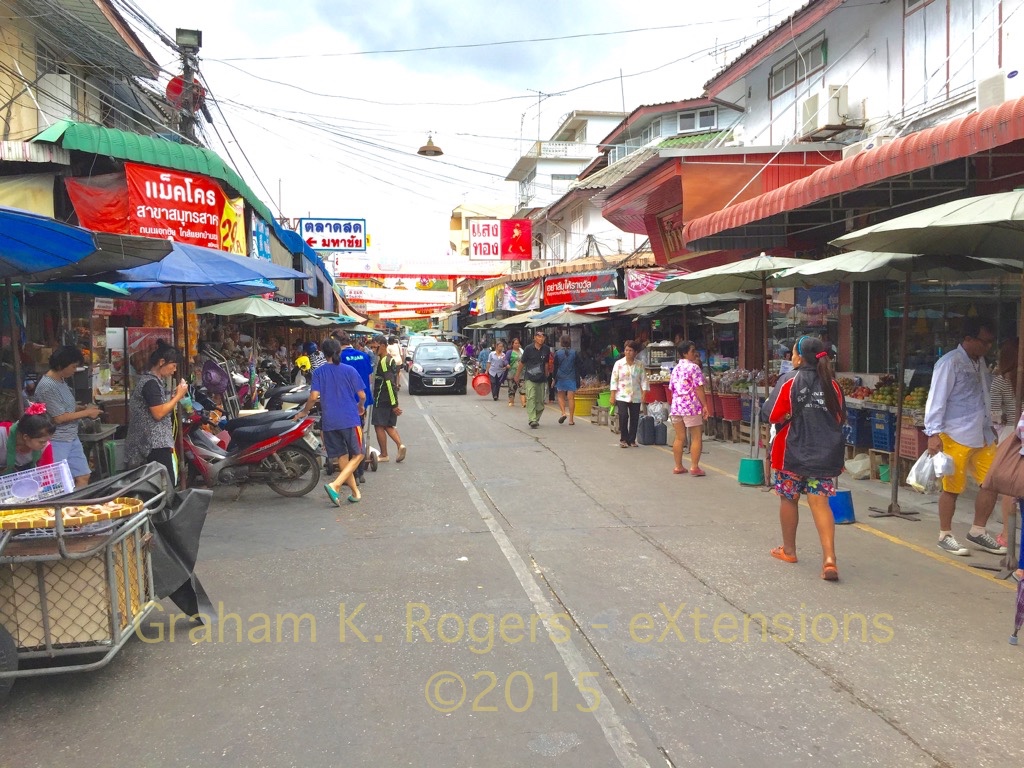 Mahachai - iPhone 6 Plus using Burst mode

Mahachai: Dried Squid - iPhone 6 Plus

I always find that people are perhaps more interesting than some scenery, including my niece: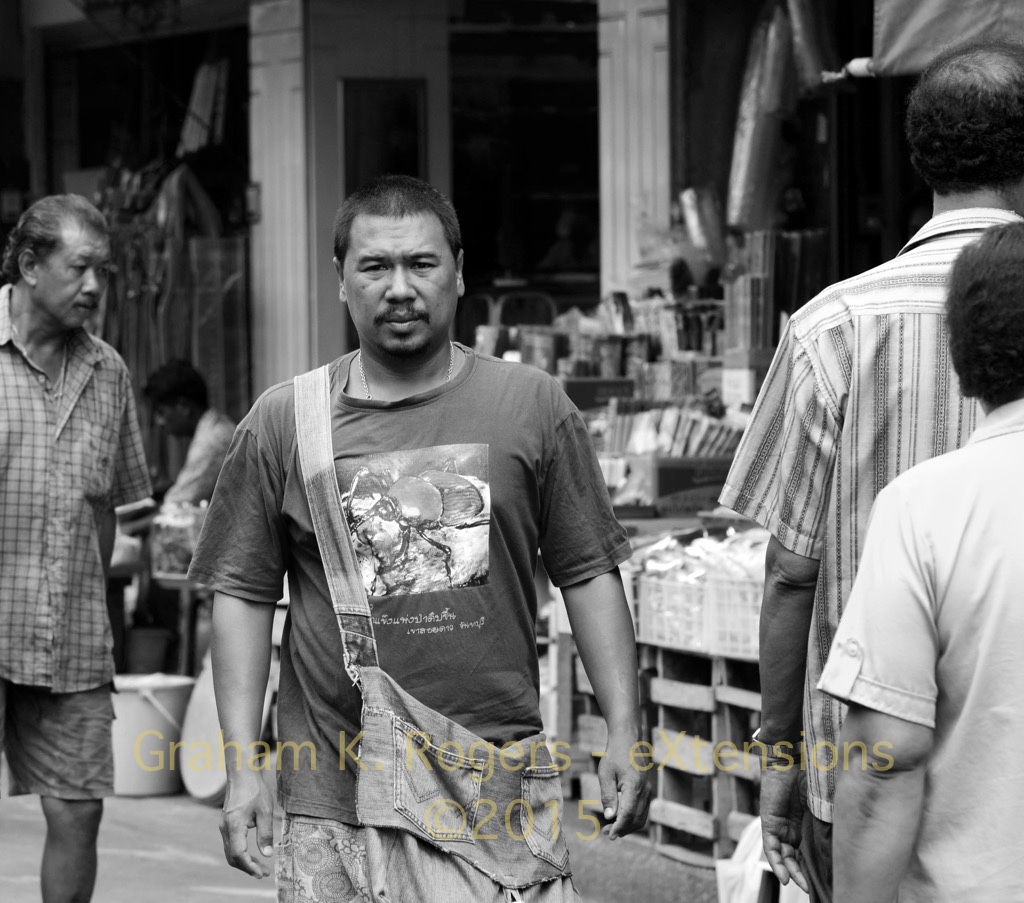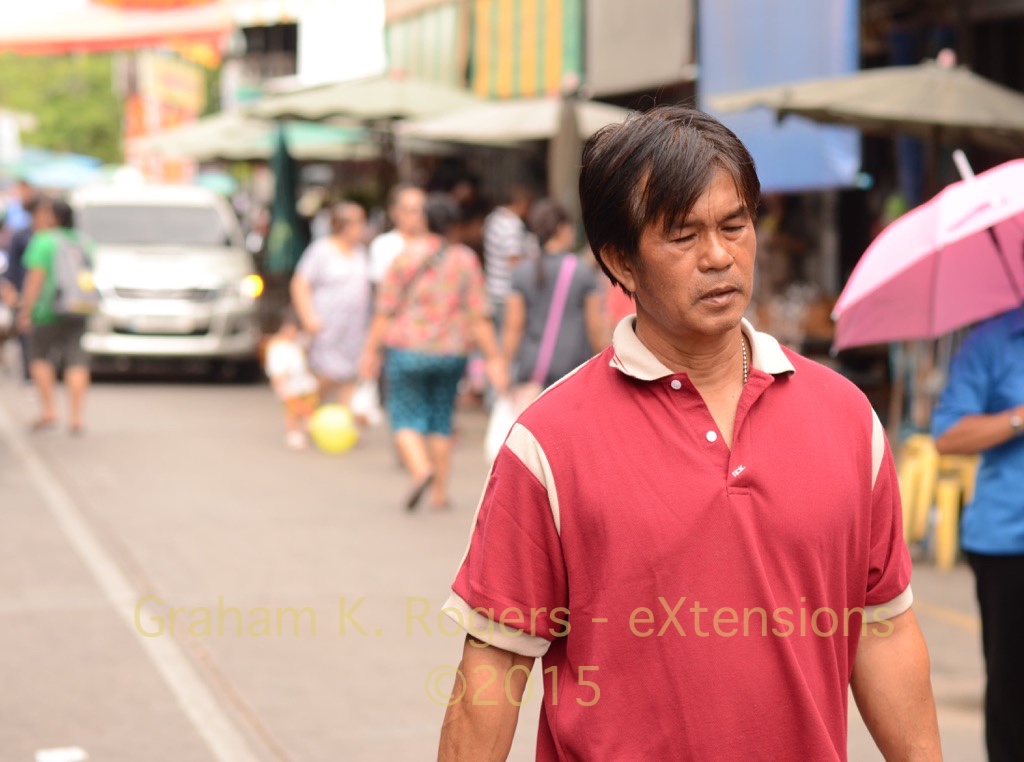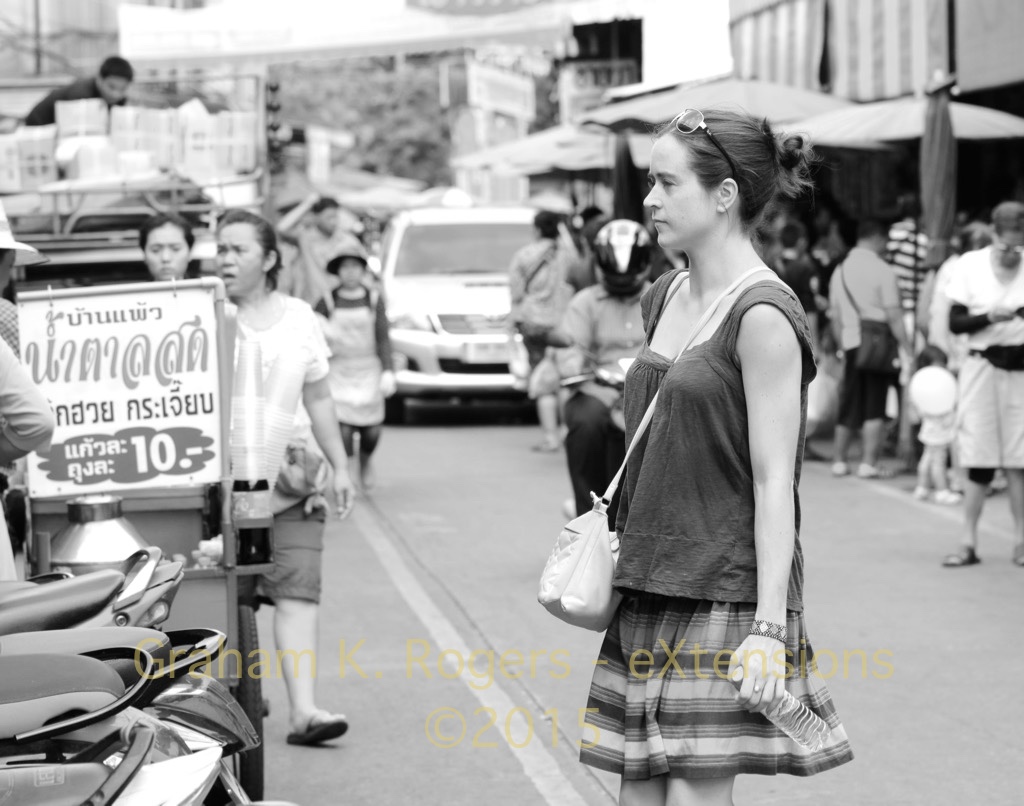 Mahachai - Nikon D7000
Mahachai Street - Nikon D7000

After a lunch of pork chunks and noodles with a tasty soup, we walked to the river where one of the ferries was unloading. A boy sat on the front eating ice cream. On the Banlaem side, we walked towards the railway station - closed for now as the track is being completely relaid along the entire route to Maeklong.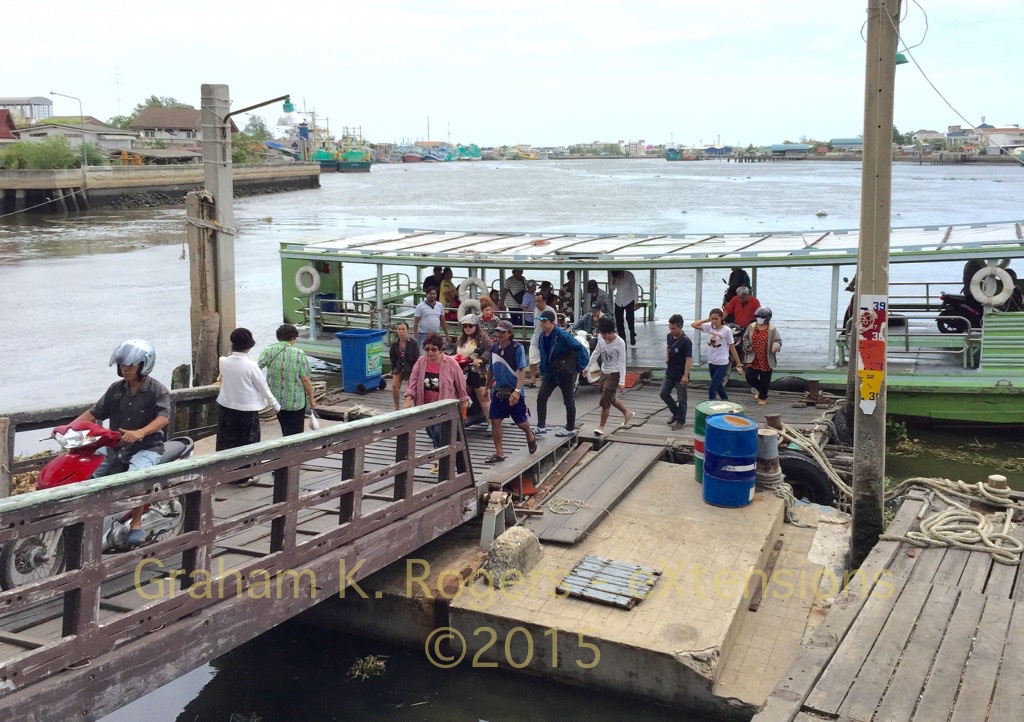 Ferry Unloading - iPhone 6 Plus in burst mode
Ferry and Banlaem Street - Nikon D7000

The trip is continued in the second part of this photographic essay: My Niece Takes a Train Ride: Using iPhone 6, iPhone 6 Plus and Nikon D7000 Cameras (Part 2 - Banlaem)
Graham K. Rogers teaches at the Faculty of Engineering, Mahidol University in Thailand where he is also Assistant Dean. He wrote in the Bangkok Post, Database supplement on IT subjects. For the last seven years of Database he wrote a column on Apple and Macs. He is now continuing that in the Bangkok Post supplement, Life.