By Graham K. Rogers
---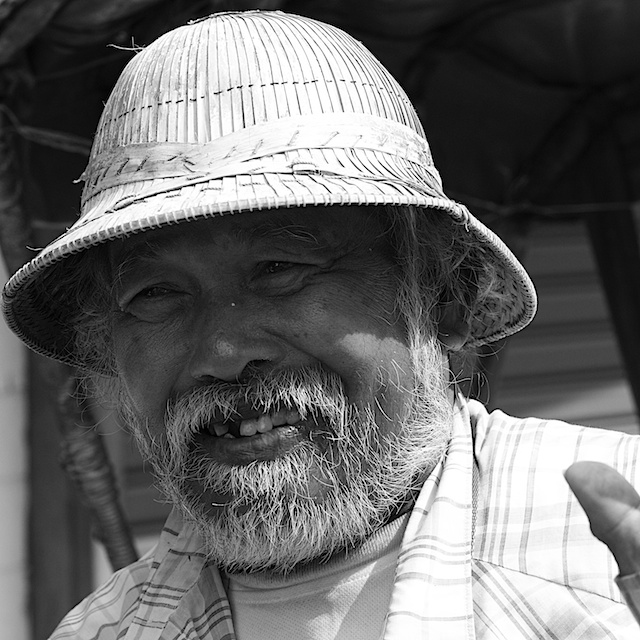 I haven't worn a wristwatch for over 20 years, so the idea of the Apple Watch did not initially gel with me. I use an iPhone and a pocket watch. I did weaken however when I saw some technical specifications.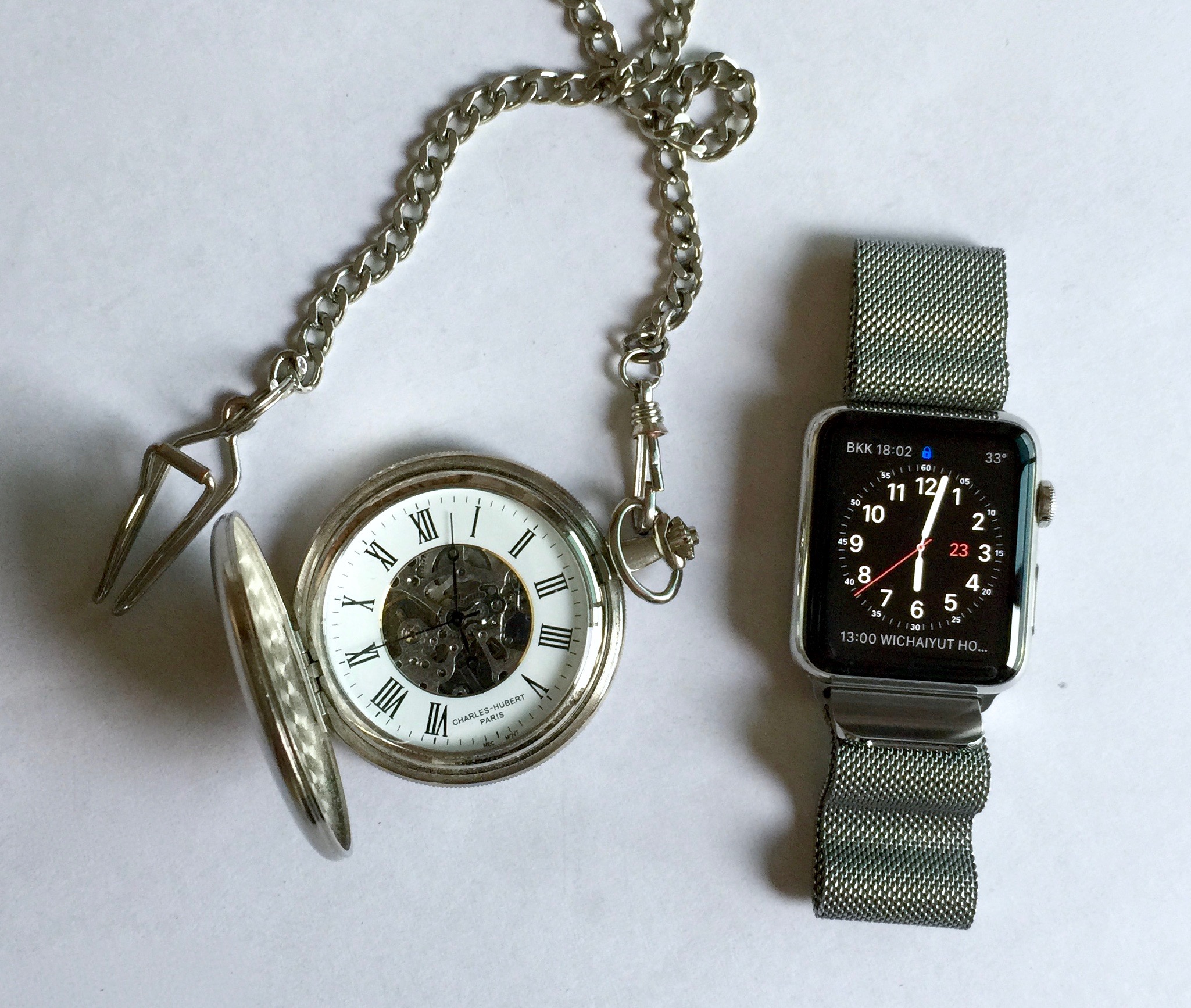 In the end, it was relatively easy and I have been using an Apple Watch for about 10 days now. Setting it up needed some help: most functions are controlled from the Apple Watch app on the iPhone, with on-the-street fine-tuning possible using the watch interface.
There are three versions each with 38mm or 42mm watch faces: the Apple Watch Sport made of aluminium, with a selection of fluoroelastomer bands; the stainless steel Apple Watch; and the gold Apple Watch Edition, which goes up to 660,000 baht here ($17,000 in the USA). There are several watch brands with products far more expensive: this is about personal choice. The prices of the Apple Watch Sport are $349 or $399 in the USA: 13,500 and 15,500 baht here, including 7% VAT.
There is a wider choice of bands for the Apple Watch. These include the Sport Bands. Prices range from 20,500 baht (US$549) up to 41,500 baht (US$1099). Those with a Space Black bezel are the top of the Apple Watch range and come with a matching link bracelet. The link bracelets are beautifully engineered. Each link is a different shape and size. Links can be removed or added to make the fit exact. Apple has just released larger bands (and link kits) for those with big wrists.
I am using a Watch with the 42mm stainless steel case and a Milanese Loop strap, priced at 26,500 baht here (US$699). I also have a spare white Sport Band (US$49 or 1900 baht). The Milanese Loop bought as an extra band is 5,900 baht (US$149). The Apple Watch requires an iPhone 5, 5c, 5s, 6, or 6 Plus and iOS 8.2 or later.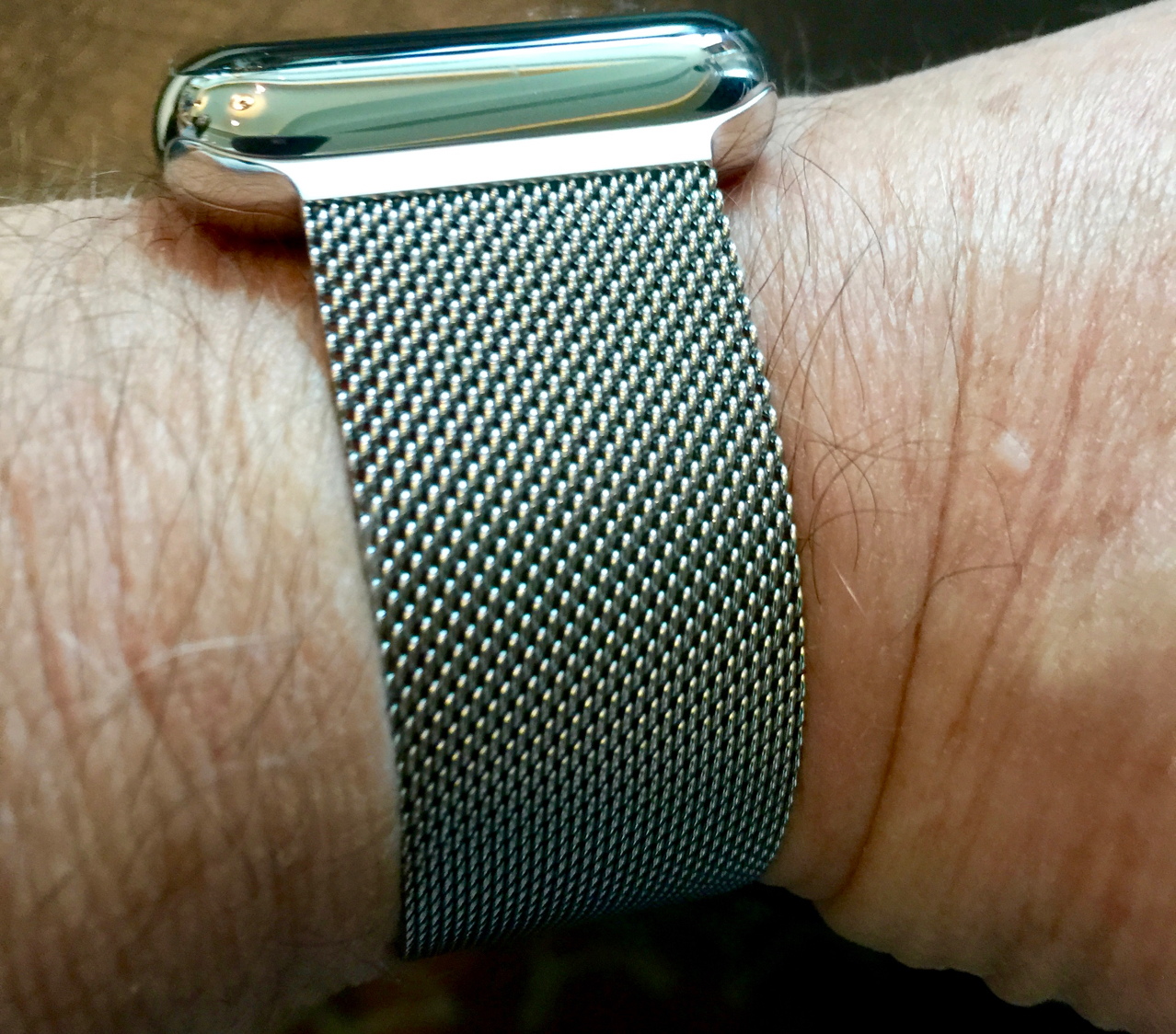 As with the iPhone, it is not the basic functions that make the device valuable to users, but the apps. Native apps are not yet available, but are expected "in the Fall" so will be with us quite soon. I already have a number of iPhone apps with Apple Watch versions. These indicate some of the functionality to come.
I especially like the ability to take a photograph on the iPhone: viewing the screen on the Watch and taking the shot from there. The phone can be in one place with me observing from another. It also makes for a far better quality of selfie, if needed.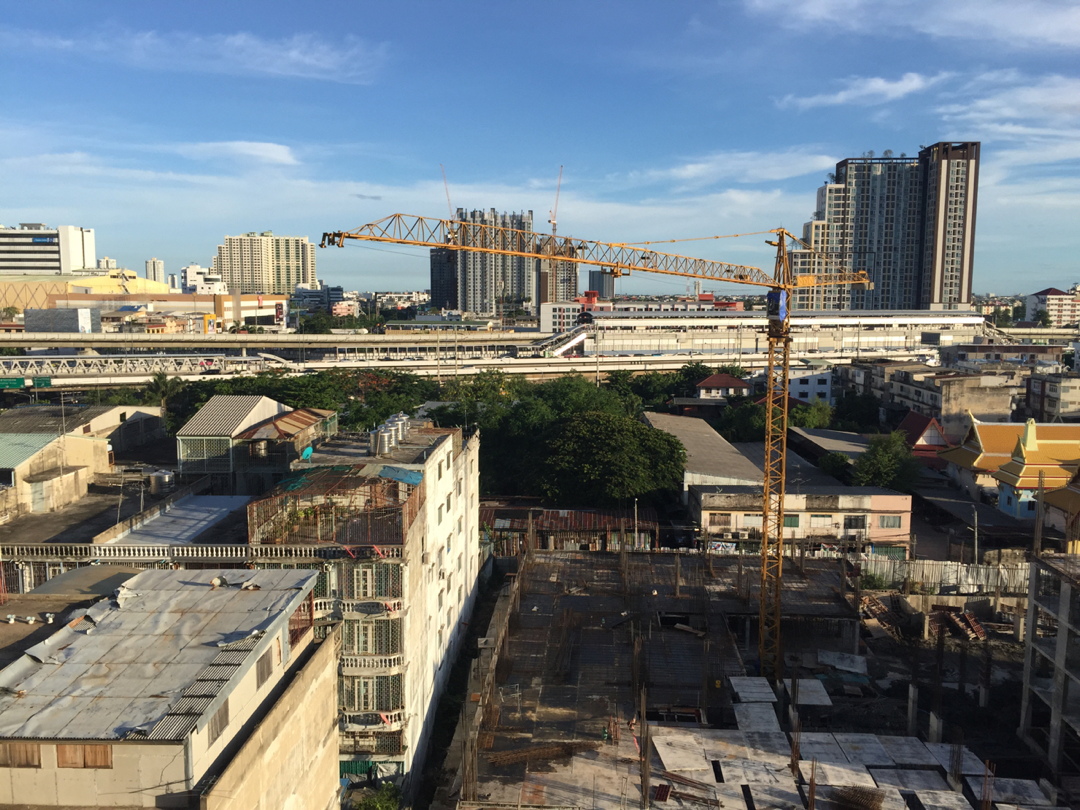 The Keynote app on the Watch, allows me to control a presentation remotely. I put this to use in the classroom a couple of times last week, standing across the room from my iPhone, which was connected to an overhead display. For once I had the undivided attention of a class of Electrical Engineering students.

Messaging and phone calls can also be done from the Watch. On BTS, for example, I do not have to use the iPhone to see messages. I can reply with a basic "thumbs-up" icon, ignore the message, or if important, use the iPhone.
If a phone call comes in, I can take it on the Watch, although the speaker makes the call less private. This is good enough for short calls: again saving me from taking the iPhone out of my pocket on several occasions. On a crowded bus, this is useful. I can also instigate a call from the Watch, from a selection of Favourites, Recents, Contacts and Voicemail. I was able to call my mother in the UK and she said that the voice-quality was better than usual (Skype) and I could hear her reasonably.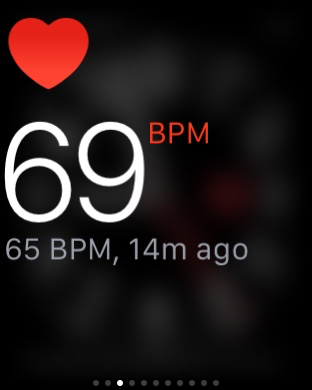 There is also the acute awareness of health. In just a few days I have been made more aware that I need to change. I set low goals for burning off calories and have consistently failed to meet my targets. With in-my-face reminders I know where I need to improve. Being able to read heart rate is valuable: I normally see 60 bpm, but a run up the stairs to a BTS station saw 120. I must watch that.
Activity goals include a Stand up and move around reminder. Sitting in front of a computer for hours on end is not good for circulation. As an additional benefit, I use the Stand warning to make sure I drink water: dehydration can be a problem for computer users.
Battery life is not as bad as online scaremongers led me to expect. I was advised to put it on charge when I went to bed. When I do, I note that the power remaining is usually above 50%.

Next time: More on the Apple Watch and some apps available.
See also:
Graham K. Rogers teaches at the Faculty of Engineering, Mahidol University in Thailand. He wrote in the Bangkok Post, Database supplement on IT subjects. For the last seven years of Database he wrote a column on Apple and Macs. He is now continuing that in the Bangkok Post supplement, Life.