By Graham K. Rogers
---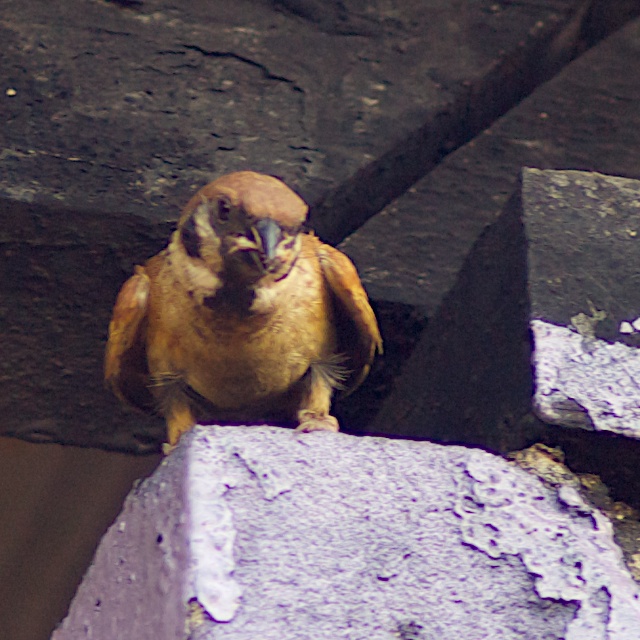 Much has been written about the value of the Apple Watch and why users might want to shell out up to 660,000 baht for a gold one. With an Apple Watch on my wrist currently, I have a keen interest in the device and whether such a purchase can be justified.

Let me first clarify that I do not have the Apple Watch Edition although I did try one on the weekend they were released in Thailand. When some talk about the value of Apple products, they usually mean, cost. How is it possible to justify a watch purchase of 660,000 baht (or $17,000 in the USA), when a basic timepiece can be picked up for a few dollars? The same might be said for the iPhones: why pay up to 36,900 for an iPhone 6 Plus, when a handset can be picked up in any one of number of outlets for 5% of that?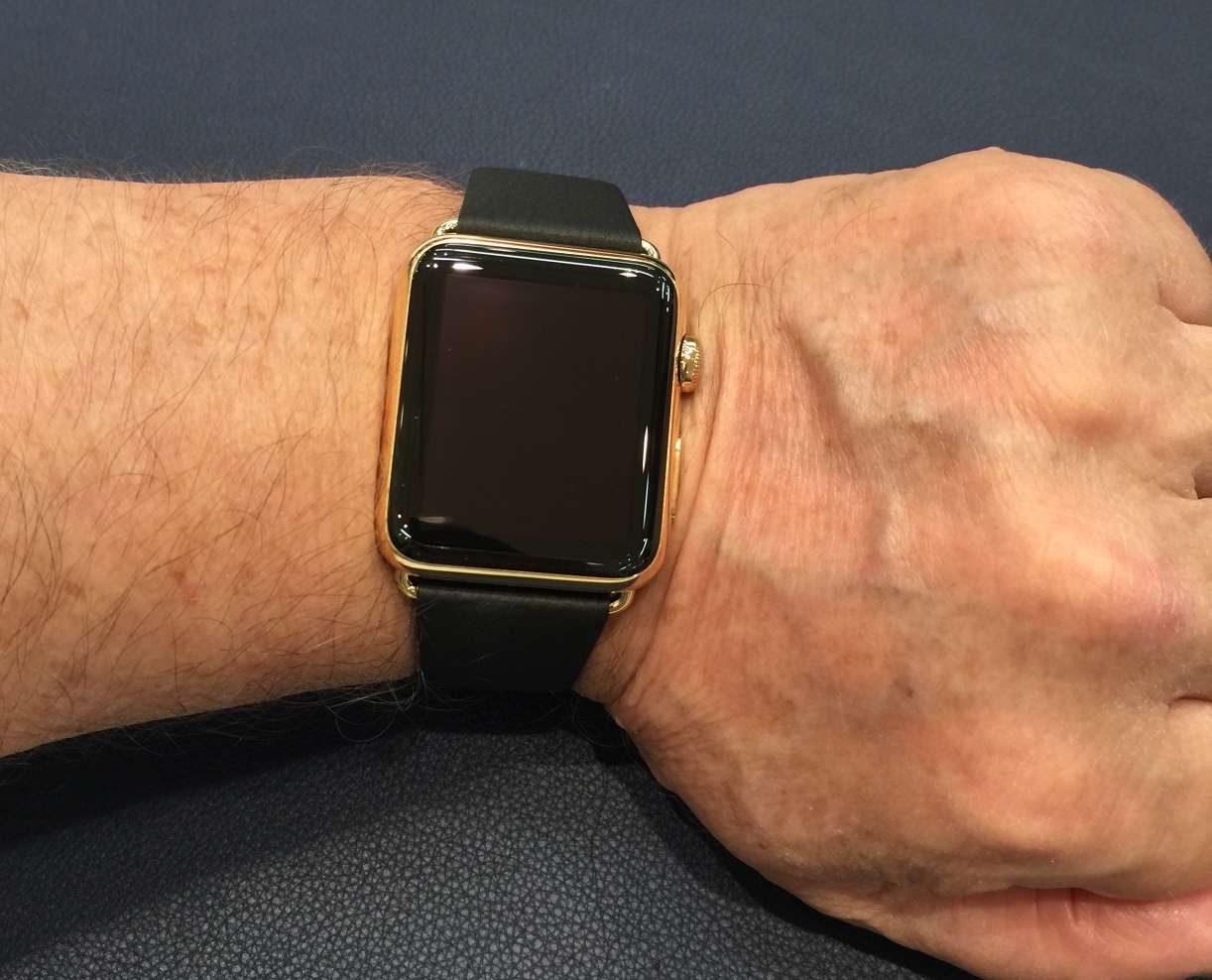 As well as the top of the line gold versions, there are the Apple Watch and the Apple Watch Sport. The Sport versions are made of aluminium alloy and are therefore slightly lighter than the stainless steel Apple Watch devices. The bezel of the Apple Watch Sport has a matte finish and the straps are fluoroelastomer: flexible and soft. The prices of the Apple Watch Sport are $349 or $399 in the USA: 13,500 and 15,500 baht in Thailand. That price includes 7% VAT. In addition, the Apple Watch needs the user to have an iPhone 5, 5c, 5s, 6, or 6 Plus and iOS 8.2 or later
The Apple Watch has a wider choice of bands, including the Sport Bands and prices range from 20,500 baht (US$549) up to 41,500 baht (US$1099), depending on the watch face (38mm or 42mm), the strap and the bezel finish. Those with a Space Black bezel are the top of the Apple Watch range and come with a matching link bracelet. The one I am using has the stainless steel 42mm case with the Milanese Loop strap (US$699) which is priced at 26,500 baht here. I also have a spare white Sport Band (US$49) which costs 1900 baht. The Milanese Loop bought as an extra band comes to US$149 (5,900 baht).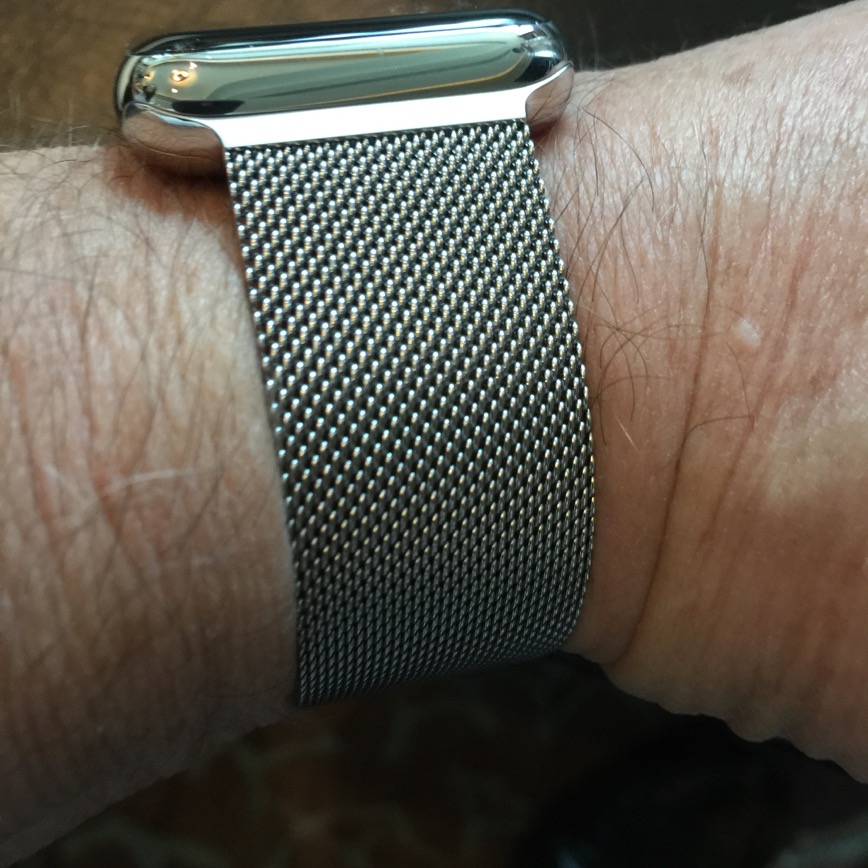 I made a couple of comparisons, starting obviously with the watch market. Bearing in mind the two most expensive Apple Watch versions in Thailand - 38mm 18-Karat Rose Gold Case with Rose Gray Modern Buckle and 38mm 18-Karat Yellow Gold Case with Bright Red Modern Buckle - are both 660,000 baht, a search will find a number of examples from specialist watchmakers at far higher prices. I found an Audemars-Piguet watch for €381,940, which is 14,959,971 baht: several times more than an Apple Watch. There is a simple reason why people would pay such prices for these artefacts: Because they can.
Some want a sense of uniqueness, or a feeling of craftsmanship. There is also the device as investment. Another area which attracts people to expensive purchases, is the pen. I am happy with a Japanese pen (I always use the same type because it suits me) that costs around 50 baht. I recently saw several pens in Siam Paragon at between 5,000 and 15,000 baht; and online sources found me several pens between $40,000 and $60,000 with the most expensive being the Fulgor Nocturnus by pen-makers Tibaldi of Florence, which sold for $8 million. . . .
Because they can.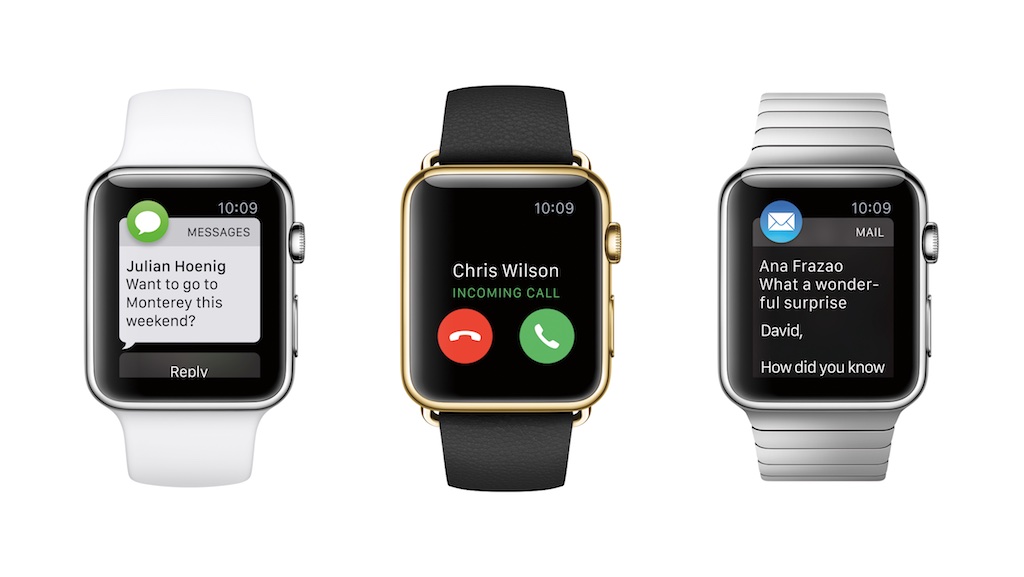 Apple Watch - Image Courtesy of Apple

This is part of the rationale for pricing of Apple products. Users are content to pay the prices charged, not only because they can, but because the product makes a statement about the user. There may be cheaper devices (phones, computers, tablets) but the care given to design and manufacture, as well as system integration, may not exist with other products, even if they look similar.

I haven't worn a watch for over 20 years, making do with other devices. Over the years this has included early mobile phones from Siemens, Ericsson and Sony, as well as a Palm PDA and later a selection of iOS devices. I do have a pocket watch that I use to make statements in a theatrical way, drawing it out of my pocket when students are late. It only took a couple of hours for me to become used to the feel of the Apple Watch I collected last week, although I am still a little self-conscious wearing it, particularly when strap-hanging on the BTS.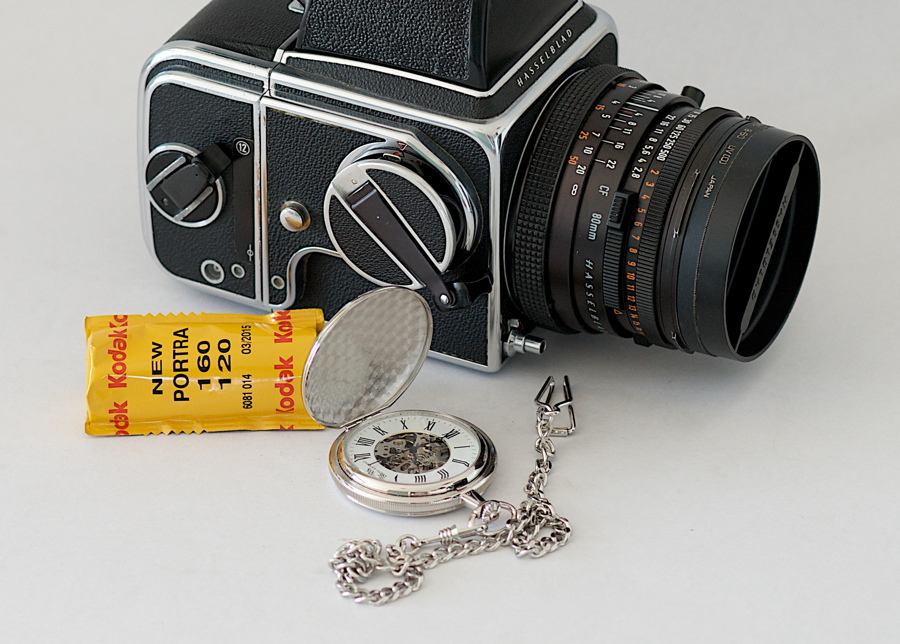 There are a number of ways in which I note my behaviour is changing as a direct result of having the Watch on my wrist, particularly with messaging: I no longer need to keep looking at the phone for unimportant messages and I can send a quick acknowledgement with some messages from friends. If I do need to pay specific attention to an important message, then the phone comes out of my pocket. The phone too has needed less attention and I have been able to respond to a few calls using the watch.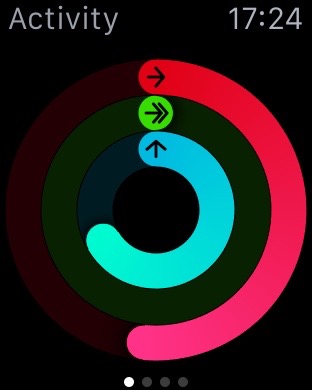 There is also the acute awareness of health. For those who are regulars at a gym, these monitoring methods are familiar, but for those who are less active, the Watch can provide frequent reminders. In only a couple of days, this is making me acutely aware of the need to change behaviour. I set low goals initially for burning off calories and with my sedentary lifestyle have consistently failed to meet my targets, but with access to an in-my-face reminder - this was installed as one of the "glances" - I know where I am lagging.
I love the Stand up and Move Around reminder. Sitting in front of a computer for hours on end is not good for circulation as I used to find riding motorcycles long distances: the knees are the first to go. With bikes and computers another problem could be dehydration: I just forget to drink sometimes.
A colleague remarked on this last week at a camp, when she noted she had consumed two glasses of water, while I had just sipped at one. The reminder to stand is a double boon here: not only does it remind me to stand up and walk around, but I use it as a personal reminder to drink something. When it went off in the colleague's office and I started walking around: it caused her to giggle when she realised what this did.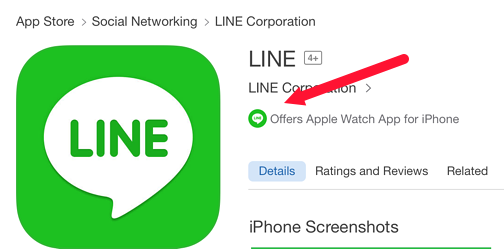 A number of the apps I have on the iPhone also have Apple Watch equivalents. An example is LINE by Navier. The availability of an app for the Watch is indicated just below the app title.
Only a few apps are available at the moment, with a notable exception being Facebook, especially its Messenger app. They have the capability to provide this access if they wanted of course.
Things will improve later as the App Store opens up to 3rd party developers for Watch apps in the Fall. Right now, it is hit and miss as (at least in the Thai App Store) there is no separate heading to find those apps that work with iOS devices and the Watch.
As well as the health aspects, I have already found a number of features activated by apps - especially the camera and the app for Keynote - which surprised me: showing ways in which the original intent for such a device will easily be surpassed (as were iOS devices) when those 3rd party apps start arriving.
A watch, like a pen or a phone can be a personal statement. While I have relatively cheap pens, the specifications - roller ball of 0.7mm, black ink, fluted barrel - are my way of standardising my output and a mark of what I want. The same goes for my Macs and iOS devices. And, now the Apple Watch.
Graham K. Rogers teaches at the Faculty of Engineering, Mahidol University in Thailand. He wrote in the Bangkok Post, Database supplement on IT subjects. For the last seven years of Database he wrote a column on Apple and Macs. He is now continuing that in the Bangkok Post supplement, Life.