By Graham K. Rogers
---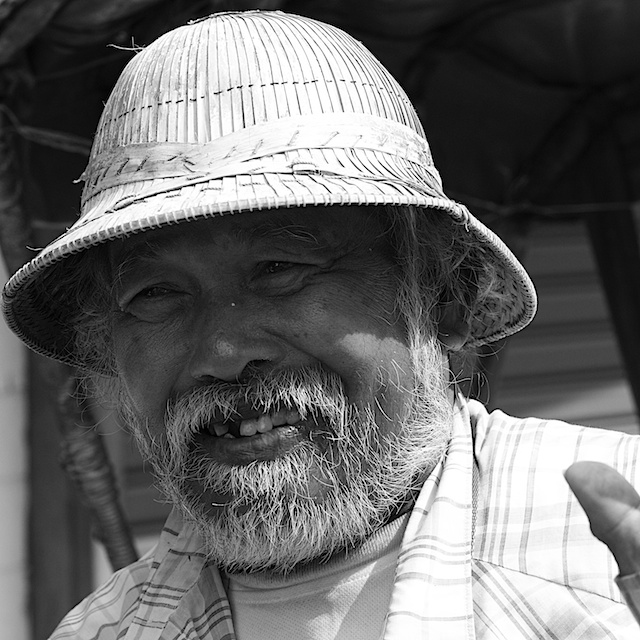 This week, my friends have been trying out their new iPad mini devices. Neither has totally switched to the newer models, partly because of content. In one case, it is due to the downloaded music videos on the older iPad mini. The other friend has been exploring the ability to draw, having found my Pencil by Fifty-Three: the stylus I examined in February this year.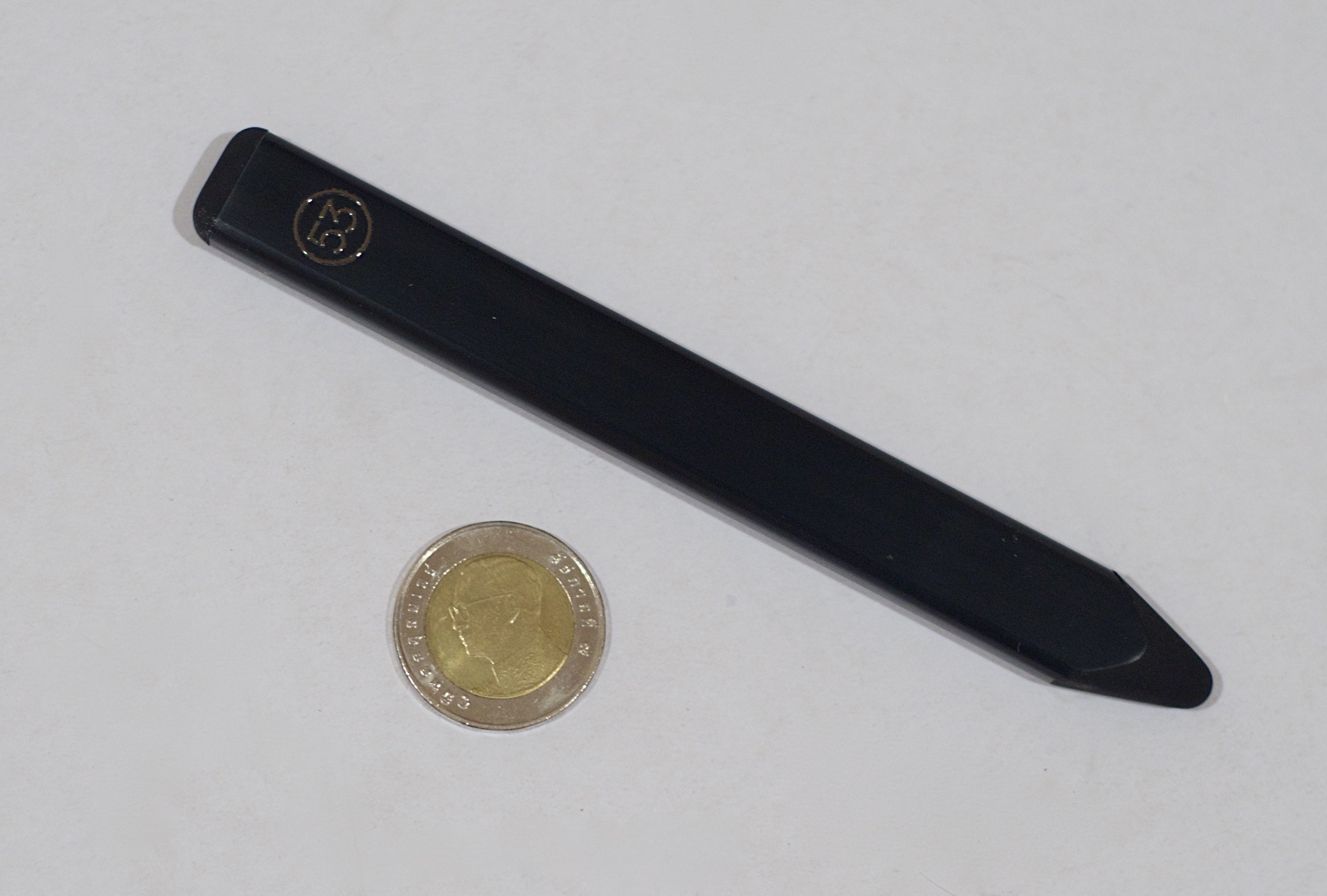 He started with Paper by Fifty-Three as the stylus is designed to work with this app. However, he preferred a free app that had been on his older iPad mini: Tayasui Sketches. In its free version the app has considerable flexibility in the use of colors and pens. More tools are available via in-app purchases. There is also a Tayasui Sketches+ which has all the tools plus layers and stylus pressure support.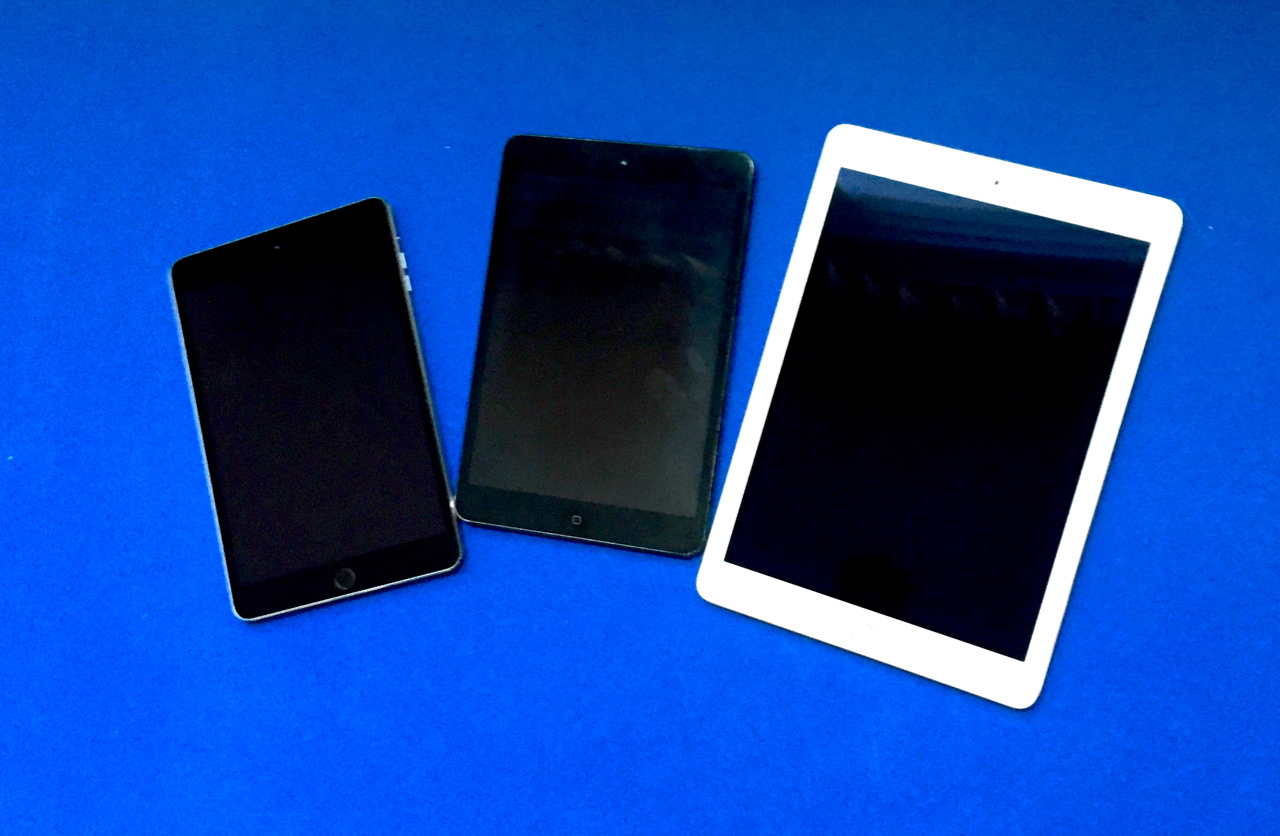 The other iPad has made its way to Vietnam where, after an expensive SIM card was bought, messages on food and surroundings came thick and fast. This friend rarely takes selfies, but every mealtime becomes an iPad mini photo session. One app addition to this iPad was the Larousse French Dictionary saving over a Kilogram in weight that would otherwise be carried every day to classes.
These two iPads and the iPad Air 2 that I use each have totally different functions. In the past, we would have relied on personal computers to carry out the tasks that are now accomplished easily by hand-held devices.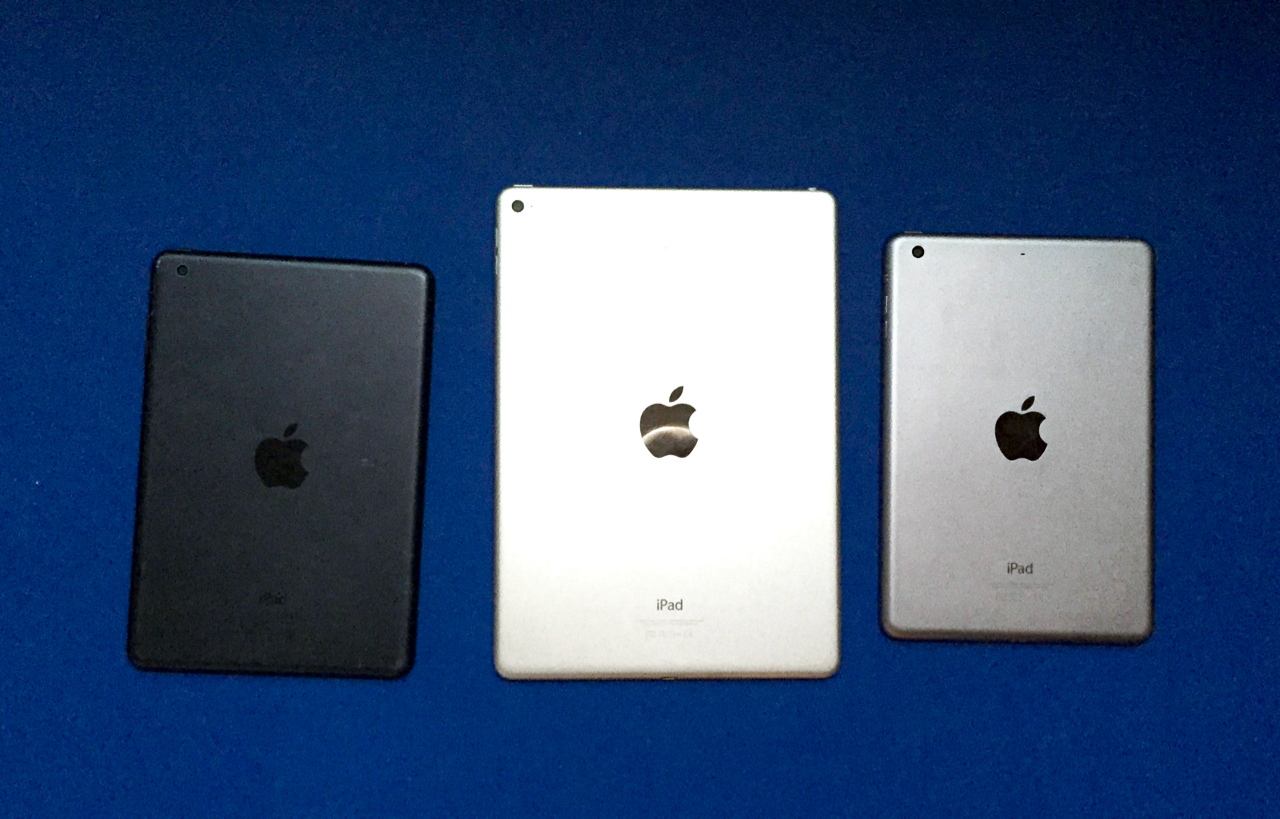 I am rather fond of photo apps on the iPhone. I still use some initially downloaded when the iPhone 3G was new and there were only 500 apps in the App Store. One or two from that time have fallen by the wayside with lack of developer support, but there are now over 1.5 million apps: almost 200,000 of these are for education. I am looking forward to the release of the Ludwig Project app, allowing the deaf to experience music through vibration.
With photography, exciting new apps are harder to find these days. Once in a while, however, something will appear. This week, I found a high-scoring editing app called Polarr (with 2 Rs). Users can take photographs via the app or edit images in the Photo Library. What sets this app apart is not only the selection of filters available, but the many ways in which each filter can be adjusted as it is applied to an image.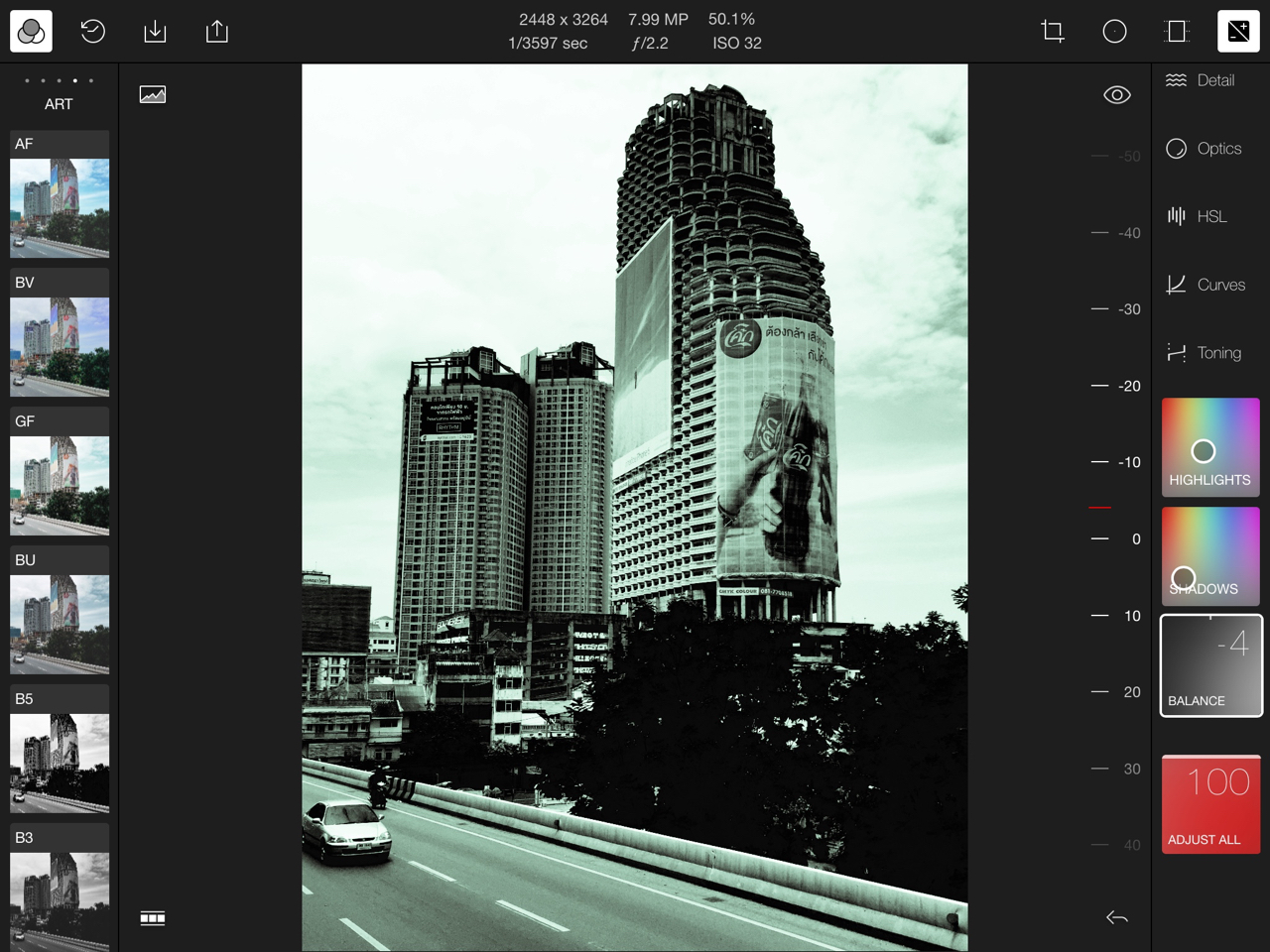 This is a free app and most users will be able to produce excellent output with this generous basic version There is an in-app purchase ($4.99 or 175 baht) that makes more features available.
I was sold when I tried this on the iPhone and iPhone 6 Plus, but when I later installed it on the iPad Air 2, the app worked really well, with the advantage that the interface was the same as on the iPhones (not always the case).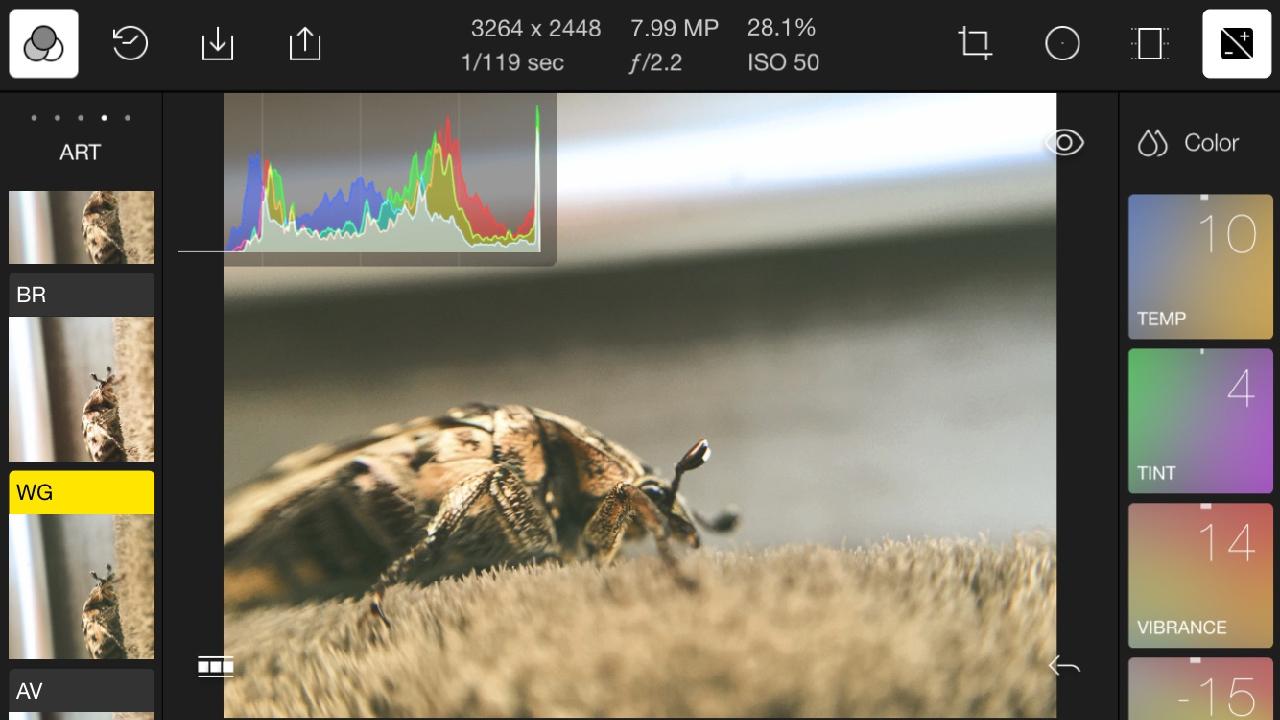 To show how unproductive some of the rumours about Apple can be, a number of sites this week reported that a small version of the iPhone that was rumoured to be coming soon . . . is now rumoured to have been cancelled. Not that Apple had given out any information, of course.
Other rumours which have been hanging around for more than a couple of years concern the Apple TV. Not the box that takes feeds of certain channels and delivers them to the TV via HDSL that I have had for a couple of years now, but the idea of a large screen television. It will be announced around September (we are told) and be in the shops just in time for Christmas. I suspect that there has been a certain amount of eye-rolling as this one does the rounds again.

This Apple TV rumour may go the same way as the one that has Apple working with BMW to use their i3 electric car as the basis for a long-planned vehicle from Cupertino. Companies have talks about concepts from time to time, and the German car maker is a natural partner for Apple in some ways. Apple executives, including Tim Cook, visited last year: fact-finding.
Reuters report that BMW are interested in developing an "intelligent car" that connects to the internet and the company notes that the USA is where most advances in this field are occurring so would naturally seek out a partner like
Information appears to be from BMW with one "senior BMW source" being cited with "Apple executives were impressed with the fact that we abandoned traditional approaches to car making and started afresh. It chimed with the way they do things too." But not the leaking of information, Daniel Eran Dilger suggested.

Research this week suggests that using Safari on a MacBook (the device used in the test) gives an extra hour of battery life over Chrome or Firefox, but don't take my word for it. . . .
See also:
Graham K. Rogers teaches at the Faculty of Engineering, Mahidol University in Thailand. He wrote in the Bangkok Post, Database supplement on IT subjects. For the last seven years of Database he wrote a column on Apple and Macs. He is now continuing that in the Bangkok Post supplement, Life.