By Graham K. Rogers
---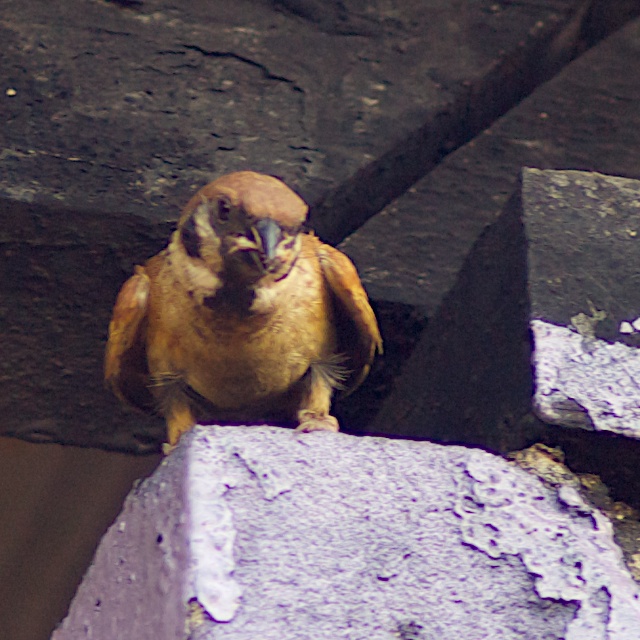 When the iPhone first came to Thailand it was handled solely by True Corporation, the fingers-in-every-pie company who also seem to be close to certain organisations in China. From what I was told, True pushed really hard to be the sole carrier to handle Apple's star product and although negotiations took a while (irresistible forces/immovable objects), True ended up with the iPhone and a contract to handle the device for a number of years. As part of that deal, users in Thailand were not able to purchase AppleCare for the product, although this is not the only country where that limitation applies.
Exclusivity has a price. A certain number of iPhones need to be bought from Apple and it seemed as if these were being given away to all of True's staff as well as many empty-headed celebrities. The initial launch of the iPhone here was a massive party at Siam Paragon. I gate-crashed the event. Hundreds of invited glitterati and media personnel were seated waiting for the show to start while those who had pre-ordered were sitting on the floor, roped off waiting for their devices: handled in a large room off to the side.
The iPhone was a success here, of course as it was everywhere, despite the attempts of iPhone Luddites to paint it as something it is not. They are still doing this and have added the iPad and the yet-to-be released (here) Apple Watch, lauding alternative products, many of which appeared later than the Apple equivalent.
A long time after that first release party, other carriers - AIS and DTAC - were invited to handle the device as well. iPhones were also sold in iStudio outlets and of course were available online via Apple's own online store. I bought an iPhone from the iStudio in Siam Discovery Centre and was warned that if anything were to go wrong, I would have to take it to True as they handled everything. Maccenter who, at that time were dealing with all of Apple's warranty work were unable to touch the iPhone at that time: take it to True.

I bought my current iPhone 6 (a 128 GB) model direct from Apple, partly because I had been told that initially models of this capacity were only available to True customers. Delivery took only a few days and for the first few months it was fine. The extra capacity gave me some flexibility with storage of music and photographs. My previous iPhone 5 64 GB sometimes needed me to delete data (or apps - easier) when updating.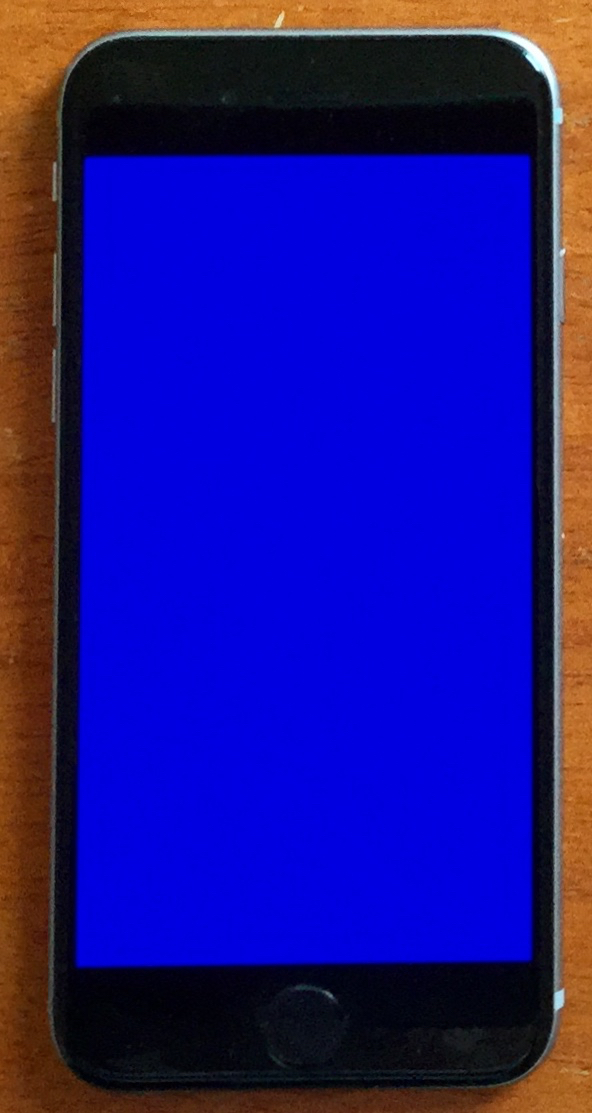 I did notice that some mornings, the iPhone 6 had restarted during the night, but as this was not affecting use, thought little of it: I just made a mental note. Then, a couple of times when I restarted the device (perhaps to deal with a software problem) I saw a blue screen. There had been rumours this was happening with the 128 GB device, perhaps when hundreds of apps were installed. I do not have many hundreds, but was now able to experience this for myself.
Blue screens became more common and on a couple of occasions the start-restart procedure took longer. I solved it once by turning the device off then connecting a USB cable to my Mac (and iTunes); on a couple of other occasions, I just left it for an hour or so, then it restarted properly after a single blue screen. I wondered if heat were a factor, especially as some of the restarts were while charging; and heat is noticeable at that time although has never been excessive.
This weekend a blue screen sequence began and I could not end it. I finally turned the iPhone off and put the SIM card in an iPhone 6 Plus I have for the time being. If the iPhone were broken, it should be fixed, so I headed for True in Siam Paragon Centre. I explained the problem and the outside of the iPhone was carefully examined. The serial number was typed into a computer and I was asked where I bought it. When I confirmed that it was from the Apple Online Store, I was told I had to take it to an iServe: the stores that now cover Apple Warranty claims.
When I queried this, thinking that all iPhones in Thailand were the responsibility of True (at least for repairs), an English-speaking safe member confirmed that this was the case in the past, but now - presumably after the first contract ended with Apple - True now only handles the devices it sold to customers.

Across the road in the Digital super-center (where the Lido Cinema used to be - and is still shown on Apple Maps), I walked up to the iServe on floor 4 and completed the paperwork. I was told, one week. There are the usual three chances:
Repair
Replacement under warranty
Repair/replacement at my expense if a fault is found.
Fingers crossed.
Graham K. Rogers teaches at the Faculty of Engineering, Mahidol University in Thailand where he is also Assistant Dean. He wrote in the Bangkok Post, Database supplement on IT subjects. For the last seven years of Database he wrote a column on Apple and Macs. He is now continuing that in the Bangkok Post supplement, Life.