By Graham K. Rogers
---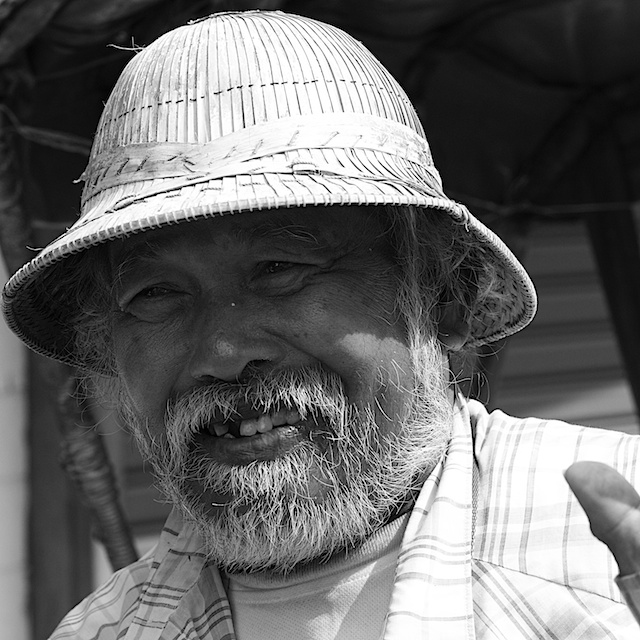 In the eXtensions column last Wednesday, one of the applications I mentioned was Pixelmator. I wrote then that this was available for the Mac and the iPad. The next day (Thursday) the developers updated the iOS app making it Universal, so Pixelmator now runs on the iPhone as well.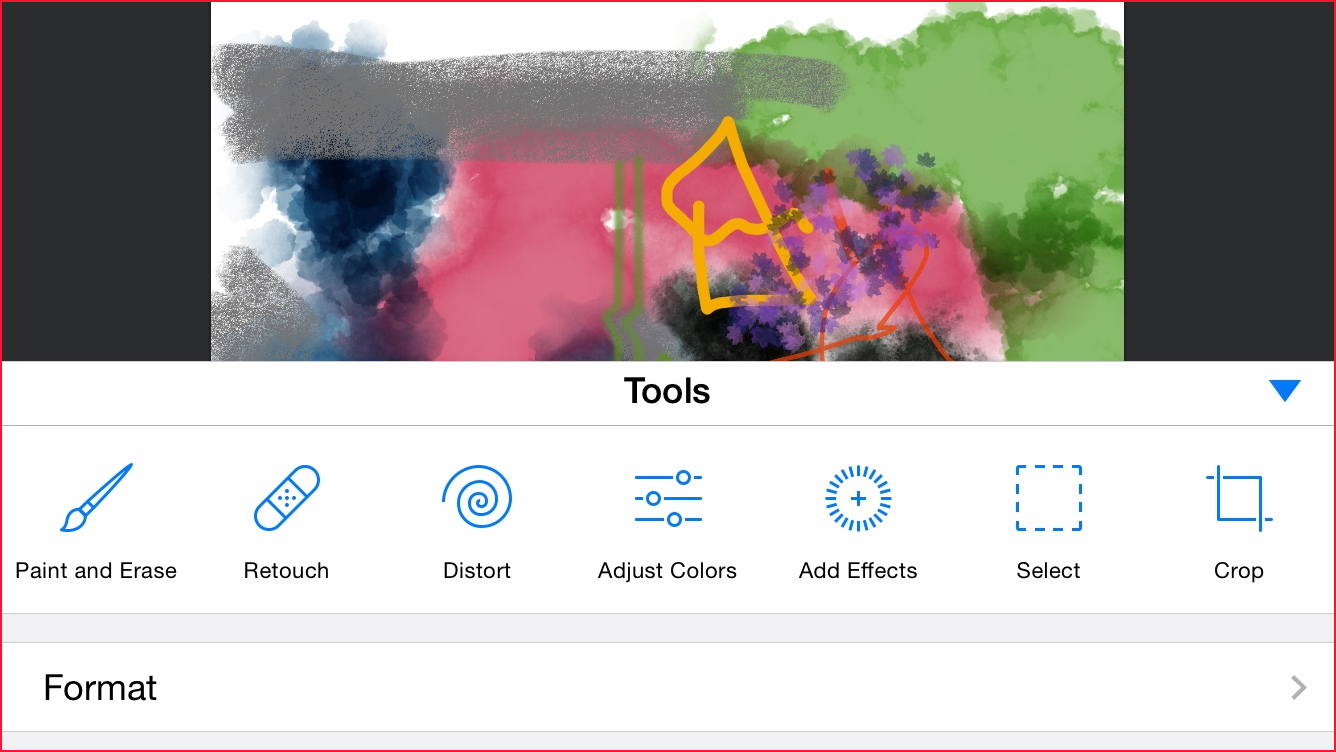 The images I had been using on the Mac and the iPad were available once I had allowed iCloud access. As is usual, menu displays are different from the iPad with the smaller screen. The groups of tools available are shown across an image, with the menus differing for landscape or portrait displays.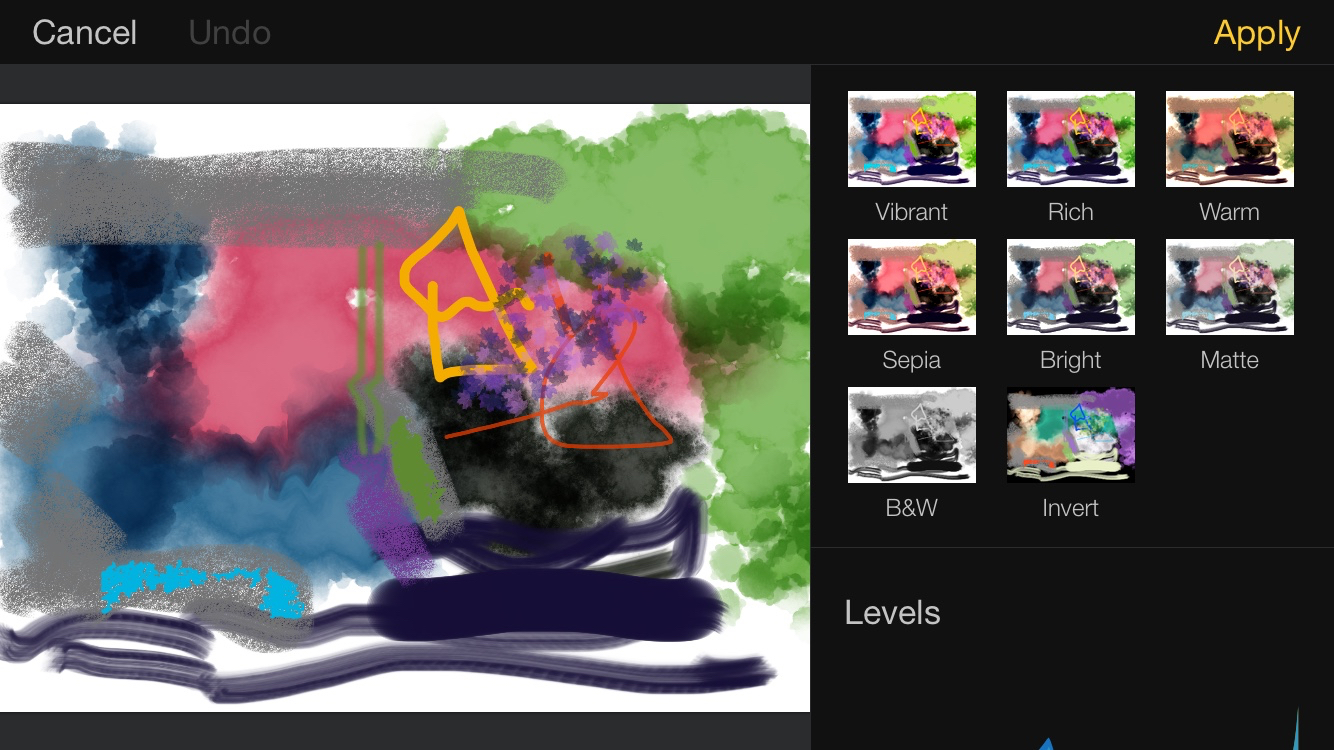 The new Macs that were released a couple of weeks ago have the ability to access 4K displays: monitors where the horizontal resolution is about 4,000 pixels. An example is the Dell Ultra HD with a display size of 3840 x 2160 pixels. The UP2414Q 23.8" is shown as $799 (26,917 baht) in the USA but a whopping 42,900 baht here.
When I have compared Apple prices here with those in the US, factoring in VAT (7%) there is little real difference. I compared the Apple 27" Thunderbolt display (not 4k) which is $999 (33,656 baht) in the US Store. When 7% for tax is added this converts to 36,011 baht.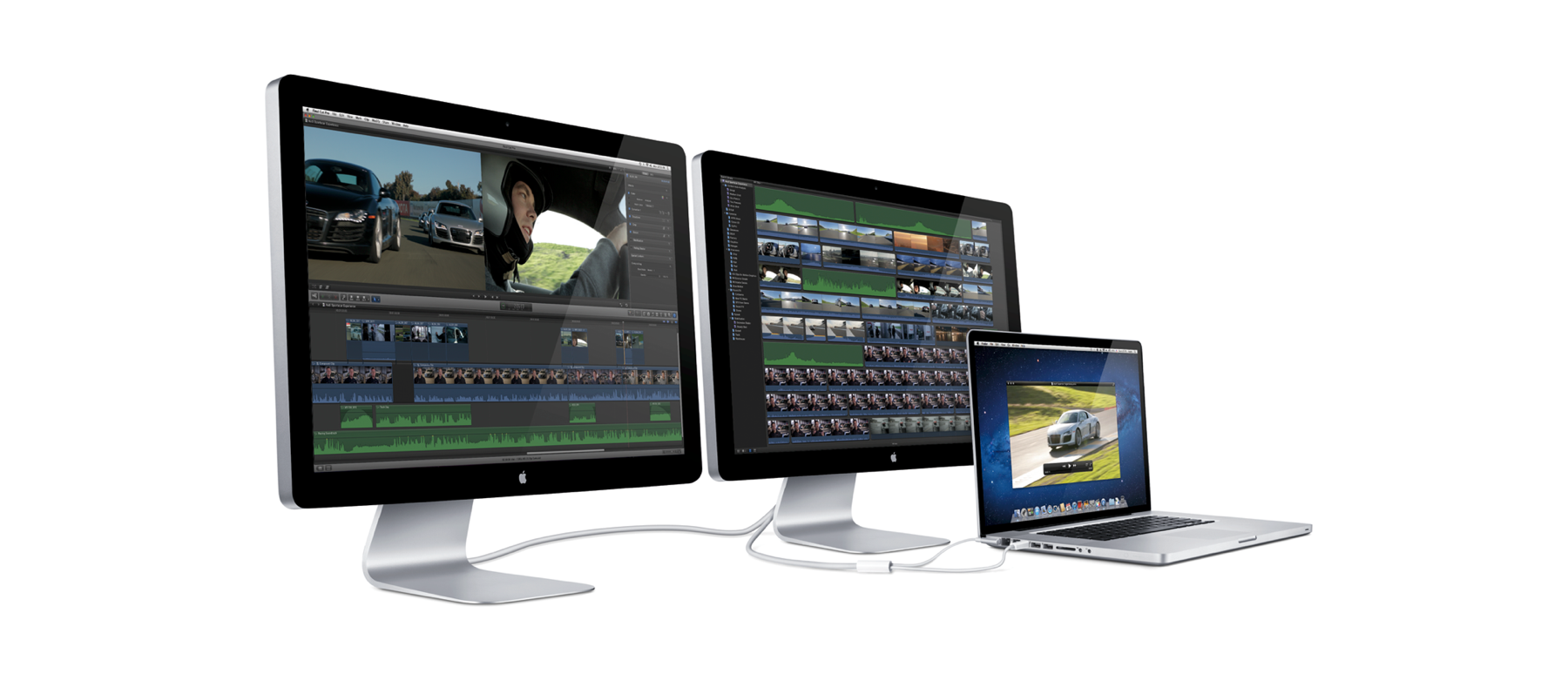 Apple Thunderbolt Displays - Image Courtesy of Apple

In the Thai online store this display is 33,900 baht. Apple does not have a 4K display (the Thunderbolt display is 2560 x 1440 pixels) although there are now two iMacs with 5K displays. I would not be surprised to see Apple announce a high resolution display soon.
The new 15-inch MacBook Pro also supports 5K displays: the first to do so. Apple has now added the ability to connect to 4K displays to a number of Macs, including the MacBook Pro (Retina display) and the Mac mini that I have. Other devices covered are included in the Apple document HT202856. What the updated specifications also allow is the connection to an HDTV, although my older Toshiba TV does not support the lower 30Hz and 24Hz refresh rates.
Images display nicely on my TV screen, but text is not clear enough to work with easily. The display is similar to when I connect via the AppleTV using Airdrop. I would like a 4K display, but not at current prices. Maybe I should just buy a new TV.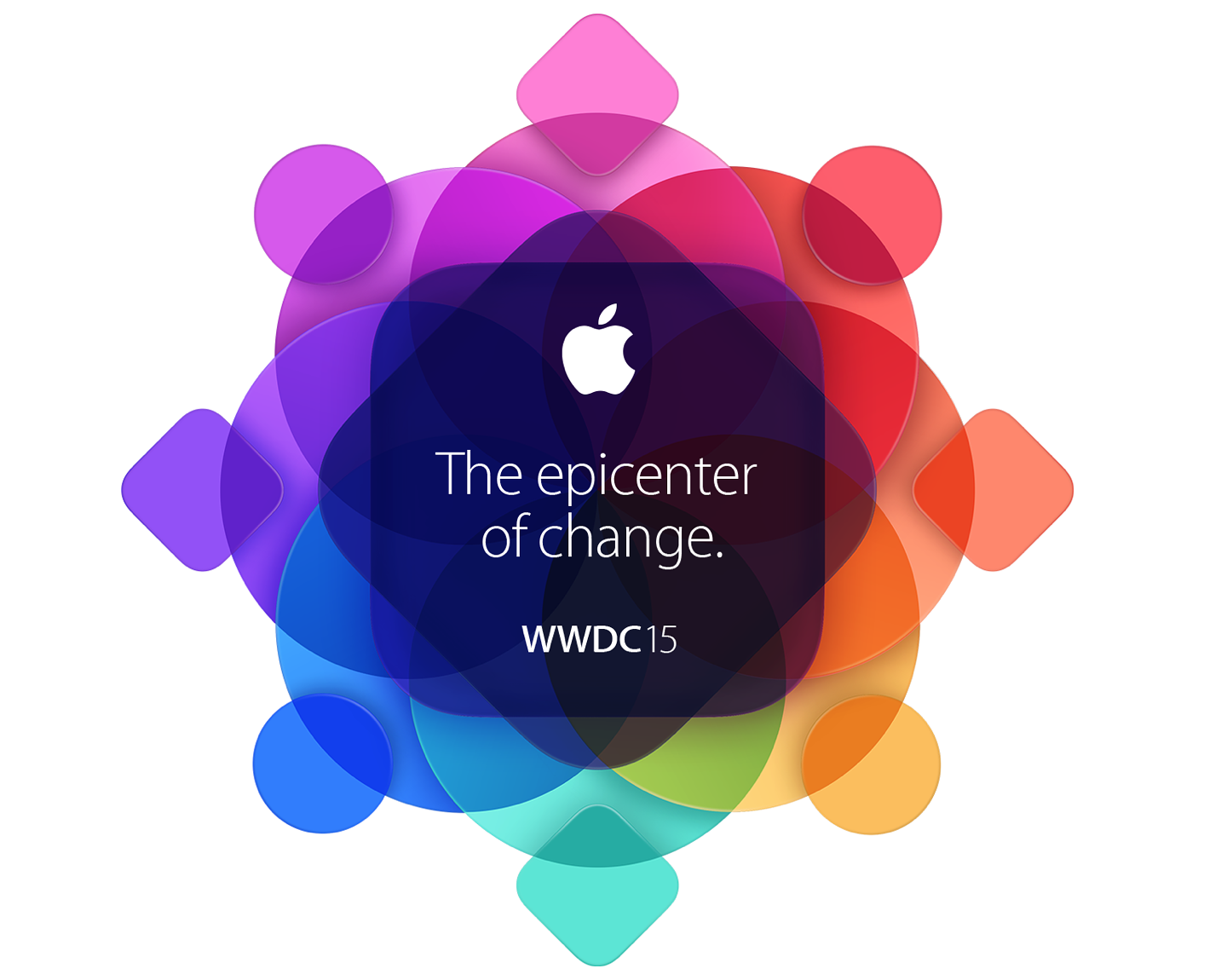 With the World Wide Developers' Conference (WWDC) only a few days away, last week Apple released a new beta of Yosemite 10.10.4. A lot of commentators were surprised to find that to fix continuing Wi-Fi connection problems that many users have suffered (there is a "me too" there), Cupertino had dropped discoveryd and gone back to the older mDNSResponder system. Whether Apple stays with this or tries to fix the problems with the newer system is unknown, but that may be needed for new features yet to appear.

Another problem was found last week: this time in iMessage. If a user received a text containing certain characters, it could cause iOS devices to crash and lock. Apple's site mentioned that this was "caused by a specific series of unicode characters" and outlined a temporary fix:
Ask Siri to "read unread messages."
Use Siri to reply to the malicious message. After you reply, you'll be able to open Messages again.
The document adds, "If the issue continues, tap and hold the malicious message, tap More, and delete the message from the thread." Apple is preparing an update that will fix this problem.

Last week there were several headlines concerning Apple's design head, Jony Ive who was promoted to a newly created position of Chief Design Officer. This was not announced by Apple, but in a Daily Telegraph article by Stephen Fry who interviewed Ive.
By putting Alan Dye into the position of Vice President of User Interface Design and making Richard Howarth Vice President of Industrial Design, Ive is freed from a lot of administrative responsibilities and can focus on design. The position may also give him a new salary and allow him more time in the UK, where he would like his twin boys to be educated.

Mark Gurman reported last Saturday that in a filing with the Securities and Exchange Commission (SEC), Apple revealed that CEO Tim Cook has donated 50,000 Apple stock shares to charity: currently a cash equivalent of $6.5m. The charity was not named.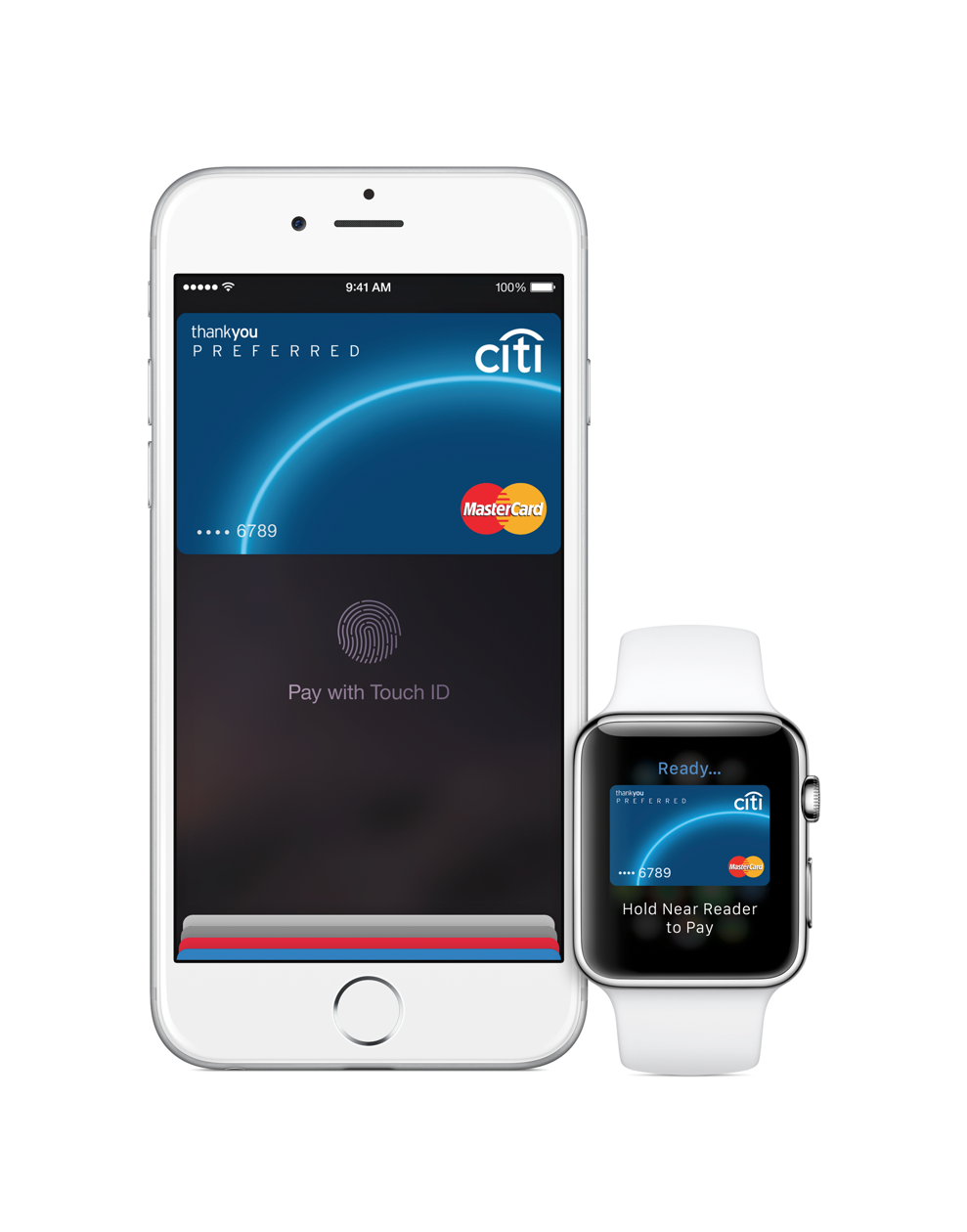 Google made some announcements last week, adding some new services including Android Pay and Google Photos, which will be good for all users. There is no information on whether Android Pay will be available here: Apple Pay is unlikely to come here for a while, if ever.
Users of Apple's iCloud library can pay handsomely to have photos available on all devices, while the basic Google Photos service is free; but only stores pictures up to 16GB. Google is not a charity, of course. Users pay indirectly with personal information: their privacy. The Terms of Service were last updated 14 April this year.
You will excuse me for thinking that I have seen all this somewhere else before; and several months ago. There is likely to be more at WWDC next week.
See also:
Graham K. Rogers teaches at the Faculty of Engineering, Mahidol University in Thailand where he is also Assistant Dean. He wrote in the Bangkok Post, Database supplement on IT subjects. For the last seven years of Database he wrote a column on Apple and Macs. He is now continuing that in the Bangkok Post supplement, Life.