By Graham K. Rogers
---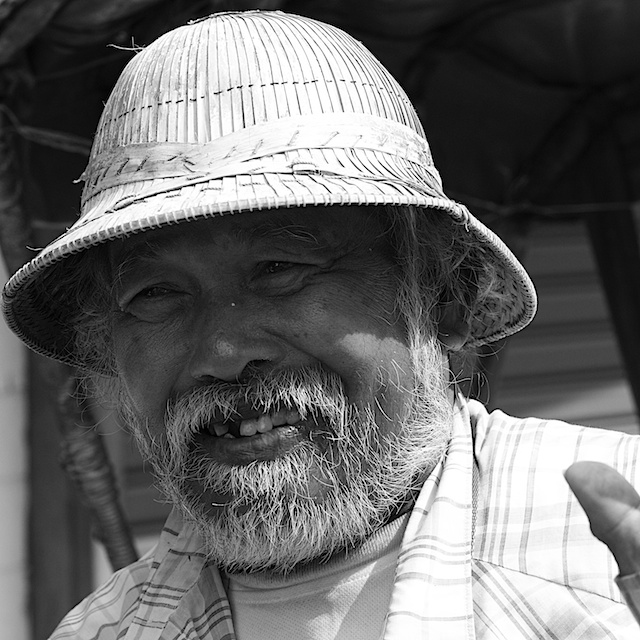 Last week Apple updated its MacBook Pro range, added a new 27-inch iMac with Retina 5K display at 68,900 baht and reduced the price of the top end 5k iMac to 79,900 baht. There was also a Lightning dock for iPhones. 13" and 15" MacBook Pro computers have the new Force Touch trackpad and there are improvements: faster flash storage, longer battery life and faster discrete graphics. The SSD in the 15" MBP has throughput speeds of 2 GB per second.

Apple's Worldwide Developers Conference (WWDC) is almost here and more rumours suggest an expansion of Apple Pay as well as new features on the next iPhones. We may also see an outline of the next version of iOS. Rumours have been almost silent on OS X: perhaps users could look forward to a version that consolidates incrementally rather than having massive changes.
---

I have a problem with unnecessary software. For many years, commentators have made fun of those who use a heavy-weight application like Microsoft's Word, for writing a letter home or who use Word to write a shopping list.
Most of my writing on a computer is done using a basic text editor like TextWrangler or (recently) iA Writer, which has the advantage of synchronising output to all my Macs and iOS devices via iCloud or Dropbox, so I can pick up the writing on another device easily.
I apply the same rules to graphics programs. If a professional needs Adobe Photoshop, then nothing else will suffice. Most of us do not; particularly if all we do is play about with exposure, brightness and contrast.
Pixelmator on the iPad

At last year's WWDC, there was a really interesting demonstration of the iOS version of Pixelmator: already a Mac application. The short presentation impressed a lot of people. It was released shortly after and I bought it right away. With my clean installation on a new computer, I decided to include the Mac version of the software which has more than enough tools for most users' needs.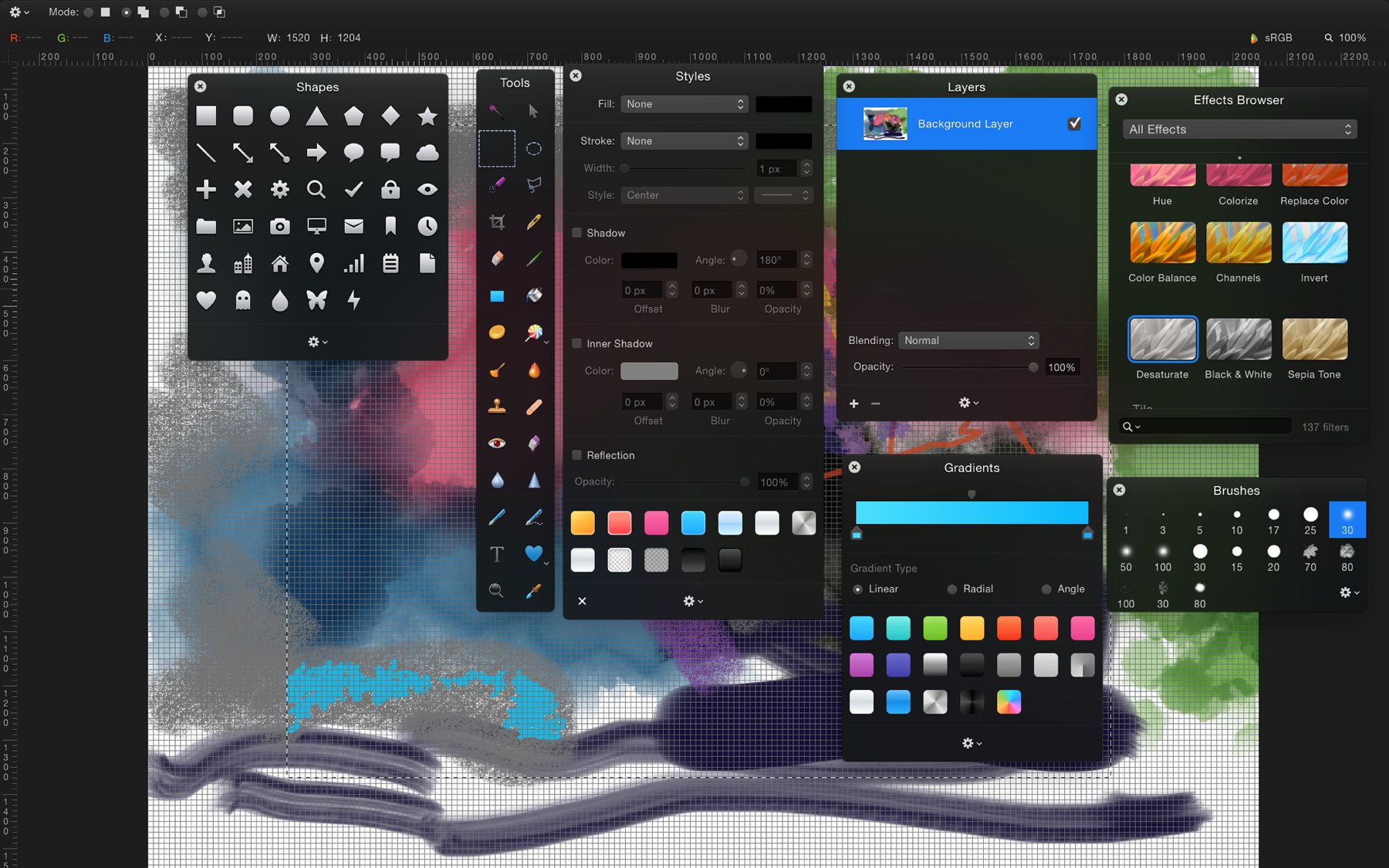 Pixelmator for Mac

I have also been setting up my old iMac at work: I am giving that to the students. With basic word processing capabilities and access to the internet, this will make a reasonable standby machine. I erased the hard disk and reinstalled Yosemite (10.3) which runs slowly with the basic 2 GB RAM this Mac has.
Although I did not set up the Apple ID initially, it was clear that this would be useful. It was easiest to create this via System Preferences: the link is clearest for new users. An Apple ID is for individuals and there is a need for a corporate or education version: a problem for schools in the USA and one I had to deal with.
I set up the account with the name Electrical Engineering, with Engineering as the family name. When authorizing the computer in the Mac App Store (so those using it can download free apps), the page there required a title. The account is now owned by Prof. Electrical Engineering.
When it was set up, I checked the Mac App Store listings and saw 180 free applications shown. I downloaded three of these: Autodesk Sketchbook, a drawing program suitable for engineers; Composure; and Toy Viewer. Like Pixelmator, Sketchbook also synchronises via iCloud to iOS apps (for iPad and iPhone). I knew this was already on my iOS devices, but it was not on my Macs: I soon put that right.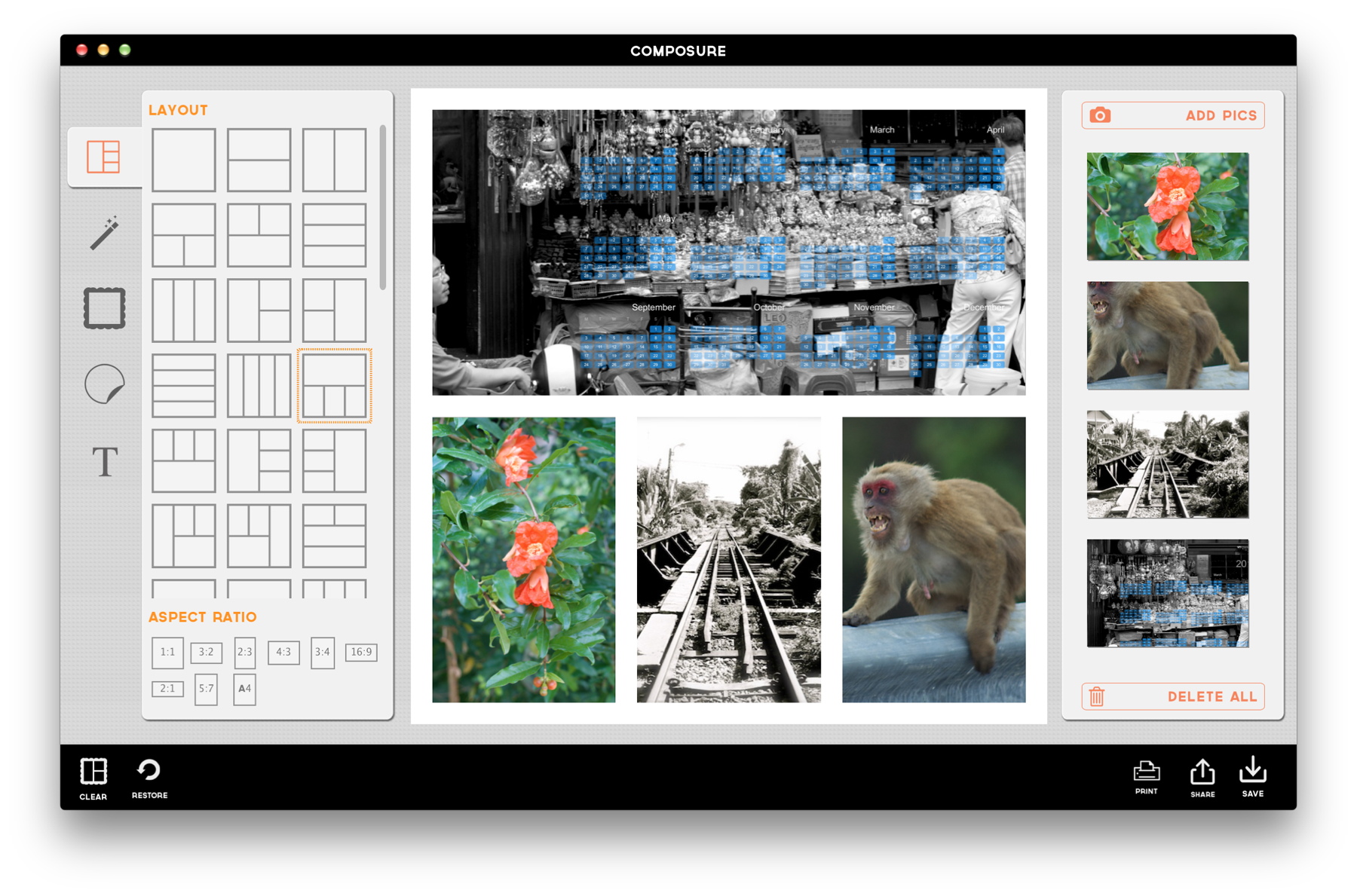 Composure

I have had Composure for a while. This is a basic graphics application that allows users to create interesting output in a number of layouts quickly and easily. Input can be from the desktop, Apple photo applications (Aperture, Photos, iPhoto, PhotoBooth) as well as Facebook or Photostream (if enabled).
Images can be shared to Facebook, Twitter and other sites, as well as via Mail. File formats available are TIFF PNG, JPG and BMP. A quick test of four images in a frame gave me 3201 x 3201 TIFF file of 41 MB: respectable.
Do not be fooled by the name Toy Viewer. This free application has a good selection of tools for image adjustments as well as an Inspector that displays metadata, including GPS information. With Composure or Toy Viewer, if I need to work on the files on another device, I would not use iCloud. My choice here would be DropBox.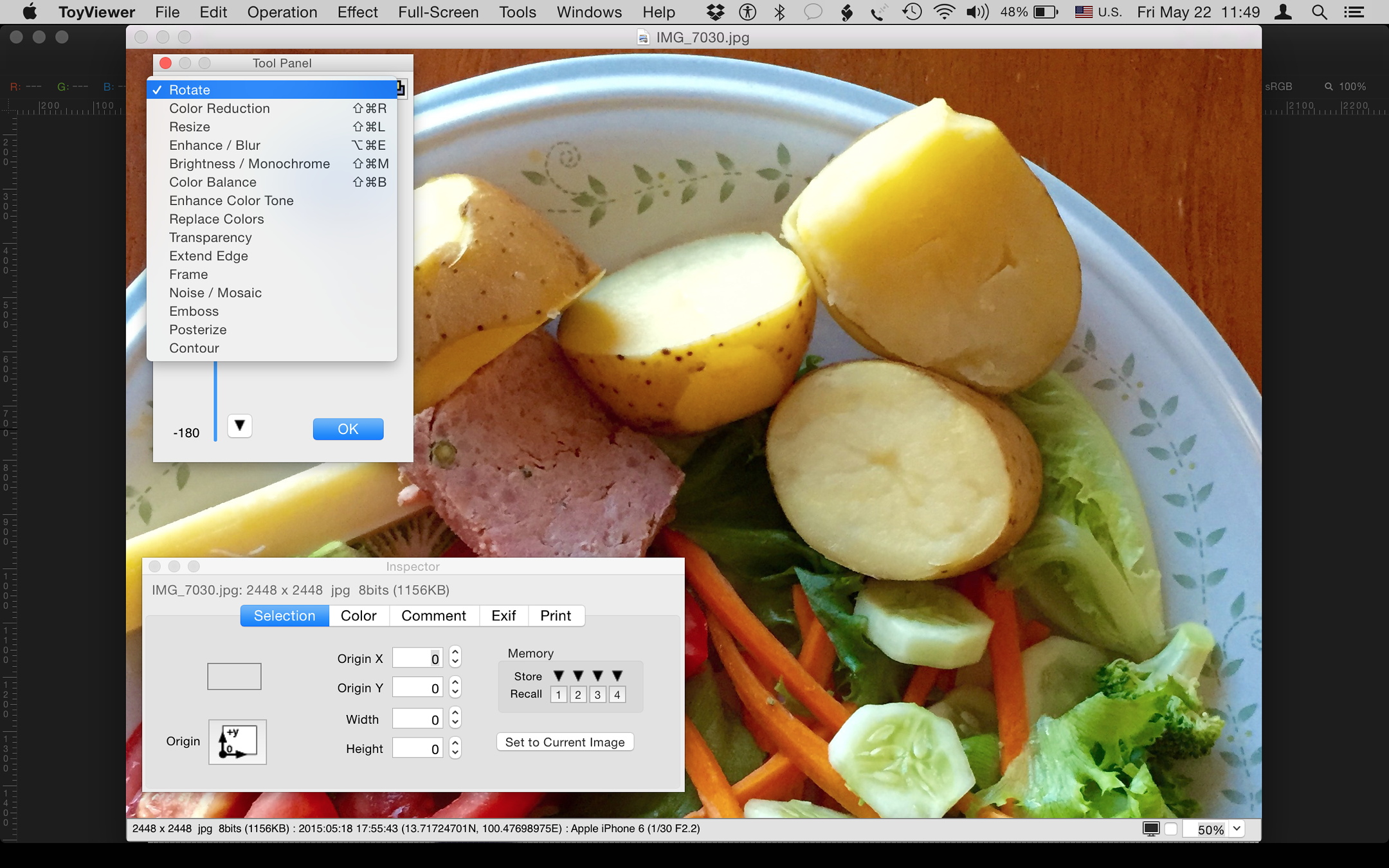 ToyViewer

There are enough applications - free and paid - to give users a good selection of tools for work on images, without the need for large applications. A bonus with some of these is that easy synchronisation allows us to be able to work on the same file on different devices.

As well as the email link, I also have a Twitter account (@extensions_th) and there is a widget for news updates that can be downloaded from Apple or from the eXtensions site.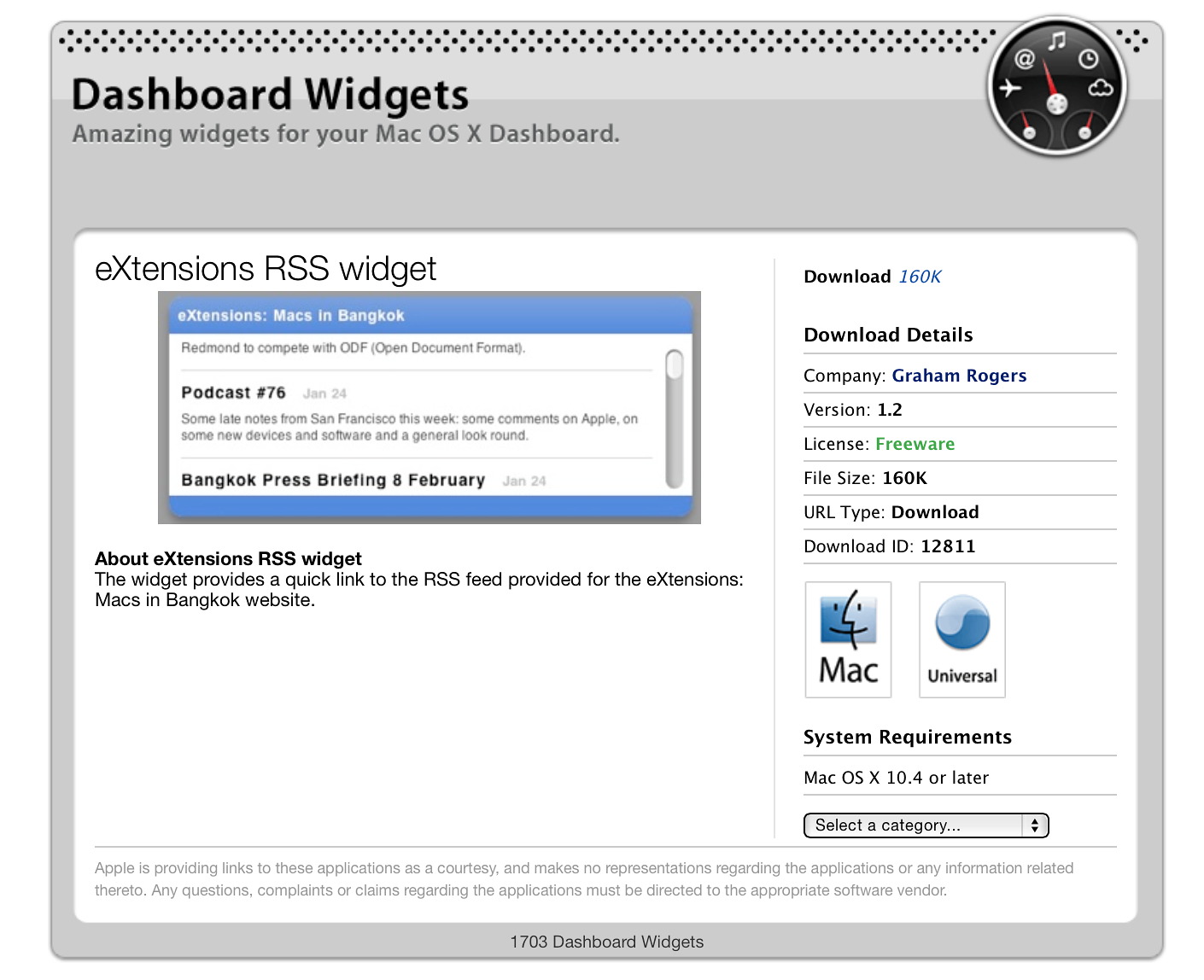 eXtensions widget on Apple's site
Useful Links:
Graham K. Rogers teaches at the Faculty of Engineering, Mahidol University in Thailand where he is also Assistant Dean. He wrote in the Bangkok Post, Database supplement on IT subjects. For the last seven years of Database he wrote a column on Apple and Macs. He is now continuing that in the Bangkok Post supplement, Life.