By Graham K. Rogers
---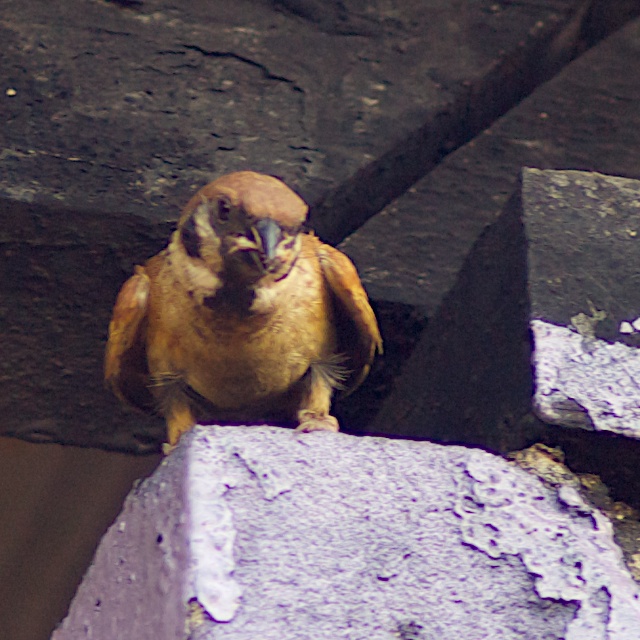 A few hours ago, Apple announced another set of record figures for the quarter: above their guidance and surprising even me. The reports about the event started coming in around 4 am when I was sound asleep. Apple does not often have live events that are times conveniently for me, although I often stay up for the 10am (Cupertino time) announcements as long as I am not teaching the next morning.
I think many people had been expecting that the iPhone - the driver of Apple these days - would maintain high sales, but many were looking at around 57 million although some analysts had gone as high as 70 million. The final figure of 61 million in a quarter that has traditionally been lower than the end of year, shows just how markets are shifting.
While the United States is still Apple's home market, Asia is predominant, with China in the driver's seat. That figure was almost-certainly helped by the Chinese New Year when red envelopes full of cash are traditionally handed out. You have cash, you spend. Some commentators are really going to have trouble getting their heads round these numbers as some had confidently predicted a fall off after the new year. Try thinking in World terms rather than just the traditional Western markets.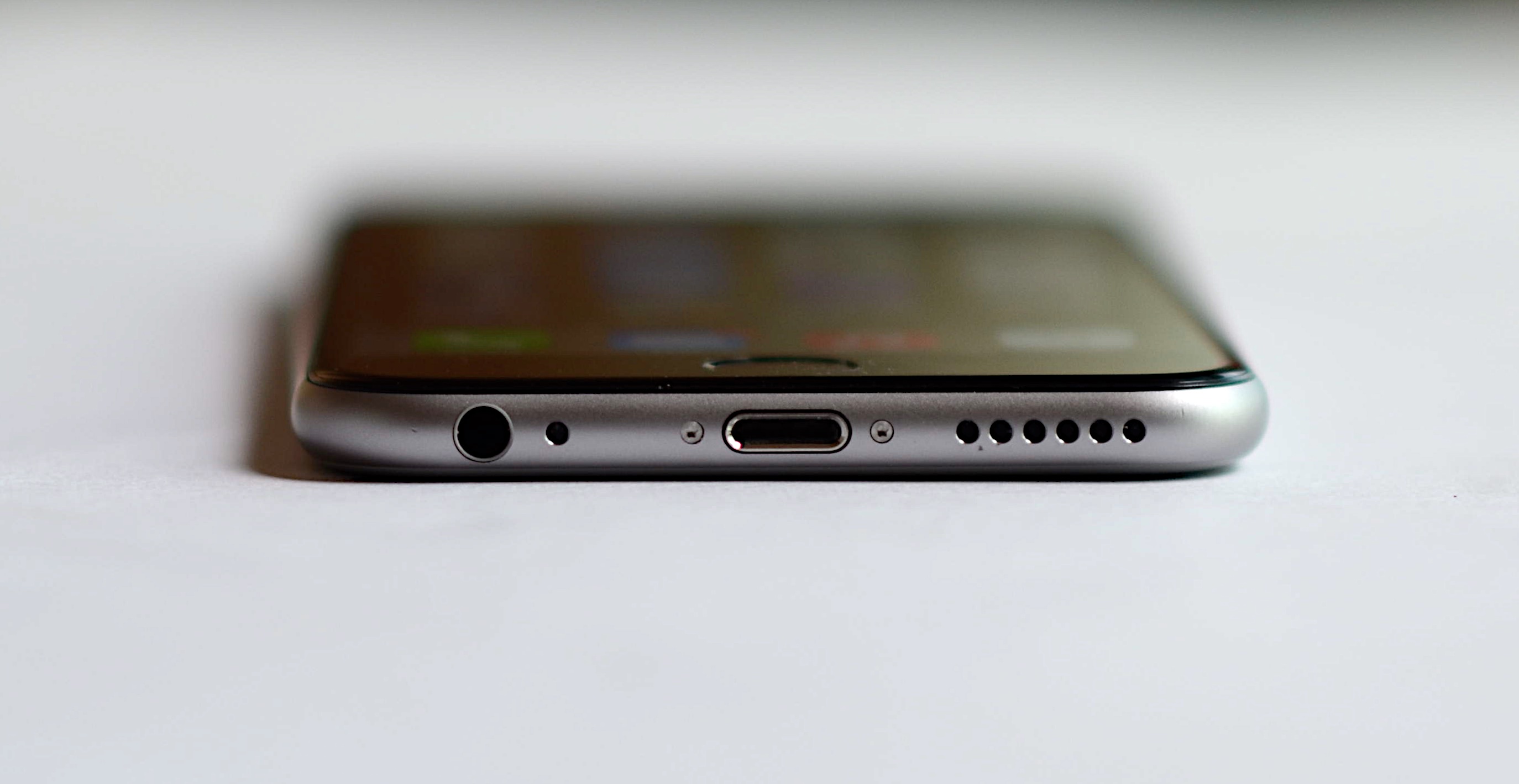 One comment I had bookmarked in the Bangkok Post (3 December) is worth reminding ourselves of: "Apple iPhone sales will drop by a third after the new year. That is the prediction of Ming-Chi Kuo of analyst group KGI Securities. . . . He is also predicting poor sales of the iPhone 6 Plus model . . . and current sales support this with the larger model being outsold by three to one compared to the smaller unit."
Ming-Chi Kuo makes the headlines far too often and is more often wrong (as here), yet some writers hang on his every word in their philosophy that appears to hinge on only ever writing bad things about Apple. So the higher iPhone 6 figures that started to come through in December were put down to hard core Apple buyers. Yet, those who wrote positively on Apple or contradict the crap that is put out by detractors are demeaned with the "Fanboy" title. Presumably that is meant that those so named are incapable of logical thought on the subject. Have you seen what Android evangelists put out?
There are plenty of Mac-dedicated sites that are critical of Apple when necessary, with even MacDaily News complaining at times, while others are noticeably critical of policy in the App Store when developers suddenly have their work rejected. Of late, while others have been enthusing about Photos, I have commented on Aperture: I am not really happy that this is to end development as Photos in its current form is too diluted for those like me or professional photographers. Photos handles my iPhone and iPad pics fine, editing these on the fly; but so much is missing when compared to Aperture and its plugins.
This week, I was also concerned when I tried to make a donation to Nepal. There is a Red Cross page in the iTunes Store, but not here. And when I used the link from another site, I was given a point-blank refusal.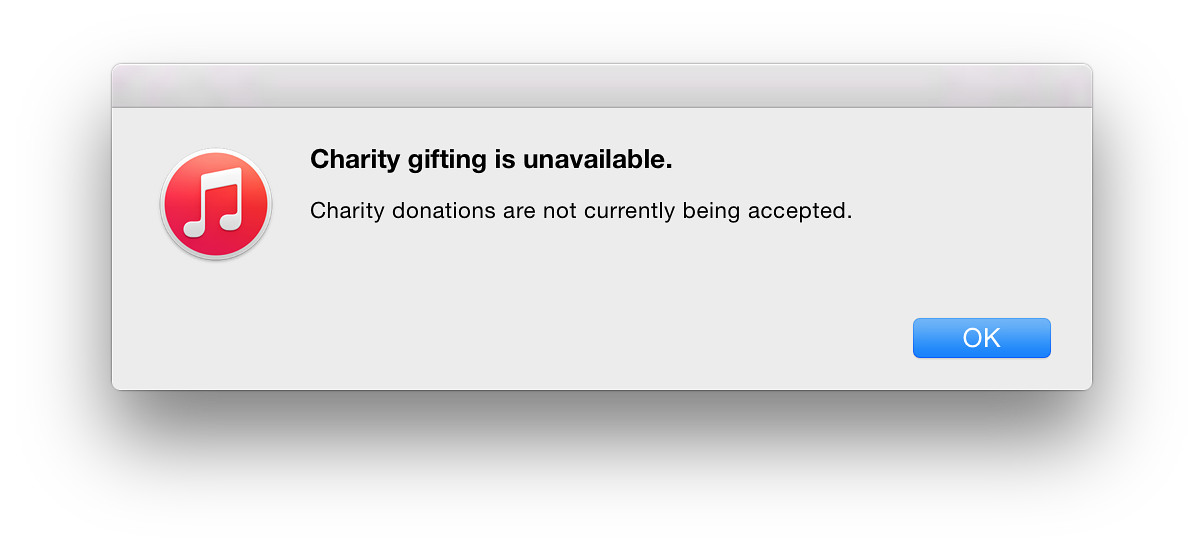 When analysts or writers make erroneous comments or predictions about Apple, it is rare to see a retraction or correction. The error stands and is repeated, so that false impressions are allowed to stand. One of the technical staff here is apt to pick up on such rumours and I will often hear him telling others that Apple or the iPhone or OS X is no good, without any real support for the assertions. When asked, it is clear that the information is often a rumour or may be based on a one-off event, rather than a clear pattern of problems.
I make that the introduction to a rumour that was passed onto me today. Comments on the forums at Phantip (which I have not read), suggest problems with the early Samsung Galaxy S6: loose home button, uneven finish, and poor screen attachment. Normally, such a rumour is not worth much, but only yesterday I read some insightful comments from Rene Ritchie (iMore) on design and the comparative quality of iPhone 6 and the Samsung Galaxy S6.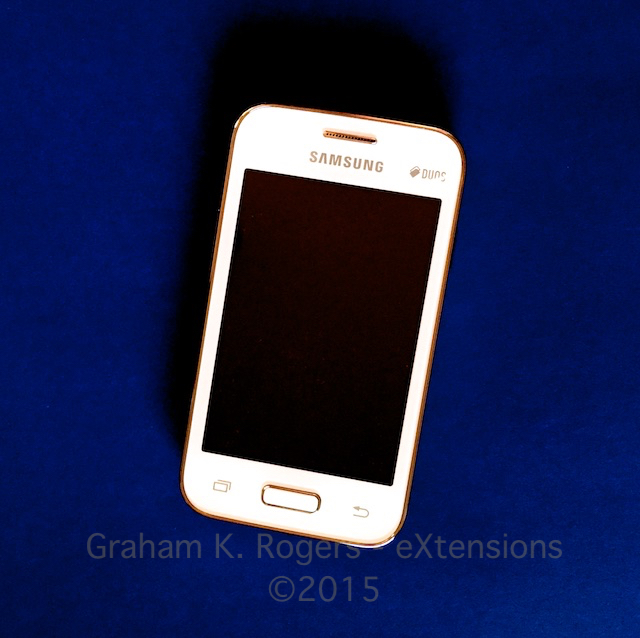 The comments and particularly the photographs, indicate a poor design philosophy at Samsung, although my experience suggests that Korea may not be alone. "It will do" is more often the decider. And to complete that phrase, "It will do, is not good enough."
Although some people prefer Samsung products above those from Apple, it may be for reasons other than design. Or the Android. Or the integration. For some, I know that the main decider in product purchase is Anything but Apple, because as we all know, Apple is always wrong.
The Samsung phone I bought so that I could assist my mother in the UK, because she found it so hard to use, gathers dust in my bedroom. Every time I pick it up and turn it on (in itself an effort because of the delays as it comes up to speed), I wonder how people work with these devices and with Android.

The main parts of Apple's Second Quarter Results are here:
The Company posted quarterly revenue of $58 billion and quarterly net profit of $13.6 billion, or $2.33 per diluted share. These results compare to revenue of $45.6 billion and net profit of $10.2 billion, or $1.66 per diluted share, in the year-ago quarter. Gross margin was 40.8 percent compared to 39.3 percent in the year-ago quarter. International sales accounted for 69 percent of the quarter's revenue.

The growth was fueled by record second quarter sales of iPhone and Mac and all-time record performance of the App Store.
As well as comments from Tim Cook in the statement, Luca Maestri (CFO), added "The tremendous customer demand for our products and services in the March quarter drove revenue growth of 27 percent and EPS growth of 40 percent. Cash flow from operations was also outstanding at $19.1 billion."

Guidance for Q3 2015 includes:
Revenue between $46 billion and $48 billion
Gross margin between 38.5 percent and 39.5 percent
Operating expenses between $5.65 billion and $5.75 billion
Other income/(expense) of $350 million
Tax rate of 26.3 percent

An interesting article was produced by Dan Frommer on Quartz which displays charts and graphs for the figures that were announced. This shows in an easy to understand form just what some of the figures mean. I was particularly intrigued by the Guidance table right at the beginning, the graph of Mac versus the PC industry, and the cumulative shipments graph which shows that the iPad has outsold the iPhone by a respectable margin.
The statement and the announcement are the bones of what happened, but the meat comes when Tim Cook is questioned by the press afterwards. An excellent report of this appeared from Jason Snell (Six Colors) who typed out the main comments after Cook's own preceding statement. My only criticism here is that the names and affiliations of those asking questions were not included.

Although the Apple Watch does not figure in this Quarter's results, there was considerable interest, with Cook including this as part of his look to the future. As ever, there has been criticism of the Watch and its rollout; but this is not simply a new product, this is a new area.
While many are impressed with the design, some users have experienced problems. Some of these may be down to unfamiliarity. One charging problem for example was because some users omitted to remove the plastic protection. Others, however, will need rectification.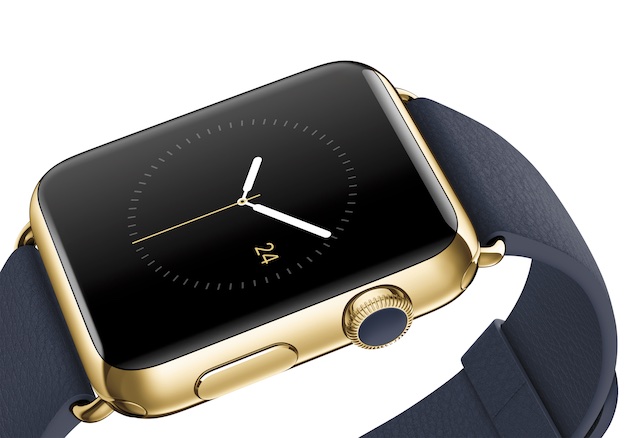 Cook's comments on delivery of the Apple Watch were interesting, and when questioned made the comment that we should separate supply and demand. With demand greater than supply, Apple is working hard to remedy any shortages. This is not at all unexpected.
Another comment on supply made me take note: "by sometime in late June, we currently anticipate being in a position that we could begin to sell the Apple Watch in additional countries". This is just what I had expected and I have commented a number of times that I would be surprised to see the device here in Thailand before June or July, except of course in places like Mahboonkrong, although even supply there seems to be limited for this product.
When asked about future demand for the Apple Watch, he said,"I'm thrilled with it, Tony. I don't want you to read anything I'm saying any way other than that", so when I read an article om Wall Street Journal with the headline, "Is Tim Cook Sufficiently Excited by Apple Watch?" I wonder which dictionary they were looking at for the definition of "thrilled".
Ah, but then I saw that the writer was Daisuke Wakabayashi, a reporter who has been criticised before concerning erroneous reporting on Apple by Daniel Eran Dilger, The Loop and John Gruber among others.
I had watched Jim Cramer on TV yesterday evening here. He was in an outside studio overlooking the Bay in San Francisco. It looked cold to me, but he took his coat off after viewer comments. I used to dislike Cramer a few years back as he often seemed to be talking Apple shares down. He changed and discusses the company positively, but objectively now. His predictions (I was watching this about 12 hours before the results were released) were quite close: he expected sales in China to exceed those in the US; and also said that Apple "will post "remarkable" results".
For a brief look at some of what some other analysts wrote, Philip Elmer-DeWitt on Fortune has collected some excerpts from their notes. Most are bullish, with one or two, neutral.

A comment for the iPhone detractors was also revealing when Cook said, "about 20 percent of the active installed base has upgraded to a 6 or a 6 Plus, and as I look at that number, that suggests there's plenty of upgrade headroom". Plenty of room indeed if 100 million (extracted from the two quarters) is 20%.
As mentioned above, much of this good news came from sales in China where, Alex Wilhelm (TechCrunch) reports, there was "71 percent revenue growth" in the quarter and Apple is thought to have "sold more iPhones there than in the United States." Also interesting is how the revenue in China of $16.8 billion compares to the $12.2 billion for Europe.

In other Apple news this week, there have been new beta releases of OS X 10.10.4 (now at build 14E11f) and of iOS 8.4 which has a new Music app. Anyone who suggests that Cupertino releases products to the public that are not tested is not thinking clearly; or they are trying to equate Apple with other manufacturers and developers.
Having taken part in a couple of these programs, I am aware that I am one of hundreds (maybe thousands) who are providing feedback and that Apple does examine all the comments, sometimes asking for more information: this can range from user comments up to running additional processes.

I commented a few days ago on some of the early reports on the Apple Watch, which included some interesting insights as well as some deliberate destruction. I love the Does it Blend series by Tom Dickson as this is a repeating theme that has no pretensions to a serious product test: it shows just how powerful those blenders are.

On Saturday, in a Weekend Review as well as looking at a video that tried a couple of tests of the waterproofing ability of the Apple Watch, I criticised a video from CNET, whose presenter, Sharon Profis did her utmost to destroy the watch she had, soaking it, boiling it, rubbing it on a cheese-grater (for Heaven's sake), stamping on it, but eventually finishing it off with a number of hits from a 7 pound skillet. All normal use? And about as valid as her acting skills. I saw one Tweet refer to this as Skillet-gate.

There have been some genuine accidents with the Watch. Although the screen is tough, it is glass, which is a crystalline substance. This has strong and weak points. Hit one of those weak points with the right force and at the right angle and it will fracture. I always like to make a comparison with diamond: the toughest substance known; and yet, professionals take great pains to cut diamonds at just the right angles to produce better stones. Hit it right and the diamond splits: hit it wrong and you have diamond dust.
A couple of good user experiences have appeared as well. Not simply, I hate the watch, but objective examinations of what problems they are experiencing - it is not just a smaller iPhone - and how they have dealt with the oddities. Of these, I rather like "My rocky first 24hrs with the Apple Watch" by Matt Haughey (Technology Musings) who has some observations that are valid. Also worth looking at is My First Impressions of The Apple Watch by the well-known photographer, Scott Kelby. Number 1 is my favourite: "You do need to read the instructions - it's not an iPad where everything's so obvious."

For the future, there are a number of unknowns right now, although certain of the pieces are coming into play. The Apple Watch will probably sell as many as can be produced for the immediate future, but that is only in 9 countries so far. A lot more of Europe and Asia still have to see the product and sales will maintain a high level, certainly through to the New Year: both Western and Chinese.
There are still mysteries concerning the services sectors that Apple is in, beginning with the apps stores and including iCloud. As more users switch to using this to store their photographs taken on more and more iOS devices, so they will need more space. I still think that the jump from 20 GB to 200 GB is too large and will deter many users.
For some, the idea of paying for anything they cannot see or hold is anathema. I know someone who owns several expensive cameras as well as Macs and the iPhone. Whenever I suggest an app, the first question is, "Is this free". When I say it is not, he shudders and says, "no". End of subject. With iCloud that aversion will erode slowly, but Apple could build this more effectively by better spacing of storage plans.
Another unknown is Apple Pay. This also will expand, both in the USA and to other countries. A number of banks and companies have come on board in America, but this week, the service was buoyed when it several points were revealed by Tim Cook during the Conference call (Serenity Caldwell, iMore):
Discover announced today that its cardmembers in the United States will be able to make contactless payments in participating stores through Apple Pay beginning this Fall. And last month, we said that the number of locations accepting Apple Pay has tripled, and we continue to see great progress with merchants. Best Buy, which has been a longtime strong partner of ours, has just announced that it's now offering Apple Pay in-app, and later this year will offer Apple Pay in all of their U.S. stores.
Discover, Best Buy, and others. As Jim Dalrymple points out (The Loop) one of the major competitors to Apple Pay was expected to be MCX Consortium (Walmart, et al).
As these services grow, so Apple's invisible (and unmeasurable) income will increase. The analysts may be able to make predictions - often wrong - based on component ordering and trends, but the services are hidden from such eyes, so as the figures take on more importance, the ability to predict Apple's performance will be harder; and Apple is less likely to do that shrinking act that so many are wishing would happen.
Watching CNBC and listening to comments from analysts, most seem more than happy with Apple's reported results. Projections are pushing the idea that the share price could edge towards $190 before the end of the year (it is currently about $135) and this would value the company at $1.2 trillion. One of those appearing mentioned those hidden services I outline above, but also included the probability of income in some form from HealthKit and from HomeKit.

I am sure that Apple wishes the legal monitor appointed by Judge Denise Cote, whom some have criticised for her apparent pre-judging of this important case, would go away. Michael Bromwich has been the subject of more than one legal attempt by Apple to cut his powers, because of his prying into matters that have nothing to do with the original ebooks case, and because of his exorbitant fees.
A number of sources are reporting on comments from the Wall Street Journal who are concerned that Bromwich is charging Apple for reading newspapers, Rene Ritchie (iMore) reports, with a suitably acidic comment. As a note, the WSJ is behind a paywall and while I did see the original article earlier, it is not now accessible to me.
Graham K. Rogers teaches at the Faculty of Engineering, Mahidol University in Thailand where he is also Assistant Dean. He wrote in the Bangkok Post, Database supplement on IT subjects. For the last seven years of Database he wrote a column on Apple and Macs. He is now continuing that in the Bangkok Post supplement, Life.