By Graham K. Rogers
---

Those who write for publications are expected to keep to certain rules with spelling and punctuation. When writing for academic journals, the standards are often higher and there are certain style guides, for example the Modern Language Association (MLA) and the American Psychological Association (APA). There are now apps, like RefME, that make the creation of references much easier.

When I studied in the US, I shared an office with a professor who checked every thesis for compliance with these style guides. If he did not pass the work, the student could not submit it. His attention to detail was outstanding and many students left disappointed. He kept a box of tissues on the desk for the more devastated ones.
As part of the teaching I do, I now edit and check papers: from my own students and from others intending to publish: an essential for advancement in academia. While most of my own students work within the style of the Institute of Electrical and Electronic Engineers (IEEE) - utterly different from MLA and APA - doctors who write papers may need to stick to the styles of the American Medical Association (AMA) or International Committee of Medical Journal Editors (ICMJE). While there are similarities between IEEE and AMA, a writer (or editor) needs to be aware of the subtleties. Other departments here use Vancouver.
These style guides are available online, but these days there are also apps that guide those who need information on incorporating references into their texts. A while back I reviewed EasyBib on a website now dead and gone. I have put that online again. That app is useful, but limited in that it only references with MLA, APA and Chicago styles. Nonetheless it was quick and easy to use.

Another free app which I found this week covers not only MLA and APA, but claims to allow the user to cite references in over 6,000 styles. By default RefME displays settings for the Harvard style of citations, but a button just above the main panel allows the user to select from a list of popular styles. If the desired guide is not shown, a search feature gives access to other options.

Before I was able to use the app, I needed to register. I am often reluctant to use apps that require me to do this, but I did agree this time. I am glad I did. As a note, the user is required to use a password of 8 characters or more.
Most of my books are at my office. At home I only have a couple these days: a photography guide I bought in the 1990s and a recent Xmas present, The West End Front. I began with Michael Langford's 35mm Handbook and used the Add option. That gave me a panel with a barcode scanner. At the bottom there were also options for Search, Website URL (these are more common these days as references) and a manual option.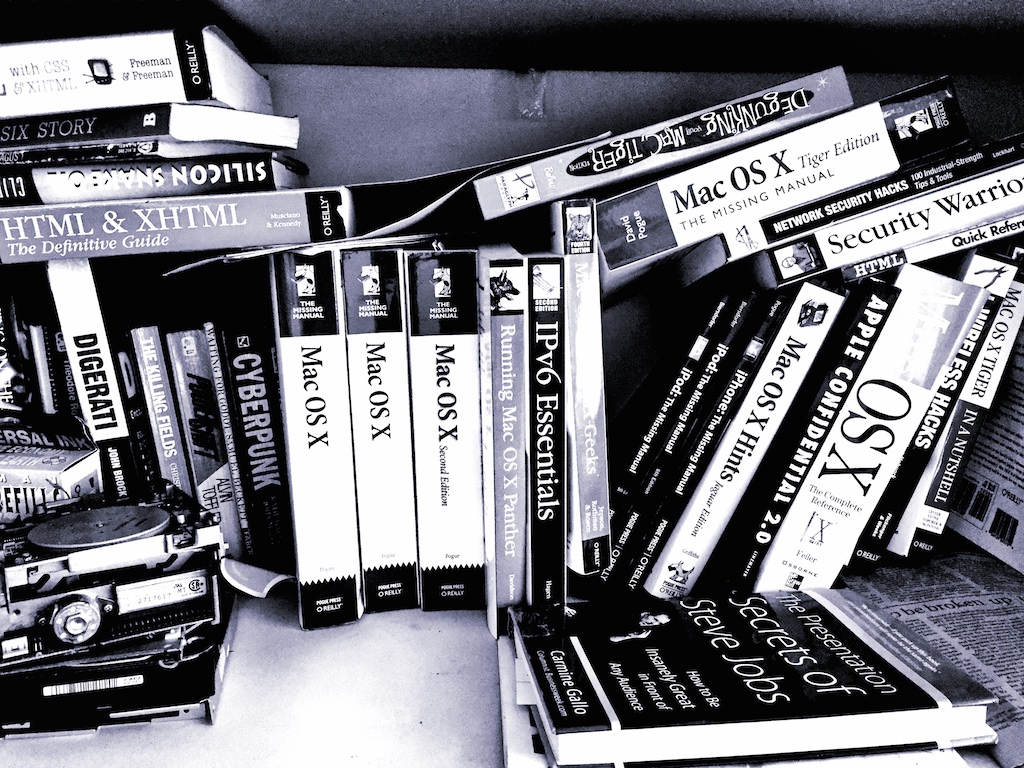 Using the main part of the panel I scanned the barcode and the details were displayed in the app in correct IEEE format. Well, that is going to save me a lot of work.
With the Search feature, I was offered the options of Title, Author ISBN or URL. As I had already used the barcode of The West End Front while testing EasyBib, I entered the ISBN number and that quickly displayed the necessary reference information on the panel, which I saved.

Using the Manual option, I saw that there were a number of options for types of media that could be cited, such as Blog Post, Film/Movie (including media types such as DVD), Treaty and Webpage among the 40 or so available.

I entered details for an artwork: Paul Klee's Senecio. While there were only basic details of name, title and year, the correct form was created as before. The date selector uses scroll wheels. I left the month and day, using only the year and the scroll wheels showed N//A for both. I later checked the year wheel, which goes back to the year 1. There was also an option to display other data fields were these needed.

Entering a URL that I copied from Safari into the search section for web content again identified the correct source and title and displayed the reference on the panel. I was able to add this to my collection of references, although the app noted this had incomplete reference information (dates for example) and linked to a page (like the Manual entry panel) that allowed me to edit the entry myself.

With any list entry - and these can be organised and ordered if the user takes the time to set this up (I did not) - it is easy to change the style to any one of those shown. For those available, but not displayed, there is a search function.
I tried Economist as I know that publication has an online guide to writing, but this only showed me De Economist, a German publication (Springer). I also looked for Times, refining this with New York and London, but although a comprehensive list was shown, neither publication was there. But this is being a little unfair as the app is aimed at academic work and not journalism.
What is shown is a wide ranging list - with a few surprises (Foot and Ankle International, Geographica Helvetica, Journal of Change Management) hinting at the rich number of sources available.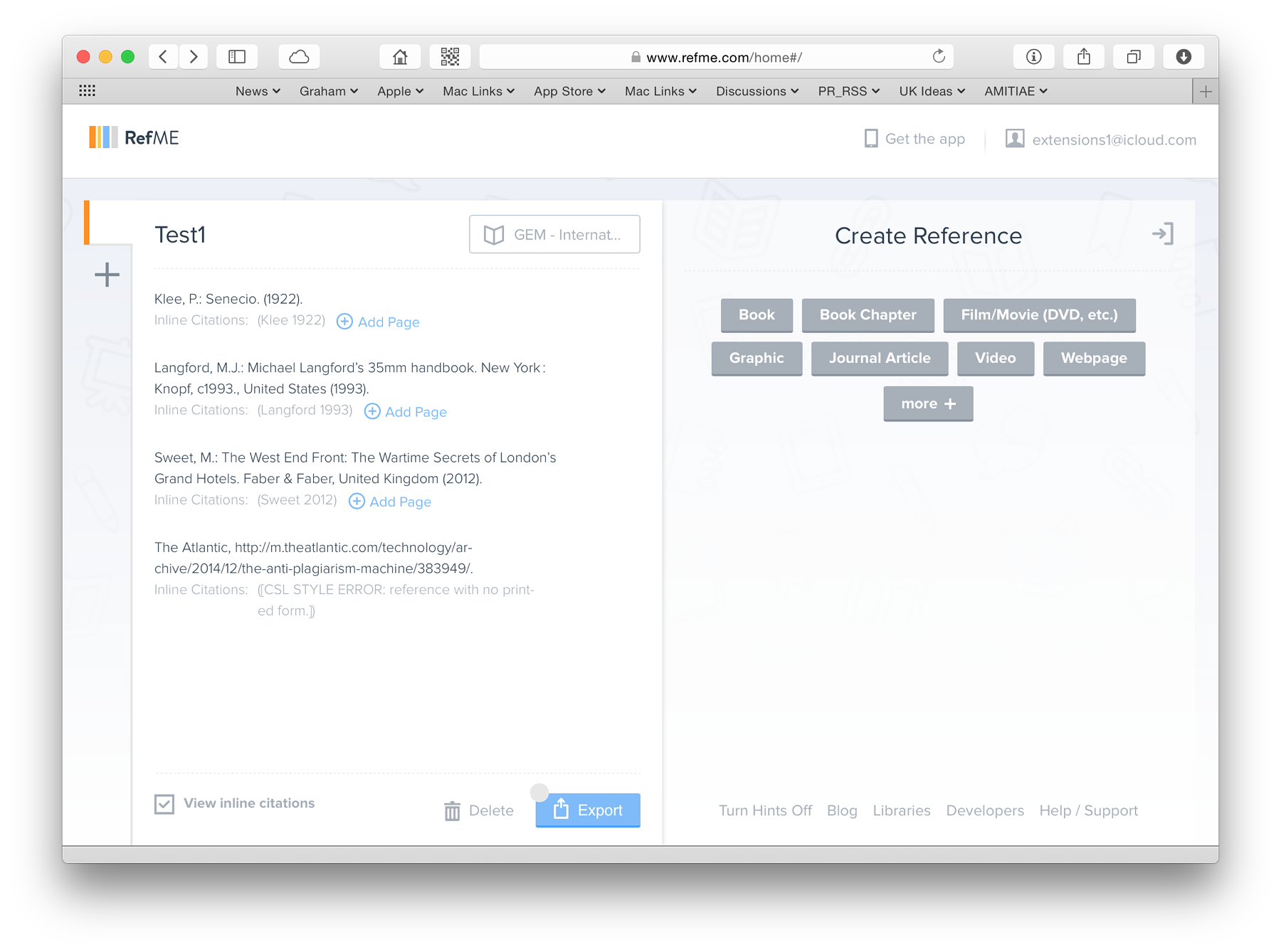 As with EasyBib there is also a website. I found the site for RefME easier to use. As soon as I had logged in, the interface was slightly similar to the app and I was able to access the items I had already included. As I added more, so these also appeared, although the browser page did need refreshing each time I found more.
Likewise, the app was ready and waiting for me on the iPad and as soon as I logged in, so the list of references was displayed. My only reservation about the iPad version is that the screen size makes its relatively sparse interface seem rather bare, although I expect someone carrying out extensive research could soon fill that with references.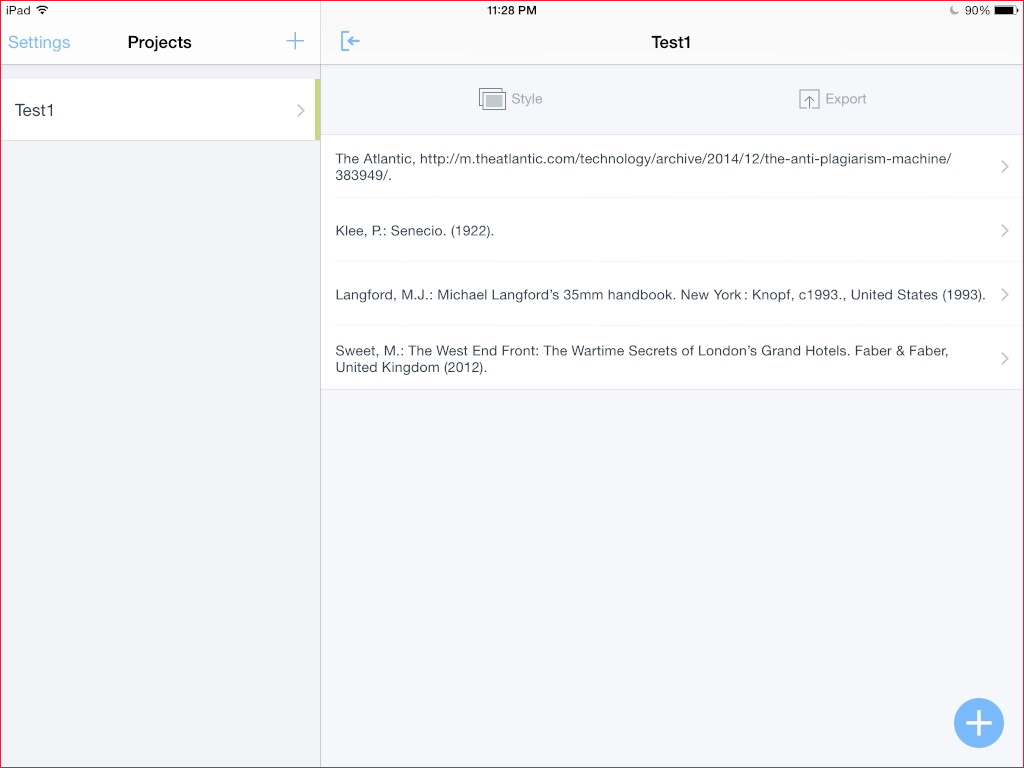 There were some failures when trying to track down references, but most were due to age or location. I tried several books in my office, even some from the 1980s and there were no problems either using barcodes or ISBN numbers. Some software manuals with short barcodes did not register. I also had difficulties with out of date journals: more recent examples gave me little problem. An issue of MacWorld UK from March 2004 had a barcode but was not found.
As well as the synchronisation with the website and with another iOS device, there are three export options: Clipboard, Email and Evernote. As a note, with the Clipboard option, some users might consider the Command-C app for sharing Clipboard contents between iOS and Mac.

This app is in Apple's "Best New Apps for 2015" list. According to the RefME site, as well as the iOS app, there is also a version for Android with a Windows version in the pipeline.
This is an easy to use app, like EasyBib, but with a number of extra features that make it more flexible, particularly the wider range of styles that may be accessed and the synchronisation that I find particularly welcome. This enables me to use a number of devices without the worry about not having the working ideas with me at all times: RefME is highly recommended.
See also:
Creating Bibliography Citations with the iPhone (1): EasyBib
Graham K. Rogers teaches at the Faculty of Engineering, Mahidol University in Thailand where he is also Assistant Dean. He wrote in the Bangkok Post, Database supplement on IT subjects. For the last seven years of Database he wrote a column on Apple and Macs. He is now continuing that in the Bangkok Post supplement, Life.