By Graham K. Rogers
---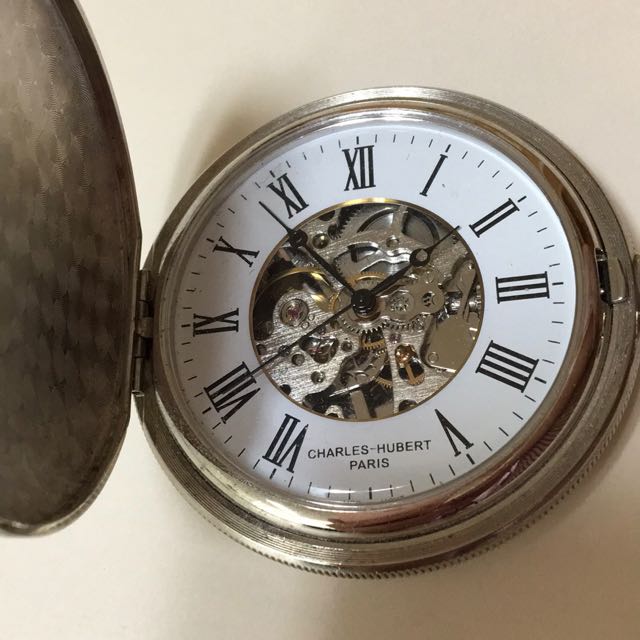 I was just astounded by the headline for an Engadget article by Dana Wollman: "Samsung execs said to blame struggles on lack of software expertise". Everybody who waves a Samsung at me when I use my iPhone tells me that the Android system is superior to iOS and that they have all the apps they could ever want.
The article goes on to cite other woes that the world's number one smartphone maker has like cutting prices to compete with Chinese manufacturers; but it is the software that makes the difference. I guess copying the concepts of the opposition without thinking everything through thoroughly and being able to integrate with other parts of the system, may not be enough, particularly when you don't have control of the OS that runs on your phones.
And as a note, despite being the top smartphone maker, the top smartphone profit maker is Apple (James Rogerson, TechRadar and many others). Of course it is sour grapes from the Android fans, with the same news being reported by Matthew Benson who spoiled an-otherwise good analysis of the situaiton by making some cheap digs in the direction of the iPhone, including the nonesensical, "those who want an iPhone are thus forced to either buy one, or else "settle" for an Android alternative. I would remind Benson of the Apple advertising phrase, "If it's not an iPhone, it's not an iPhone" (e.g. AppleInsider).
Note also, that while generally higher-priced in most markets, Apple did make some reductions in India earlier this month.

Read This If You Just Got An iPhone For Christmas, or even if you didn't. We know that some execs of Apple have Twitter accounts (and there are some amusing spoof accounts too), but they tend not to post too often. Over the Xmas period I saw one from Phil Schiller that linked to a Buzzffeed article by Nicole Nguyen and Jessica Probus aimed at new owners of iPhones. We presume that there might have been many new users over the holiday period. The article has some 21 tips that some regular users might also find helpful.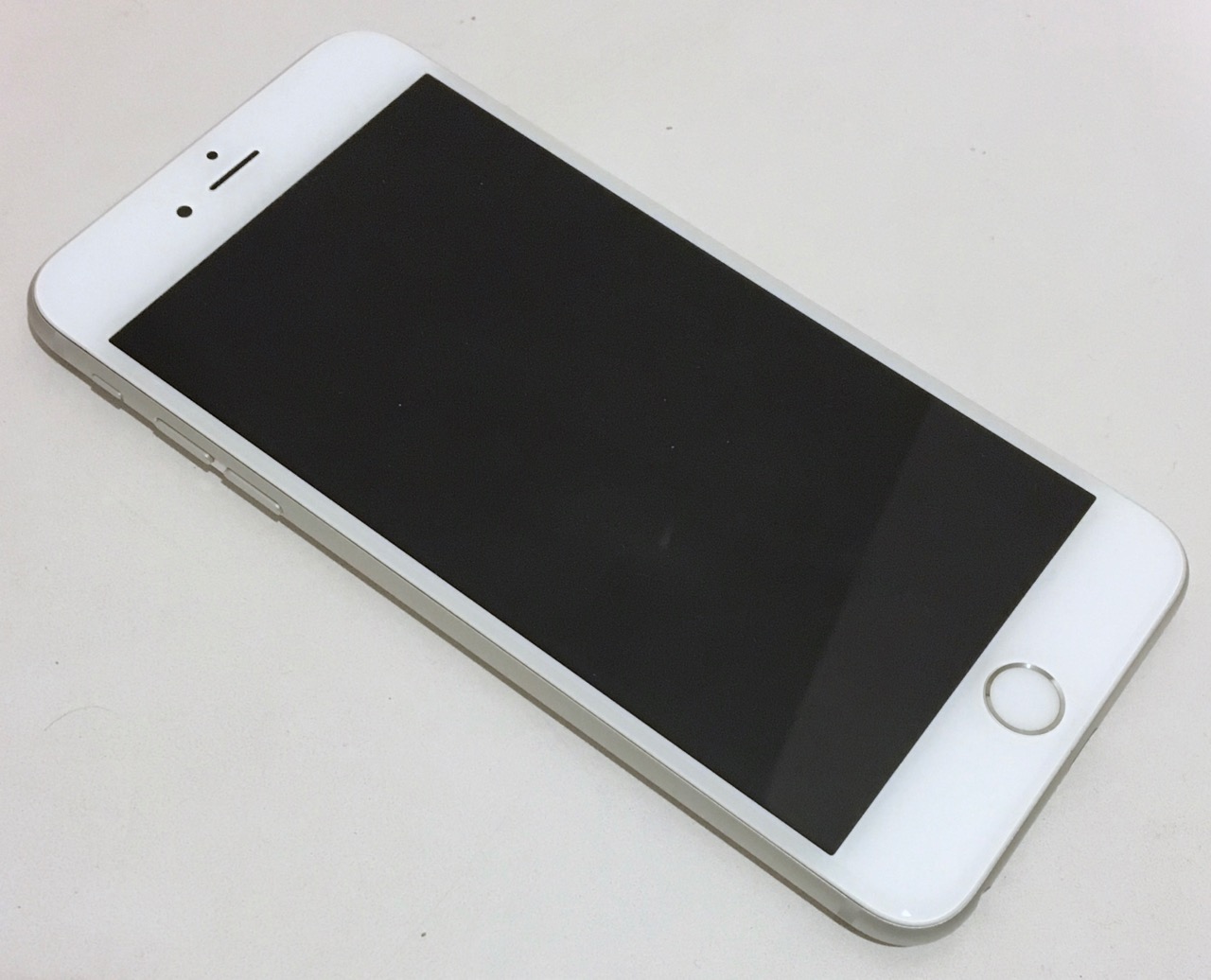 Also providing several tips for new users is Rene Ritchie over at iMore, for example with his "How to set up and start using Apple Pencil". For once this is a writer who does know that the Pencil can be charged with the adapter that plugs into any standard Lightning cable.
Some commentators seem to think charging is only possible by connecting the Apple Pencil to the iPad Pro and say this is a design fault, even then forgetting that the iPad Pro can be paid down to reduce any risk of accidents. But hey, points need to be scored.
There are also a number of other "How to's" for new devices on the main iMore pages.

For me and others (such as William Gallagher on MacNN whom I mentioned on the Xmas Day review) the problem with Android, is Google. Although I use Gmail (itself a problem) I decline to sign up for many of the services for a number of reasons, not the least of which is privacy. I also use Google Ads to try and offset some of the costs for the site, but income from that is a mere trickle.
In an article on Re/Code, Eric Johnson writes about the CEO of Yelp, Jeremy Stoppelman who is "on the warpath" and who is quoted as saying, "Google has just completely lost its mind when it comes to focusing on the user" [well, ra-ra to that]. This comment is in an interview with Kara Swisher which the article links to but some of the highlights in the article, such as "They're doing whatever it takes to preserve that monopoly, and it's sad" and accused Google of stealing Yelp's content.

There are some odd things that can be done under the surface of OS X, particularly if you have some ability to use Unix commands in the Terminal. Joe Rossignol on MacRumors writes about a new release of OpenEmu, an emulator for arcade games that has just been updated to version 2.0.1 and adds support for "16 additional gaming systems, including Nintendo 64, Sony PlayStation 1 and PSP, ColecoVision, Intellivision and others" that he lists.
I had a look at Terminal after I read that and tried a couple of commands like Gopher (I guess I need to be connected to a Unix server), and Lynx, which was the first browser I used when the world wide web went live. It was text only but the immediate and swift access to information in the pre-Windows days was exciting. Those who used Macs (I didn't then) had graphics too. Unfortunately the version of Lynx I have installed will no longer work with the CPU and I don't suppose an update will be coming anytime soon.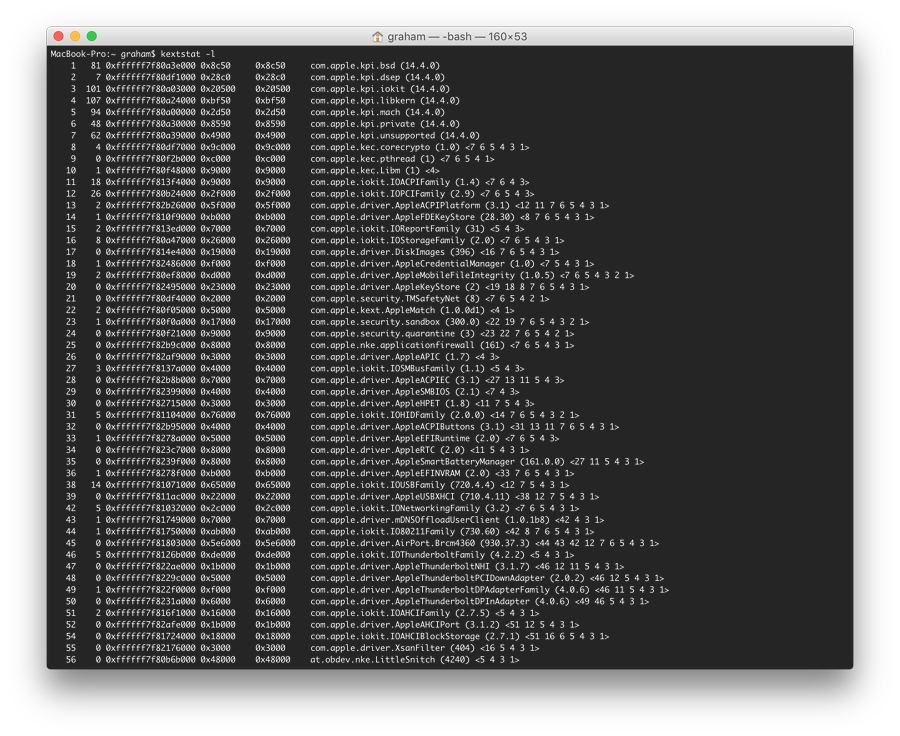 As some of these tricks need me to be connected to a Unix server (or Linux) I tried the command telnet followed by my university's address. It no longer works unfortunately. I used to connect directly and check email using a program called Pine (on the server), which is similar to the text editor Pico which is installed on the Mac (in Terminal) and which does still work.
I also sent email direct from the command line using the Unix mailx command. It seems to have been sent as several Little Snitch panels asked me about the outgoing data; but it looks as if iCloud blocked it. A second try to my own site was successful. When the Internet was first available here, that (the mailx command, then) was initially how we dealt with all email.

On a similar note, a site called News OSX Book outlines information about a new release of the KDebug tracing tools. This is available for OS X and iOS, but reading between the lines, this would be something for users to install themselves on iOS devices. I will pass for sure. OS X is a different matter, however, and I may have a look later. This is one for the technically competent among us.

North Korea has its own version of Linux, called Red Star OS and Ina Fried on Re/Code reports on this and how it aids the state as another form of oppression as it spies on those who use it. A leaked copy was examined by some experts. It looks like Mac OS and has the "guts of Linux" but provides a strong set of surveillance features, including the ability to watermark and thus track documents.
Some more information is available in an abstract of the presentation at the Chaos Communication Conference

We may have to thank the Russians for a new approach to data that is sure to be taken up by other governments who are less-than-open when it comes to the internet, such as the UK. In a warning note Mike Ettling on TechCrunch explains how Russia is demanding that companies who have data on their citizens park it within their borders. And if they don't, they can expect consequences. There is no possible reason that suggests protection of the said citizens, it is all about the government having easy access to that data. While the Internet is regarded as a borderless environment, governments still retain their old ways of thinking. And control.
The particular law that is discussed went into force in September and the implications could be that any country that brought in a similar law (20 such laws currently under consideration apparently) would require a company to install servers within the physical borders of that state. OK, up to a point for large organisation like Apple, Google, Facebook and the like - although distasteful for them to have to comply - but smaller companies might face massive data-storage costs, or be forced out of the country. The article contains some useful advice for those who might be so affected.

Following the same trends as other governments want to, Dante D'Orazio on The Verge reports that China passed a law this weekend that, among other provisions, allows internet companies operating in China to provide encryption keys and passwords when required. The US government hypocritically objects to this: OK to access data when the NSA wants it, but not for the Chinese to do the same. It is reported that earlier this year President Obama did bring up the law's contents with the Chinese President, claiming that this will cause problems for US companies doing business there. I can think of one for a start.
And in a stunning example of hypocrisy, the Home Office has dismissed a request for the browsing history of the lady who is demanding total access to all your communications via the Investigatory Powers Bill: Theresa May (British Home Secretary). The request was said to be as "vexatious" according to a report in BoingBoing by Cory Doctorow. Another case of one rule for them, another for me.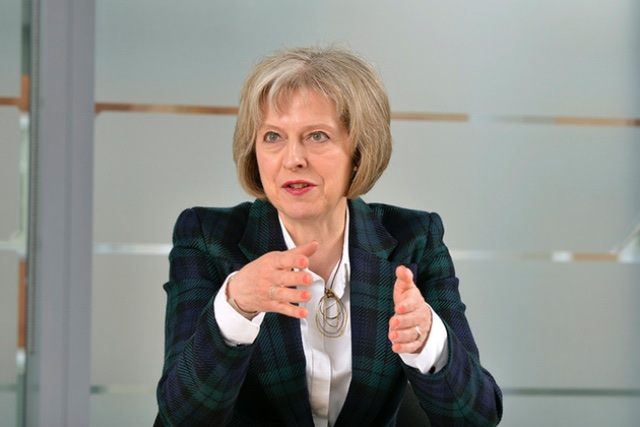 He writes that as a way to test out the point she makes that there is nothing to worry about, "The Independent filed a Freedom of Information request for her browsing history " for the end of October this year. The Home Office stalled beyond the legal limit (note that) then denied the request:
We have decided that your request is vexatious because it places an unreasonable burden on the department, because it has adopted a scattergun approach and seems solely designed for the purpose of 'fishing' for information without any idea of what might be revealed.
I thought that was what GCHQ and the NSA were doing with their own scattergun approach to collecting metadata and demonstrates a remarkable lack of sensitivity to those she wants information on: all of us.
As a note, the photo I took from the Home Office website, has no embedded copyright details; and the metadata tells me it was taken on 19 May this year, using a Nikon D800 camera, at ISO 640, aperture of 7.1, at a speed of 1/250 sec (manual settings), with a lens at focal length 116mm. The flash was used.

Along with the other suggestions for new users, Michael Simon on TechRadar has a list of 55 tips and tricks for iOS 9. Annoyingly, the pages only have one or two tips on each page initially, so those interested have to go through a series of clicks (Load the next Two) to continue. Some are OK, but I also kept having pop-up ads appear.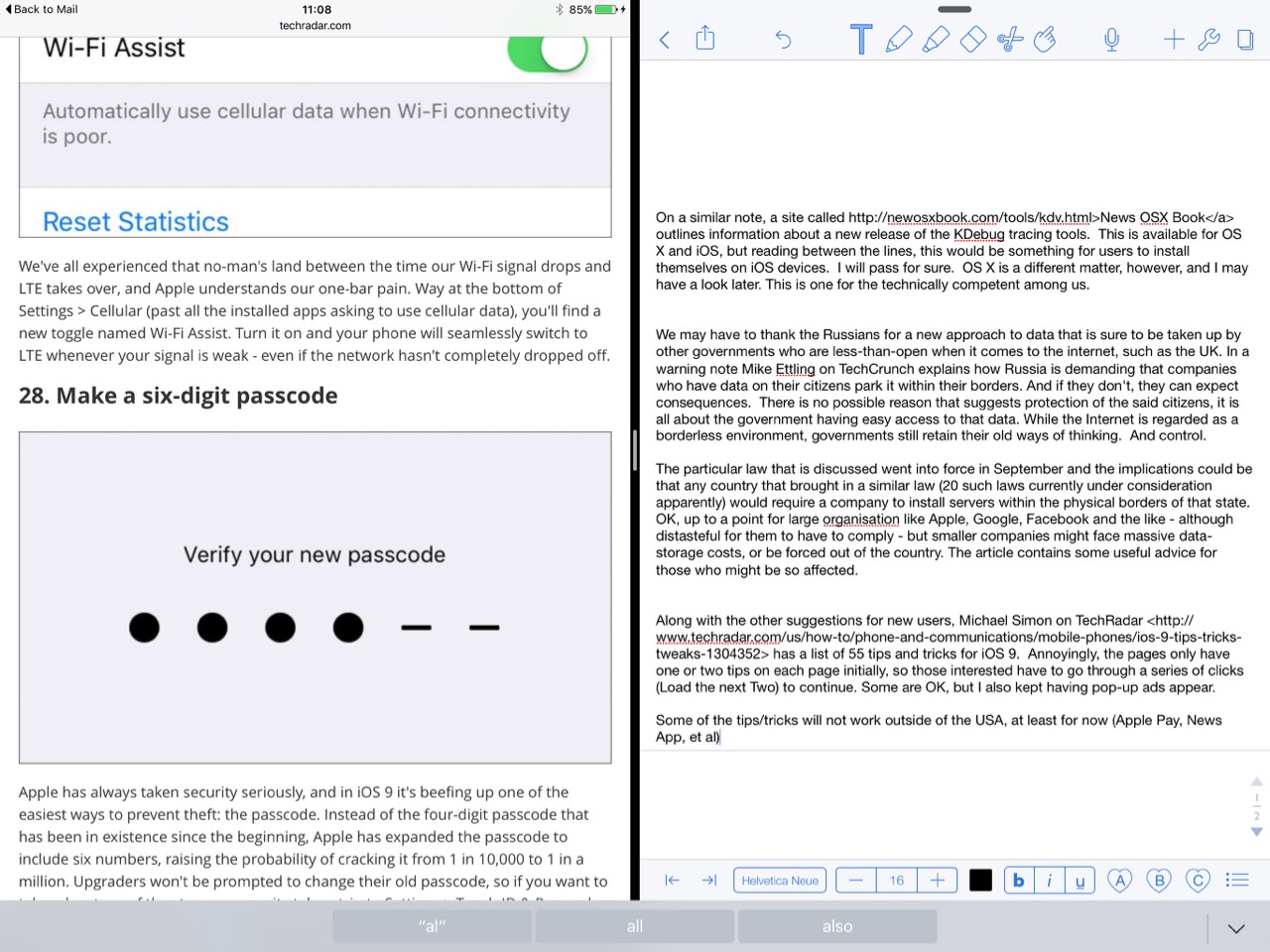 iPad Pro: Split Screen with Safari and Notability


Some of the tips/tricks will not work outside of the USA, at least for now (Apple Pay, News App, et al). There was mention of several I am finding useful, particularly the Split-screen which I am using while writing some of the contents of this Review. Unfortunately, iA Writer does not work with that, so I had to switch to Notability. Bear in mind comments I have made about the iPad Pro being a tool that emphasises task-oriented choices. I use the device/OS/app that is best suited to the current task.
While working I decided to try Apple Music and in the list of music now available for me to stream are several Beatles albums. Takes me back for sure, but I wonder how relevant these tunes are to young people these days (despite their historic importance): you have no idea how the years 1963-1964 were revolutionary in their own way. My own catharsis came at my 14th birthday when a friend brought along the Rolling Stones first album. I rushed out on the Monday following and bought my own copy. Raw music that had the additional plus that my mother hated it. With Keith Richards just 72 last week, they are still a tour de force when performing.



This Wednesday in the Bangkok Post I will be writing about how computing and networks have changed. In the article, I describe my realization of fantastic potential when in 1985 I saw a demonstration of a 300 bps audio-coupling: one of the earliest modems that sent digital sounds over analog phone lines to a receiver and computer at the other end. In the demo it was Illinois to California, but I immediately saw how this would make a difference. I did not of course anticipate at that time the content that would be created or the data transmission speeds attained.

This week, Jon Fingas on Engadget reports on the early roll-out by Comcast of its 1GB cable modem. These speeds are available to those who can install fiber-optic cables. Comcast now joins Google and AT&T who already have such services, but this means more availability for consumers. I am making no predictions when such services will be installed in Bangkok.
Graham K. Rogers teaches at the Faculty of Engineering, Mahidol University in Thailand. He wrote in the Bangkok Post, Database supplement on IT subjects. For the last seven years of Database he wrote a column on Apple and Macs. He is now continuing that in the Bangkok Post supplement, Life.