By Graham K. Rogers
---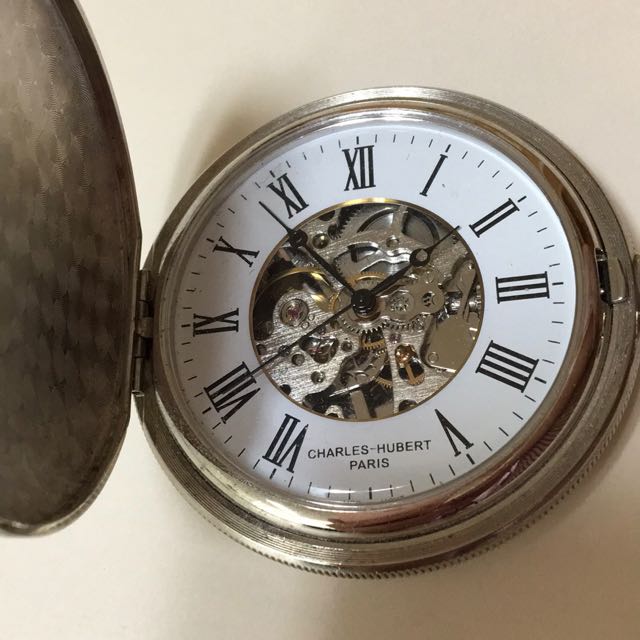 It is Christmas Day. I wish all eXtensions readers the best for the season. Parts of the world have shut down today; the other 60% is running as normal and traffic outside my window is as heavy as ever. When I go into the city this evening, the BTS Skytrain system will be its normal sardine-can experience. The news keeps going.

To keep this on an even keel AnandTech has a good article on the future availability of HAMR (heat-assisted magnetic recording (and TAMR Thermal-assisted magnetic recording) disks. With products under development from Samsung, Seagate, WD and others, Anton Shilov writes that while some products may go out for extended testing in 2016-17, this newer technology is not generally expected to be available until 2018. The speeds are not the main concern with HAMR (SSD will deal with that), but the increased capacities possible with the use of higher temperatures.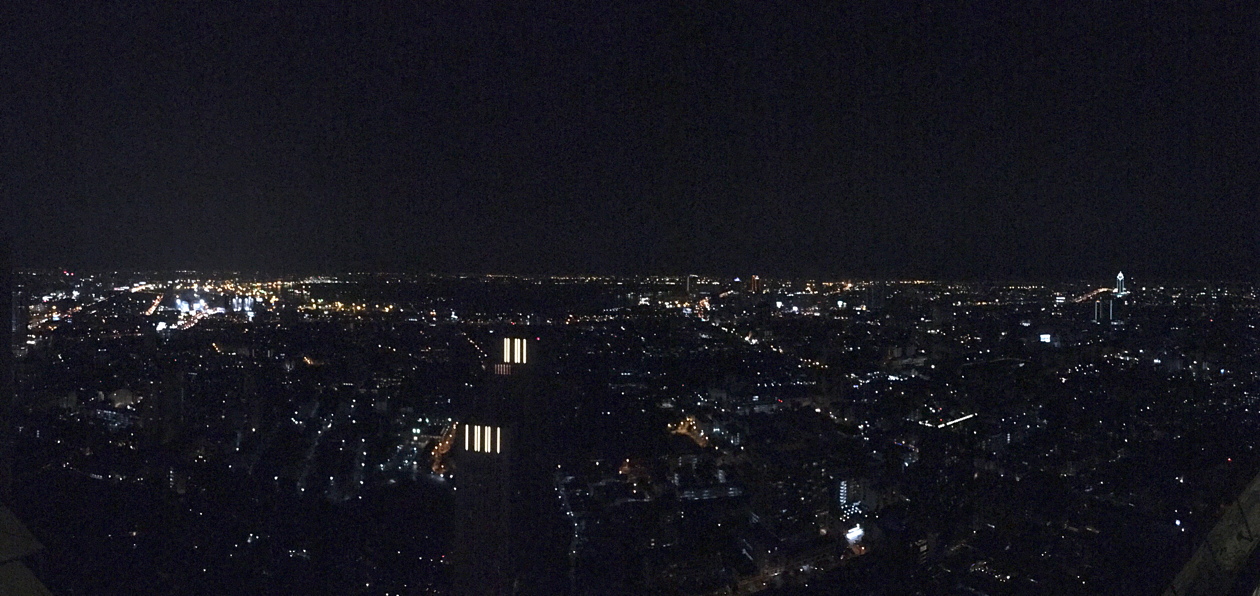 Some localised news with an international outlook appeared on TechCrunch early Christmas Day: 10 Trends That Will Shape Southeast Asian E-Commerce in 2016 (Felicia Moursalien and Sheji Ho). This was an intelligent and in-depth analysis of trends in the region with some references to Thailand and also some surprises for me. There are some 600 million people here, so the market is huge, but mainly untapped. Indonesia is growing in some areas and passing Thailand, although Bangkok is still something of a center for some companies.
Examples include:
Ardent Capital-backed WhatsNew acquired lifestyle vertical site Moxy in Thailand in January.

Unilever in Thailand has created an e-commerce division with revenue targets they expect to start hitting in 2016.

aCommerce in 2016 will be relocating its headquarters to the E-commerce Valley of Bangkok - Emquartier (also home to Lazada's regional headquarters).
Also of interest, particularly following the political hype, is the view that ASEAN will have less of an effect than Silk Road 2.0; and infrastructure, leading to delivery shortcomings, is a major problem preventing growth.

A couple of weeks ago I wrote an article on the iPad Pro in the Bangkok Post. I have been surprised by the way this device has been integrated into the ways I work, although for some things (at least for the moment) we are still likely to need computers running OS X (or other desktop class operating systems).
I could not imagine for example moving all my data - everything - to the cloud. At current prices the fees would be so high; and there is always the risk in some locations that access would be problematic. Backup to disks is also difficult (if not impossible) from iOS devices as far as I know, so for these purposes, I would need a computer.
I wrote then that two purposes would keep me tied to computers, at least part of the time: DSLR photography; and the use of a flatbed scanner for film negatives. Just after I wrote that, of course, Apple released its Lightning-SD card adapter which can download images to the iPad Pro, iPads and now (with the iOS 9.2 update) to the iPhones as well. I have tried the adapter and wrote about this last weekend. This device does mean I can now work directly with RAW images on the iPads and iPhones.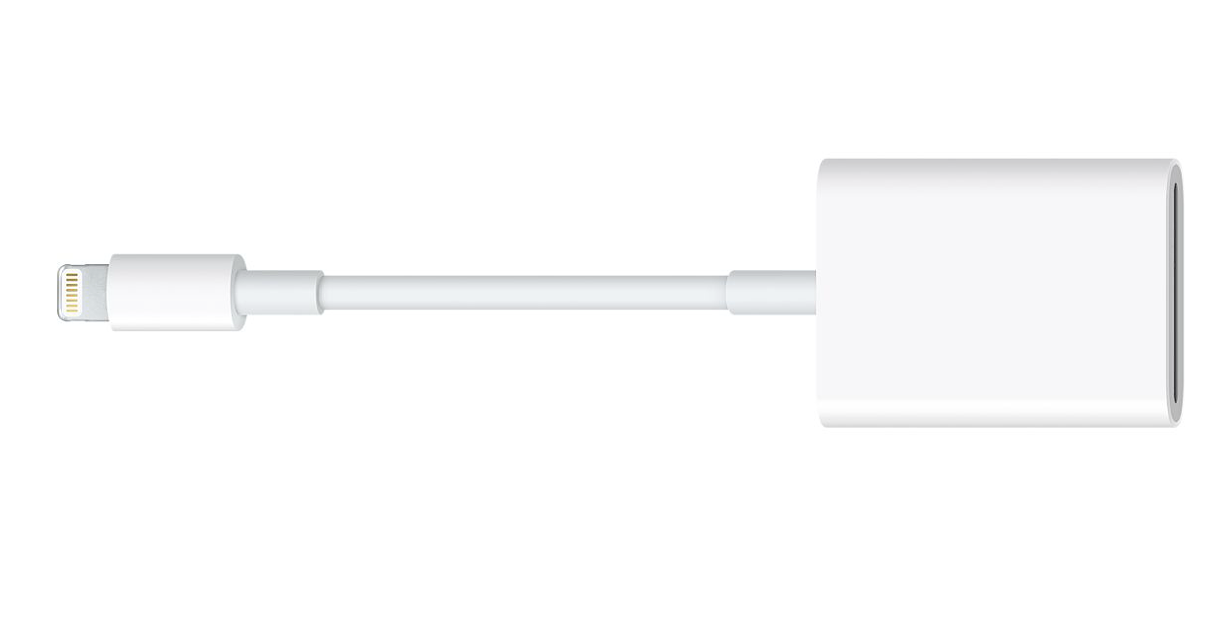 I tried first with my standard setting of RAW + JPG as this was what I used with the Eye-Fi SD card that transferred JPGs to the iPhone via its own wifi network. With this setting, when the images appeared in Photos on the Mac - after quite some time - it was not easy to switch to the RAW image. This is not easy at any time with Photos which has a number of shortcomings for someone like me used to Aperture. That said, Photos is improving and now has a lot more going for it.
Once I had set the photos to NEF (RAW) only, the efficiency improved and Photos displayed the photo heading as RAW allowing me to edit them right away, once they were on the Mac. More important, I was able to edit these same RAW images on the iPhone or iPad Pro as soon as they were imported. When editing on the iOS devices, we are working in an optimised (non-RAW) image type.
I then thought about the scanner. I use VueScan from Hamrick on the Mac and, while not cheap, this works really well. I did find that there is a version of VueScan for iOS. There is, however, a drawback. The app will not work with scanners that connect via USB, such as my Canon F9000. It allows the use of scanners that connect via Wi-Fi, such as those integrated scanner-printer devices. No luck for me there.

Some think that I am a blind follower of Apple. Follower, perhaps, but not blind. I write a newspaper column on Apple, so that has to be my focus. I do complain - sometimes directly to people I know at Apple - about certain things that are not right. A particular peeve for the last few months has been the purchasing pages of the Apple online store for Thailand. If you cannot read Thai it is not easy to navigate or place orders.
I have put that in the Bangkok Post, on my site, and spoken directly to Apple personnel. It has been noted. Whether or not that will cause any change, I do not know. I will wake up one morning and the Thai store will have English as well as Thai. Or not.
My particular enjoyment is the way the hardware and the software integrate and the more devices I use, the more this is evident, sometimes to the point of overkill, for example with a Facebook message arriving on the Apple Watch, the iPhones, and the iPads. But not exactly together, depending on the OS and the connections. The iPhone 6s Plus might go off first, then the iPad Pro, then the iPad Air 2 in the bedroom, and then the iPhone 6s, followed by a vibration on my wrist and a sound as the Watch joins in. Most of the time, they are not together of course.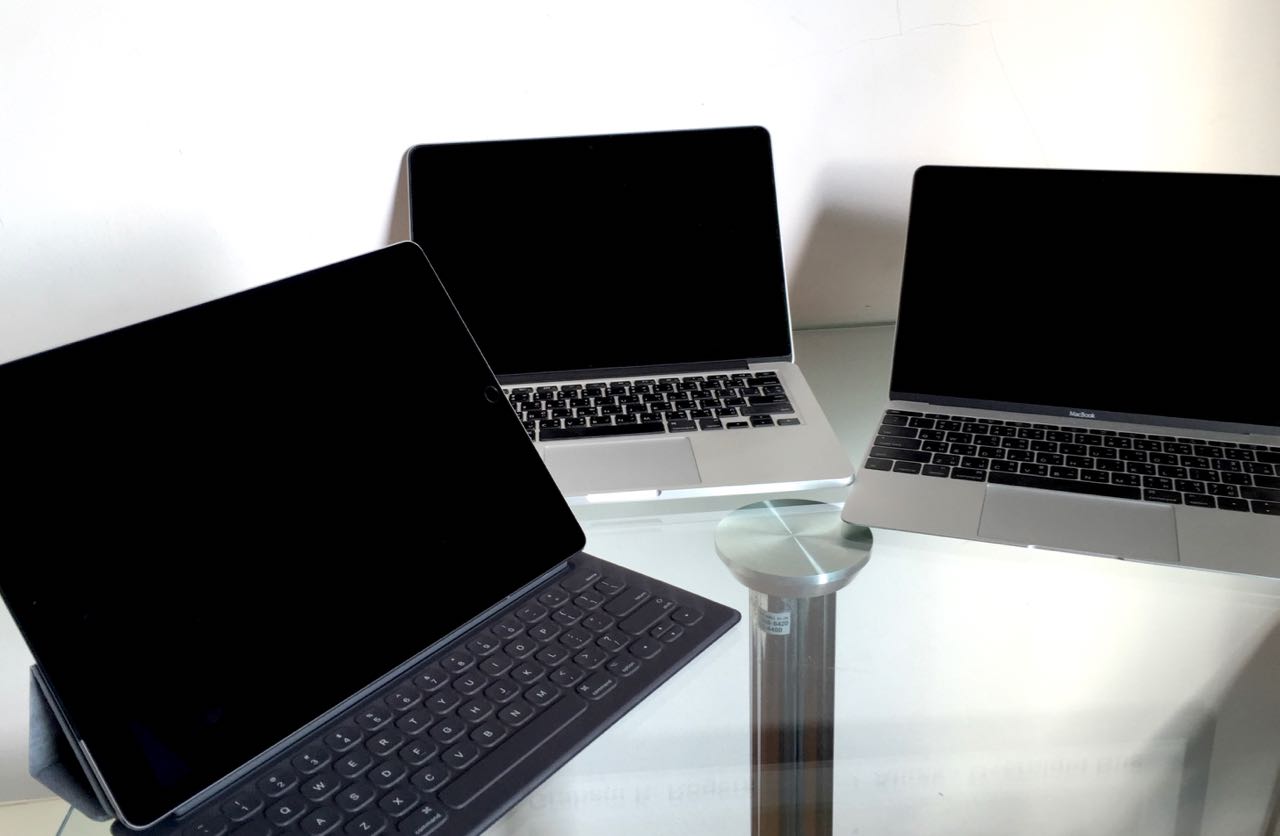 Integration - iOS and OS X Devices

It is the integration of data via cloud systems that has become particularly valuable, and when I have initialised new machines recently, the setting up has been mercifully quick as much of the content is in the cloud. Within minutes I am up and running, without the need to resort to disk backups.
I was prompted to think about this by the words of William Gallagher on MacNN who like me has gone through the iPad Pro arrival but is worried that, because it is so straightforward, " familiarity really does breed contempt". Like me too, he is concerned with the ways Google wants us to keep signing in, "does things I don't want, is just always in the way."
Despite his misgivings, it fills him with pleasure; and he struggles "to imagine ever swapping to something else". I concur.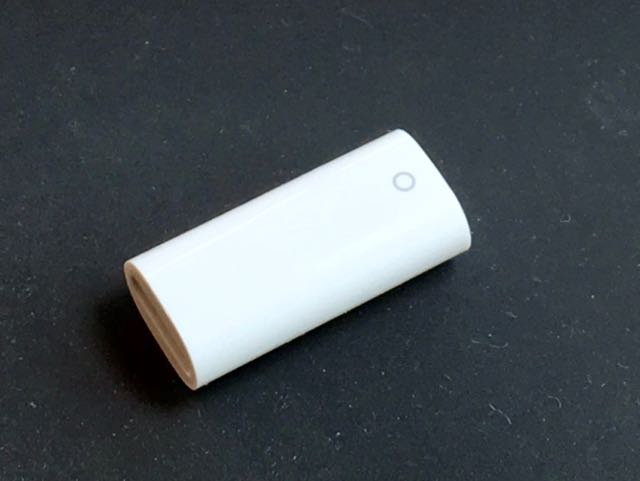 On the other hand, Mario Aguilar on Gizmodo has a nit-picking session on everything that Apple produced this year, and included the erroneous idea that the only way to charge the Pencil was to attach it to the iPad Pro. Look in the box. Find the attachment. Link it to a cable like other devices. So many self-elected experts missed this in their desire to show an Apple fail.
He hated the MacBook and the iPad Pro (unusable, no functionality). His criticism of Live Photos that he has "yet to see a single Live Photo that doesn't just look like somebody accidentally took video" is exactly right: that is supposed to be what it looks like.
Move along, move along, nothing to see here.

I am sometimes surprised in how many countries people read eXtensions. I had a discussion with a user this week in Indonesia about Disk Warrior; and a user from Portugal, who wanted information about the iPad Pro and its Smart Keyboard. His main language is not English, so certain of the keys for a Portuguese keyboard are mapped for different characters. We spent a day or so, via email, checking out which keys displayed which characters. In the end, although he wants the iPad Pro, he may wait for the Smart Keyboard to be released with the right character set which local staff suggested could happen in a couple of months.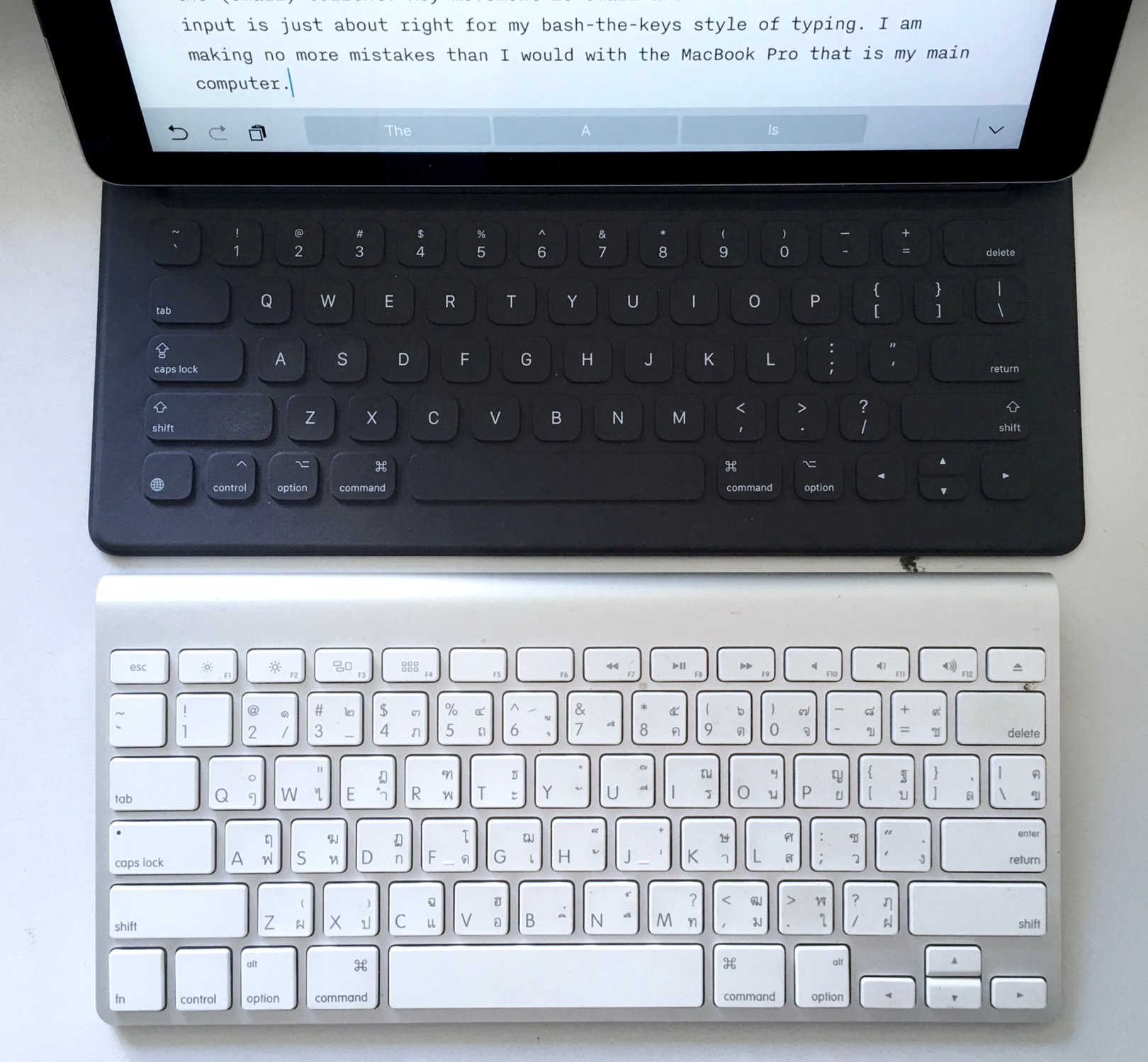 An interesting, yet sad read on ethics in journalism appeared this morning. Steve Majerus-Collins explains on his Facebook page why he quit from his long-time reporter job at The Bristol Press after unethical behaviour by the new owner. Much more of this is happening nowadays, with pressure from owners or politicians, or both.

While we are on ethics, after the long-drawn out fight on copying, Samsung was finally ordered to pay Apple some $548 million, although like many I know, despite two court cases and several appeals, they want to take this to the Supreme Court because the jury was not given enough information about how to understand the patents, so the judge instructs a jury on how to interpret the patent; and takes issue with the way design patent damages are calculated (Ina Fried, Re/code).
Now it is reported by Chris Velazco on Engadget (and several others) that Apple is to claim another $179 million in supplemental damages because some older Samsung phones violated Apple patents. I am sure that more than one tech writer for whom Apple can do no right is apoplectic this morning.

This is not only the season of goodwill and giving, it is also a time of year when a lot of stuff is acquired by less than legal means. In the UK, it used to be a time when trucks loaded with whisky or other easily sellable goods would disappear. In Oregon, USA, this falling off the back of a lorry philosophy has been refined to keep up with the times, and the police in Tigard saw a man buy iPhones using iTunes gift cards at an Apple Store there.
When he was followed to his car they saw several Apple bags in the trunk. When stopped a short while later (moving away from the scene is good evidence), they found 470 iPhones in there, iClarified reports. That little lot comes to $292,000, but there was paperwork to indicate some $585,000 in other transactions and they expect this to grow somewhat.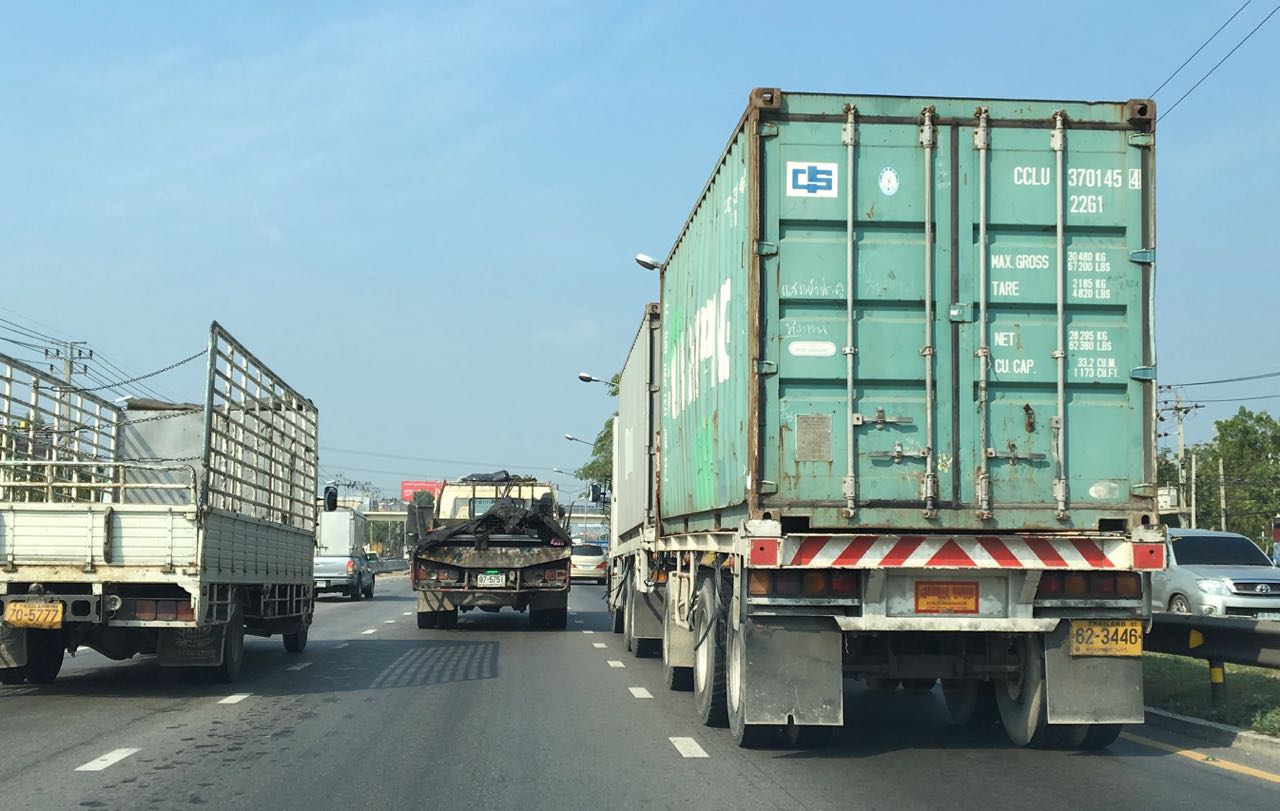 When I was a policeman in the 1970s, it was in the early days of the UK drink-drive legislation, originally brought in by the Labour Government in 1967. One of the things I learned was that it was possible to use one law to arrest someone for an older offence and then switch to the later laws to acquire the samples for analysis.
The USA seems to want it all ways too with some cases. Most notable recently has been the case of the Internet entrepreneur Kim Dotcom whose online businesses have sailed close to (and sometimes across) the lines of legality, which brought him to the attention of the US Department of Justice. He is German-Finnish born, and resides in New Zealand. He has never been to the USA but was placed under arrest in New Zealand for criminal copyright infringement (pirated content) at the request of the US Government.
He lost one stage of the extradition proceedings this week but there could be an appeal. The way that Judge Nevin Dawson and the US DoJ seem to have played fast and loose with making laws fit the facts is outlined by Mike Masnick on TechDirt.
To write the article, he read through all 271 pages of the decision. "The key issue in the extradition fight is whether or not copyright infringement is an extraditable offense," but because it is not under the treaty between the US and NZ, the DoJ resorted to conspiracy charges. These have been used by many countries as a way to circumvent laws and in some cases (1963 Great Train Robbery, UK) to ensure punishment is greater. Masnick has a good grasp of both sides of the argument but suggests that, liable for extradition or not, the judge has taken many statements out of context. This may help any appeal.

If that fails, one expects he will be lost in the US legal system for years. Already, bearing in mind that none of his assets are in the USA, all of what he owns has been seized by the US in a series of court cases that make the US southern states' asset seizures (even if the people they took from are never charged with a crime) look like taking candy from a baby. The way the program was used suggested police were motivated more by profits and less by justice.
Except that this program was so corrupt and caused so many obvious travesties, that this week, Christopher Ingraham writes on The Washington Post, the Department of Justice suspended it (sic). Needless to say, law enforcement was less than impressed and there was much wailing and gnashing of teeth.
An extensive outline of the processes and the twists that the Department of Justice went through to seize everything from Kim Dotcom they can is provided by Mike Masnick on TechDirt. Because he was being extradited, he was regarded as a fugitive; but this shows how the US "can use some ridiculous procedures to steal millions in assets from someone who hasn't been shown to be guilty of anything."
There may be some legal hope for certain assets in New Zealand and Hong Kong, but some smart lawyer had better start work on laying a smokescreen to block the transfer of those assets to the US.

A number of sites, including iMore (Harish Jonnalagadda) have reported that Apple has renewed the security certificate used by "all third-party apps, Apple Wallet passes, and Safari push notifications and extensions" which was due to expire in early 2016. The new certificate runs until 7 February 2023.
Information on how developers can incorporate this into their apps is available on the Apple Developer site

Sometimes, efficiency fails and basic processes left on the back burner might give customers better service. On Christmas Eve I rushed into the shops to buy some last minute presents. There were also some other jobs I could do, including payment of bills. DTAC was quick and two SMS messages appeared on my iPhone as I sat down, telling me counter 10 was ready. Paid and done in a few minutes.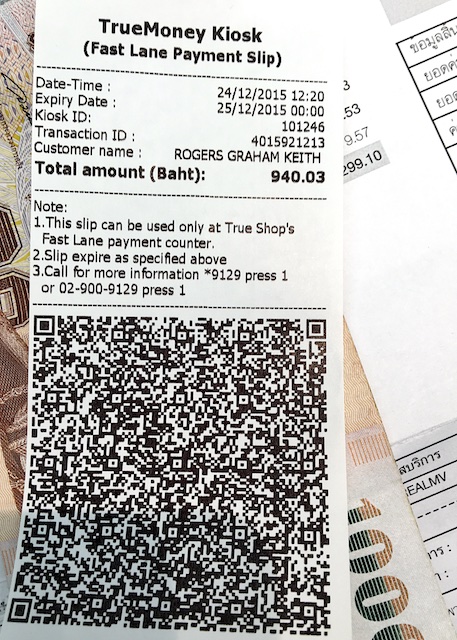 True, is less easy. I tend to eschew the easy-payment machines just by the door, which the staff always want me to use. When I did that before, even with the help of a member of the staff, it took me far longer with several trips to counter for change: one trip for each bill. I might just as well have sat at the counter and handed the bills and the money to a girl behind a computer screen.
No matter, I could use Counter Service: the Fast Lane process as they put it. Instead of a queue number I was handed a print-out with a dense QR code on it and the total amount due. Optiscan could not read that, but I expect that was because it was an internal code, so not on the Internet. I waited, and I waited. I heard some numbers being called, but then noticed 3 or more staff sitting behind their screens with no customers.
After a short wait, one of them asked me if I wanted to make a payment. I moved to the counter, handed the slip over and 1,000 baht with the bills. As I say, I couldn't scan the QR code, but the girl couldn't scan either; and a brief conversation of 2 or 3 staff members ensued. Finally the code was scanned (with the bills and their bar codes on the desk alongside), I was given a receipt and I walked out.
I guess if True makes enough customers decide never to go back again to the shops and pay instead at other sources (7/11, banks), efficiency will improve at the stores.

Now I am heading out the door to enjoy my Christmas dinner with friends. . . .
Graham K. Rogers teaches at the Faculty of Engineering, Mahidol University in Thailand. He wrote in the Bangkok Post, Database supplement on IT subjects. For the last seven years of Database he wrote a column on Apple and Macs. He is now continuing that in the Bangkok Post supplement, Life.