By Graham K. Rogers
---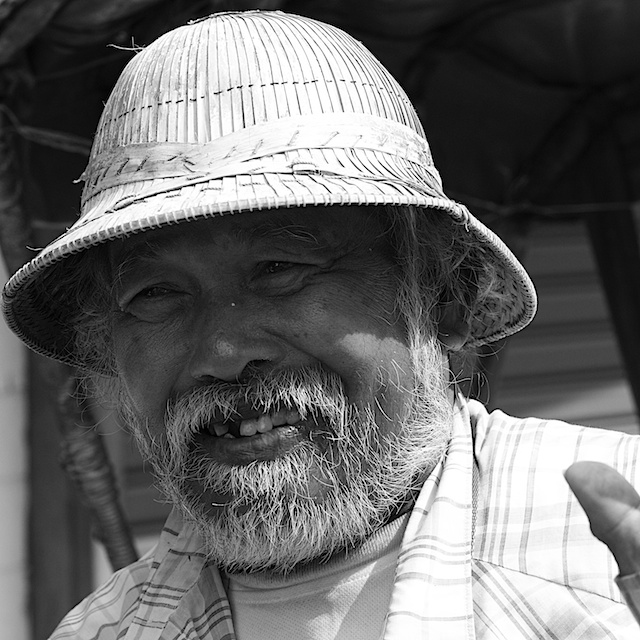 A couple of weeks ago, my MacBook Pro came back from Maccenter. It has now returned to its usual stable condition. Apart from running a hardware check that found nothing, Maccenter tell me that they reset the System Management Controller (SMC) and the Board Logic, then wiped the hard disk. It was returned to me with a basic OS X (10.1) installation.
I created a new Admin account and deleted the one set up for me (with no password). I used Time Machine to transfer the iMac backup onto the MacBook Pro. I was up and running in about an hour, although over the next couple of days I had to enter a few passwords and make a couple of other minor changes.
Although I had AppleCare, that would not have covered me if a problem had been found that was not covered under warranty. While some try to make claims for water spills, there are a number of other users in a grey area: the devices are no longer under warranty, but the problem may have been due to faulty assembly or a hardware design problem.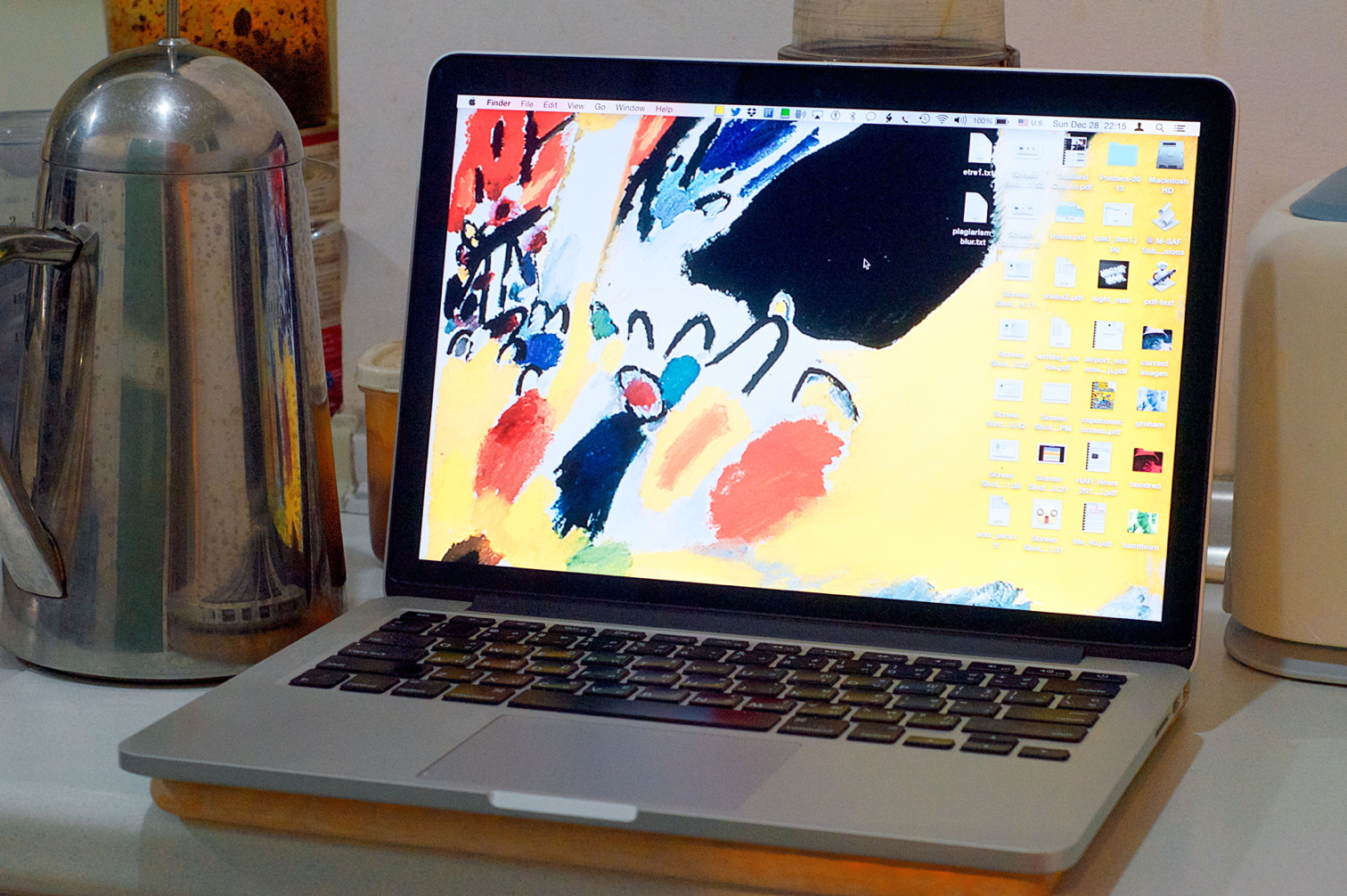 Domesticated MacBook Pro

Worldwide, several thousand 2011 MacBook Pro owners (15" and 17") have been trying to make Apple recognise a problem related to the graphics processor (GPU). An online petition has over 32,000 signatures and there are many dissatisfied Mac owners making comments online. Letters have been written to top executives. Apple remains silent.
The problem mainly manifests itself as a screen display completely broken by horizontal lines. There is a good example on the Thai site, Change.org. There are more. Zach Clawson of Cornell has some images and a useful history of the problem. There is also a user survey on "Logic Board Replacements for the 2011 MacBook Pro."
The usual repair approach is to suggest replacement of the main board: around $1000 (32923 baht). If the computer is out of warranty, this is a hefty charge and may not fix the problem in all cases.
Although a Class Action suit is being started in the USA, any result will not be binding on Apple in other places. I mentioned recently a Texas case. Apple was forced to recompense owners of the iPhone 3G who had been denied warranty claims because liquid sensors were not calibrated for humid climates. Users here similarly denied were not recompensed.
A number of owners of the 2011 MacBook Pro in Thailand have tried to make claims even though their computers are out of warranty. Those dealing with such repairs have no information from Apple, so start by suggesting the replacement of the main board. Owners feel they are being treated unjustly when so many computers are affected. Not all shops that deal with Apple products are unaware. I am told that at least one (in Phantip) has a sheaf of printouts about the problem pinned to the wall.
Apple keeps its cards close to its chest most of the time, but once in a while there is a mea culpa and owners of defective devices are treated fairly. This is a time for that to happen again.

A lot of misinformed fuss appeared on several online sources last week when it was wrongly reported that Apple had installed new software on all users' Macs without asking. Apple does update the signatures of viruses, Trojans and other malware (not that there are any viruses for OS X of course). A signature is an "algorithm or hash (a number derived from a string of text)" that identifies the malware (Autotech).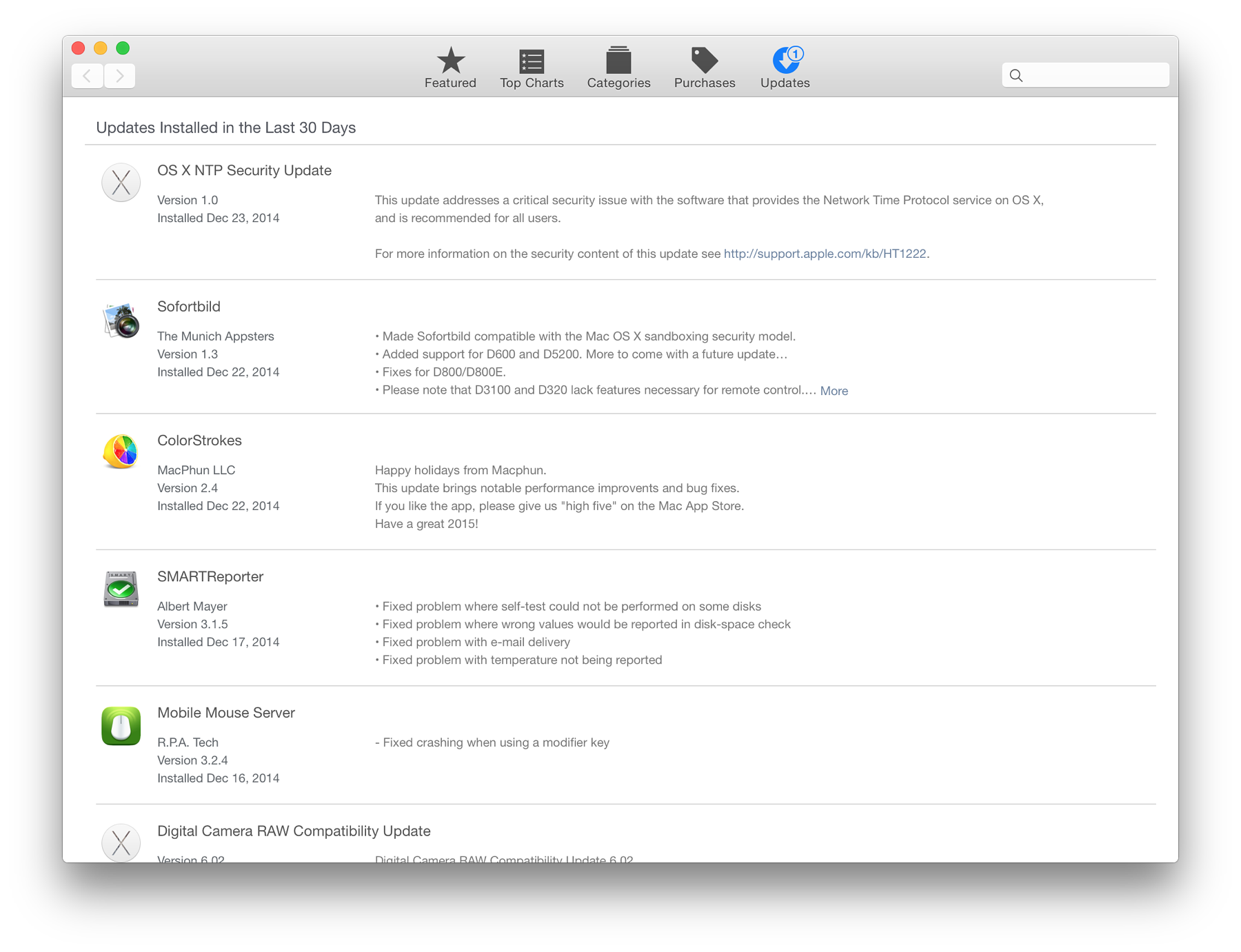 XProtect checks every day and if there are changes, the file that contains the text signatures is updated automatically. This first appeared in OS X 10.6, Snow Leopard, and is on by default. It works with the Gatekeeper feature that is part of System Preferences > Firewall (General), in conjunction with the App Store preferences.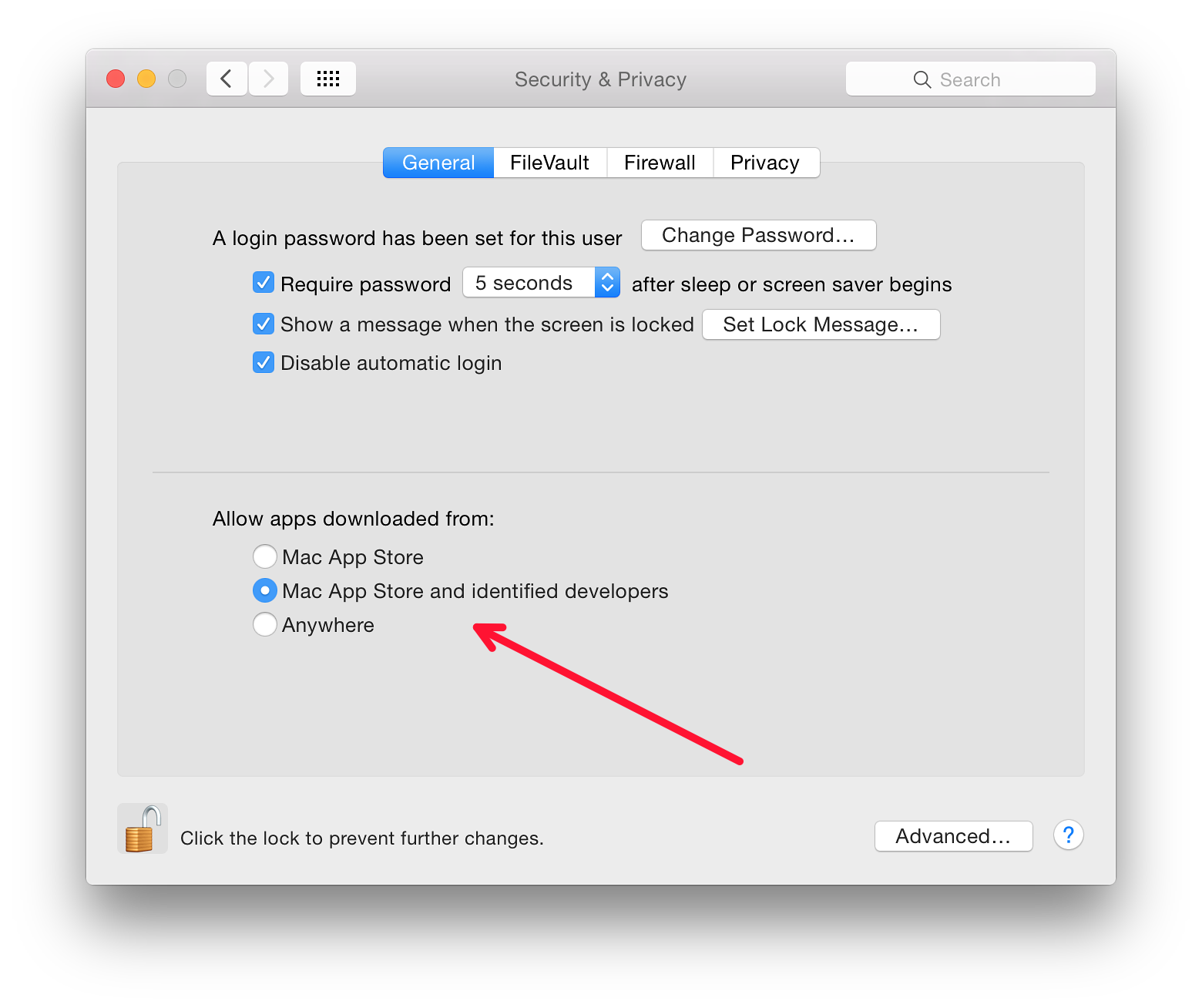 The XProtect property list file is in the CoreServices folder and is not easy to find. Unless you know what you are doing (to quote an Apple comment on the SyncServices folder), you should stay away from this, "As if it were a swarm of bees. . . ."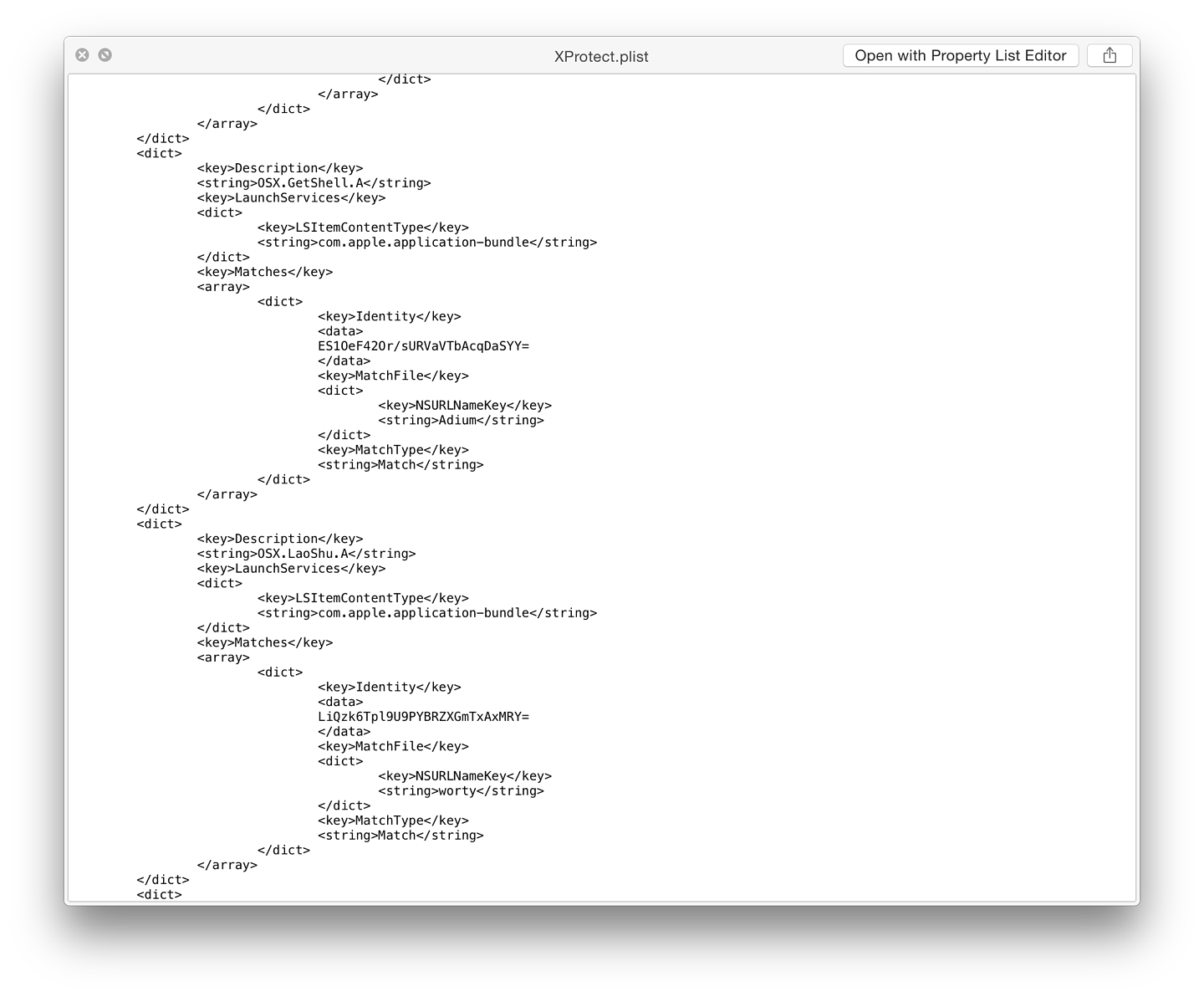 The feature that allowed Apple to install the OS X Network Time Protocol (NTP) Security Update on some users Macs is in System Preferences >App Store, not the App Store application itself. There are a number of boxes that a user can check to allow updates to be installed automatically: for newly available updates; app updates; OS X updates; system data files and security updates.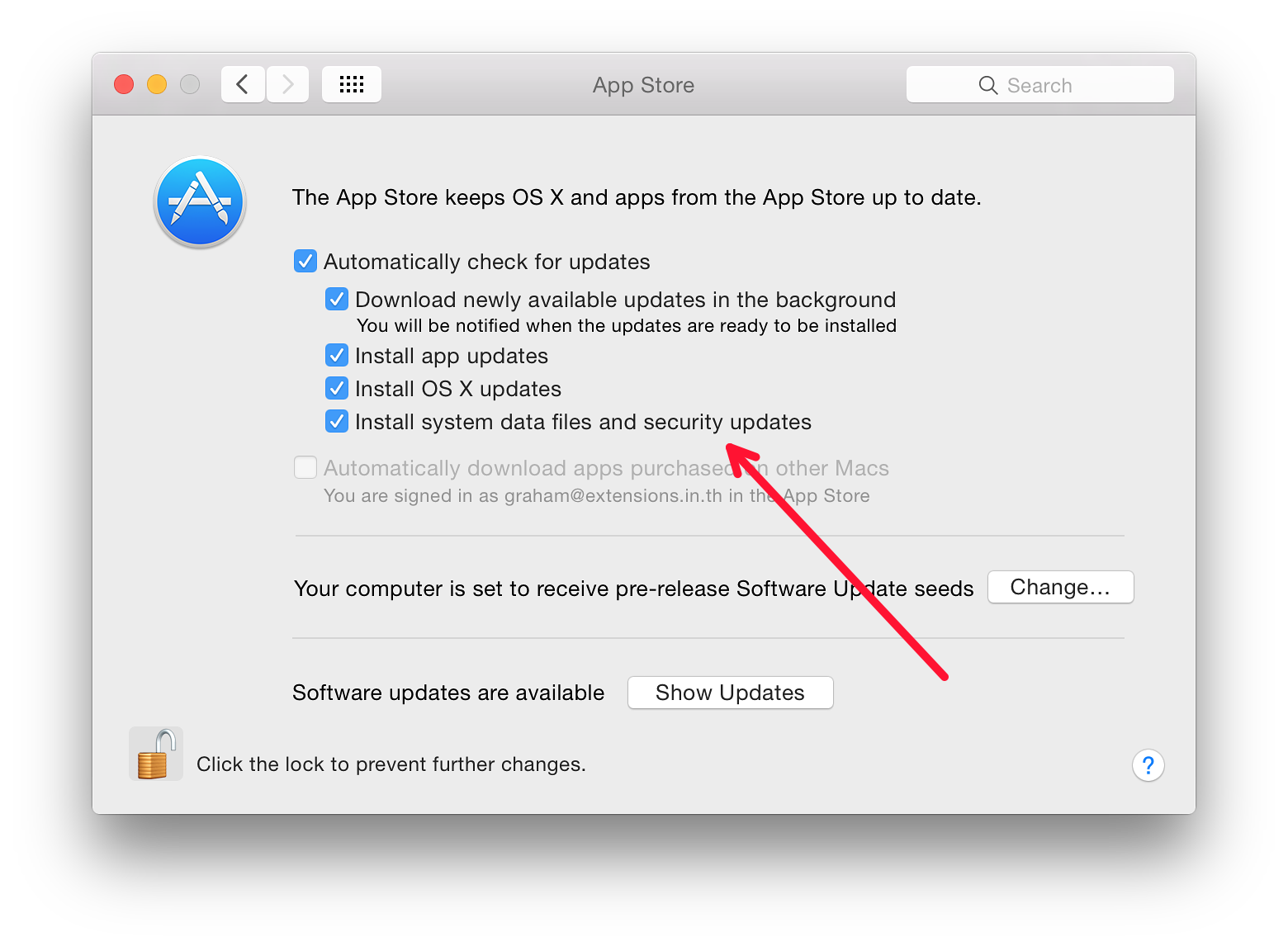 I have these checked, so the update was ready for me when I started work the morning it was released. Others did not. They needed to open the App Store application and check. When the update appeared, they could download. That process then installs the update.

To iPhone, iPad and Mac users, past, present and future, a happy new year.
See Also:
Graham K. Rogers teaches at the Faculty of Engineering, Mahidol University in Thailand where he is also Assistant Dean. He wrote in the Bangkok Post, Database supplement on IT subjects. For the last seven years of Database he wrote a column on Apple and Macs. He is now continuing that in the Bangkok Post supplement, Life.