By Graham K. Rogers
---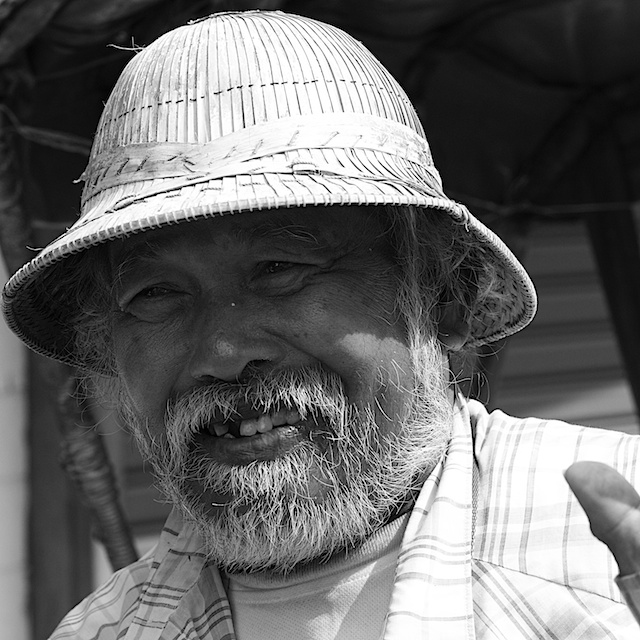 With the holiday season arriving, decorations are now turning malls and shopping areas into winter settings, signalling a time of gift-giving. Some of us may want to give to friends or family; others may use an end-of year bonus to update our own hardware.

Last week I outlined iOS devices: the iPhone 6, iPad mini 3 and iPad Air 2. At that time, iPads with Wi-Fi + Cellular capability were not available. Of course, a day or two after I sent the column to the editor of Life, these arrived. Those iPads with cellular capabilities are 4,500 baht more than Wi-fi-only versions.
I also looked at the desktop computers Apple has currently: the iMac and Mac mini; with prices ranging from just under 17,000 to over 80,000 baht. I mentioned the Mac Pro in passing, but these might not be New year presents for most of us.
Apple also has a range of notebook computers that will suit many tastes. There are two basic models: the MacBook Air; and the MacBook Pro. As well as OS X, these will all run Windows.
MacBook Air
I was in San Francisco in 2008 when Steve Jobs introduced the MacBook Air. I noted then that this was a lightweight notebook computer, with ridiculously thin dimensions of 0.76" width going down to 0.16" with a full keyboard and a 13.3" display. I did manage to get my hands on one the next day and was impressed: within certain limits.

In his presentation, Steve Jobs was careful to point out that this was not a main computer. The hard disk capacity was small (it still is). Both he and the management at the hands-on session suggested it was a second or even third Mac, aimed at regular air travellers and those attending conferences.

There has been something of a change in philosophy, however, concerning storage. Apple seems (at least subconsciously) to be moving users more towards external solutions. The Mac Pro, for example, starts with the same 128 GB SSD as several other Macs: external storage, and cloud solutions, are worth investigating.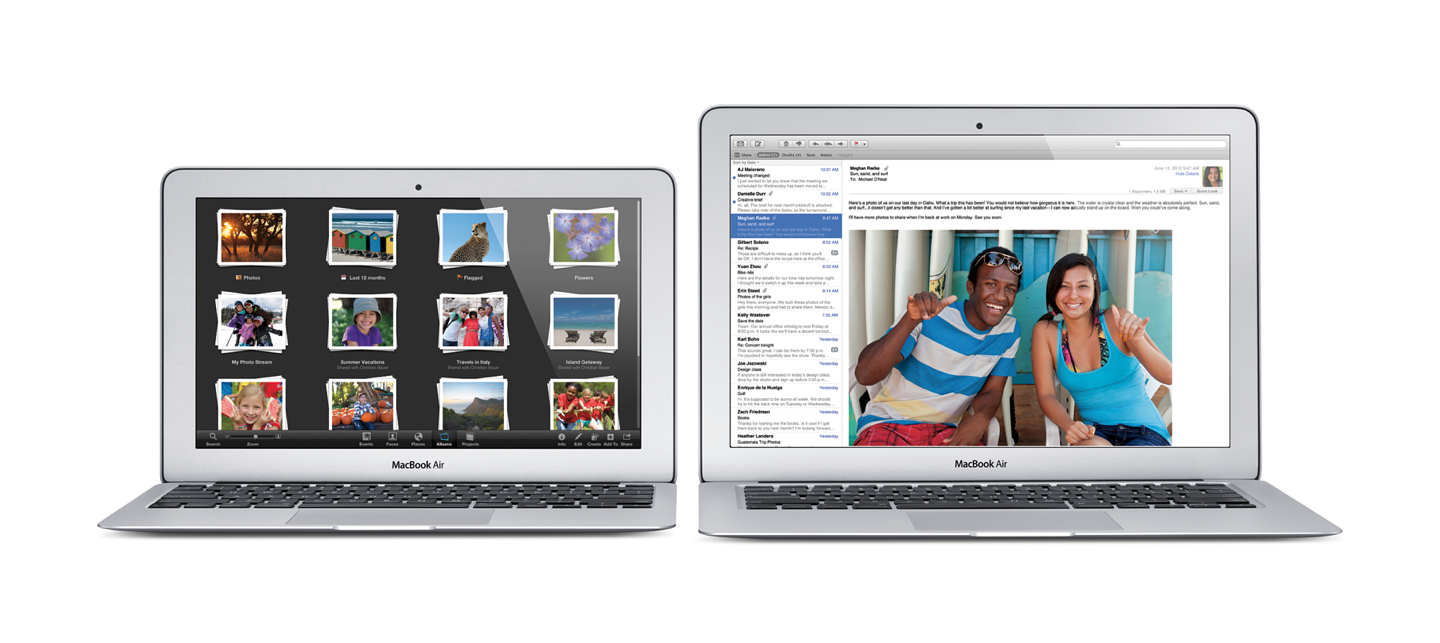 MacBook Air - Image Used with Permission of Apple

There are two screen sizes now available for the MacBook Air: 11" and 13" (actually 11.6" and 13.3"). The smaller one starts with a 128 GB SSD drive and 4 GB RAM for 30,900 baht, while the top 13" version has 256 GB SSD drive for 41,900 baht. All models can be upgraded to 1.7 GHz processors from the standard 1.4 GHz (like the basic Mac mini and iMac). RAM can be increased from 4 GB to 8 GB; but only those computers with the larger drives can have these upgraded to 512 GB of storage. The latest ones are also slimmer than the original version at 0.68" down to 0.11" (1.7 - 0.3 cms). They weigh 1.08 KG and 1.35 Kg respectively.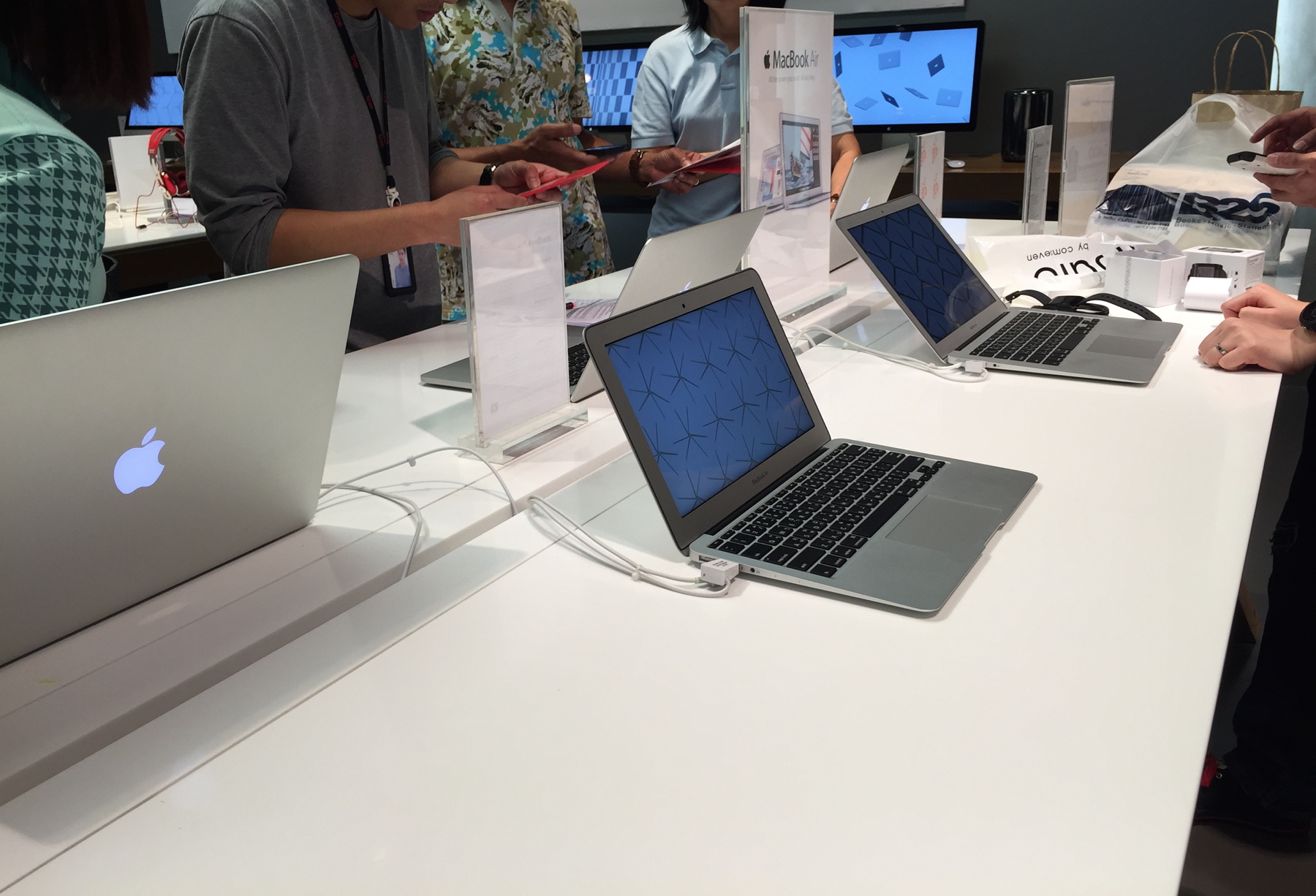 MacBook Pro
A basic 13" MacBook Pro with a 500 GB disk is available. This is the only Mac notebook computer that has an optical drive now. With its 2.5 GHz processor and basic 4 GB RAM, this is the cheapest at 37,900 baht. It is possible to configure this with several hard disk options up to 1 TB as well as replacing the standard 4 GB RAM with 8 GB.

The Retina display MacBook Pro computers come in 13" and 15" screen sizes. All have SSD (flash) drives as standard. The basic 8 GB RAM in the 13" range can be configured to 16 GB; but only the two top machines in the range have larger disk options. Users should note that RAM for these cannot be upgraded by the user.

This is why I chose the top 13" MacBook Pro last year with its 512 GB hard disk (the processor is now 2.8 GHZ for this model) and ordered it with the 16 GB RAM option. This is far faster than the 15" MacBook Pro it replaced and handles the larger images produced by modern DSLR cameras much better. I am also finding that battery life is far better than the earlier MacBook Pro. This is reflected in comments by Rene Ritchie (iMore) this week who has also switched to this model.




MacBook Pro- Image Used with Permission of Apple

The 13" MacBook Pro notebooks have dual-core i5 processors, but the 15" MacBook Pro computers with Retina display have the i7 quad-core chips (2.2 GHz and 2.5 GHz as standard. There are options to upgrade the processors and the standard disks (256 GB and 512 GB respectively), but the basic 16 GB RAM cannot be upgraded further. That top 15" Mac with its 2.5 GHz processor starts at 84,900 baht.

All of the Retina display devices and the current range of MacBook Air computers have the latest high-speed Wi-Fi (IEEE 802.11ac). Configuration options, if ordered in the stores, can take up to a month. Online ordering will process these orders more quickly.
Useful Links
Graham K. Rogers teaches at the Faculty of Engineering, Mahidol University in Thailand where he is also Assistant Dean. He wrote in the Bangkok Post, Database supplement on IT subjects. For the last seven years of Database he wrote a column on Apple and Macs. He is now continuing that in the Bangkok Post supplement, Life.