By Graham K. Rogers
---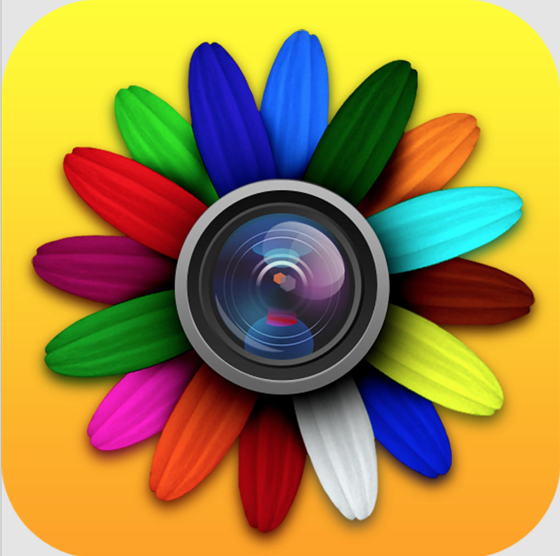 While there are countless developers of apps for Macs and iOS devices, one or two names keep appearing in my lists. I have mentioned (fairly recently) 645 PRO Mk III from Michael Hardaker, which had two or three minor updates in the last week (new film types and more). This developer has number of other apps that emulate medium format cameras

Another developer whose iOS apps I have downloaded is MacPhun, starting with Cartoonatic Toon Camera, Vintagio and ColorStrokes.
There are also a number of good MacPhun applications for the Mac and I already have ColorStrokes and Focus2. I added to those a short while ago with Tonality, which I upgraded to the Pro version mainly because of its plugin for Aperture.
In short, these are developers that a user can trust and who love photography.

I was quite pleased therefore to see the arrival of an updated MacPhun app for my iPhone: FX Photo Studio, which had an even bigger plus in that it is currently free. There are three in-app purchase packs, or the whole collection for $2.99, although from the day or so use I have had so far, the app works really well as-is.

The app opens with an unusual screen. In the center is the app icon, but a close look shows that this is using the forward facing camera and users can see themselves. Also different is that there are three ways to import images: the usual camera and photo library are available, but there is also a direct link to Facebook and to the app's own Documents folder (see below).
Once imported, an image may be cropped to a square. Once that is done (or not) the user has several ways to edit images and apply filters. At the center top of the screen is a relatively large FX button which opens 14 sections of filters, some of which are quite clever. At the top left is a dice icon. Roll the dice and a random effect is applied.
Publicity on the MacPhun site indicates that there are over 194 photo effects and filters. Three of the filter sets are marked, "Premium" and can be bought separately ($0.99 or $1.99) or as a complete set for $2.99.

Selecting any filter opens the set. Examples do not use the input photo as reference, although images used give a good idea of how the effect will be applied. Once a filter is selected, the set can be scrolled through using the user's image, by way of left and right arrows at the top of the screen.

When filters are selected, each has one or two sliders to increase or decrease the effects, allowing some extra fine-tuning. There is an additional feature in that it is possible to apply filters to a specific part of the photo. As with any filter sets, the choice is objective: what works for you, may not work for me.

The app also has some additional editing tools available, allowing changes to colors, brightness and contrast as one would expect, as well as a crop tool and rotate. I was also interested in the availability of text labels that can be placed over the image with the user's own message. All of these indicated, "Only Latin characters allowed" but of the 9 types, 5 allowed me to enter Thai characters.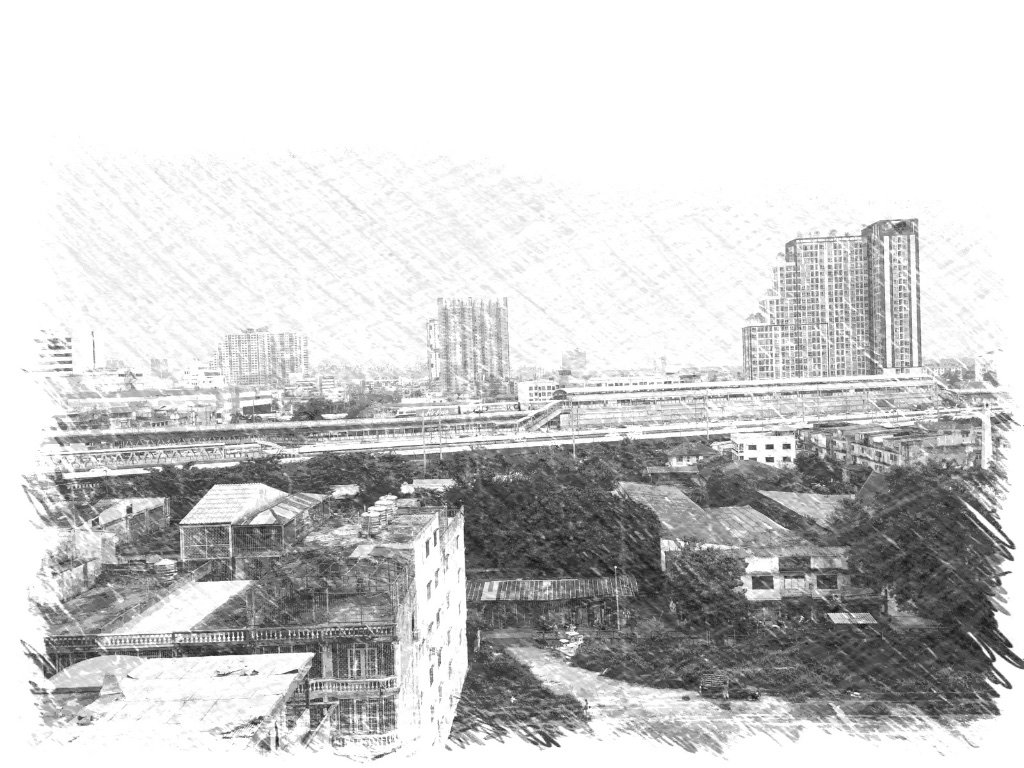 While an image I tried from the photo library gave me output of 1600 x 1200 (1.29 MP) and image size of 544 KB, a photograph was larger with the full 3264 x 2448 (8.0 MP) and a file size of 1.26 MB.
When editing is complete, an export icon at top right of the screen allows the image to be saved in the photo library or shared in a number of ways. My installation showed Facebook, Twitter, Flickr, Instagram (which I do not use) as well as Mail and Postcards. There was also an icon for an app called Mosaic. I do not have this, so clicking on the icon opened the App Store allowing me to download the free app.
Export options also include Print, saving to the clipboard (useful) and in "Documents" - FX Photo Studio's own library. Images saved here can be easily accessed and worked on again.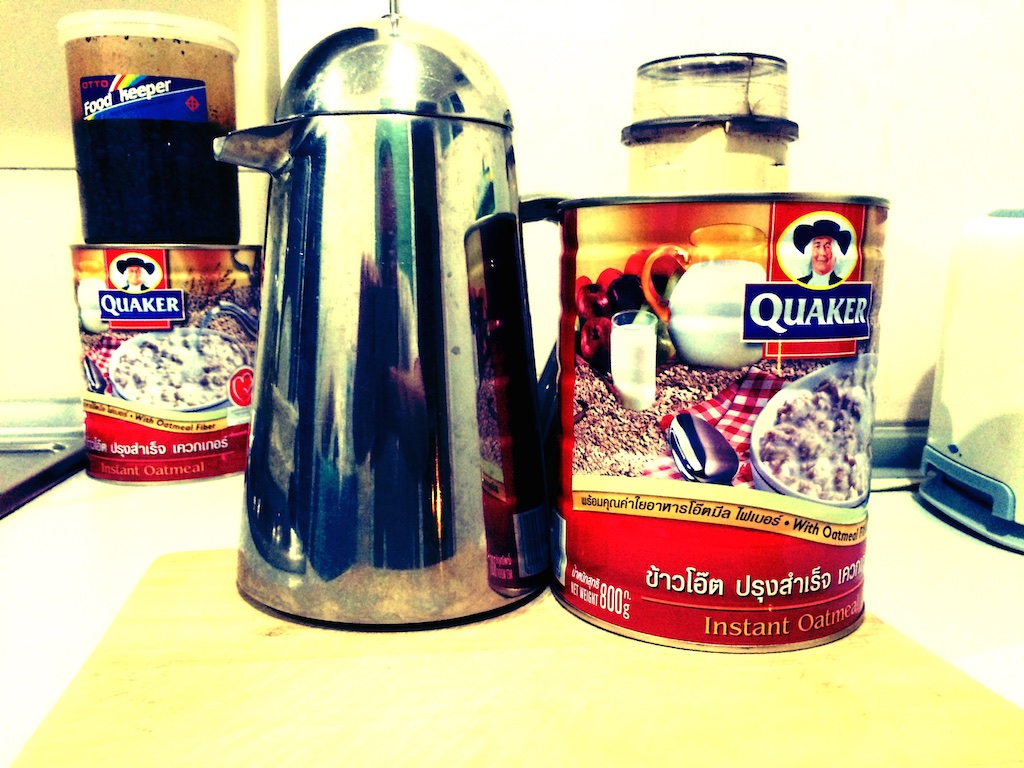 FX Photo Studio is a useful app for those interested in such photo manipulation and is recommended, especially for those starting photo app collections.
Graham K. Rogers teaches at the Faculty of Engineering, Mahidol University in Thailand where he is also Assistant Dean. He wrote in the Bangkok Post, Database supplement on IT subjects. For the last seven years of Database he wrote a column on Apple and Macs. He is now continuing that in the Bangkok Post supplement, Life.