By Graham K. Rogers
---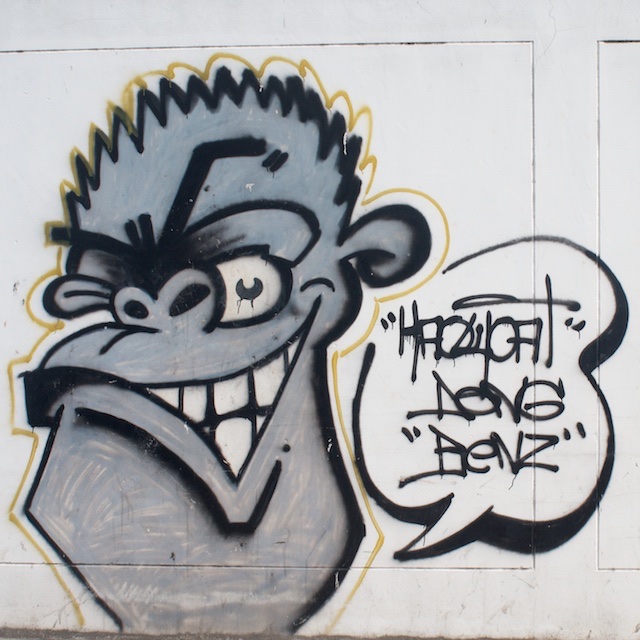 I have a high regard for Art that is accessible to ordinary people. I rather like the original intent of Japanese woodblock prints, for example, and the way that some of the Impressionists took up the style in Europe. I am also rather fond of Street Art.
This type of expressive medium was almost non-existent when I first came to Bangkok, but after an evolution through the stage of angry political slogans, this has developed into a colourful display form throughout Bangkok, often enlivening sites that would otherwise be bare, broken concrete, overgrown with weeds.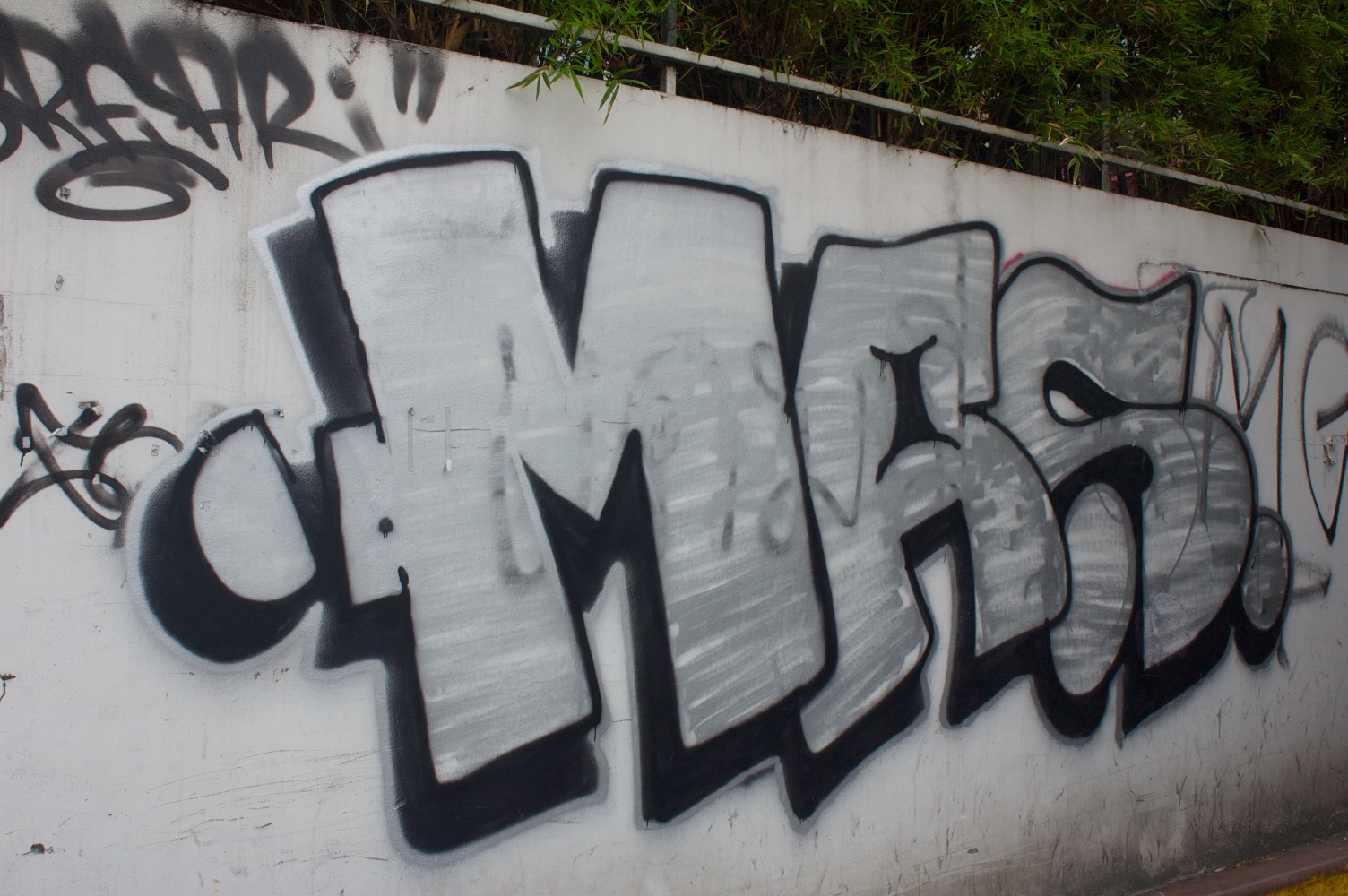 Bangkok - Transition from Slogan to Art

As a result of comments concerning a show of Street Art at the Soy Sauce Factory in June this year, I was contacted by Artsy concerning Banksy and his online presence there. I wrote a few words at that time with the link.

Artsy have now alerted me to an item on Banksy, by Matthew Israel on Huffington Post that appeared earlier this week. The headline - "Is Banksy Over?" - is a little alarmist and perhaps a teaser. Israel does not appear to think that this is the case. In the opening paragraphs he examines the sense of decline that some were expressing, but writes, "I hope not". It was as if I was reading another article on the imminent death of Apple.
While not coming to any final conclusions, Israel examines Banksy in 8 distinct sections. I have added my own comments:
Popularity - nomination for an Oscar is another part of the aura that makes the artist a legend, albeit relatively invisible as a person

Anonymity - many artists have died in obscurity only to be discovered later, but that fate is not Banksy's. While there is a candidate (Robin Gunningham), this is not a confirmed identity and Banksy thrives on anonymity. When photographing the Bangkok Street Art, I was asked not to include pictures of the artists for reasons of safety: preserving their identities (like that of Banksy) makes the Art more exciting.

Art Outside the Art World - the wider approach of other types of Art does not limit the subject to a narrow field. With some of the examples shown in the article, there is little danger of staleness.

Street Art Market - the consumer makes the market, not the Artist, and the trickle down effect means that other artists benefit. As the Bangkok Street Art show opened, there was a rumour that all works had been sold, indicating that even an Art backwater like Bangkok was maturing. The genesis of an artist might include a certain period of hunger, but we no longer need to starve our best.

High/Low - this is what appeals to me about the street Art I see in this city: the bridging of the cultural divide. While local street artists have not yet made the front pages of the newspapers, they are interesting enough to grace inside pages and a number of websites.

Maximizing the Power of the Internet - is where people like me and others with more popular sites come in. As an artist for the time, Banksy is internet aware and well able to use the wider coverage this may bring: Art is no longer restricted to glossy magazines (nice as they are).

Nuance and Technical Complexity in Street Art - like all good Art, the works promote questions, often using humor; but then some of Chaplin's strongest social and political statements had ordinary folks rolling in the aisles. A recent work from Banksy on NSA and GCHQ surveillance, makes a fierce comment on government snooping with some wickedly clever illustrations round a (real) telephone kiosk.

Political. As with the above GCHQ art, Banksys does not remain silent (when so many others do) and the exposure his Art brings to a subject, has perhaps considerably more value than 1,000 words in a newspaper.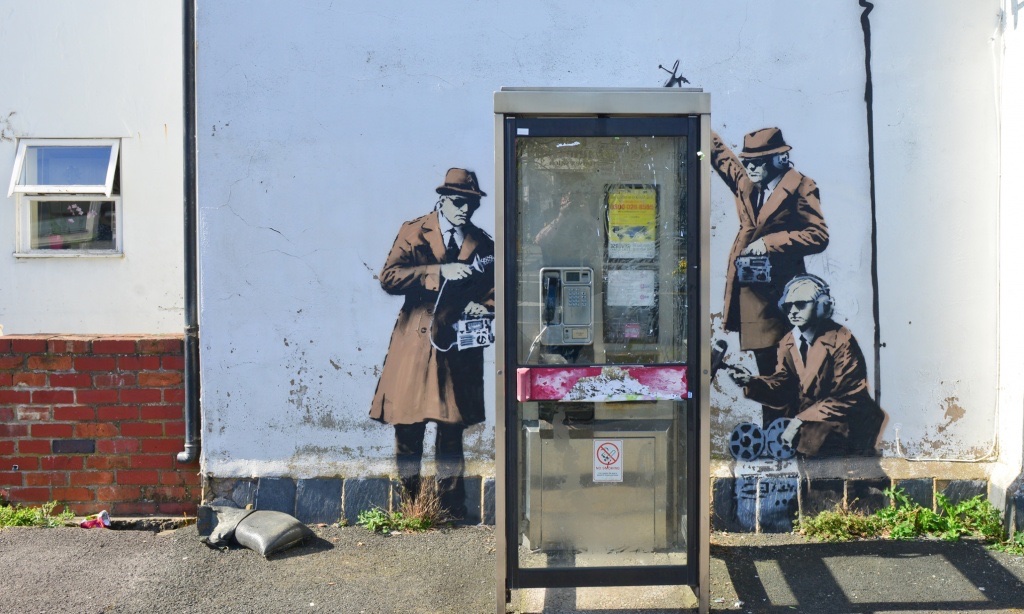 A Real Banksy - GCHQ and Government Surveillance

Those at Artsy connected to Banksy output are interested enough to point me in the direction of the Matthew Israel article: the outlook would seem to be positive in the light of that.
I look forward to much more from Banksy. There are enough politicians and head-cases (sometimes one and the same) to provide plenty of source material for his fertile imagination for a while to come.
Graham K. Rogers teaches at the Faculty of Engineering, Mahidol University in Thailand where he is also Assistant Dean. He wrote in the Bangkok Post, Database supplement on IT subjects. For the last seven years of Database he wrote a column on Apple and Macs. He is now continuing that in the Bangkok Post supplement, Life.