By Graham K. Rogers
---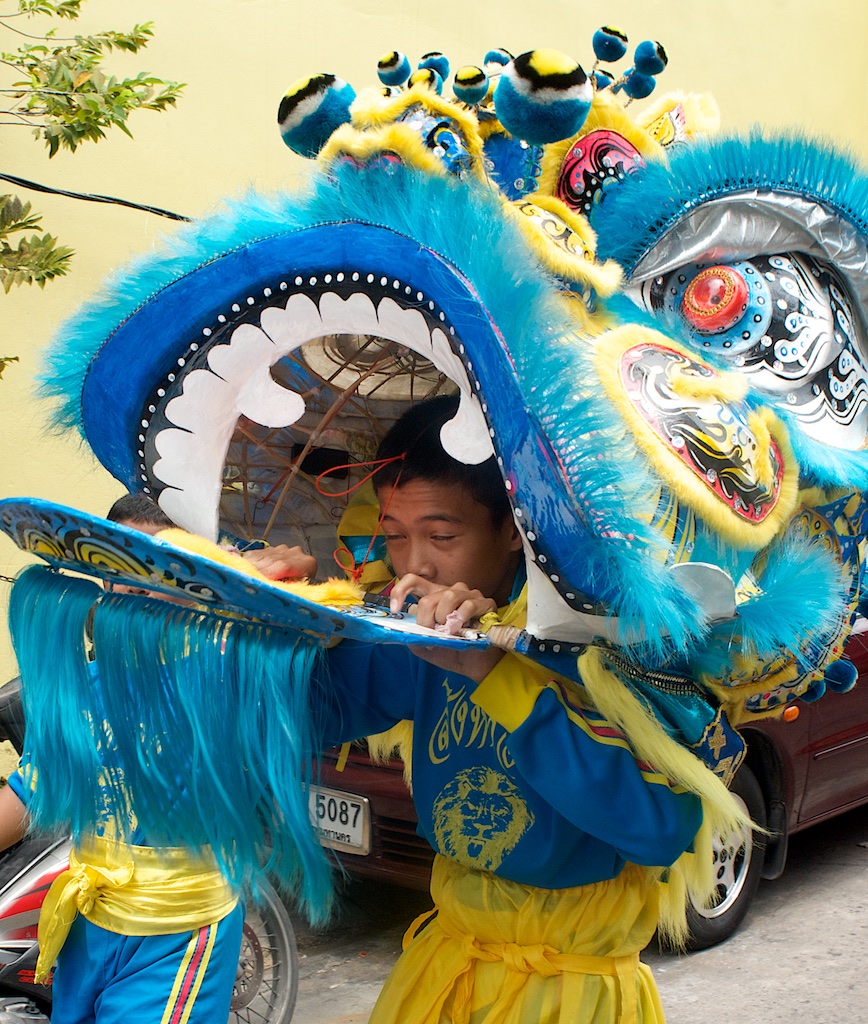 Sometimes the plans we make fall to pieces; and sometimes this apparent bad luck can turn into a series of events that out-shine the original intentions. I had a day like that today, which is a public holiday in Thailand: Asarnha Bucha Day.
But first a note on copyright. If anyone happens to reach the end of the page, there is a copyright notice there. Elsewhere on the site there are more full conditions stated, but basically, if you are an individual, a student or even a teacher, feel free to borrow information from the site with an acknowledgement and a link to the original. If you ask nicely, I may also send you a much larger image.

That does not apply to thieving organisations who seem to believe that anything on the open internet is theirs for the reaping, although they do not apply the same rules to their own content. I think particularly of those news corporations that are normally referred to by their 3-letter acronyms, but others may recognise themselves. These (and other professional organisations) may ask nicely and we may come to an agreement. Or not.

Living on the Thonburi side of the river gives me access to a lot of locations that are not really on the tourist map. Just behind the apartment, for example, is a railway that runs down to Mahachai in Samut Sakhon from where it is a short journey across the river to the quieter Ban Laem.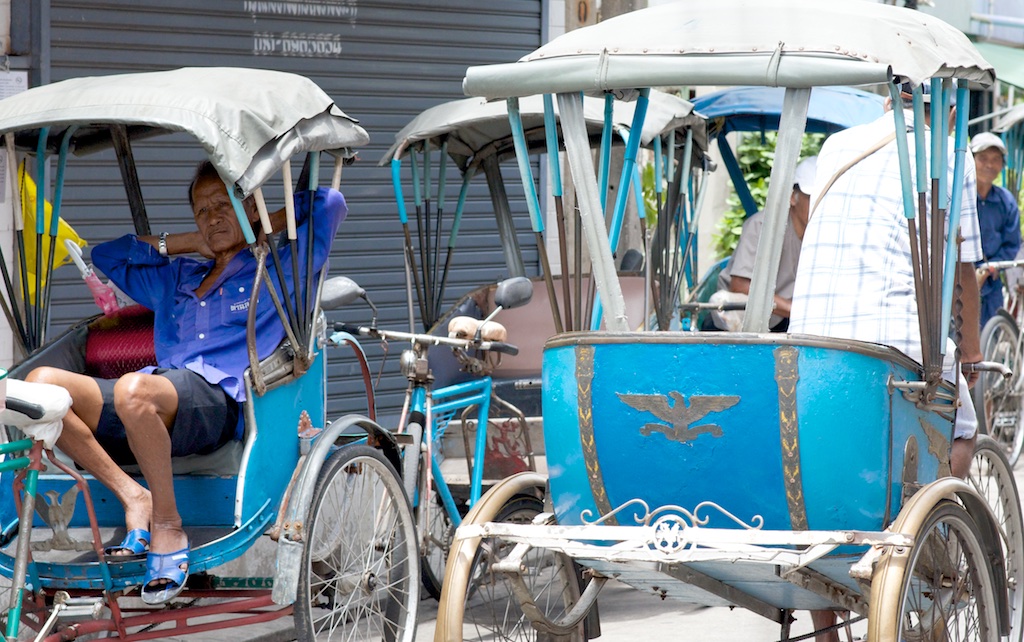 I have used this many times and each trip gives me another set of photographs. The streets in the area where I live are also interesting. I have not explored fully although took a few local walks:
More recently, I had a look at a local market and walked home along the railway track.

A couple of months (or more) ago, I read online that a new boat service was to be starting on the Bangkok Yai canal which is near here. With a friend down from Chiang Rai, this was a good time to take a trip so we walked the short distance from where I live, past Thalaphlu railway station with its street restaurants and the market under the bridge.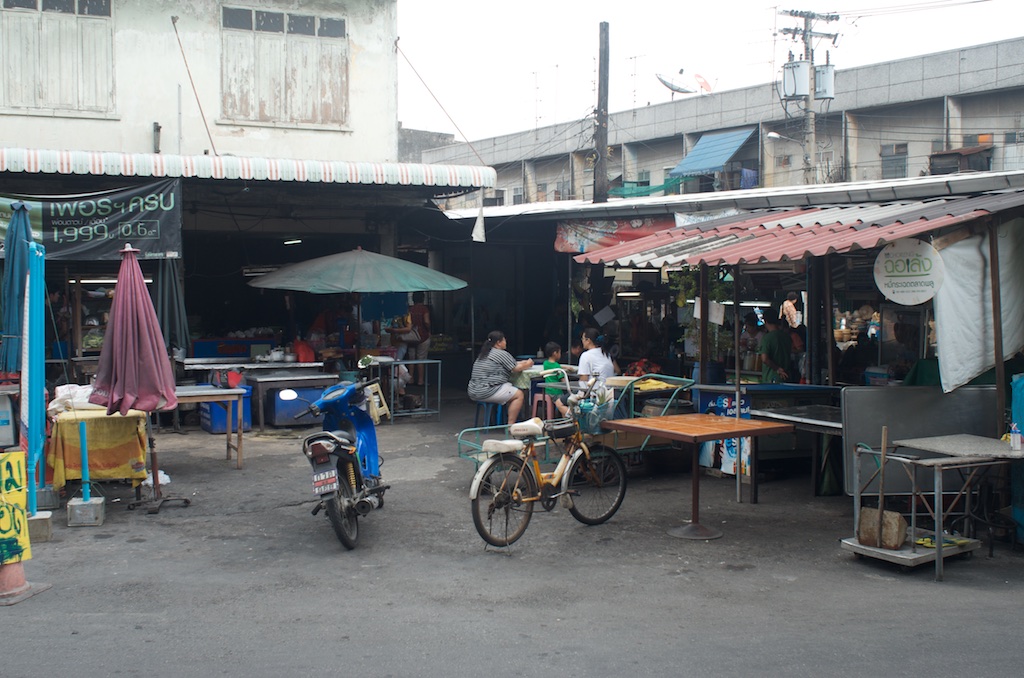 The canal was about 100 metres further along, so easy to reach. The pier was marked clearly and we soon stood upon the sturdy, floating surface.

An old man was laying down in the shelter by the pier. He told me that this was his home. He was remarkably cheerful about this. I later asked him if he had eaten rice and gave him some money to make sure. He had told me when I first asked that the service had stopped.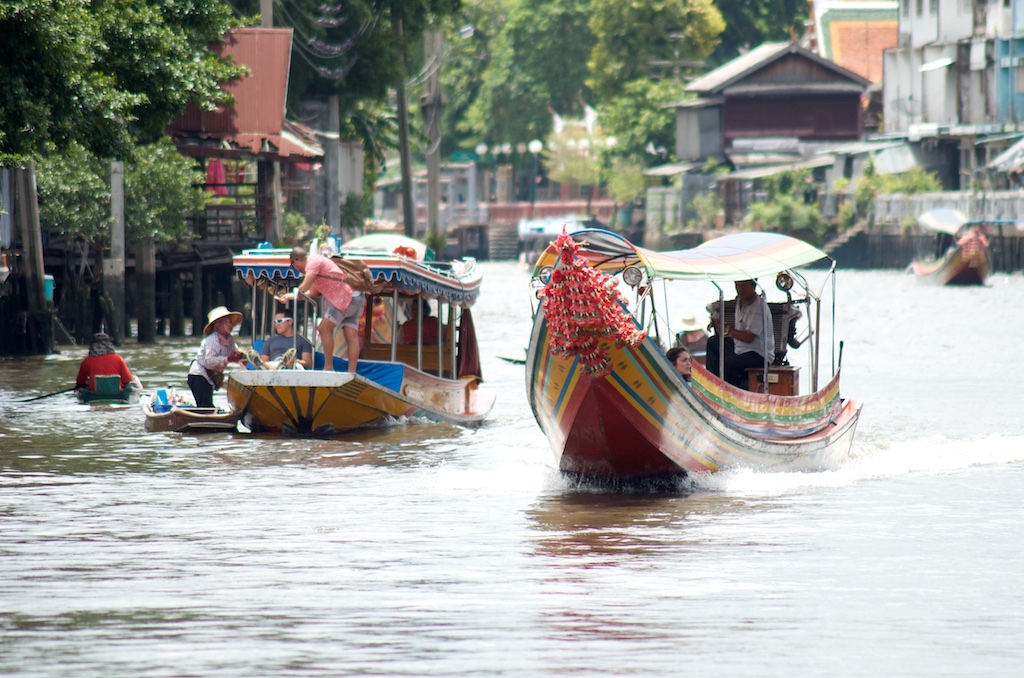 There were other boats using the canal which was quite lively. Most were tourist boats: a steersman in charge of the massive diesel engine; and a couple of passengers. He told me they ran from the hotels and mentioned the Oriental. I expect they charge Oriental Hotel prices too.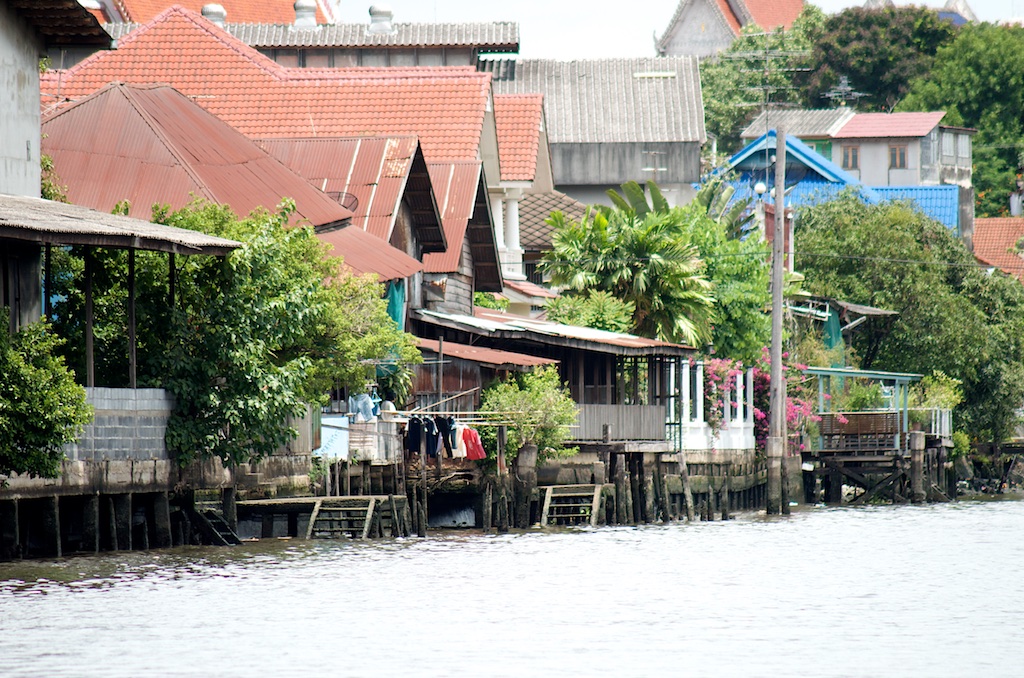 I took a few minutes for photographs before walking under the bridge and past a group of young guys eating lunch. They were all dressed in clothes for one of the Chinese Dragon Dance teams.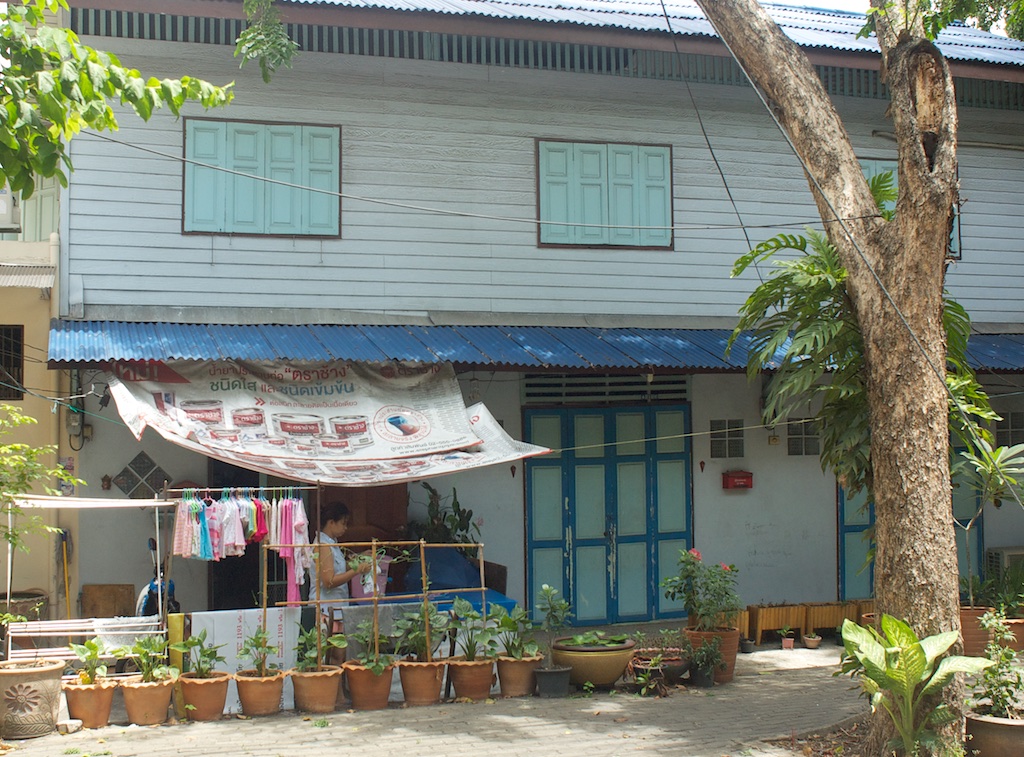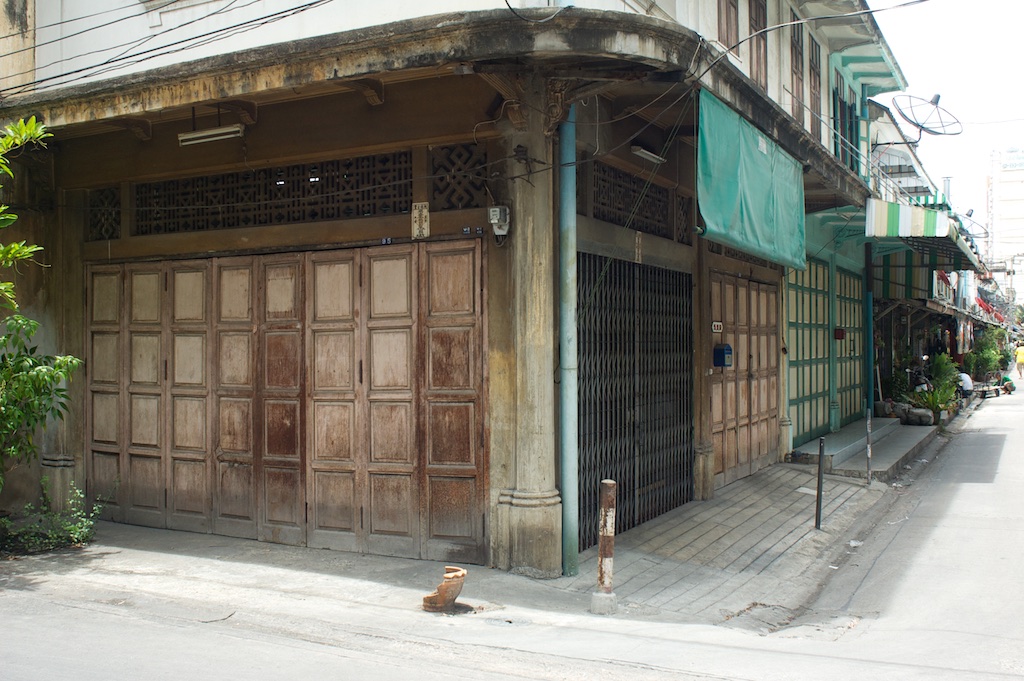 I looked at some of the older buildings by the bridge and the market, then noticed a policeman looking anxiously down a soi we were about to turn into.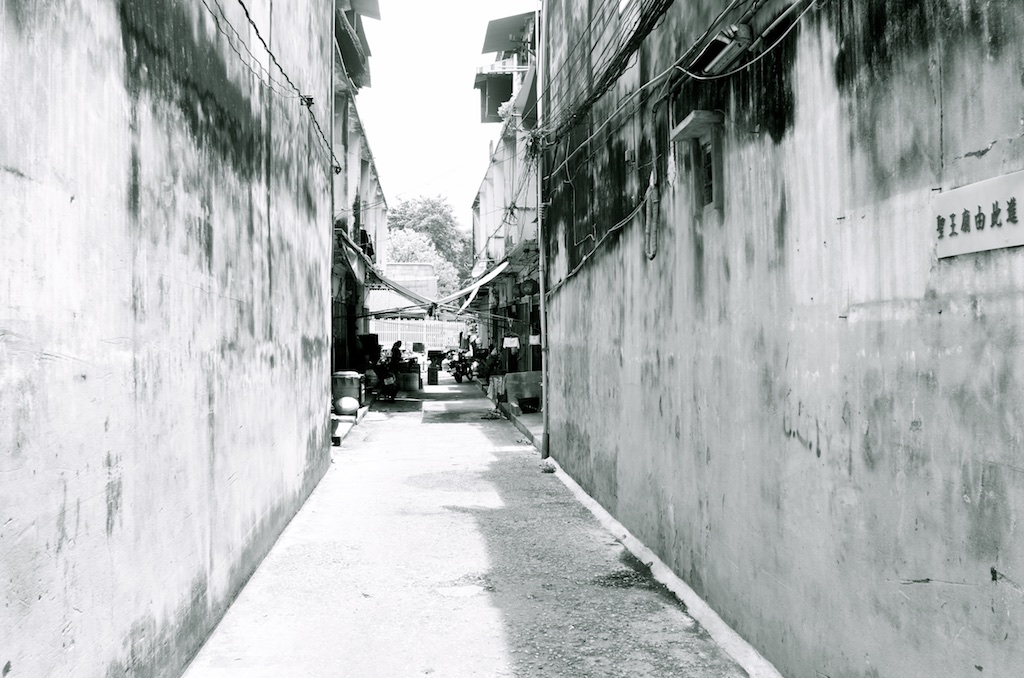 The reason for his attentiveness was clear when we had walked about 100 metres along the soi. Parties of schoolchildren, then the first group of Dragons began to appear.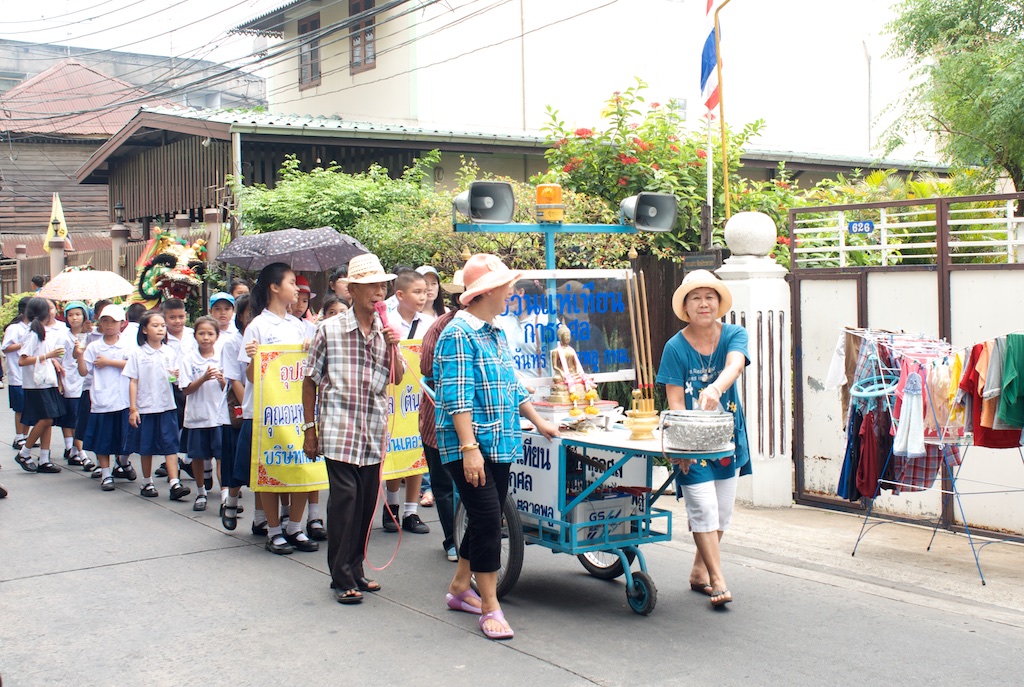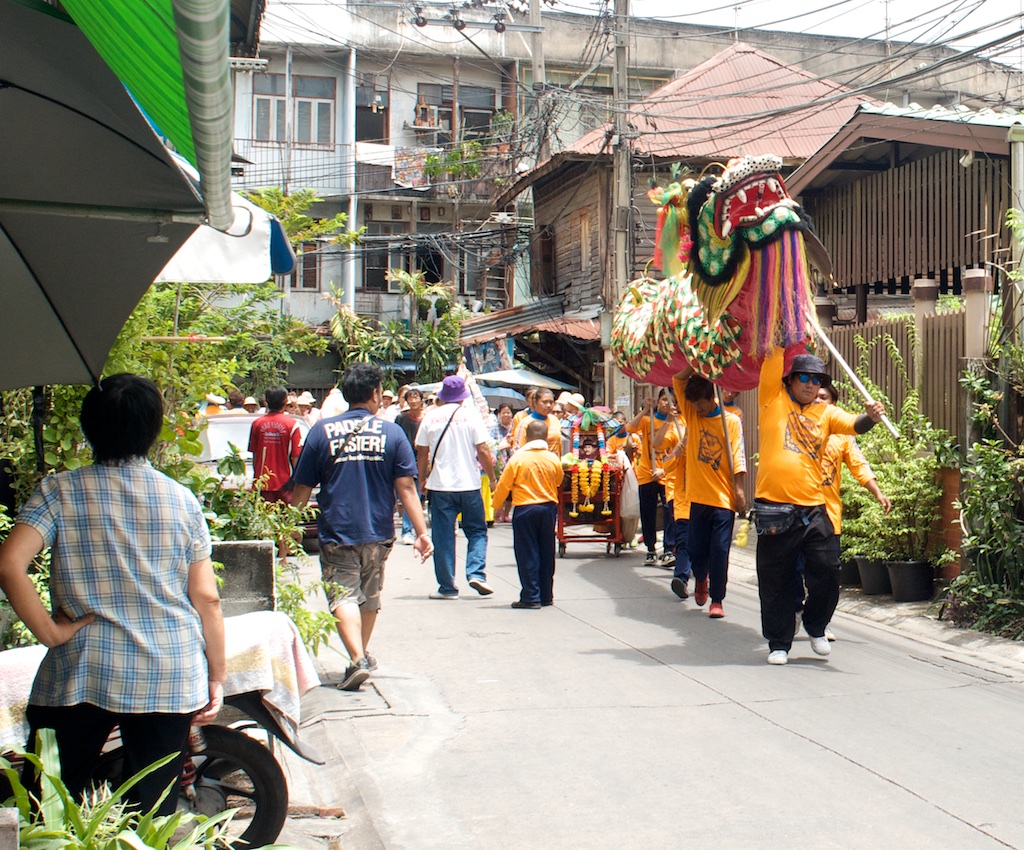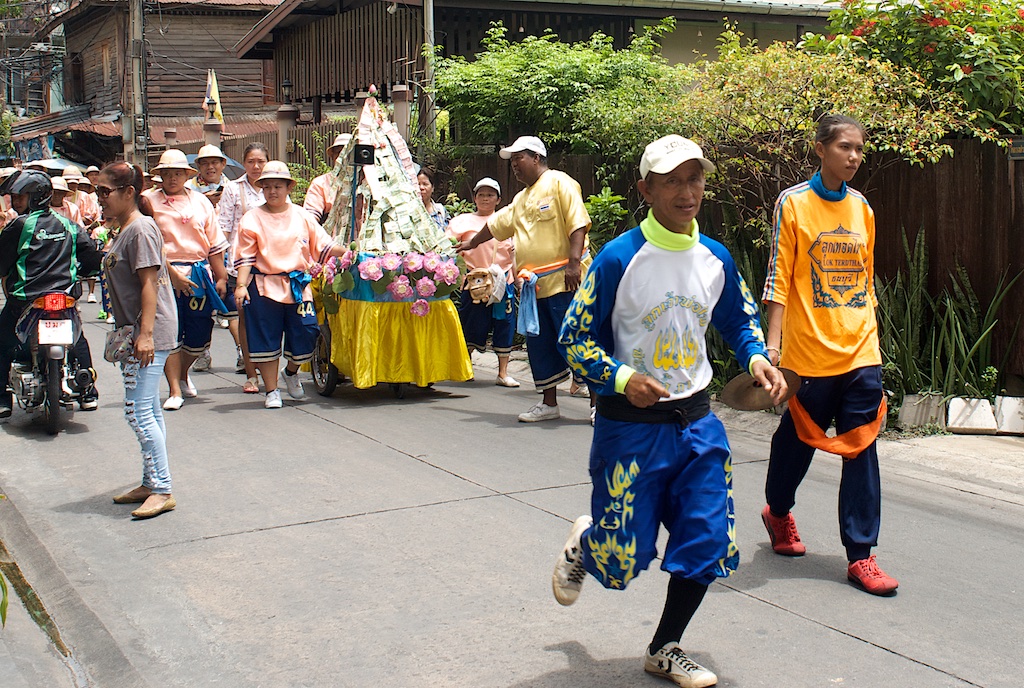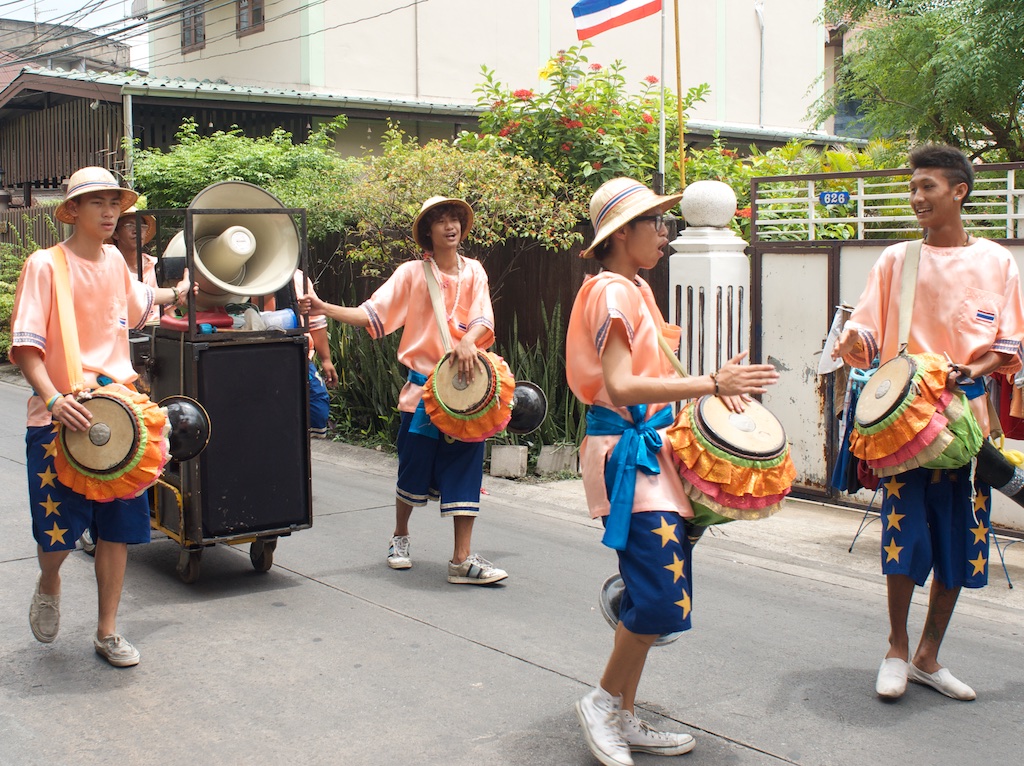 There were seemingly hundreds of people in the parade and a dozen or more separate troupes, each dressed in their own distinctive and colourful livery.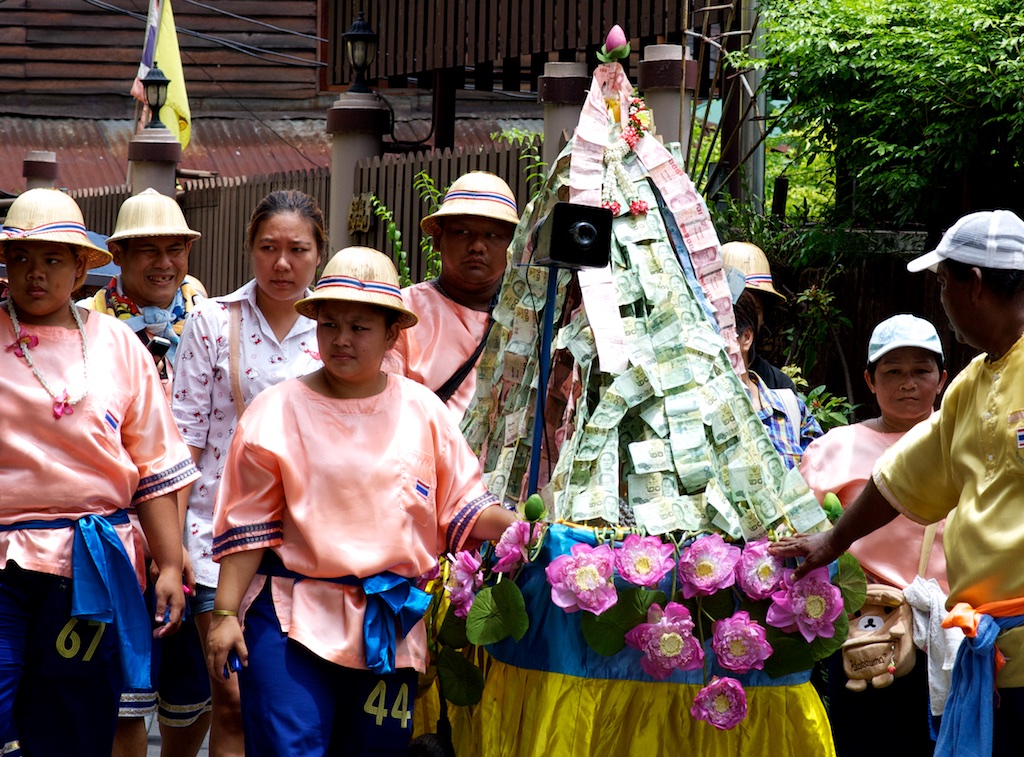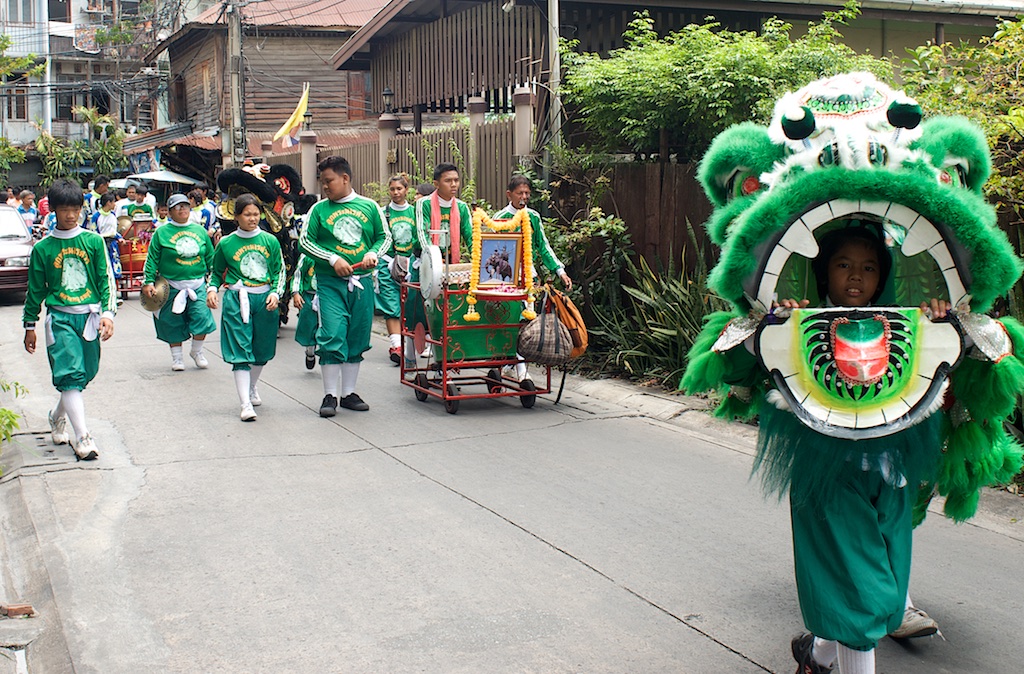 At the end of the soi was an intersection and here, each troupe formed a human tower: strong man on the bottom, with smaller people up the tower standing on each others' shoulders, until the tower was topped out by a tiny kid.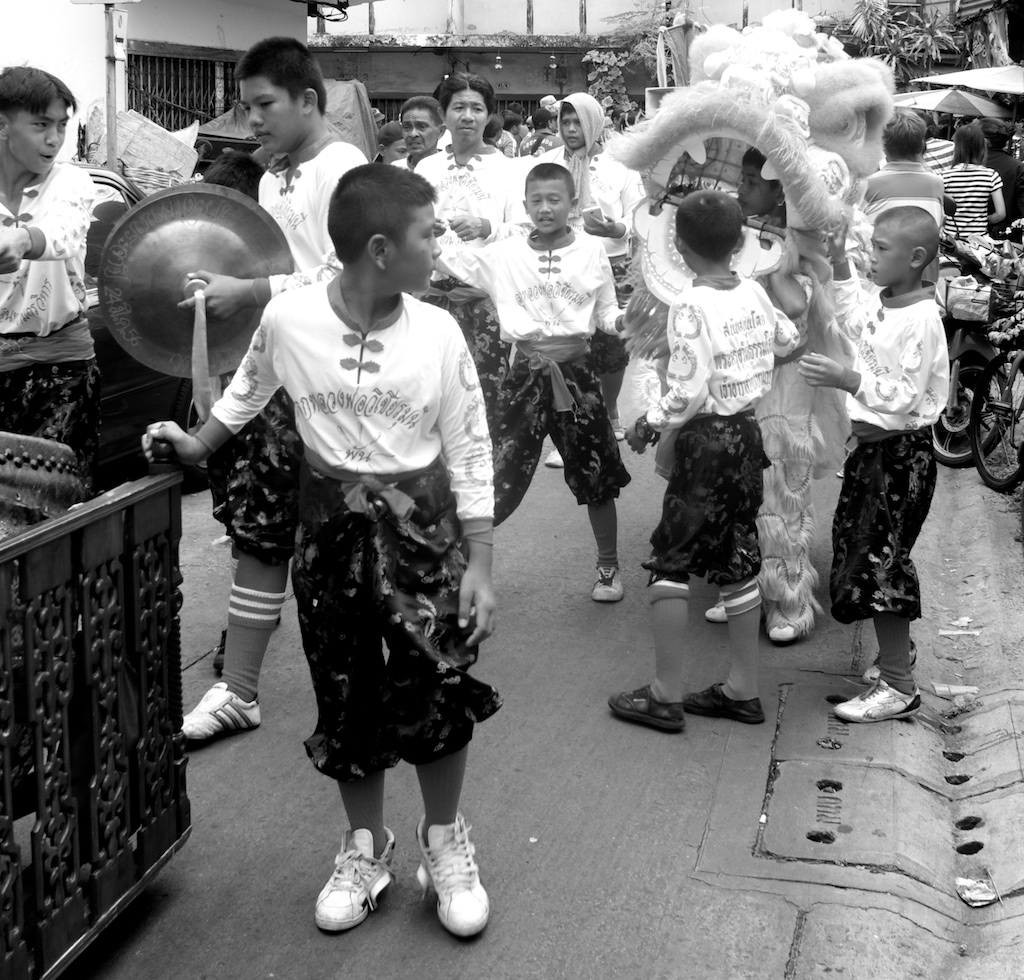 Most were loving the fun aspect, but one of the kids on the top was in tears. I empathise.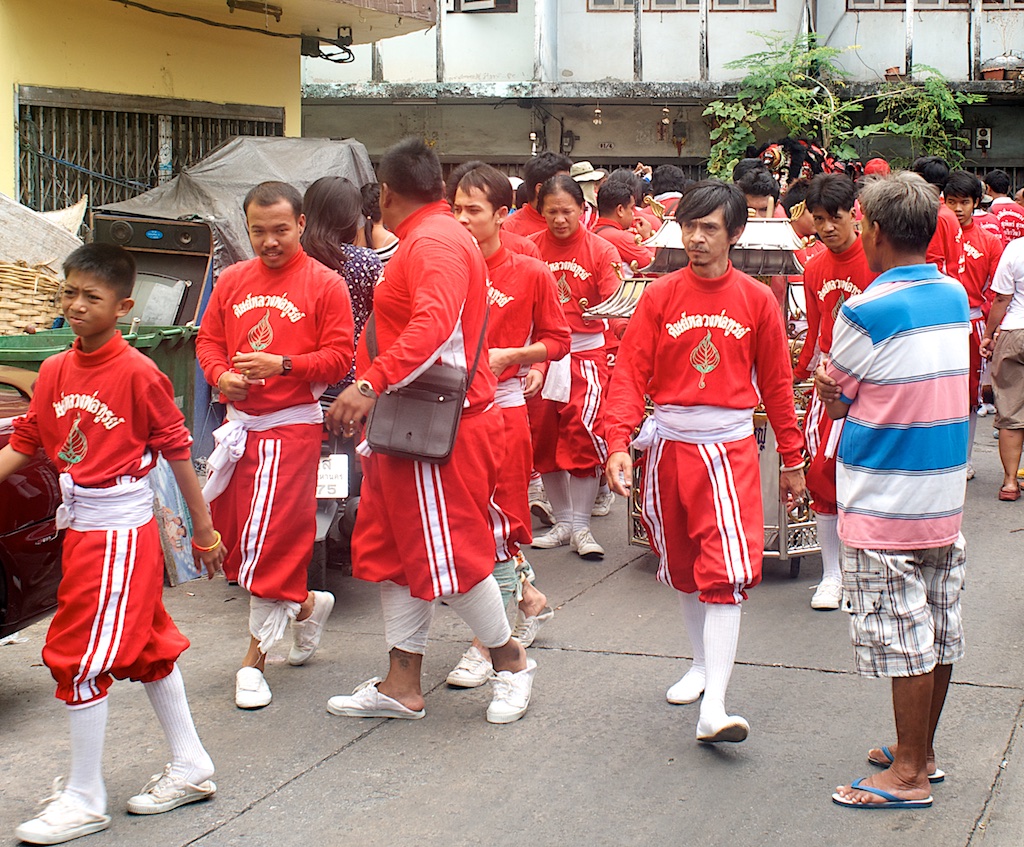 We stayed for the whole of this part of the event. They then moved off to the bridge and we headed along Soi 22 to Thoed Thai Road where we stopped for lunch at the corner of Thoed Thai 33.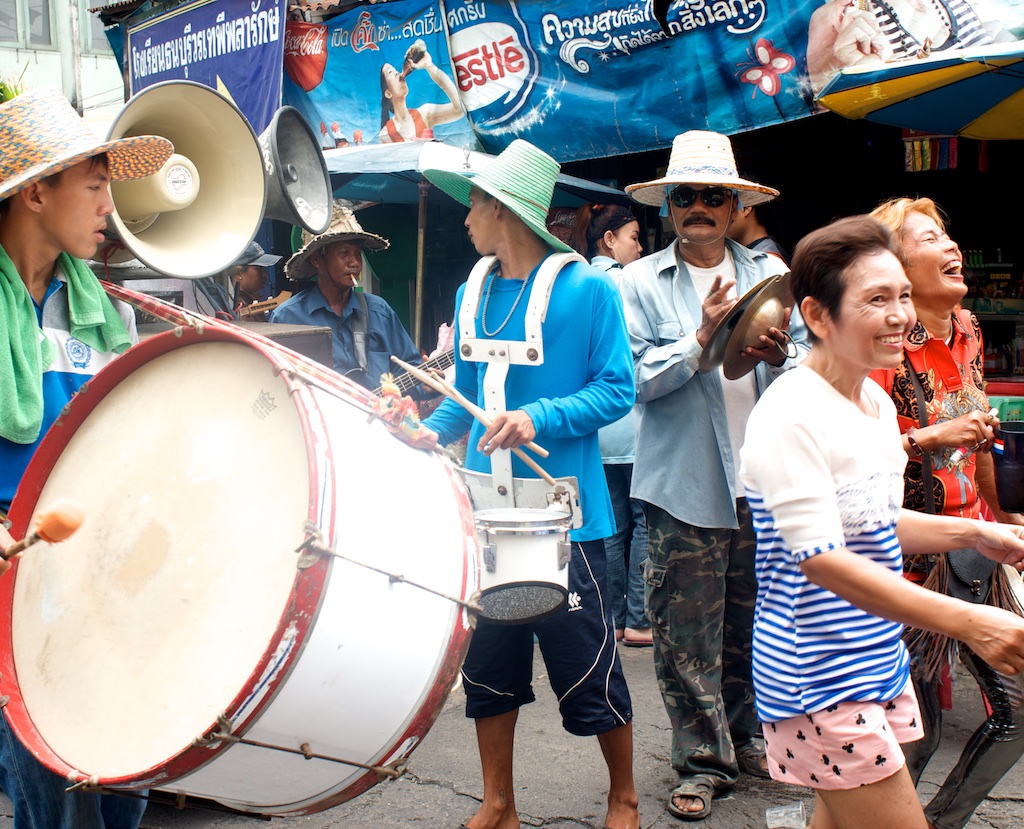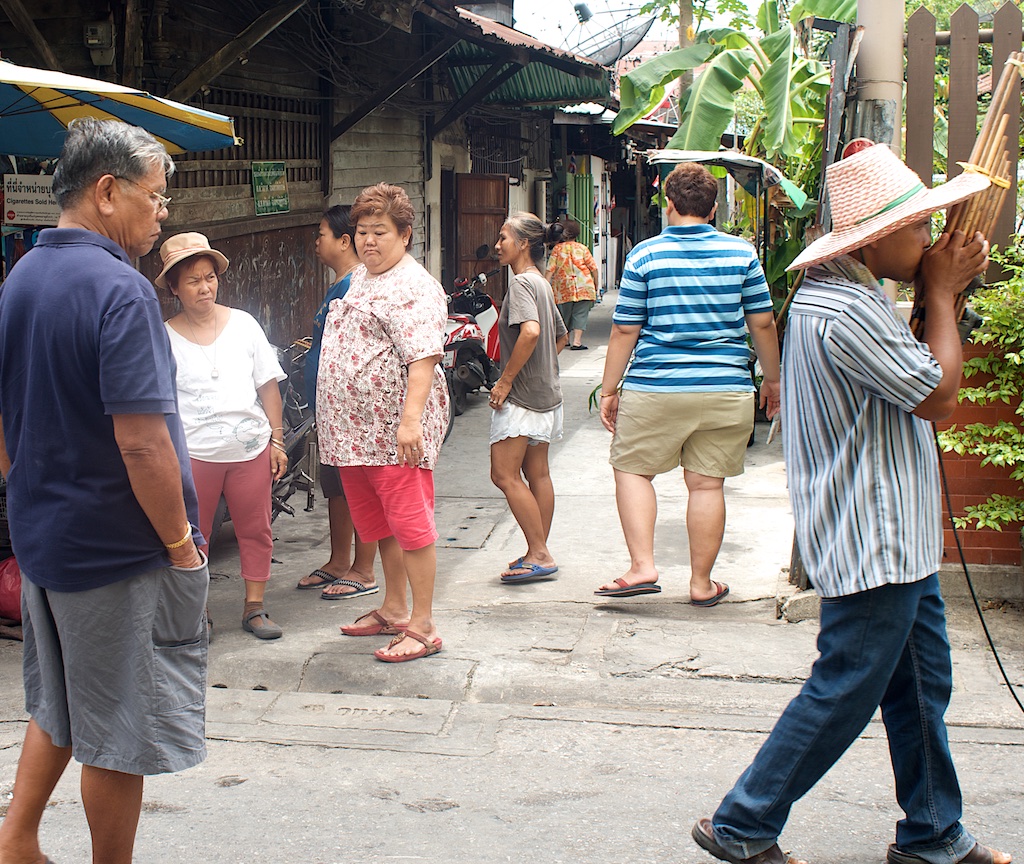 After a bite to eat and a drink, I decided to walk along Thoed Thai 33.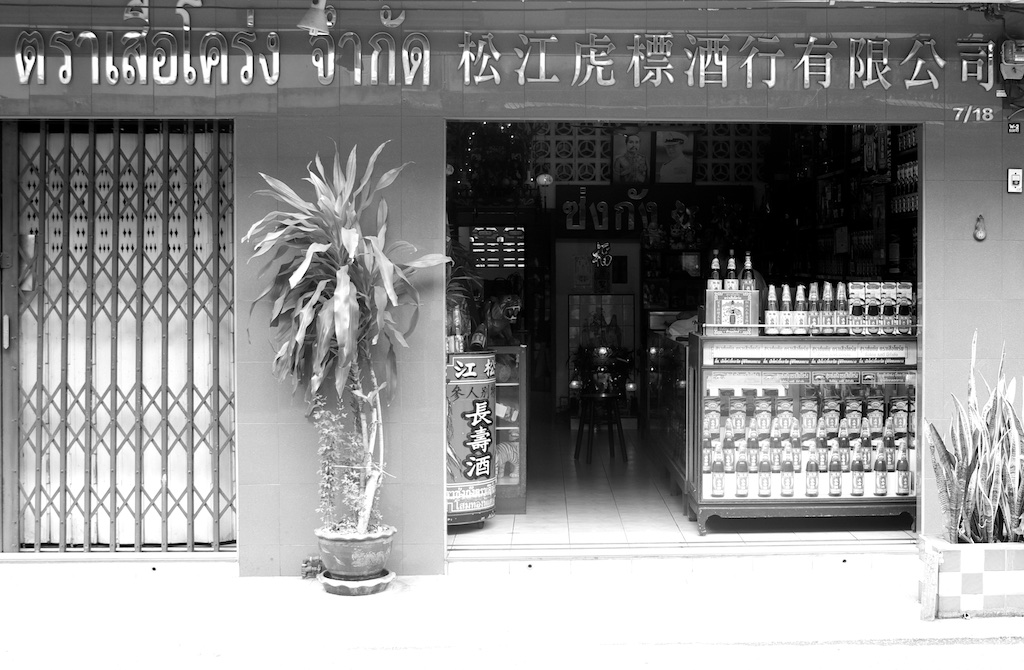 When we reached the railway, we started to walk along the tracks. Right away, three of the cleaning ladies from the condo came into sight and we chatted. They were on lunch break and would be heading back soon.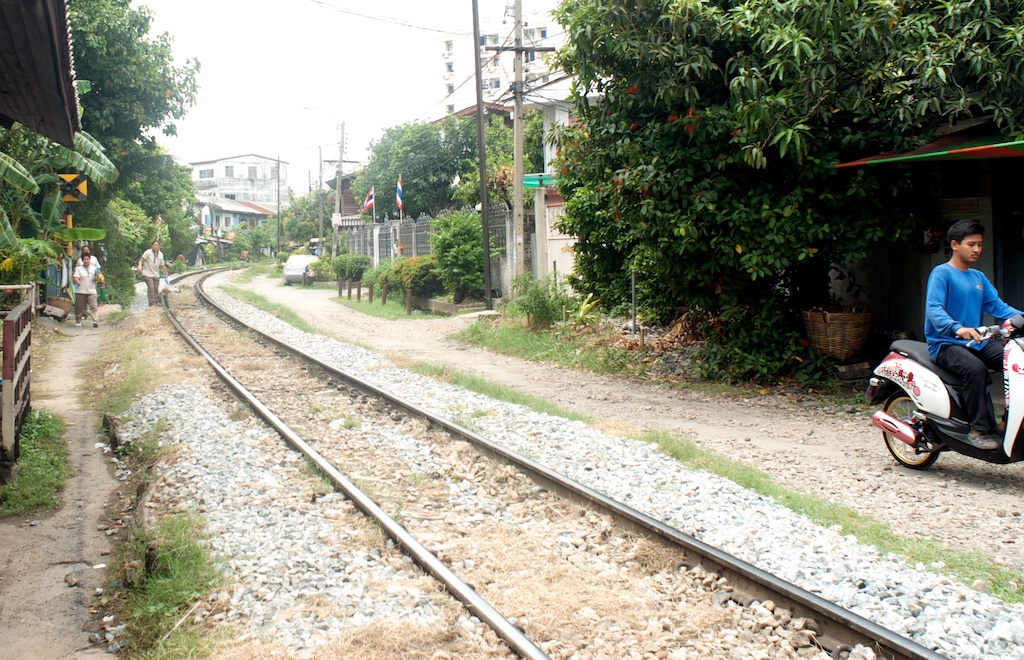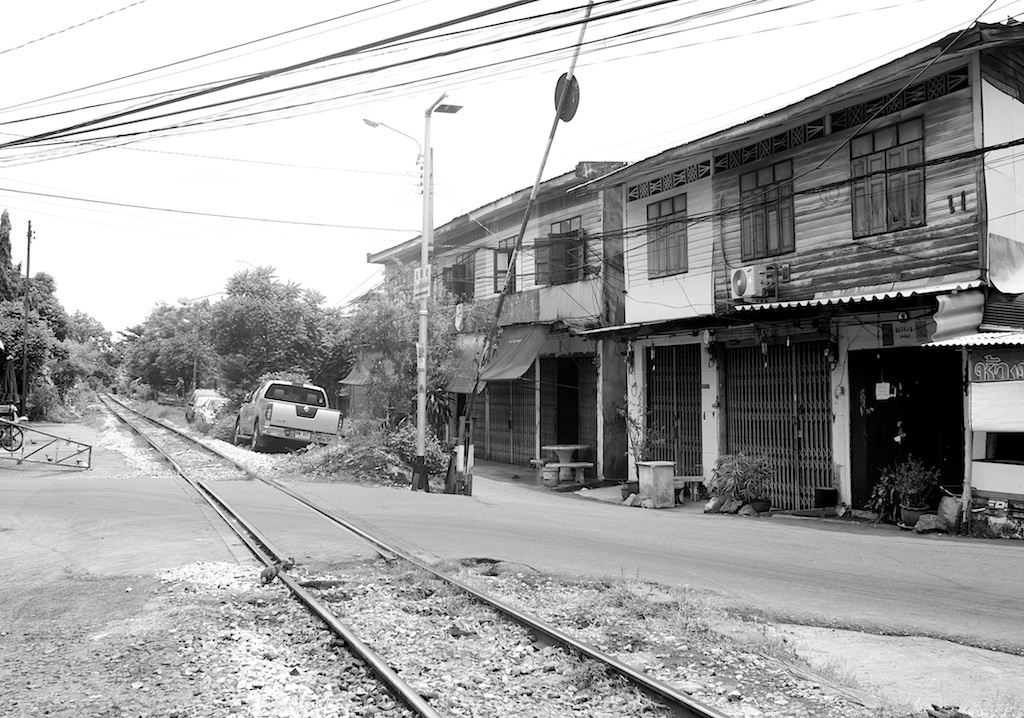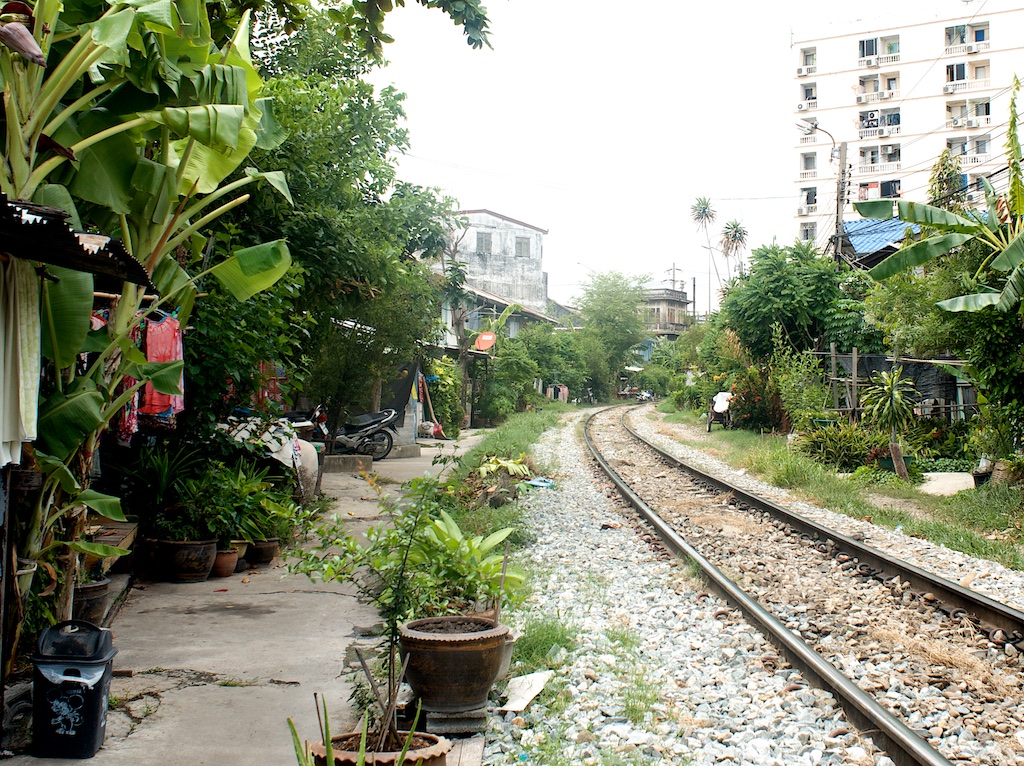 We strolled slowly along the tracks looking at the buildings and chatting to some of the people there, until we reached the road again.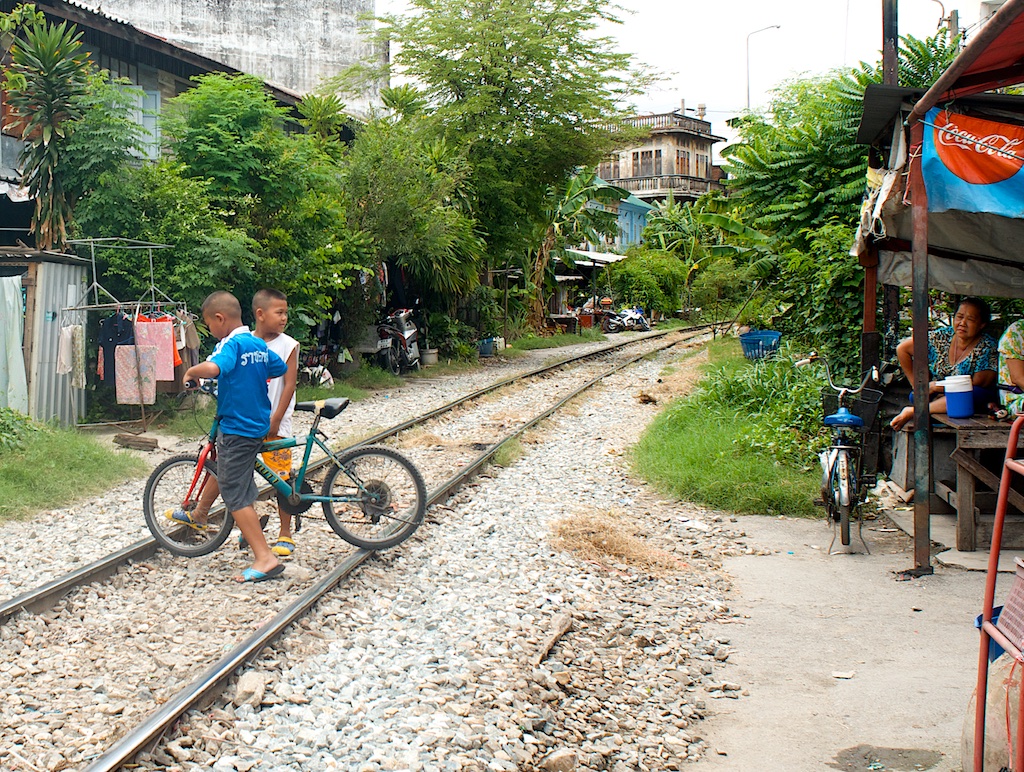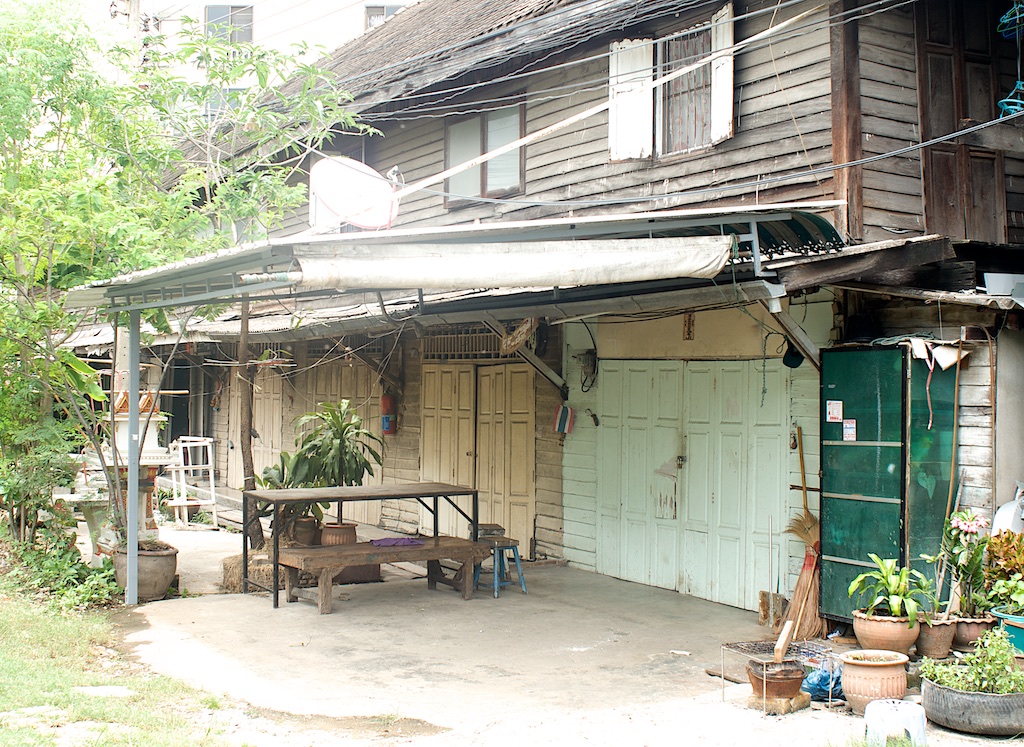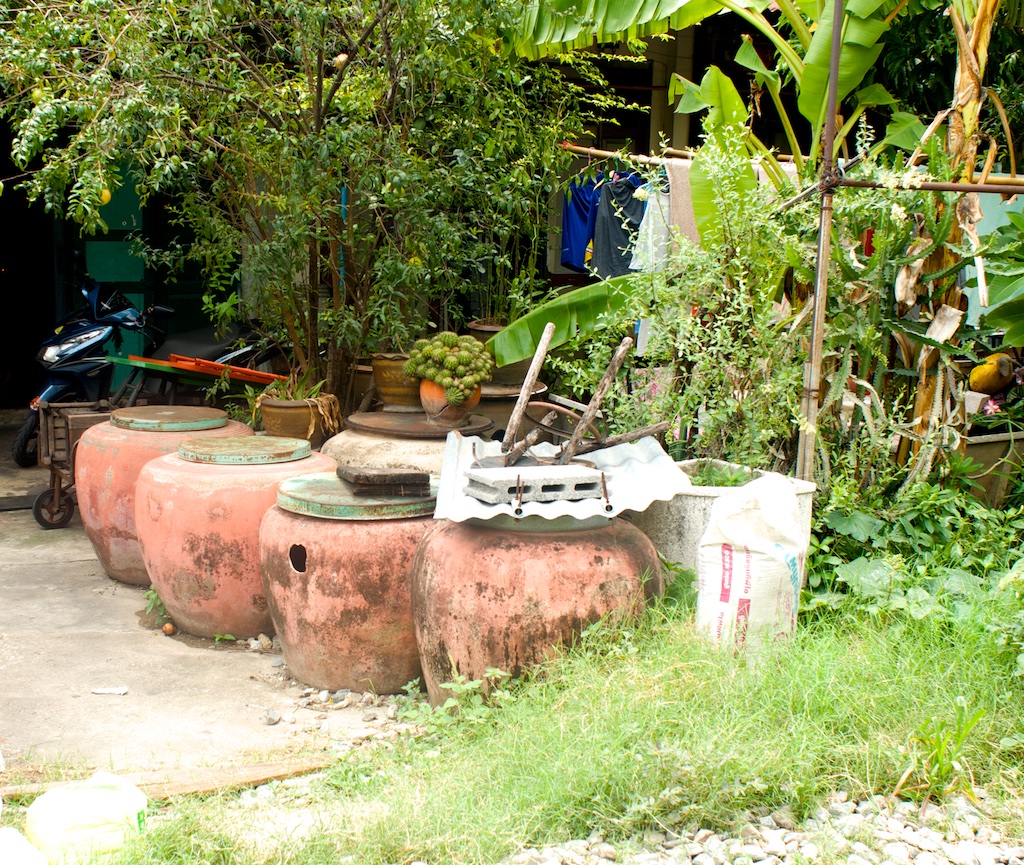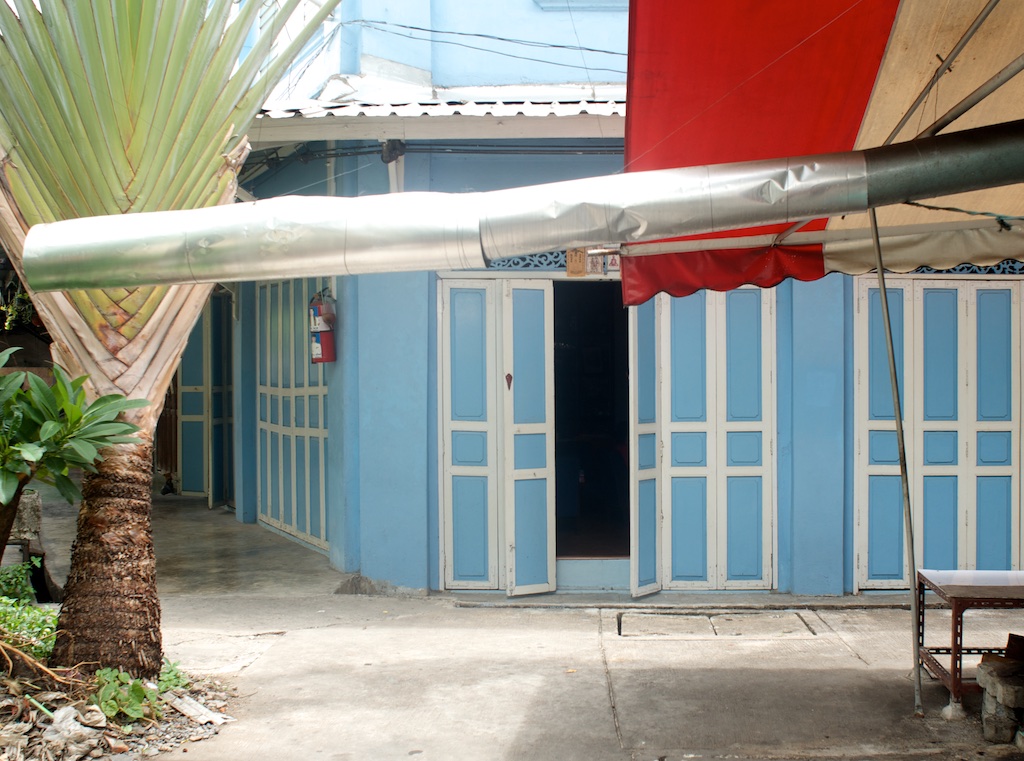 From there - just across from the Thaladphlu railway station, it was a walk back home of a couple of hundred metres. A hot but relatively easy day for me, while others were still trying to make their way on this public holiday.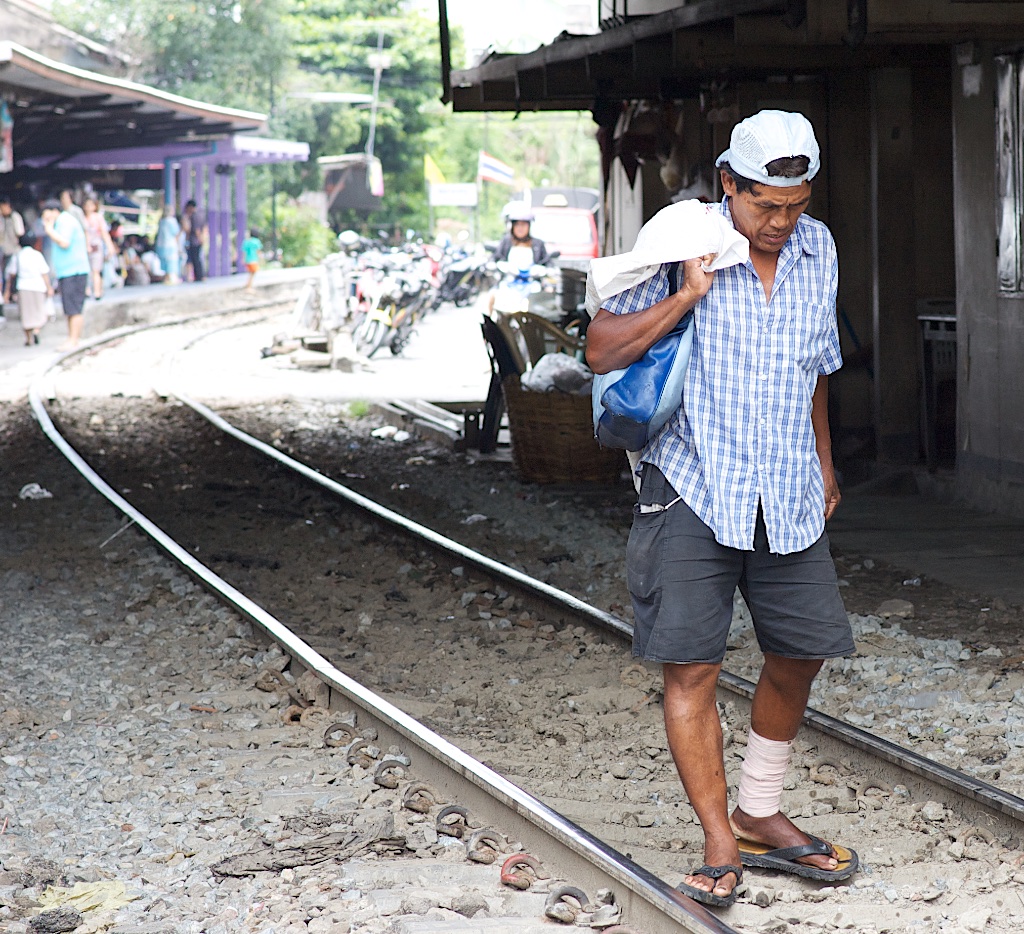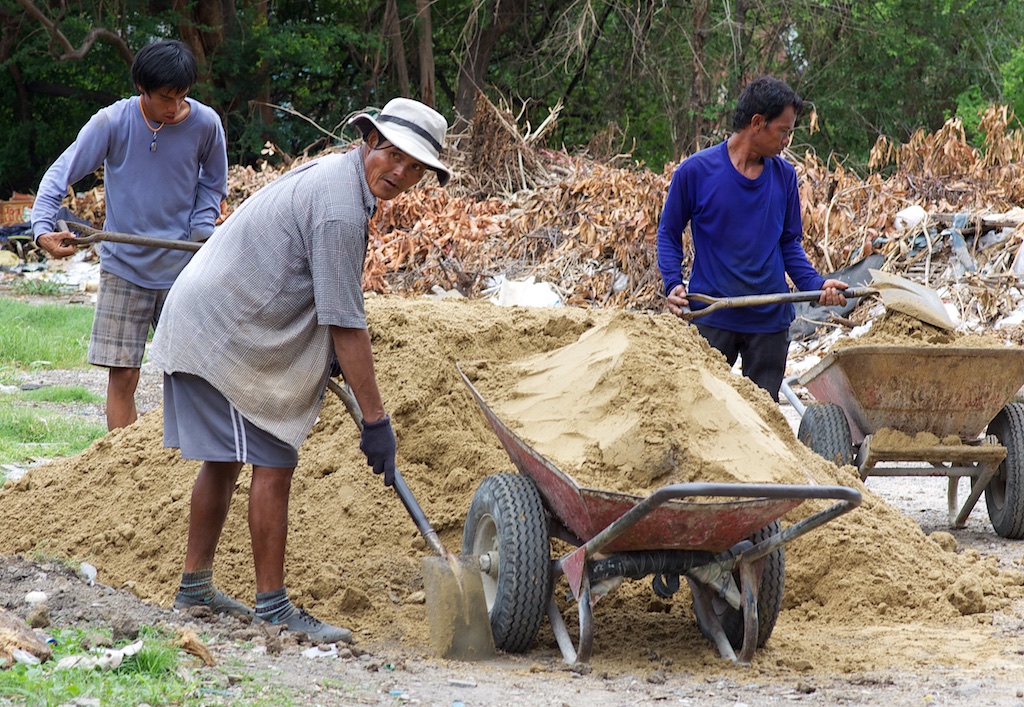 Graham K. Rogers teaches at the Faculty of Engineering, Mahidol University in Thailand where he is also Assistant Dean. He wrote in the Bangkok Post, Database supplement on IT subjects. For the last seven years of Database he wrote a column on Apple and Macs. He is now continuing that in the Bangkok Post supplement, Life.