By Graham K. Rogers
---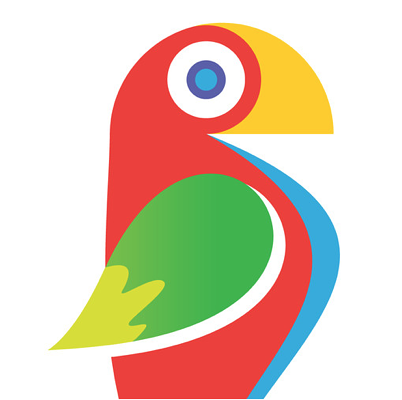 I like to get the best out of my devices, whether it is a camera, Mac or an iOS device. With the iPhone I am rather fond of Photo Apps, although new ideas are thin on the ground these days. That is not a surprise as there was much innovation from developers when apps first appeared and this naturally tails off. Brushstroke, however, deserves more than a passing glance.

A while back, I had a look at the rather interesting Waterlogue which does a really nice job of creating images in the mode of water colour paintings from photographs on the iPhone or iPad. In the Best Photo & Video App section of the iTunes App Store (here) I noticed the app, Brushstroke: the icon was the first thing that caught my eye.
The description for this $2.99 app had a certain appeal. Like Waterlogue, this also allows users to create painting effects from images, but has a larger variety of effects and different ways in which the effects can be used.
Brushstroke
When the app first opens, there is no introductory screen: just a request to access the photo library, then a working screen with four icons: the library showing the last image taken; a camera icon; as well as icons for settings and information ("i").

The settings page is nicely designed, with four options: Save High Resolution (on by default), Save Original, Geotagging and Disable Motion. These are useful and I turned on the first three. Many editing and filter apps fail to geotag images or save the originals, so these are certainly plus points.

The Information icon has a number of links for the developers - Code Organa - including Twitter, Facebook, Instagram and email. There is also a link to the App Store where two other apps from the developer are shown. I already have ToonCamera. I have used this for a couple of years and rate it highly when it comes to producing images with cartoon-like output.



Image Editing
I started with the camera roll. Using input directly from the camera was a real alternative, especially with "Save Original" turned on. I used images from the Photo Library as a way to control input. Once an image is selected, the user is given the chance to "Move & Scale". As the image is adjusted, a useful grid appears. Once cropping is done, pressing a continue arrow at the top of the screen indicates the app is Painting. The image is changed using the app's default M1 option but more options are shown at the bottom of the screen.

The Medium (or M-series) has 5 options. There is also a 4-option Hatched series (H1 - H4), followed by Frayed (F1 - F4), Simple (S1 - S6), Bold (B1 - B5), Abstract (A1 - A5), and Washed (W1 - W8): 37 in all. Output of this nature is always subjective, so a user would want to experiment with a number of different input images with each of the effects.

Just above the filters are editing tools: the first, a paintbrush, displays the filters. A pallet icon reveals another 35 effects, in 8 sections: Tones, Heavy, Shades (monochrome and sepia effects), Saturation, Varied, Threes, Twos and Ones. It was with these additional effects that some of the most vivid and artistic changes took place.

Another icon, shaped like an easel gives access to textures, beginning with Automatic and None. The options are in 3 sections: Canvas, Papers and Surfaces (Burlap and Wood).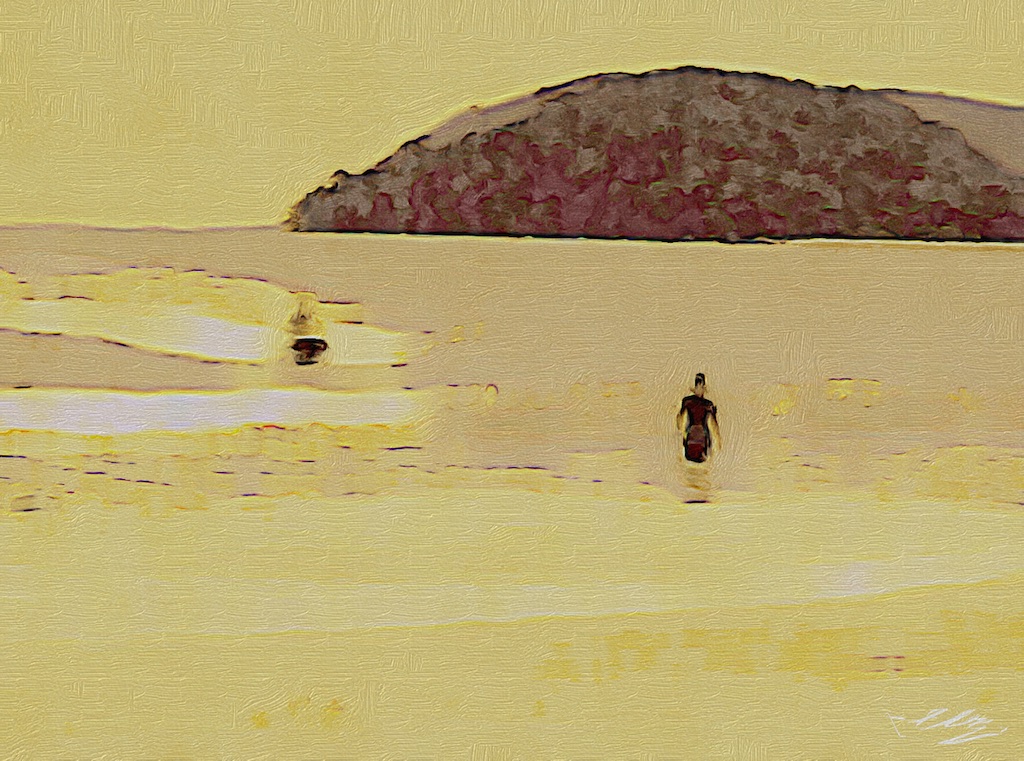 There is also a good selection of editing tools, accessed by an icon indicating sliders. These tools are Brightness, Contrast, Saturation, Density, Exposure, Shadows, Highlights and Temperature. A Reset icon was also available. Each of the adjustments provided by these tools could be increased or reduced by sliding the finger across the screen.
The final tool was an unexpected and neat little extra. I had thought that the icon looking like a lower case, cursive A, would allow me to add text to the image. However, pressing this opened a small panel just below the tools and asked me to "Sign here." That added a small signature to the bottom right of the completed image. Once done, that was ready for any future works.
Exporting
Another unusual addition appeared in the final page, for exports, which was really nicely set out. There were three options: Save, Share and Ship. Saving put a copy of the image into the Photo Library. That image was 2424 x 3263 pixels on the iPhone.

Share includes Twitter, Facebook, Instagram, Mail and Message. I used Mail which gave me four size options: Small (36.3 KB), Medium (127 KB), Large (797 KB) and Actual Size which was a respectable 2.3 MB.

That Mail export arrived as an attachment of some 2.26 MB which I exported from Aperture as a full size 8-bit TIFF file. That export was a file of some 23.7 MB that opened as an image of about 45" x 34". In this enlarged version, it was interesting to see how the software had created the (virtual) brushstrokes as the original photograph was processed.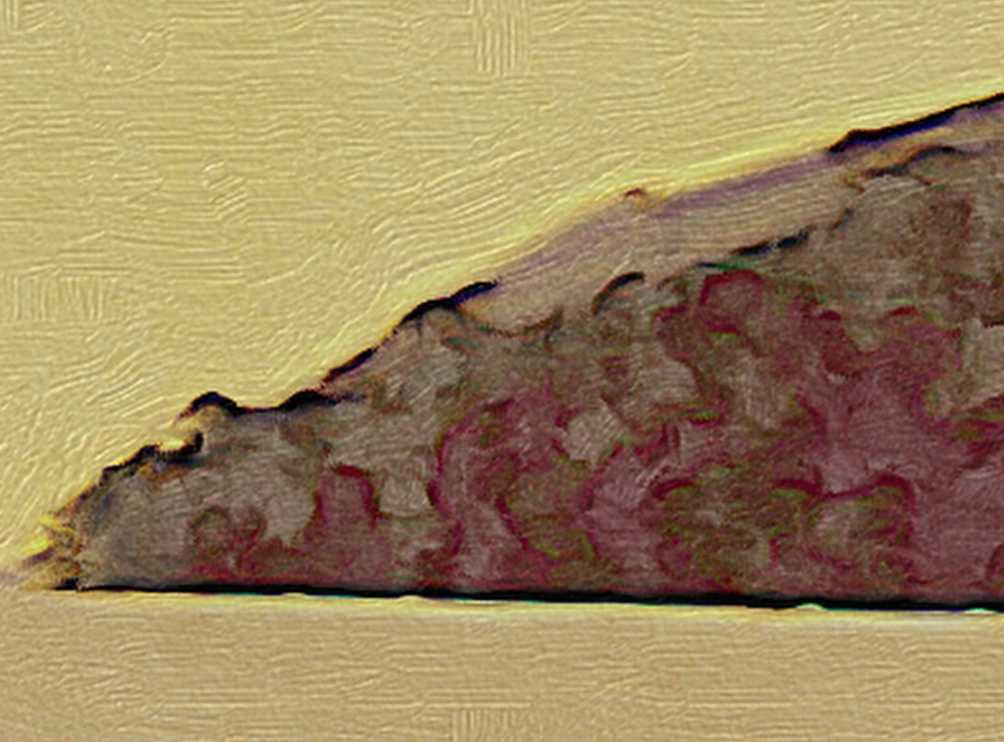 Ship was an unusual option, although other apps, such as Snaptee, do allow in-app ordering of products created with the app. The user is asked to select Frame, Size and then place an order. Six frames were available, for example 1.5" deep (White Border). Size (with a square image I tried) varied from 10" x 10" up to 28" x 28" with 1" increments in-between.
When I pressed the button to place the order, I was taken to the store where the price for this was shown as $110; that included the frame at $37, with the picture itself at $73. I stopped there as this was a test and the mailing costs for an item with a frame were likely to be high for delivery to Thailand.
My own experience of printing in Bangkok has produced 20" x 30" glossy prints at around 500-600 baht ($15.55 - $18.66). There is no indication in the app of the types of paper or ink that would be used to produce the app-created prints.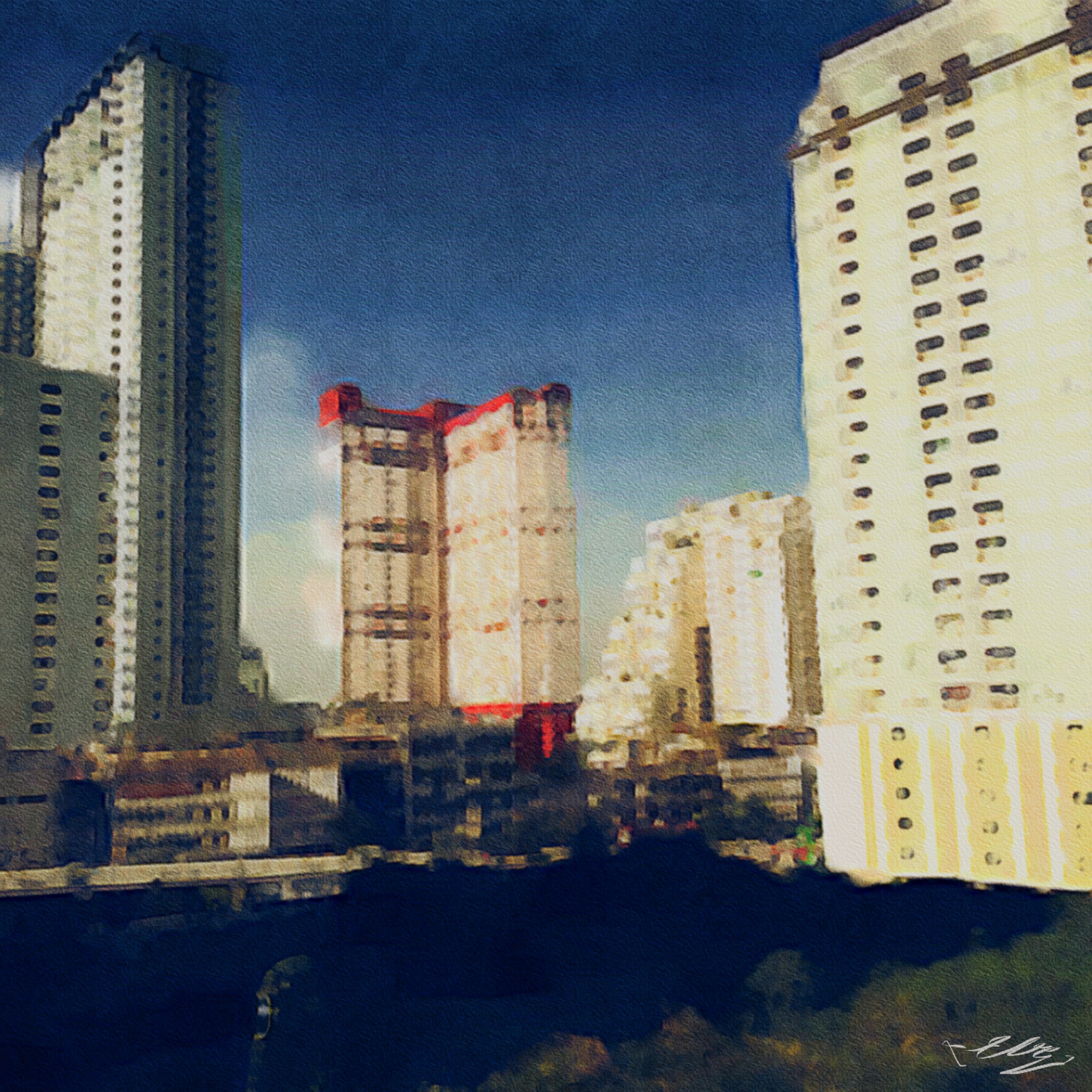 Comments
While I tried the app almost exclusively on the iPhone, it was also installed on an iPad (for no extra cost, of course). Using it on the larger device was almost identical to the iPhone installation, but of course, the larger screen made some of the operations (signature for example) a little easier.

The app, Brushstroke was both less and more than I had expected. Less in the way that I thought I had downloaded an app that would produce output like Waterlogue (or apps like the earlier Pocket Monet): fairly fixed in style, but with highly pleasing results.

Instead, with Brushstroke the tools that the user is offered make it possible to create unique images from the photo input. It may be wise to apply effects carefully when using the app with faces. For the $2.99 price, this will be a useful app for those who like experimenting with their photographs. The app is recommended.



Graham K. Rogers teaches at the Faculty of Engineering, Mahidol University in Thailand where he is also Assistant Dean. He wrote in the Bangkok Post, Database supplement on IT subjects. For the last seven years of Database he wrote a column on Apple and Macs. He is now continuing that in the Bangkok Post supplement, Life.