By Graham K. Rogers
---

Over the last couple of years I have become aware of the potential of Art in digital formats. In particular I have been using the apps (and online browser facilities) offered by [S]edition. I recently wrote about this means of investing in digital Art as well as simply enjoying it.
I was interested to see that the Experimental Video Art (EVA) exhibition focussing on video art forms was opening in Bangkok at the Bangkok Arts and Culture Center and I pencilled the date in my diary. While it was billed to open on 17 July, the exhibition itself is running from 18 July to 7 September. This is run under the guise of Thai-European Friendship 2004-2014 so as well as European artists there were works from Thai exhibitors too.
Experimental Video Art (EVA)
The first day was not well signed and escalators to show the area were not on. There was also evidence that some of the show (at least the hardware) was still being assembled. Some of the exhibits were (comparatively) small screens while some used the larger medium of walls in the show area.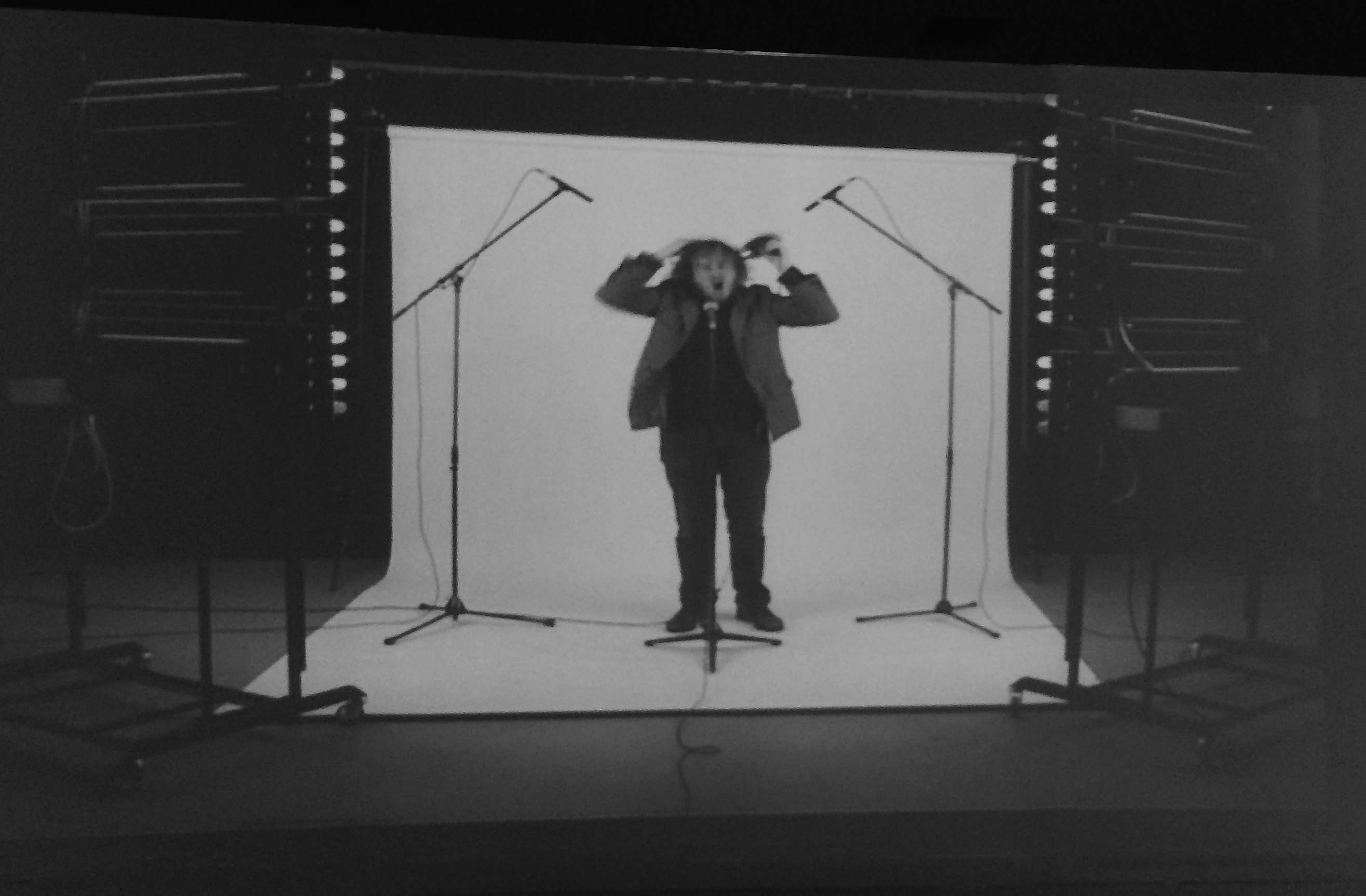 A number of the works seemed at first glance to be from artists finding their way, with some questionable video offerings (e.g. a man drying his hair in front of microphones and shouting). But as I walked round (a number of times) there were some far more interesting displays such as a cargo boat moving slowly along a river with an urban backdrop.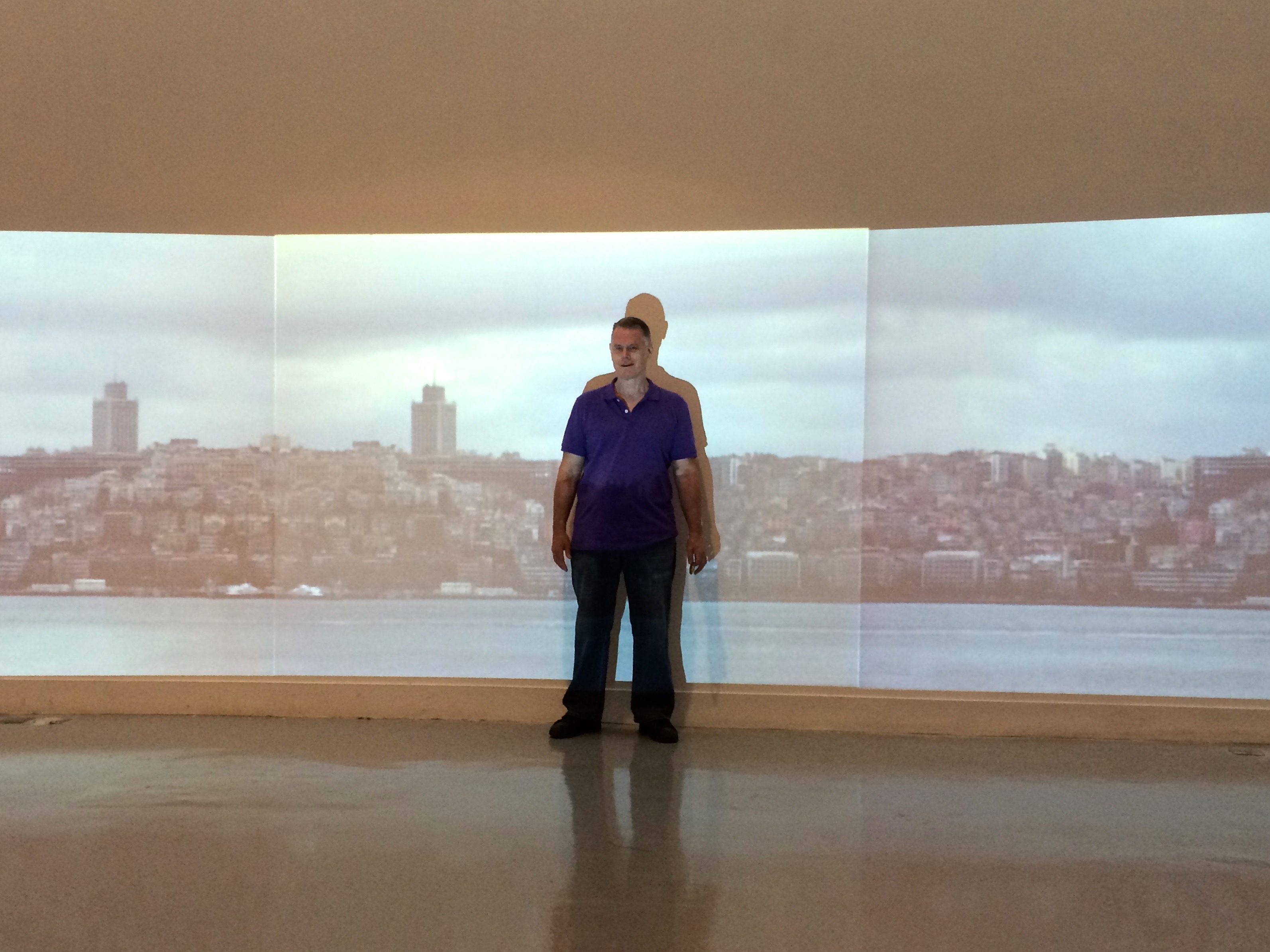 This was cleverly done with what looked like three protectors showing the partial-overlapping output from 3 cameras placed alongside each other pointing in slightly different directions. After watching for a while it seemed that the outer 2 screens were projecting from the same camera but it was all really well put together to give the appearance of a whole scene. Although I watched this for several minutes, the input methods were never totally clear to me.

I was also not clear of the purpose of the exhibits in a number of cases. But maybe that was the point: to make me ask questions, although the questions I formed still failed to give me any real answers. Fortunately text descriptions of each work, in Thai and English were available on the walls so intentions became clearer. It would have been useful to have the title of the work beside the screen to make identification easier if the work was already running.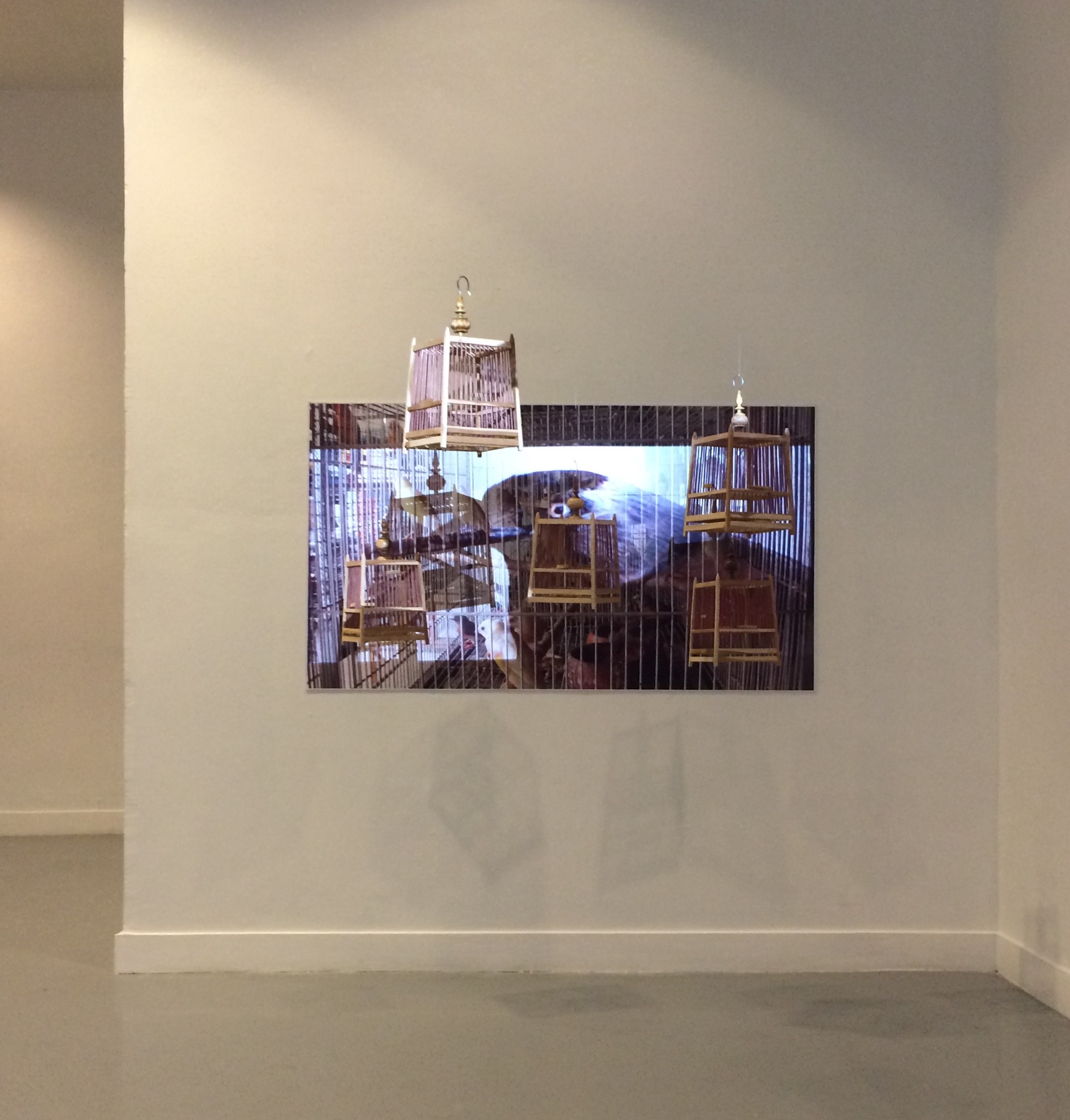 I did later find a free program with full details of what was being shown with some of the Art showing clever uses of spatial effects including mirroring and reflection. A good example of the use of perspective was shown in the work Lives But Speed by the Thai artist Komson Nookiew. That program was beautifully put together with an excellent range of photographs in its glossy pages.
A lengthy video display of a face and its changes during the video was nothing new - although one of the subjects was not unattractive - after all, John Lennon did this more than over 40 years ago (Smile, 1968). Another face used in a video on the same display was a little more disturbing and the subject appeared to be vomiting.
Some items were set up in the more secluded environment of a couple of large tents. Inside each were seats, projector and a screen of approximately 2metres. The repetitious nature of one of the examples was interesting in the use of shapes, but this sort of Art may be better as background rather than a viewer's constant focus.

There was some clever editing, for example in a short narrative created by Karl Ingar Roys that was assembled from clips taken from advertisements. This exhibit was dated 2003, but still stood as a valid work. I did find it distracting to have security personnel walking across (4 times), and even standing between the screen and the seats provided for viewing.
Perhaps the best for me was a video by Khae Mongkornwong, titled "Bangkok" that used common everyday scenes of working people, but with a background of a traditional song (many years old) extolling the beauties of the city. The subtitles were helpful and the whole effect spelled IRONY in capital letters: as if it were the creation of angels.
As with all experimental Art some works and some does not. It is the opinion and feelings of the viewer that makes the validation. It is at least useful that Bangkok can examine the potential for digital displays as a medium, perhaps investigating or even investing in their own.
---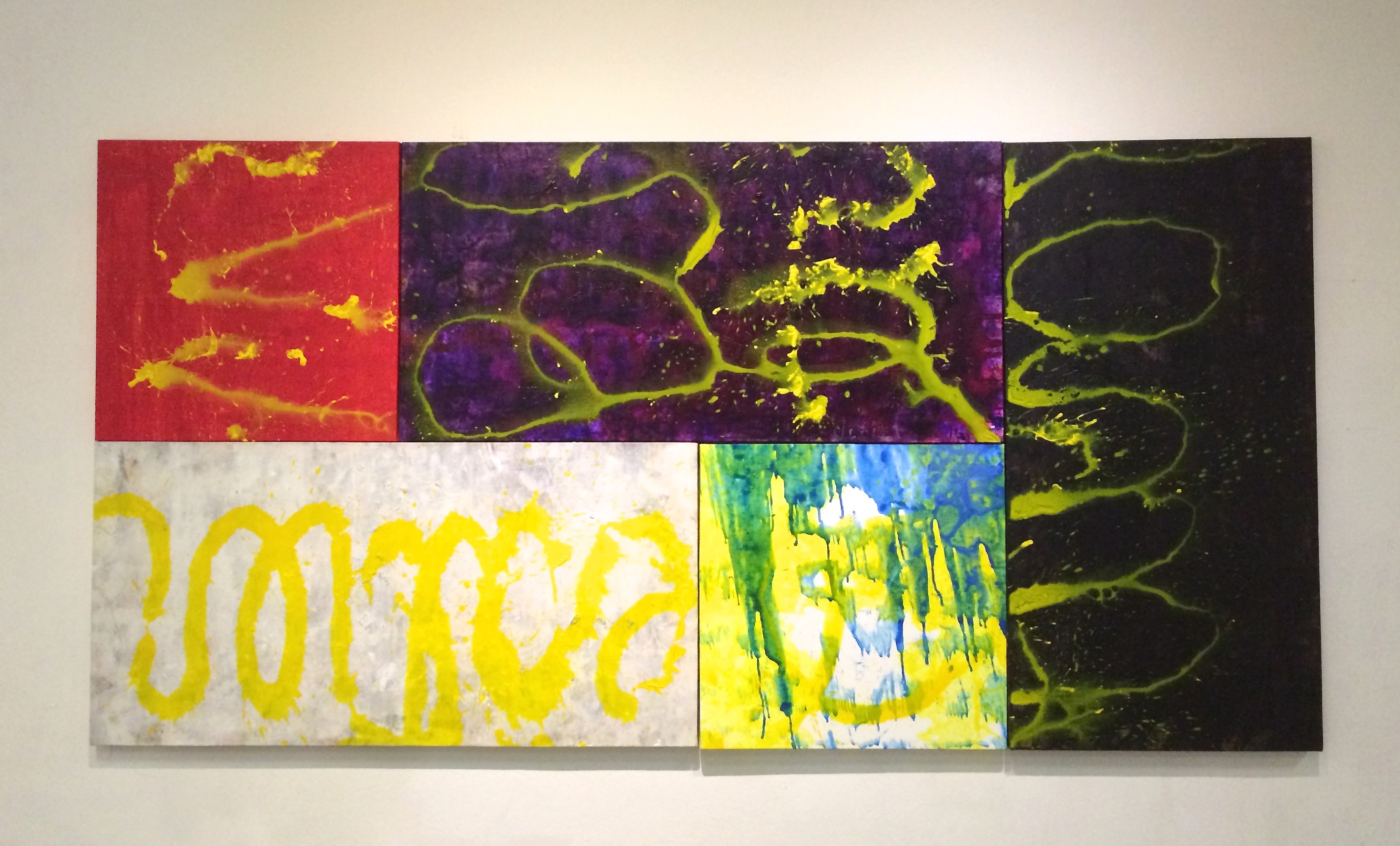 Faculty of Arts, CMU
Also in the BACC, a couple of floors down from the EVA show, but sadly on its last day, was an exhibition from staff members of the Faculty of Arts, Chiang Mai University. There was a wide range of styles and some clever pieces. I particularly liked a lithograph from Kazuhiro Abe.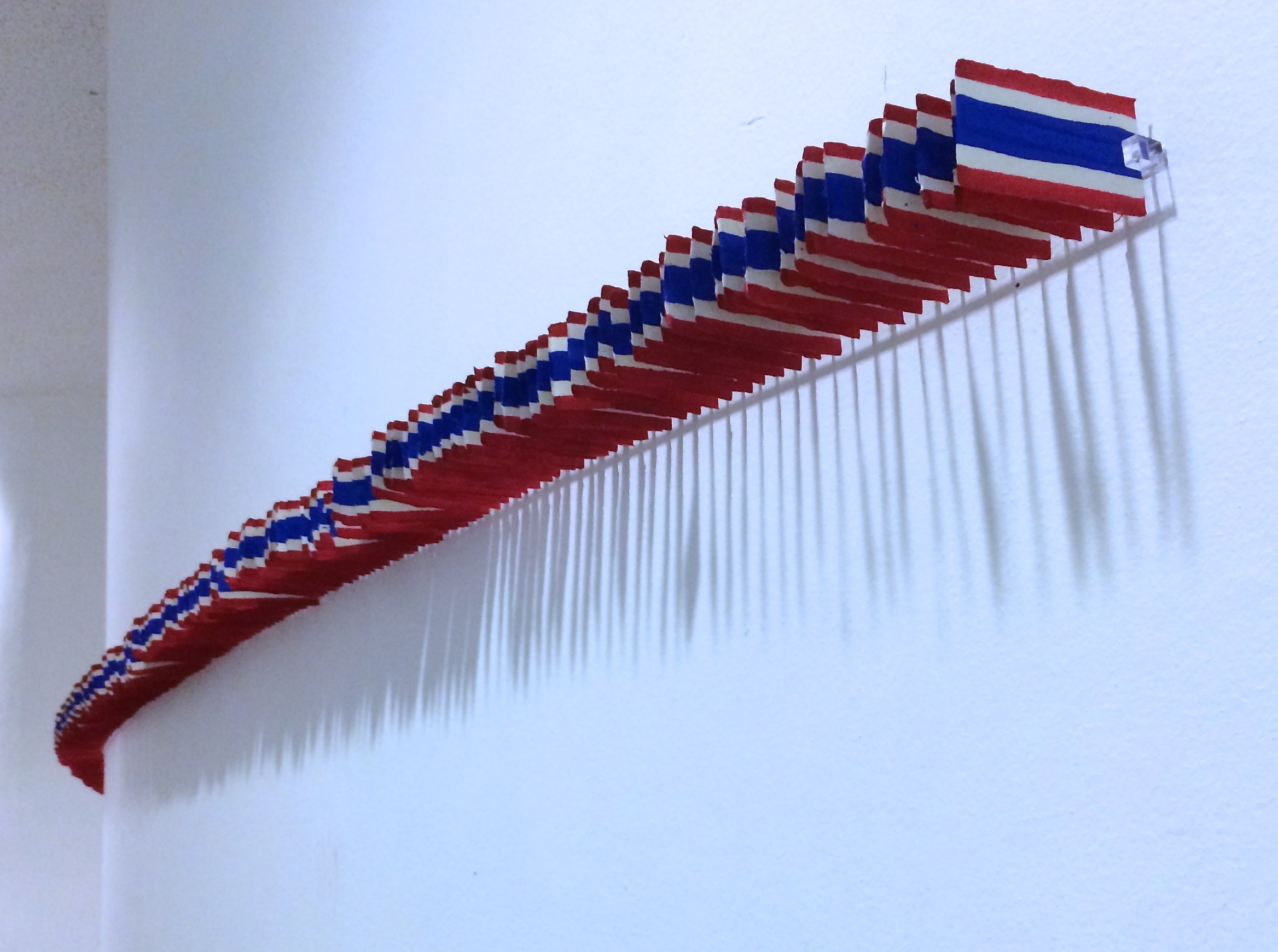 Exhibits were both pictures and sculptures, with a number of photographs on the walls outside. A rather witty exhibit of small Thai flags along the wall as one entered the main part of the show caught my eye. Actually, even the floor was artistic.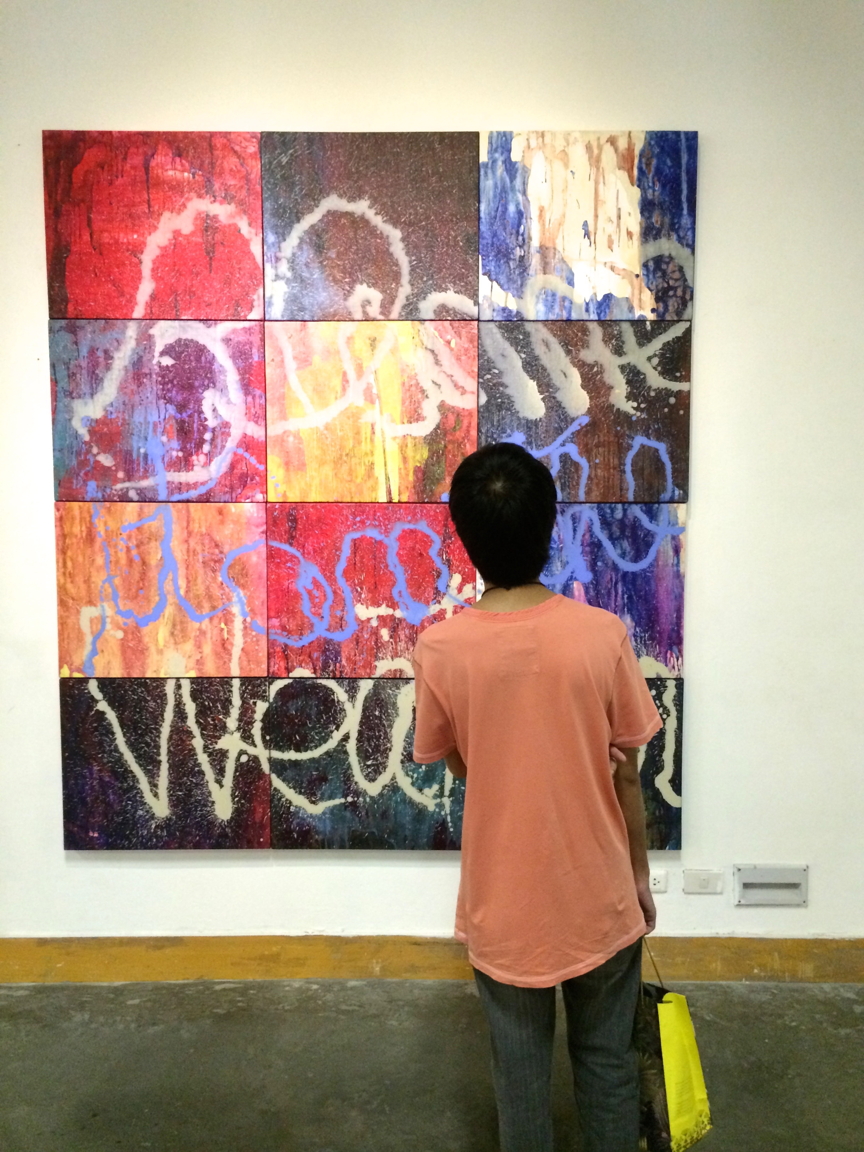 The exhibition had a program to accompany the works which was produced in a high quality glossy format and cost 150 baht. I would have recommended a visit to this show, but sadly it is now over. The EVA exhibition still has a while to run and should be worth a look for those intrigued by the possibilities of the medium.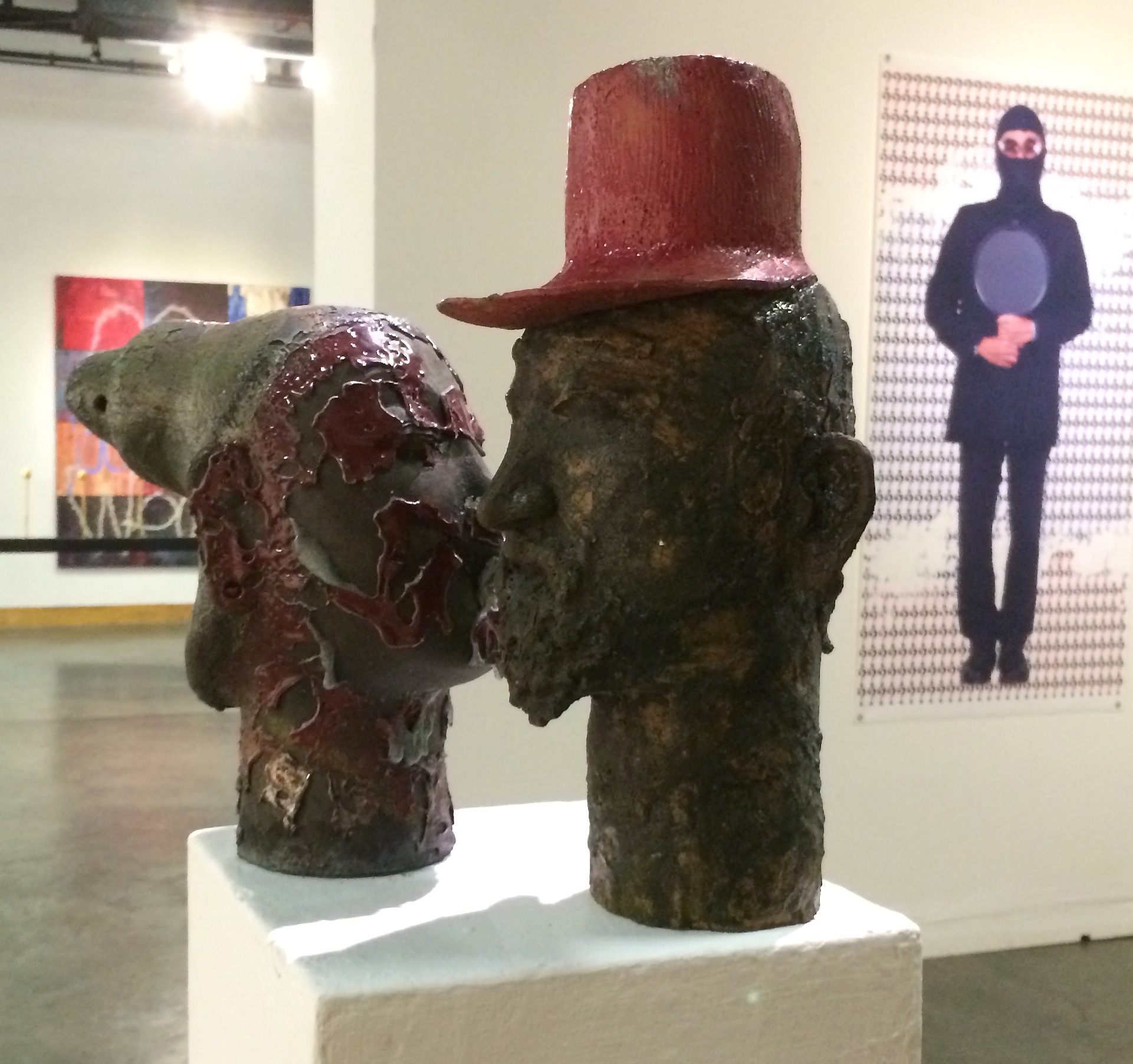 The BACC is one of the best new buildings to have appeared in Bangkok over the last few years and it is almost incomprehensible to me, especially considering the number of young people gaining real benefit from visiting the premises, that this was so forcefully opposed.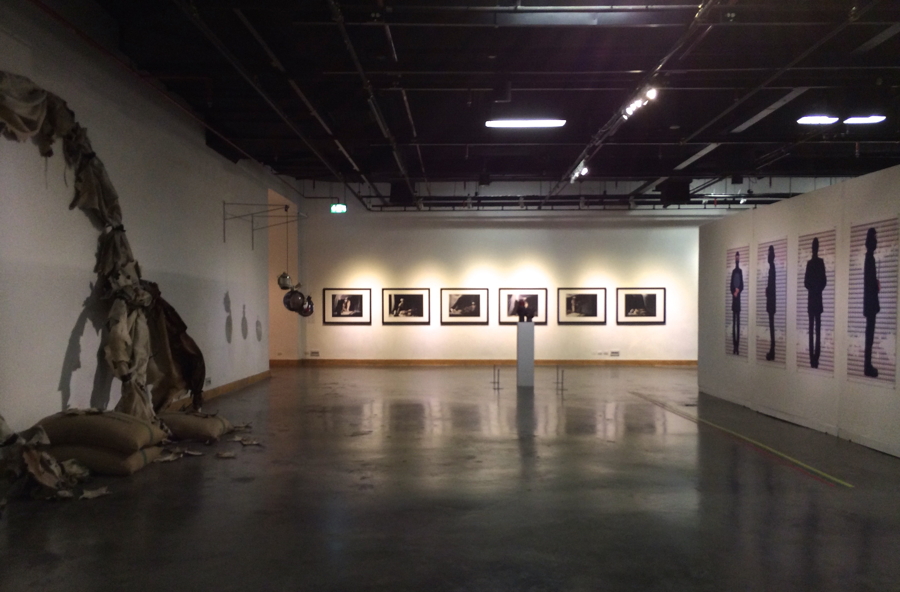 Graham K. Rogers teaches at the Faculty of Engineering, Mahidol University in Thailand where he is also Assistant Dean. He wrote in the Bangkok Post, Database supplement on IT subjects. For the last seven years of Database he wrote a column on Apple and Macs. He is now continuing that in the Bangkok Post supplement, Life.