By Graham K. Rogers
---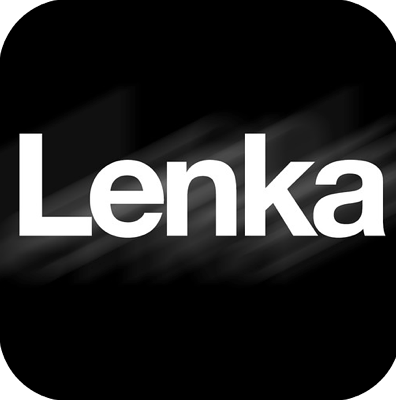 I have written several times in the past about how good I think the iPhone camera has become, especially when compared to its early output. These days, however, it is so hard to find a new app that is able to stand head and shoulders above the many apps already available. Lenka - a simple app for taking monochrome photographs on the iPhone - might just do that, with one reservation.
I have just spent the last few days on holiday in Langkawi: an island in the northern part of Malaysia, close to the southern Thai province of Satun. Apart from the small, main town and a few villages, it has many forested hills with the trees coming right down to the sea. At breakfast each day I could see hornbills among many other birds; and I was able to take photos of eagles diving down to the sea; as well as other wildlife, including a type of leaf monkey that lives in the area.

Apart from a few shots with the iPhone that would give me GPS coordinates, almost all of the pictures have been taken with my DSLR and with a Hasselblad (I am re-examining film). With the film camera, I tried colour, but the medium works best for me with black and white. I also have a couple of good apps on the iPhone dedicated to black and white too.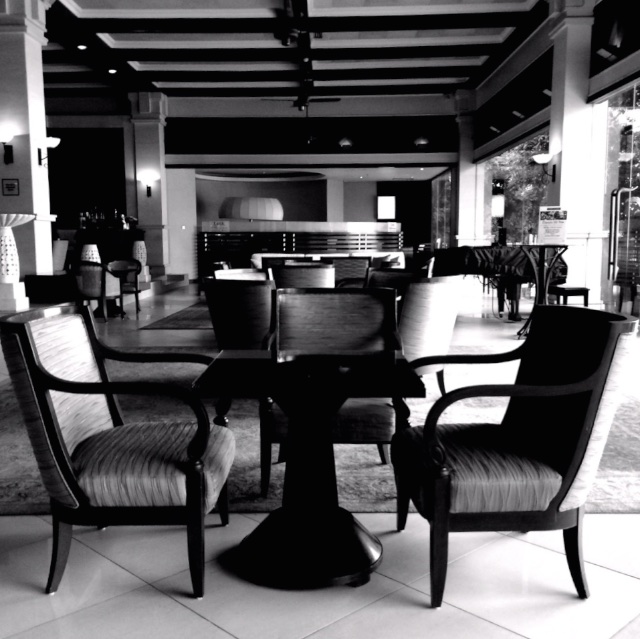 Information about a new app appeared on OM Malik's blog which should be a good recommendation for many. I downloaded the $2.99 app and had a look at the controls. Unlike some B&W apps that I like, the interface of Lenka has been stripped down to the essentials, so the user does not have to be concerned with settings.
Controls are basic: high or low contrast, toggled using an icon at bottom right; and the (yellow) camera button. Switching between a normal rectangular view and a square frame is done by simply pinching the fingers (the reverse opens it up again).
Instead of flash, a yellow light bulb icon turns on (or off) the light so an image can be lit with a constant light. There is no "selfie" feature as Lenka does not work with the forward-facing camera.

When a shot is taken, the image is saved to a library in Lenka and to the iPhone photo library. In Lenka, images are displayed last first: again, a simple concept that can save time. Tapping an image makes it available for export or editing. The four icons at the bottom of the screen also include Trash and an Instagram icon. Lenka allows a direct export to this service, but as I avoid this, I did not try this feature.

Editing is simple: crop only. A grid over the image allows the user to crop or move an image for the best choice. At the bottom is a screen-wide button marked Constrain. Pressing this reveals 8 options plus Original. At the top of the screen, as with all changes in the app, are Cancel and Done. Another valuable feature in this Edit panel is the ability to rotate and straighten the image using two fingers.
On my installation of Lenka, I had four export options: Message, Mail, Twitter and Facebook. Also shown were Save Image, Assign to Contact, Copy and Print. I exported two images using Mail and there was a slight disappointment here. Unlike some other apps, there were no size options. The two images that arrived in my mailbox were both around 300 KB, so there was a limit to what I could use these for. The only editing I did in Aperture was to use the Straighten tool.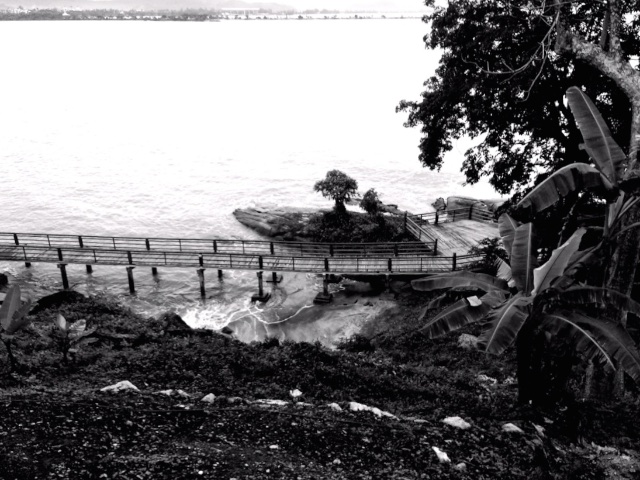 As a photography app this is at the same time easy and satisfying to use. The image output, for those who like the medium of black and white, is quite acceptable. My main concern here - especially for an app that costs $2.99 - is that I was not able to see any options for image size when sending Mail. As I was travelling (I wrote this in Langkawi Airport), Internet connections were limited.
When I arrived home in Bangkok, the images transferred to my Mac via PhotoStream and were slightly more respectable in terms of size, the largest being 3264 x 2448. Metadata for the square images in the app showed that these were 2448 x 2448, but sent by mail I found the image to be 974 x 975. The other image I sent, ending up as 1136 x 852. As Lenka is under development by Kevin Abosch I look forward to this being improved in future versions.
See also
Examples of Output Using Lenka on the iPhone



Graham K. Rogers teaches at the Faculty of Engineering, Mahidol University in Thailand where he is also Assistant Dean. He wrote in the Bangkok Post, Database supplement on IT subjects. For the last seven years of Database he wrote a column on Apple and Macs. He is now continuing that in the Bangkok Post supplement, Life.